When you are craving bread on the keto diet, these are a few of the best options of keto bread to buy. They will keep you within your macros and allow you to still enjoy some of your favorite meals!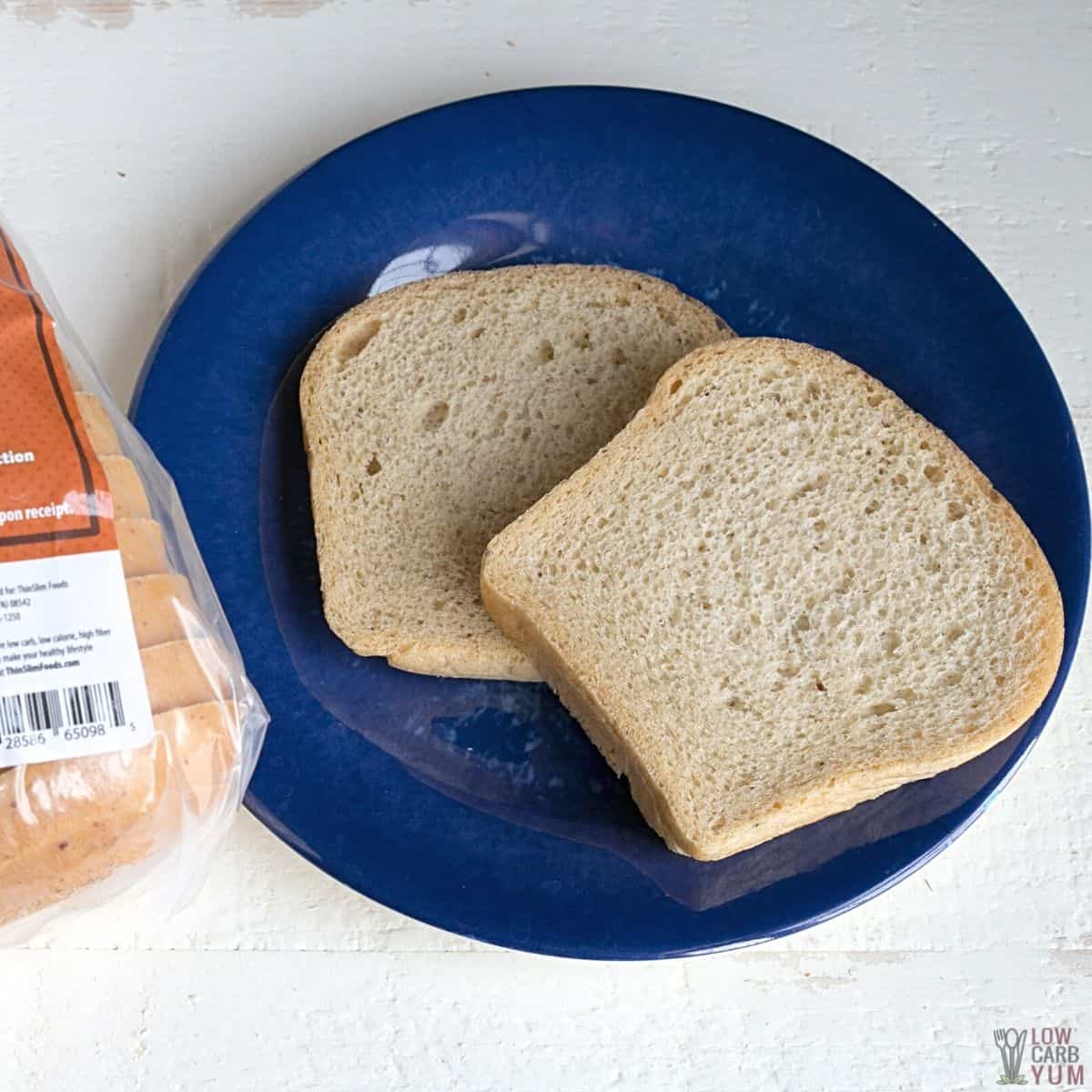 Article Index
It's no secret that one of the most difficult things about the keto diet is giving up your favorite types of food. Totally denying yourself might work, but it could also backfire.
Stop staring longingly at that cinnamon raisin bread and bagels and enjoy them again! All you have to do is make sure that your favorite keto cinnamon raisin bread is made with a net carb count that keeps you within your macros.
The really good news is that there are keto bread brands at your favorite grocery store. I'll share some of the best keto bread to buy so that you don't have to bake a loaf every time you want some hamburger buns.
If you love to bake, then I'll also include some of my favorite easy keto bread recipes at the end of this post too.
Benefits of buying keto bread
I love to cook and bake, and many of my favorite types of keto bread are homemade. But sometimes, you just don't have time to bake something. In these instances, buying keto bread can be a huge time (and keto diet) saver.
Buying keto breads is also a fantastic way to make food for everyone without them knowing you are serving them something that is low in carbs. Keto hot dog buns, for example, look and taste just like regular bread!
Another benefit is that you don't have to slice it yourself. This might seem like a tiny thing to some people, but when you eat bread at lunch to make sandwiches, it's a huge time saver.
Difference between keto bread and gluten-free bread
Did you know that some keto bread is gluten-free, but not all gluten-free bread is keto? That might sound confusing, so let's break this down a bit.
In order to qualify as gluten-free, a food product cannot contain gluten - which is a protein found in wheat, barley, and rye. A lot of bread that contains wheat gluten is also high in carbs since wheat flour, barley flour, and rye flour all contain a lot of carbs.
The problem is that most gluten-free products just use other high-carb flour, like oat fiber, oat flour, potato flour, rice flour, or corn starch. All of these types of flour contain too many carbs to fit into a keto lifestyle.
Keto bread will be made with things like organic chia four, golden flaxseed meal, almond flour, or coconut flour. If a keto bread isn't gluten-free, it's typically made with vital wheat gluten which has just 4 grams of carbohydrates per quarter cup.
The most important thing to remember is to just look at the nutrition label. No matter what it claims on the front of the package, you should always count your macros and make sure the bread you buy has low enough carbs.
Tips
Avoid anything with added sugar. If you read the ingredients information and it lists sugar added, avoid it.
Eat nutritious bread. Products with a good amount of fiber may improve your gut health.
Get sliced bread. This way, you can make a sandwich and pack it in your lunch.
Read nutrition labels. Buy types of bread that are high in protein, high in fiber, and low in carbs.
The best keto bread to buy
Now that you know a little more about keto-friendly bread and how to tell it apart from gluten-free bread, let's take a closer look at some popular keto bread brands.
All of these products have a net carb count that will help you stay within the macros of a low-carb diet.
Great Low Carb Bread Company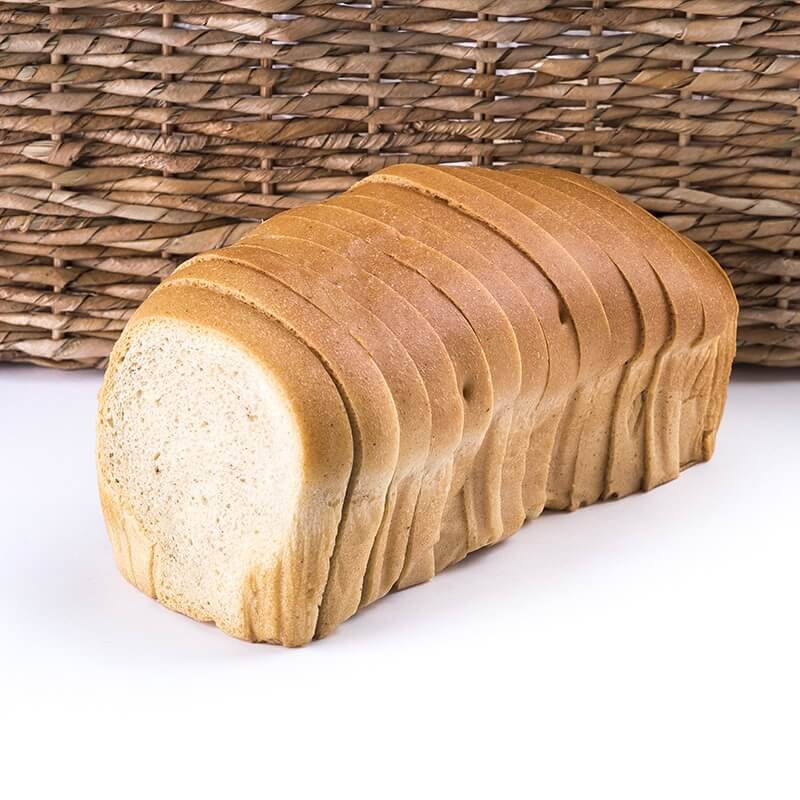 If you are a bread-lover, the Great Low Carb Bread Company is your one-stop shop. They make tasty and fluffy sandwich bread, hot dog buns, hamburger buns, bagels, and even pasta.
The sandwich bread comes pre-sliced, and there are a ton of fun flavors. Try the pumpernickel - it has a rich flavor that tastes just like regular bread.
ThinSlim Bread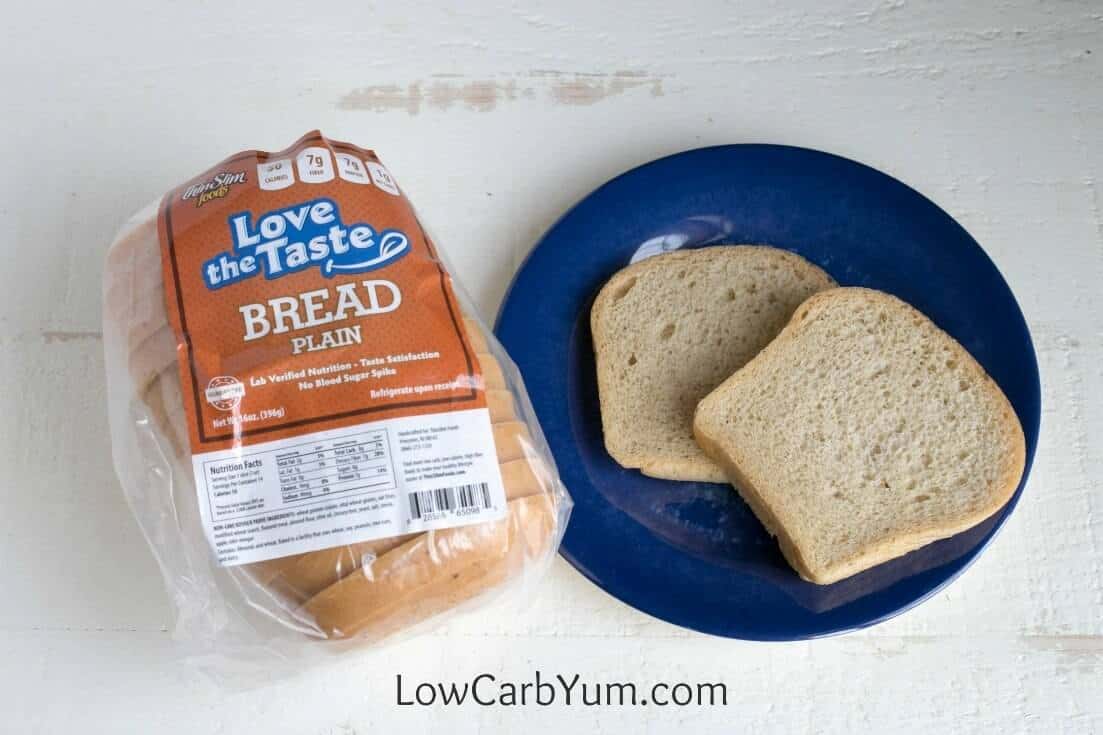 Known for making bread with zero net carbs, ThinSlim bread is available at several local markets. Even though it is made with wheat protein isolate, it is a low-carb bread because it has just as much fiber as it does carbs. The fiber comes from the oat fiber and chicory root.
Keto Bread At ALDI
Yes, you can buy keto bread at ALDI (and Amazon). You might be surprised at how inexpensive it is! (In fact, there are a lot of low-carb options at ALDI!).
L'oven Fresh Keto Friendly Bread is both high in protein and in fiber. In fact, one serving has an impressive 9 grams of fiber.
LC Foods Bread
The LC Foods online Low Carb Market offers freshly baked bread rolls and loaves that ship right to your door. They have a wide variety, including delicious keto cinnamon bread.
The hotdog and hamburger rolls are perfect for summer cookouts. The sub rolls and sliced loaf breads make great sandwiches.
Cauliflower Sandwich Thins
How about a low-carb bread that is made without wheat gluten or flour? These cauliflower sandwich thins from Outer Aisle are made with cauliflower, eggs, parmesan cheese, and nutritional yeast.
They are perfect for sandwiches or wraps and taste delicious when you bake them as a personal pizza.
Egg Life
Egg Life wraps are made with eggs, not flour. They come in a bunch of different flavors - my favorite is the everything bagel wraps. They are made with literally egg whites, hemp seeds, and a bunch of spices.
You can easily find them on Amazon or at Giant, Safeway, or even ALDI.
Crepini
If you love crepes, then you will really enjoy all the different varieties of Crepini wraps. From sweet crepes with cinnamon to grande egg wraps with cauliflower, you will find one that works for the meal you want to eat.
Kiss My Keto Bread Golden Wheat
People on the keto diet love that Kiss My Keto makes bread that tastes just like a regular loaf. It's the perfect sandwich bread to use for a turkey and cheese sandwich.
Solo Carb Bread
Whole grain lovers, this bread is for you! Solo Carb (so low carb, get it?) makes a fantastic harvest wheat bread that will impress even the biggest keto skeptic.
They also make fantastic Artisan rye, and amazing dinner rolls too.
FAQs
Here are some questions people frequently ask about buying keto bread.
What is keto bread made of?
This depends on which brand of keto bread you buy. Most are made with almond flour, coconut flour, and some kind of high-fiber seeds like flaxseed meal.
How long does keto bread last?
Most types of keto bread will last just as long as regular bread. Keep it sealed completely to prevent it from going stale.
Is Ezekiel bread keto?
I do not consider Ezekiel bread to be keto-friendly. It is really high in fiber, but there are still 15 grams of carbs in each slice. Yikes!
How much bread can I eat on the keto diet?
When you are on a keto diet, you have to track your personal macros. You can eat as many slices of low-carb bread as you want, as long as you only consume the maximum number of carbs you are allowed.
Related recipes
If you enjoyed learning about buying keto bread, then here are some more low-carb bread you can make at home.
Follow us on FACEBOOK, PINTEREST, and INSTAGRAM for even more tasty keto-friendly recipes!