This post may be sponsored or contain affiliate links. We may earn money from purchases made through links mentioned in this post, but all opinions are our own. We are a participant in the Amazon Services LLC Associates Program, an affiliate advertising program designed to provide a means for us to earn fees by linking to Amazon.com and affiliates sites.
A coconut custard perfect for those who crave sweets during the weight loss phase of a low carb diet. With only 2g carbs, eating it won't stall weight loss.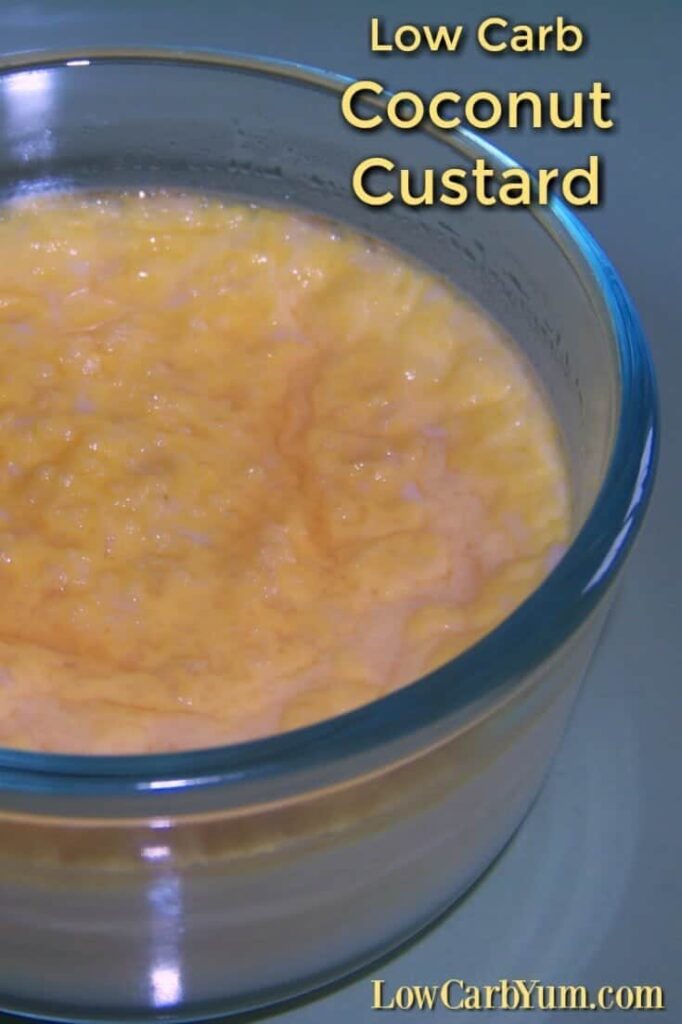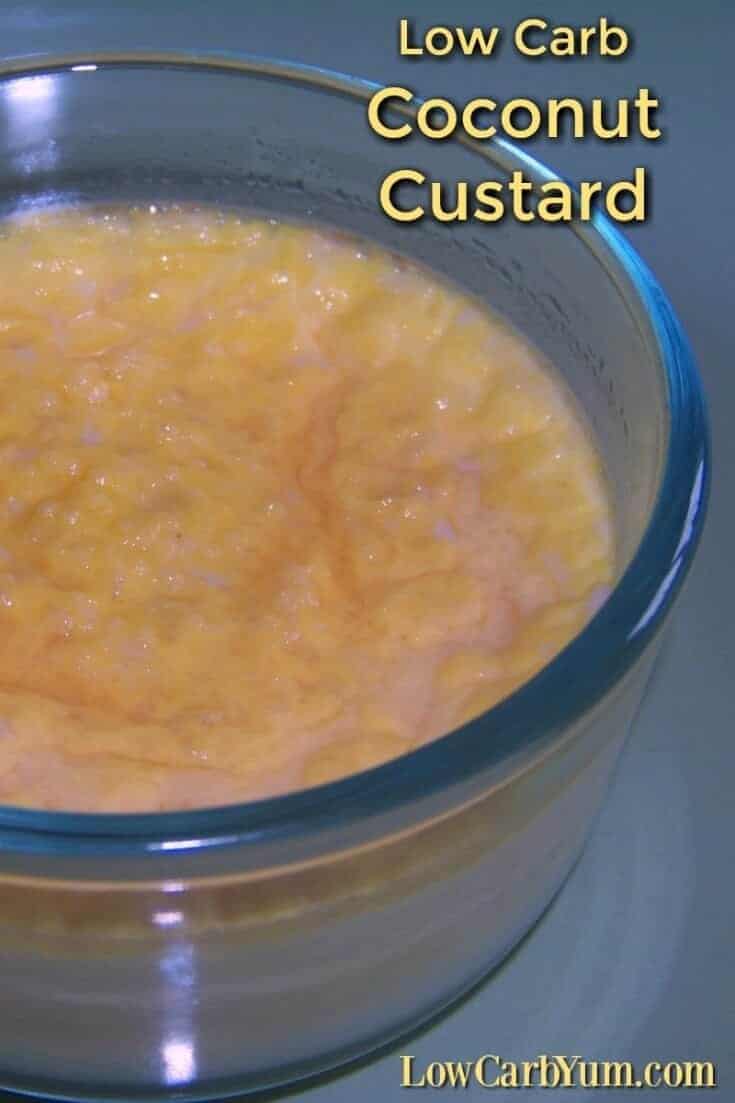 For some reason, I seem to be doing better with weight loss when I use a sucralose sweetener instead of a stevia and erythritol mix. I do use a liquid version of Splenda which has zero carbs and calories so perhaps that is the reason.
It has been a few weeks since I've baked a dessert. But, I have been eating Splenda sweetened protein bars which are like eating candy.
I wanted to make something sweet that would be fairly low in carbs and calories. Of course gelatin is always a great standby, but I wanted something with a little more substance.
I thought about making some pudding and ended up with a baked custard. Coconut is one of my favorite flavors so I made some baked coconut custard in single serving cups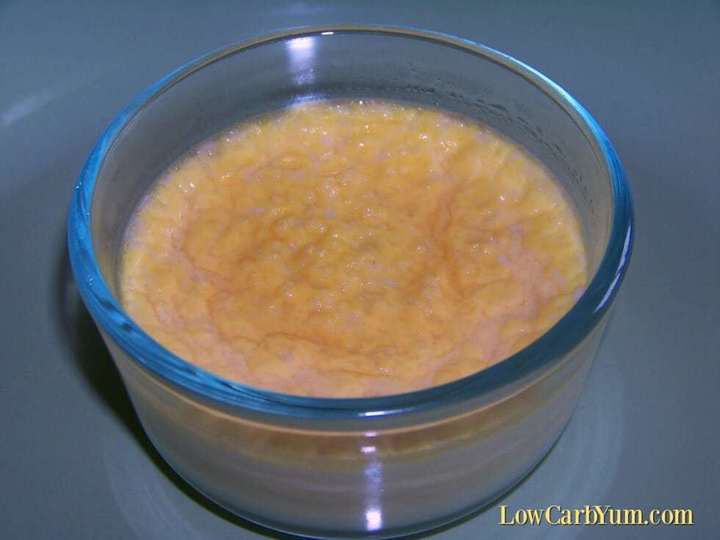 To keep carbs low, I do recommend using a liquid sweetener rather than one with erythritol or other fillers. If you prefer natural based, stevia drops mixed with liquid monk fruit has a nice flavor. The coconut flavored liquid stevia would be perfect in this recipe!
There's only 2 grams of total carbs in this delicious coconut custard. And, if you subtract the fiber, that gets it down to only 1 gram net carb.
I've been taking into account total carbs and that has really helped boost my weight loss. It could just be that I'm sensitive to sugar alcohols and fiber.
If you want more decadent low carb coconut desserts, I've got some great ones. Check out my coconut cake and coconut cream pie!
Low Carb Dairy Free Coconut Custard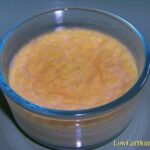 Coconut Custard
A coconut flavored custard perfect for those who crave sweets during the weight loss phase of a low carb diet. With only 2g carbs, eating it won't stall weight loss.
Instructions
Whisk together the eggs, sweetener and salt until the eggs are just blended.

Heat coconut milk just to simmering.

Gradually whisk heated coconut milk into egg mixture.

Stir in vanilla extract and coconut.

Pour into 5 custard cups. Sprinkle with nutmeg, if desired.

Place cups in a 13×9 baking pan. Add about 1 inch of hot water to pan.

Bake at 350 degrees F for 45-50 minutes or until a knife inserted near the center comes out clean.

Remove cups to a wire rack and cool for an hour. Cover and store in the refrigerator.
Nutrition Facts
Coconut Custard
Amount Per Serving (149 g)
Calories 85
Calories from Fat 63
% Daily Value*
Total Fat 7g 11%
Cholesterol 112mg 37%
Sodium 119mg 5%
Potassium 42mg 1%
Total Carbohydrates 2g 1%
Protein 4g 8%
* Percent Daily Values are based on a 2000 calorie diet.
[five-star-rating]
Related Posts