This post may contain affiliate links which won't change your price but will share some commission.
Full Disclosure
Are you still searching for the perfect low carb pancakes? Check out this collection of low carb pancake recipes and you'll be sure to find a winner!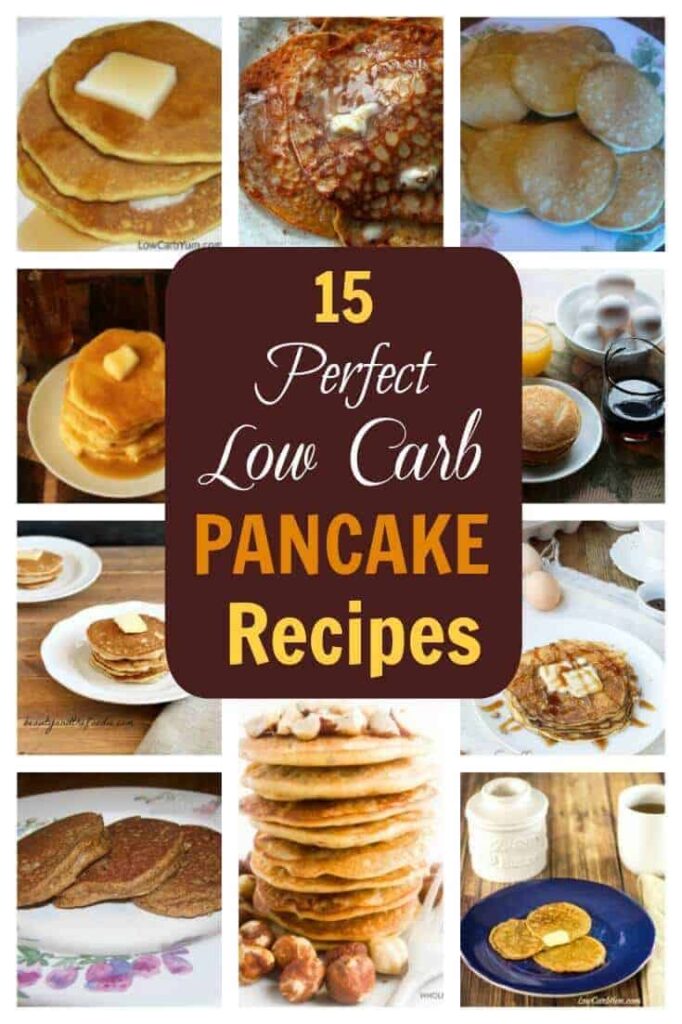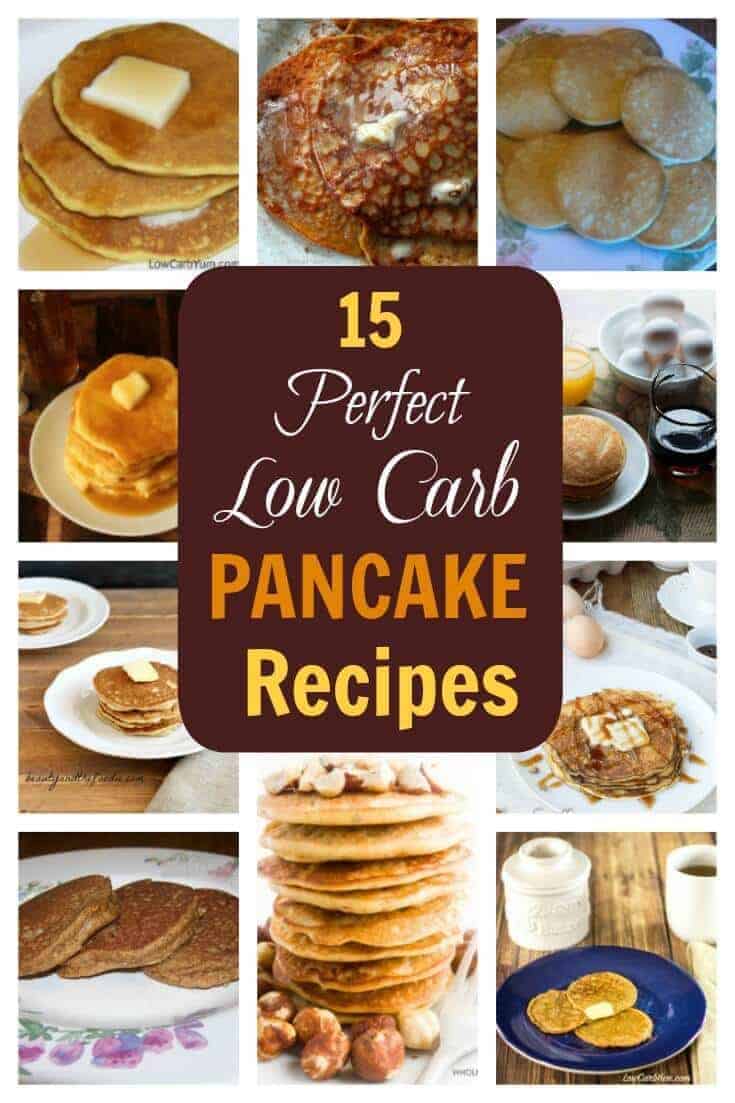 One of the first posts on this blog was a recipe for almond flour hotcakes. It's because I just love a warm breakfast. And, I love them even more in the cooler weather of fall and winter.
When I have time on the weekend, I like to make a big batch of low carb pancakes. Then I'll freeze half of them in single serving containers. The rest are eaten at work for breakfast.
I used to top my keto pancakes with Walden Farms Zero Calorie Pancake Syrup. But, I prefer them with just butter now because I've moved away from using the sucralose artificial sweetener.
As I've been going through my archives updating the website, I noticed I had a lot of hidden hotcake recipes. I'm hoping to retest those recipes and see if I can make some improvements to them.
I've also seen some mouthwatering photos of other low carb pancakes being shared on social media. So, I decided to put together a collection of my pancake recipes and a few from my favorite low carb bloggers.
All of these delicious hotcakes are also gluten free. So, take a around and find one that you like. You're sure to find a new favorite morning breakfast treat!
Low Carb Pancakes – 15 Perfect Recipes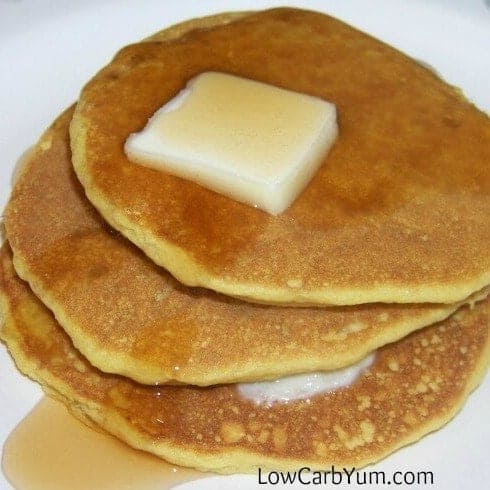 For all who have tried these oat fiber based buttermilk hotcakes from Low Carb Yum, they think they taste just like the high carb ones. And they freeze well so you can make a huge batch to enjoy single servings later.
The almond and maple flavor in this recipe from LowCarb-ology make them irresistible. You don't even need to drown them in butter and or syrup.
Our favorite almond flour pancakes are light and fluffy. Serve them to your family topped with monk fruit sweetened maple flavored syrup and they'll never know they're low carb.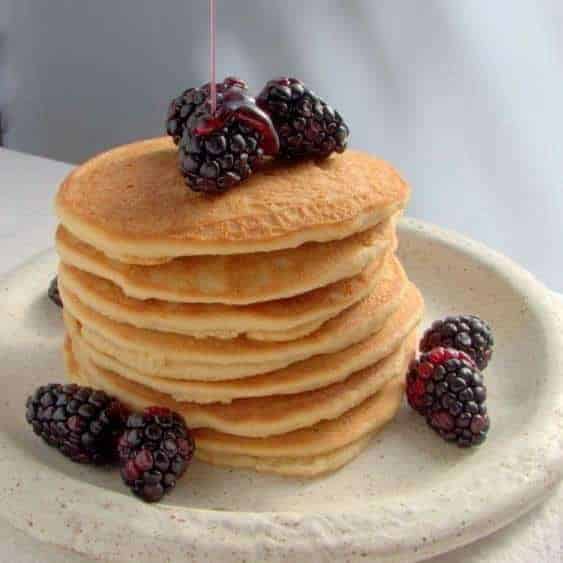 You'll love these almond flour based hotcakes from Low Carb Maven. They are fluffy and lightly sweet. And, the recipe makes enough for the whole family or gives you extra to freeze for later.
For the least amount of carbs, it's tough to beat these flourless egg fast friendly hotcakes. There's only 2 grams of net carbs in the entire batch. So, they're perfect for even the most strict keto diet.
The coconut flour based perfect pancakes at Maria Mind Body Health are stevia sweetened and dairy-free. Throw in some monk fruit maple flavored syrup and the kids will eat them up!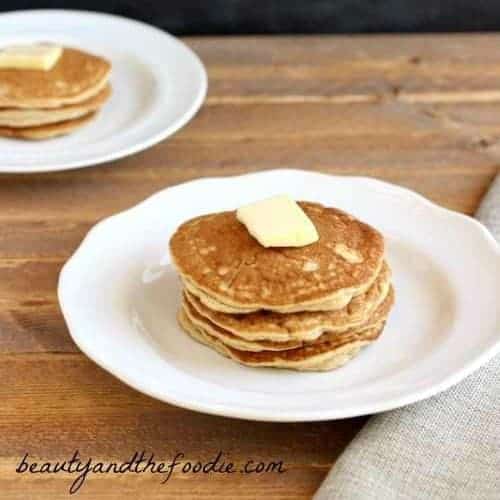 A blend of coconut and almond flours is the base for these perfect paleo buttermilk pancakes from Beauty and the Foodie. Add a little nut butter and chocolate chips for a morning treat that the kids will devour.
With only four basic ingredients, these vanilla ricotta hotcakes from Sugar Free Mom are as simple as it gets. And, the added protein powder makes them light and fluffy.
These healthy peanut butter flavored hotcakes are vegan friendly and gluten free. They're perfect for a weekend breakfast. Peanut flour gives them the nutty taste. We love them topped with sugar free syrup.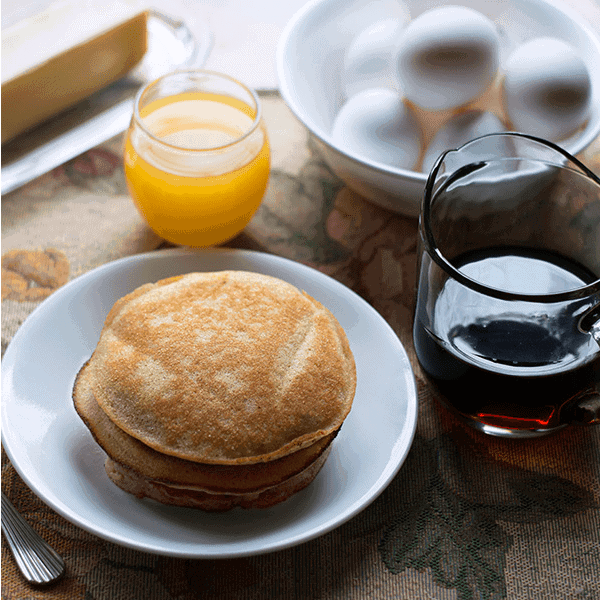 We love the touch of maple flavoring in these easy almond flour hotcakes from Drop the Sugar. Even the pickiest eater will enjoy these lightly sweetened pancakes for breakfast.
A combination of almond flour and hazelnuts gives these tasty hotcakes from Wholesome Yum a great nutty flavor. They make a perfect paleo friendly breakfast that's easy and healthy.
If you have some leftover canned pumpkin, you need to use it to make some delicious hotcakes for breakfast. They're gluten-free, dairy-free, and paleo friendly.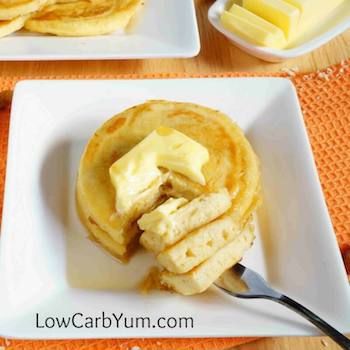 Discover why these fluffy low carb coconut flour pancakes have become one of the most popular recipes at Low Carb Yum. So good, we don't even need to drown them in syrup.
There's no flour needed when making cream cheese pancakes. But, adding in psyllium makes them light and fluffy. Otherwise, they tend to be more like thin crepes.
These chocolate hotcakes from Simply So Healthy are heavenly served with a peanut butter cream sauce. It's so good, you can serve them as an indulgent dessert.
Bonus Recipe:
When the zucchini are plentiful in the summer, we love making a big batch of delicious zucchini pancakes. They are savory and made without sweetener so they're great as a side to dinner too.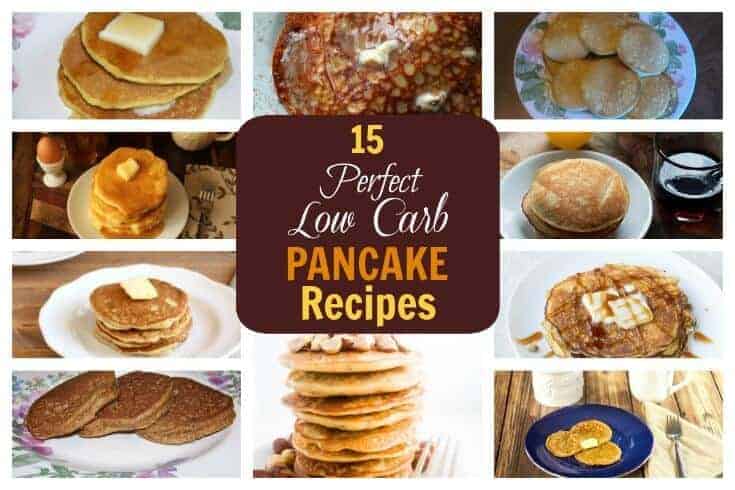 Related Posts