This post may be sponsored or contain affiliate links, but all opinions are my own. I may earn money if purchases are made through links (at no additional cost to you) which helps support this site and keep the content free.
Are you still searching for the perfect low carb pancakes? Check out this collection of low carb pancake recipes and you'll be sure to find a winner!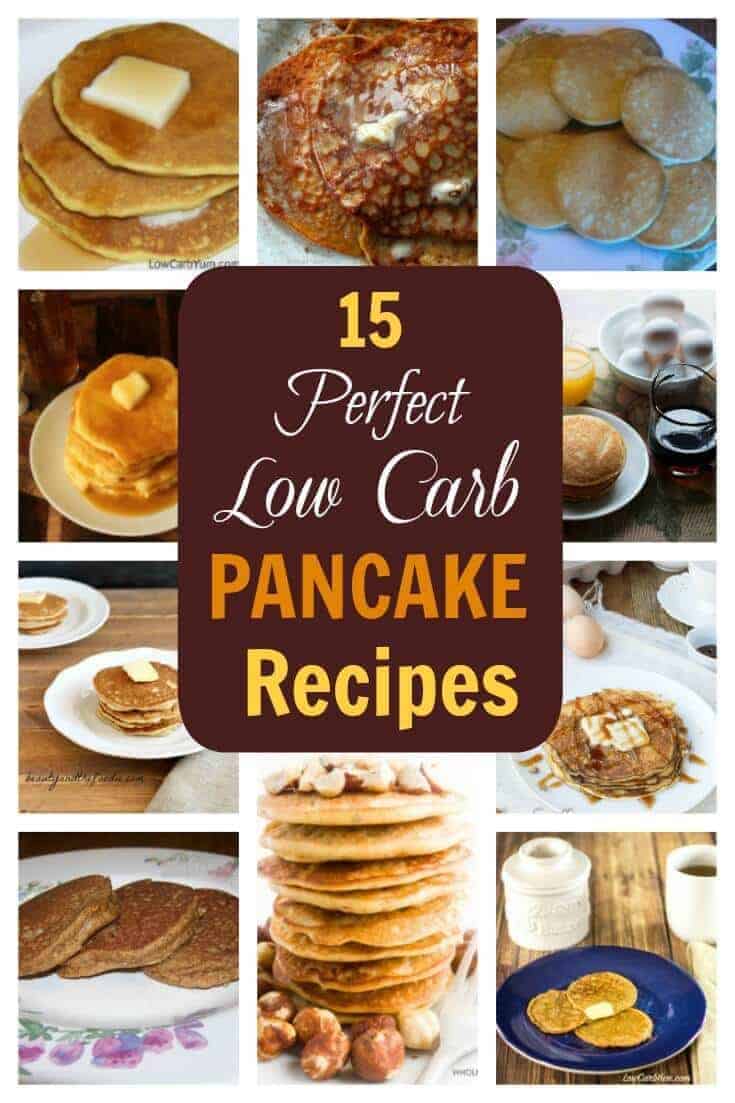 One of the first posts on this blog was a recipe for low carb pancakes. It's because I just love a warm breakfast. And, I love them even more in the cooler weather of fall and winter.
When I have time on the weekend, I like to make a big batch of low carb pancakes. Then I'll freeze half of them in single serving containers. The rest are eaten at work for breakfast.
I used to top my low carb pancakes with Walden Farms Zero Calorie Pancake Syrup. But, I prefer them with just butter now because I've moved away from using the sucralose artificial sweetener.
FREE eBook!
​LOW CARB TIPS and TRICKS
Subscribe now to receive your free copy of Low Carb Tips and Tricks which includes 20 easy to prepare recipes. Plus, get access to the weekly newsletter and special offers only for subscribers!
As I've been going through my archives updating the website, I noticed I had a lot of hidden pancake recipes. I'm hoping to retest those recipes and see if I can make some improvements to them. I've also seen some mouthwatering photos of other low carb pancakes being shared on social media. So, I decided to put together a collection of my pancake recipes and a few from my favorite low carb bloggers.
All of these delicious low carb pancakes are also gluten free. So, take a around and find one that you like. You're sure to find a new favorite morning breakfast treat!
Low Carb Pancakes – 15 Perfect Recipes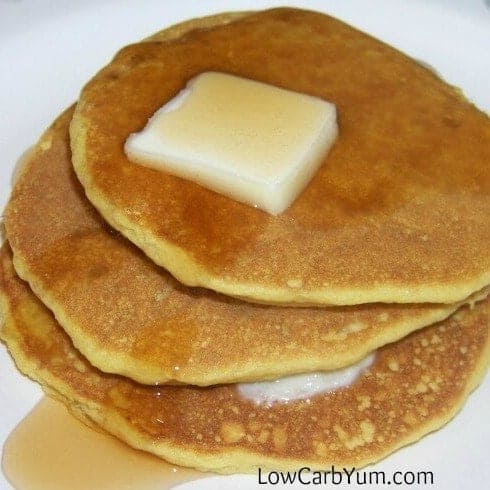 Oat Fiber Buttermilk Pancakes at Low Carb Yum
Maple Almond Pancakes at LowCarb-ology
Fluffy Almond Meal Pancakes at Low Carb Yum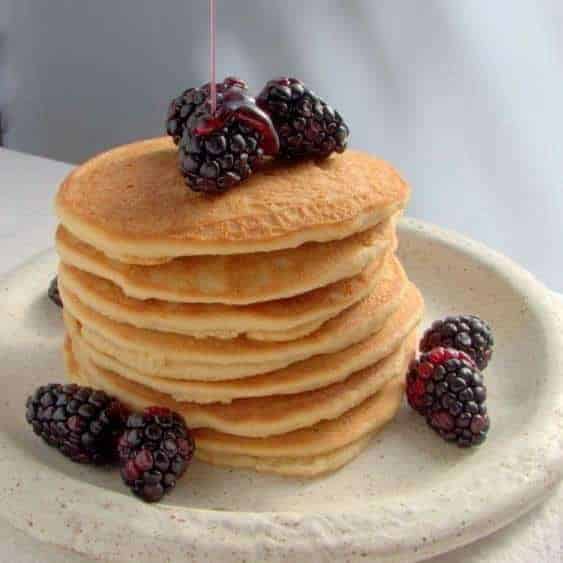 Big Batch Pancakes at Low Carb Maven
Flourless Cinnamon Egg Fast Pancakes at Low Carb Yum
Perfect Pancakes at Maria Mind Body Health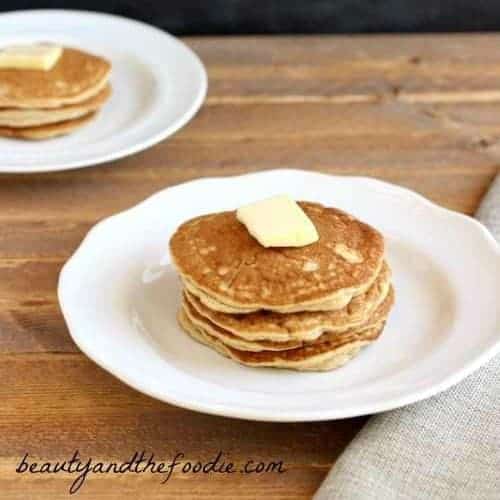 Paleo Buttermilk Pancakes at Beauty and the Foodie
Vanilla Ricotta Pancakes at Sugar Free Mom
Peanut Butter Pancakes at Low Carb Yum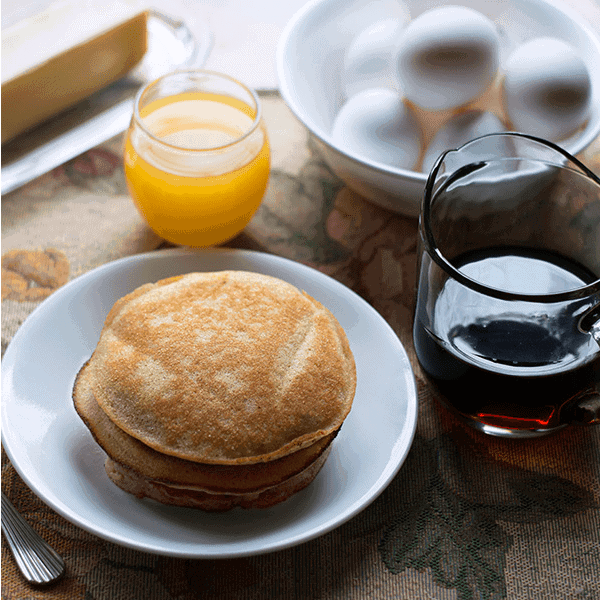 Almond Flour Pancakes at Drop the Sugar
Hazelnut Pancakes at Wholesome Yum
Pumpkin Pancakes at Low Carb Yum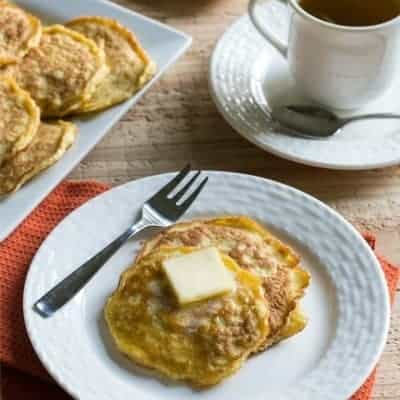 Coconut Flour Pancakes at Low Carb Yum
Cream Cheese Pancakes at I Breathe I'm Hungry
Cinnamon Roll Pancakes at All Day I Dream About Food
Bonus Recipe:
Zucchini Pancakes at Low Carb Yum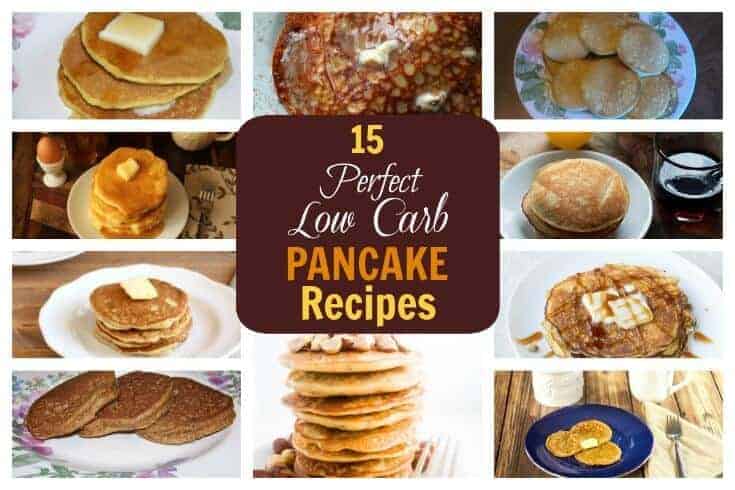 Related Posts