A collection of easy fudge recipes suitable for low carb and sugar free diets. These delicious treats will make you feel like you're cheating.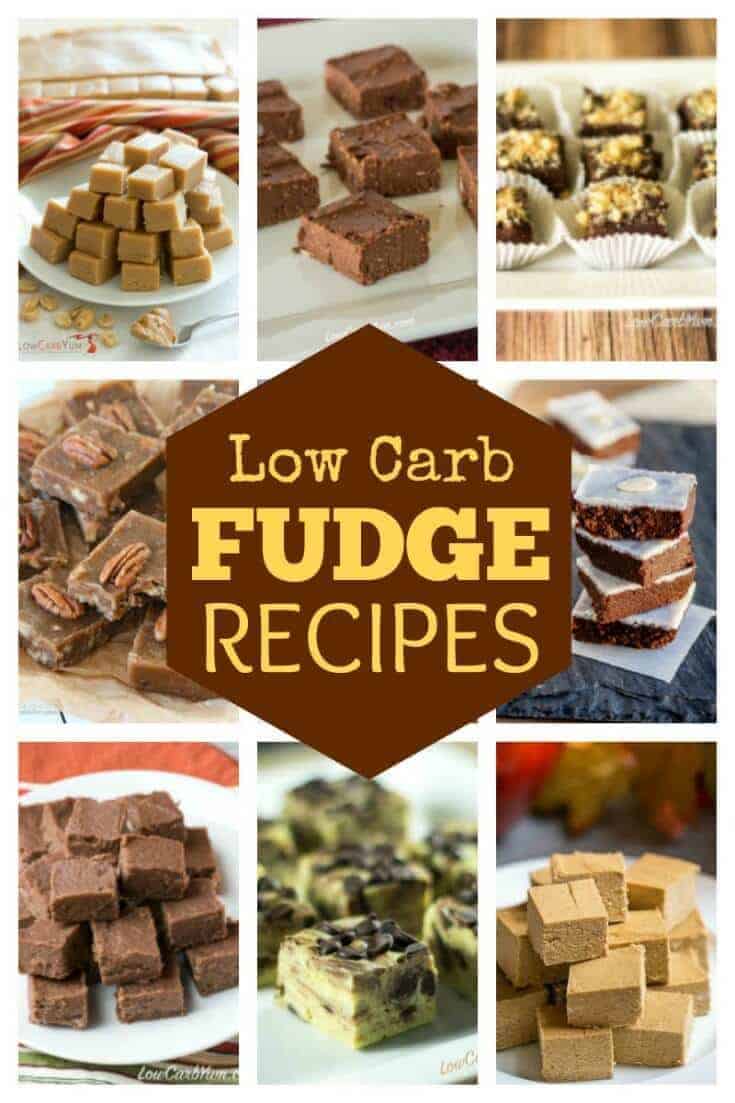 Article Index
Aren't you glad you don't have to give up sweets completely after moving to a low carb lifestyle? I certainly am. Although my sweet tooth has been weakened, I still like to indulge every now and then.
With the holidays upon us, I know that I'll be tempted by all the treats lying around. That's why I put together a collection of easy fudge recipes that are low carb friendly.
So far, I've been good about all the sweet foods people have brought to work. However, I do feel a little deprived when I see everyone else enjoying them. But, I know that I can always make my own keto diet friendly desserts.
Most of these easy fudge recipes could be considered sweet fat bombs. On low carb, we never skimp on the fat which is a good thing. That's because fat is essential to the body and is what we burn instead of carbs on low carb.
Can you believe there are still so many products that market themselves as low fat? I'm hoping one day we'll see fat grams as a good thing on food labels.
So, if you are looking for easy treats to make over the holidays, consider making low carb fudge. You'll be so glad you did. Here's a collection of 18 recipes to get you going.
Easy Fudge Recipes - Low Carb and Sugar Free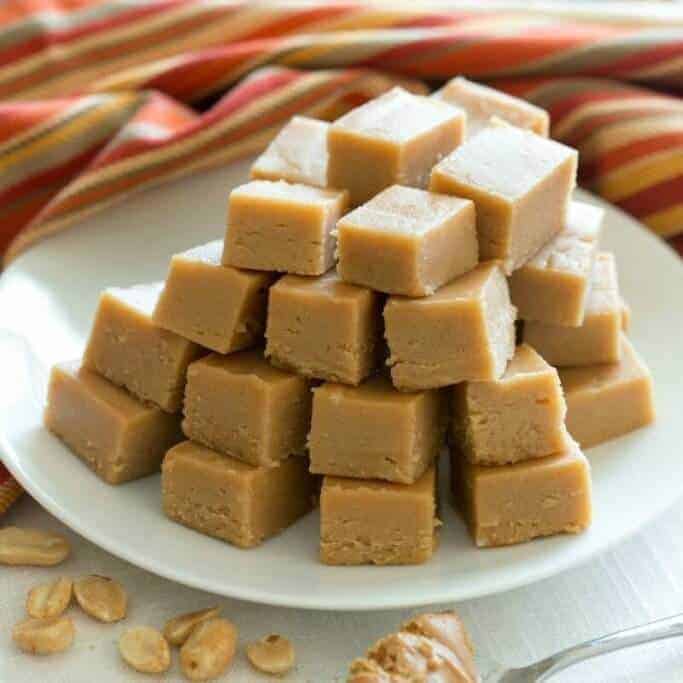 Cream Cheese Peanut Butter Fudge at Low Carb Yum
Maple and Pecan Fudge at KetoDiet App
Coconut Almond Mocha Fudge at Beauty and the Foodie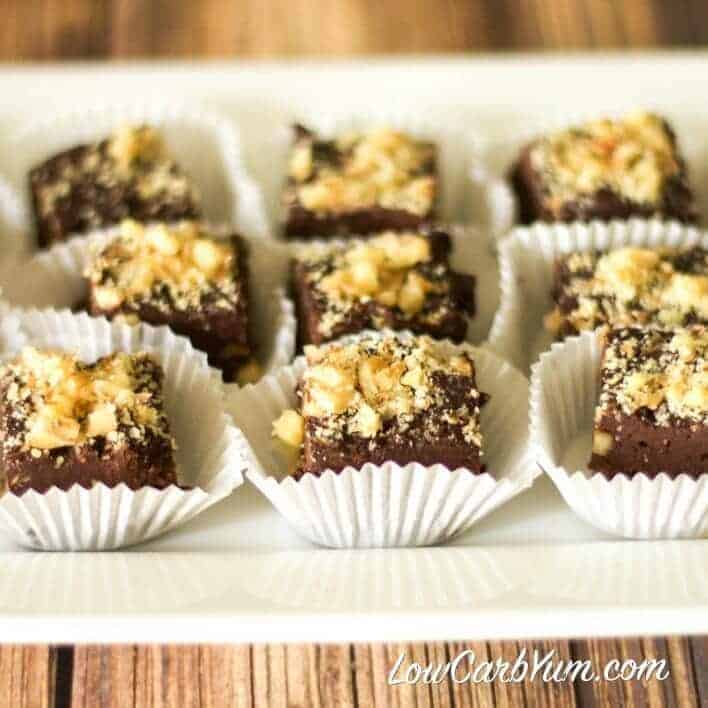 Chocolate Walnut Fudge at Low Carb Yum
Sweet, Dark n' Nutty-Gritty Fudge at DJ Foodie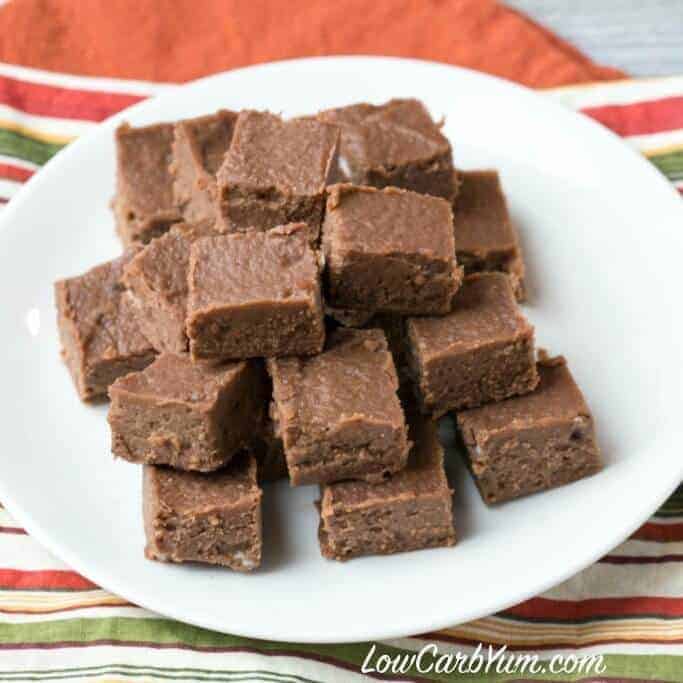 Dairy Free Chocolate Peanut Butter Fudge at Low Carb Yum
Macadamia Chocolate Fat Bombs at The Nourished Caveman
Crock Pot Dairy Free Fudge at Sugar Free Mom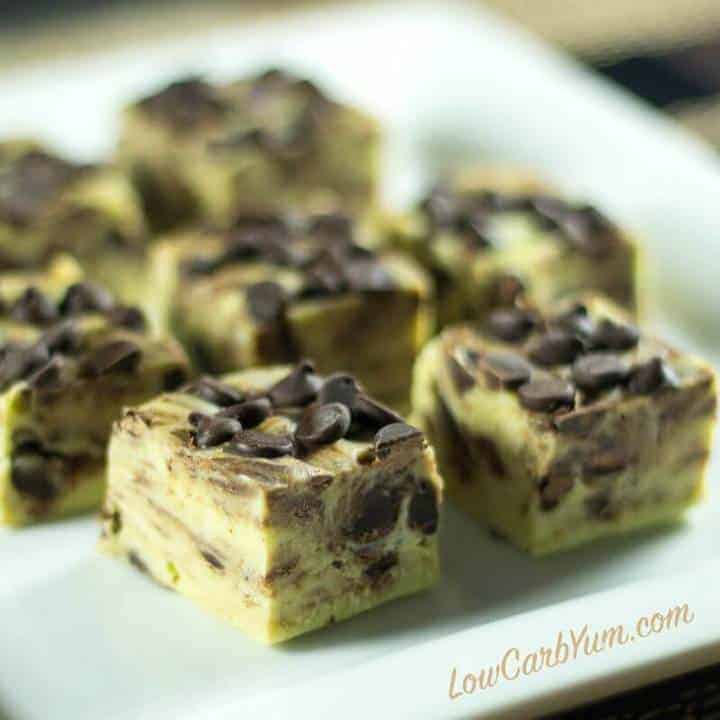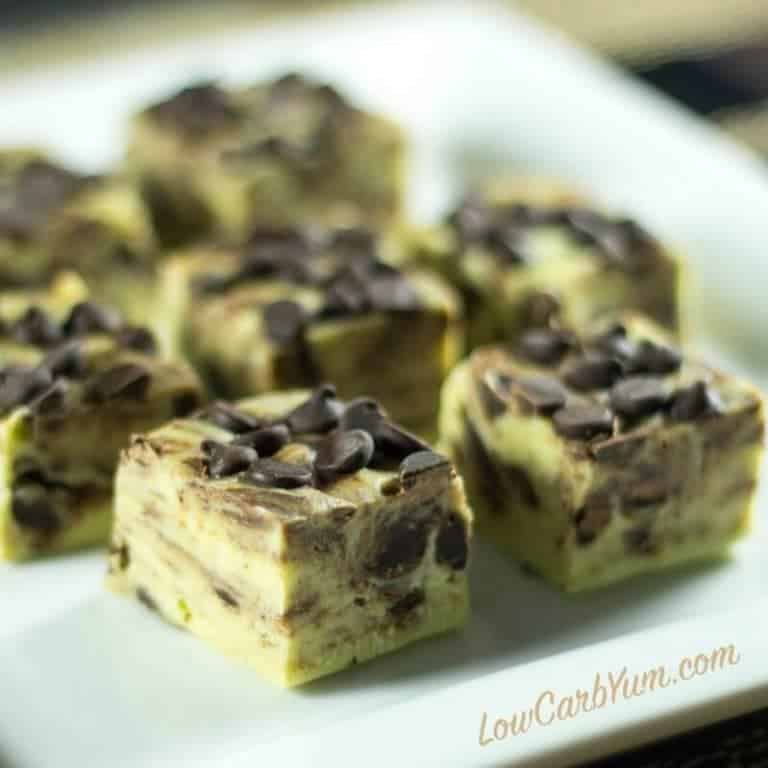 Mint Chocolate Chip Fudge at Low Carb Yum
Walnut Keto Fudge at Ditch The Carbs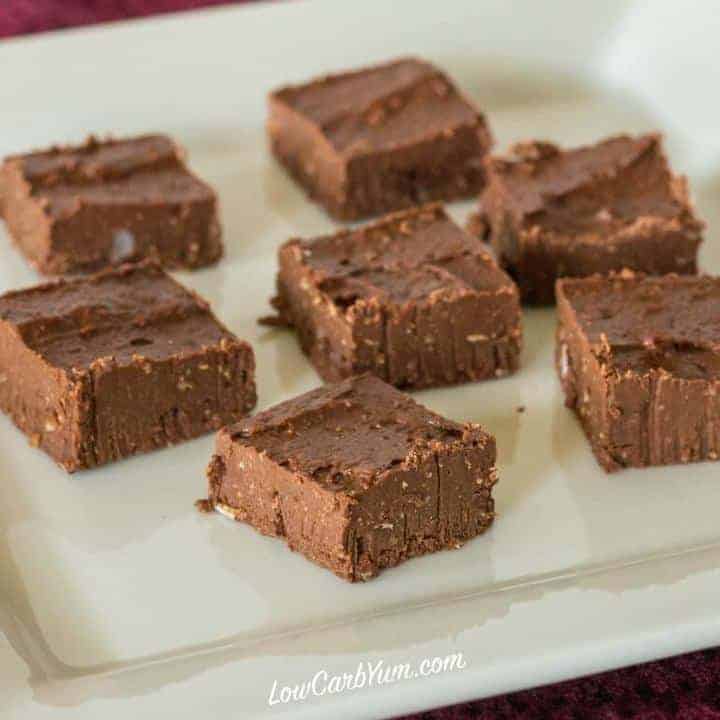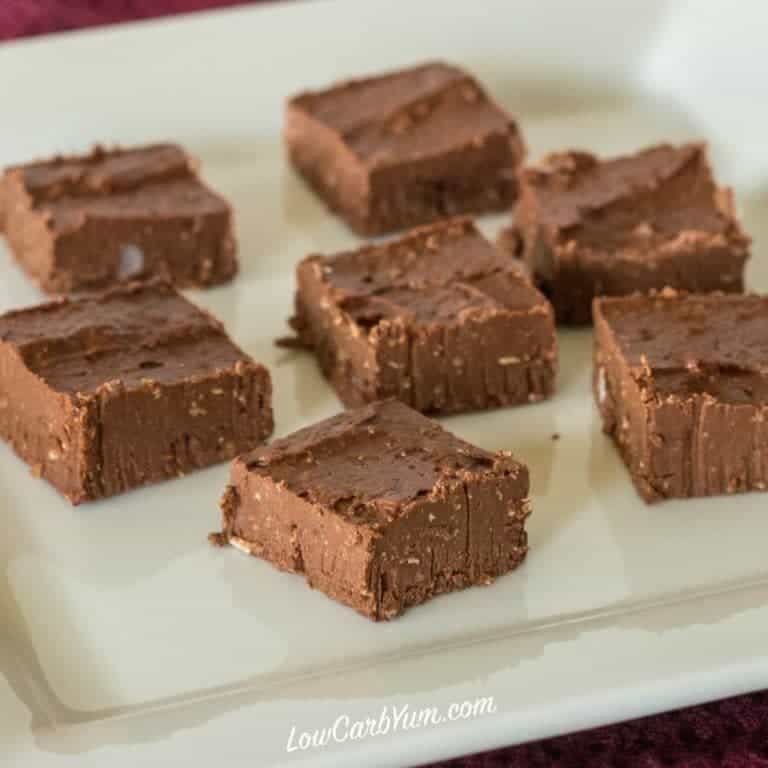 Dairy Free Coconut Chocolate Fudge at Low Carb Yum
Keto Fudge at Maria Mind Body Health
Chocolate Fudge at Step Away From The Carbs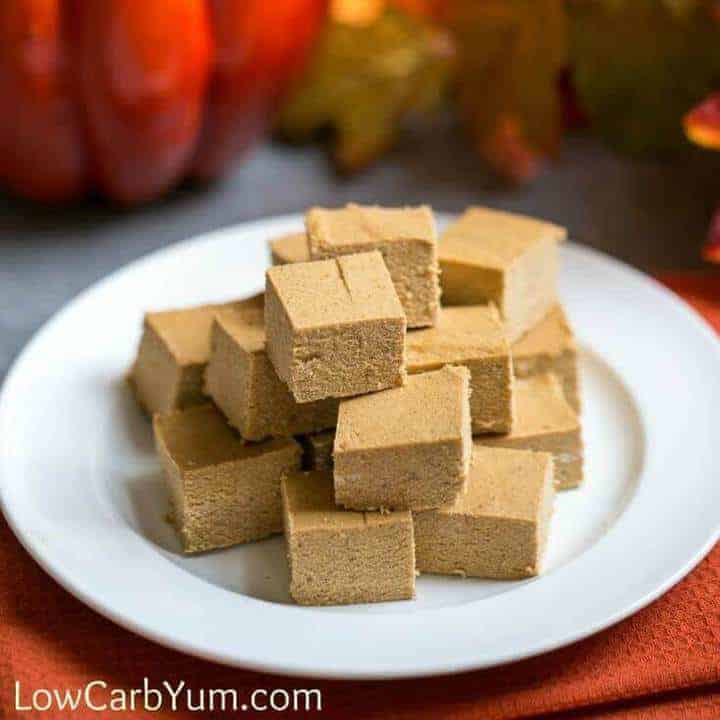 Easy Pumpkin Fudge at Low Carb Yum
Chocolate Peanut Butter Fudge at All Day I Dream About Food
Chocolate Cheese Fudge at Low Carb Yum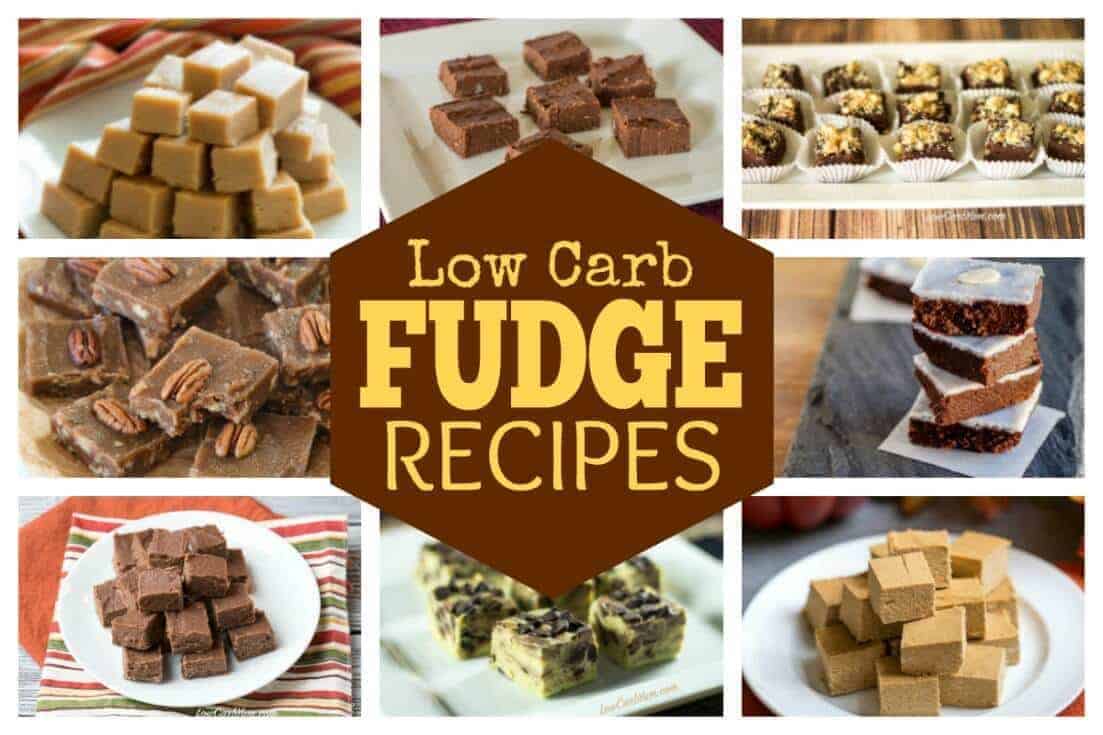 Follow us on FACEBOOK, PINTEREST, and INSTAGRAM for even more tasty keto-friendly recipes!