These keto meal delivery services are the perfect solution when you don't have time to cook. They are convenient and offer some of the best options available to get low carb meals delivered!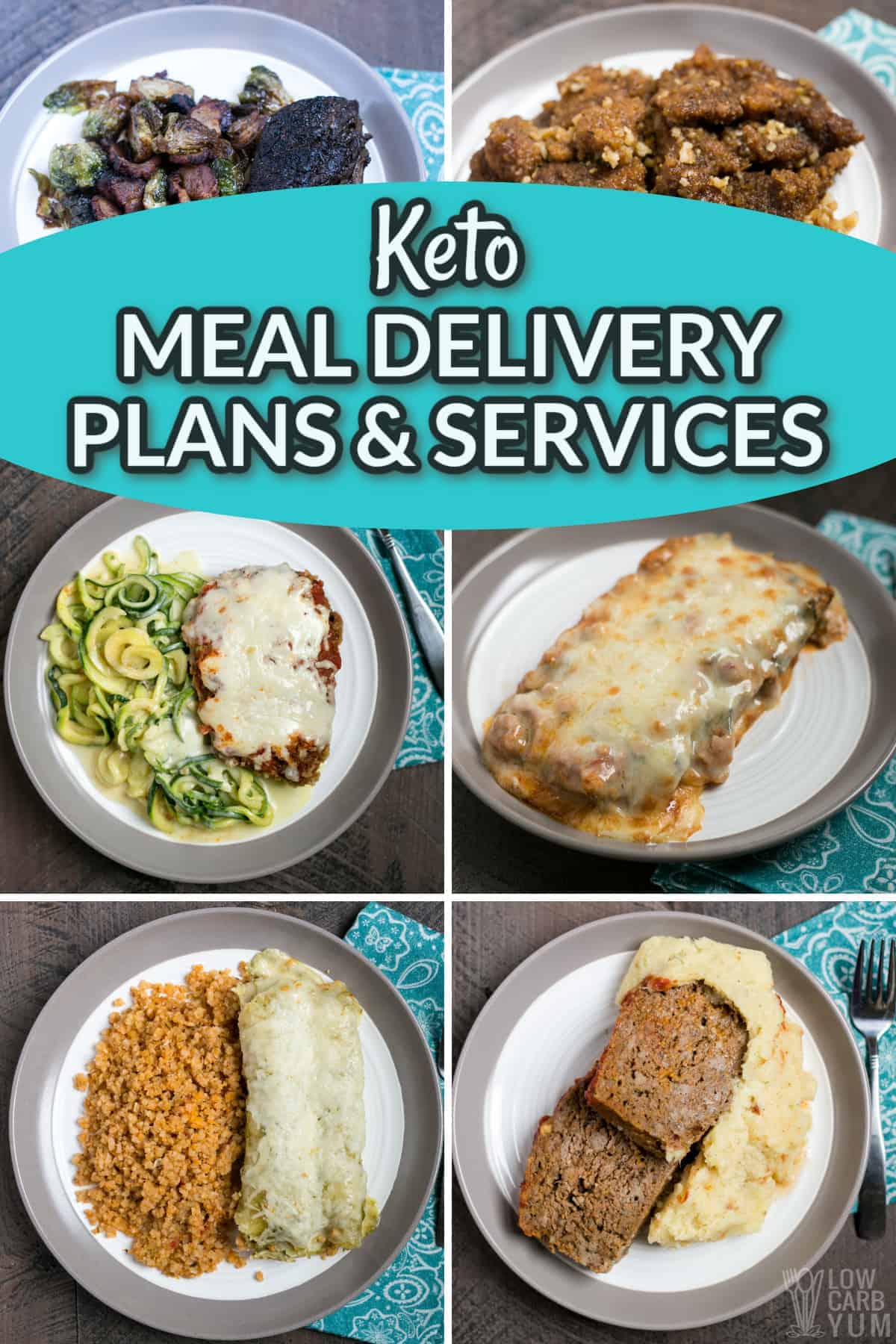 Article Index
Keeping up with a keto diet can sometimes feel overwhelming, which is another reason why these meal services can be so useful. This way, you can still eat healthy keto meals - without all of the hassles.
Which Meal Delivery Services Offer Keto?
You would be surprised by how many food delivery services offer keto options! There are now more delivery options than ever before, so you can easily get fresh food for yourself and your family.
Here are five of the best keto food delivery options that you should try for yourself:
Factor is a great option for those who either don't enjoy cooking at home or just don't have the time to spare. It's a keto meal delivery service that provides fully cooked meals right to your door. All you have to do is reheat the food that you order!
Menu Plans
Their meals are made with organic produce and grass-fed meat options. In addition to keto-friendly options, they offer paleo, dairy-free, and low-carb meals as well.
Tip: For keto, look for a 'k' at the bottom of each recipe.
Subscription
Because this is a subscription-based food service, you can have your chosen meals delivered to you automatically each week. This is a great option if you are busy and don't want to order your meals every week.
You can also choose to pick the meals up yourself, cancel your subscription, or pause your subscription at any time. You could even order on demand if you prefer that over a consistent subscription.
Pricing
There is the option of ordering as little as four or as many as eighteen meals per week. The more meals you order, the lower the price gets. Shipping is also free!
The price per meal is about $15.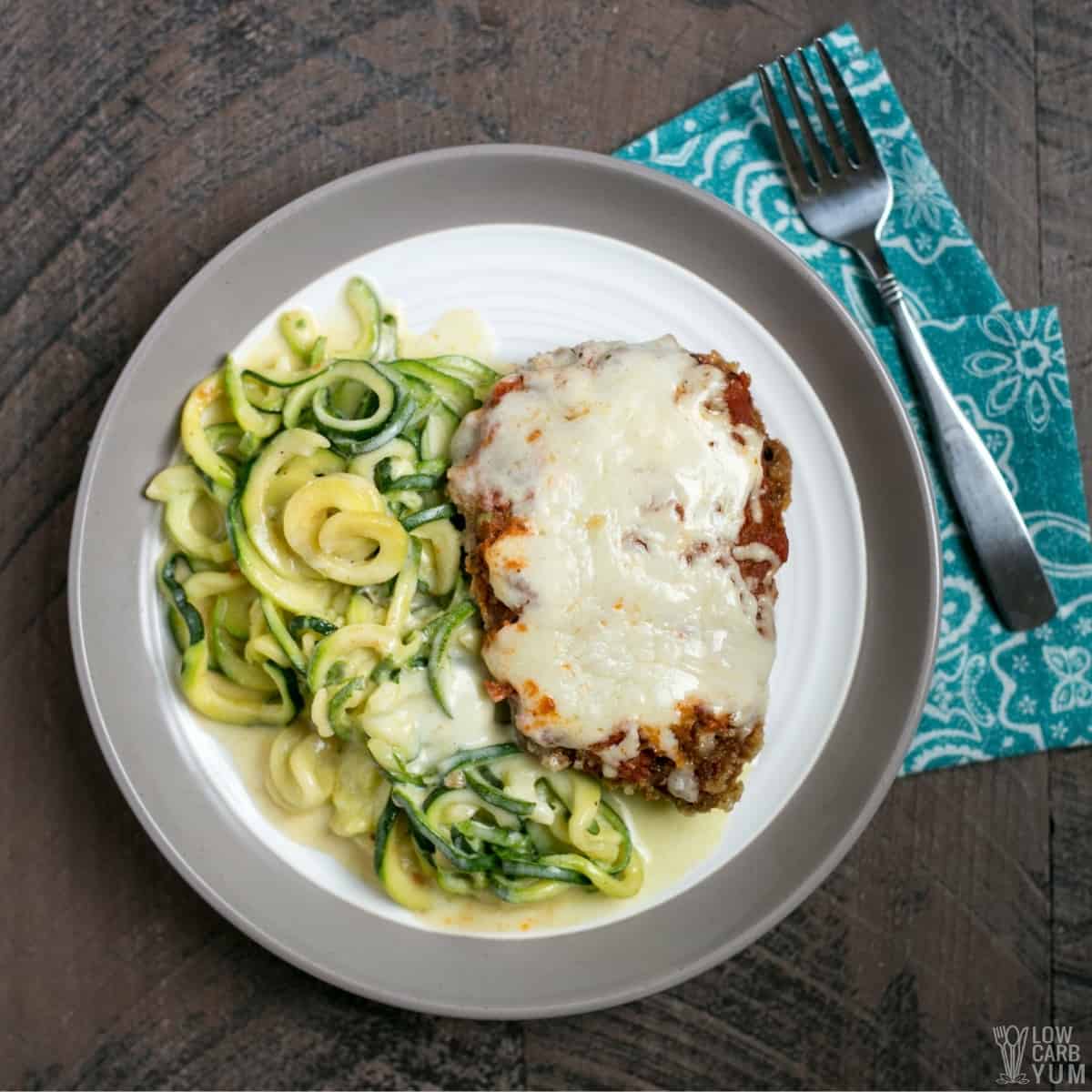 Green Chef is a keto meal delivery service that offers meal kits instead of premade meals. This is a better option if you don't mind cooking.
With this service, you won't have to plan meals or grocery shop, at least!
Menu Plans
None of the meals take any longer than 30 minutes to prepare and are made with organic ingredients. The menu is exceptionally diverse, with all kinds of flavors from around the world! The menu also changes every week, so you always have fresh options.
Green Chef provides meals catered to other lifestyles like plant-based or paleo as well. But, they offer a huge variety of keto meal options to choose from.
Subscription
This is a subscription-based food service with a plan for two people or a plan for a family. These plans are for dinner only and are delivered once a week. You can cancel or pause your subscription whenever you choose!
Pricing
Each meal costs about $13, and it is around $9 to ship each meal.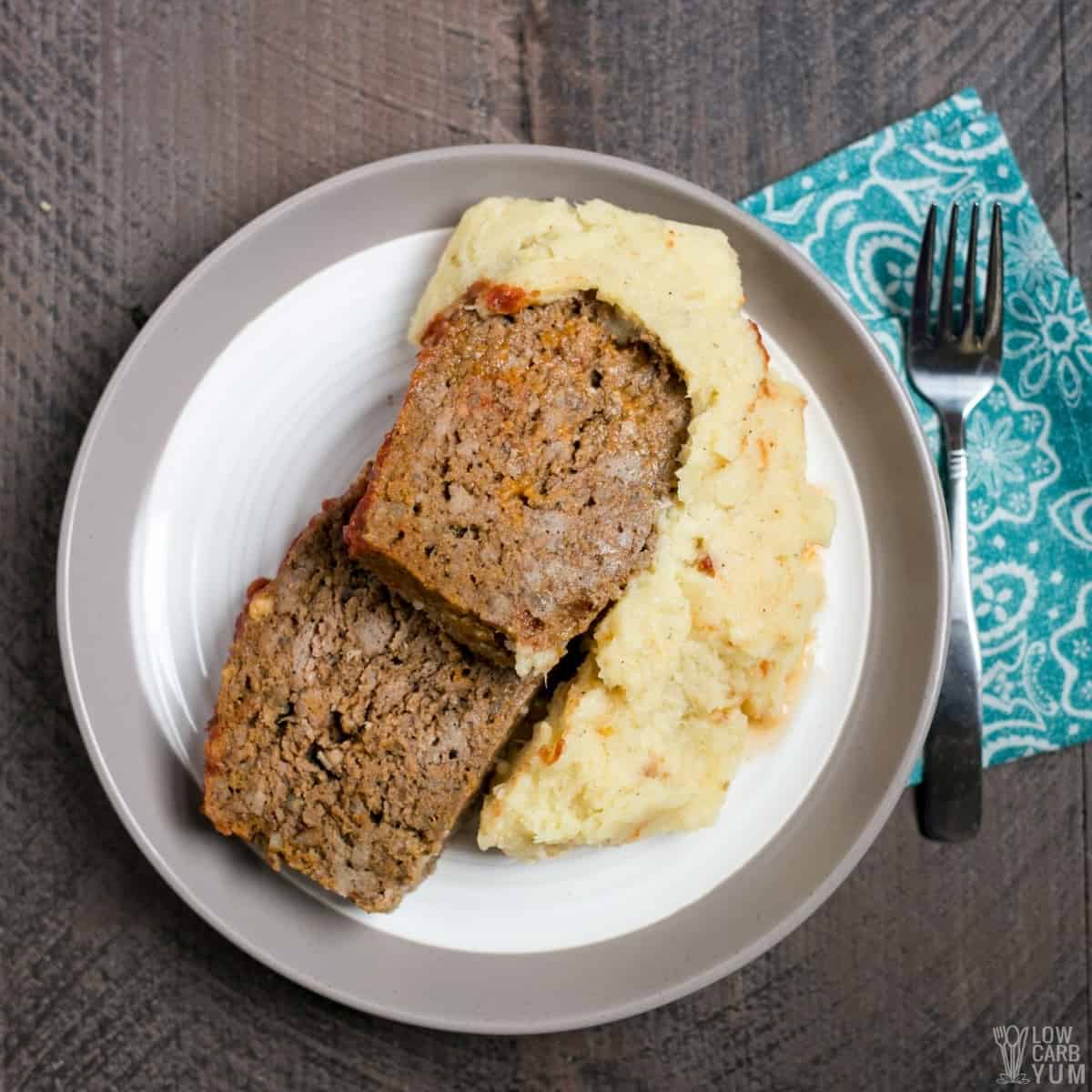 Territory Foods is a unique meal delivery service as the meals are cooked by independent, local chefs in 13 areas. They are delivered to you fresh from the chef that is closest to your area!
Menu Plans
This delivery service offers 10 different menus with options such as keto, vegan, Whole30, and so many more. All of the meals are single servings ready to be rewarmed and eaten - no cooking required!
The ingredients are all responsibly sourced and humane. They even list on their website where your ingredients are coming from.
Though Territory Foods offers an interesting selection of meals and flavors, their keto menu is somewhat limited. You could always look at the paleo and low-carb menus as well since many of those might fit into your keto diet.
Subscription
If you subscribe to their service, you get about a 5% discount on the meals. You can pay $8 extra to have the meals delivered directly to you. Otherwise, they are delivered to participating gyms where you can pick them up.
Pricing
The general price for meals is around $12 to $14.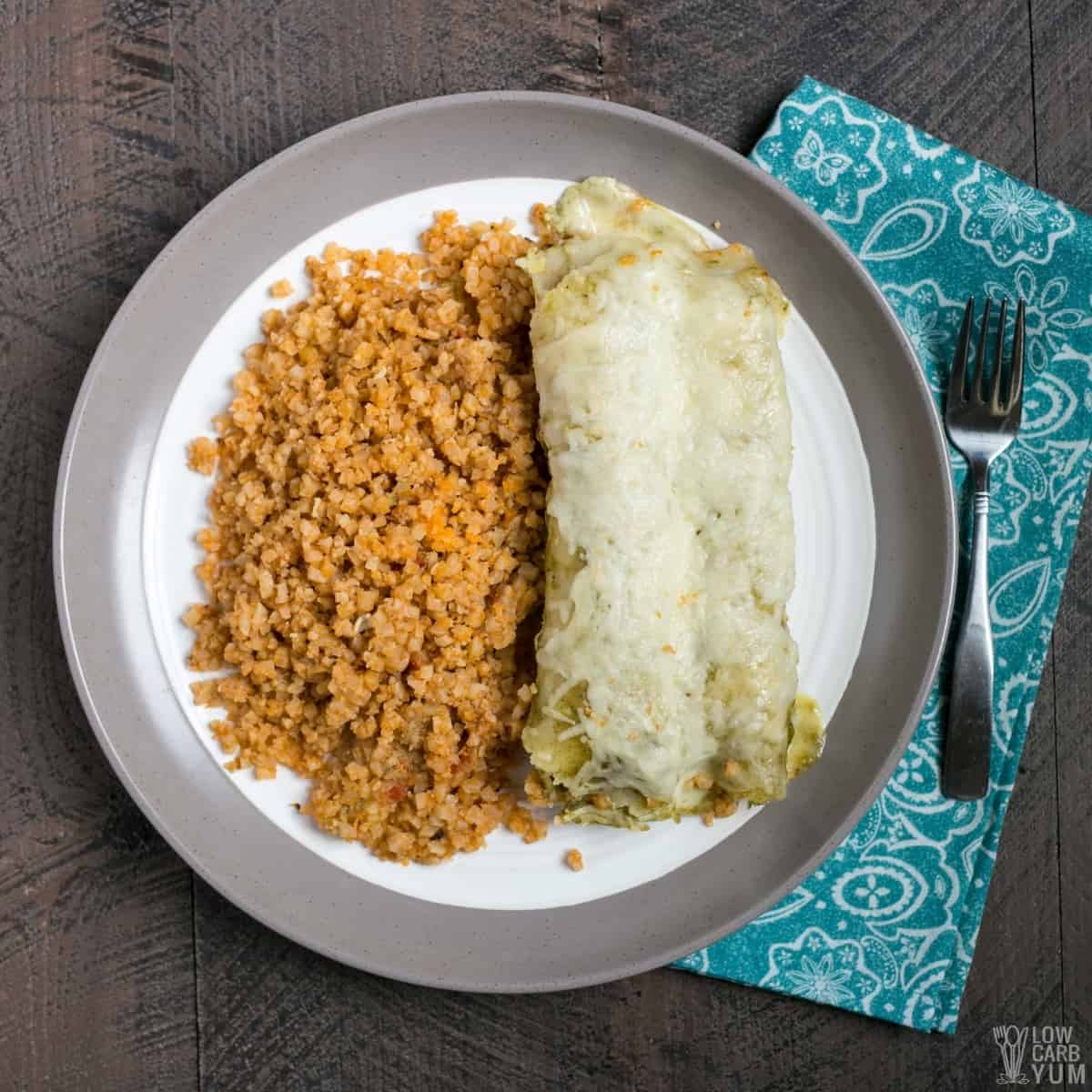 This company offers many paleo and AIP diet food options, but they offer keto meal delivery options as well.
Menu Plans
They don't have new options available every week, but there are 24 keto-friendly options, which are more than enough. They even offer a special keto sampler box that you can purchase for $125! Also, their produce is mostly organic.
Subscription
Paleo On The Go delivers via FedEx. The meals are in heat-safe packaging and will arrive premade and frozen within two days of ordering. All you will need to do is reheat the food.
This isn't a subscription-based service, but you can subscribe to a bundle like a keto sampler. This will get you a 10% discount as well as a 5% discount off of all of your other orders. If you use discount code KETOSAVE, you can also get a $15 discount!
Pricing
Each meal costs around $19, while shipping is free.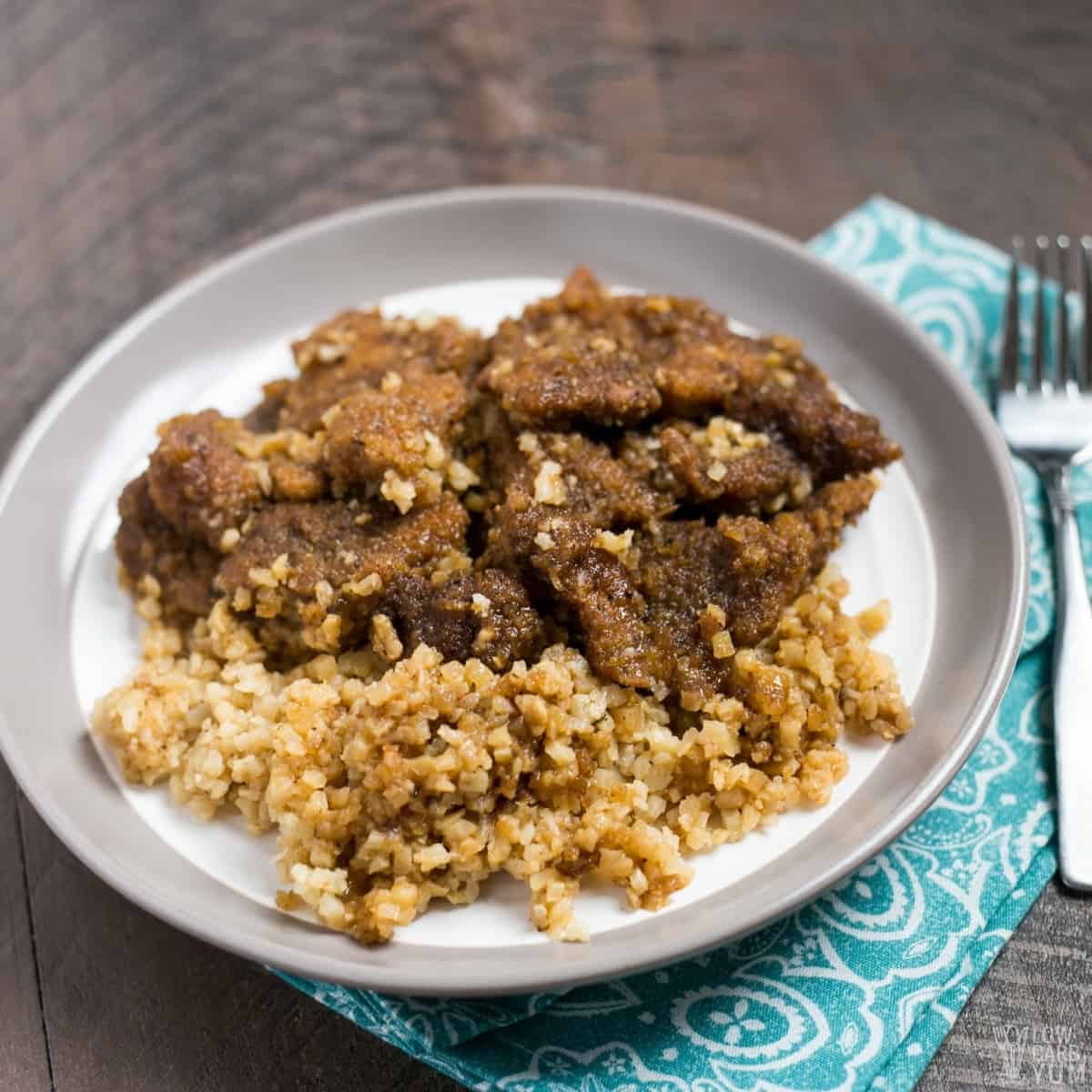 Fresh n' Lean is a food delivery service that not only offers keto meal delivery but paleo, vegan, high-protein, and low-carb options as well. All of the meals are organic and made to be healthy!
Menu Plans
You can choose breakfast, lunch, and dinner options, and all meals come as a single serving. This is great if you are prone to overeating.
Most of the foods offered by Fresh n' Lean are Mediterranean-inspired, but other flavors are available as well. All of the food is organic, and the meat is free-range and humane. Every week offers different types of meals, but you can set your own preferences to avoid getting dishes you don't like.
Subscription
You can order five to seven days worth of meals, which includes breakfasts, lunches, and dinners. You can even purchase extra trays of cooked vegetables and meats!
If you ever change your mind, you have the option of canceling, pausing, skipping, or changing your subscription at any time.
Pricing
Each meal costs around $13, and the shipping is free.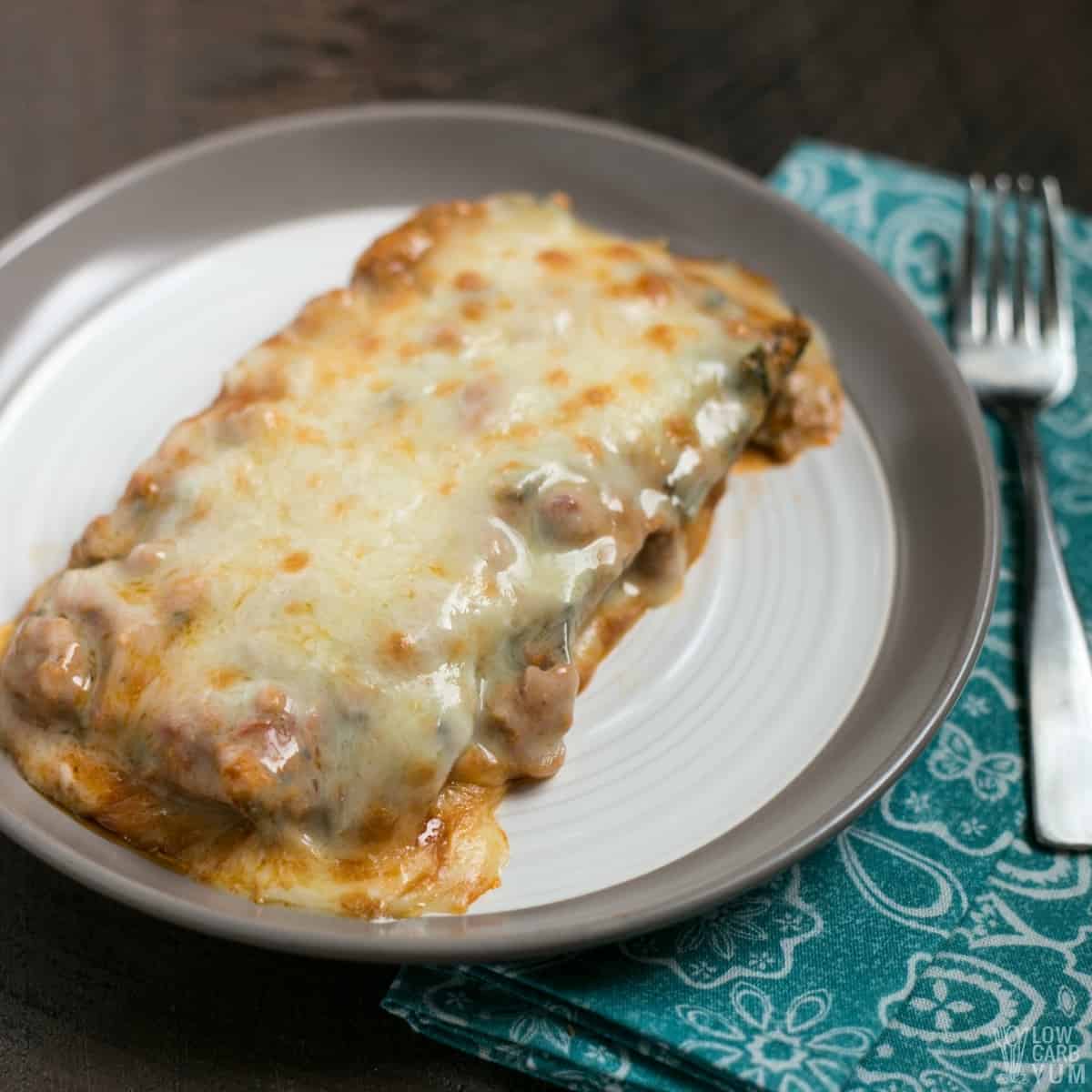 What is the cheapest serviced for getting low carb meals delivered?
The competition for the cheapest keto meal delivery service would have to be between Fresh n' Lean and Territory Foods.
Both offer very affordable prices per meal and have free shipping and delivery. They also provide a good variety of keto-friendly meals to choose from.
Is There A Keto Meal Kit?
While most keto meal delivery services only offer pre-made options, here are a few services that have meal kits available:
Green Chef - They offer a good selection of keto meal kits that you can choose from. This option allows you to cook the food yourself without planning any meals or shopping for ingredients.
Hello Fresh - This meal service (and others like them) offer keto meal kits that you can order and prepare at home.
Keto meal delivery services are the perfect solution for having low-carb, keto-friendly meals, even when you don't have the time, energy, or creativity to cook each night of the week. Try one of them out for yourself and let me know how it goes in the comments!
More Keto Resources
If you enjoyed this keto meal delivery service post, here are some more resources to help you continue living a keto lifestyle:
Follow us on FACEBOOK, PINTEREST, and INSTAGRAM for even more tasty keto-friendly recipes!