On a strict low-carb diet and craving something sweet? Some may think that you simply cannot have anything sweet like fruit if you're on a keto or low carb diet.
I'm sure you have probably heard mixed messages about fruit on the keto diet. Some people will tell you that you need to avoid fruit because it has too many grams of carbs and that they will throw you out of ketosis!
Can You Eat Fruit on a Keto Diet?
The truth is that you can eat fruit while on a low carb or keto diet... but you need to be careful about the fruits you choose. The best way is to simply watch your macros while doing it!
Including fruits into your keto meal plan can actually be beneficial. This is because some fruits have health benefits that make them a great addition to your menu.
You do need to avoid large amounts of fruit sugar and carbs but some keto friendly fruits are fine to consume while on a low-carb diet for weight loss.
There is one caveat. Some of the sweetest fruits tend to have a higher carb count than the others because they have more natural sugars. Using them in moderation can help get you your daily intake of fruit, while still staying within your diet boundaries.
This is why our low carb fruit guide is so important. We list out the top fruits that are the lowest in carbs, along with the fruits that can be eaten on a keto diet - just on a limited basis.
The 7 Best Low Carb Fruits
These fruits are naturally lower in carbs and are some of my absolute favorite to eat. They should help satisfy your sweet tooth craving in a pinch. While most of these fruits are sweet, they are actually low in total carbs and natural sugars.
Of course, the key to all of this is tracking your macros. Tracking your macros ensures that you aren't going over your recommended daily carb intake.
Here are the best fruits for keto dieters:
Avocados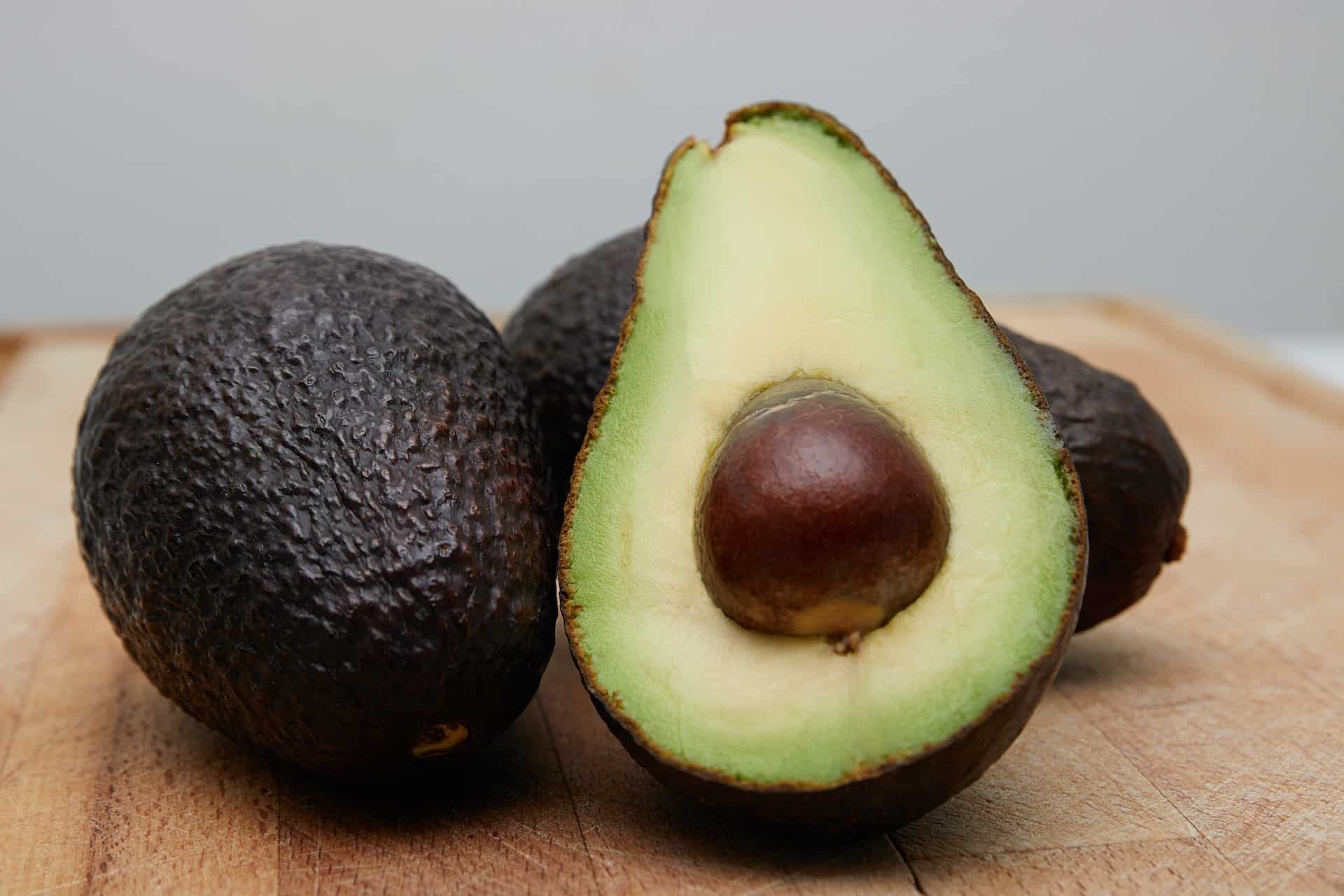 They might not be sweet, but avocados are technically a fruit. They are an excellent source of healthy fats that you need on a strict keto diet. In 100 grams of avocado, there are only 2 grams of net carbs.
My favorite way to eat avocado has to be guacamole for Mexican recipes. If I'm craving something sweet, I'll make pudding with avocado.
Raspberries & Blackberries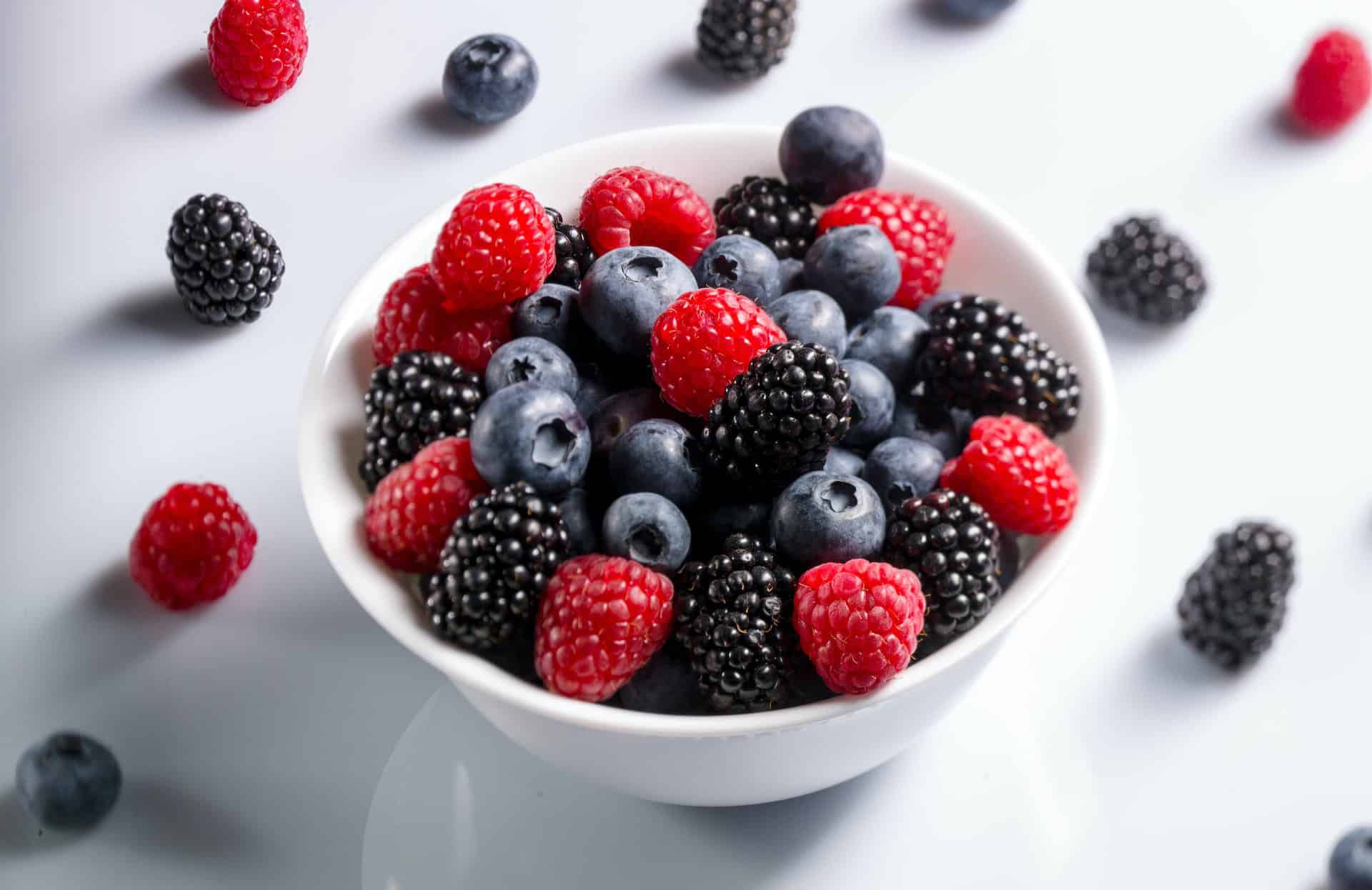 Both raspberries and blackberries are also excellent on a low carb diet. They are packed with antioxidants and have lots of vitamin C too.
In 100g of berries, there are just 5 grams net carbs. That's why I like to use them in my raspberry mousse recipe and my favorite berry smoothie!
They also make a fantastic grab-and-go snack too.
Lemons
Lemons are super good for your body. Did you know they could reduce your risk of anemia, kidney stones, and even soothe digestive issues?
I love that they are an excellent source of vitamin C (which boosts my immune system too) and have less carbs than other citrus fruits.
100g of lemons has about 6 grams of net carbs. I like to use lemons in lots of recipes!
My favorites are keto lemon chicken and sugar-free lemonade.
Strawberries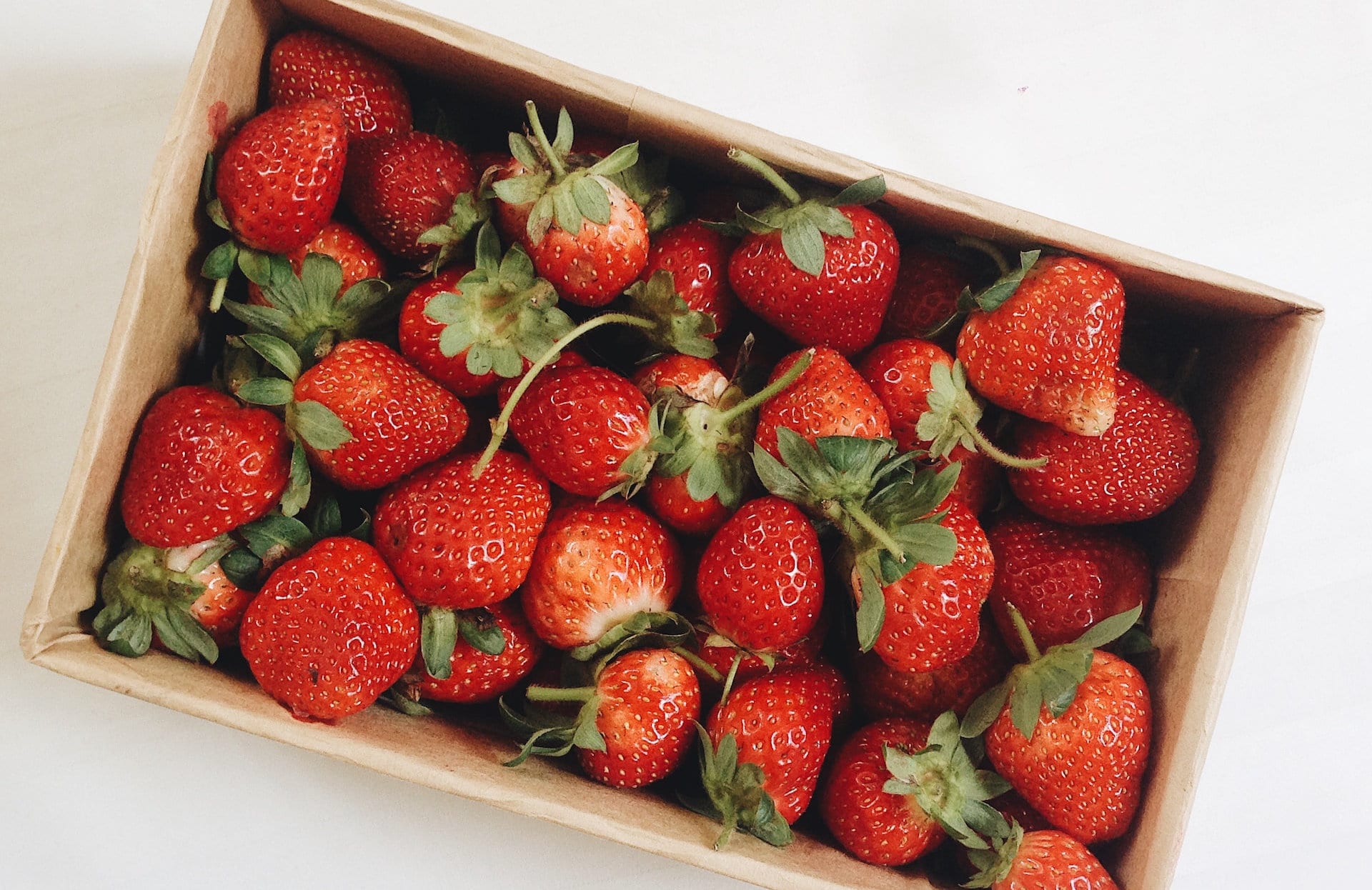 Strawberries are another fruit that is high in vitamin C and low in carbs. They are so sweet, it might surprise you that they are actually keto-friendly. In fact, 100g of strawberries has a net carb count of just 6 grams. This is because they are also really high in water content too.
I've made lots of delicious low-carb recipes with strawberries. My favorites are strawberry popsicles and strawberry cheesecake!
When I'm craving something sweet, I like to grab a few fresh pieces and munch on them as a snack too.
Blueberries
Loaded with nutrients, blueberries are packed with antioxidants and are high in vitamin C and potassium.
Blueberries are a little higher in carbs than other berries so keep the serving size smaller. There are 14 grams total carbs in a 100g but the 2.5 grams of fiber brings it down to around 11.5g net carbs.
A few of my favorite keto recipes are sugar-free blueberry syrup and gluten-free lemon blueberry pound cake.
Watermelon
Refreshing on a hot summer day, watermelon is another keto friendly fruit that you can eat on the keto diet. With only 7g net carbs per 100g, it is made up of mostly water!
In addition to the water, it also has lots of vitamin A and heart-healthy fiber too.
You also don't need a recipe... just slice it, and eat it!
Peaches
Very few things are as delicious as biting into a fresh, juicy peach. It's so incredibly sweet – it's like nature's dessert.
Peaches aren't as low in carbs as strawberries, but 100g of peaches still only has about 9g net carbs.
Fruits to Eat Moderately on a Low Carb Diet
I never want to encourage anyone to avoid healthy, wholesome foods.
All types of fruit have nutritional benefits. But, when you are trying to eat foods with lower carb counts, you'll need to watch the portion size for the following fruits.
There are many ways to moderate how much of these sweet fruits you eat. I like to try using a small amount of them as a minor ingredient in a larger recipe so the total count of carbohydrates per serving still fits inside my daily carb allowance.
Bananas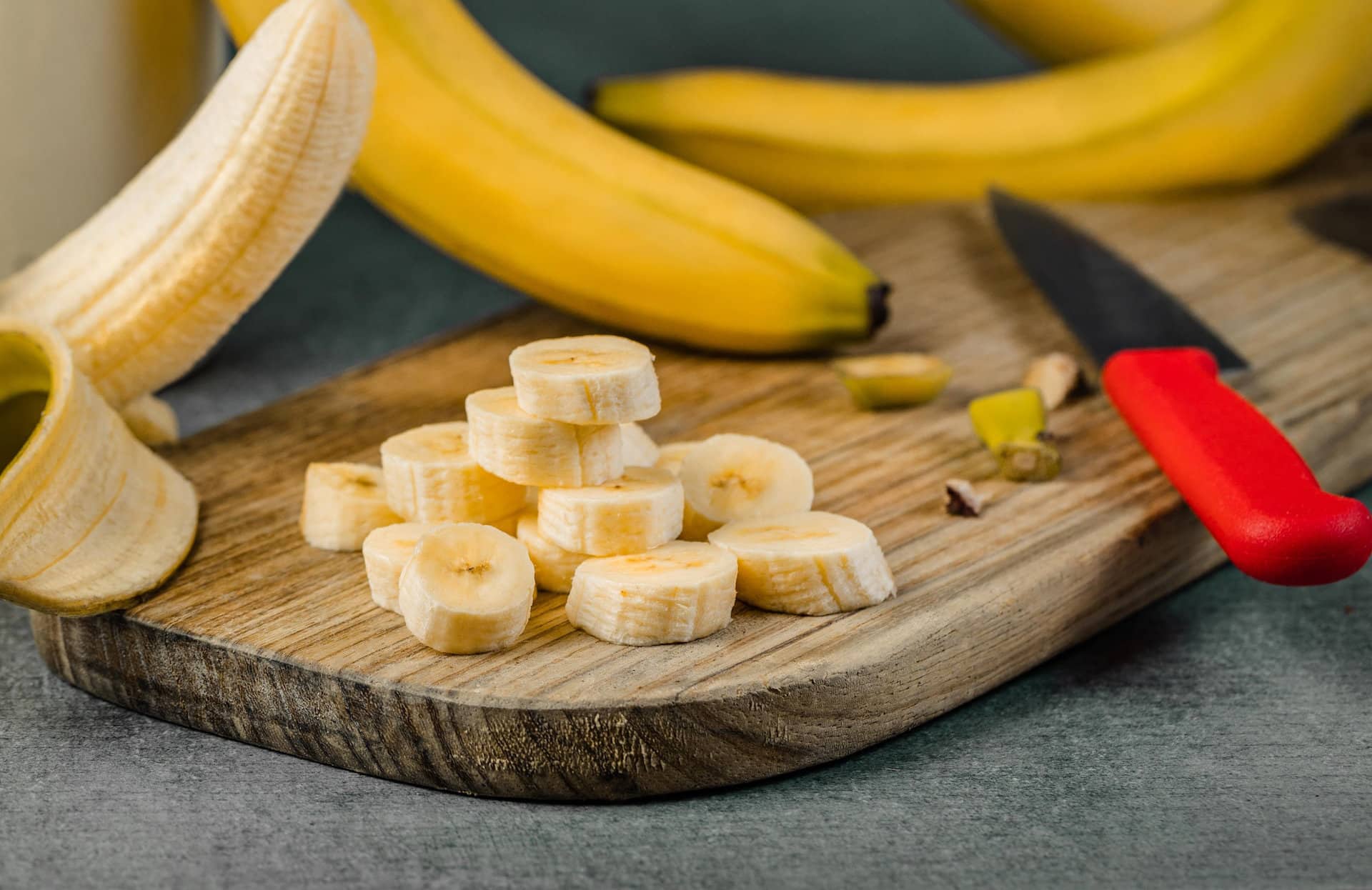 Bananas are really high in carbs, so try not to eat an entire bunch of bananas in one sitting. In 100g of bananas, there are a whopping 24g net carbs.
You can still enjoy them, just in moderation. For example, if you use a few bananas in my low-carb banana bread, you still get the taste without all the carbs.
I also like them in my banana split cheesecake too. It's so delicious!
Pineapple
While it doesn't have as much as bananas, 100g of pineapple still has about 13g net carbs. This means you can still enjoy a small amount of it, just be careful with how much.
For an authentic flavor and sweetness, you can use a small amount of pineapple in my baked sweet and sour chicken. It's a fantastic way to enjoy the natural sugar of pineapple as a smaller ingredient in a larger recipe.
Grapes
Grapes are like nature's candy. In fact, there are 16g net carbs in 100g of grapes. You should definitely avoid raisins because 100g of raisins has 75g net carbs – yikes!
A few raisins once in a while can be good for you. They are really high in antioxidants and have anti-inflammatory properties too. Just control how many of them you eat at a time.
Yes, you can certainly eat fruit on the keto diet. Be careful with which types you eat. Also, be aware of how much you eat at a time and what else you eat with them.
Even fruits with more carbs can be enjoyed if you eat a small amount with a high-fiber and high-protein meal.
Low Carb Fruit Questions
Let's address some of the most common questions people have about eating fruit on a low carb or keto diet.
What fruit is lowest in carbs?
Avocados have the least amount of carbs, but many people don't consider them fruit. If you want to only consider common fruits, blackberries and raspberries have the least carbs at just 5 grams net per 100 grams of berries.
What fruits should you avoid while on keto?
High sugar fruits like grapes, bananas, mangoes, and pineapples should be avoided on a ketogenic diet.
Can you eat apples on keto?
The typical apple has about 25 grams of carbs so it is not keto-friendly. It's better to use a mock apple like zucchini, jicama, or chayote squash in your recipes.
Are bananas okay on a keto diet?
A medium banana contains about 27 grams of carbs so you shouldn't eat more than a small slice or two to stay in ketosis.
Keto Fruit Recipes
If you're looking for more recipes using fruit that fit a keto friendly diet, I have the perfect ones for you! Here are my favorite low carb fruit dessert recipes:
Follow us on FACEBOOK, PINTEREST, and INSTAGRAM for even more tasty keto-friendly recipes!