Discover the best keto vegetables to buy when following a low carb diet. This list will show you a list of the lowest carb vegetables with their net carb count and some delicious recipes for them too. It will also help you pick great options at grocery stores!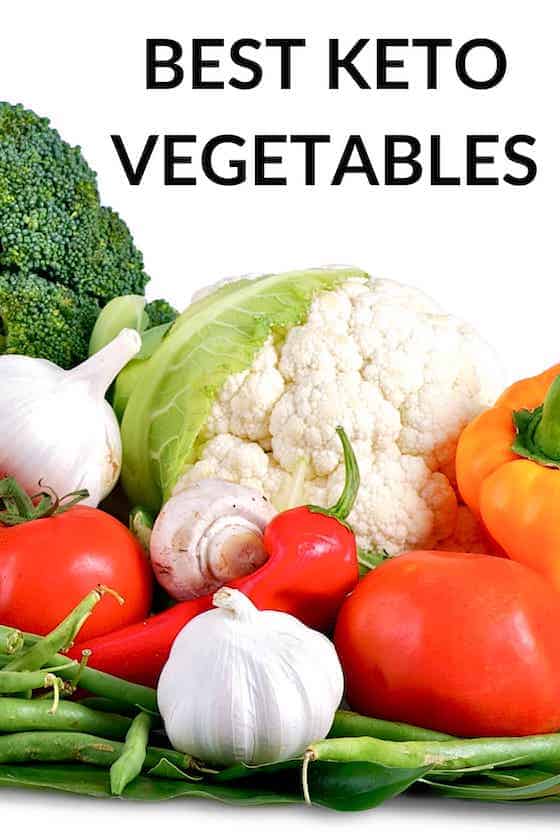 Article Index
Everyone knows that we need to eat more veggies because they are one of the healthiest foods to consume. But when you are on the keto diet, eating them can be a little confusing. Some are really high in total carbs and others barely have any.
So, which are the best vegetables to eat on a low-carb diet? How can you remember which ones you should eat?
That's why I put together this guide! It has all the best veggies to put on your keto grocery list.
I'll share a bunch of helpful information about the best keto-friendly vegetables and a few hacks about how to remember them when you are making your keto meal plan.
Top 10 (with keto recipes)
Most of the veggies on this list probably won't surprise you. These are the vegetables with the lowest net grams of carbs per serving. I'll also share some of the best ways to use them too!
1. Broccoli
Broccoli is deliciously low in net carbs and there are so many amazing ways you can cook it.
Raw broccoli only has 3.6 grams of net carbs per 1 cup serving. Keep in mind that as it cooks, it shrinks. So that means there will be more net carbs in the same 1 cup of cooked or baked broccoli.
My favorite broccoli recipes:
2. Spinach
Raw spinach has some of the lowest amount of net carbs of all the veggies. They are a superfood – packed with vitamins and iron!
Raw spinach only has 0.4 gram of net carbs per 1 cup serving. It shrinks a lot when it cooks, so you'll have to keep that in mind if you track your macros.
My favorite spinach recipes are:
3. Asparagus
Another one of my favorite low-carb veggies is asparagus! It's a spring veggie and tastes amazing when you roast them.
There are only 2.4g net carbs in each 1 cup serving.
Here are some of my favorite asparagus recipes:
4. Cucumber
They are really easy to grow and you can find them all over at your local farmer's market. Cucumbers only have about 1.6g net carbs in each ½ cup serving.
I love adding them to my salad whenever I get the chance.
Here are some of my favorite recipes with cucumbers:
5. Radish
Radish is a good choice to replace potatoes on the keto diet. They might taste like starchy vegetables, but they only have 2g net carbs per 1 cup serving.
There are lots of ways to make them- these are some of my favorites:
6. Zucchini
One of the most versatile vegetables on this list, zucchini are super low in carbs.
There is so much you can do with them! Saute them, spiralize them into zucchini noodles, or roast them.
There are only 2.4g net carbs per 1 cup serving.
These are my most popular zucchini recipes:
7. Mushrooms
Lots of people eat mushrooms as a meat replacement in meatless meals. They are a smart way to bulk up recipes and add fiber so you stay full between meals.
There are 2.2g net carbs in each 1 cup serving. They shrink up a lot, so there are more carbs in the same amount of cooked mushrooms.
Try one of these amazing mushroom recipes:
8. Bell Pepper
Whether you enjoy them raw or cooked, bell peppers are another excellent choice for a keto diet.
There are 3.6g net carbs per 1 cup serving. They taste delicious on salads or stuffed with cheese.
Here are some of my go-to recipes: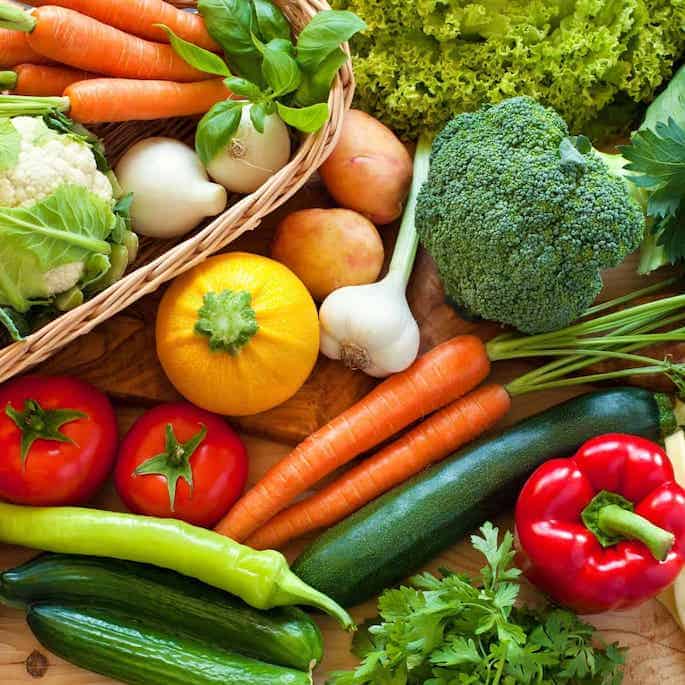 9. Cauliflower
Another one of the most popular vegetables that you'll see on the keto diet is cauliflower. You can rice it, steam it, roast it, and use it to make so many other things!
It's incredible! And at only 3.2g net carbs per 1 cup serving, you can eat a lot of it guilt-free too.
Here are some of my best cauliflower recipes:
10. Cabbage (Green)
Cabbage is another low-carb veggie that you can use in a lot of recipes. It is packed with fiber and antioxidants, making it super healthy for you too.
Cabbage has 3g net carbs in each 1 cup serving.
Need some cabbage recipe ideas? Try one of these: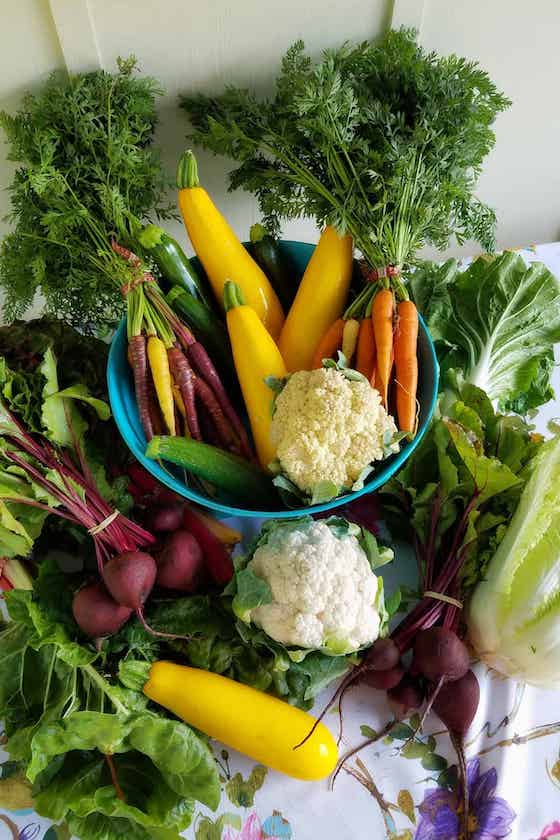 FAQs
There are always questions about vegetables on the keto diet. I hope this guide is helpful!
If you have any questions that I didn't answer, please leave them in the comments.
What vegetables should I avoid on keto?
The worst vegetables on a ketogenic diet will be the ones with the highest number of net carbs in them. If you track your keto macros, you might still be able to enjoy them, just in small servings.
These are the veggies with the most amount of carbs:
Carrots - 6.78g net carbs per serving
Peas - 9g net carbs
Parsnips - 13g net carbs
Butternut Squash - 13g net carbs
Acron Squash - 13g net carbs
Corn, potatoes, and sweet potatoes are not on this list because lots of people consider them grains instead of vegetables. Overall, you should avoid them if you want to lose weight on the keto diet.
What are net carbs in vegetables?
Net carbs are figured when you subtract the fiber from the total carbohydrate amount in a vegetable.
When you track your macros, you are going to track your net carbs, not just the straight carbohydrate amounts.
For example, if a veggie has 20 grams of carbohydrates in it and 10 grams of fiber, it only has 10 grams net carbs.
Are canned vegetables keto-friendly?
Yes, canned vegetables are keto-friendly!
Raw or fresh vegetables will have more fiber which will lower the net carb amount per cup. You really do get more nutrition and feel "more full" when you eat raw vegetables instead of canned.
Can I eat frozen vegetables on keto?
Yes, you can eat frozen vegetables on keto.
Be careful, though.
Read the labels before you buy and cook them. Some "steamable" bags of veggies are coated with flours and starches to give them a better texture - and this increases their net carb amounts.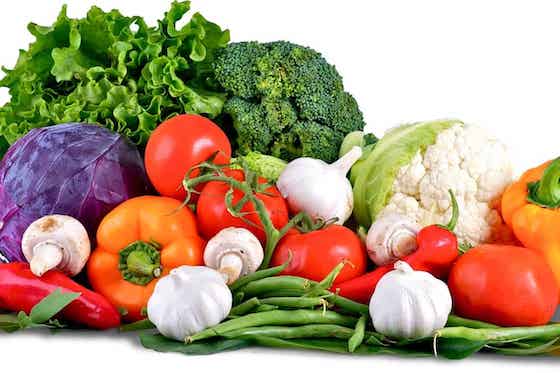 Vegetables are such an important part of the keto diet because of their many health benefits. They provide dietary fiber, vitamins, minerals, and so many nutrients that our bodies need. Just be careful when you cook vegetables and eat the ones with the lowest carb amounts.
Keto vegetable recipes
These are the most popular vegetable recipes here on Low Carb Yum. My family loves them too! Try one of them when you want to eat more keto veggies and still stay in ketosis:
Follow us on FACEBOOK, PINTEREST, and INSTAGRAM for even more tasty keto-friendly recipes!