Keto vs Atkins: two types of diets with a big focus on eating low-carb. While they may seem similar at first glance, they are very different! If you're debating which diet to start or are simply curious, this guide will help you.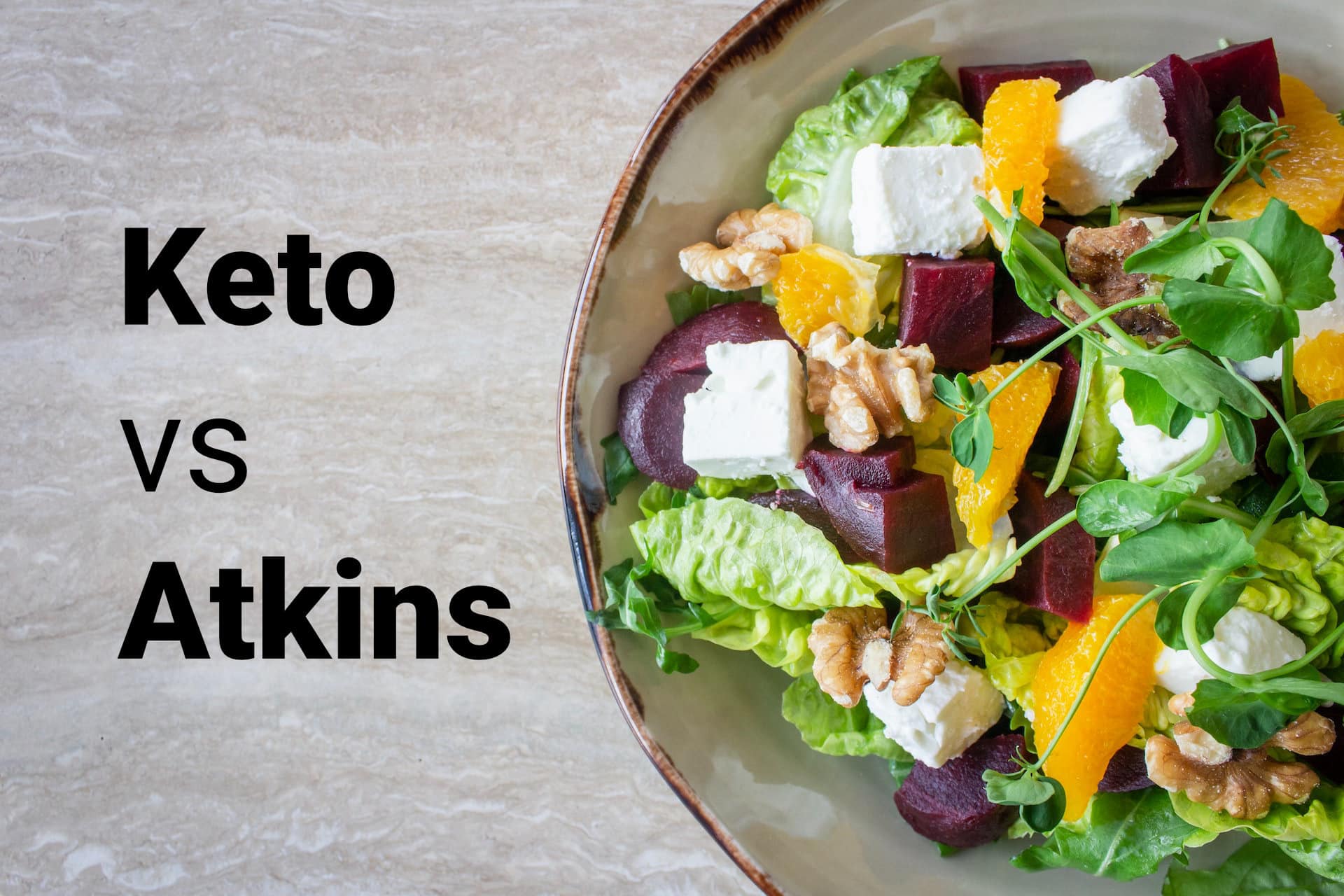 If you've ever considered changing your eating habits, you've probably come across a large variety of diets.
There are some that call for you to cut calories, others to up your protein intake, and some other options that are all about eating low carb.
Your choice will also depend on why you want to clean up your diet. Is it for weight loss? Because you have food allergies? Or maybe you just don't feel good and wonder if the food you're eating is the culprit.
No matter what's prompting you to take a closer look at what you eat, the keto and Atkins diets are apt to come up. Both are very popular for lots of different reasons, so you may be unsure which one to try out.
The keto diet calls for you to up your healthy fat intake and reduce the number of carbohydrates you eat on a daily basis. It also means eating the right type of carbs — opting for healthy grains, fruits, and vegetables instead of processed foods like potato chips.
The Atkins diet was created in the 1960s by a heart specialist named Dr. Robert Atkins. He believed that carbohydrates were responsible for a myriad of health issues. He created an eating plan, dubbed The Atkins Diet, in an effort to teach people how to eat more nutrient-dense food.
These are just the basics. Read on to learn more about the benefits of each diet, as well as specific similarities and differences between the two!
What is the Atkins Diet?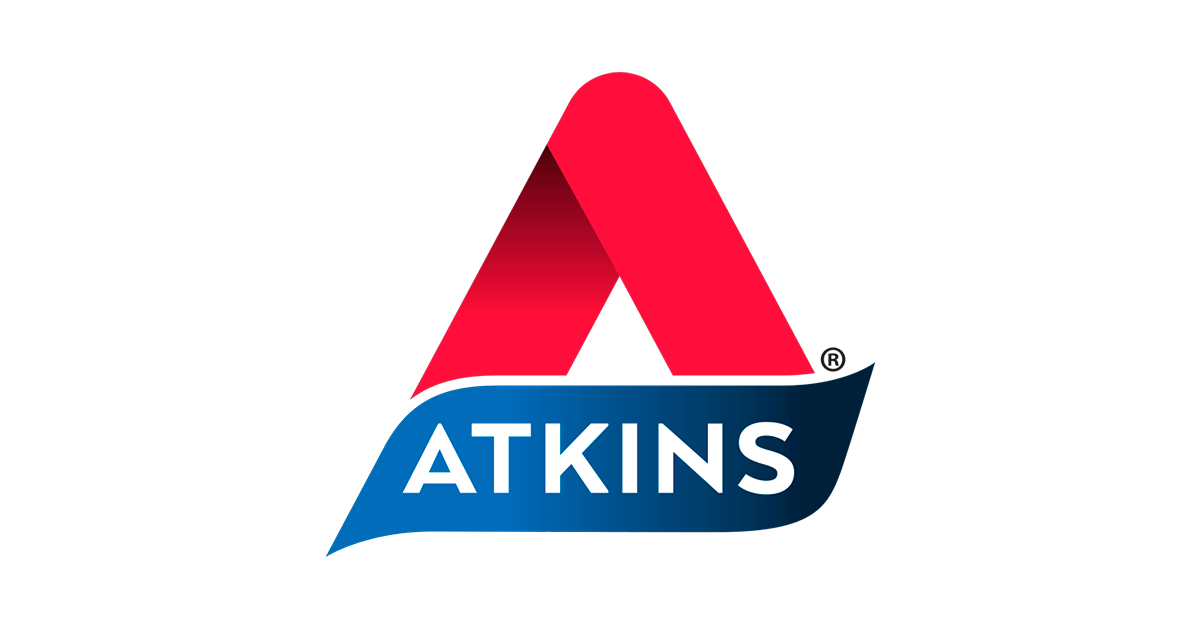 Atkins favors low-carb, high-fat eating. When Dr. Atkins created it, he was working as a cardiologist and saw patients come in and out with heart and other health issues.
He was convinced that carbohydrates (instead of fat) were to blame. He decided to create an eating plan that was centered around lots of protein and healthy fats, and very few carbohydrates.
You won't have to count calories when on the Atkins diet, but you will have to count your carbs very carefully and in a very specific way. If you've ever tried Atkins you know what this entails: you have to track your net carbs, which are the total number of carbohydrates minus the fiber content.
There are four phases of the Atkins diet — here's where it really differs from keto. You'll have to cut carbs almost completely in Phase 1. You'll be able to slowly add more to your routine as you work your way up to Phase 4.
Induction - Kickstarting your weight loss.
On-going weight loss - Enjoy your new low carb confidence.
Pre-maintenance - Find your carb balance.
Maintenance - Going low carb for life
The Atkins diet boasts several benefits, such as possible weight loss and improved blood sugar. You also won't have to worry about going hungry thanks to the high protein intake.
That said, it does call for you to cut out many fruits and vegetables (nutrient-dense foods that are good for you in moderation), and it's unclear how it can affect you long-term.
What is Keto?
Keto is short for the term ketogenic, which comes from the term ketosis, which is a metabolic state of the body.
The goal of keto is to put your body into ketosis — allowing your body to use fat for energy instead of carbs. This means that it allows you to burn any excess fat that you may want to get rid of faster than other types of diets.
Like Atkins, it is also famously low-carb and high-fat. It requires you to be very careful about your daily caloric intake: an ideal day on the keto diet means getting 70% healthy fat, 25% protein, and 5% carbs.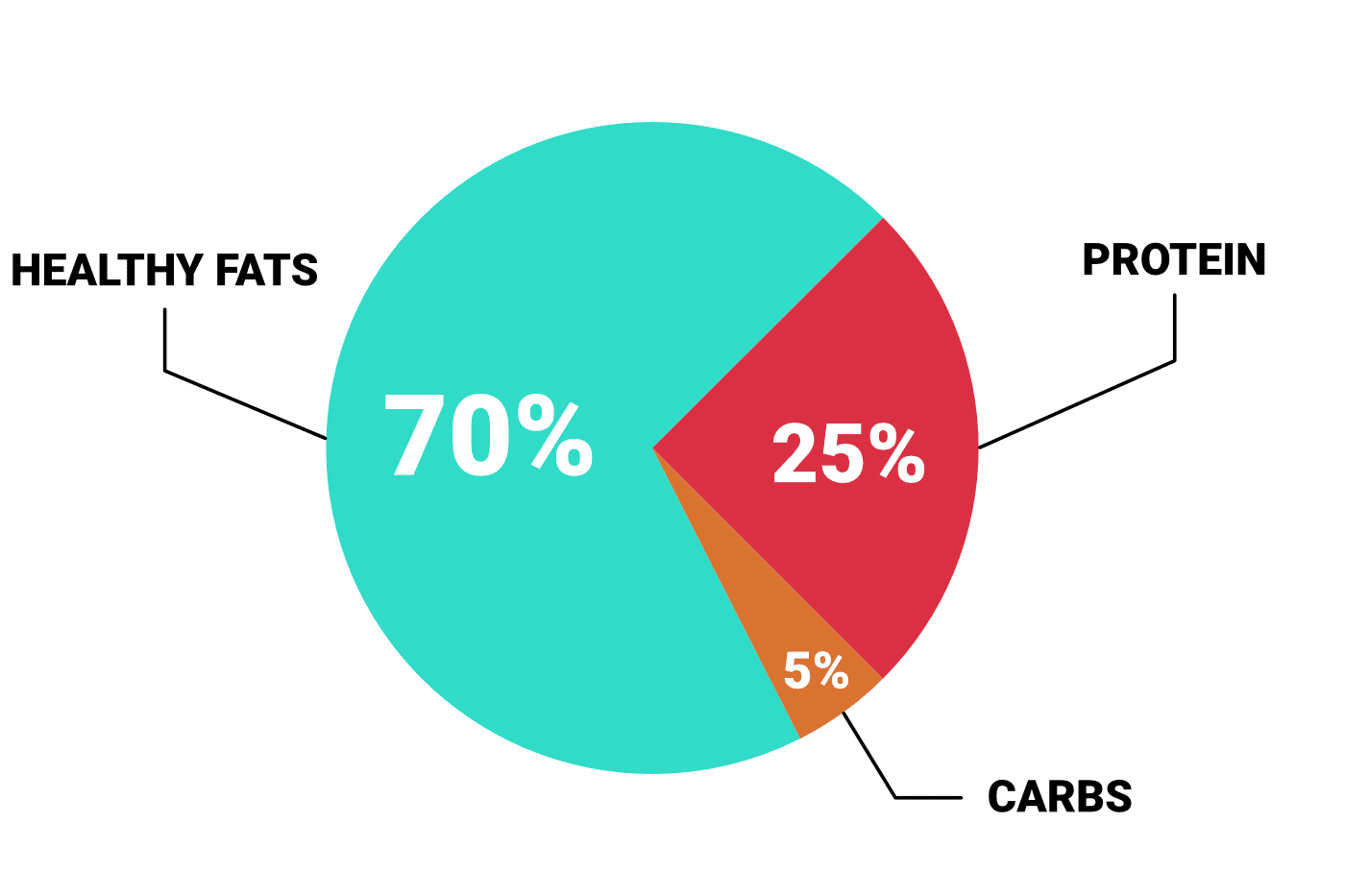 Keto diets have been shown to promote weight loss, and while you do need to keep an eye on those percentages, you technically don't have to count calories. It's filling, too, thanks to the high protein intake.
Like Atkins, those who do keto don't complain about feeling hungry and often see an improvement in blood sugar levels. Some studies show that the keto lifestyle can help with a host of other health issues, such as heart disease and Alzheimer's.
Similarities & differences between Keto and Atkins Diets
Now that you know a little bit more about what the keto and Atkins diets are all about, let's take an even closer look at their similarities and differences.
| Category | Keto Diet | Atkins Diet |
| --- | --- | --- |
| Low Carb | Always | Only in phase #1 |
| Weight Loss | Very efficient | Easier to follow & stick to |
| Fat Intake | Up to 70-75% of your calories | Higher than typical weight loss diets |
| Long Term | More difficult to follow | Easier to follow |
Similarities between Keto vs Atkins
Both keto and Atkins diets:
Are low-carb
Put your body into ketosis, which burns fat instead of carbs for energy — it is important to note that this only occurs in Phase 1 of Atkins
Encourage weight loss
Eliminate carbohydrates that are high in calories like chips and sweets
Remember: the keto diet and Atkins both have been shown to help manage blood sugar levels. Additionally, both can help you get control over your cholesterol too. There are some other studies that show that low-carb diets (like Atkins and keto) can improve your digestion.
In terms of exercise in tandem with healthy eating, keto and Atkins don't really mention it — especially compared to paleo, another low-carb diet.
Differences Between Atkins vs Keto
Now that you know what makes these two diets so alike, let's take a moment to point out their key differences:
Keto calls for 20% of your caloric intake to come from protein; Atkins says that 30% is okay
Atkins allows you to increase your carbs as you move through the phases — there are no phases in keto
You'll have more food freedom on Atkins, as the diet allows certain grains, fruits, and vegetables that keto does not
Atkins is generally considered to be less restrictive
The main goal of keto is to reach ketosis, and while this may happen in Phase 1 in Atkins, it's not considered to be a major tenant of the diet.
In fact, ketosis and ketones (produced during ketosis and can have anti-inflammatory effects) aren't ever mentioned in the Atkins diet — except when comparing the two eating plans!
Another big difference is that Atkins allows you to eat processed foods. In fact, there is a whole line of Atkins brand items, like bars and protein shakes. While these foods may be "Atkins-approved," they are very processed. Keto favors natural, whole foods.
Which low-carb diet is better?
It depends.
Every person's body and lifestyle are different, so it's hard to make a generalization about which low-carb diet is better. Both have their pros and cons — again, it also depends on why you want to change your eating habits.
Some experts say that keto promotes faster weight loss but that Atkins is more sustainable — that said, some people may find that keto is impossible, but Atkins is manageable and vice versa.
Before you make a decision on your diet, you should do your research and talk to your doctor or health professional. And most importantly, make sure that you approach whatever diet in a healthy way.
In the end, it's all about fueling yourself with nutrient-dense food so that you feel your best. You should look at weight loss as an unexpected bonus!
FAQs Keto vs. Atkins Diet
If you don't see your question answered below, don't be afraid to let us know in the comments!
Which Is Better, Atkins Or Keto?
Again, it depends on what you're looking to gain from changing your diet.
As mentioned above, keto is generally considered better for weight loss, but it isn't very sustainable, so you could risk putting all of the weight you lost (or more!) back on once you go off the diet. You will likely lose weight on Atkins as well, but it may take a bit longer.
If you're hoping to incorporate more whole foods into your diet, you may want to try keto instead, as processed foods are a big no-no.
Is Atkins a Keto Diet?
Atkins is technically a type of ketogenic diet as it is low-carb and high-protein, but remember that you'll only reach ketosis in Phase 1. When you work through the phases you'll gradually be able to up your carb intake, which isn't true with a standard keto diet.
Does Atkins put you in ketosis?
During Phase 1, yes. But as mentioned above, as you bring more carbs back into your diet, your body won't enter ketosis as easily.
Ketosis will allow you to burn fat for energy instead of carbs, which can help you lose weight quickly, if that's your goal. If that is the major reason why you want to change your eating habits, you may want to go with a fully keto diet instead.
It's something to think about when comparing the two diets!
If you like this post, check these out!
Beyond Keto vs Atkins, there are a ton of posts you can read to help you decide the best diet and lifestyle for you. Check out one of these posts to help you:
Follow us on FACEBOOK, PINTEREST, and INSTAGRAM for even more tasty keto-friendly recipes!