Fresh summer berries are one of nature's best low carb treats. Here's a collection of low carb raspberry recipes to try with fresh or frozen berries.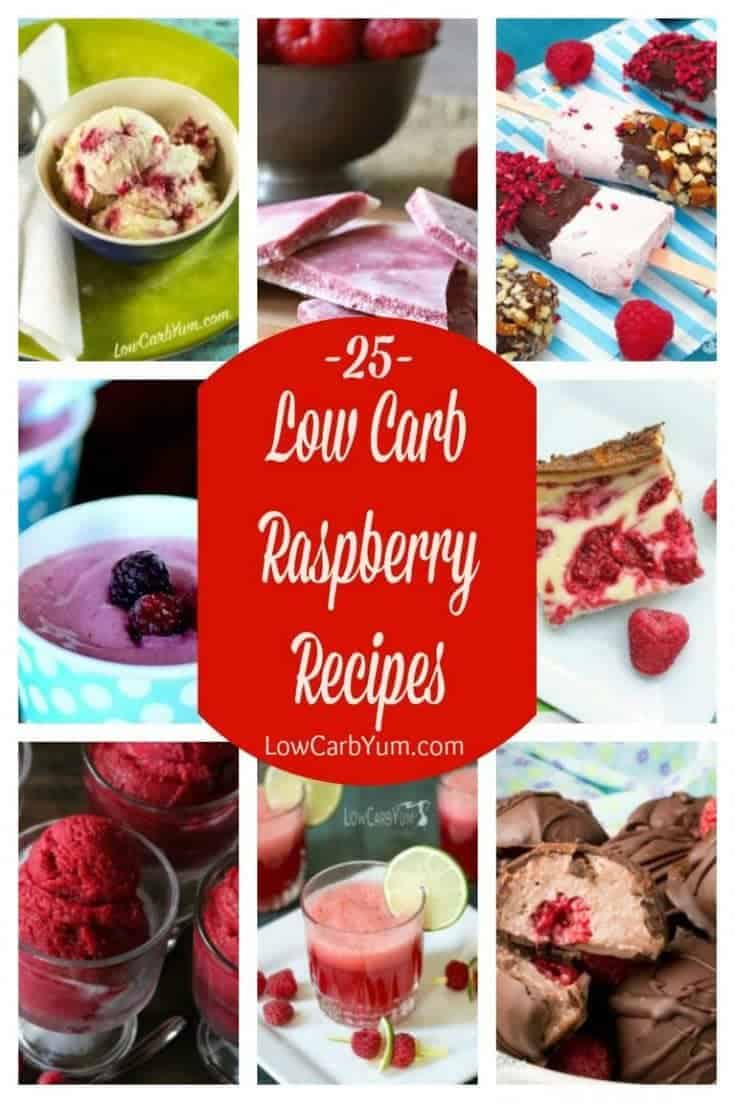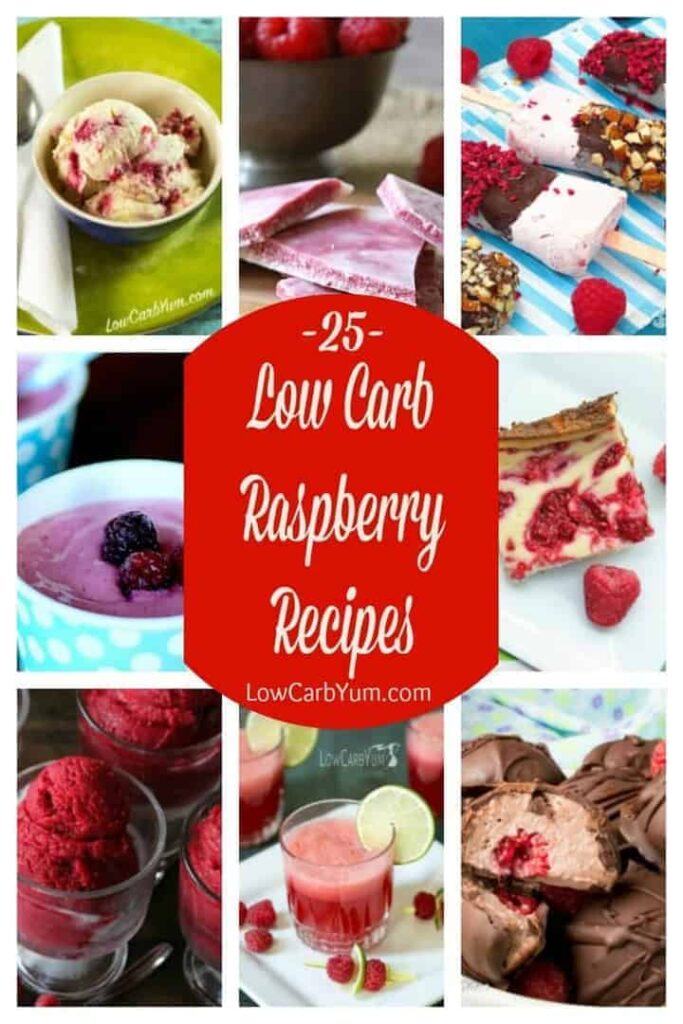 This post may contain affiliate links. See Disclosure

Get Recipes Delivered Weekly
Join the Low Carb Yum email list and you'll receive a free meal plan with 20 keto recipes. Plus, you can opt-in for special offers only for subscribers!
One of the things I love about summer is the fresh berries that come in. We have tons of wild raspberries that grow along the woods in our yard. My daughter loves them. We even cleared some areas to give more access to them.
Although the wild raspberry briars can be a nuisance, we love the fruit so we let them grow. I even tried planting more one year, but I put them in the wrong spot and they got too much sun. I'm not much of a gardener because I don't have a lot of time for plants.
There are so many delicious low carb raspberry recipes. It's tough to decide which one to make when the berries come in. My youngest daughter loves to make avocado smoothies with them. And, she enjoys making them into frozen yogurt pops.
To get ready for the summer berry season, I've put together a collection of over 20 yummy low carb raspberries recipes. A few of the recipes are my own, the rest are from my favorite low carb bloggers.
Low Carb Raspberry Recipes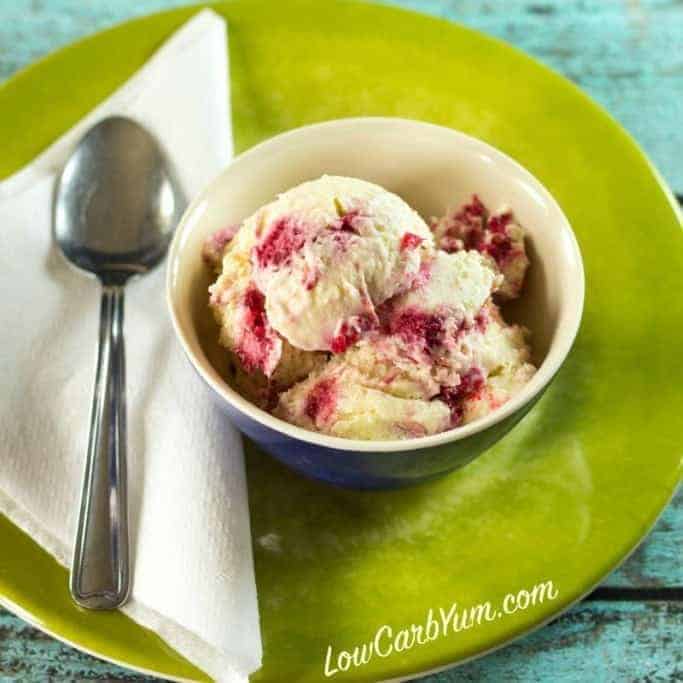 Raspberry Cheesecake Ice Cream at Low Carb Yum
Raspberry Sorbet at Joy Filled Eats
Raspberry Cheesecake with Pecan Crust at Kalyn's Kitchen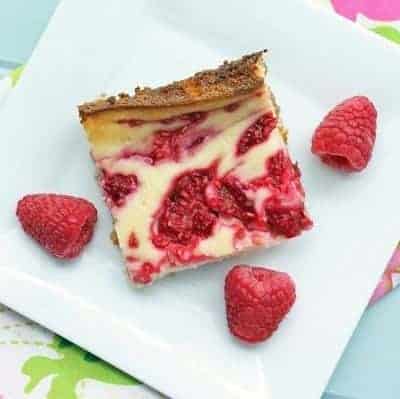 Raspberry Cheesecake Bars at I Breathe I'm Hungry
Raspberry Avocado Smoothie at Low Carb Yum
Instant Raspberry Ice Cream at Low Carb So Simple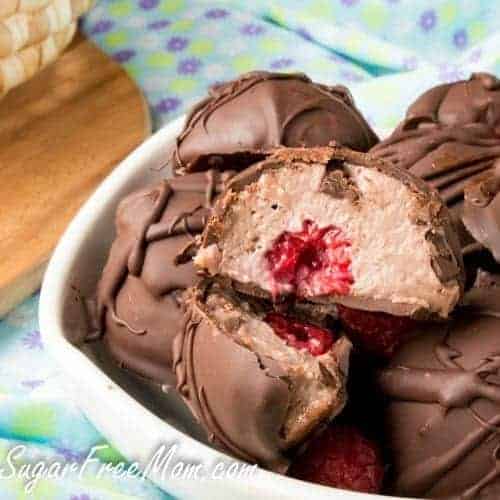 Dairy Free Raspberry Truffles at Sugar Free Mom
Sugar Free Raspberry Mousse at Low Carb Yum
Raspberry Cream Cheese at All Day I Dream About Food
Sparkling Raspberry Limeade Mocktail at Low Carb Yum
Raspberry and Chocolate Cheesecake Smoothie at Keto Diet App
Raspberry Chocolate Sundae at Ditch The Carbs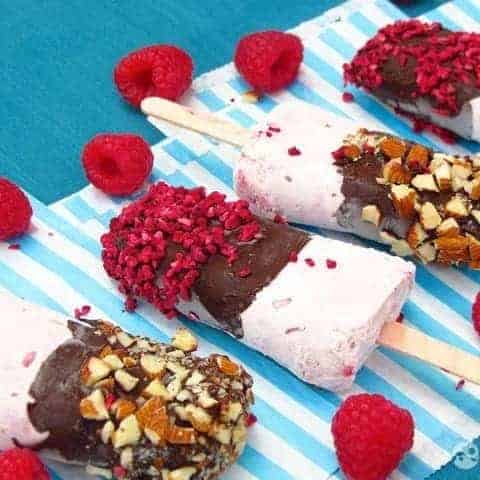 Raspberry Mascarpone Popsicles at Keto Diet App
Chia Raspberry Jam at Low Carb Yum
Flourless Berry Sponge Cake at Ditch The Carbs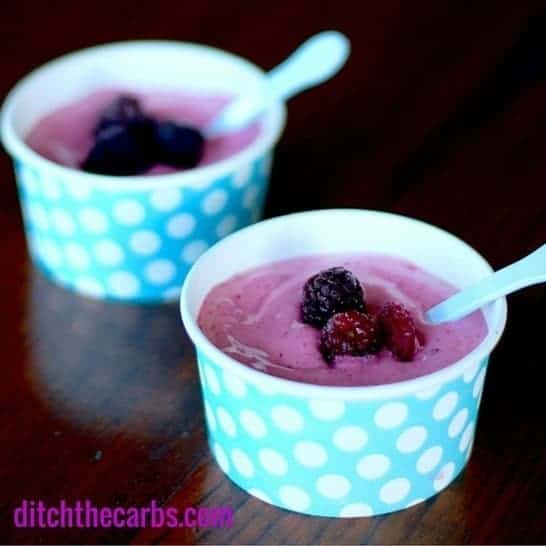 3 Ingredient Instant Ice Cream at Ditch The Carbs
Raspberry Sorbet at I Breathe I'm Hungry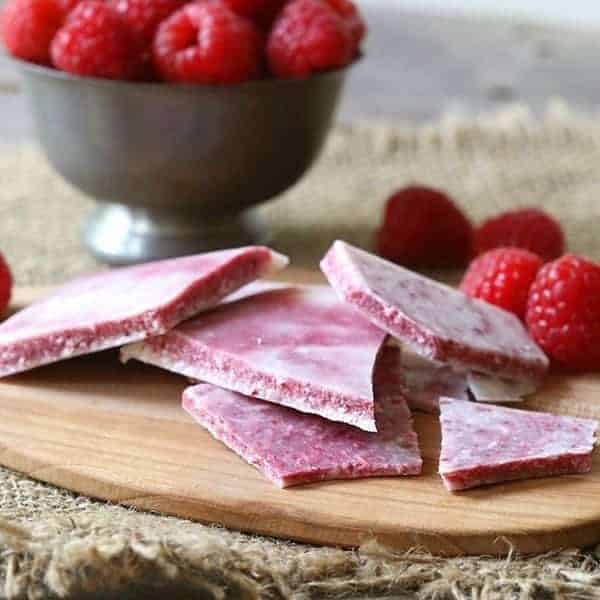 Raspberry Coconut Bark at All Day I Dream About Food
Raspberry Cantaloupe Lassi at Low Carb So Simple
Fat Burning Raspberry Vinaigrette at Keto Diet App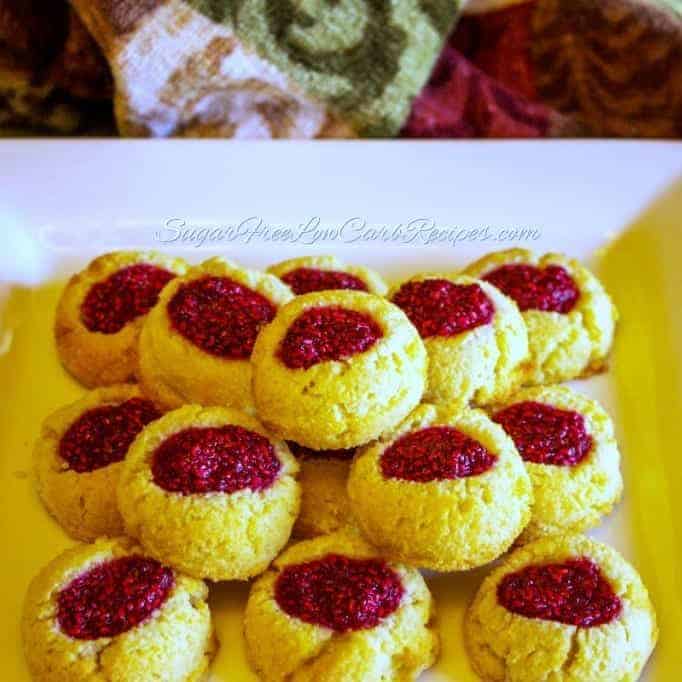 Raspberry Thumbprint Cookies at Low Carb Yum
Raspberry Linzer Cookie Bars at I Breathe I'm Hungry
Slow Cooker Raspberry Coconut Cake at All Day I Dream About Food
No Bake Raspberry Cheesecake Mousse at Sugar Free Mom