This low carb raspberry mousse recipe is a modification of the chocolate mousse recipe. The berries add a few more carbs, but it is well worth it. I also chose to keep the seeds from the berries rather than strain them out.
It would be a smoother mousse without them, but they don't really bother me. The taste reminds me of a raspberry sherbet. It's a very quick and easy low carb dessert to make.
This sugar free mousse would also work well in a low carb pie crust.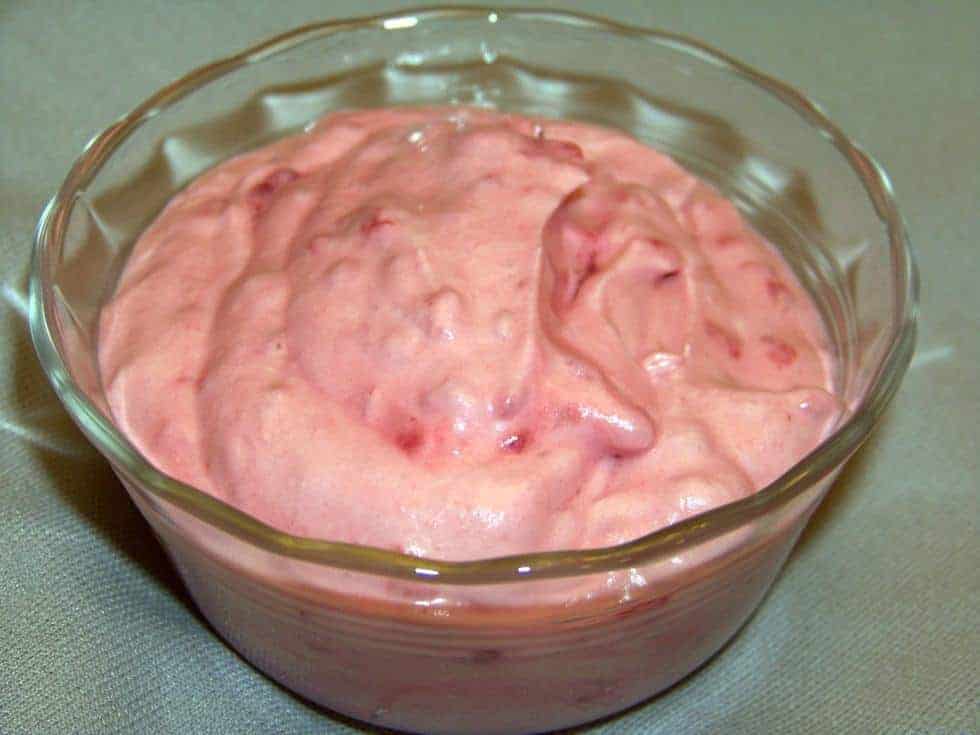 Low Carb Raspberry Mousse
Author:
Lisa | Low Carb Yum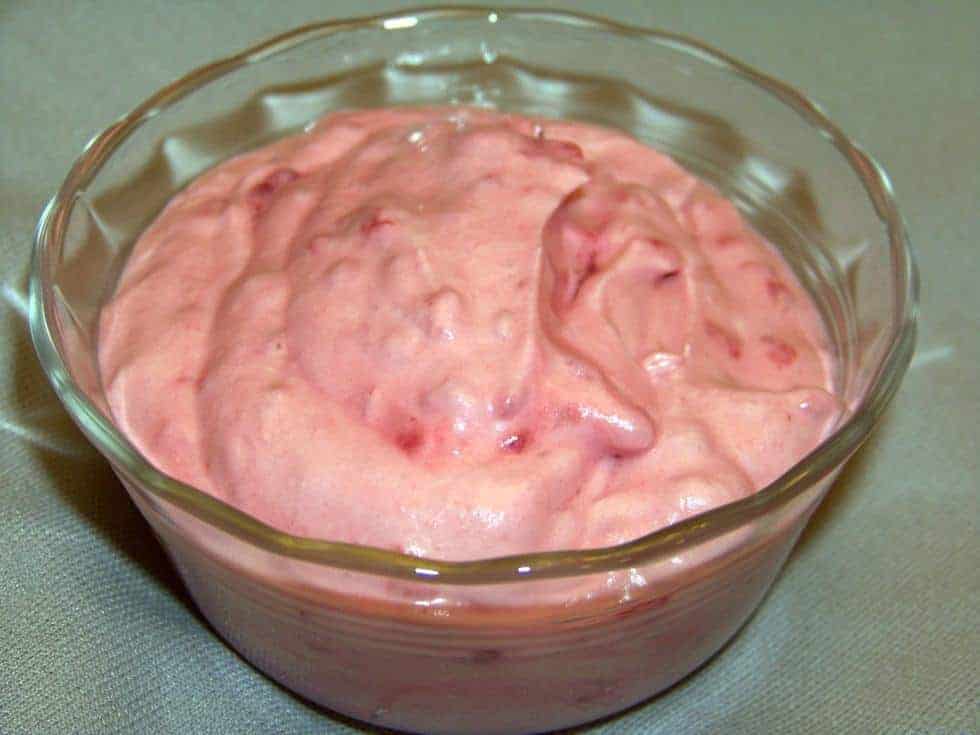 A light and fluffy low carb raspberry mousse recipe sweetened with a blend of stevia and erythritol. Makes a great pie filling.
Ingredients
1 envelope gelatin
5 Tablespoons water, 2 cold, 3 boiling
2 cups fresh or frozen raspberries
1/3 cup granular erythritol
1/8 teaspoon stevia
1 ½ cups heavy cream
1 teaspoon vanilla extract
Instructions
In small cup, sprinkle gelatin over 2 Tablespoons cold water; let stand a minute or so to soften. Add 3 Tablespoons boiling water; stir until gelatin is completely dissoved and mixture is clear. Cool slightly.
Cook raspberries, erythritol, and stevia over medium low heat until sweetners are dissolved. Cool, then remove seeds by pressing mixture through a fine metal strainer basket with a spoon. Stir in gelatin and set aside.
Whip cream with vanilla extract until soft peaks form. Gently fold in raspberry mixture. Spoon into 6 dessert cups. Serve with chocolate sauce over top, if desired.
Notes
Makes 6 servings

Carbs per serving: 6 g
FREE eBook!
​LOW CARB TIPS and TRICKS
Subscribe now to receive your free copy of Low Carb Tips and Tricks which includes 20 easy to prepare recipes. Plus, get access to the weekly newsletter and special offers only for subscribers!
Related Posts