This post may be sponsored or contain affiliate links, but all opinions are my own. I may earn money if purchases are made through links (at no additional cost to you) which helps support this site and keep the content free.
Chia seeds are a healthy addition to any diet. This chia raspberry jam recipe uses the seeds to thicken this fruit spread. Enjoy spread on low carb bread.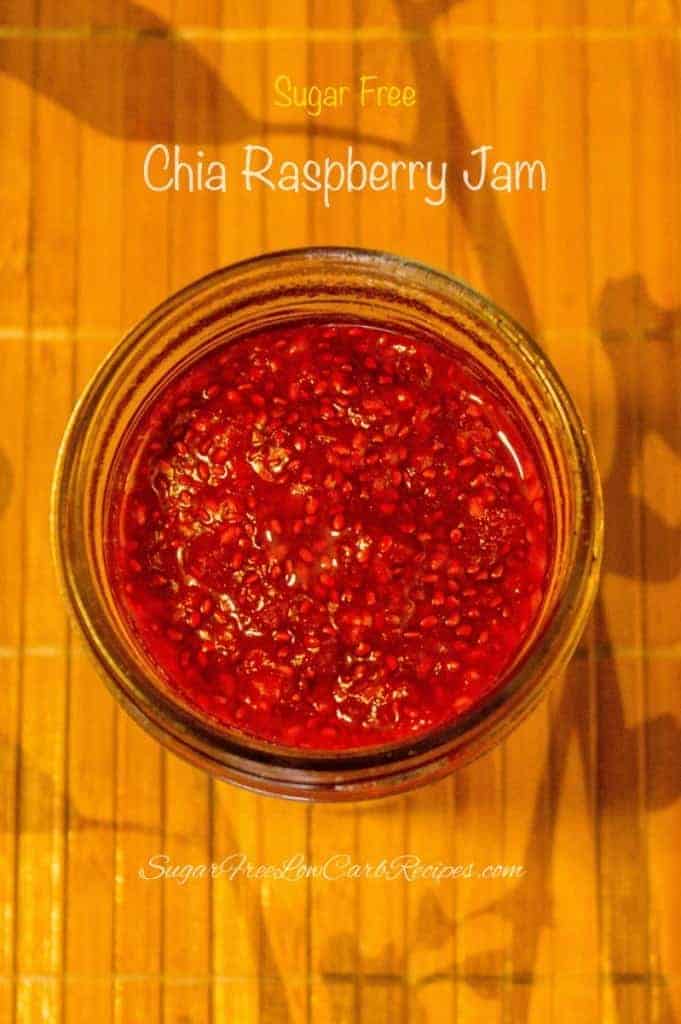 The idea of making a fruit jam with chia seeds has been around for a while. This recipe for chia raspberry jam is pretty standard. It cooks up the fruit, adds some chia seeds, and then simmers until thickened. It typically takes about 15 minutes for chia seeds to thicken a liquid and the mix will thicken even more in the refrigerator.
Although this raspberry chia jam is great spread on low carb bread, I made this batch to use in a holiday cookie recipe which I will post soon. The red raspberries added a nice festive color to the cookies. I suppose strawberries would have had the same effect. This standard chia jam recipe could be made with any low carb berries.
Chia seeds come in two different colors, black and white, and there really isn't any difference in nutrition between the two. I used white chia seeds in this raspberry jam, but the black chia seeds could also have been used.
FREE eBook!
​LOW CARB TIPS and TRICKS
Subscribe now to receive your free copy of Low Carb Tips and Tricks which includes 20 easy to prepare recipes. Plus, get access to the weekly newsletter and special offers only for subscribers!
Generally speaking, the white seeds tend to cost a little more than the black seeds. I prefer using the white seeds in things of lighter color like vanilla chia pudding so the seeds don't stand out so much.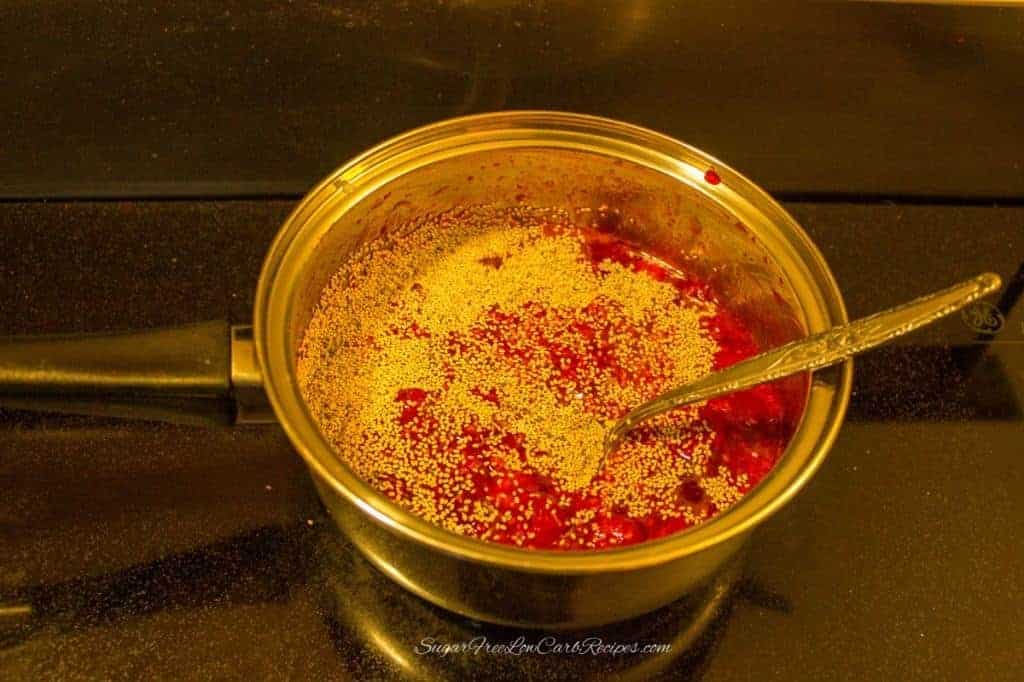 Chia seeds are a well known source of omega 3 fatty acids and are a good source of fiber, protein, and calcium. These amazing seeds are also packed with antioxidants.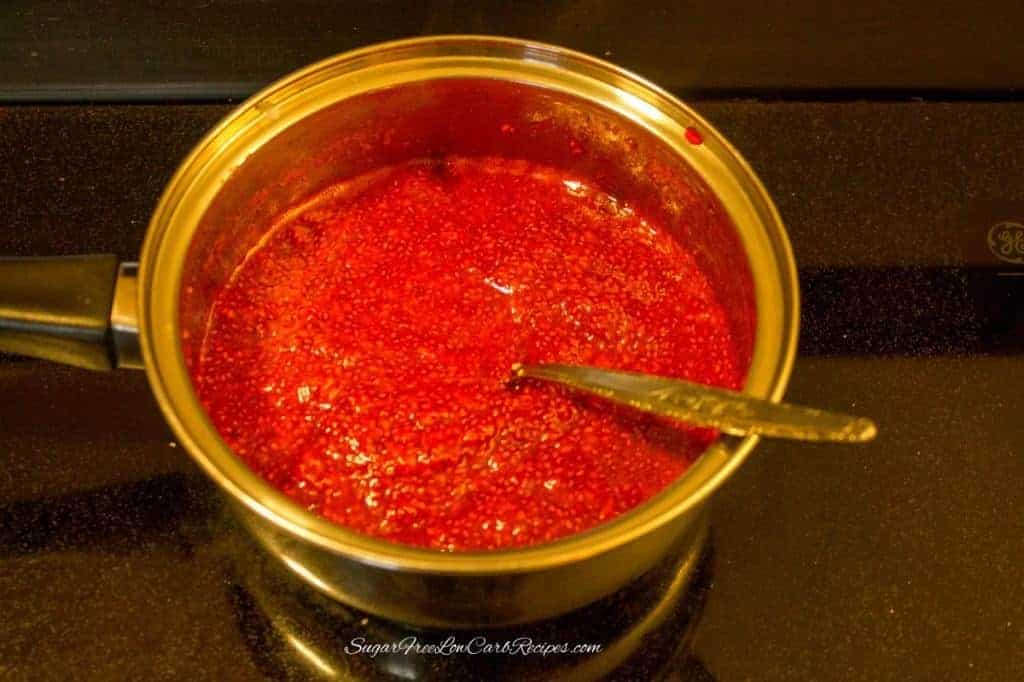 The best thing about chia seeds is that almost all the carbs are from fiber. An ounce of chia seeds has about 12 grams of carbohydrates, but 11 of those grams are fiber which doesn't raise blood sugar.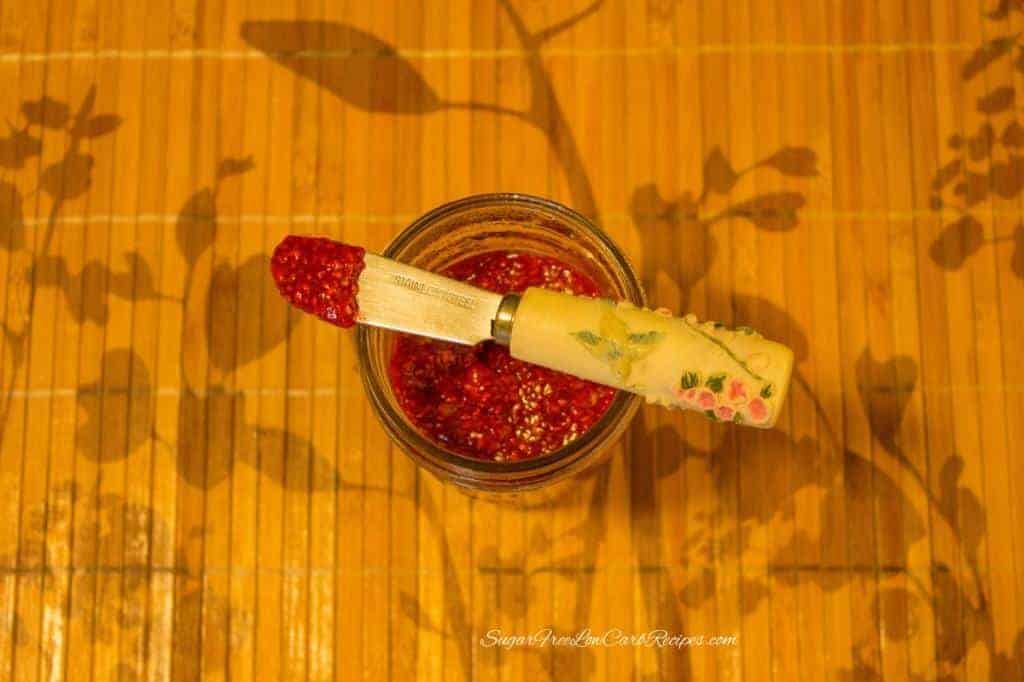 This chia jam can be kept in the refrigerator for a month. For longer storage, the jam can be placed in the freezer and kept for a year.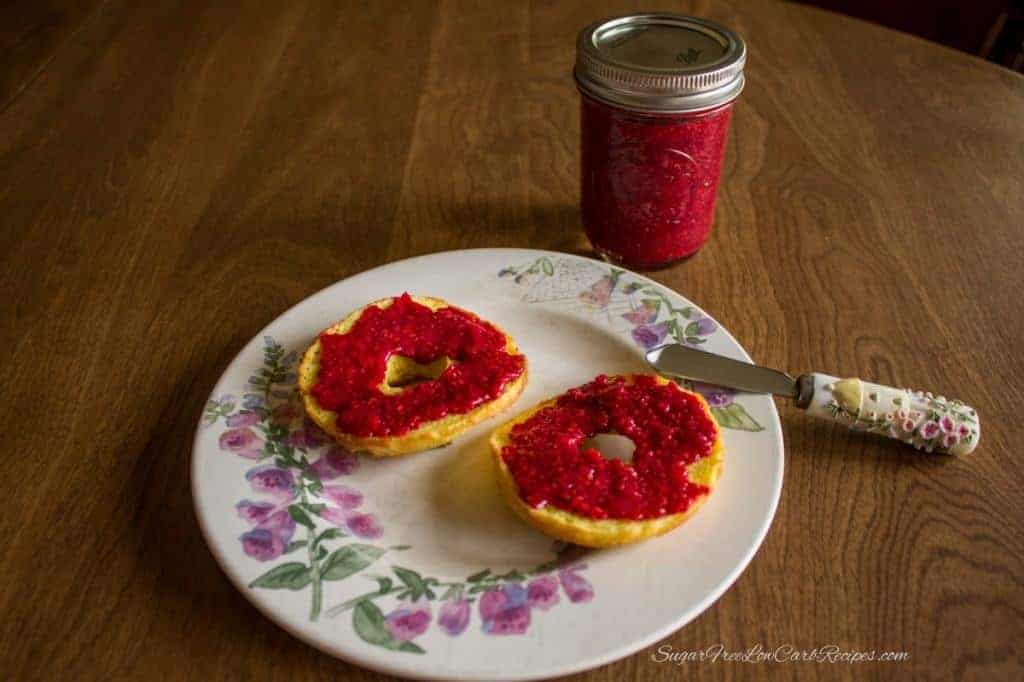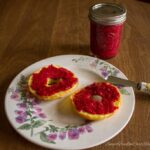 Chia Raspberry Jam
Chia seeds are a healthy addition to any diet. This chia raspberry jam recipe uses the seeds to thicken this fruit spread. Enjoy spread on low carb bread.
Ingredients
1 1/2

cups

raspberries

fresh or frozen

2

tablespoons

Pyure All Purpose

or 1/4 cup Swerve

1

tablespoon

water

1

tablespoon

chia seeds

1/2

teaspoon

vanilla extract
Instructions
Add frozen raspberries, sweetener, and water into small saucepan.

Bring raspberry mixture to a boil then reduce heat to simmer.

Stir in chia seeds and simmer for about 15 minutes or until thickened.

Remove from heat and add vanilla.

Allow to cool. Store in covered container in refrigerator.
Recipe Notes
Makes about 28 tablespoons

Per tablespoon: 5.6 calories, 0.2g fat, 0.2 mg sodium 1.9g carbs, 0.6g fiber, 0.9g erythritol, 1.3g net carbs, 0.2g protein
Nutrition Facts
Chia Raspberry Jam
Amount Per Serving (1 tablespoon)
Calories 5.6
Calories from Fat 2
% Daily Value*
Total Fat 0.2g 0%
Sodium 0.2mg 0%
Total Carbohydrates 1.9g 1%
Protein 0.2g 0%
* Percent Daily Values are based on a 2000 calorie diet.
Related Posts