This post may be sponsored or contain affiliate links. We may earn money from purchases made through links mentioned in this post, but all opinions are our own. We are a participant in the Amazon Services LLC Associates Program, an affiliate advertising program designed to provide a means for us to earn fees by linking to Amazon.com and affiliates sites.
This cinnamon bun Quest bar recipe is an easy way to make your own delicious protein bars at home. It takes a few ingredients and less than ten minutes.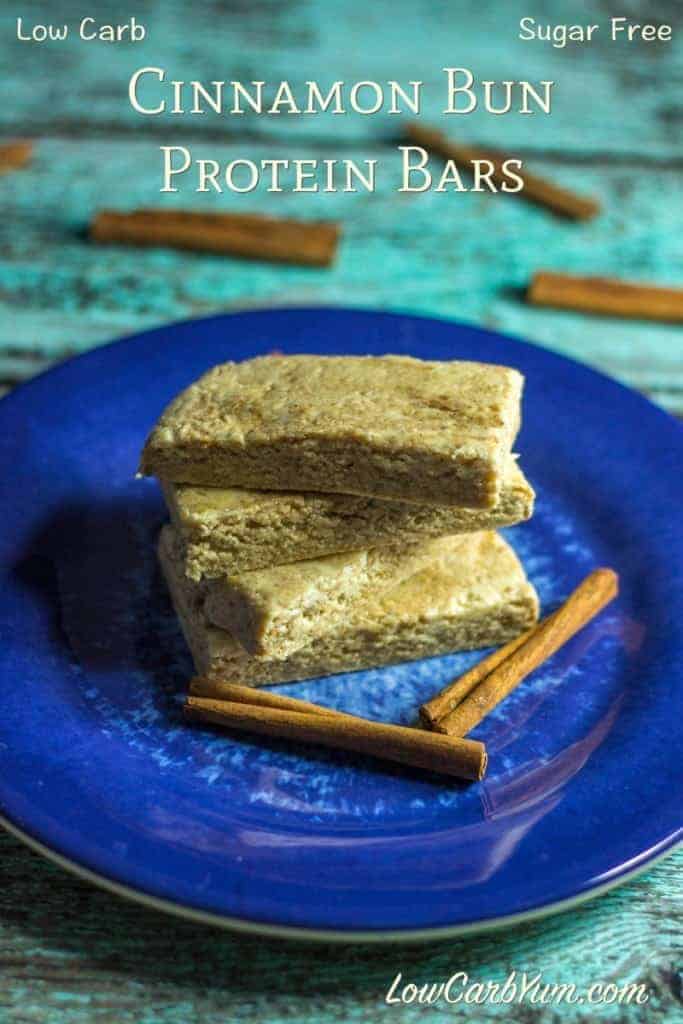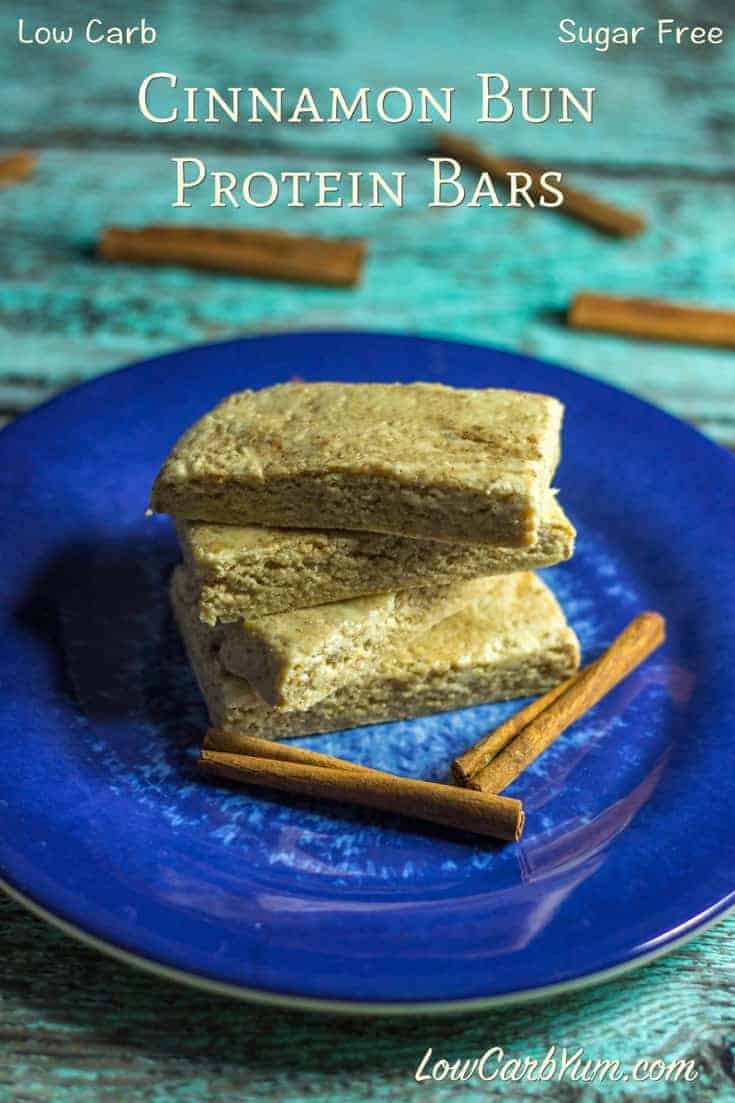 I can't believe how easy it is to make your own low carb protein bars with VitaFiber syrup. This cinnamon bun Quest bar recipe took ten minutes or less. It's really hard to find low carb snack bars that aren't full of junk so I'm glad I can finally whip these up quickly and easily at home.
Since purchasing my supply of VitaFiber from Canada, I have learned that there is a US based company that sells this low carb sweetener. If you don't want to pay the hefty price to ship from Canada and are a US consumer, you can buy Sweet-it Vitafiber at mysweetit.com. I'm not an affiliate with either of these companies. I'm just referring the product to others because I personally use it myself and really like it.
UPDATE: VitaFiber is now available at Amazon.com.
Some of the recipes I have developed which use VitaFiber IMO are Vanilla Bean Ice Cream, Homemade Tootsie Rolls, Homemade Chocolate, and Coconut Cashew Quest Bars. This cinnamon bun flavored protein bar is my second Quest bar recipe. I've still got more than half left in the 5kg bottle of VitaFiber syrup that I bought so I'll be developing more low carb recipes using this product. I find that the syrup is a great replacement for corn syrup so I'm thinking there is a delicious sugar free pecan pie coming in the future.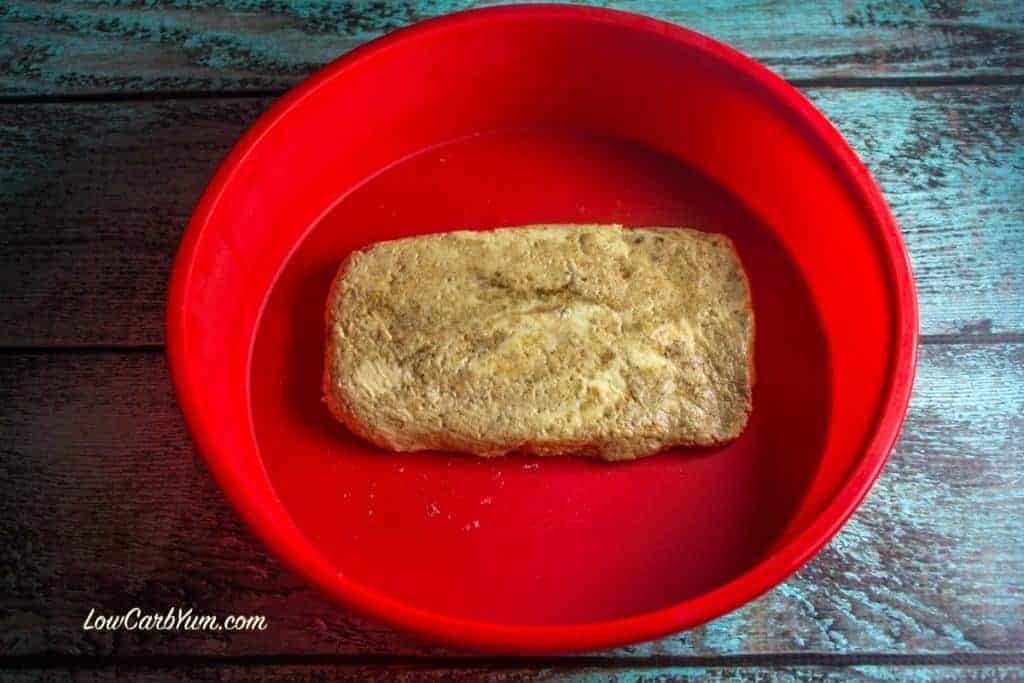 I find that forming the mixture into one large rectangle and placing it on a non-stick surface like silicone works best. If the dough is too sticky, you can wear plastic food handling gloves or pat with a piece of plastic wrap. Sometimes it seems like there isn't enough moisture to bring the mix together, so I add a little bit of water.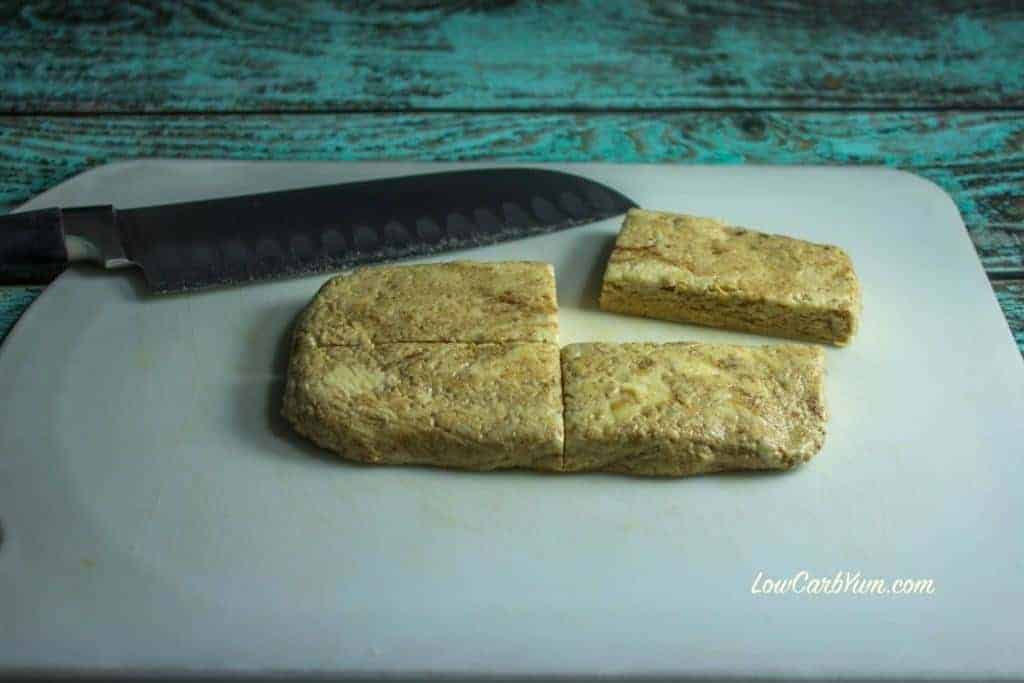 Once the bar hardens after being in the refrigerator, I cut the large rectangle into four equal bars. Then, I wrap each one up in either wax paper or plastic wrap. These make great portable snacks. There isn't much fat in these bars so I usually pair them up with a high fat snack like nuts so it's more filling.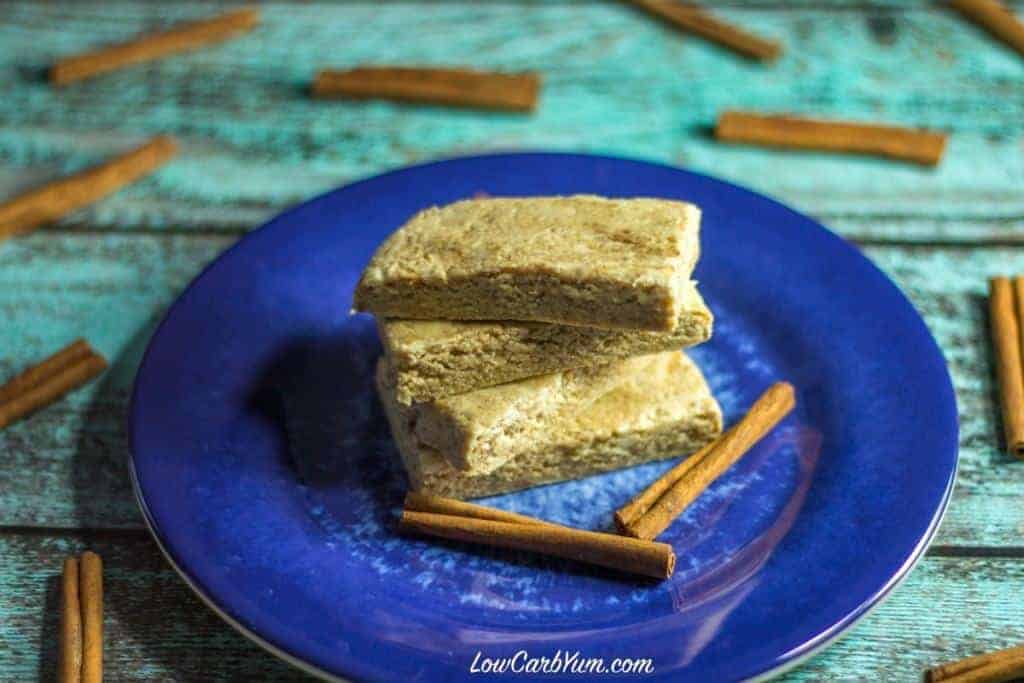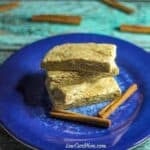 Cinnamon Bun Quest Bar Recipe
This cinnamon bun Quest bar recipe is an easy way to make your own delicious protein bars at home. It takes a few ingredients and less than ten minutes.
Instructions
Heat VitaFiber syrup just until bubbles begin to form (about 30-40 seconds in microwave).

Mix in remaining ingredients. If too dry, add 1-3 teaspoons of water.

Form mixture into a rectangular shape on non-stick surface.

Cool in refrigerator about 1-2 hours.

Cut into four equal size bars and individually wrap.
Recipe Notes
Makes 4 bars

Nutrition per bar: 142 calories, 2g fat, 40mg sodium, 26.2g carbs, 21.1g fiber, 5.1g net carbs, 18g protein
Nutrition Facts
Cinnamon Bun Quest Bar Recipe
Amount Per Serving (1 g)
Calories 142
Calories from Fat 18
% Daily Value*
Total Fat 2g 3%
Sodium 40mg 2%
Total Carbohydrates 26.2g 9%
Protein 18g 36%
* Percent Daily Values are based on a 2000 calorie diet.
Related Posts