Eggs are a staple in the low carb diet. I made this zucchini squash frittata with parmesan cheese, but I think it would be better with cheddar.
This is nice to make ahead and slice for an easy breakfast before work. We've been eating a lot of summer squash as we have a really good crop this year in the garden.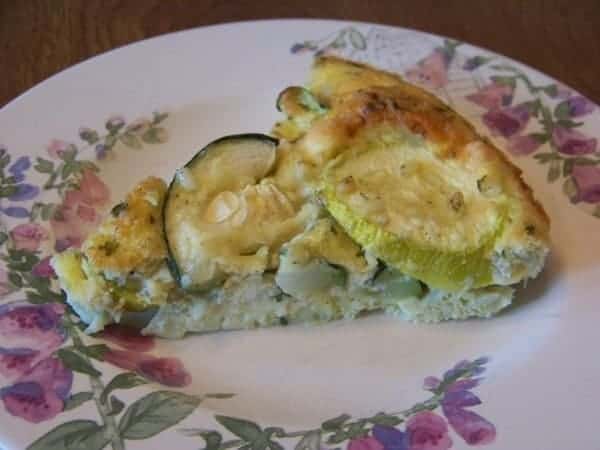 Easy Zucchini Squash Frittata
Author:
Lisa | Low Carb Yum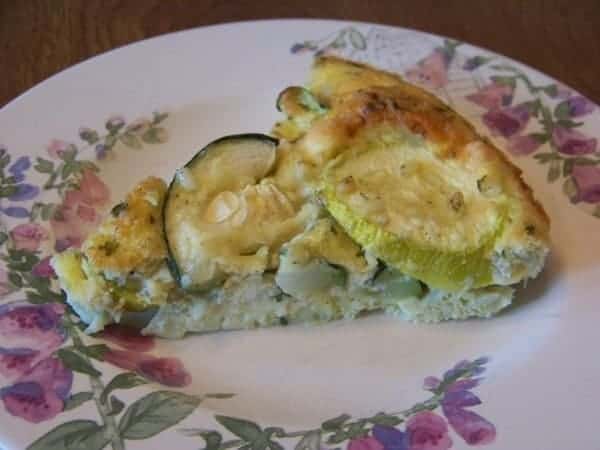 This low carb zucchini squash frittata is easy to prepare with eggs, zucchini, and yellow squash. A little cheese sprinkled makes it hard to resist.
Ingredients
3 cups zucchini, sliced and steamed
2 cups yellow squash, sliced and steamed
½ cup onion, minced
2 Tablespoons oil
10 eggs
½ cup grated parmesan (or cheddar) cheese
1 teaspoon salt
¼ teaspoon ground pepper
1 teaspoon oregano
Instructions
Preheat oven to 400 degrees.
Sauté onions in oil until golden brown.
Spray or lightly oil 10 inch round casserole.
Drain any liquid from steamed vegetables then place in prepared casserole dish.
In a large bowl, beat eggs with grated Parmesan cheese, coarse salt, pepper, and parsley.
Pour egg mixture over vegetables.
Bake until top is golden and eggs are set, about 25 to 30 minutes.
Cool slightly before serving.
Notes
Servings: 8

Carbs per serving: 3 g
Related Posts