As you decide whether or not keto is for you, you may have asked yourself: is a keto diet also gluten free? This article will answer any questions you may have in terms of keto and gluten free diets, plus where they overlap!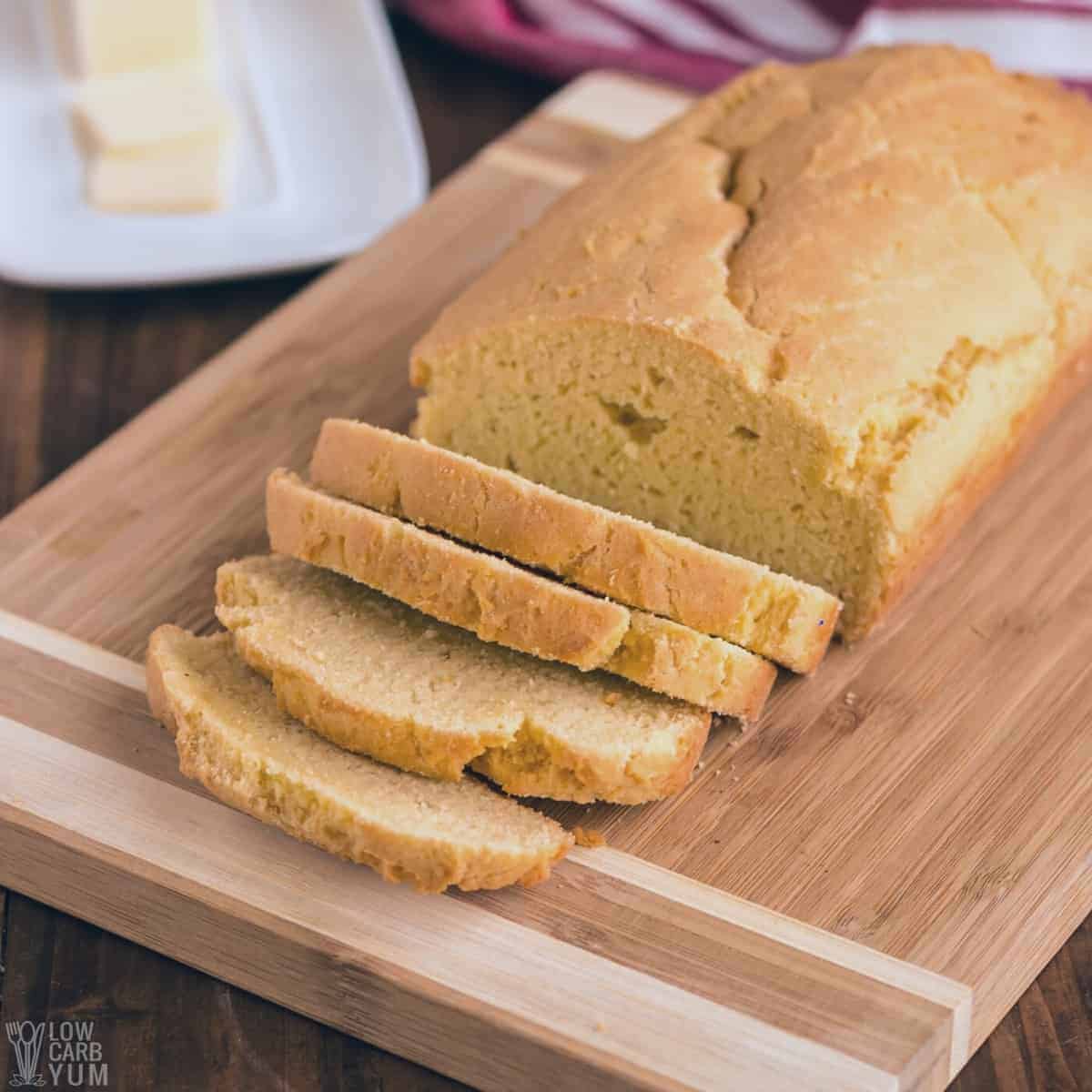 If you're new to the keto diet scene, you probably have a lot of questions. Even if you dabbled a bit in keto, you may still be unclear about how it fits into a gluten free diet. While gluten free foods can be low carb (one of the pillars of keto), not all keto-friendly foods are gluten free diet friendly.
Whether you are required to eat gluten free or simply like to avoid it, and want to start eating keto, it's important to understand how the two diets relate to one another. Before you change your diet in any way, you should always do your research. No one wants to go hungry, have an allergic reaction, or end up eating something that will make you feel sick.
The main points to remember are these: low carb diets like keto are often naturally low in gluten. In some instances, keto-friendly foods may be completely free of gluten, as this protein is found in a lot of carb-heavy foods.
Gluten Free vs. Keto: The Key Differences
Gluten is a mixture of proteins that is found in wheat, barley, and rye. Those who have been diagnosed with Celiac or Crohn's disease are unable to eat gluten as it causes an immune reaction. There are others who have a sensitivity to gluten, which can cause discomfort. There are also a host of other reasons why folks avoid gluten.
Going gluten free can give your intestines a welcome break as foods with gluten are typically hard to digest. If you find that you get a stomach ache when you eat foods like pasta, bread, or cakes, you may want to try avoiding gluten.
The keto diet, short for ketogenic, is low in carbs and high in fat. When you replace carbohydrates with fats, your body goes into a state of ketosis. It's a natural metabolic state that can promote weight loss. During ketosis, your body produces ketone bodies out of fats and uses them for energy rather than carbohydrates. In that way, your body burns fat a lot quicker and easier.
When you follow any of the many types of keto diets, you can lower your insulin and blood sugar levels. If you have been diagnosed with diabetes, going keto can help you manage it. If you're concerned with your heart health, you can also benefit from keto as it is known to maintain healthy cholesterol levels and blood pressure.
Low Carb vs. Gluten Free vs. Keto
There also tends to be a lot of confusion around the differences between keto and low carb, plus how that all relates to eating gluten free. So many types of diets, so much to learn! Let's start with low carb vs. keto.
Both diets involve restricting your intake of carbohydrates. Carbohydrates, also called carbs, are a macronutrient made from sugar molecules. They are present in a wide variety of foods: grains, fruits, vegetables, and dairy products. While carbs are fine in moderation, many modern diets are very carb-heavy. If you are interested in losing weight, cutting out carbs can be helpful.
As mentioned, keto requires you to eat very few carbs and a lot of fats. Low carb also calls for carb restriction, but you don't necessarily need to up your fat intake.
Now, let's take a closer look at the differences between a low carb diet (keto technically fits into this category!) and a gluten free diet.
What Is A Low Carb Diet?
Again, a low carb diet involves cutting down on, or completely removing, carbohydrates from your diet. It may promote weight loss, it can typically be maintained long-term, and it can help encourage healthy eating.
Here's where the specifics become important: all keto diets are low carb, but not all low carb diets are keto-friendly. This is mostly due to fat intake. Keto is also a lot more granular: if you follow it correctly, you should get 70% of your daily calories from fat, 25% from protein, and just 5% from carbs.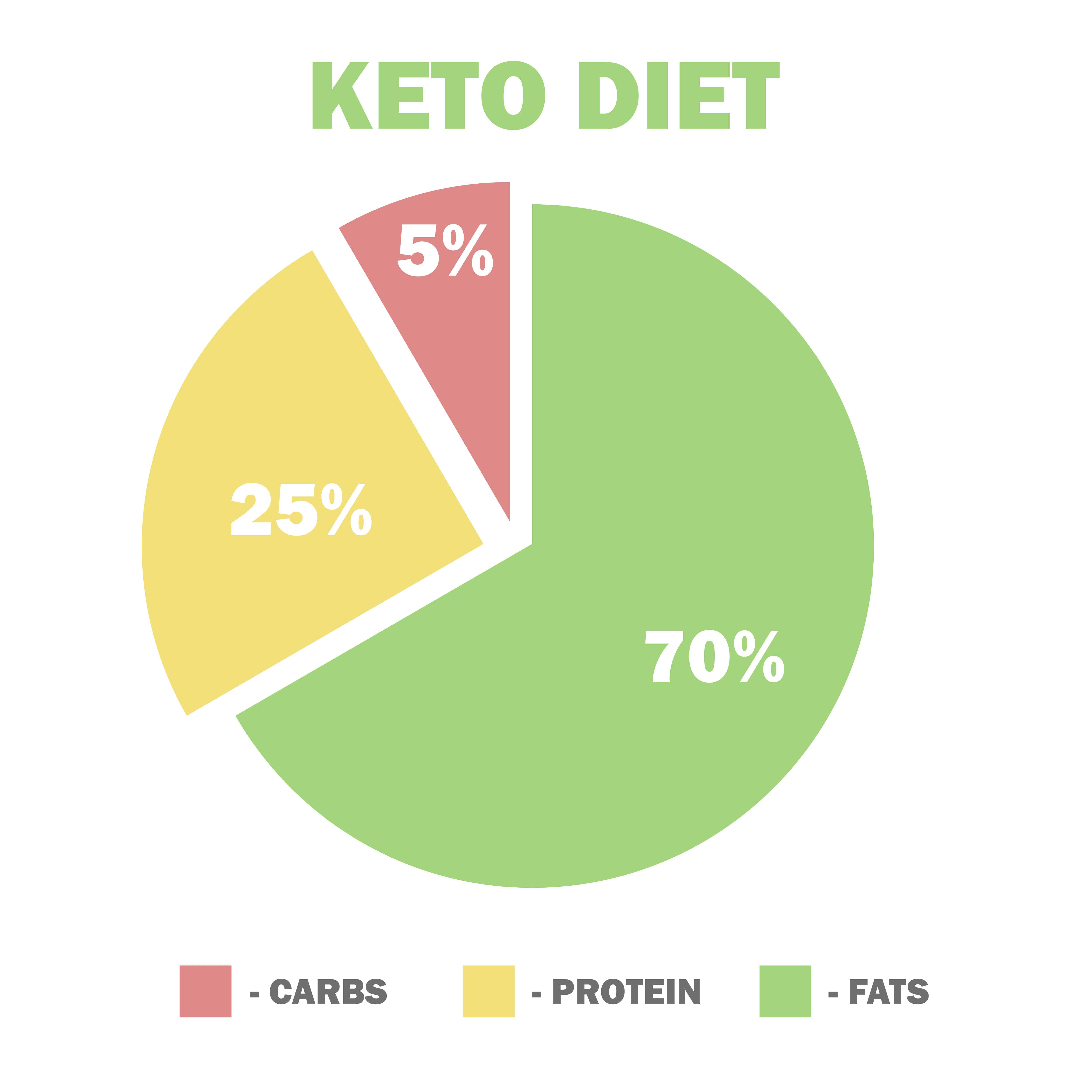 Low carb diets are more relaxed and are more focused on replacing carbs with vegetables and other nutrient dense foods. You also aren't required to reduce the amount of fruit that you eat if you don't want to. Some fruits and vegetables do contain carbohydrates, but unlike with keto, you don't have to limit your intake.
What Is A Gluten Free Diet?
A gluten free diet cuts out food products that contain gluten. Remember: gluten is present in wheat, barley, and rye. It helps food keep its shape, acting as a "glue." In fact, that's how it got its name!
It's most commonly found in bread, pasta, and cereals, but it is also in foods that you may not expect. Certain soups, beers, salad dressings, and baked goods also contain gluten. However, you don't need to cut bread from your diet completely if going gluten free!
As mentioned, if you have been diagnosed with certain types of ​​immunodeficiencies, you could experience abdominal pain, vomiting, or bowel issues if you eat gluten. In that case, you should always avoid it.
If eating gluten makes you feel bloated or heavy, you may want to stay away from it as well. It won't cause you as much pain as those diagnosed with Celiac's or Crohn's disease. But if it makes you feel uncomfortable, you should consider cutting it out of your diet too.
Steps To Ease Into A Keto Or Gluten Free Diet
Radically changing your diet overnight is rarely a good idea. Those with true intolerances will feel a lot better when cutting out gluten. But if you are choosing to do so for another reason, you should try to ease into it instead of cutting out gluten or carbs completely.
You can use the steps below to cut out gluten or ease into a keto diet.
Step 1: Consider your goals - Why do you want to change your diet? It is because certain foods have started to bother you, or are you hoping to lose weight? Establish your why and your goals before you get started.
Step 2: Do your research - If you plan on drastically changing your diet, you may want to talk to your doctor or health care specialist before you do. You should also read articles like this one so that you know what these diets involve and what you can and can't eat.
Step 3: Be prepared to plan ahead - Make a shopping list before you go to the grocery store based on the meals you want to eat for the week. If you expect to eat at a restaurant, look up their menu beforehand to make sure they have items that fit into your new regime!
FAQs on Gluten Free vs. Keto
If you don't see your question answered below, don't be afraid to let us know in the comments!
Is Keto Bread Gluten Free?
Be sure to look carefully at the packaging of any commercially available keto bread to determine whether or not it's gluten free. Keep an eye out for ingredients like wheat or grains. Lots of keto breads will conveniently mention if they contain gluten to make things easier. We here at Low Carb Yum have a number of gluten-free bread recipes.
Is Gluten Free Pizza Keto Friendly?
Most gluten free pizzas contain a lot of carbohydrates, so they aren't generally considered to be gluten free. That said, if you find a gluten free pizza with a cauliflower crust, you can rest assured that it is keto friendly!
Is Gluten Free Bread Keto?
Because bread is packed with carbohydrates — even gluten free varieties — most gluten free bread doesn't fit into the keto diet. If you're more focused on keto than eating gluten free, opt for keto bread instead and vice versa. Like keto bread, take a close look at the packaging.
Is Gluten Free Pasta Keto?
Gluten free pasta is typically made from corn, quinoa, or brown rice, all of which don't contain any gluten. None of those products are keto-friendly, so no, gluten free pasta usually isn't keto. Look for pasta made from vegetables like spinach, which is gluten free and keto, if you want to avoid both gluten and carbs.
Is Gluten Free Flour Keto?
There are many types of gluten free flour out there: corn, potato starch, rice flour, or tapioca — all of these are not keto. That said, coconut and almond flour are both gluten free and keto, if you're looking for an option that works for both types of diets.