Baking with almond flour is an easy keto alternative to traditional baking methods! It's a low-carb and gluten-free option that can be used in a variety of recipes. Here is the ultimate guide to baking with almond flour, including everything you need to know about this versatile ingredient.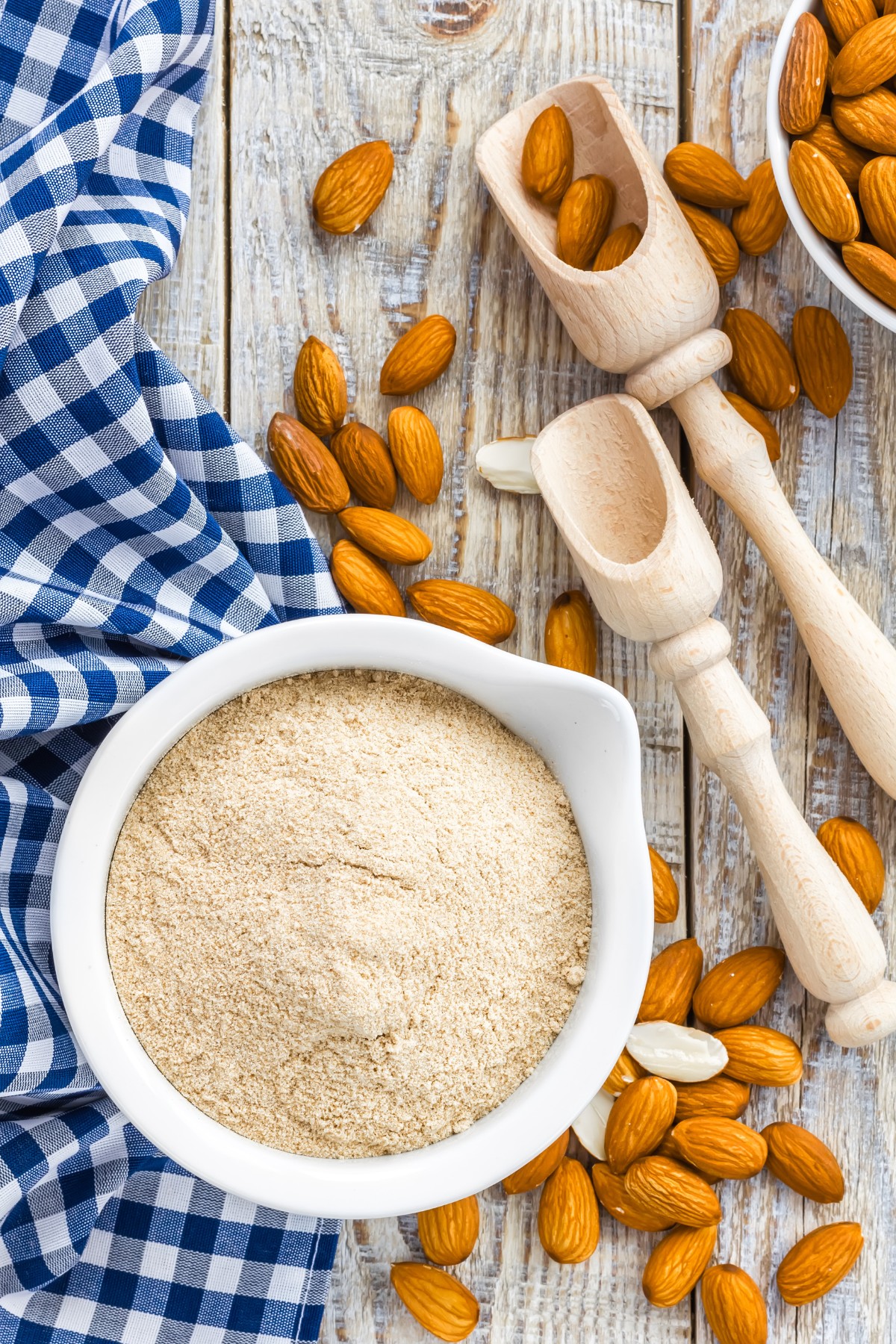 When following a keto diet, baked goods don't really feel like a possibility. But, more often than not, they are filled with refined sugar and carb-heavy, all-purpose flour.
So is bread totally off-limits on keto?
Not with clever, grain-free baking solutions like almond flour!
In this post, I'll share the benefits, nutritional information, and tips for baking with almond flour. I'll also answer some commonly asked questions about almond flour so that you can feel confident while baking or cooking with it.
What is almond flour made of?
Almond flour is made from finely ground almonds. The almonds are first blanched to remove their skins; this keeps the texture fine and powder-like.
And remember, natural almond flour should include one ingredient: almonds! Make sure there are no additional ingredients, such as wheat flour or sugar.
What are the benefits of baking with almond flour?
Almond flour has a few key nutritional benefits:
It's lower in carbs and higher in fiber than traditional flours, making it ideal for those following a low-carb or keto diet.
It's also gluten-free, making it an excellent option for individuals with celiac disease or gluten intolerance.
Almond flour is high in healthy fats and protein, making it a great choice for maintaining a balanced diet.
It adds a rich, nutty flavor to baked goods that can elevate the taste of your recipes.
Nutrition information for almond flour
When it comes to nutrition, almond flour is a healthy and versatile option.
A ¼ cup (28 grams) serving of almond flour contains approximately:
180 calories
15g fat
7g protein
5g carbs
3g fiber
2g net carbs
1g sugar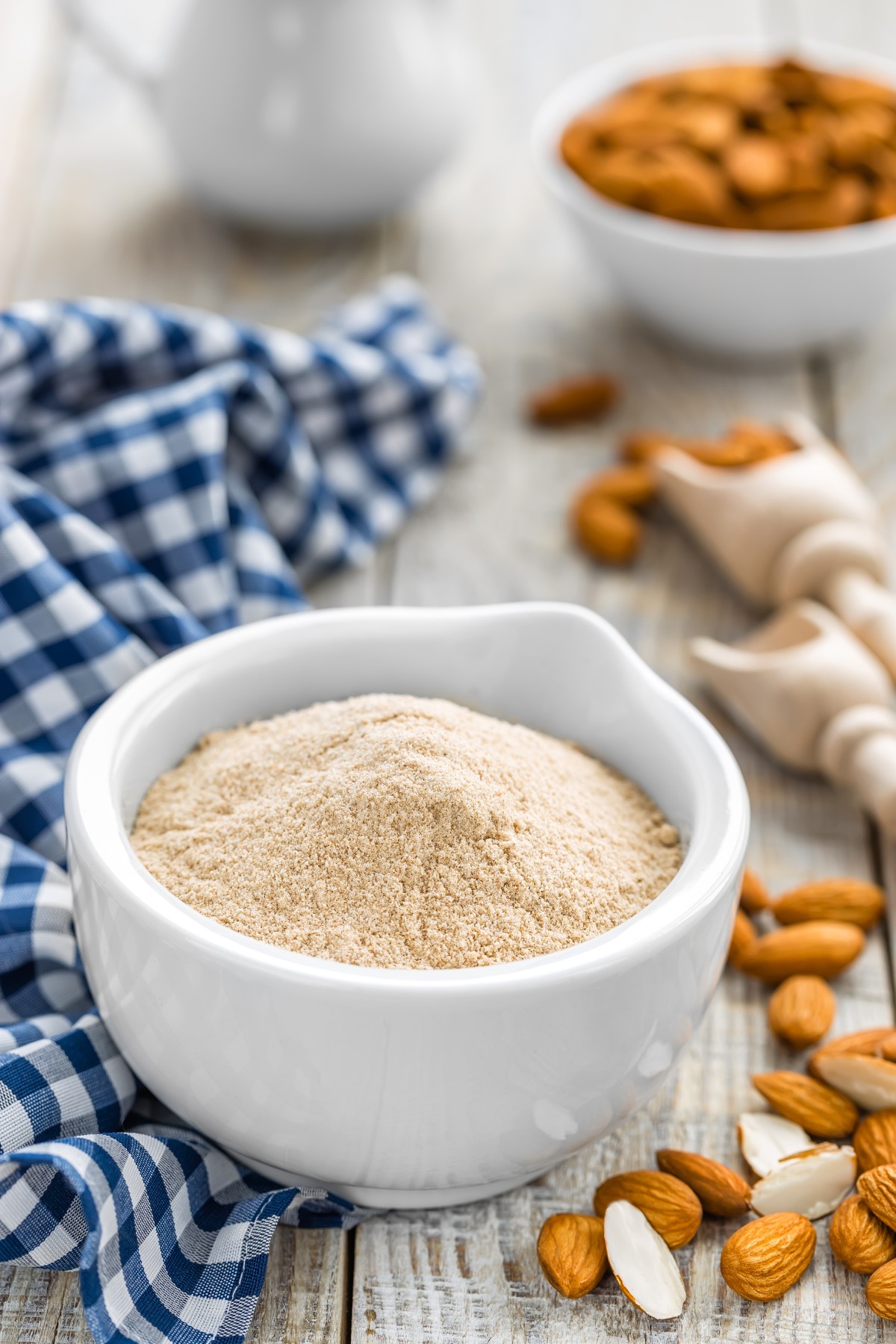 How healthy is almond flour?
Almond flour is exceptionally nutrient-dense, making it an excellent substitution for wheat flour.
The health benefits of almond flour include the following:
Reduced risk of heart disease
Improved blood sugar control
Good source of plant-based protein
Rich in vitamin E and magnesium
Naturally gluten-free
Does almond flour taste like almonds?
Almond flour does not add much of an almond flavor to your baked goods.
If anything, baking with almond flour might add a pleasant, nutty flavor to your recipes. When eaten alone, it's lightly sweet with a bit of bitterness (especially if almond skins are kept on).
If you want an authentic almond flavor, try adding some almond extract!
Can you substitute almond flour for all-purpose flour?
You can substitute almond flour for all-purpose flour with an equal ratio of 1:1.
Finely ground almond flour will have a similar texture to wheat flour.
If you opt for an almond meal or an unbalanced variety, the surface of your baked goods will differ slightly to be chewier or more "gummy."
Is almond flour okay on the keto diet?
Because of almond flour's low net carb count, it is a great choice to bake with if you are following a keto diet.
At just 2g net carbs per ¼ cup serving (the average amount in a single baked good), almond flour is keto-approved.
Baking with almond flour
If you're used to baking with all-purpose flour, transitioning to almond flour can be a little nerve-wracking.
Luckily, this flour substitute is comparable to all-purpose blends, making almond flour baking super easy!
You can use almond flour and almond meal interchangeably with wheat flour varieties. Texture may change slightly with these variations, but you won't lose any taste or quality!
Pro tips for using almond flour
If you want to ensure success while baking with almond flour, follow these pro baking tips:
If your recipe is designed for wheat flour, lower the temperature by 25°F and reduce the cooking time by ¼.
Almond flour may need a stronger binder than all-purpose varieties. For example, you may want to add an extra egg (or a flax egg if you are plant-based) to your baking.
Let baked goods cool on their baking pan before transferring them to a cooling rack to limit crumbling and cracking.
If you want your baked goods to rise, use almond flour, not almond meal.
How to make almond flour from scratch
You can easily make the best almond flour at home! All you need is blanched almonds and a food processor.
Here are the simple steps to making homemade almond flour:
Add whole, blanched almonds to a food processor.
Grind almonds until they have turned to a fine, powdery texture.
If you start to make almond butter, you've ground your almonds too much!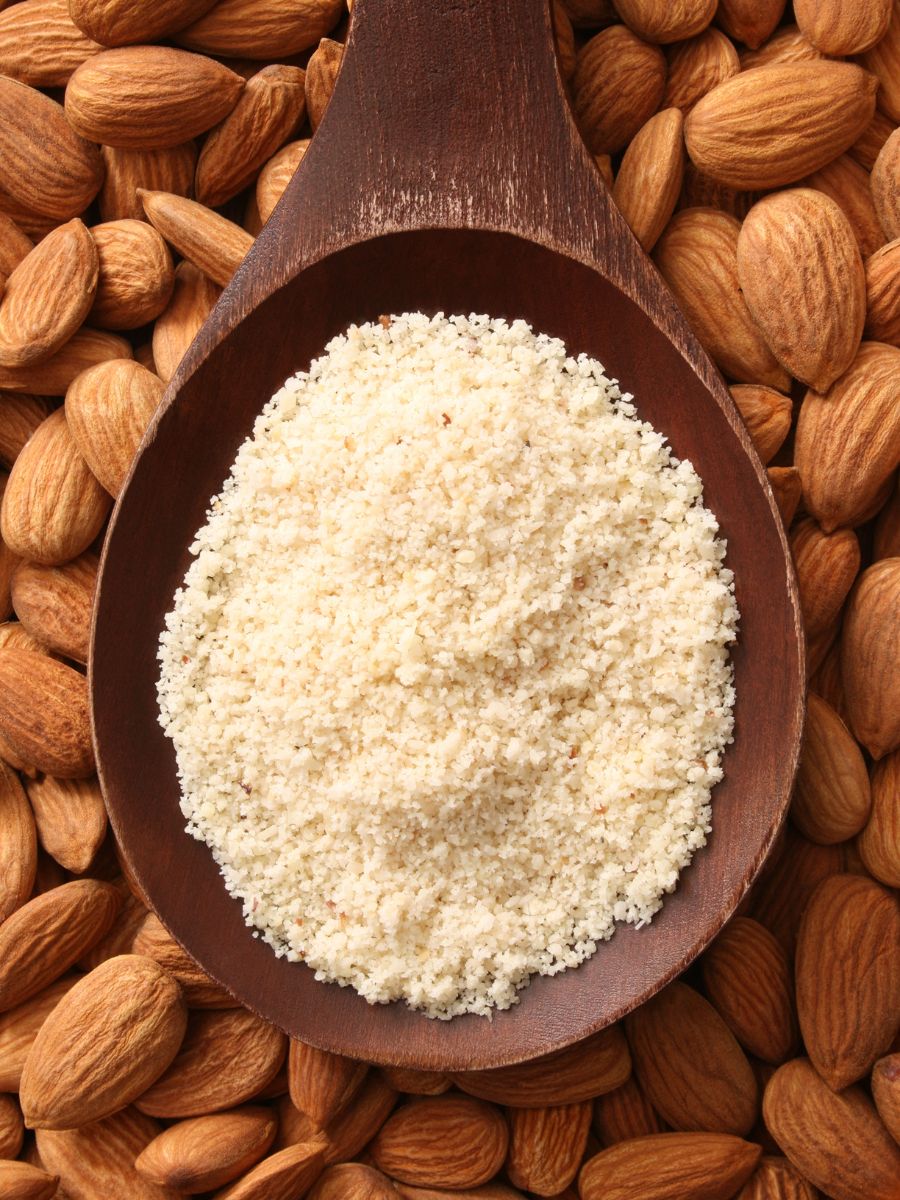 Almond flour recipes to get started with
Here are the best recipes for keto baking with almond flour to inspire you! Try any of these low-carb baked bread and baked goods.
1. Bread
Almond flour bread is a wonderful, healthy alternative to wheat bread. It's grain-free, naturally gluten-free, and suitable for low-carb diets.
Try my almond flour bread recipe for the perfect sandwich bread with only six ingredients.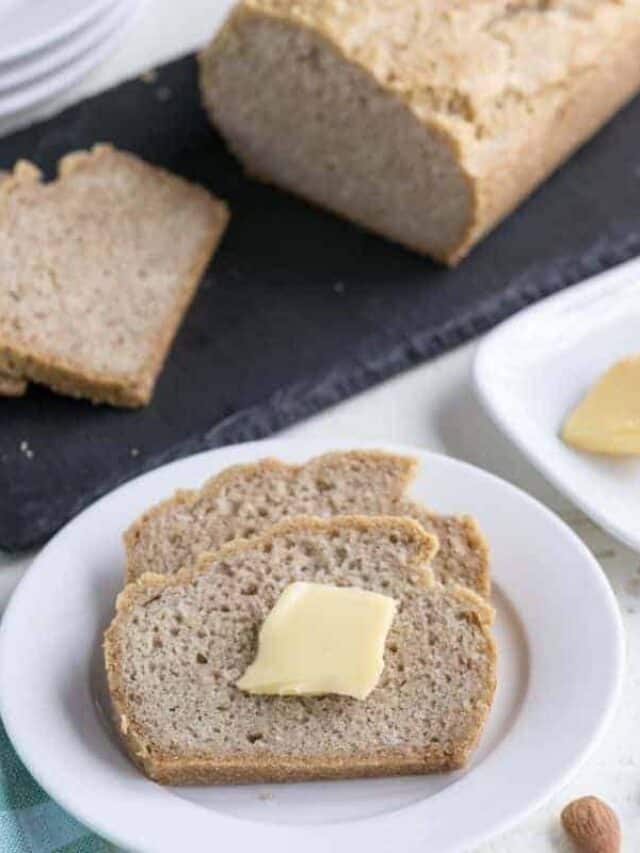 2. Tortillas
Almond flour makes an excellent base for tortillas because its low-carb and has a great fat content. It also makes for a really mild flavor that is comparable to wheat flour tortillas.
Try my low-carb almond flour tortillas for keto wraps, quesadillas, and tacos!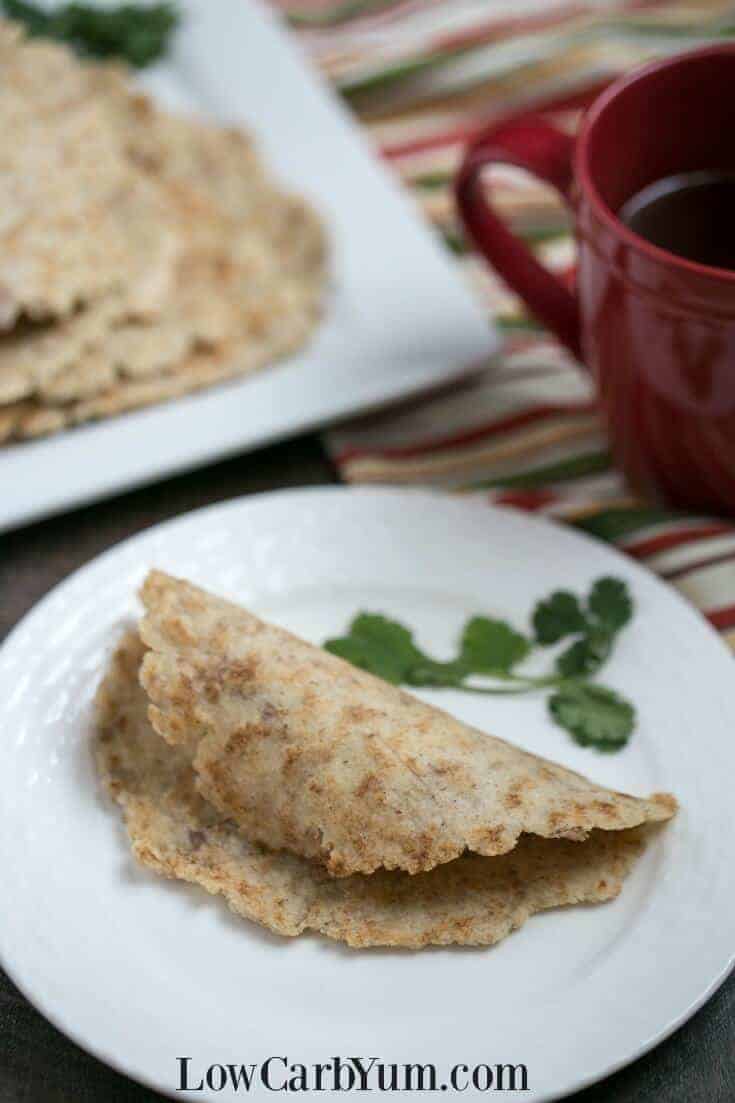 3. Pretzels
Want a delicious mall snack without cheating on your ketogenic diet? Try my keto soft pretzels recipe for a naturally gluten-free snack.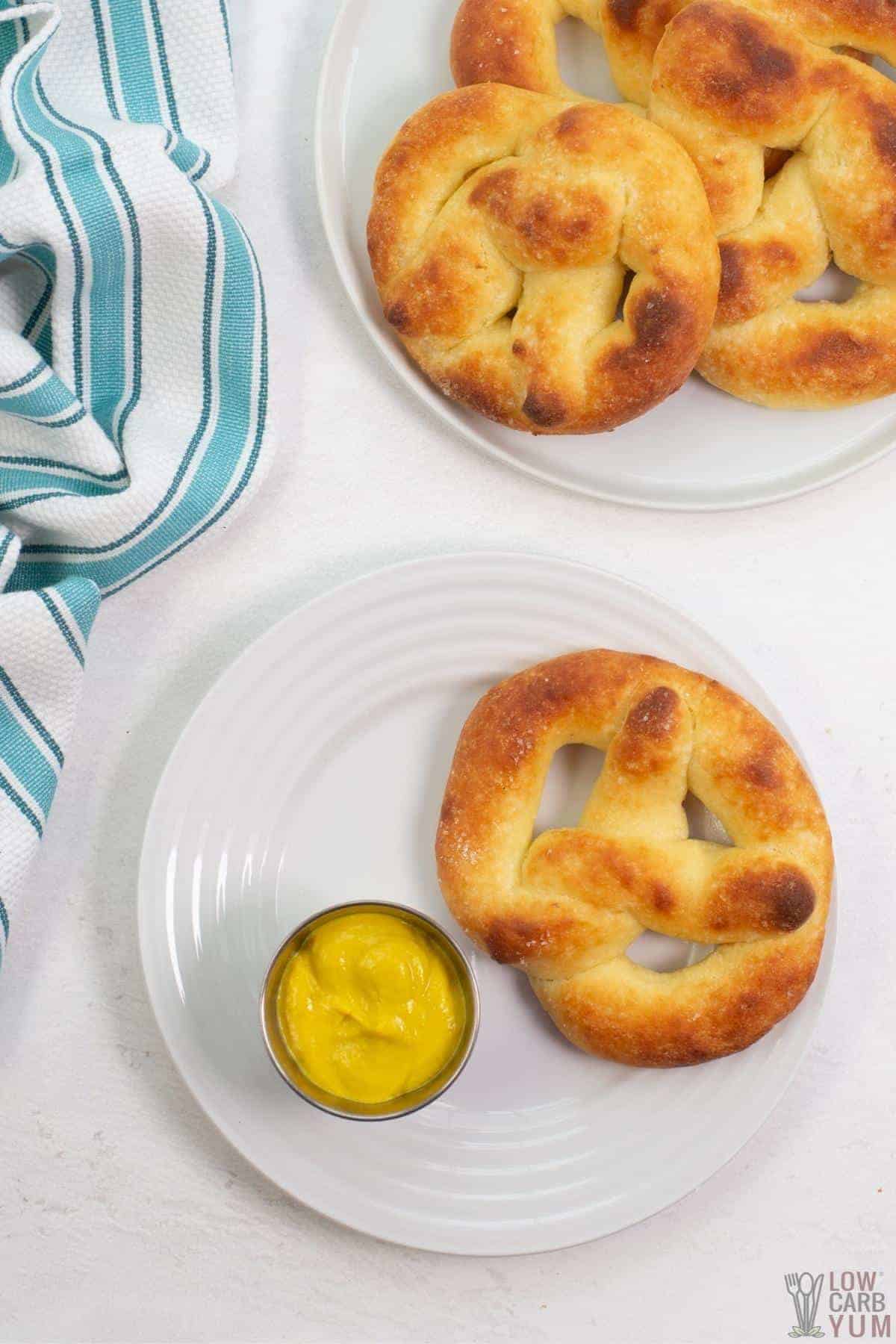 4. Brownies
There are few things more delicious than a brownie; almond flour brownies are no exception!
My keto almond flour brownie bites are full of rich chocolate flavor with chocolate chips, unsweetened cocoa powder, and a keto sweetener.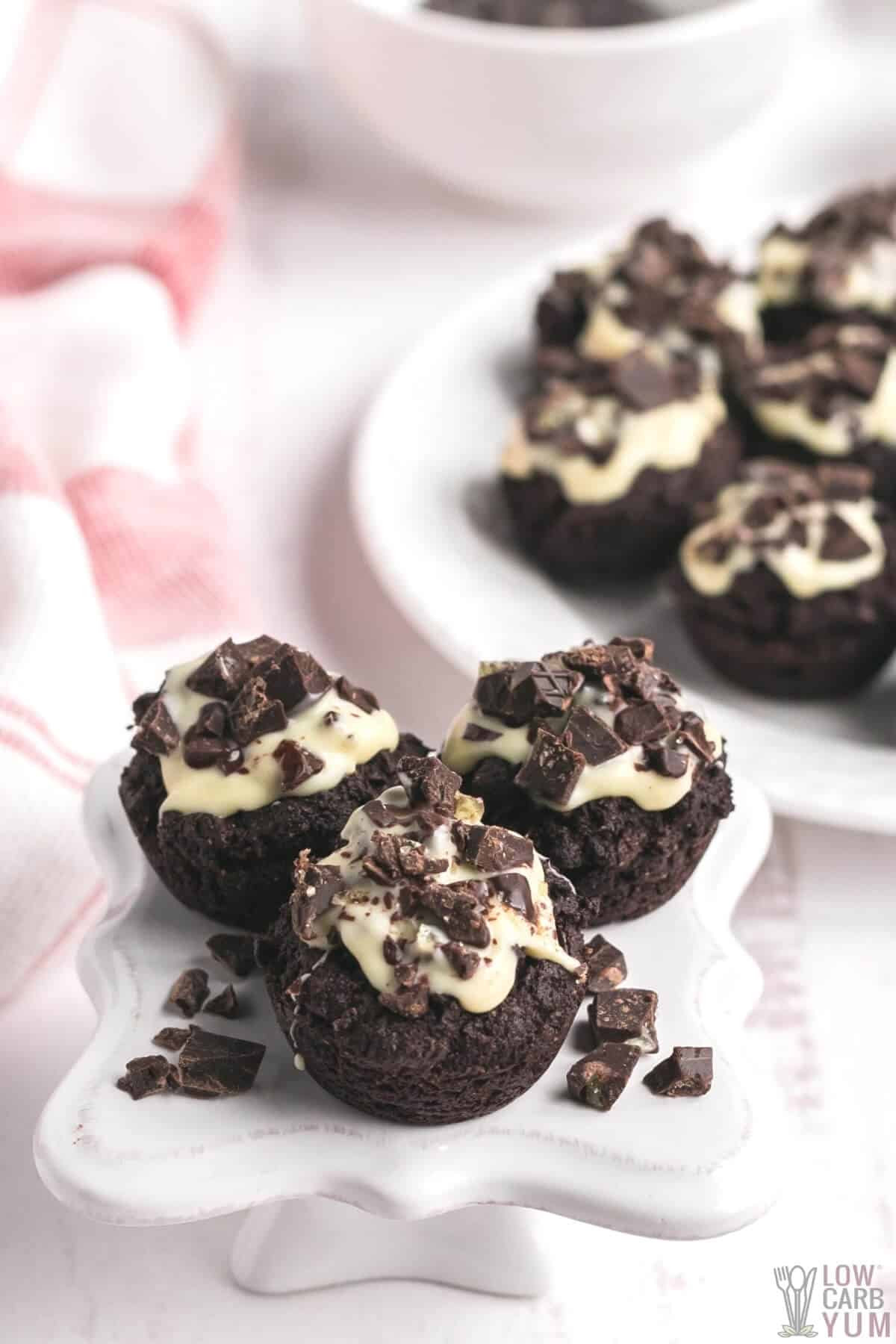 5. Cake
Baking cakes with almond flour is a perfectly understated dessert option.
My almond flour cake is naturally gluten-free and made with a keto powdered sugar alternative for a lightly sweet, vanilla taste.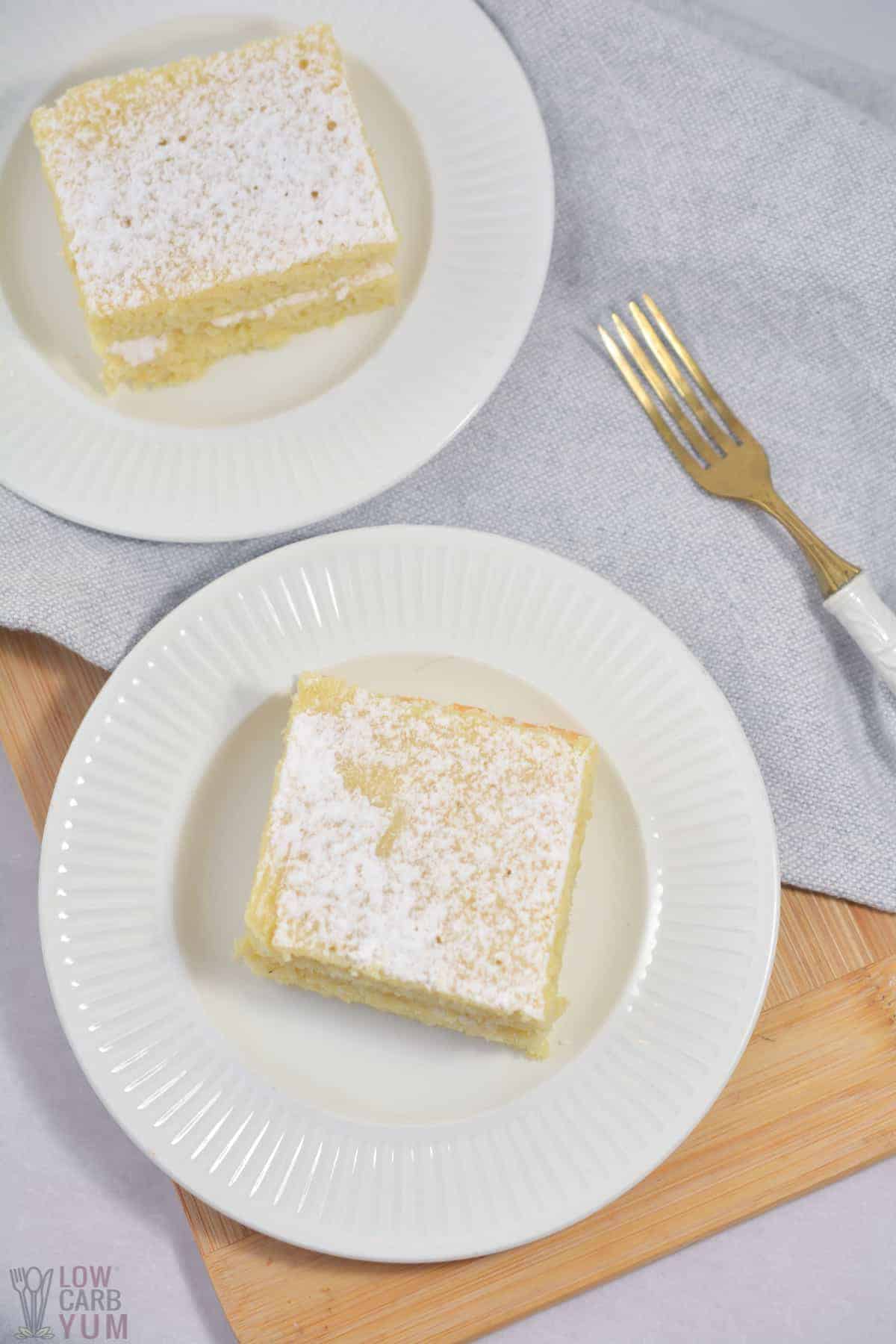 6. Muffins
Try my almond flour muffins as the perfect dinner side.
You can also use this recipe to make almond-flour banana muffins, blueberry muffins, carrot cake muffins, and more.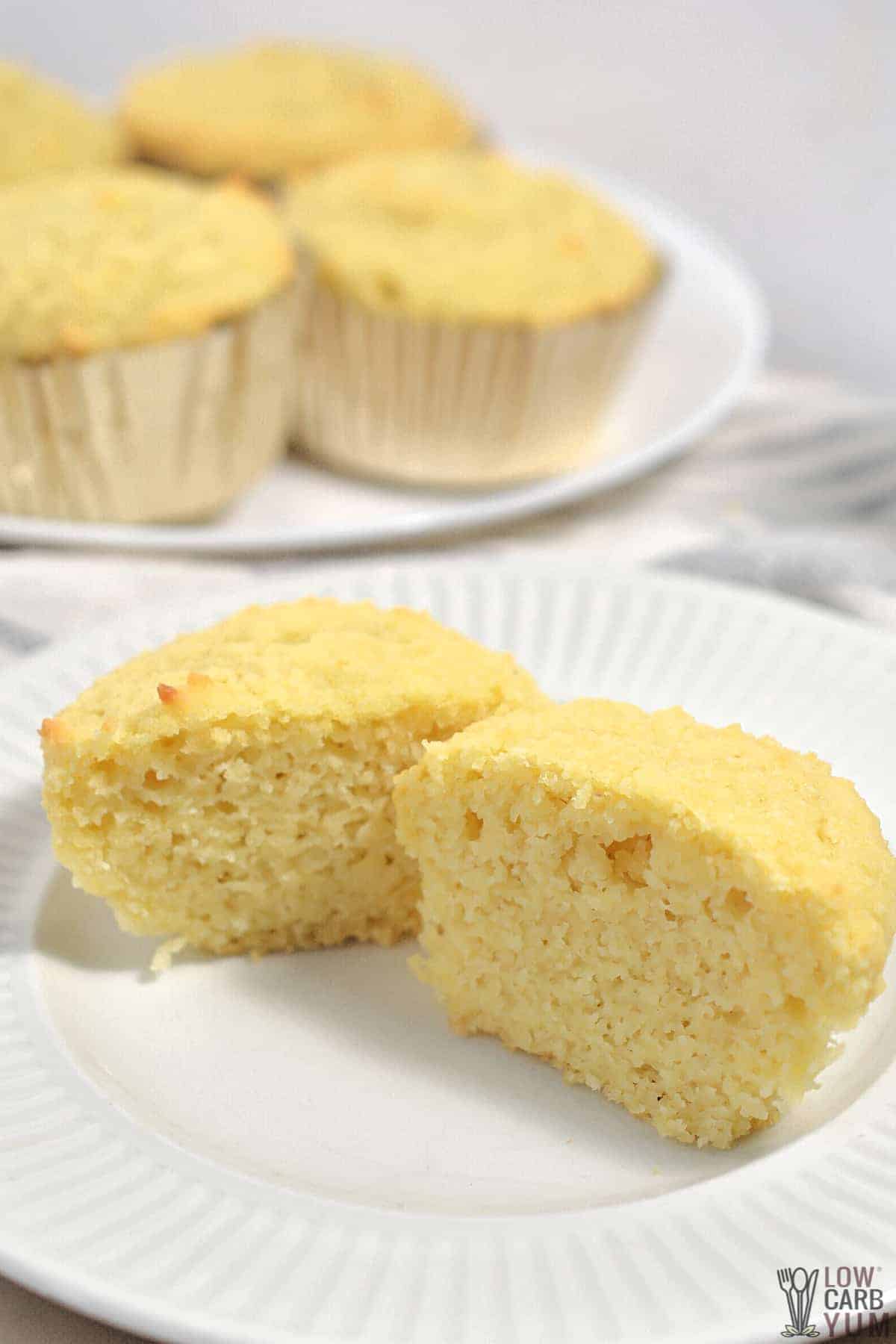 7. Pizza crust
Almond flour pizza crust is a keto-approved recipe you'll want to make weekly. This almond flour crust is mixed with parmesan cheese to make delicious, high-fat bread.
Try my almond flour pizza crust recipe for your next pizza night.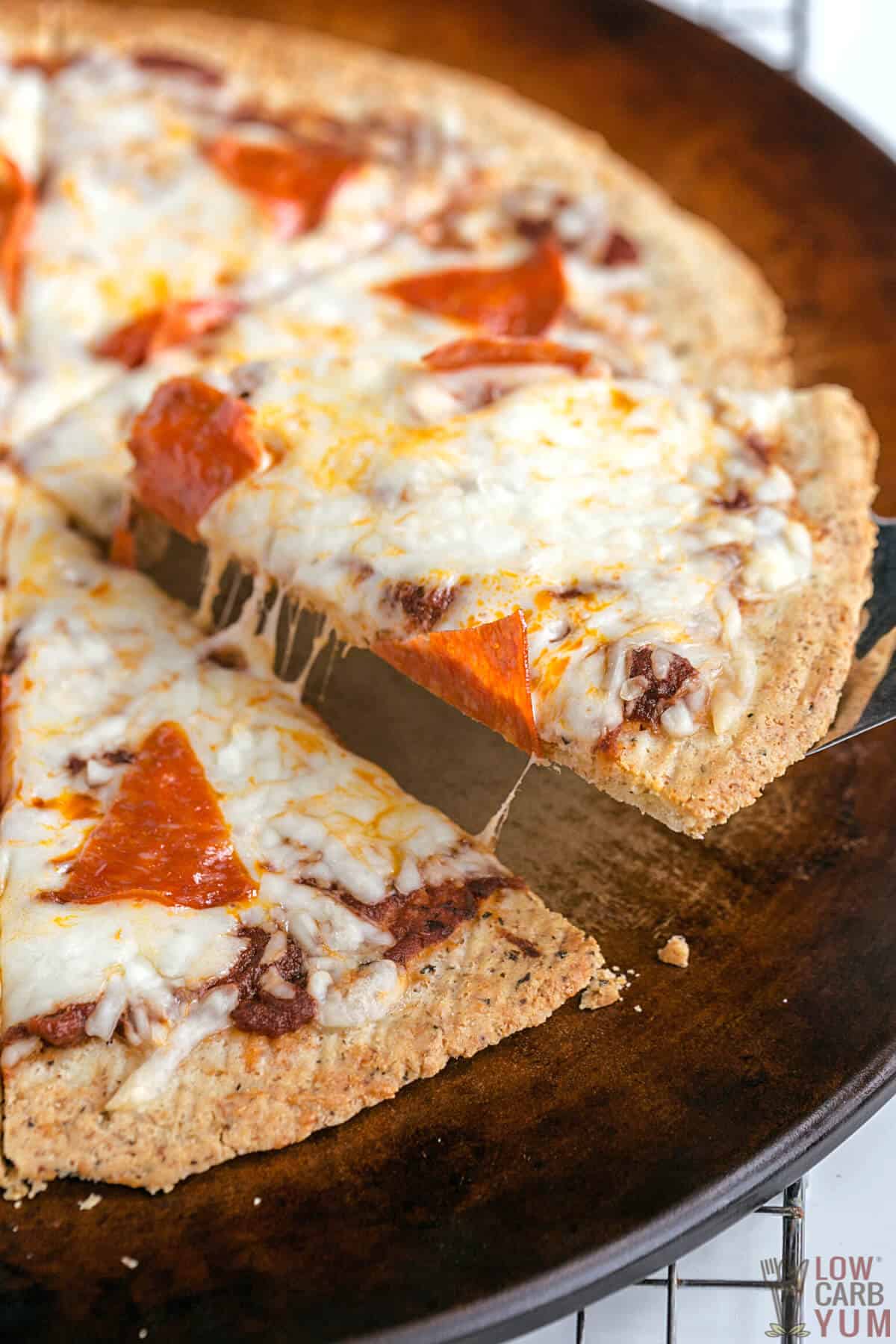 8. Cookies
Trying to find the perfect almond flour cookie recipe? Look no further!
Almond flour cookies are so tasty because they're naturally chewy; I actually prefer them to all-purpose flour varieties! Try this almond flour cookie recipe for a versatile dessert.
You can even add keto-friendly chocolate chips for an extra sweet treat! (Try keto cacao nibs for a natural option.)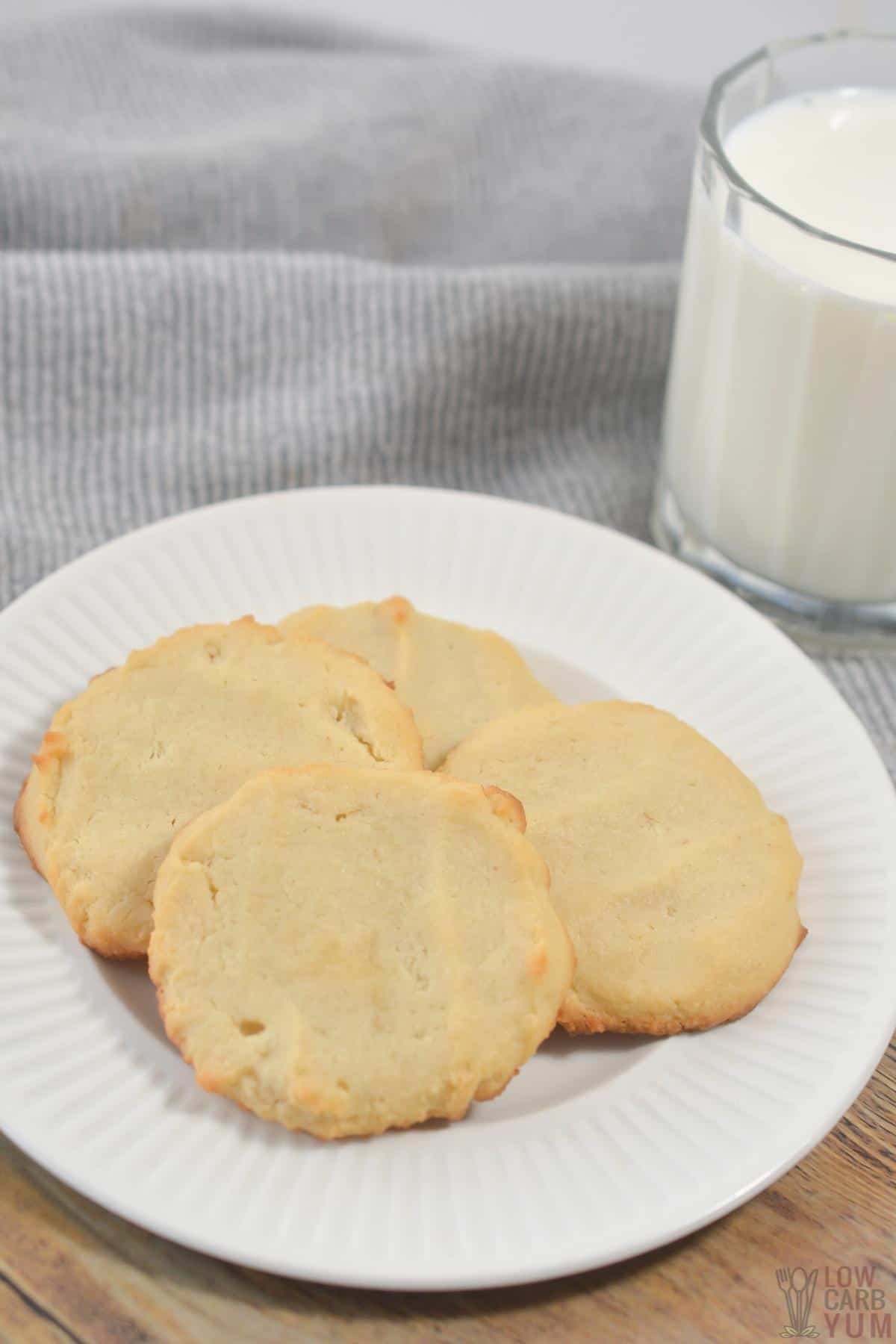 9. Pancakes
I have the best fluffy almond flour pancake recipe you'll ever try. This is the perfect Sunday morning breakfast to fuel your day.
Indulge in a delicious morning meal without any guilt.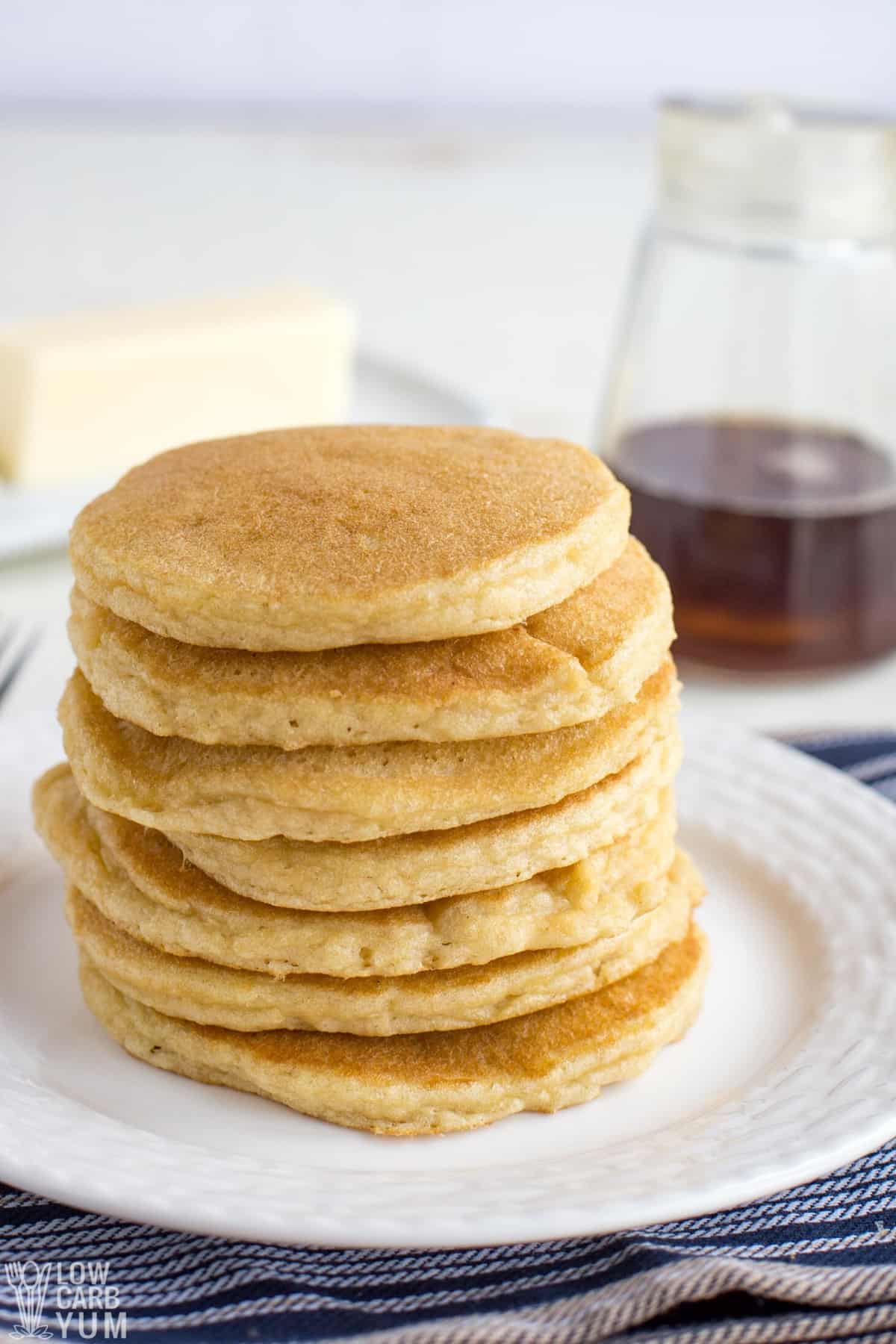 10. Cupcakes
At your next celebration, try baking these low-carb vanilla paleo cupcakes.
This almond flour dessert also includes coconut flour to help create the ideal texture. Top your cupcakes off with scrumptious raspberry icing.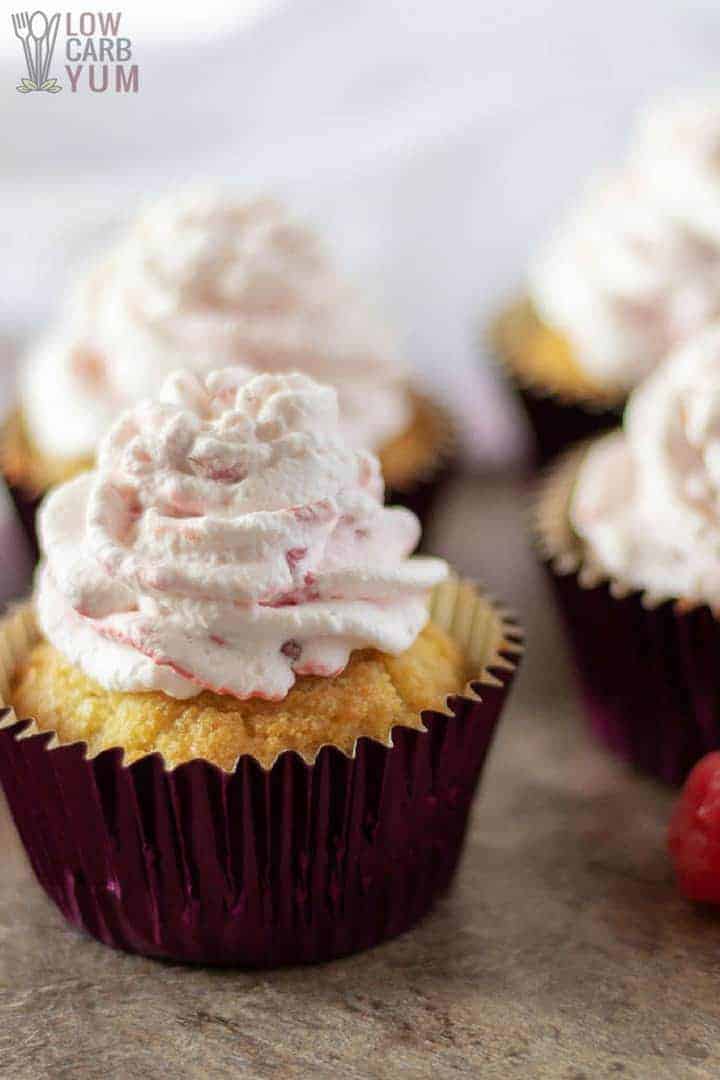 11. Biscuits
These keto almond flour biscuits are made with one of the very best almond flour recipes! This low-carb biscuit is savory, fluffy, and extremely easy to make.
Serve them alongside your meal or use them for snacks throughout the day. You can even use leftover biscuits to make keto-friendly sandwiches.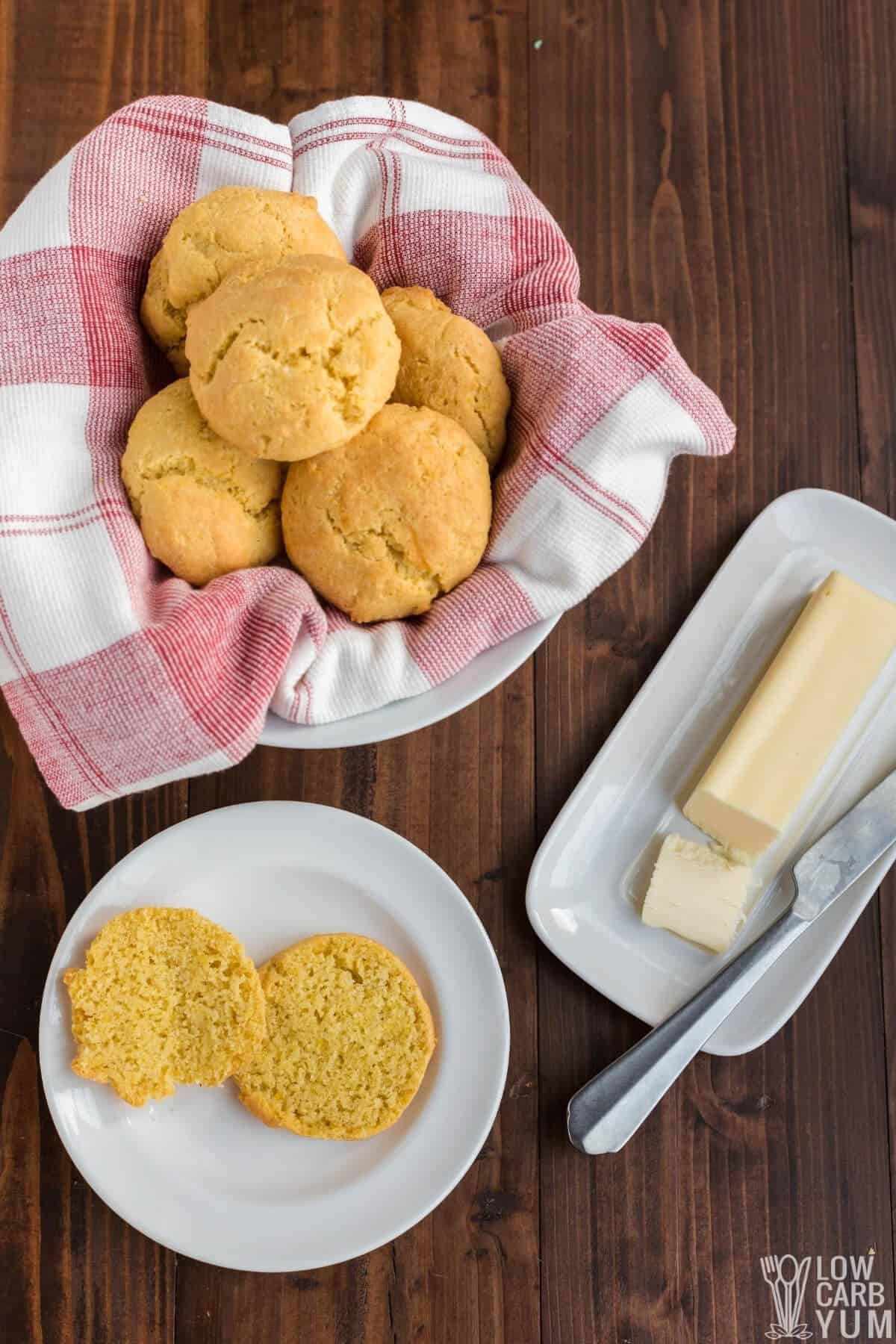 12. Pie crust
My almond flour pie crust is the perfect recipe to add to your arsenal for the holidays. The crust is perfectly flaky and very versatile - use it in any of your sweet or savory recipes.
Try this pie crust alternative for a high-protein option that is also filled with healthy fats!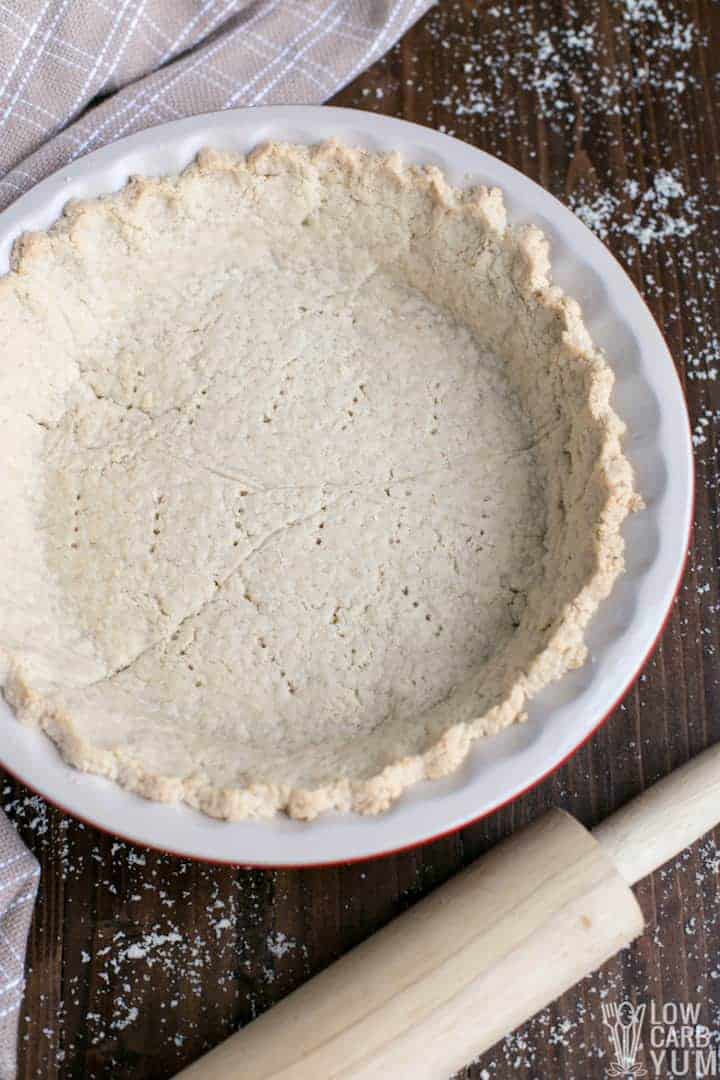 FAQs
Here are a few common questions I get about baking with almond flour. If you don't see your question answered, please leave it for me in the comments down below.
Is there a difference between almond flour and almond meal?

While you can use almond flour and almond meal interchangeably, they do have notable differences.

Almond flour is finer in texture than almond meal, resembling wheat flour varieties. Almond meal is less finely ground (often with skins left on) and has a gritty texture which makes baked goods a little chewy!
Is there a trick to baking with almond flour?
Almond flour is quite easy to bake with because its substitution ratio is 1:1 with all-purpose flour.

A good trick to making almond flour work best for you is to experiment with your favorite recipes. Also, it's a good idea to limit your baking time and temperature slightly for the best results.
What is almond flour best used for?
Almond flour is so versatile; use it in all of your favorite baked recipes!
I love making almond flour pancakes, crusts, brownies, and more. I also enjoy using almond meal in cookies because it makes them super chewy and delicious.

Try any of my almond flour recipes, or experiment with almond flour in your own family recipes.
Can you bake with just almond flour?
There is no need to mix almond flour with other flour blends when you're baking (though you definitely can!).

You can make even better gluten-free baking by combining a variety of flour types; this can help you achieve the perfect texture!

Try combining almond flour with coconut flour, xanthan gum, oat flour, and more.
Can you find almond flour at the store?
You can! There are some store brands that you can use in your keto baking: Blue Diamond and Bob's Red Mill both make great almond flour!

Just remember, when shopping for almond flour, check the ingredient list for additives. Ground almonds should be the only ingredient!
Follow us on FACEBOOK, PINTEREST, and INSTAGRAM for even more tasty keto-friendly recipes!