A quick and easy low carb bread recipe. Enjoy it as toast for breakfast to complement eggs, to make a sandwich for lunch, or as a dinner appetizer.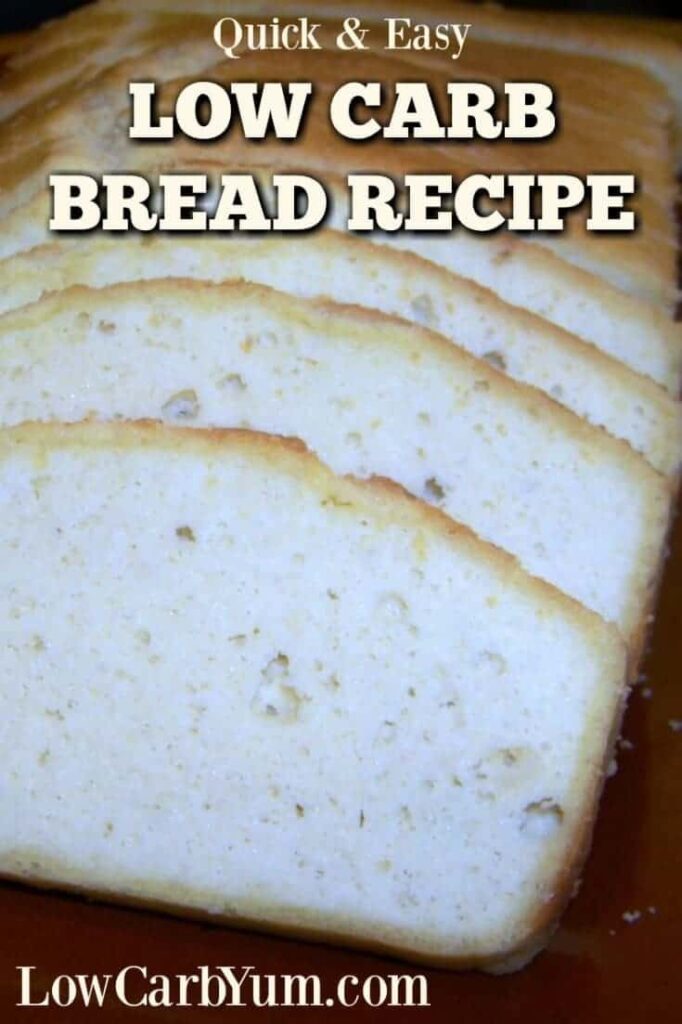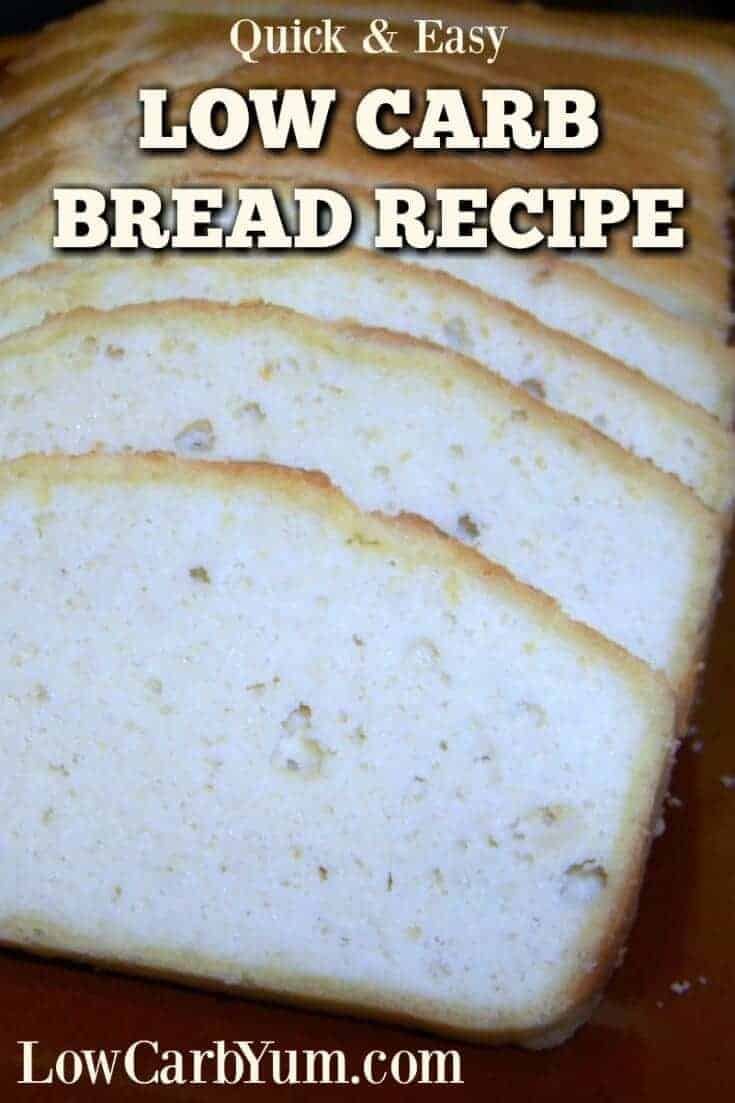 It's no secret that the one thing low carbers miss most is bread. This is often what is missing as an appetizer, enjoying a real sandwich, or just having a morning slice of toast.
But there are many keto bread recipes you can try. From low carb sweet breads to psyllium breads, there's one to suit every taste.
This week, I set out to bake a low carb friendly bread that could be easily thrown together with ingredients I typically have on hand. It needed to serve as a replacement for simple white bread and also serve as a base for other varieties of bread.
I do have a bread machine, but I rarely have yeast to make a proper bread. That is something that I plan to try in the near future.
Since I usually have both almond flour and coconut flours in my pantry, I used a mix of both in this recipe. Eggs were used for leavening, but I suppose baking powder or soda could be added to make a lighter bread.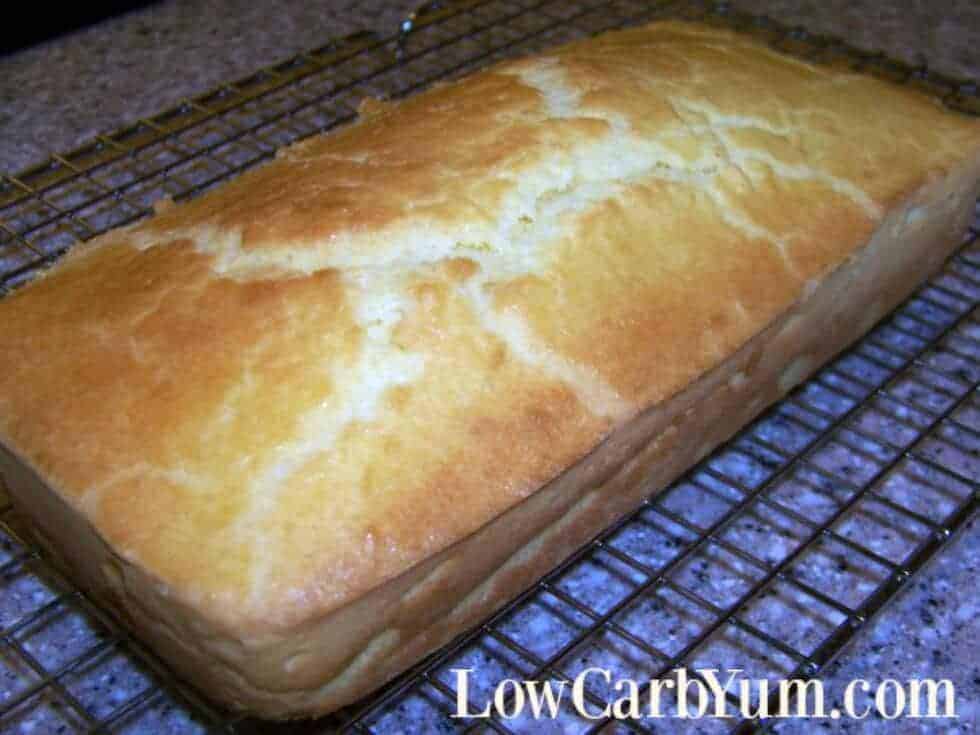 Since originally posting this low carb bread recipe, I have received a lot of comments. Some thought there were too many eggs.
I have successfully made the bread with only 5 eggs, but upped the baking powder. That seems to have had little effect on the texture.
If using fewer eggs still doesn't get rid of enough eggy taste, you can try substituting psyllium eggs
for some of the whole eggs. It's generally 1 tablespoon psyllium with 2 tablespoons of water.
To be honest, I didn't really notice a strong egg taste in the low carb bread. But, I generally eat it toasted with butter, or as a sandwich.
Another thing that others have noted is that it's not a tall bread so it's bit flat looking. To make a taller loaf, you'll just want to use a smaller pan.
I baked the bread in a standard 9×5-inch loaf pan. But if you use an 8×4-inch pan instead, the height of the bread will be more like regular bread.
Of course, you'll get fewer slices in the smaller pan and the carb count will be slightly higher. I'm not that big on bread any more so I'll just use a single slice for a sandwich rather than two.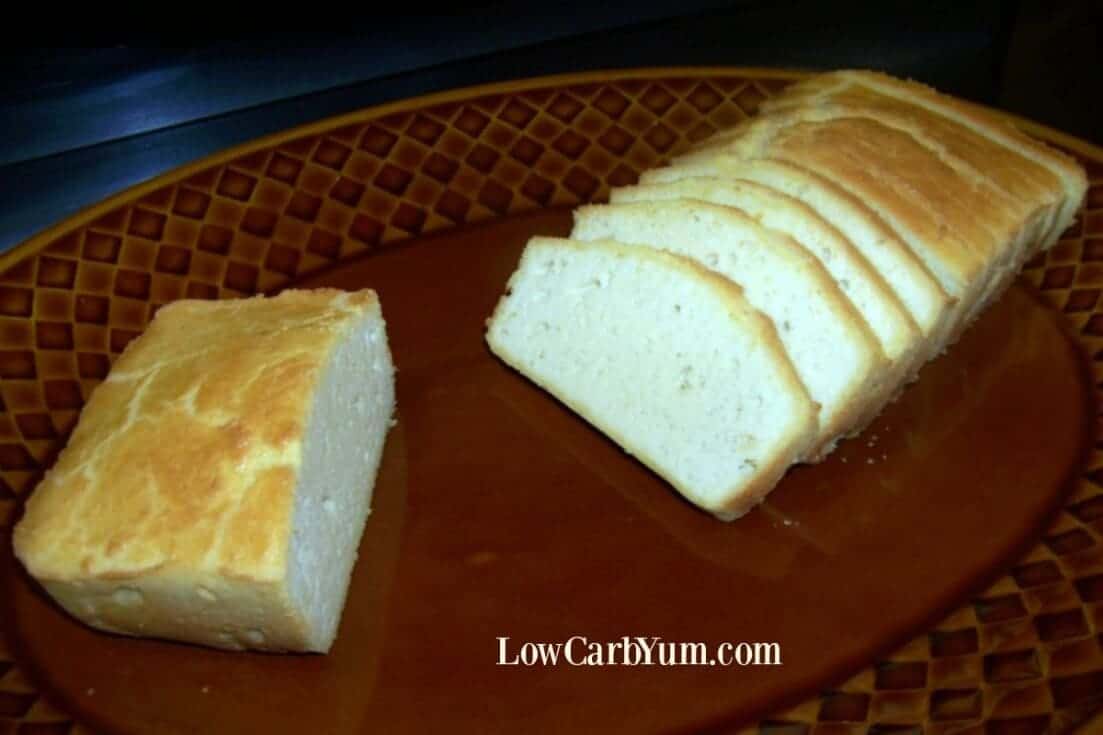 I was very pleased with the results of this low carb bread recipe. This week, I plan to make cinnamon French toast using this bread.
I'm thinking this basic quick bread recipe can be used to develop other breads. In the future, I plan to experiment with that.
But right now, this recipe is getting me through my bread cravings. And it's a recipe that's simple to make with ingredients that I have on hand.
I bet you have the ingredients for this easy recipe in your kitchen pantry. Why not give it a try?

Quick Low Carb Bread Recipe – Gluten Free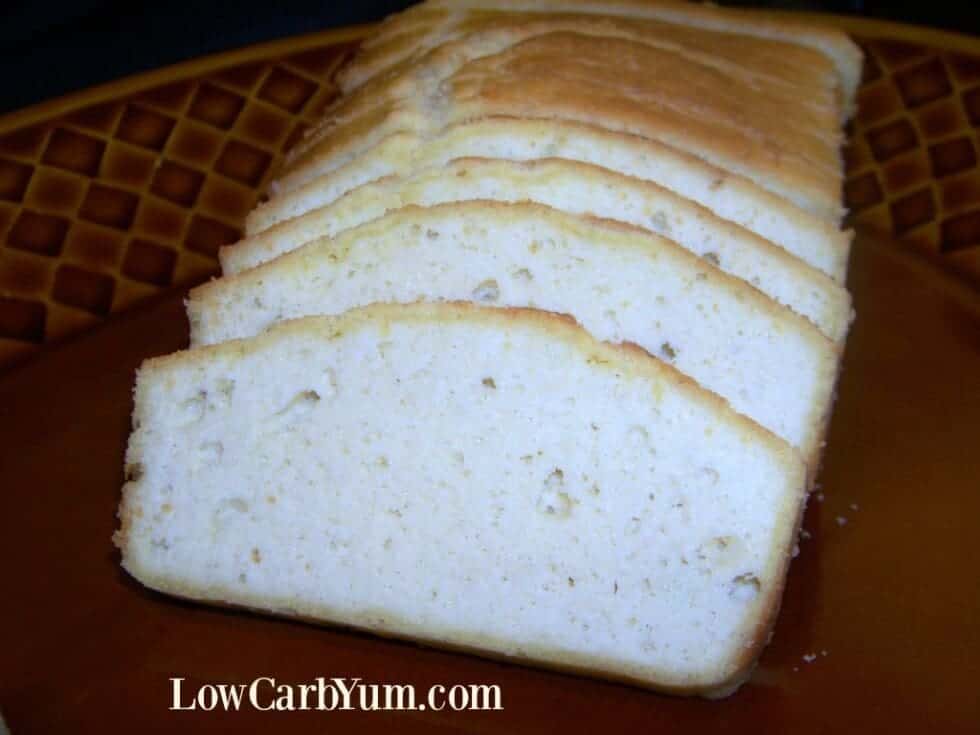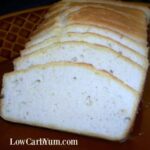 Quick Low Carb Bread
This basic quick bread can be enjoyed as toast for breakfast to complement eggs, to make a sandwich for lunch, or as a dinner appetizer.
Instructions
Break eggs into medium bowl or food processor then blend until yolks and whites combined.

Add remaining ingredients and process until a dough is formed.

Spread dough into a greased 9×5 inch loaf pan (use an 8x4 pan for taller loaf or muffin top pan for rounds).

Bake at 350F about 40 minutes or until top is browned.
Recipe Notes
Either an electric mixer or food processor can be used to blend the ingredients.
This recipe was modified on 9/28/2018 to provide a taller loaf and make it less eggy. Below were the original measurements of the ingredients:
1/2 cup butter, melted
3 tablespoons coconut oil, liquified
8 large eggs or 6 eggs plus 1 teaspoon baking powder
2/3 cup almond flour
1/3 cup coconut flour
1/2 teaspoon xanthan gum
1/2 teaspoon salt
Nutrition Facts
Quick Low Carb Bread
Amount Per Serving (1 slice)
Calories 174
Calories from Fat 135
% Daily Value*
Total Fat 15g 23%
Cholesterol 85mg 28%
Sodium 163mg 7%
Potassium 51mg 1%
Total Carbohydrates 5g 2%
Protein 5g 10%
* Percent Daily Values are based on a 2000 calorie diet.
Related Posts