Did you know you actually can find keto-friendly options at Taco Bell? Check out this guide to eating keto at Taco Bell! It even has ordering tips and the best options that are all low-carb.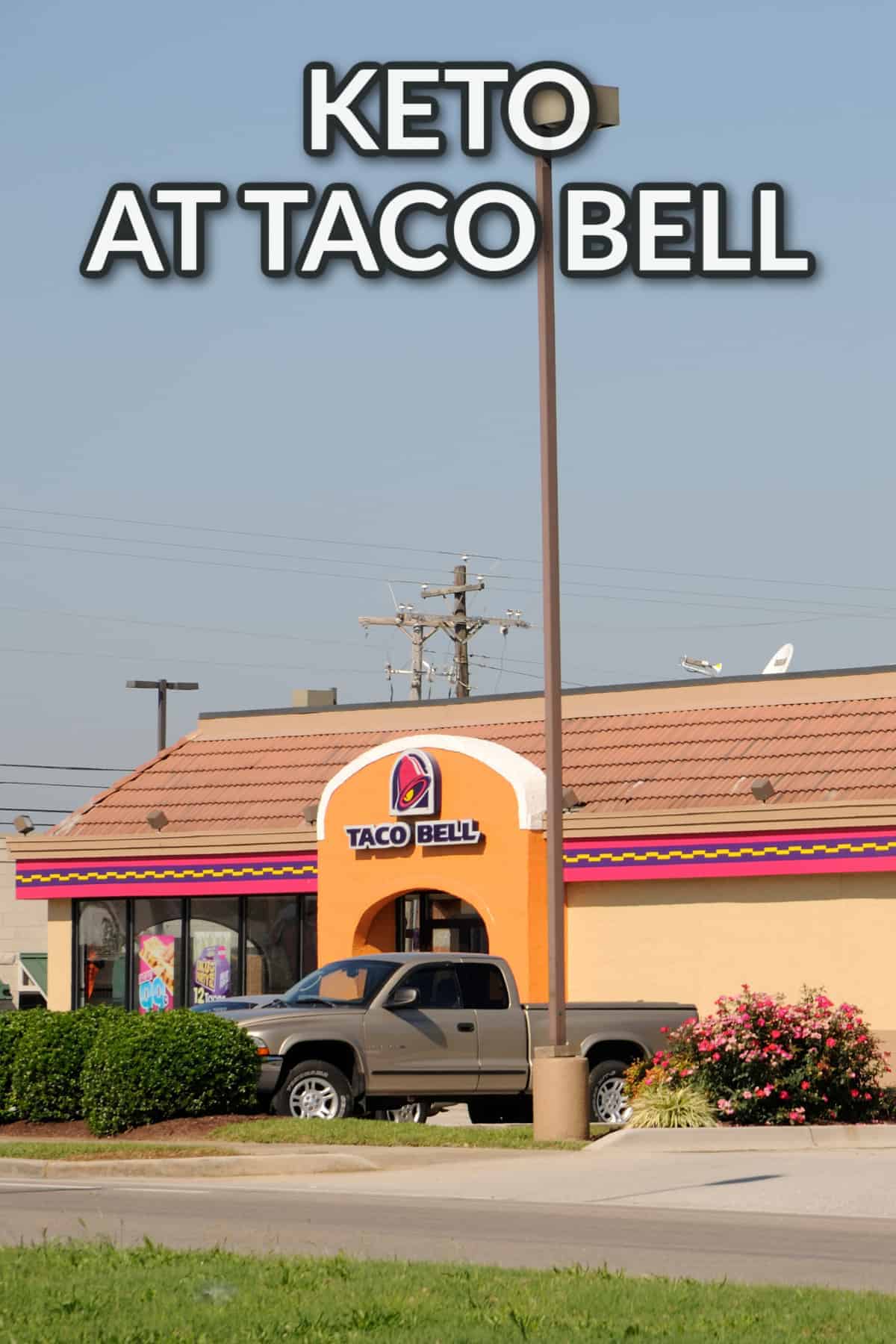 Article Index
Taco Bell sometimes isn't the first choice for people on the keto diet. Since it is a fast-food chain, it's easy to assume that the options are going to be limited. But actually, there are a bunch of ways to eat keto at Taco Bell!
I'll show you all the best keto-friendly options in this guide. Some might be surprising, while others are more obvious.
Remember to track your macros so that you know which items at Taco Bell you can eat and which to avoid.
Lunch and dinner
It's actually easier than you think to eat a keto-friendly Taco Bell meal while you are out and about.
In the following sections, I'll show you the best things to order, as well as their net carbs.
I'll split these options up by category to make it simple to build a meal.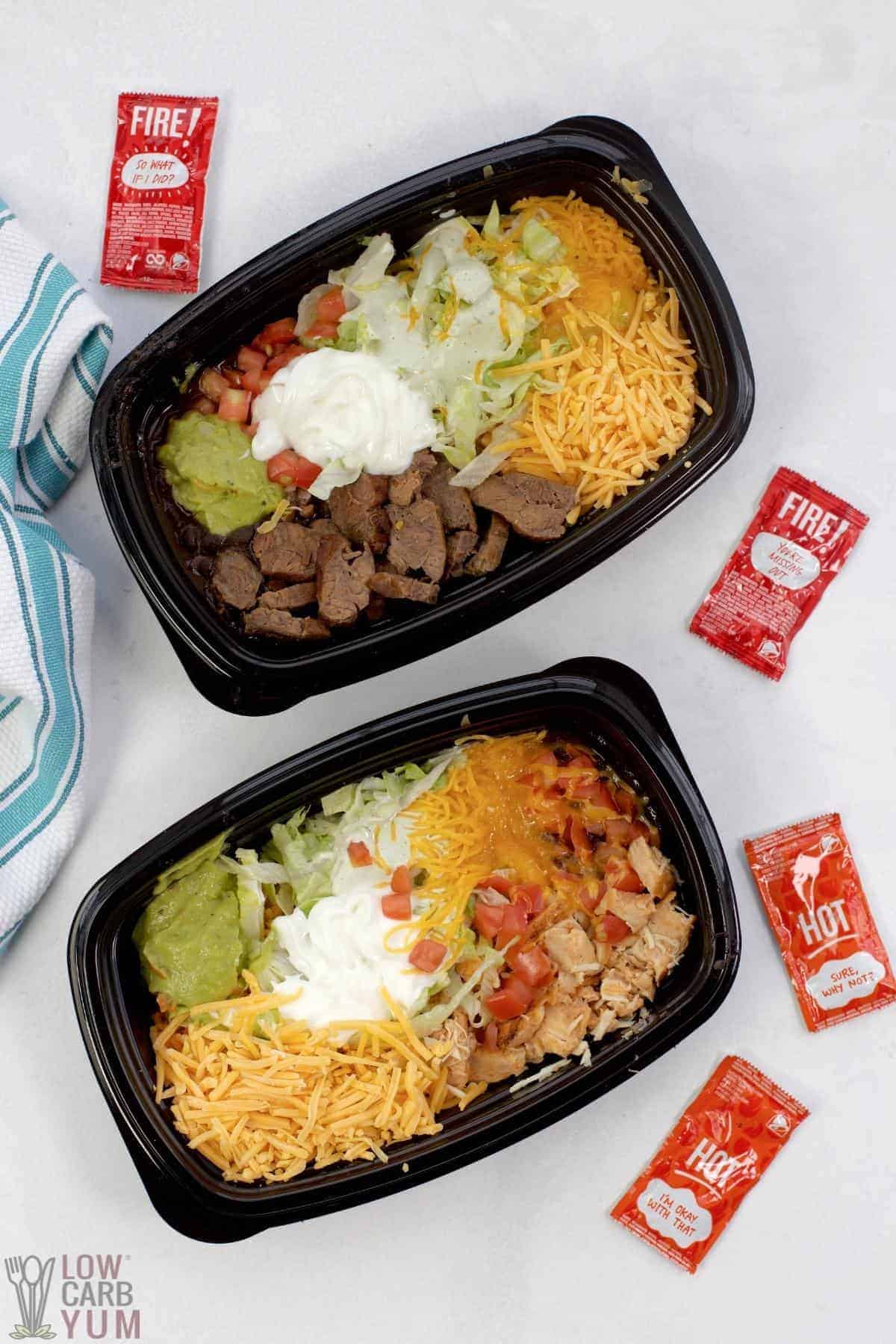 Popular menu options
Fiesta Taco Salad With Chicken (10g net carbs)
Mini Skillet Bowl (5g net carbs)
Grilled Chicken Power Bowl (5g net carbs)
Grilled Steak Taco (without tortilla, 3g net carbs)
Fresco Chicken Taco (without tortilla, 2g net carbs)
Chicken Burrito Supreme (no tortilla and no beans, 4g net carbs)
Grande Scrambler Burrito (7g net carbs)
Chicken Chipotle Melt (without tortilla, 1g net carbs)
Supreme Chicken Burrito (without tortilla, 4g net carbs)
Cheesy Toasted Breakfast Burrito (without tortilla, 3g net carbs)
Toppings
Nacho Cheese

(

1g net carbs)
Shredded Cheese (1g net carbs)
Guacamole (4g net carbs)
Romaine Lettuce (0g net carbs)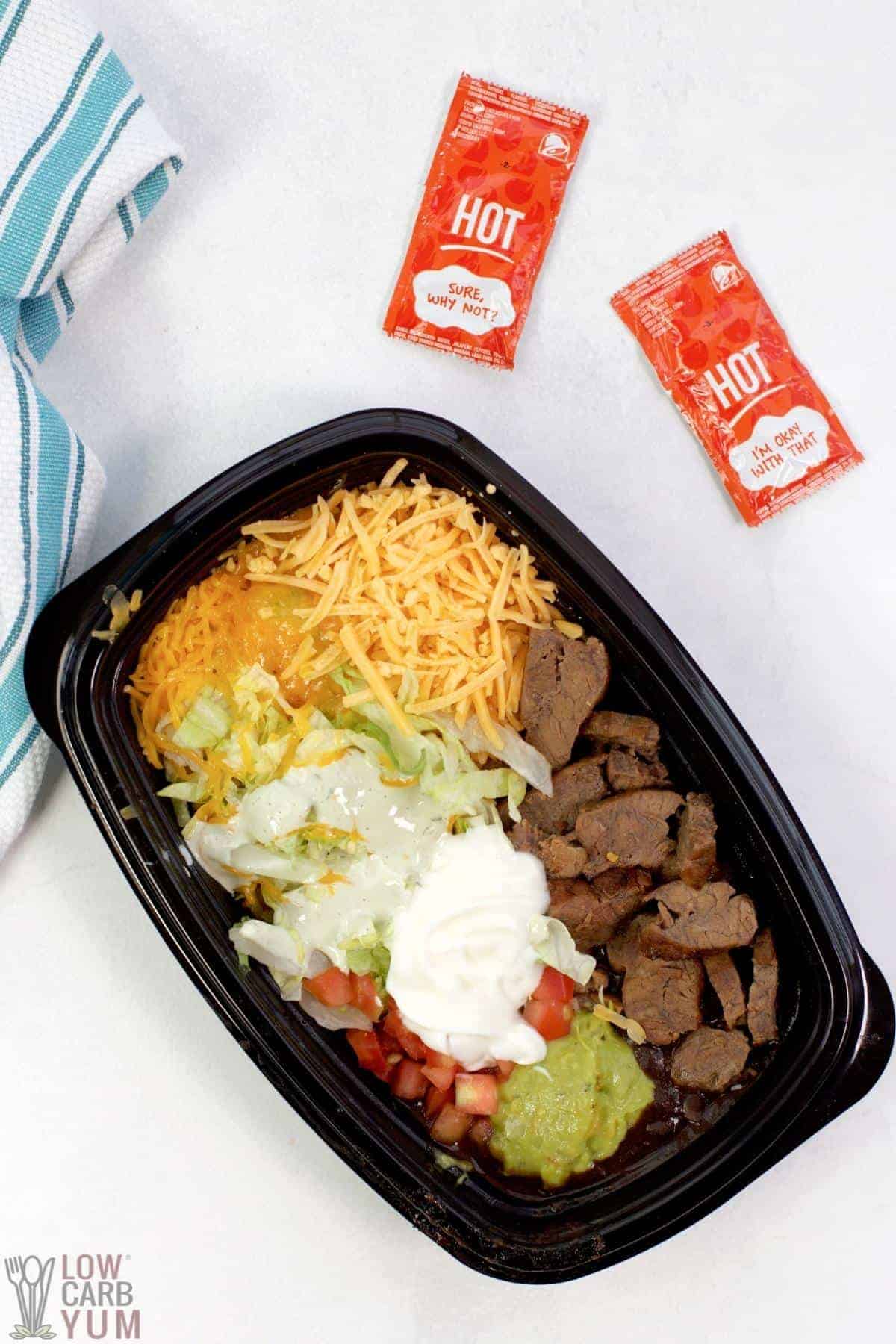 Salsas and sauces
There are a bunch of low-carb sauces at Taco Bell. Here are the ones you can enjoy on a low-carb diet!
Pico de Gallo (0g net carbs)
Creamy Chipotle Sauce (0g net carbs)
Avocado Ranch Sauce (1g net carbs)
Spicy Ranch (1g net carbs)
Mexican Pizza Sauce (1g net carbs)
Sour Cream (2g net carbs)
Creamy Jalapeño Sauce (1g net carbs)
Hot Sauce (1g net carbs)
Diablo Sauce (0g net carbs)
Drinks
The best thing to drink will always be water. If you want something else, these are the low-carb drink options at Taco Bell.
Diet Lemonade
Unsweetened Iced Tea
Coke Zero
Water
Ordering tips
Here are some fantastic tips that will make it easier for you to place a keto Taco Bell order!
Here are some really simple rules to follow to stay on track:
1. Order food in a bowl
Since you are going to avoid the tortillas and hard taco shells, plan on asking for burrito bowls. This is good to know when you are ordering something you will eat as you drive.
2. Plan for small serving sizes
As you continue to add ingredients to the power bowls, the carb counts increase too.
The best way to keep your macros low is to order smaller portions. It's a better idea to fill up on whole, fresh ingredients and use Taco Bell options as extra.
3. Mix and match the meat
If you order a bowl or salad, ask for both chicken and seasoned beef. The seasoned ground beef is low-carb and packs a lot of flavors.
If you are feeling really hungry (and have the macros to spare), then ask for double the meat.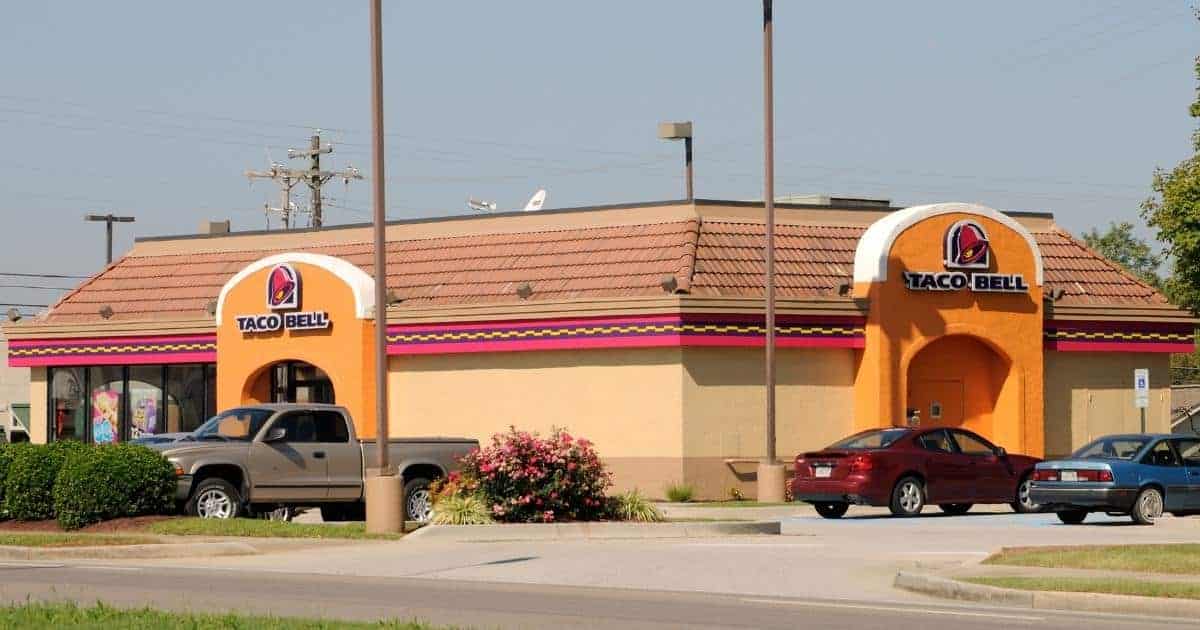 4. Order the power menu bowl
This is a lot like the burrito bowl from Chipotle. In fact, this is one of the best keto food hacks at this fast-food chain.
Unlike Chipotle, the Taco Bell power bowl only comes with two choices of protein - either chicken or steak.
After that, you can also add these options to it:
Romaine Lettuce
Cheese
Guacamole
Sour Cream
Pico de Gallo
5. Avoid these ingredients
Even though there is nothing quite like a chicken quesadilla, it is best to avoid ordering any kind of tortilla from Taco Bell.
You should also avoid these other high-carb ingredients too:
Refried Beans
Black Beans
Potatoes
Rice
Nachos
Fries
Potatoes
Fritos
Taco Shells and Tortillas
6. Enjoy sauces and fats
Make the food even more satisfying and filling by adding sour cream, shredded cheese, and guacamole to anything you order.
Take advantage of the hot sauces too! They will make even the smallest-looking meal taste a lot better, and most of them are 0g net carbs.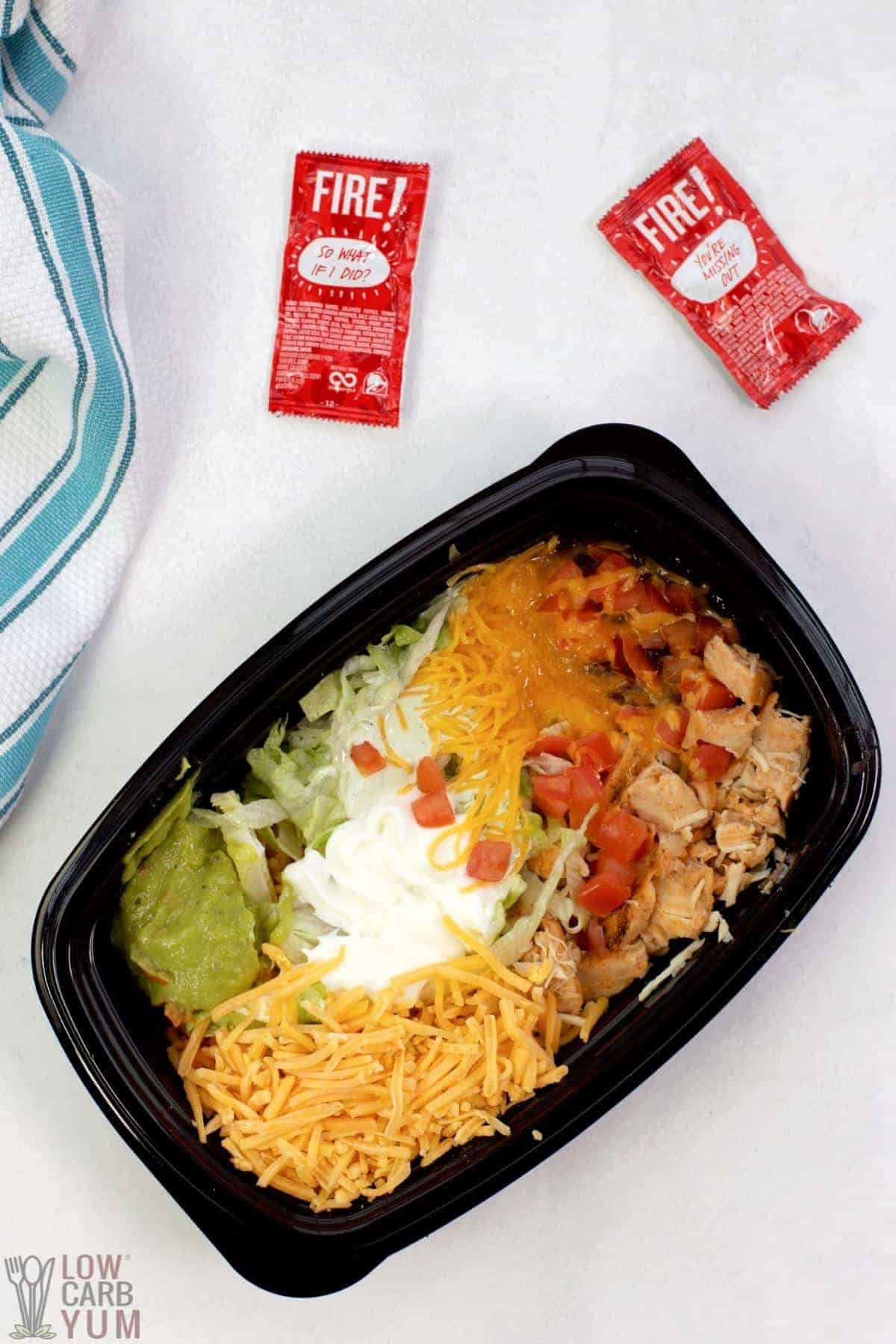 FAQs
Here are a few answers to the most frequently asked questions about ordering keto food at Taco Bell! If you don't see your question in this list, please leave it in the comments.
Are Taco Bell crunchy taco shells keto-friendly?
The taco shells at Taco Bell are actually pretty small, so some people will eat one and still be able to stay within their macros.
Is Taco Bell keto?
Taco Bell is not known for being super keto-friendly. They are a fast-food restaurant, but they do have keto options. Just avoid the high-carb ingredients, and you'll be able to stay within your macros.
Is the cheesy toasted breakfast burrito keto-friendly?
This can be a low-carb option if you order it without the tortilla. It is made with crumbled sausage, eggs, and nacho cheese sauce.
Related recipes
If this post on eating at Taco Bell has you craving spicy foods, why not try some of these Mexican-style recipes at home? These keto recipes are all easy to make and taste, just like you ordered them at a restaurant!
★ FOLLOW ME ON FACEBOOK, PINTEREST, AND INSTAGRAM FOR MORE EASY KETO RECIPES.