This post may contain affiliate links which won't change your price but will share some commission.
Full Disclosure
An easy low carb Mexican cauliflower rice that only takes a couple minutes to prepare. And, this simple dish can be made with only 4 common ingredients!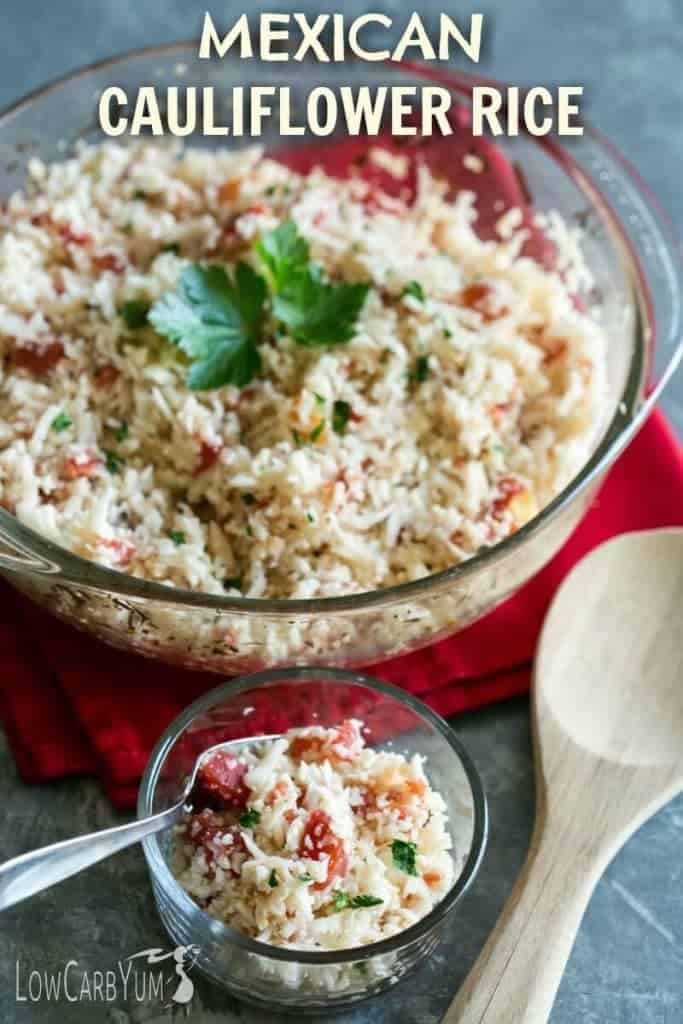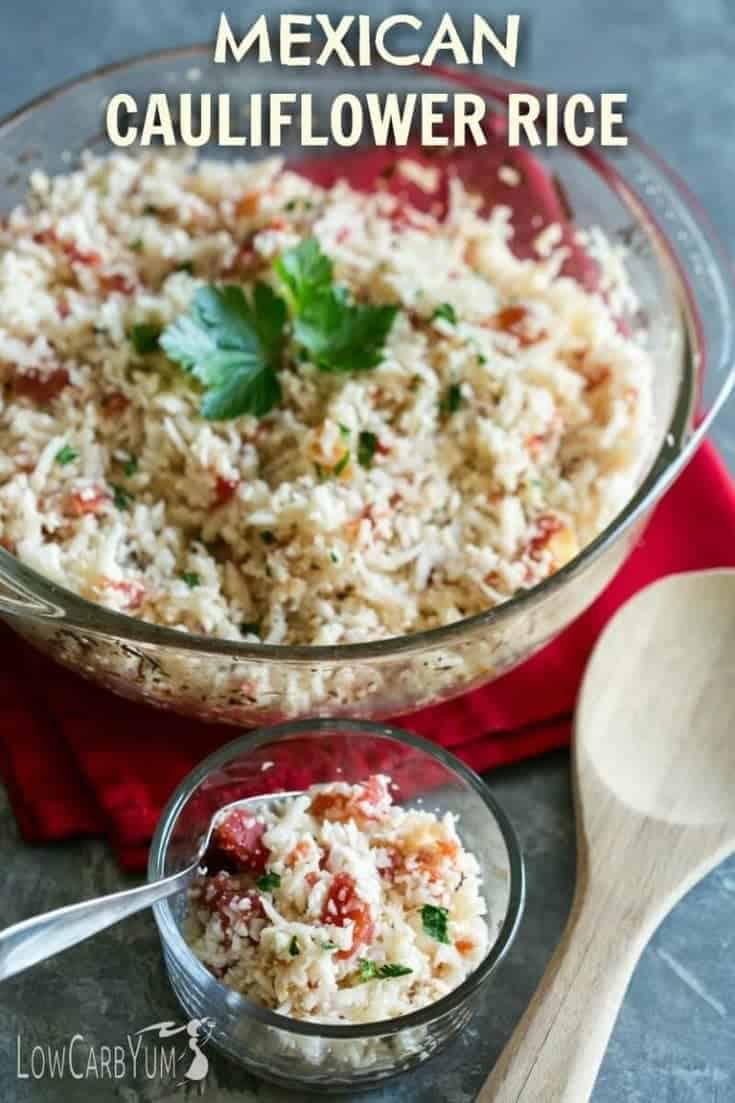 No one wants to spend a lot of time in the kitchen during the nice days of summer. So, I've been coming up with some easy dishes to enjoy over the summer months.
I like to take advantage of the fresh produce in summer. But, there are some days I look for shortcuts in cooking or it's been a while since I've shopped for produce. So, I always keep canned veggies in the pantry.
I often keep diced tomatoes on hand. And, I like to buy them in different seasonings. I especially love the cans of diced tomatoes with green chilis.
One of the most popular recipes at Low Carb Yum uses a can of the diced tomatoes with chilis. That recipe is my Mexican Zucchini and Beef.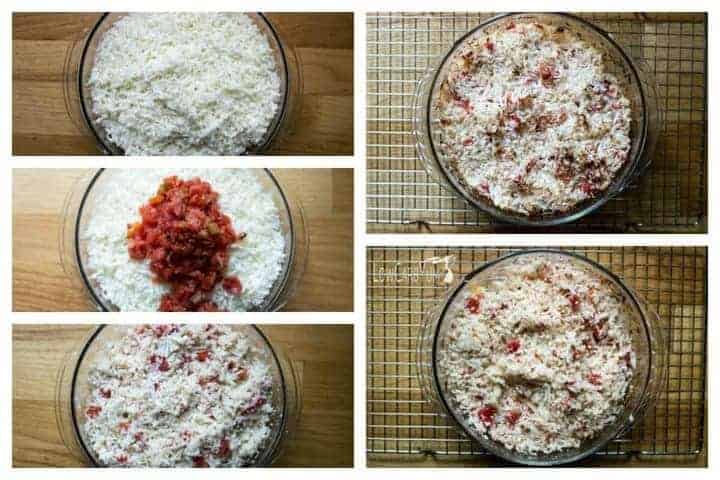 Now, I've got another super easy recipe using the tomato chili blend. This time, it's a Mexican cauliflower rice dish.
If you use the canned tomatoes, you'll only need 4 total ingredients. However, I added an option to use fresh produce for those who would rather not use the canned tomatoes.
Fresh produce is always best, in my opinion. But, with my busy schedule, I don't always have time for picking it up.
This is one of those meals that you can just throw together and put in the oven. I bet you could also cook this in the slow cooker if you don't want to heat up the house over the summer.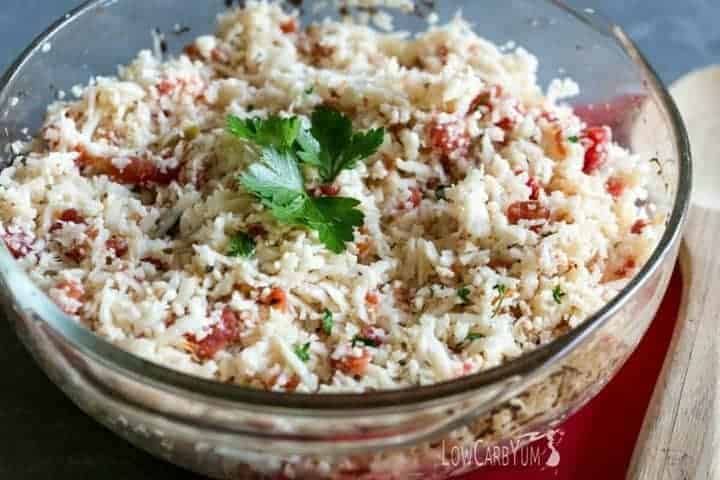 I don't like to eat heavy meals during the summer either. And this Mexican cauliflower rice side dish is super light. It makes a great side for grilled meat.
If you love the flavors of Mexican food, you'll definitely want to give this one a try. I like my food extra spicy so I sprinkle on red pepper flakes just before serving. This is optional, of course.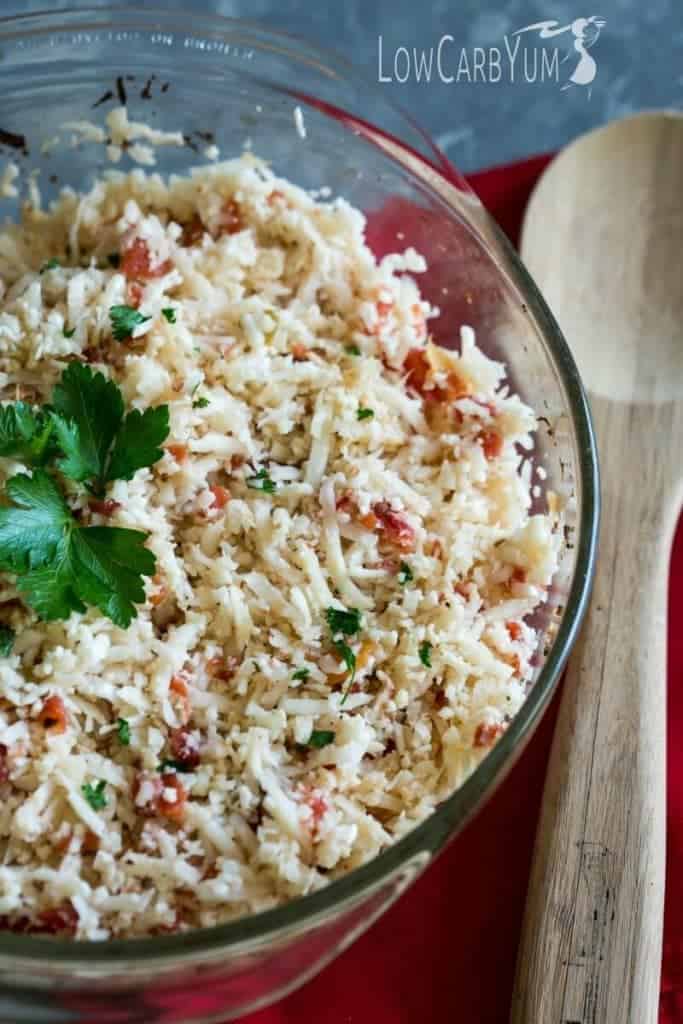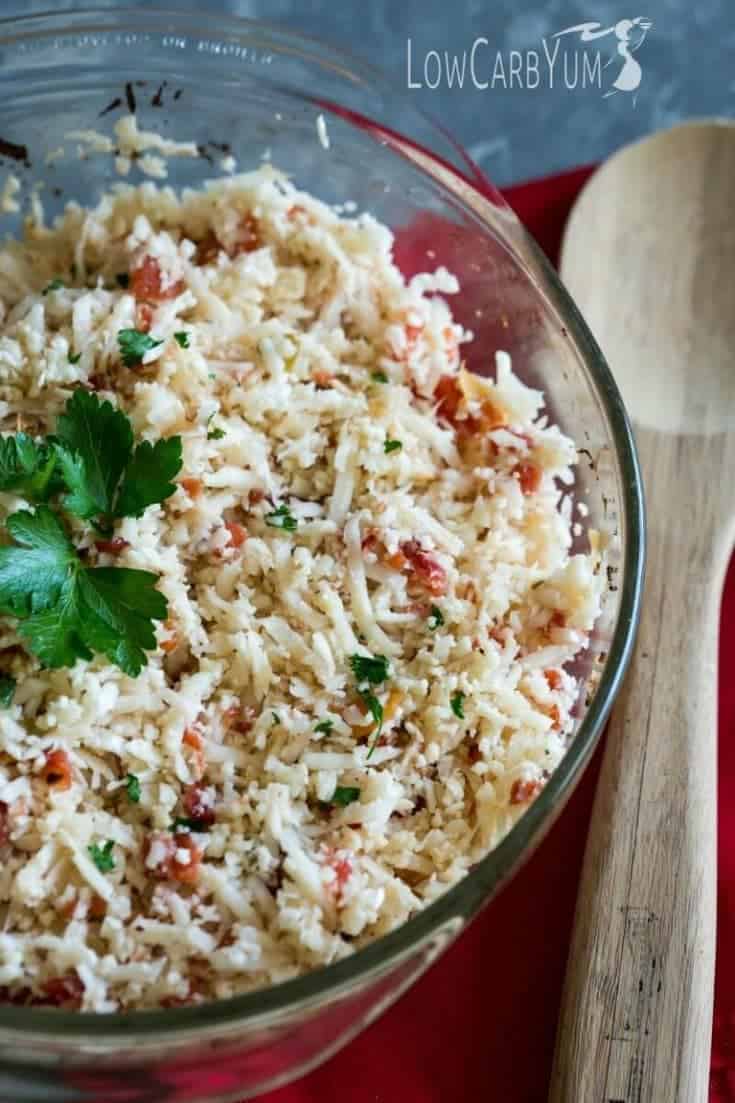 I know a lot of people think those of us that follow the low carb way of eating take cauliflower a bit too far. My Filipino father did all the cooking when I was growing up. So I ate rice every day. For me, rice is a comfort food. Much more so than bread and pasta.
Although I often eat cauliflower rice as a plain side dish, I like to change it up on every now and then. The addition of Mexican flavors is a nice change. And, it's such a cinch to throw together. You can even use up some leftover cauliflower rice if you'd like.
Some say I went a little overboard with my cauliflower chocolate pudding recipe. But, I find it's a great way to sneak a healthy veggie into a chocolate treat. I still need to try those yummy looking cauliflower brownies that I saw over at I Breathe I'm Hungry too!

Low Carb Mexican Cauliflower Rice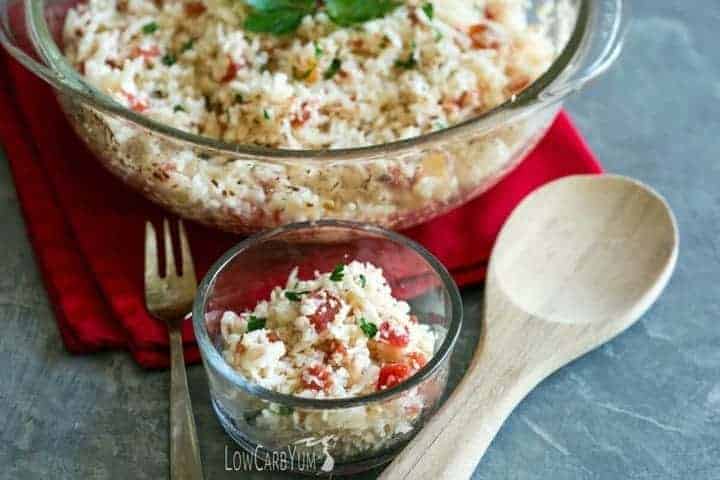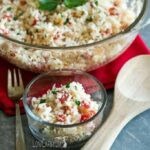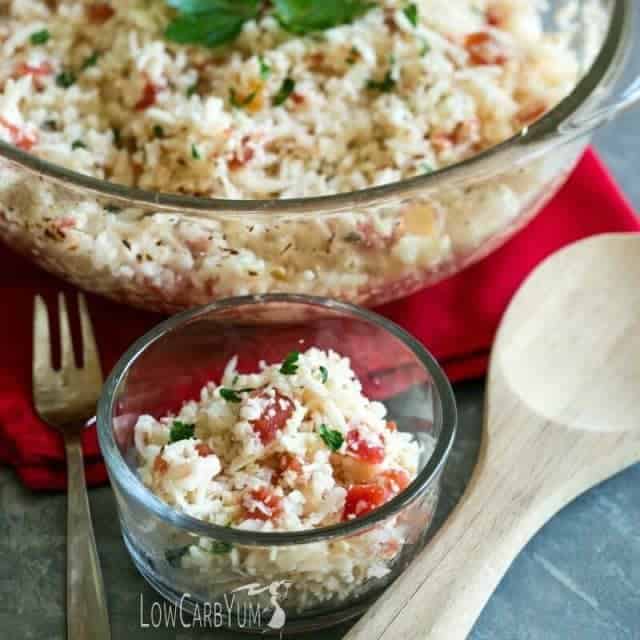 Mexican Cauliflower Rice
An easy low carb Mexican cauliflower rice that only takes a couple minutes to prepare. And, this simple dish can be made with only 4 common ingredients!
Instructions
In 1 1/2 quart baking dish, mix the cauliflower, diced tomato blend, and salt together until well combined.

Bake at 350F for 40 minutes, stirring about halfway through. Sprinkle on fresh cilantro and optional red pepper flakes.
Recipe Notes
If you prefer not to use the canned tomato blend, you can sub with a fresh mix of about 1 cup diced tomatoes, 1/2 small onion (or equivalent dried flakes), 2 green chili peppers chopped, 2 cloves minced garlic, and 2 tablespoons lime juice. Add additional salt if needed.
Nutrition Facts
Mexican Cauliflower Rice
Amount Per Serving (111 g)
Calories 27
Calories from Fat 4
% Daily Value*
Total Fat 0.4g 1%
Sodium 325mg 14%
Total Carbohydrates 5.7g 2%
Protein 4.6g 9%
* Percent Daily Values are based on a 2000 calorie diet.
Related Posts