From keto chocolate chip cookies to sugar-free peanut butter cookies, these keto cookie recipes are the best ones you'll find!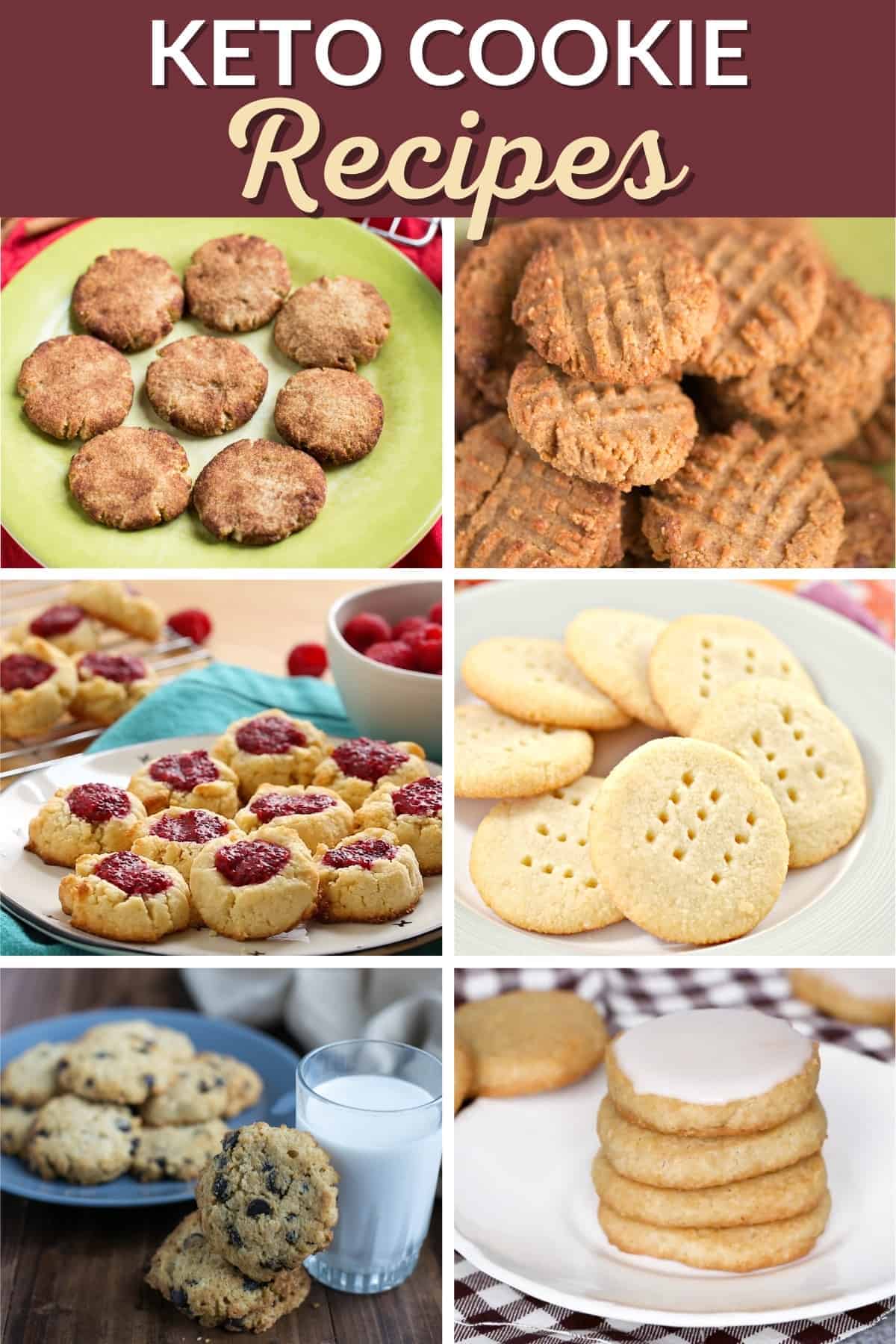 Article Index
I love cookies! They are so easy to portion control - just grab one or two and keep the rest for later. Plus, there are just so many different ways you can make them keto-friendly.
When I am feeling like I need a sweet snack, I like to grab a yummy cookie. It usually quiets that craving for sugar and makes me feel like I am not denying myself one of my favorite treats.
It's so important to find ways to make your favorite foods low-carb. When you are able to still eat the foods you love and stay in ketosis, you won't be tempted to eat too many carbs.
25 Keto Cookie Recipes To Make At Home
All 25 keto cookie recipes on this list are completely different from each other. Try them all! Some have almost no carbs at all and some are an easy way to give in when you crave chocolate.
1. Gluten-Free Coconut Flour Cookies
These coconut flour cookies use less flour than traditional cookies, and they are really easy to pack in your lunch or eat on the go. Plus, they are so easy to make that you can make a large batch of them when you do the rest of your meal prep for the week.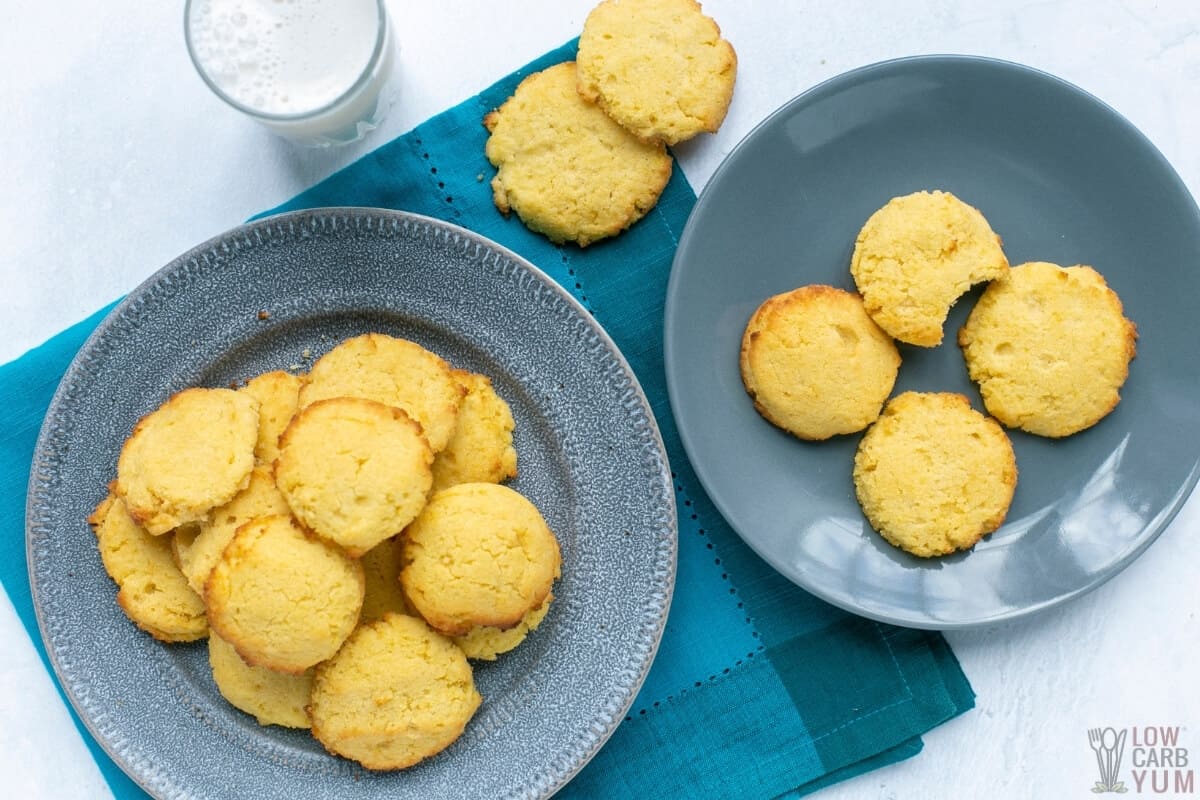 2. Keto Shortbread Cookies
When you want something that is sweet or a really simple dessert, these keto shortbread cookies hit the spot. They are made with almond flour, butter, and confectioner's sugar substitute.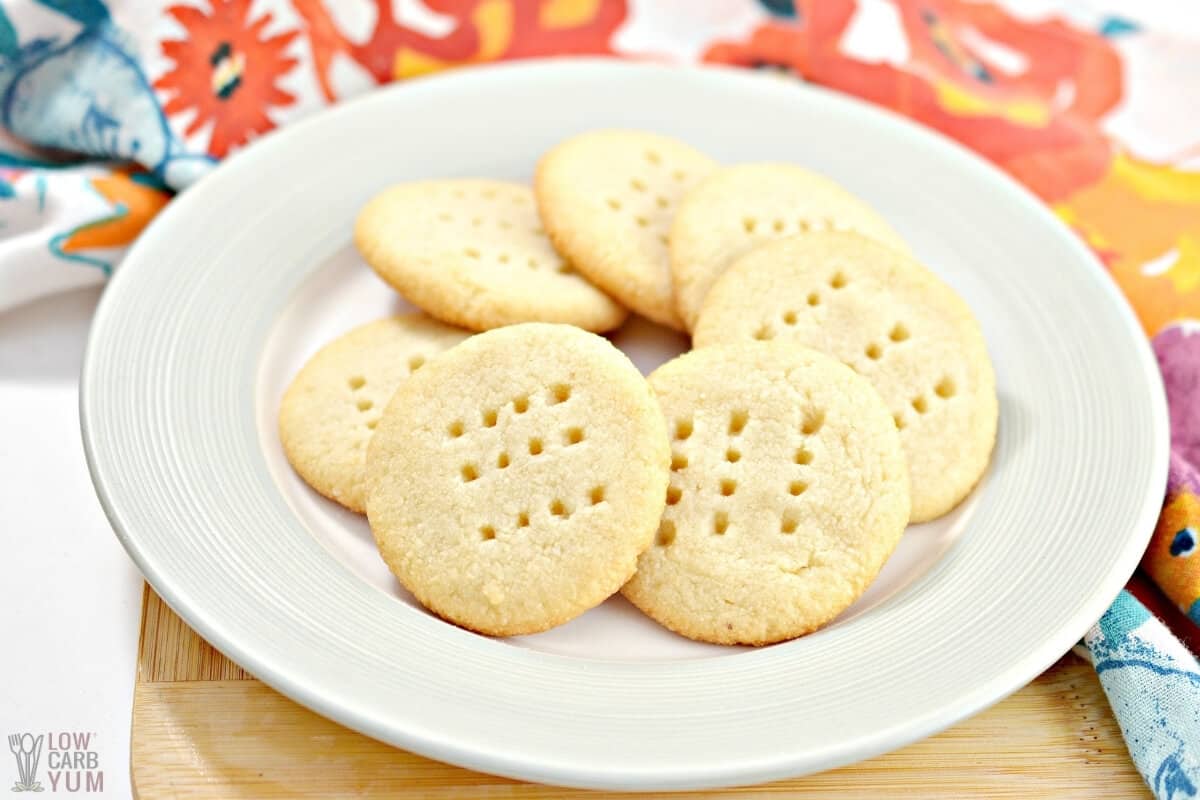 3. Easy 5-Ingredient Peanut Butter Chocolate Chip Cookies
With only 4g net carbs in each cookie, you will want to indulge in a few of these keto peanut butter chocolate chip cookies. They are made without any flour and have a rich fudgy taste. They are one of my favorite keto cookie recipes on this list!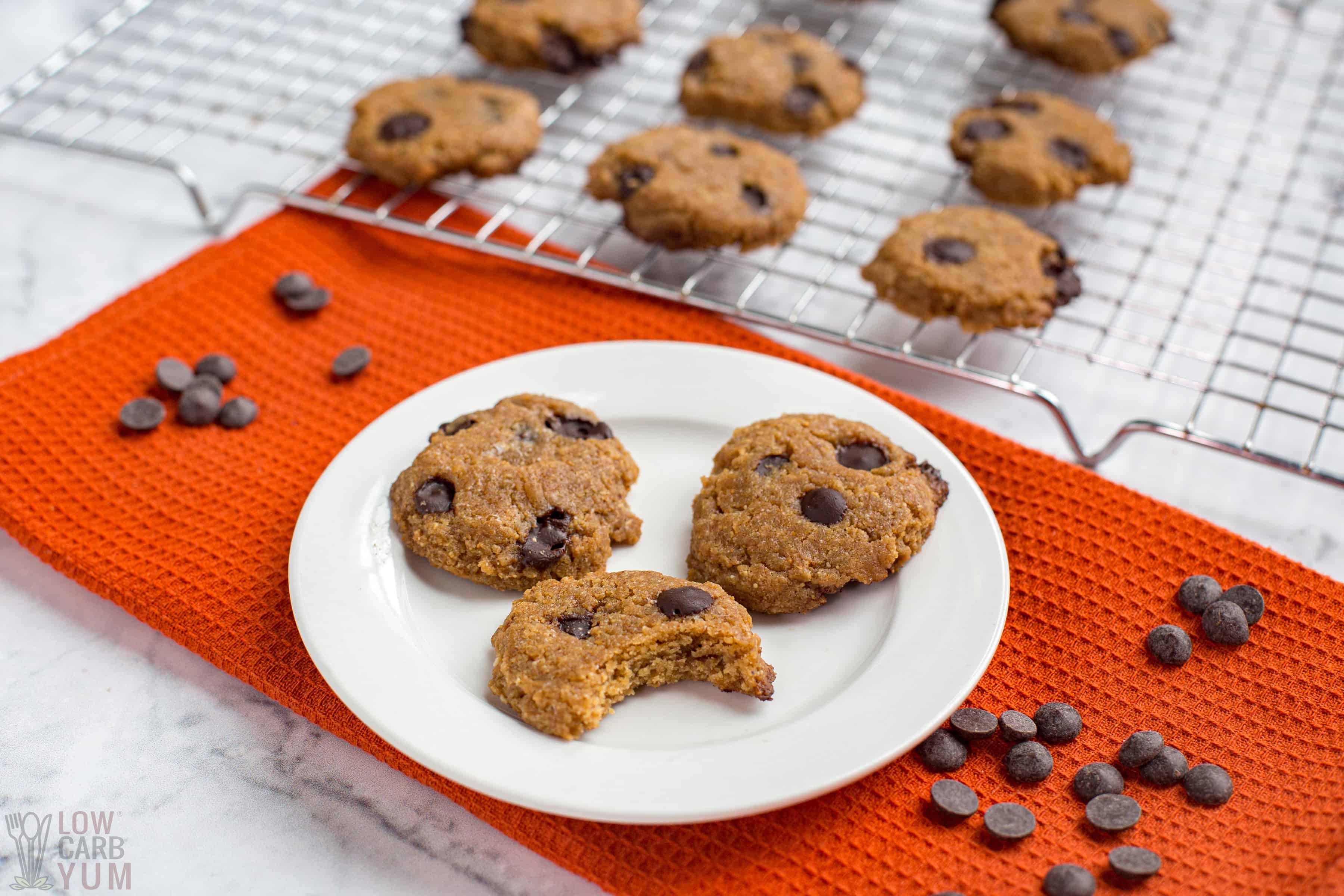 4. Healthy Chocolate Zucchini Cookies
When you are craving chocolate, these fiber-packed chocolate zucchini cookies really hit the spot! They are made with shredded zucchini, cocoa powder, and sugar-free chocolate chips.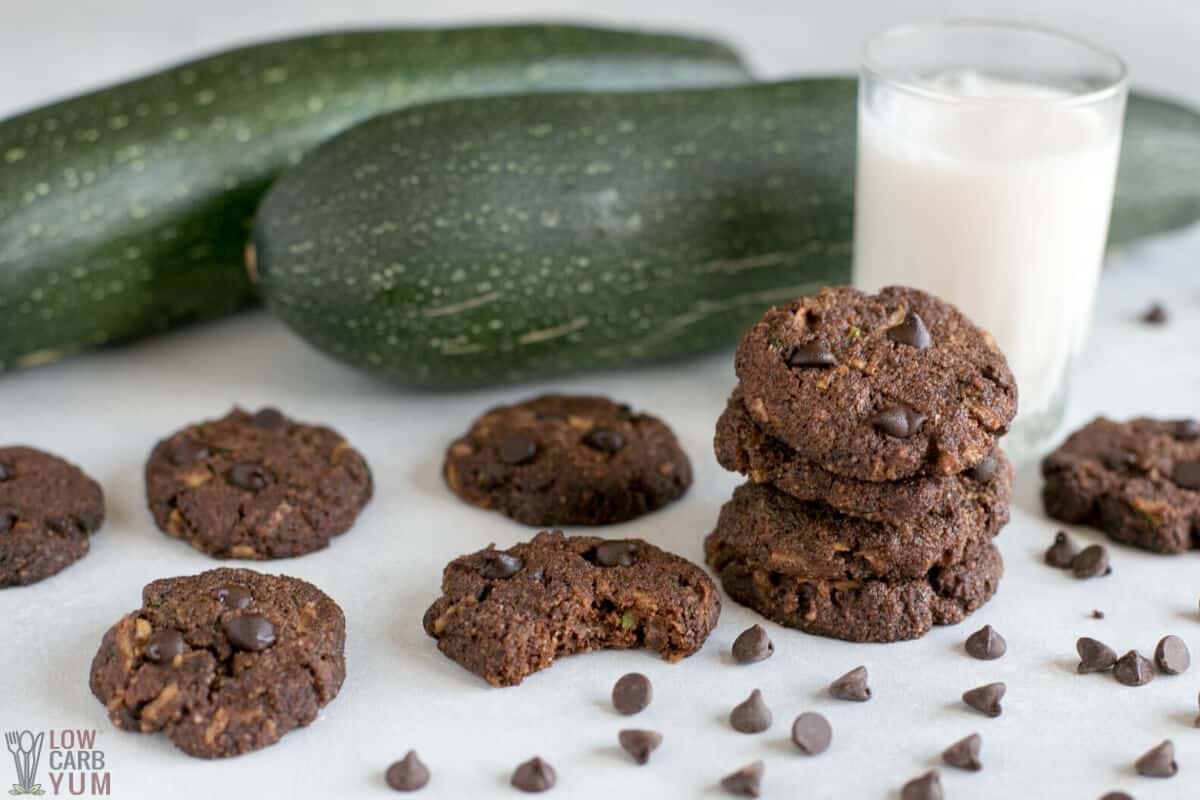 5. Gluten-Free Oreo Cookies
You won't believe that these scrumptious sandwich cookies are keto-friendly! These gluten-free Oreo cookies are made with 2 chocolate cookies and a delicious cream cheese filling. I love creating keto cookie recipes that taste like my favorite treats from the store.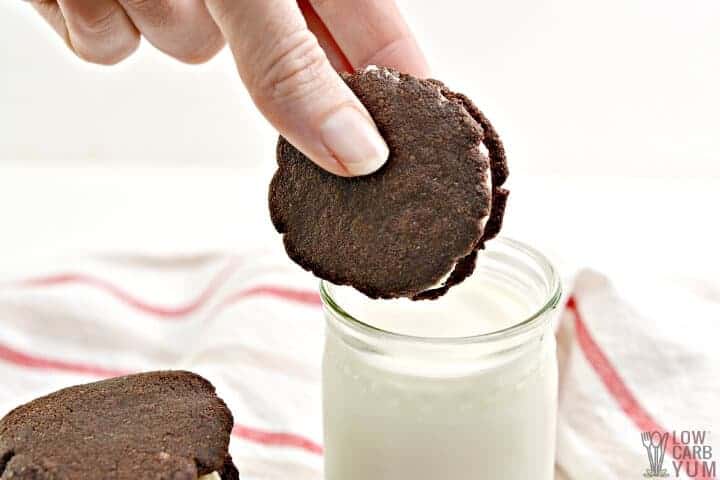 6. No-Bake Peanut Butter Cookies
There are so much protein and healthy fats in these no-bake peanut butter cookies that they actually help you stay in ketosis. Plus, they have a surprising ingredient for an extra crunch - pumpkin seeds!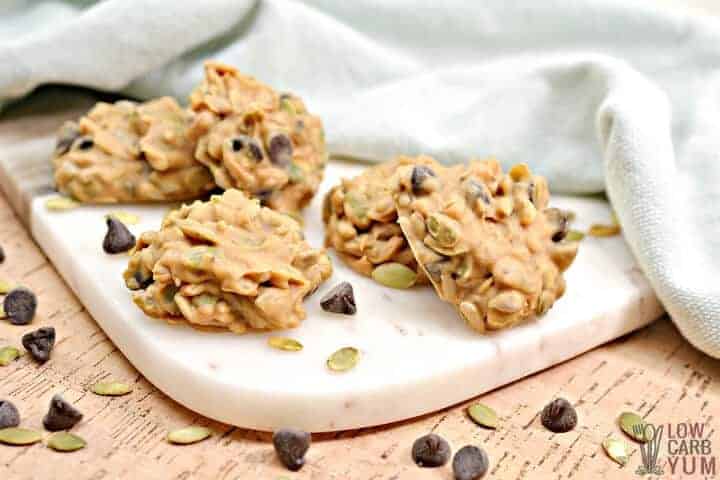 7. Sugar-Free Meringue Cookies
For a completely different taste and texture, make some sugar-free meringue cookies. The surprising thing about these cookies is that they have 0.1g net carbs in each one. They are almost 0g net carbs each!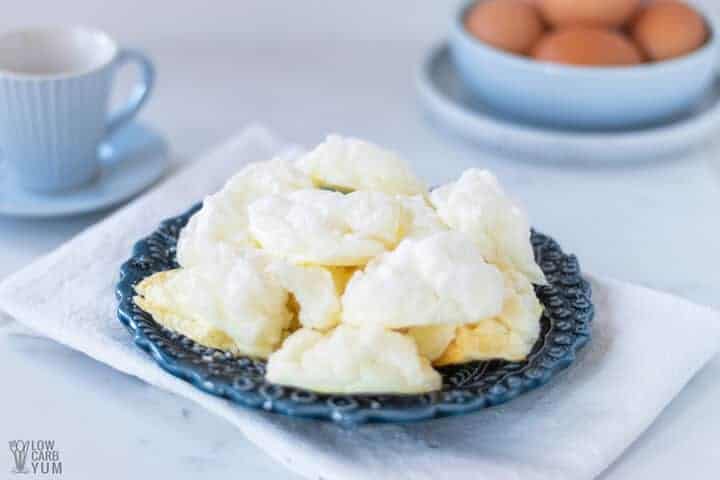 8. Italian Hazelnut Flour Cookies
Hazelnut flour gives these Italian cookies a really nutty flavor and each cookie only has 0.4g net carbs! The best thing about these cookies is that they are based on an Italian cookie called Brutti Ma Buoni, which literally translates to "ugly but good."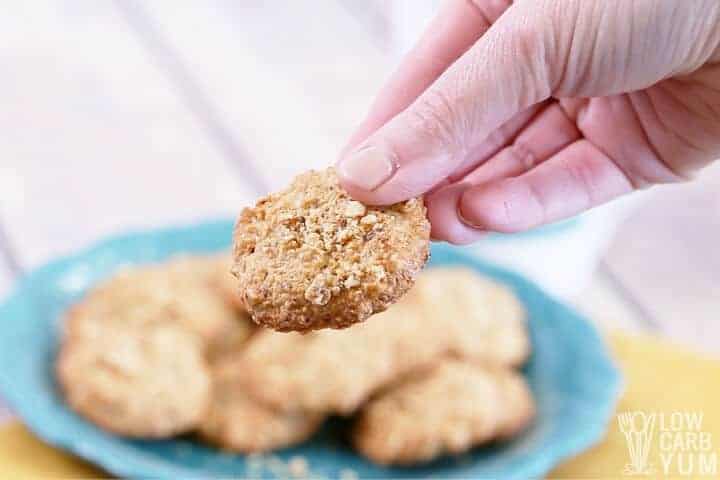 9. Keto Ginger Snaps
Another gluten-free and sugar-free cookie idea is a keto ginger snap. They have a comforting spice with a touch of molasses flavor. In fact, you will probably end up adding this to your keto cookie recipes Pinterest board - they are that good!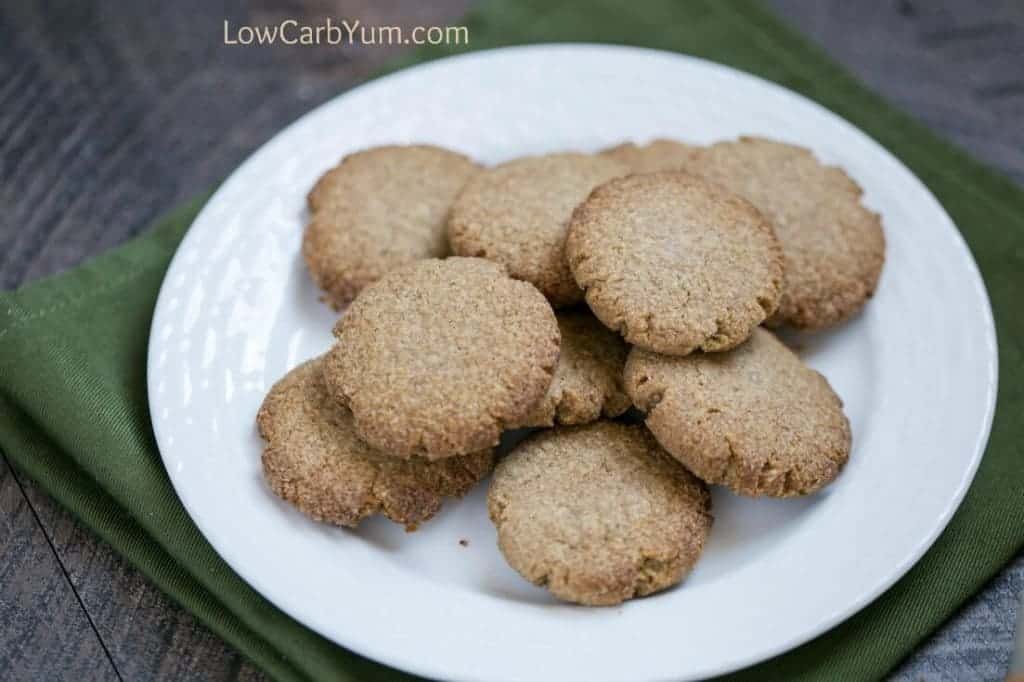 10. Low-Carb Peanut Butter Cookies
These peanut butter cookies are fortified with coconut flour, giving them a lot more fiber and healthy fats. Plus, they taste just like traditional peanut butter cookies, but without the extra sugar.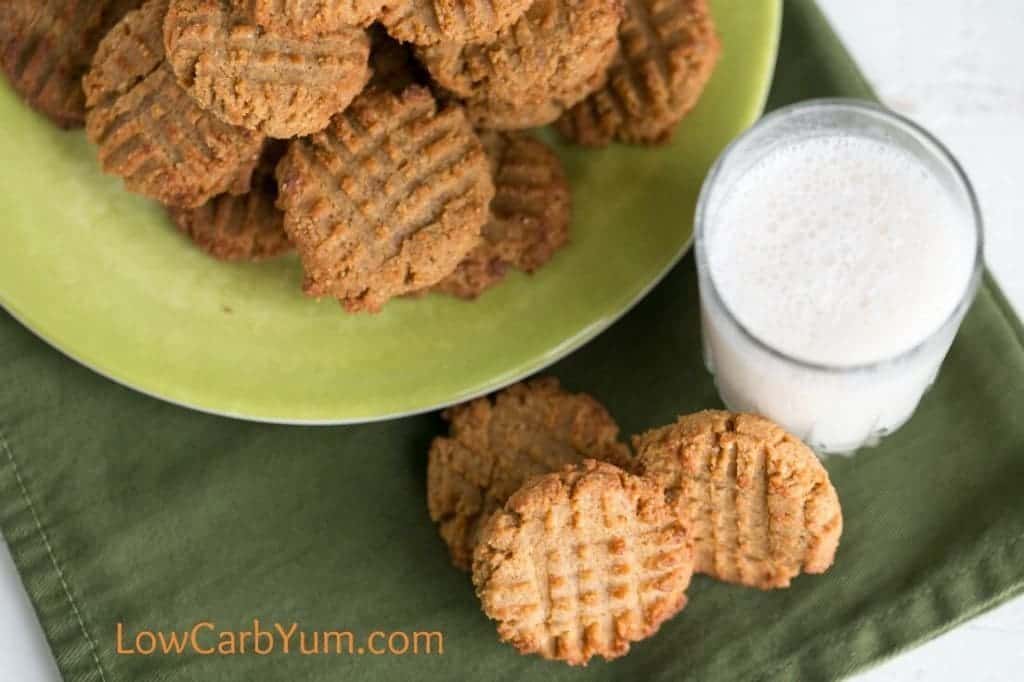 11. Coconut Flour Chocolate Chip Cookies
These keto chocolate chip cookies smell heavenly as they bake! Coconut flour gives them a perfectly soft and chewy texture, and they bake with the buttery-sweet flavor that I love about cookies.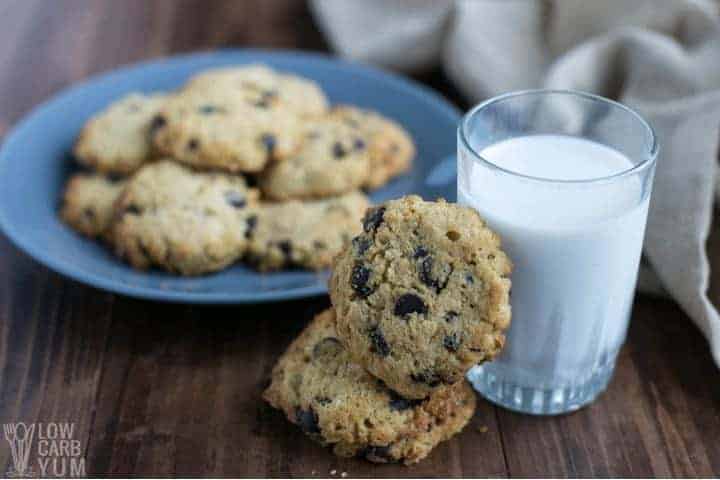 12. Gluten-Free Pumpkin Cookies
Not all cookies need eggs! These pumpkin cookies are soft and chewy and made completely egg-free. Even though pumpkin spice is a fall flavor, I enjoy them all year long.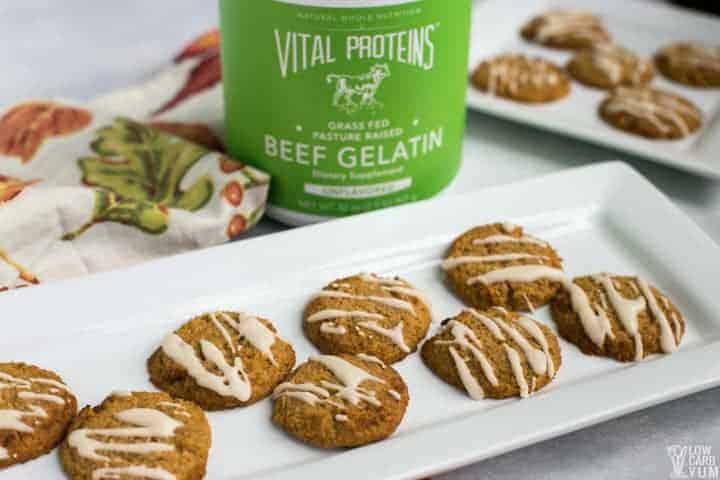 13. Coconut Flour Cranberry Orange Cookies
These delightful cookies have 0.8g net carbs in each cookie! They have a refreshing burst of orange flavor mixed with tart cranberries. The pair is undeniably perfect.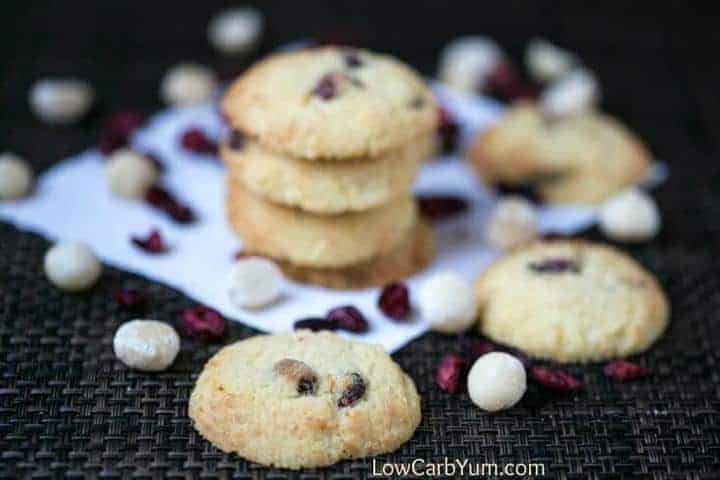 14. White Chocolate Macadamia Nut Cookies
Another classic cookie is the white chocolate macadamia nut cookie. When you use sugar-free white chocolate chips, it keeps the carb counts down pretty low. These cookies are crispy on the bottom and chewy in the middle - they are amazing!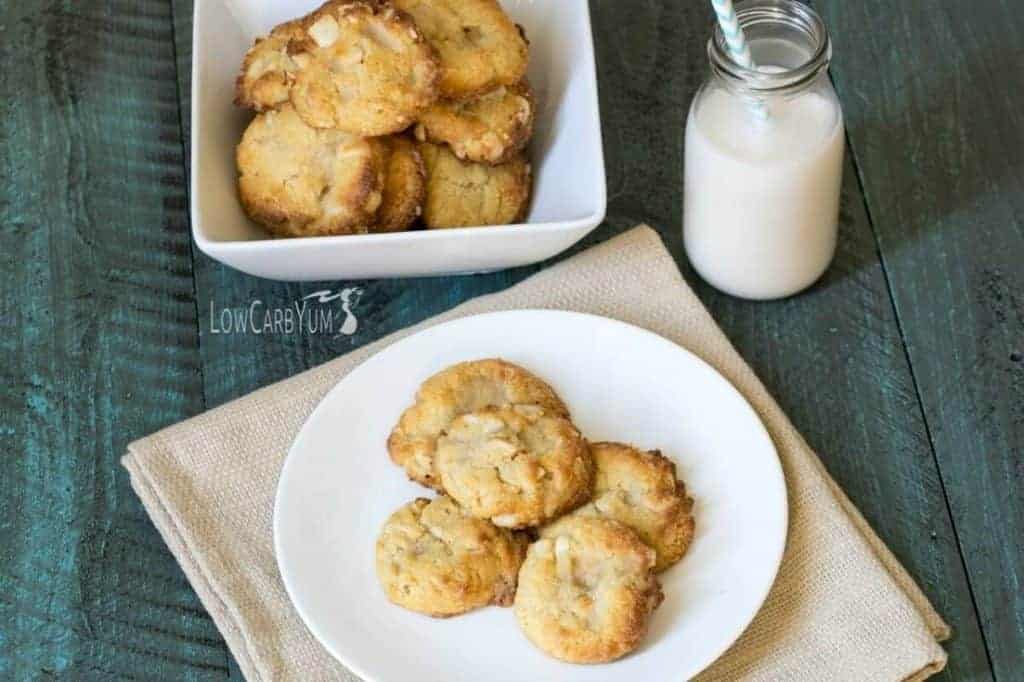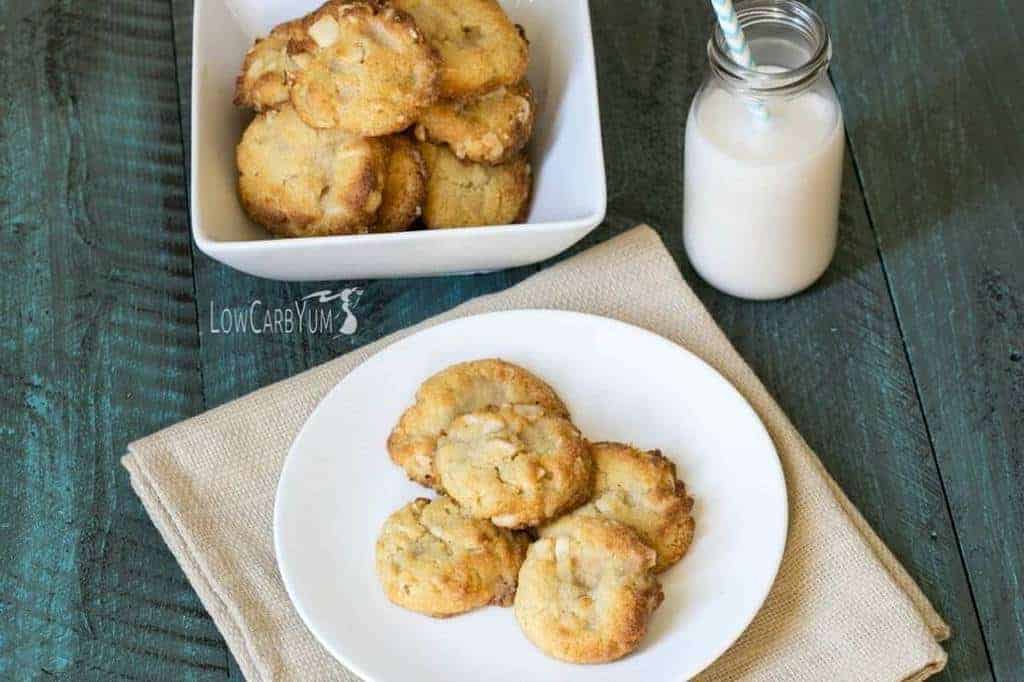 15. Brown Butter Coconut Cookies
If you prefer a richer flavor, try these brown butter coconut cookies. They are made with unsweetened coconut flakes and the deep taste of brown butter.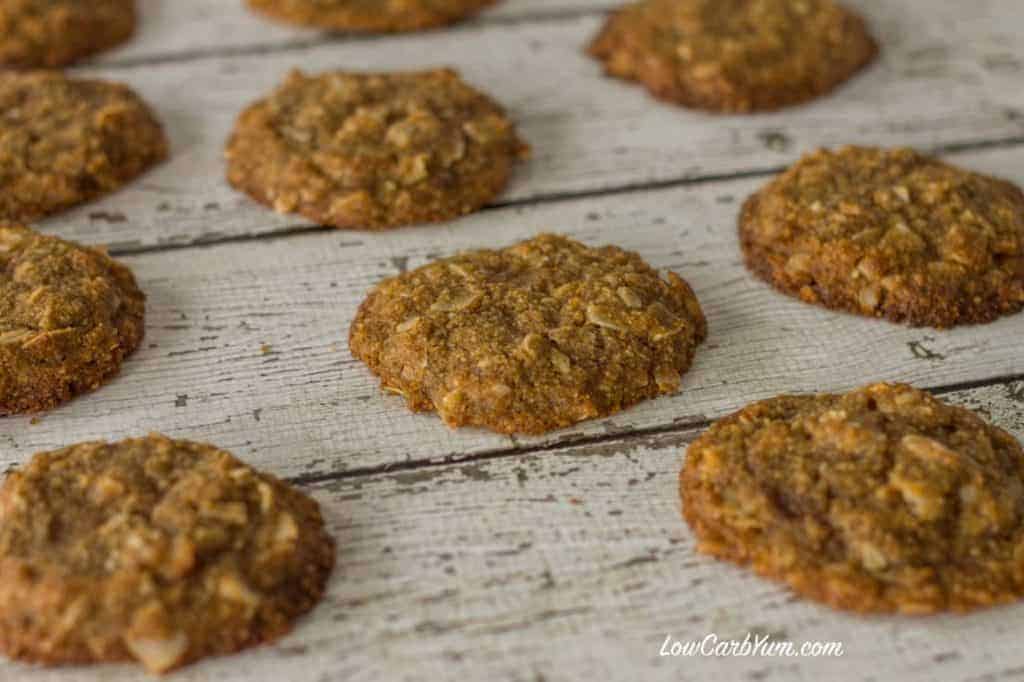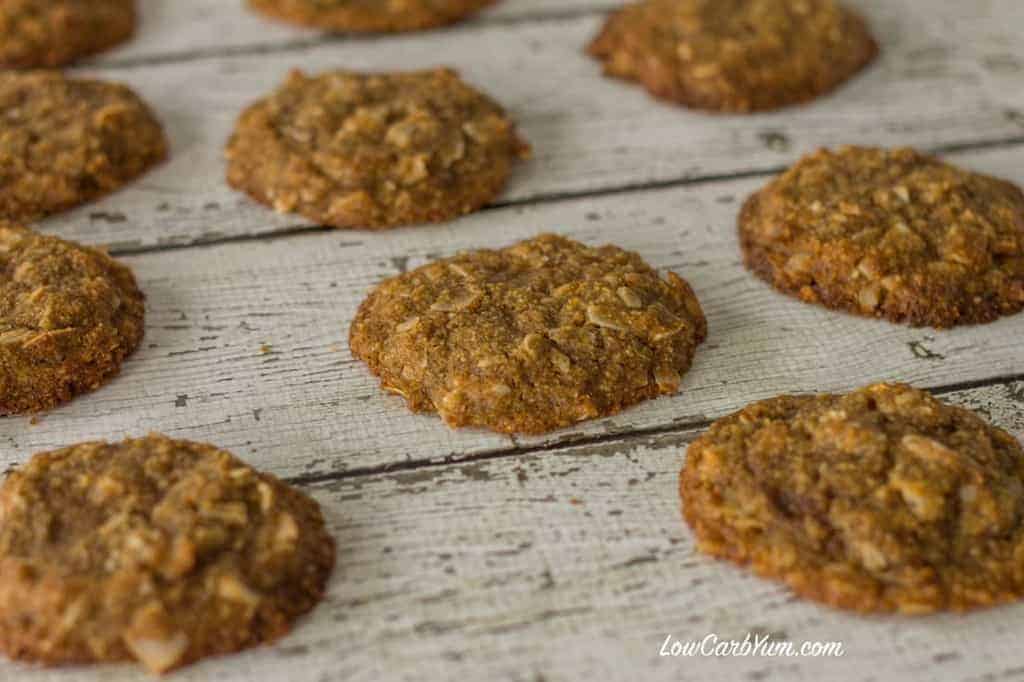 16. Flourless Chocolate Cookies
For a completely different experience, make some flourless chocolate cookies. They don't even use nut butter! Just some peanut butter chips, cocoa powder, egg whites, and a few other ingredients.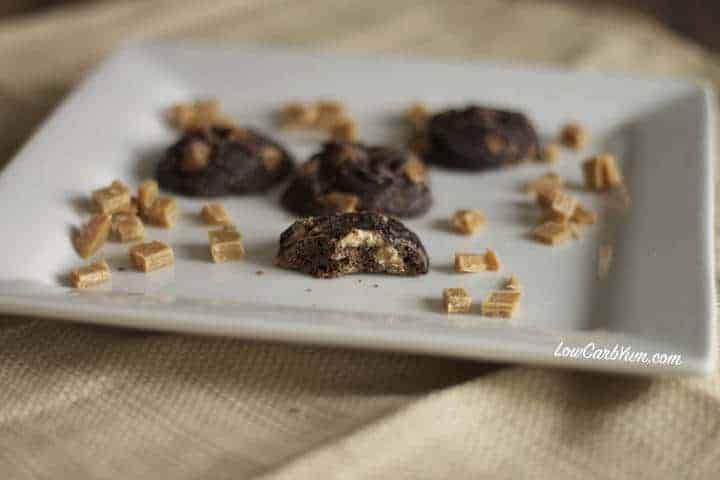 17. Gluten-Free Thumbprint Cookies With Jam
Thumbprint cookies are usually a Christmas or winter holiday treat, but these are so delicious, you'll want to eat them all year long. The best part about them is a dollop of raspberry chia seed jam on top.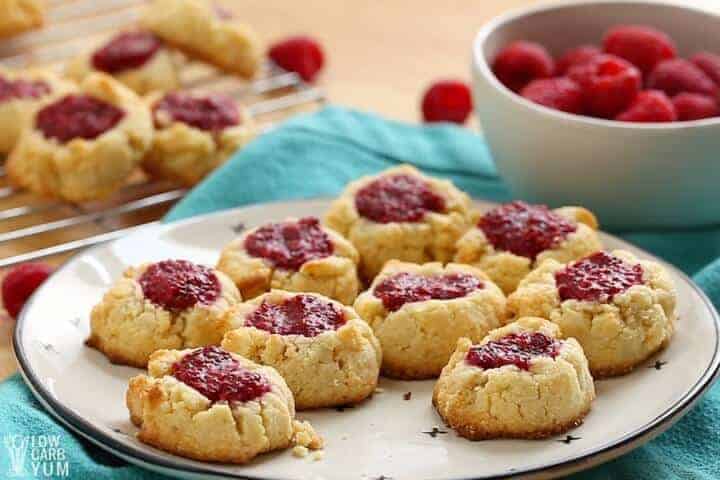 18. Cranberry Walnut Cookies
Tart cranberries are accentuated by earthy walnuts for a cookie that you'll want to eat in one sitting. These cranberry walnut cookies are a heart-healthy treat you can eat with your lunch.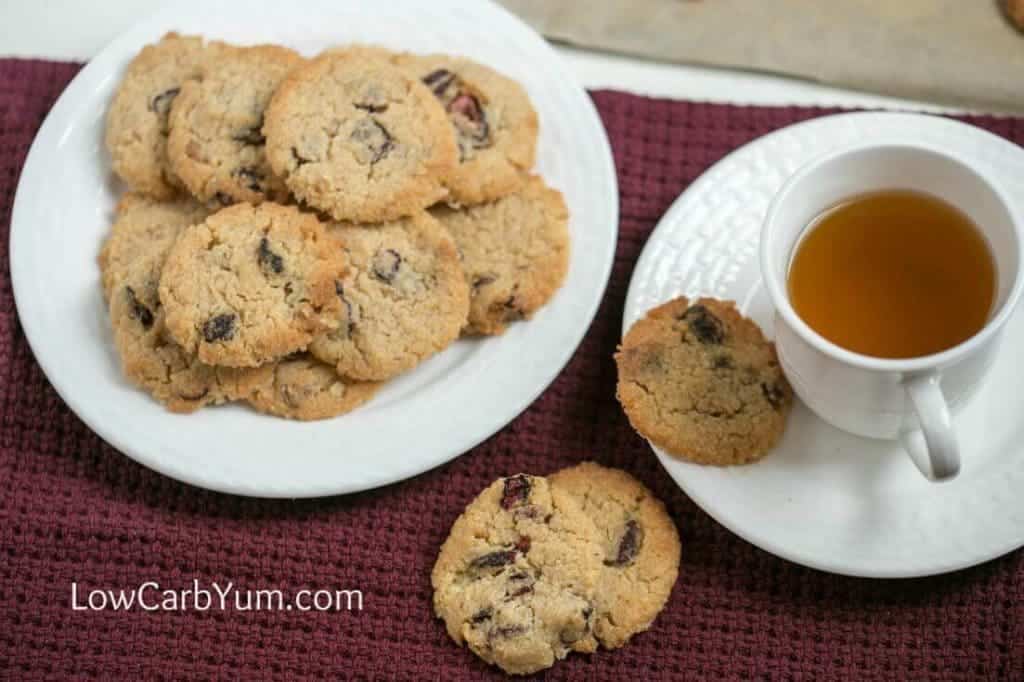 19. Low-Carb Peanut Butter Sandwich Cookies
Photo Credit: KimspiredDIY.com
If you love peanut butter, then you will really enjoy these peanut butter sandwich cookies! They taste just like those Nutter Butter cookies that you can buy from the store, but with a lot fewer carbs.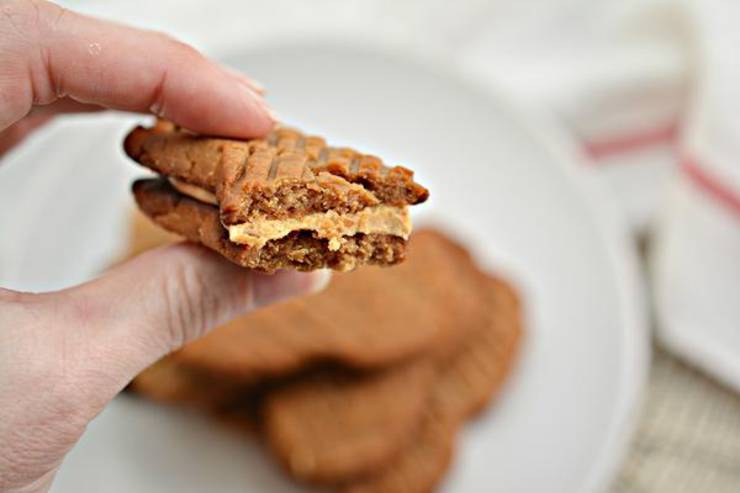 20. Keto Haystack Cookies
Photo Credit: KeyToMyLime.com
These keto haystack cookies are another easy no-bake cookie that combines salty and sweet flavors. I love how soft and yet crunchy they are too.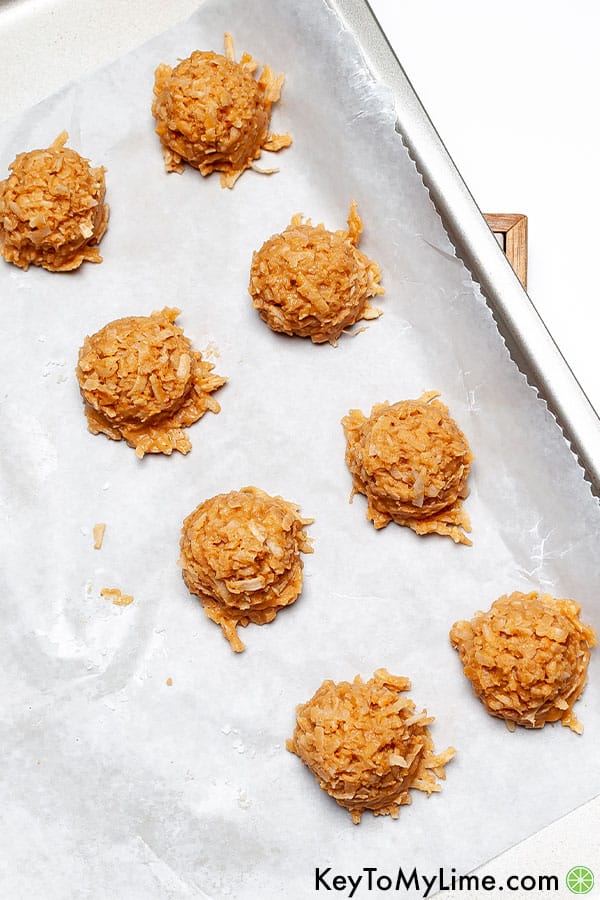 21. Keto Sugar Cookies
Photo Credit: KetoFocus.com
Every single holiday is a reason to make some keto sugar cookies. This recipe makes sugar cookies that are soft but crispy on the outside, so you can decorate them easily.
In fact, when I want a sugar cookie, this is one of the first keto cookie recipes I use.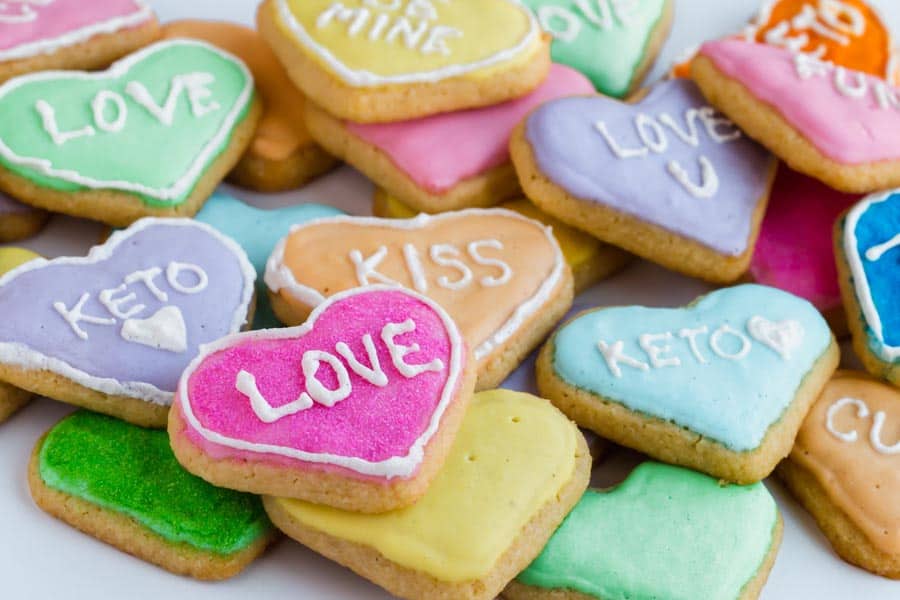 22. Keto Snickerdoodles
Photo Credit: CassidysCraveableCreations.com
You will love the sugar-cinnamon combination of these keto snickerdoodles! They come out of the oven really soft, but as you let them set, they firm up and are so fun to eat.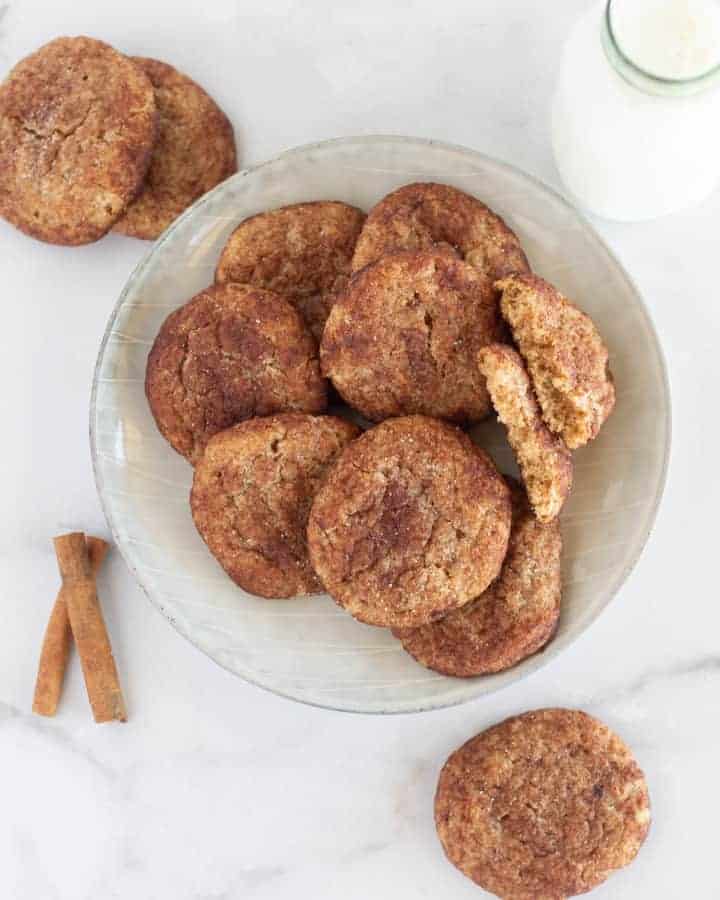 23. Gooey Low-Carb Chocolate Peanut Butter Cookies
Photo Credit: HomemadeInterest.com
Not only are these low-carb chocolate peanut butter cookies sweet and rich, but they are baked with a sugar-free peanut butter cup inside. When you bite into them, it's like eating a candy bar!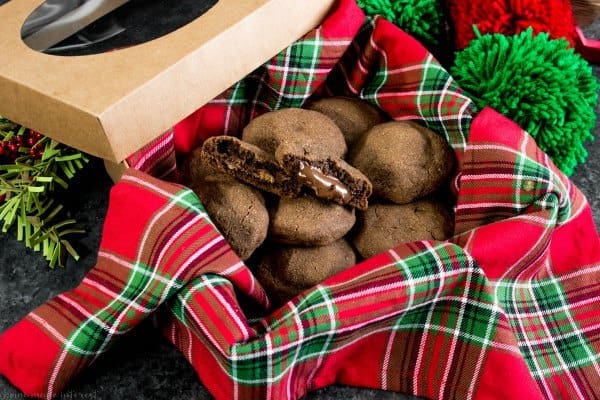 24. Low-Carb Strawberry Cheesecake Cookies
Photo Credit: OurWabiSabiLife.com
When you need something for tea or brunch, make these strawberry cheesecake cookies. They have a texture that resembles a scone and are made with real strawberries.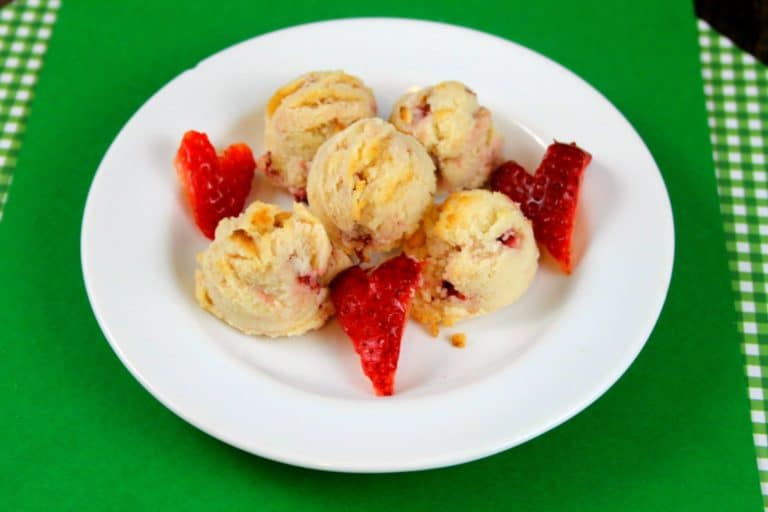 25. Keto Coffee Cookies
Photo Credit: HealthyLifeTrainer.com
Finally, you just can't go wrong with keto coffee cookies. Yes, they really are made with espresso coffee! They will energize you without the sugar crash at the end.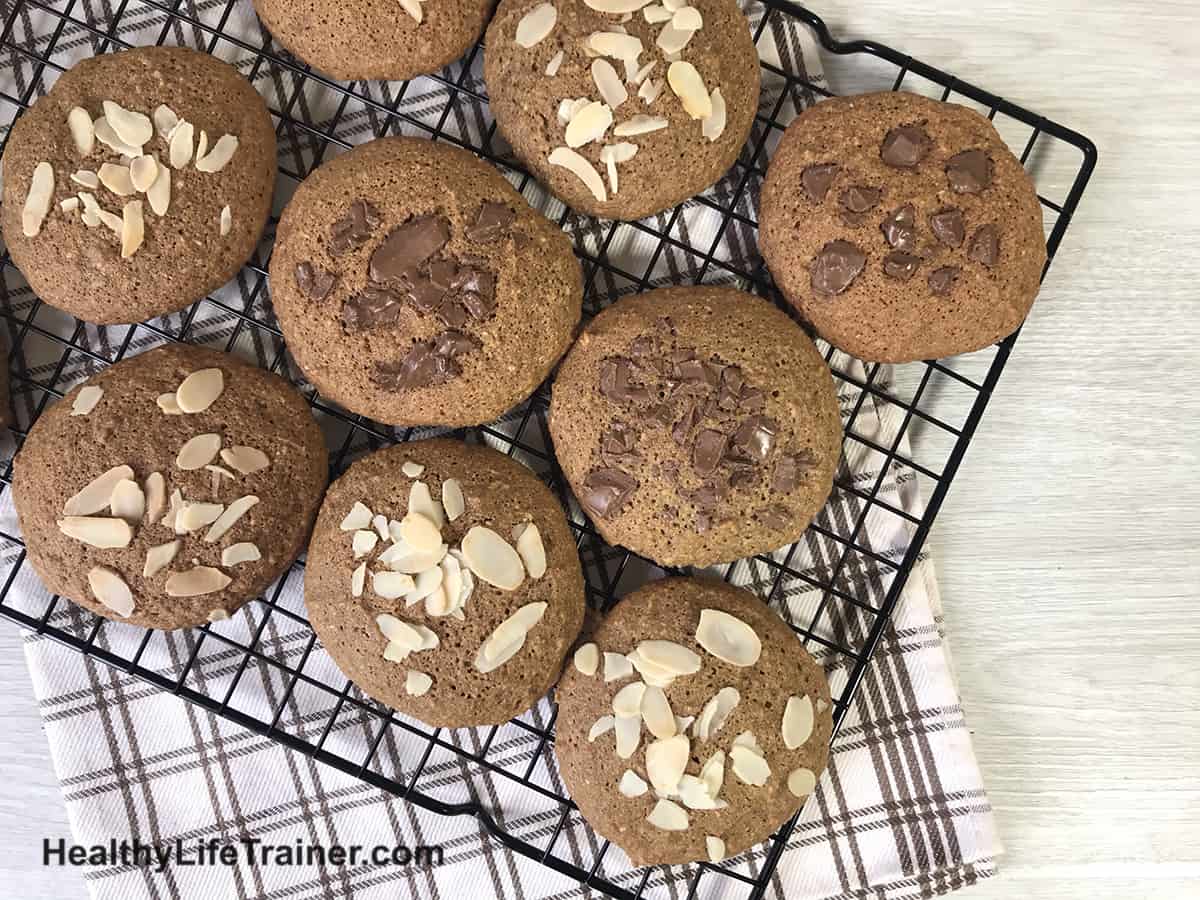 Frequently Asked Questions About Low-Carb Cookies
Now that you have tons of keto cookie recipes to try, here are some questions people often ask about them. Have fun baking!
What is the best flour to use for low-carb cookies?
The best types of low-carb flour for keto-friendly cookies are going to be either almond flour or coconut flour. Some cookies don't use any flour at all, so find the recipe that works with your lifestyle.
Can I have chocolate on keto?
Yes, you can have chocolate on keto! If you use it to bake, use unsweetened cocoa powder or sugar-free chocolate chips. I like to buy my chocolate from Good Chocolate.
What can I use instead of peanut butter in low-carb cookies?
Instead of peanut butter, you can substitute with any unsweetened nut or seed butter. Some popular choices are sunbutter or almond butter.
I hope you enjoy these keto cookie recipes! If you decide to try one, let me know in the comments down below which ones are your favorite.
Follow us on FACEBOOK, PINTEREST, and INSTAGRAM for even more tasty keto-friendly recipes!