Keto fat bomb recipes are perfect for anyone on a low carb or ketogenic diet! With both savory and sweet bombs to choose from, there is sure to be a favorite for everyone!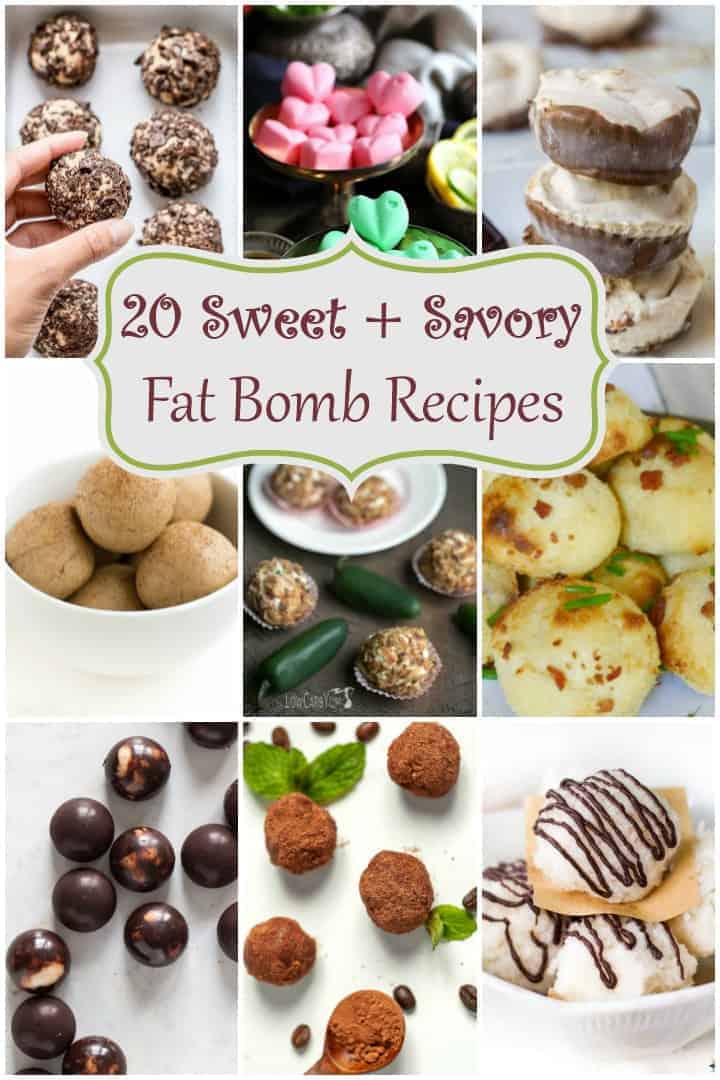 Jump to:
What are fat bombs?
If you are new to the keto lifestyle, you may or may not know what fat bombs are. Those of us who have been eating keto for a while are very familiar with the delicious, fat-laden treats!

Fat bombs are bite-sized, no-bake treats that are great for snacking or to curb hunger. Most importantly, they are perfect for helping us reach our daily quota of fat macros. Most often, fat bombs are made with a base of nut butter, coconut oil, or cream cheese. Sweet bombs are almost always covered with some form of sugar-free chocolate or cocoa powder.

They're easy to make, and almost all fat bombs are low carb, keto, and vegan-friendly.

The fat bomb recipes below are broken into two categories; sweet and savory. When you see one that you would like the recipe for, just click on the hyperlinked title and you'll be taken to the recipe.

Sweet Fat Bomb Recipes
In just 5 minutes, you can make this low carb high fat frozen peanut butter fat bomb recipe. These little bites of indulgence will curb any high-carb dessert craving!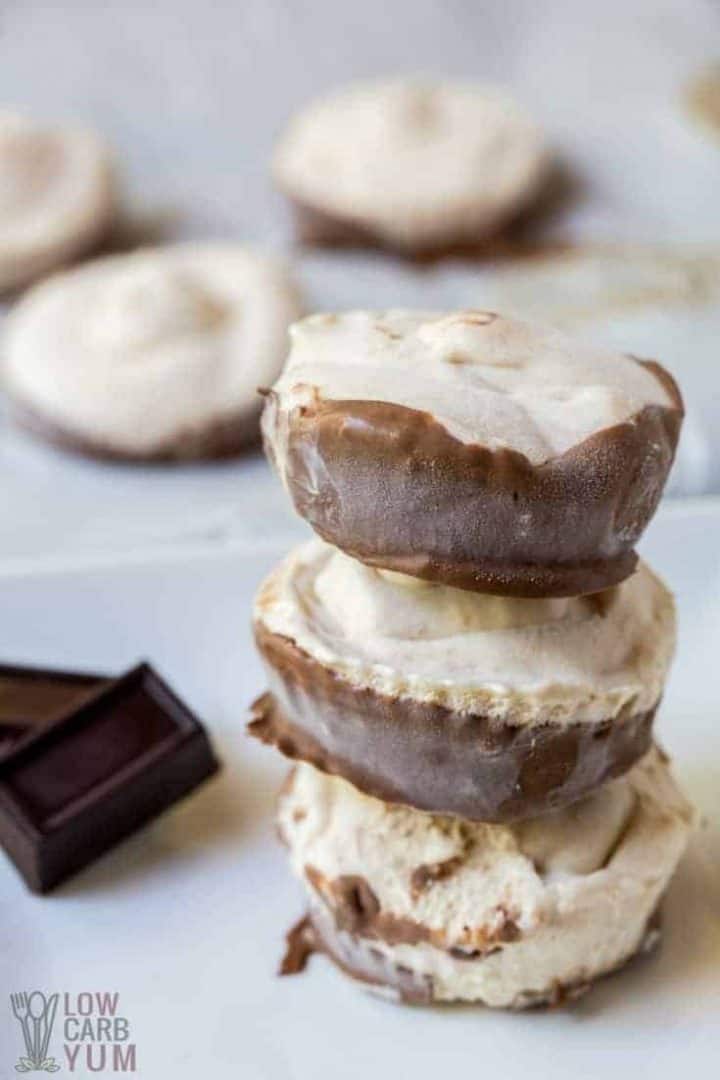 Keto Fat Bomb Cream Cheese Recipe, from Low Carb No Carb
These cream cheese bombs are a perfect addition to the LCHF way of eating. The deliciously smooth, rich and flavorful tasty treats are a must if you need to up your fat intake or have a sweet craving.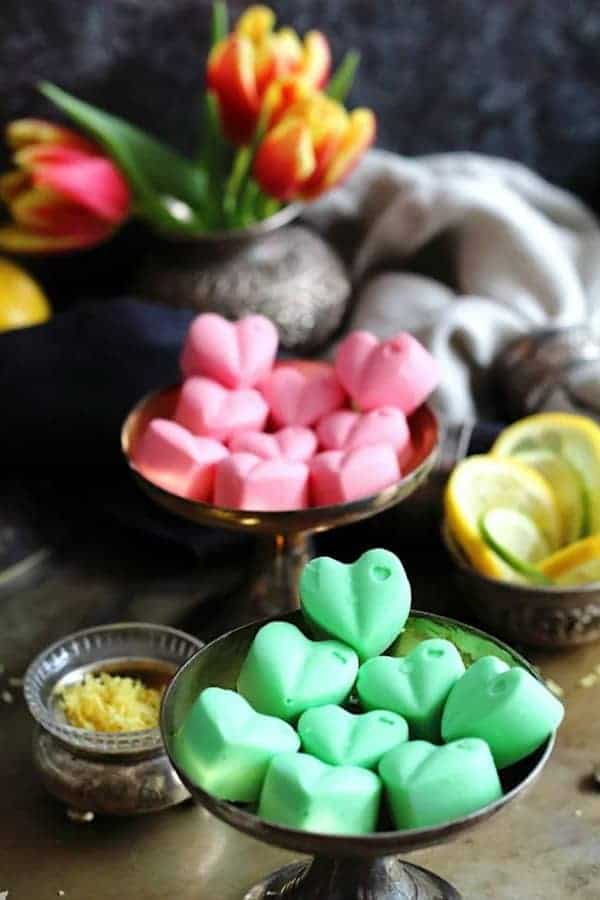 Neapolitan Fat Bombs, from Ruled.Me
A healthy source of fat macros that tastes just like the ice cream you loved as a kid!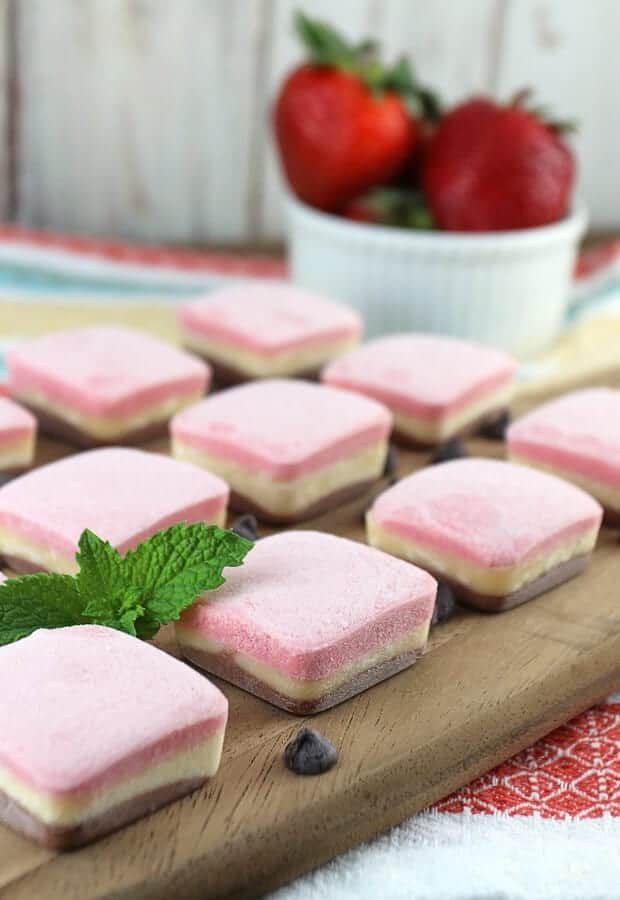 Triple Coconut Fat Bombs with Collagen, from Step Away from The Carbs
These fat bombs are made with 3 kinds of coconut and a boost of collagen. They're rich, satisfying, and downright delicious.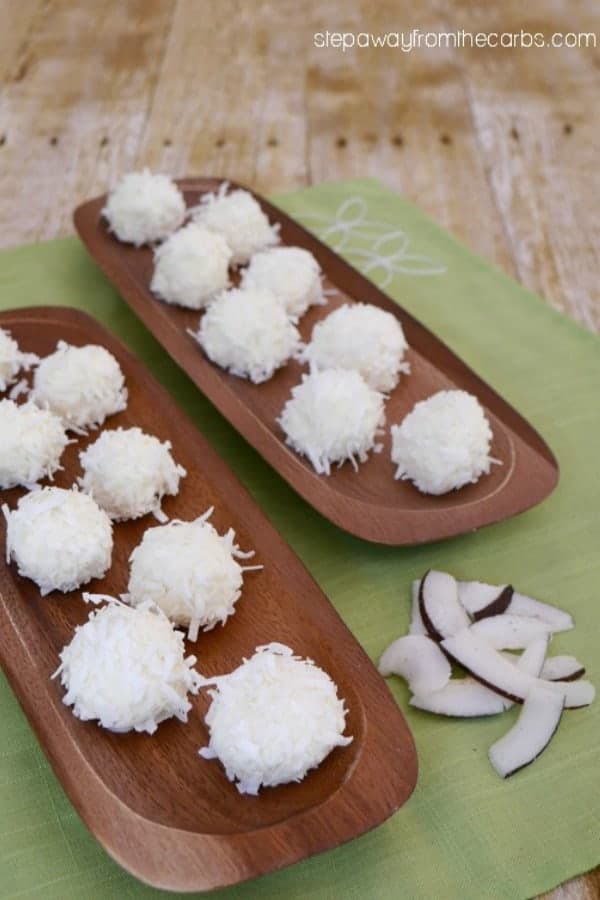 Healthy Peanut Butter Balls, from Joy Filled Eats
Made with just 4 ingredients, these are the perfect bombs for your chocolate peanut butter craving!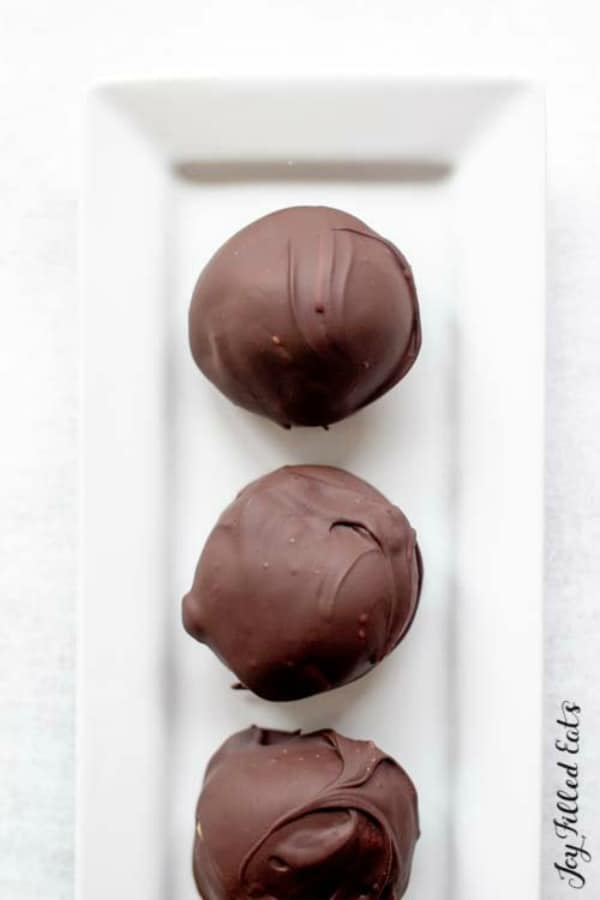 Chocolate Chip Cookie Keto Fat Bombs, from Real Housemoms
These keto fat bombs taste like a soft chocolate chip cookie! Dipped in sugar-free chocolate, you'll love indulging in this treat!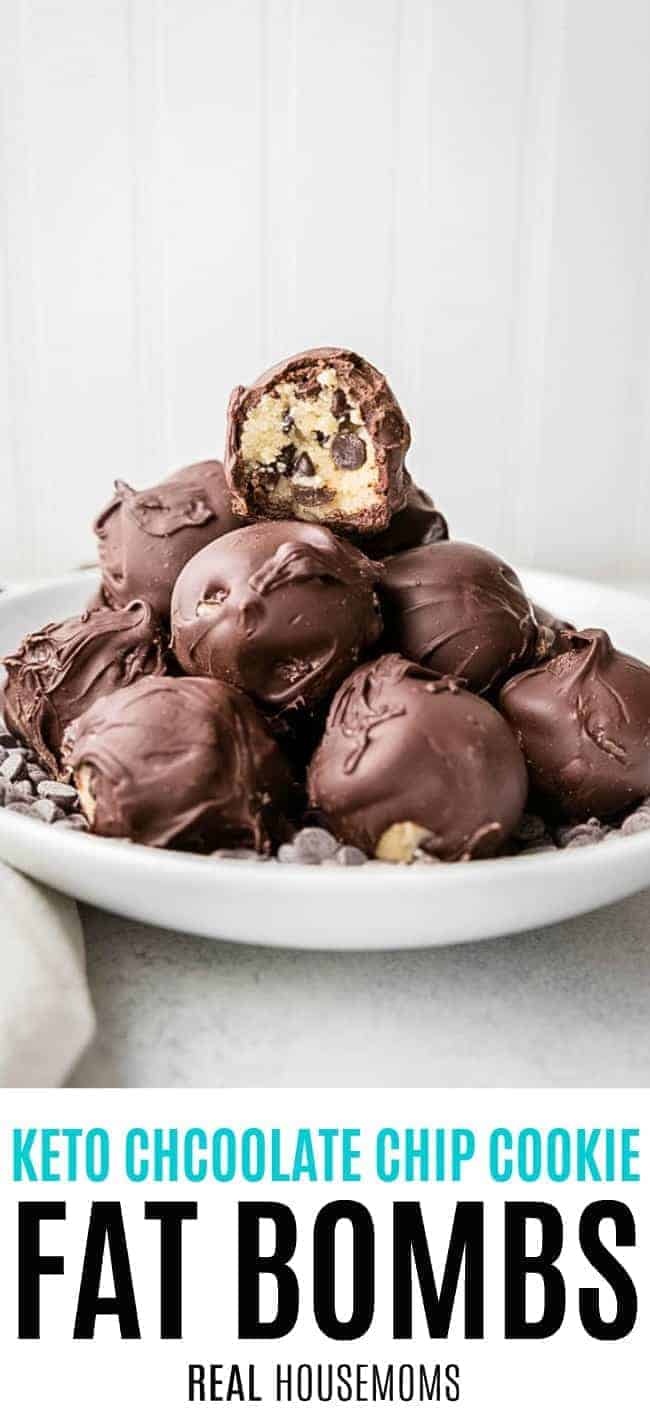 Keto Peppermint Mocha Fat Bombs from Beauty and the Foodie
A tasty, sweet, no-bake treat with flavors of chocolate mocha and a mint accent. These treats contain healthy fats and MCT oil for a power boost of energy and fat burning, brain-boosting fuel.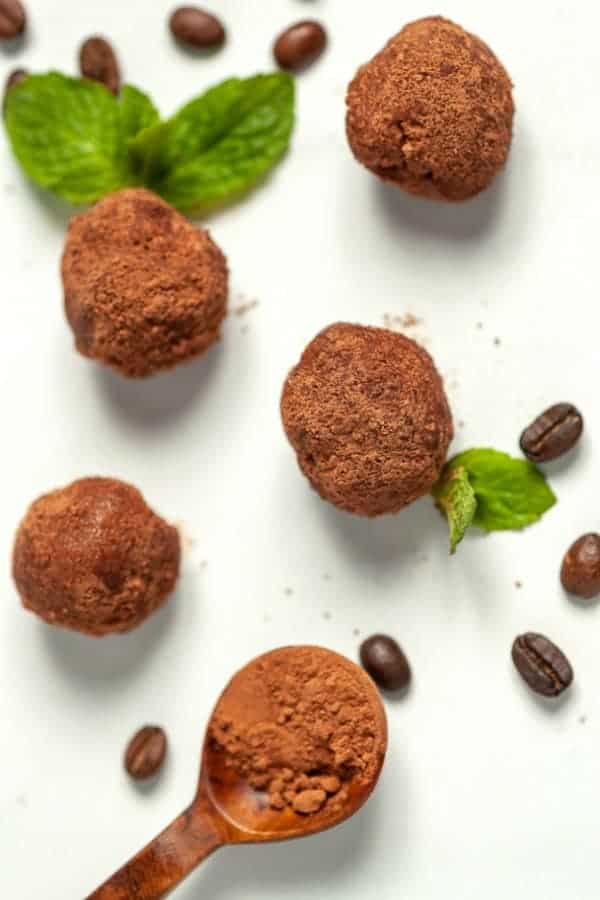 Easy Almond Butter Keto Truffles, from Sugar Free Londoner
Keto truffles made with almond butter and a sugar-free chocolate coating taste wonderfully sinful. They are perfect for those moments when only a decadently nutty bite-sized treat will do.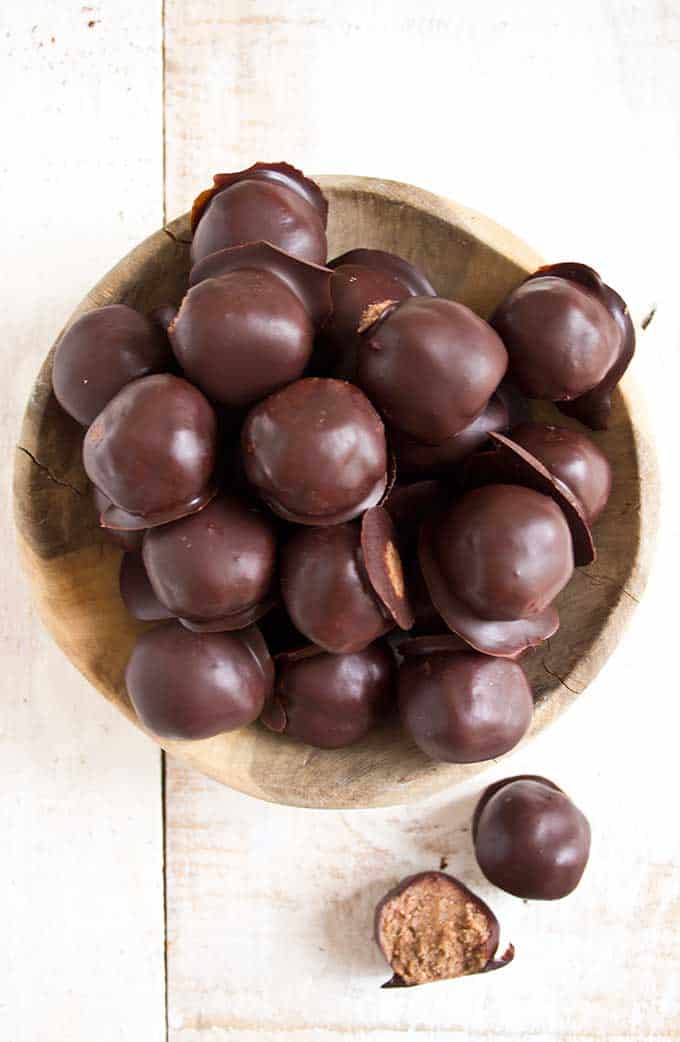 White Chocolate Keto Fat Bombs
Need a little more fat on your low carb high fat keto diet? Try this white chocolate keto fat bombs recipe. It's quick and easy to make with 3 ingredients.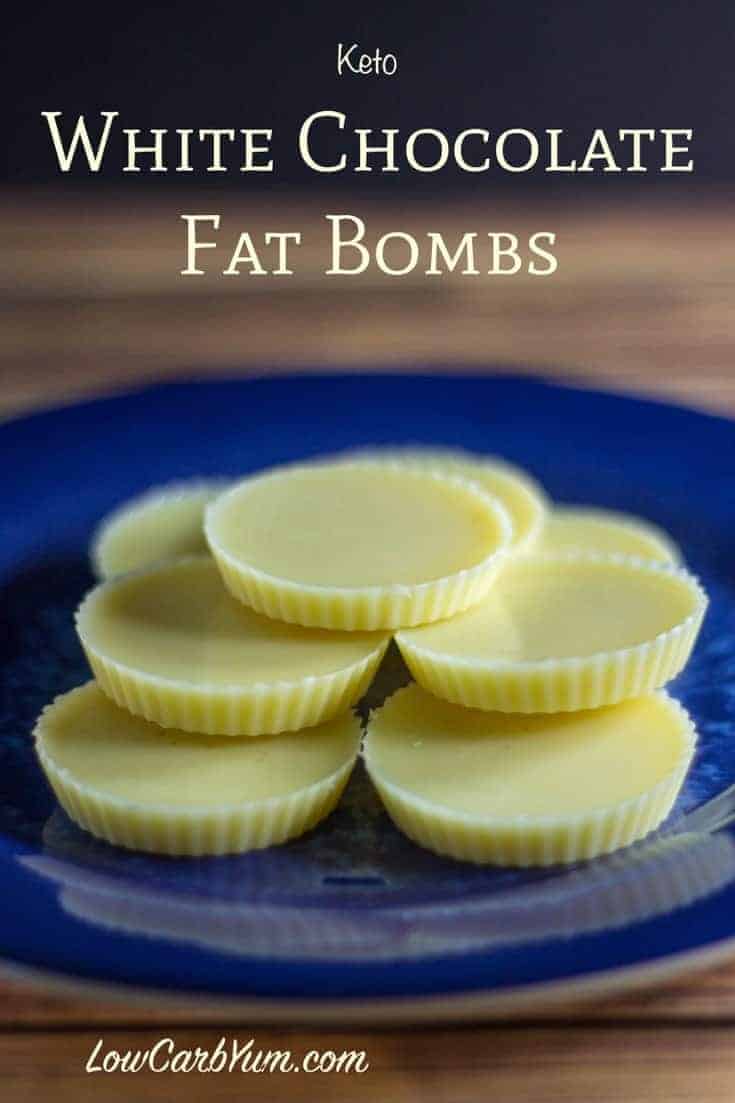 Cinnamon Roll Easy Protein Balls, from Joy Filled Eats
These easy protein balls are made in just a few minutes with a few simple ingredients. They taste like a cinnamon roll, making them an excellent snack or grab-and-go breakfast for busy mornings.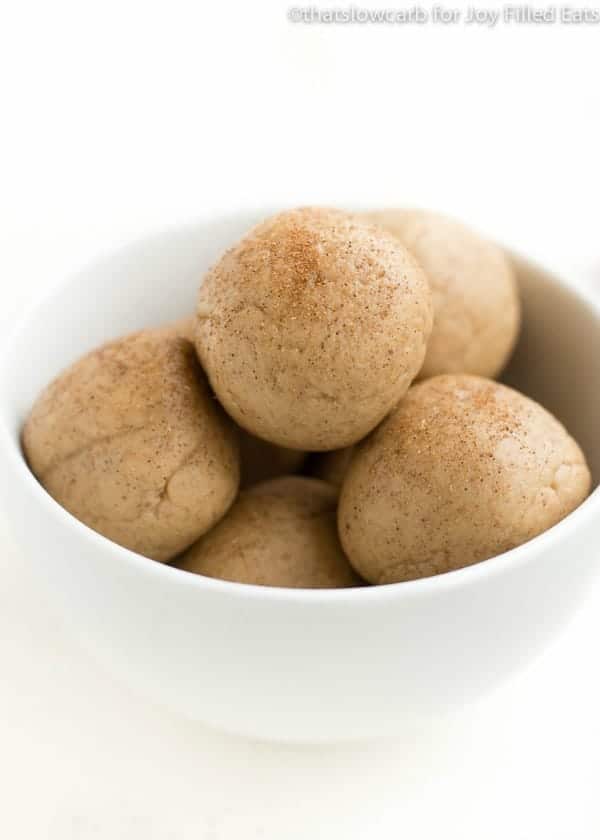 3 Keto Fat Bomb Recipes, from Green Healthy Cooking
3 keto fat bomb recipes in one post! Chocolate Peanut Butter, Chocolate Coconut Butter, and Chocolate Almond Butter. They are all delicious and so easy to make!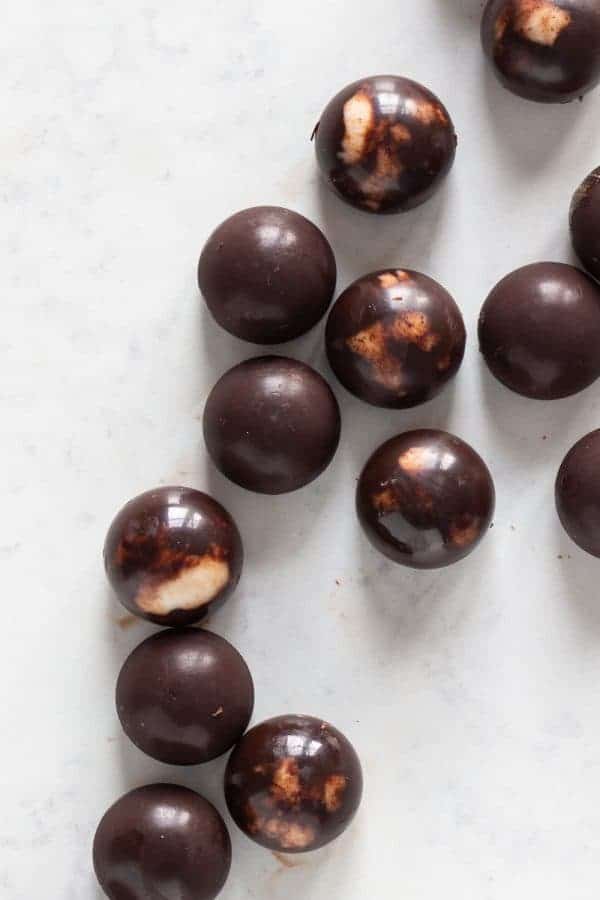 Peanut Butter Cheesecake Keto Fat Bombs, from EatWell 101
These 3-ingredient keto fat bombs taste like a peanut butter cheesecake and make a great snack when you need something sweet.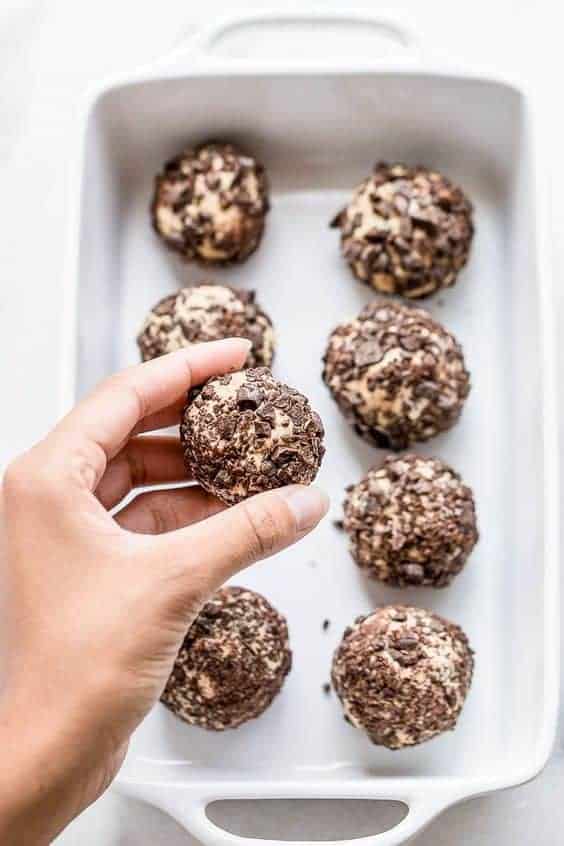 These sugar-free blackberry coconut bombs are low carb and Paleo. Eat them between meals to stay in ketosis on a ketogenic diet during weight loss.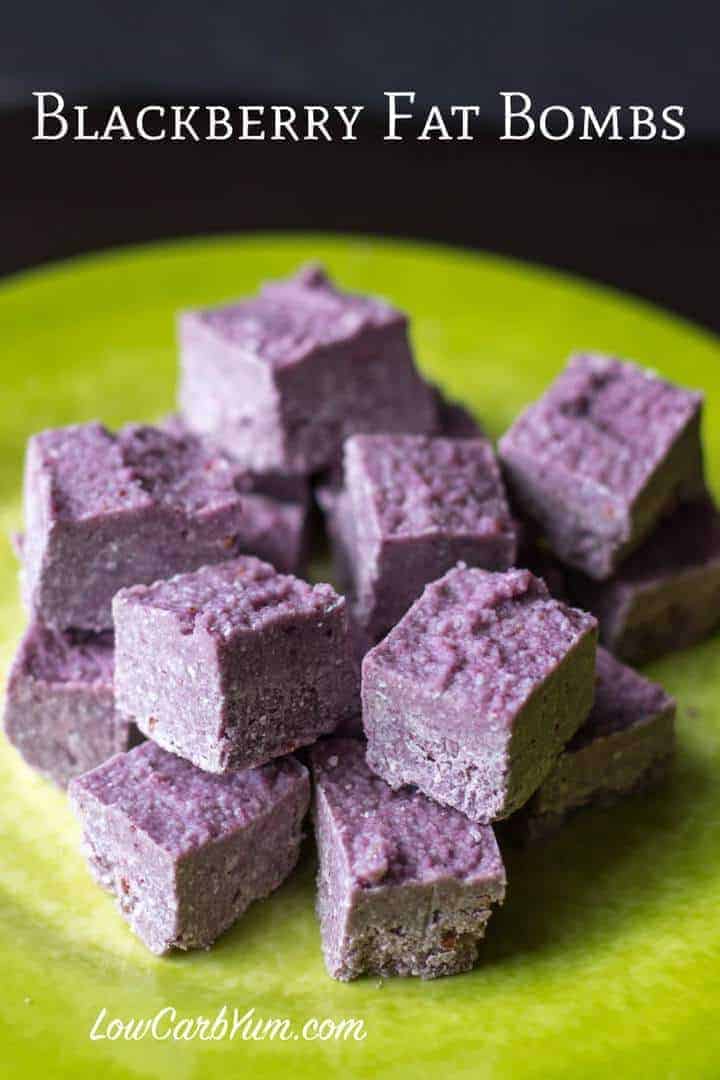 Samoa Fudge Fat Bombs, from Beauty and the Foodie
These keto, low carb, no-bake Samoa Fudge Bombs are chocolate caramel coconut bliss in a tasty fat bomb.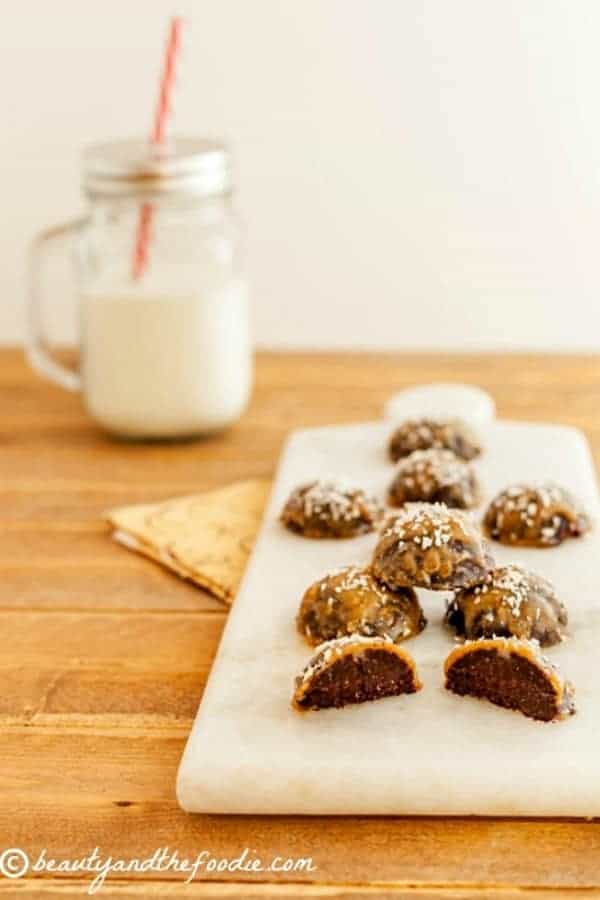 No Bake Coconut Delights, from Whole New Mom
These no-bake coconut cookies are the perfect thing when you need a healthy treat in a flash. They come together super quick and are loaded with healthy ingredients.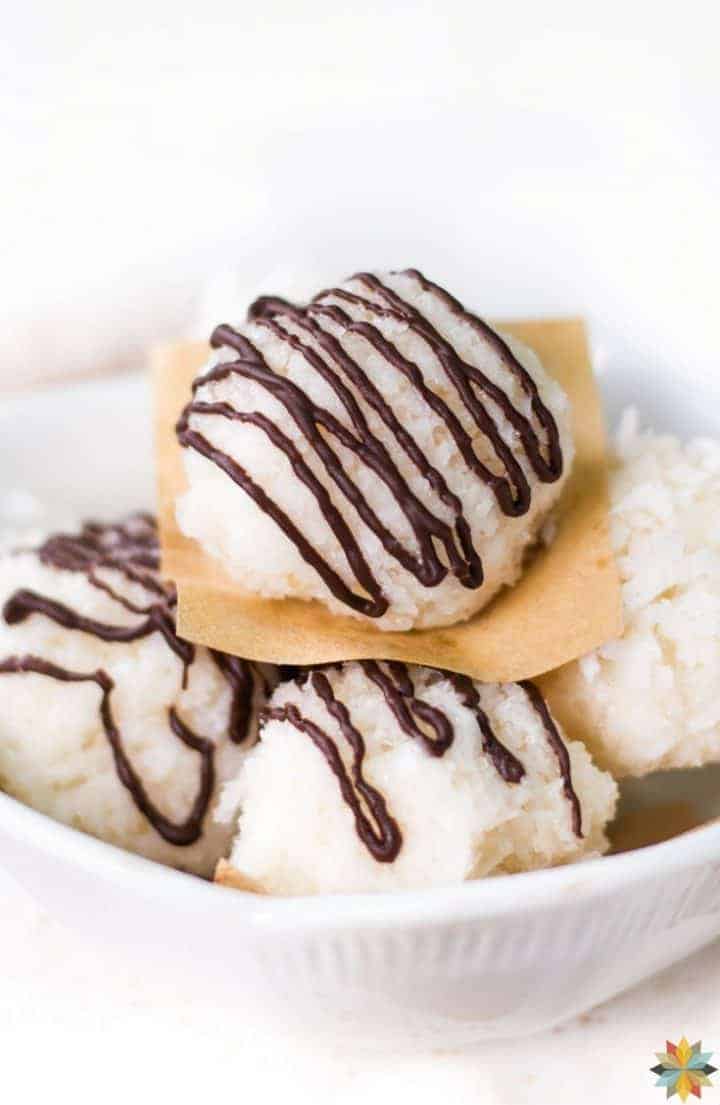 Chocolate Walnut Keto Bombs, from Sugar Free Londoner
These chocolate walnut Keto bombs are a simple, delicious way to satisfy your sweet craving. A yummy keto low carb snack that is perfect for a quick-fix energy boost.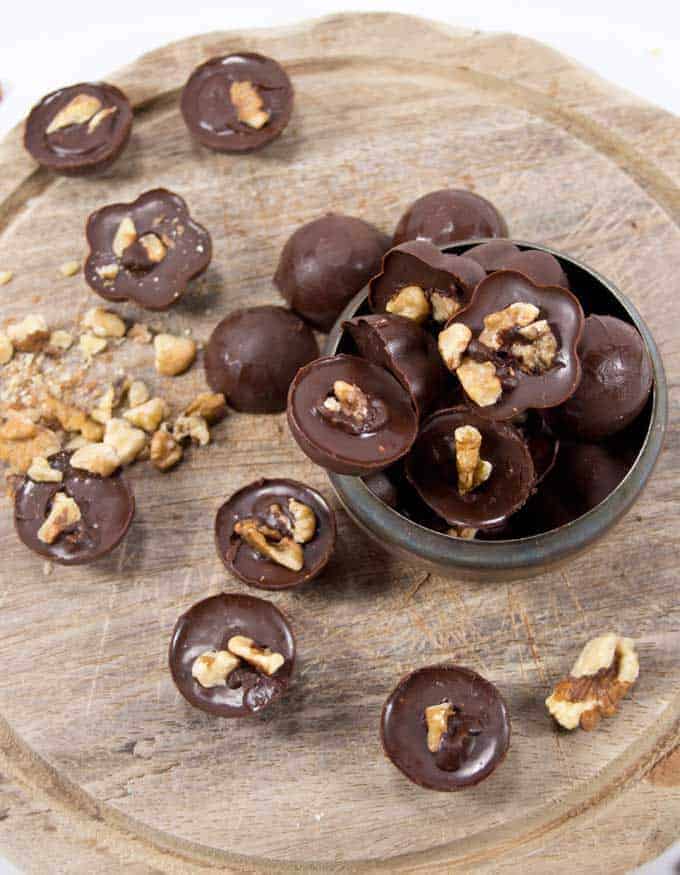 Savory Fat Bomb Recipes
Cheesy Jalapeño Poppers Fat Bombs
This is one of my favorite fat bomb recipes from the Sweet & Savory Fat Bombs Cookbook by Martina Slajerova. Cheesy jalapeño poppers fat bombs are a delicious savory snack to boost fat intake.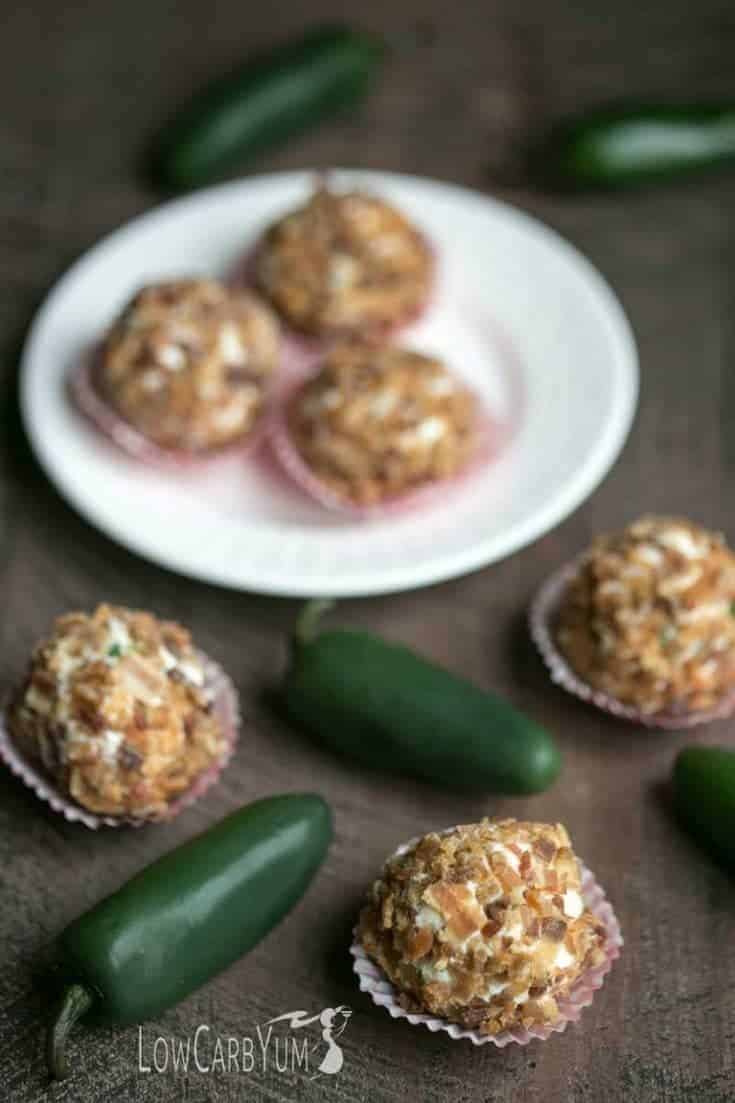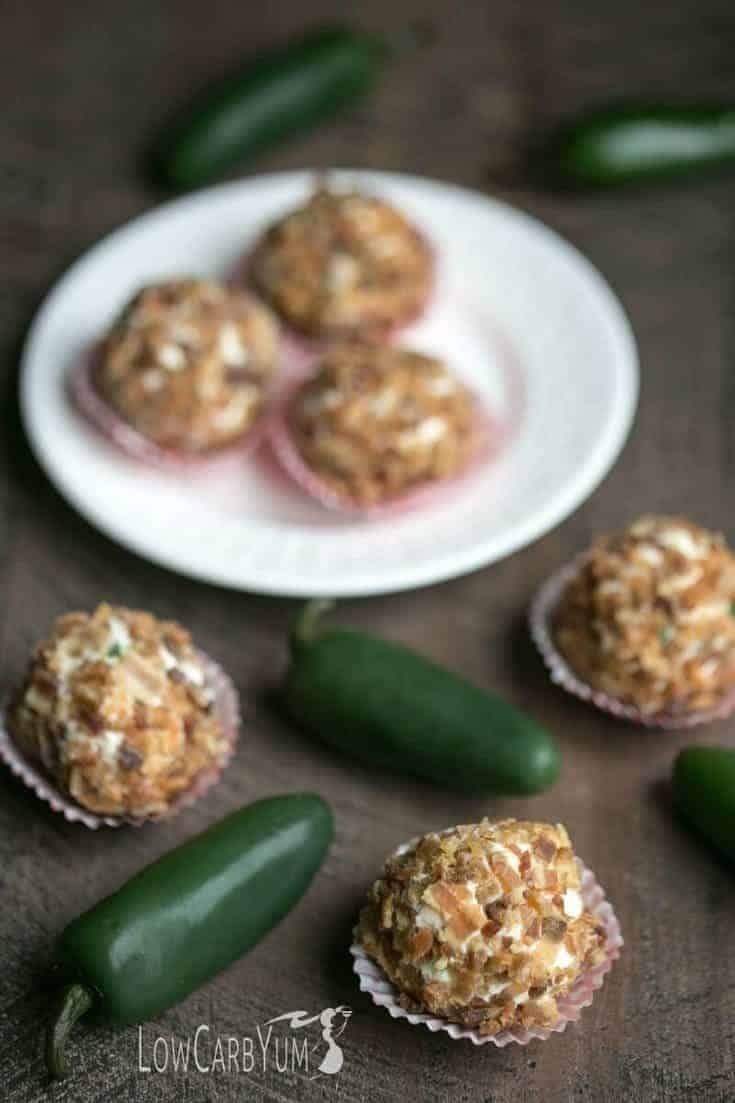 Dill Pickle Dip Bombs, from Linneyville
Cheddar cheese, cream cheese, and chopped dill pickles are the key to dill pickle bomb happiness. Eat them as is, or tuck one between slices of cucumber or zucchini.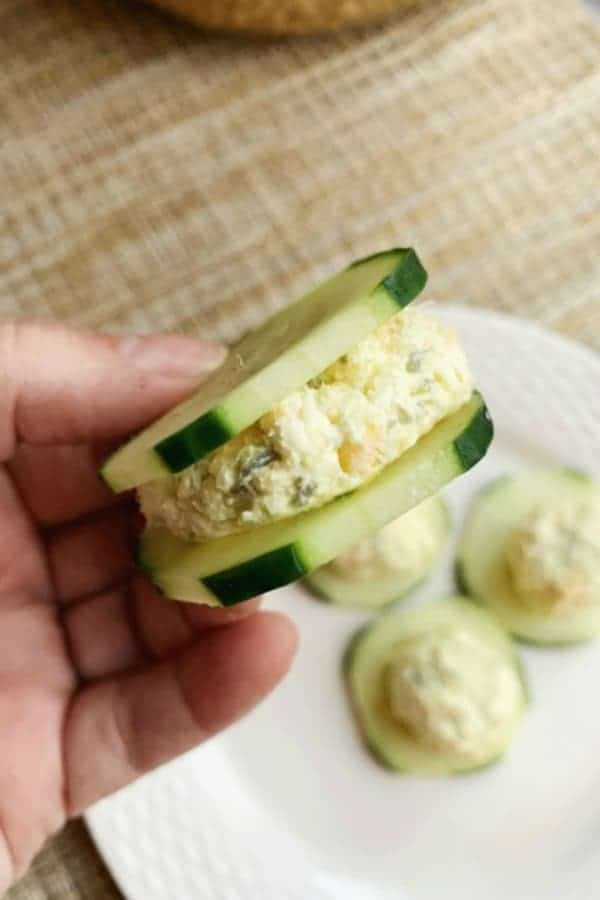 Pizza Fat Bombs, from Ruled.Me
A healthy low carb keto snack with the flavors of your favorite pizza. These bombs are the bomb.com!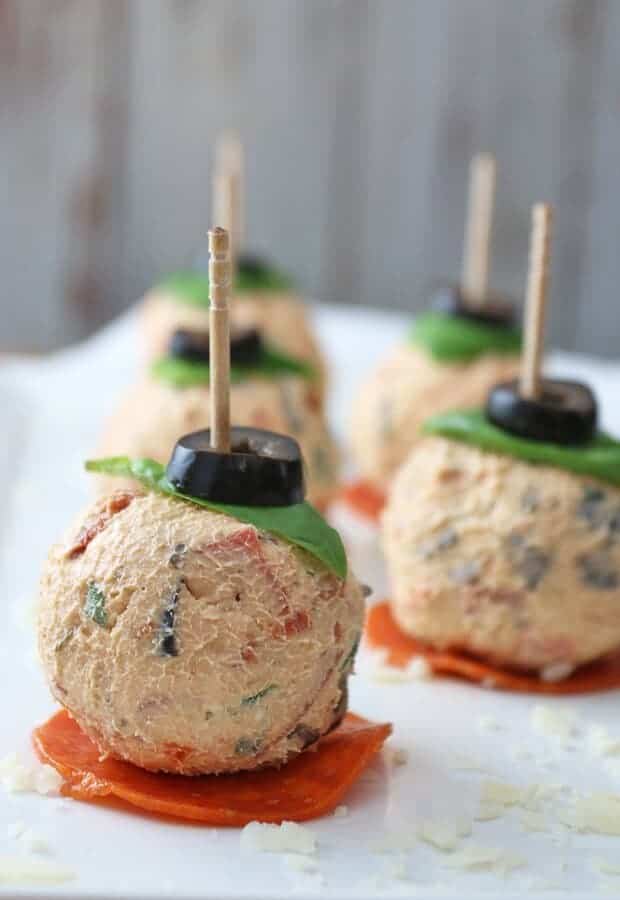 Low Carb Bacon Jalapeño Cheese Bombs from Step Away from The Carbs
These awesome Bombs are perfect for parties, snacking or for serving as an appetizer! Low carb, keto, gluten-free, and LCHF recipe.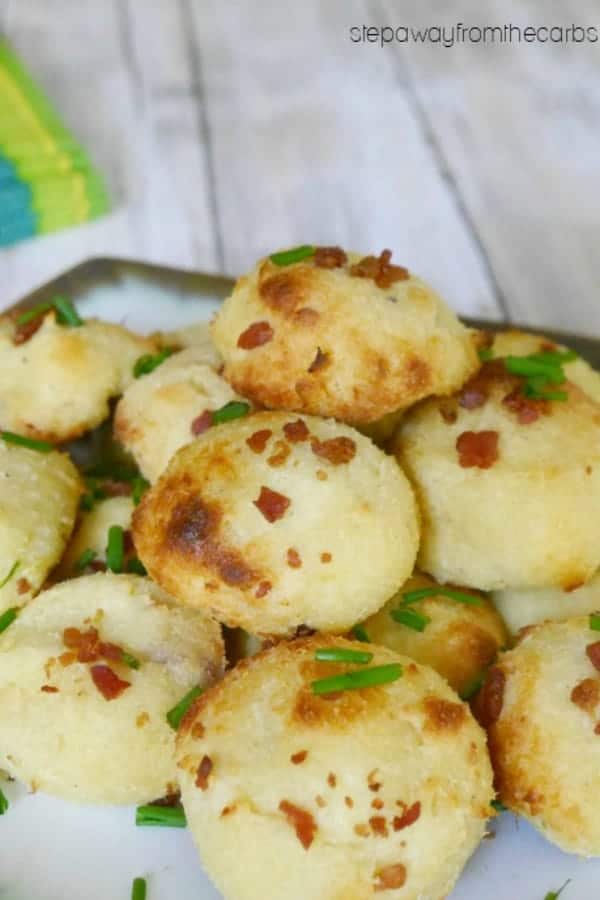 ★ FOLLOW ME ON FACEBOOK, PINTEREST, AND INSTAGRAM FOR MORE EASY KETO RECIPES.