Have you heard of the keto flu? What is it? And is it an actual sickness, or is it just a buzzword? I have answers to all of your questions. Read on to learn about this mystery flu, its symptoms, and its solutions.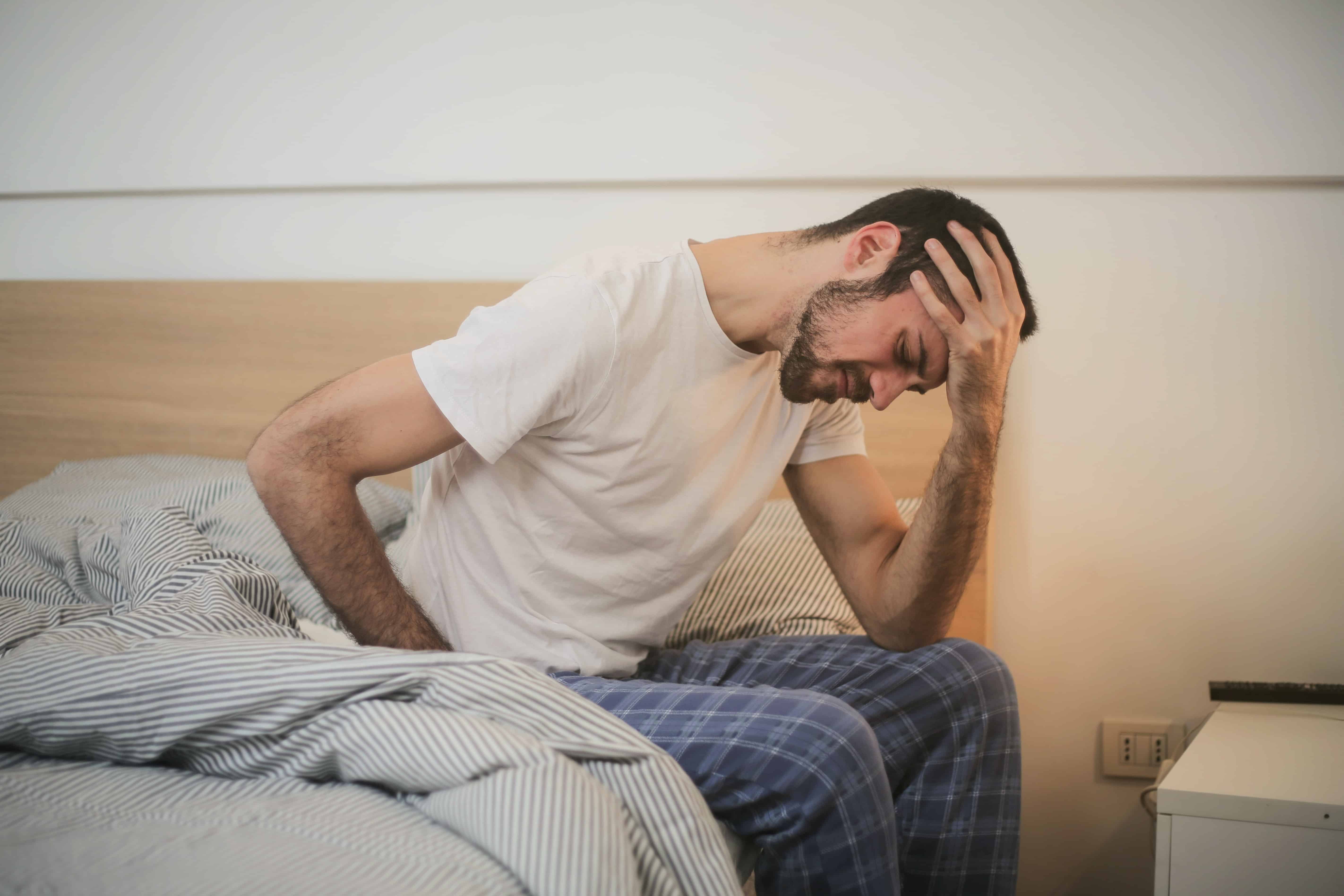 The keto flu: What is it?
If you've done any research about the keto diet, you've probably heard whispers of the keto flu. And if you haven't, you're about to get the full scoop!
So, what is it?
The keto flu refers to a series of symptoms that people report experiencing when starting a low-carb diet - like the ketogenic diet. The symptoms mirror traditional flu-like symptoms without the person actually being sick.
The symptoms usually begin within the first week of starting a keto diet as your body adjusts to a very low-carb diet.
And although the keto flu is not recognized by medicine, the symptoms are very much real.
What causes the keto flu?
The keto flu, or the carb flu, is an unfortunate symptom of introducing a low-carb diet.
When you reduce your carb intake, you're forcing your body to burn ketones for energy rather than the previous glucose.
Your body begins burning fat for energy because of the missing glucose in a process known as ketosis. In other words, this change in the metabolic process puts your body through a carbohydrate withdrawal.
It will take time for your body to adjust to a low-carb diet. And, during this adjustment period, you can develop some pretty unpleasant symptoms.
Symptoms of the keto flu
While there are some common symptoms, everyone experiences them differently.
While some people may get mild symptoms or none at all, others experience extremely uncomfortable effects. This could be based on an individual's carbohydrate intake before transitioning to a ketogenic diet.
Mental symptoms
Reported mental keto flu symptoms include:
Brain fog
Mood swings
Poor sleep quality
Sugar cravings
Dizziness
Poor concentration
Physical symptoms
Reported physical keto flu symptoms include:
Nausea
Low energy levels
Muscle cramps
Muscle cramping
Vomiting
Constipation
Diarrhea
Weakness
Stomach pain
Keto flu solutions
It's important to recognize the symptoms of the keto flu to remain intuned with our bodies and their needs. Perhaps more important, however, is to realize that there are also solutions to these symptoms!
Though the symptoms can get pretty nasty, you're not powerless against them; you can reduce symptoms to help ease yourself into the ketogenic diet.
Stay hydrated
Remember to drink plenty of water when on a keto diet.
In the first few weeks, keto dieters often see an increase in urination. Glycogen (aka the stored form of carbs) is responsible for binding water in the body.
When you reduce carbohydrates in your diet, glycogen decreases as well. This means you need more water to stay hydrated as your body sheds water stores.
Replace electrolytes
Insulin levels drop when following a ketogenic diet; this is the hormone that helps your body absorb glucose from your bloodstream.
Because of the drop in insulin, your kidneys will release excess sodium from your body. Therefore, you may need to replace this lost sodium to maintain your electrolytes.
You can also consider supplementing potassium and magnesium; some people who follow the keto diet have these deficiencies.
Proper nutrition will help with symptoms across the board.
Take an Epsom salt bath
Epsom salts are a great tool to help relax and reduce muscle cramps. Take a soothing bath to relieve your symptoms.
Ensure you're getting enough fat
Including enough healthy fats in your diet can help reduce sugar cravings that are common in a ketogenic diet.
Try a moderate-carb intake
Some bodies really struggle to transition from a high-carb diet to a keto diet. For some, keto flu side effects can get quite severe.
Consider a slower transition by eating a moderate, low-carb diet. This will give your body more time to adjust to a new diet!
Get enough sleep
Lack of sleep causes cortisol levels to rise, causing fatigue and irritability.
Ensure you're getting adequate sleep to try to reduce mental symptoms of the keto flu.
If you generally struggle with getting enough shut-eye, try reducing caffeine consumption, implementing a night-time routine, and sleeping with electronic devices outside your bedroom.
Avoid any strenuous workout
As your body transitions to new fuel sources, you simply may not have the energy for high-intensity workouts. If you're experiencing keto flu symptoms, consider gentle exercise until your body is more adjusted.
Speak to a doctor
If you're at all concerned about your keto flu symptoms, particularly if they're getting worse, contact a healthcare professional about your health conditions.
FAQs
These are a few frequently asked questions I get about the keto flu. If you have any more unanswered questions, please ask them in the comments down below.
How do you know if you have the keto flu?
You know your body best, so you're the best judge when it comes to indicating whether or not you have symptoms.
If you begin having flu-like symptoms in the first week of starting a keto diet, there's a pretty good chance you are experiencing the keto flu.
Does the keto flu mean my keto diet is working?
If you experience flu-like symptoms when starting a keto diet, this doesn't necessarily indicate that you're experiencing ketosis. These may just be caused by your metabolism adjusting to the new diet.
How long does the keto flu last?
When you begin your keto journey, you may experience keto flu symptoms for a few days to a few weeks. Symptoms typically alleviate after that.
If you're still experiencing symptoms after a few weeks, or if they get worse, you should contact a healthcare professional. This may be a sign that you have an electrolyte imbalance or that you are not well suited for a ketogenic diet.
What foods get rid of the keto flu?
Keto flu symptoms such as muscle cramps can be reduced by eating magnesium-rich foods like leafy greens, pumpkin seeds, avocados, and nuts.
Keto flu symptoms are certainly not fun, but the good news is that they're temporary!
I hope these symptoms don't scare you away from sticking with your keto journey. It's just a necessary hurdle for your body to adjust to its new healthy lifestyle; your body will thank you for it later!
More information on the ketogenic diet
I have a ton of information on low-carb and ketogenic diets available to you. Here is a small sampling to get you started:
Follow us on FACEBOOK, PINTEREST, and INSTAGRAM for even more tasty keto-friendly recipes!