This post may contain affiliate links which won't change your price but will share some commission.
Full Disclosure
Made with simple ingredients, this sugar free low carb chocolate mousse recipe is much better than any instant box mix. And, it's naturally sweetened.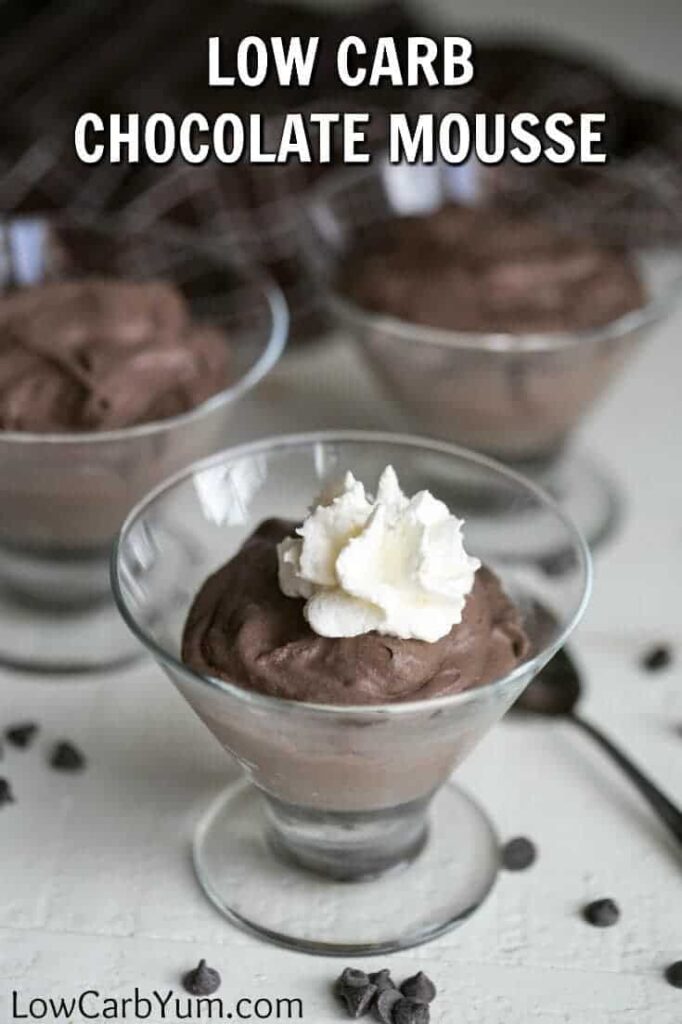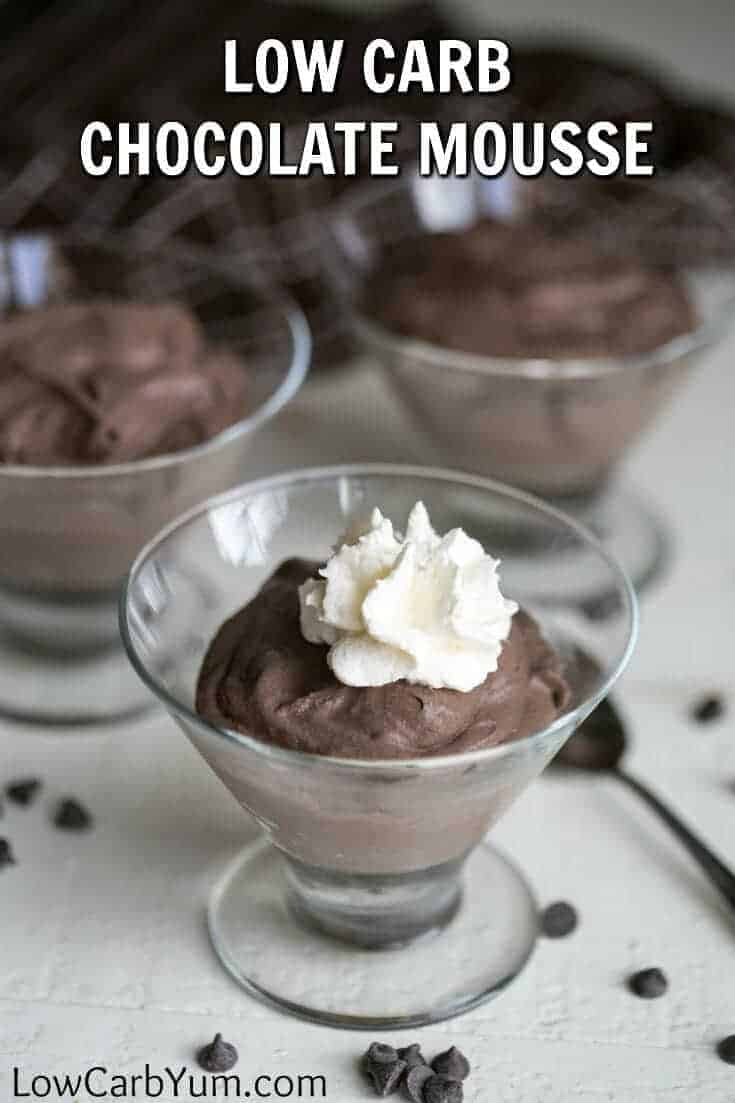 What do you do when you have cravings for chocolate? It's good to have a few quick and easy recipes to satisfy the craving.
Using everyday ingredients, this low carb chocolate mousse recipe is a snap to make. It's adapted from the recipe at Hershey's ® Kitchens.
The only change I made to the original recipe is to substitute natural sweeteners in place of the sugar. And, you can make this mousse just as fast as a boxed mix.
Because it's such a quick recipe, we make it all the time. My picky daughter loves it. She doesn't even complain about it being low carb.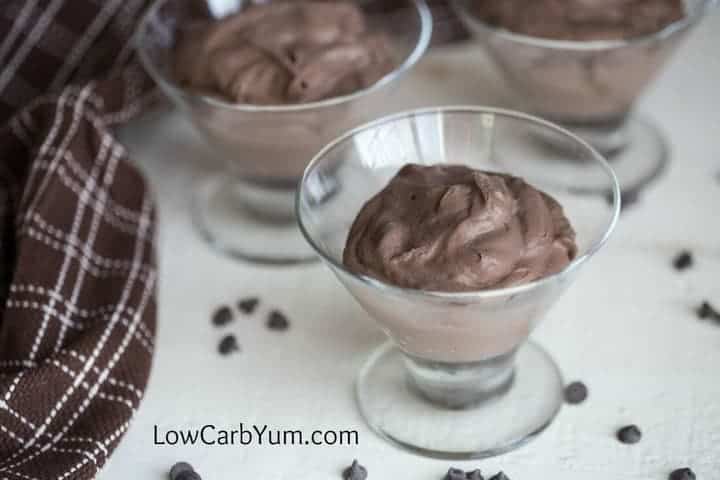 You can use this low carb chocolate mousse recipe as a base for other desserts. I've used it to make a dark chocolate pie with peanut butter crust.
Although you can use any gelatin powder in the recipe, I like to use grass fed gelatin. You can read here why grass fed products are superior.
I actually used to buy this instant mousse mix. However, it's full of artifical chemical ingredients.
To be honest, it's just as easy to make homemade low carb chocolate mousse using this recipe. And, you know your using only wholesome natural ingredients.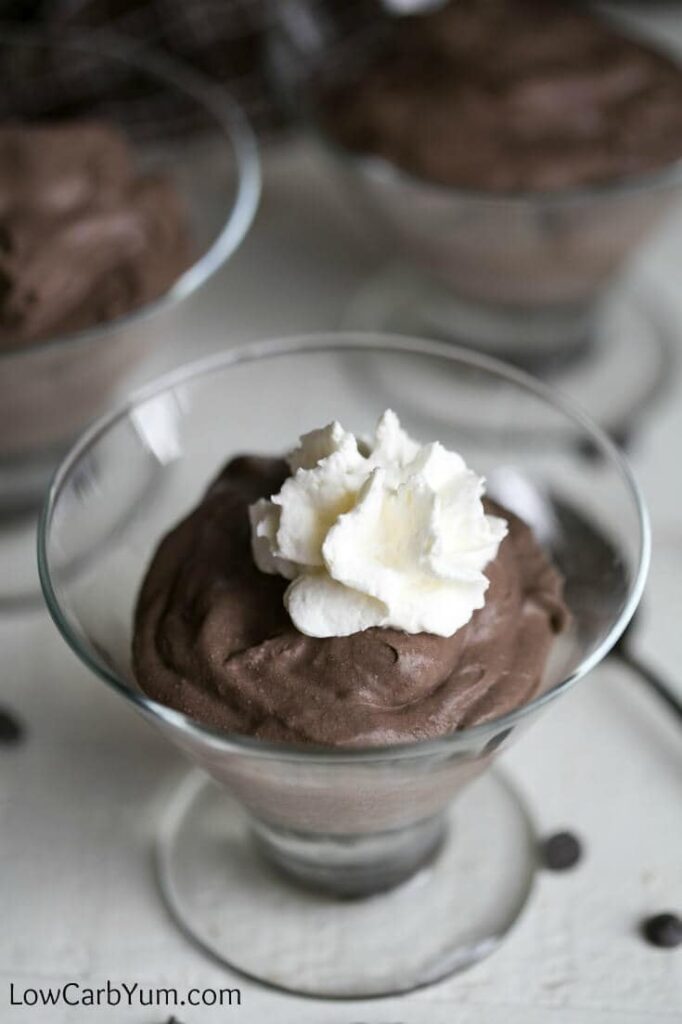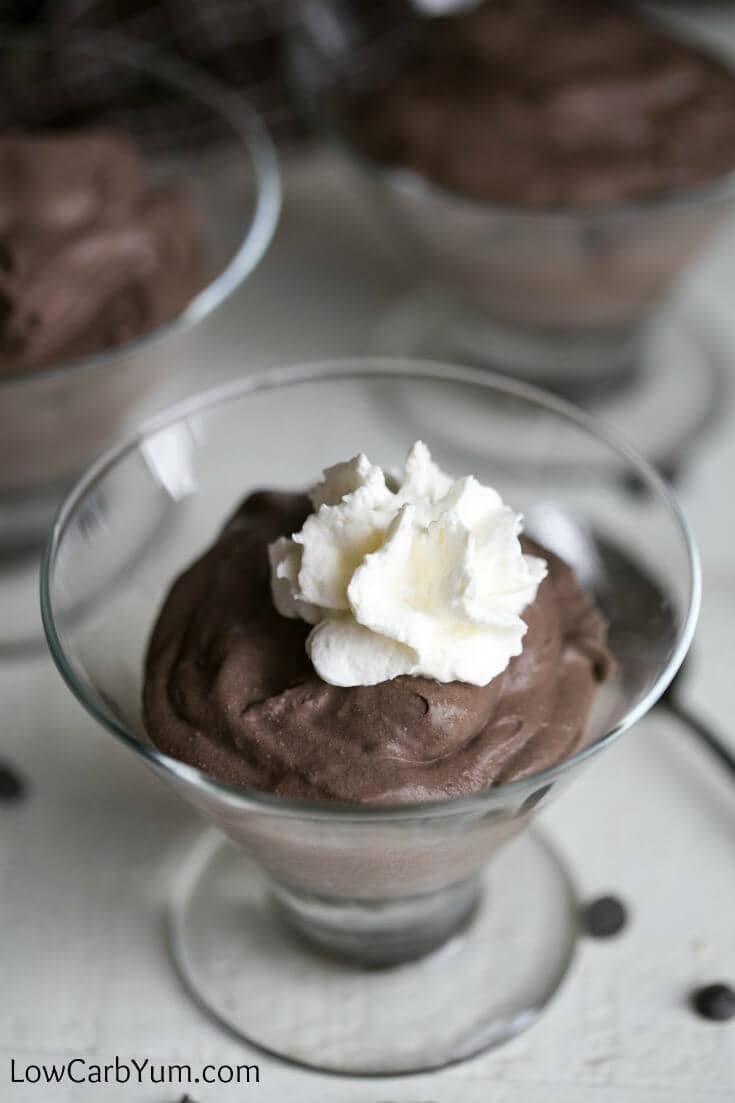 I used to rely a lot on convenient packaged food products. However, I now read the ingredients and nutritional data on the label before buying anything.
Following a low carb diet has really helped me make better food choices. I've also learned how to make a lot of foods I used to buy in mixes or already prepared.
It also took me a while to learn how to cook my own food. I used to stock up on cookbooks. But, the internet makes finding new recipes much easier.
I still have a lot of low carb books and cookbooks from the early days of moving to this way of eating. I recently put them in a special bookcase to reference easily.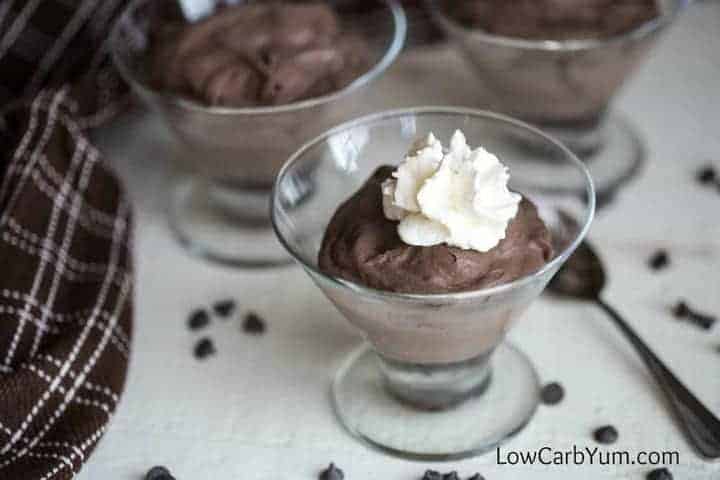 The Atkins Diet Revolution book is a classic. It's one of the first books I ever read. There are now newer versions
Books are still great to have when beginning your low carb journey. But, these days, you can get a lot of that information off the internet.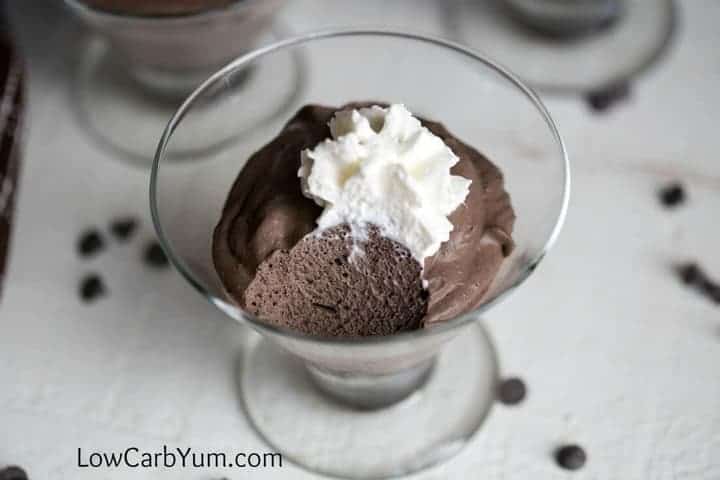 I've tried a lot of different low carb chocolate mousse recipes and this is my favorite. I like it because it's so simple to make and tastes great.
I also found another great chocolate mousse recipe at Sugar Free Londoner that you may want to try. What's your favorite chocolate snack to satisfy a chocolate craving?

Low Carb Chocolate Mousse Recipe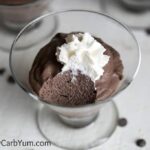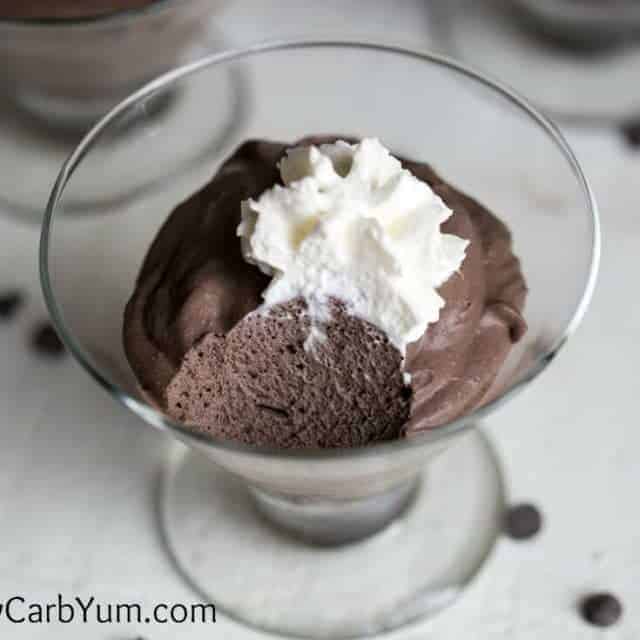 Sugar Free Low Carb Chocolate Mousse
You'll want to keep a supply of heavy cream, gelatin, and cocoa in stock as this easy low carb sugar free chocolate mousse is much better than any boxed mix.
Instructions
In small cup, sprinkle gelatin over cold water; let stand 1 minute to soften. Add boiling water; stir until gelatin is completely dissolved and mixture is clear. Cool slightly.

Stir together erythritol, stevia and cocoa in medium bowl; add whipping cream and vanilla. Beat on medium speed of electric mixer, scraping bottom of bowl occasionally, until mixture is stiff. Pour in gelatin mixture; beat until well blended. Spoon into serving dishes.

Refrigerate about 30 minutes before serving.
Recipe Notes
If you prefer using only one sweetener, you'll need about 1/3 to 1/2 cup sugar equivalence for the recipe.
Nutrition Facts
Sugar Free Low Carb Chocolate Mousse
Amount Per Serving (1 cup)
Calories 223
Calories from Fat 198
% Daily Value*
Total Fat 22g 34%
Cholesterol 81mg 27%
Sodium 26mg 1%
Potassium 126mg 4%
Total Carbohydrates 4g 1%
Protein 3g 6%
* Percent Daily Values are based on a 2000 calorie diet.
Related Posts