A collection of 30 easy low carb ground beef recipes that your family is sure to love. So give these hamburger meat dishes a try!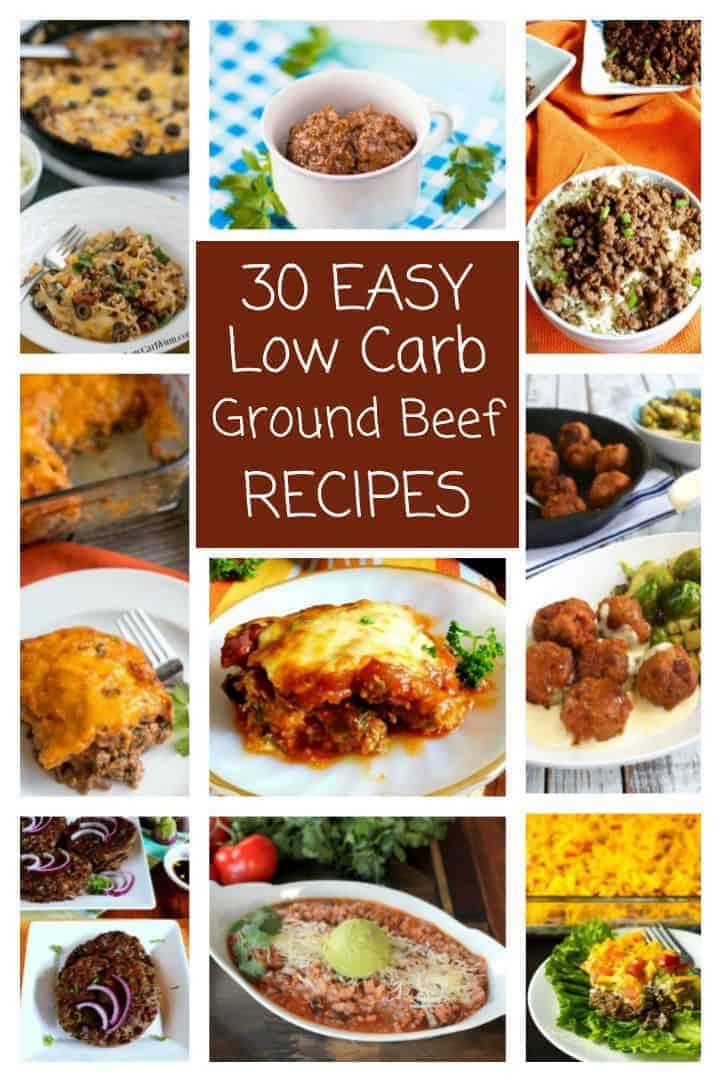 Most hamburger meat recipes tend to be quick and easy which is perfect for me as I don't always have a lot of time to cook. Things like chili and casseroles made with ground meat will often freeze well, too.
I put together this collection of easy recipes using hamburger meat so I have a quick spot to grab some of my favorite recipes. You'll find a few simple low carb ground beef recipes in this list that your family will enjoy.
Other ground meat recipes have been included along with those made of ground beef because many of these dishes can be made with hamburger meat instead of what's called for.
So, what are you waiting for? Get cooking!
Easy Ground Beef Recipes from Low Carb Yum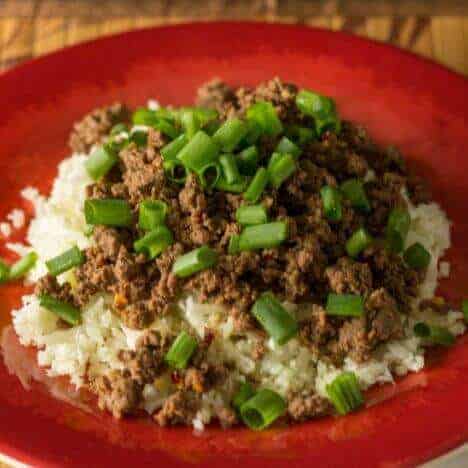 Creamed Cabbage and Beef Casserole
Chili Stuffed Spaghetti Squash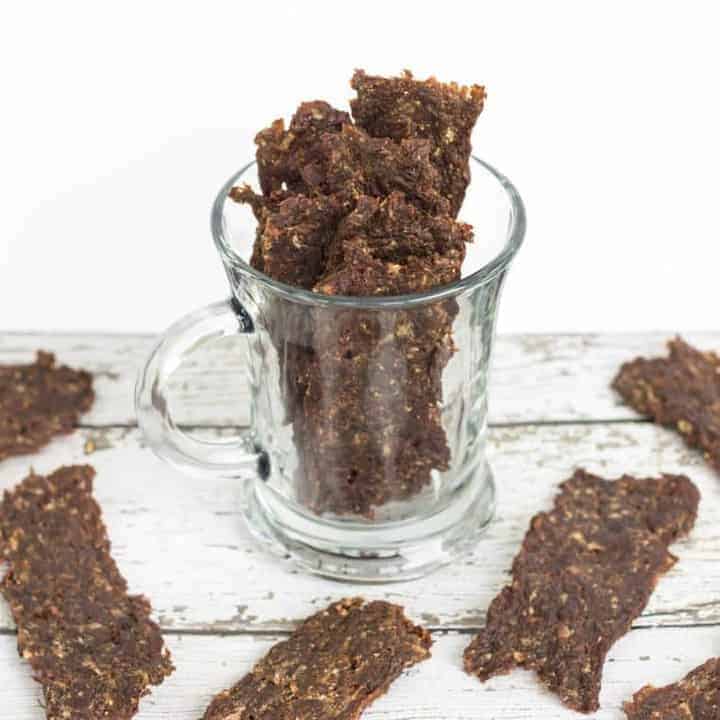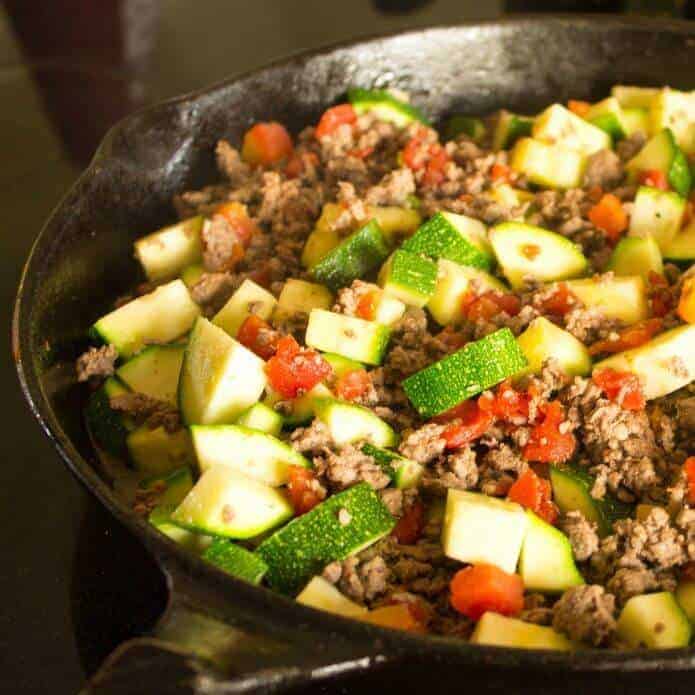 Mexican Beef with Zucchini and Tomatoes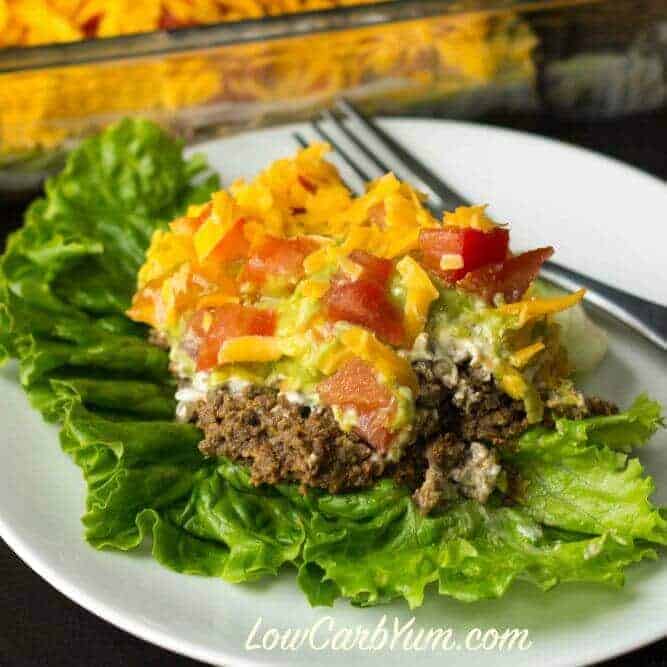 Taco Ground Beef and Cauliflower Rice
Other Low Carb Ground Beef Recipes
Below are some of the low carb ground beef recipes by other bloggers.
Beef Enchiladas in Red Sauce from Fluffy Chix Cook
Magic Meat Muffins from The Nourished Caveman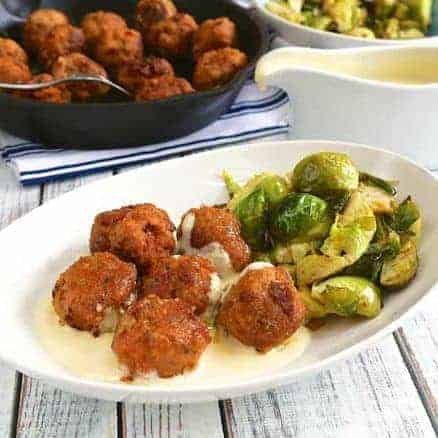 Spiced Chorizo Meatballs from Keto Diet App
Japanese Beef Skaki from Fluffy Chix Cook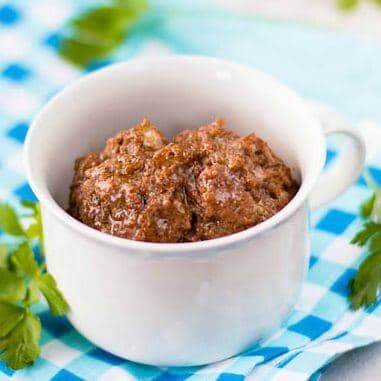 Meatloaf In A Mug from Low Carb So Simple
Quick BBQ Sloppy Joes from Fluffy Chix Cook
Full English Kebabs from Keto Diet App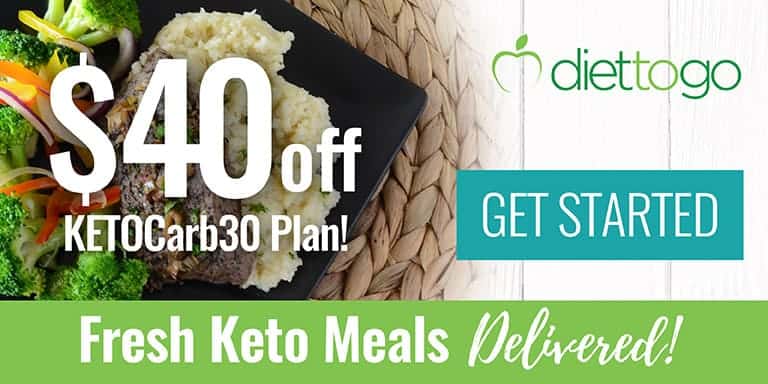 Post updated in November 2018. Originally published August 2015.