This is a collection of 30 of my favorite easy low carb ground beef recipes that your family is sure to love. So give these keto friendly hamburger dishes a try!
Article Index
Most keto ground beef recipes tend to be quick and easy which is perfect for me as I don't always have a lot of time to cook. Things like low carb chili, shepherd's pie (or cottage pie), and keto casseroles made with ground meat will often freeze well, too.
Easy Hamburger Meat Recipes
I put together this collection of delicious low carb recipes with ground beef because there are simply so many times a quick meal is needed in my household, and I needed a place to keep track of them! I'm confident that you'll find a few simple low carb ground beef recipes in this list that your whole family will enjoy.
Ground Beef Substitutions
With every recipe listed here, other types of ground meat can be substituted in for the beef if desired. I often change things up by using ground chicken or ground turkey in place of the beef. In the fall and winter I swap ground venison in due to our usual bounty during hunting season.
Ground Beef Recipes
These are by absolute favorite easy family dinner ideas using hamburger meat!
1. Paleo Korean Ground Beef (Low Carb, Keto)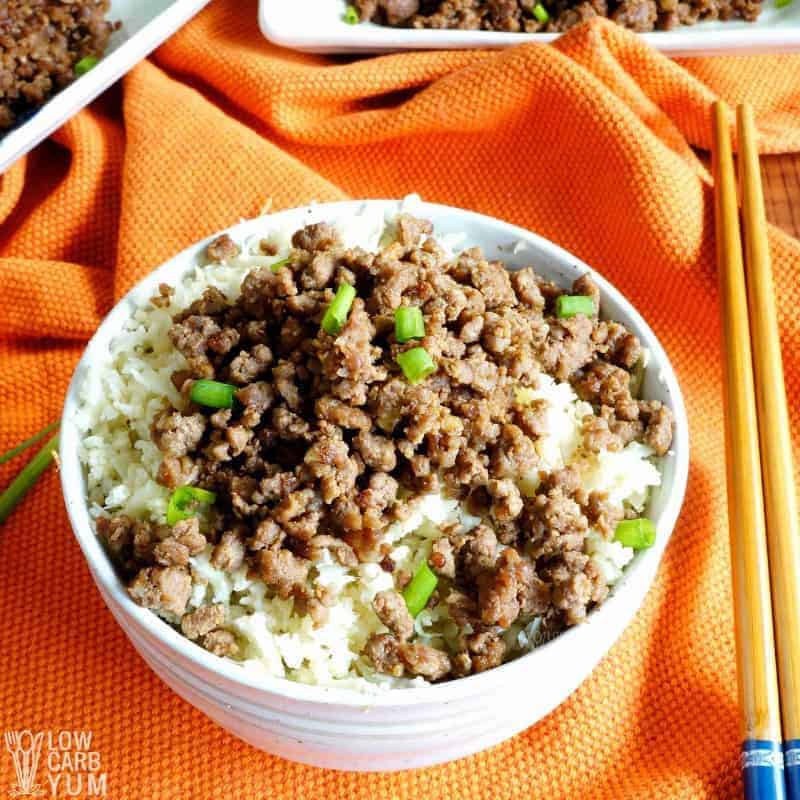 A Korean beef bowl inspired dish that can be ready within 20 minutes from start to finish. It's sweet and spicy seasonings makes it a great topping for cauliflower rice.
2. Skillet Moussaka Recipe - Low Carb and Gluten Free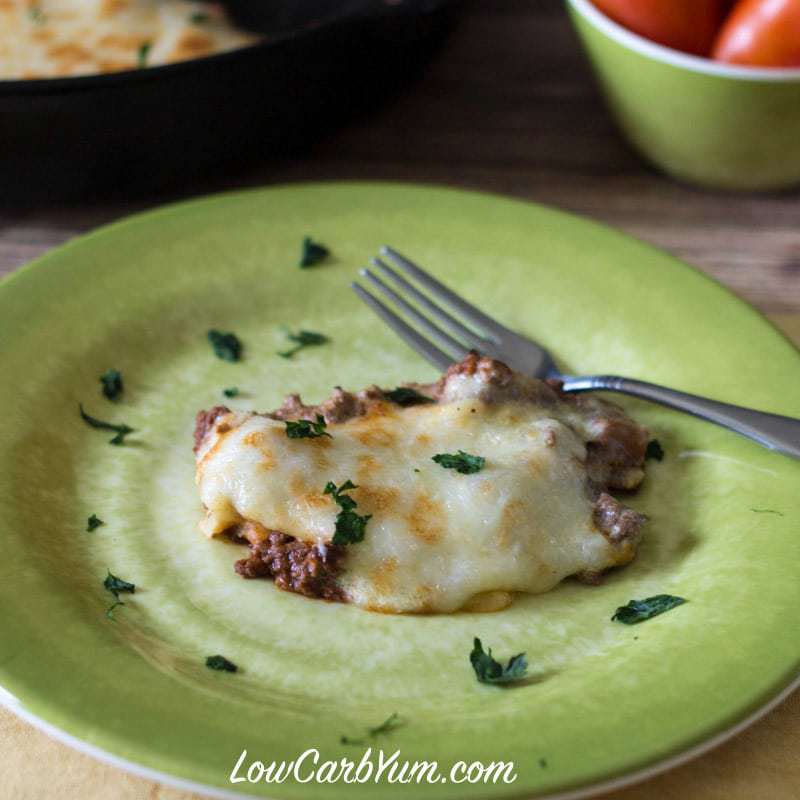 A simplified version of the classic Greek dish. It's an easy Greek Moussaka skillet dish that cooks up in no time on the stove top.
3. Creamed Cabbage Ground Beef Casserole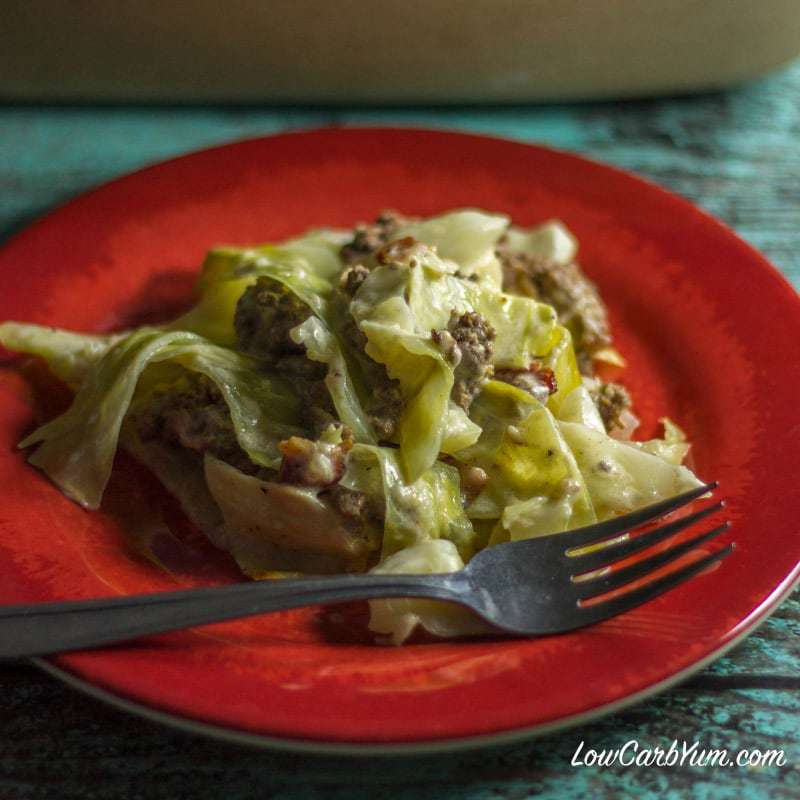 A creamy Cajun sauce gives this simple low carb hamburger dish with cabbage and bacon a Southern flare. It's a cabbage beef casserole that's sure to become a family favorite.
4. Instant Pot Meatloaf (Keto, Low Carb)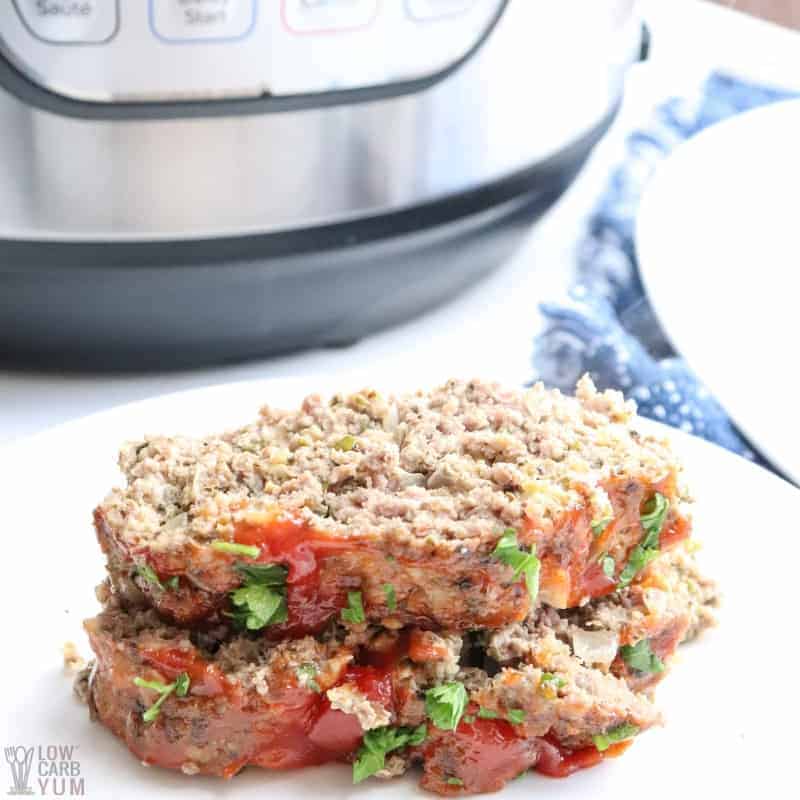 There's no need to turn on the oven to make keto meatloaf if you have an Instant Pot. And using a pressure cooker keeps the meat juicy and speeds up the cooking time.
5. Chili Cheese Stuffed Spaghetti Squash Recipe - Keto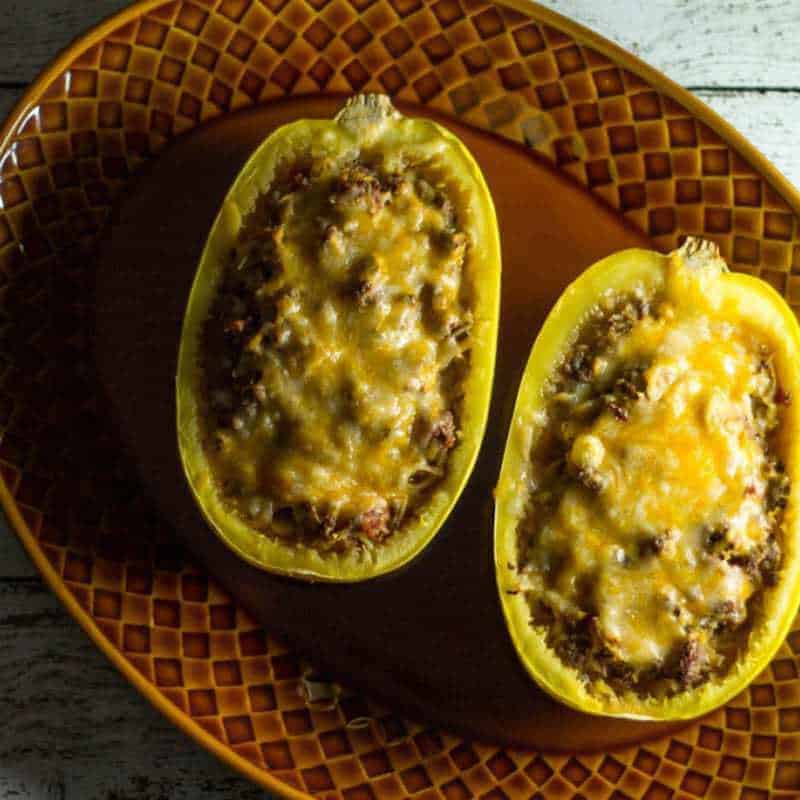 Spicy chili seasoned ground beef adds tons of flavor to stuffed spaghetti squash. And topping it with melted cheese makes it even better.
6. Instant Pot (or Stove Top) Taco Soup with Cream Cheese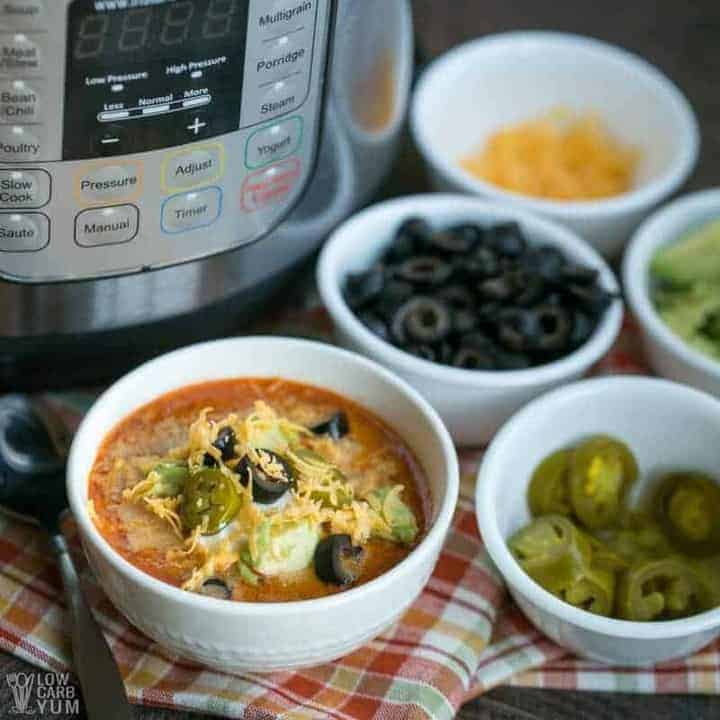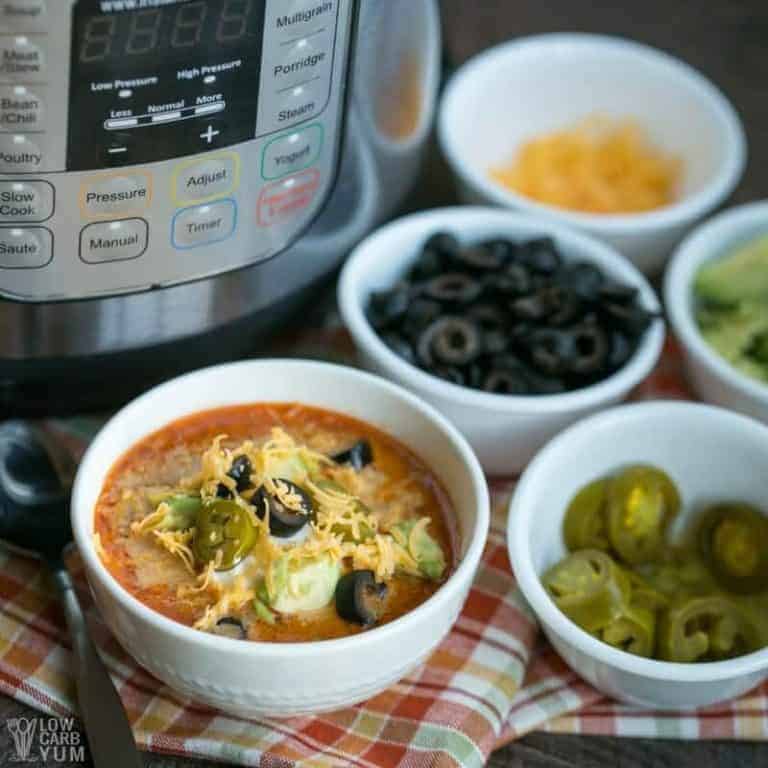 The pressure cooker is a great way to cook soups quickly. After reaching cooking pressure, this tasty keto taco soup is done in only 15 minutes.
7. Ground Beef Jerky Recipe with Hamburger or Venison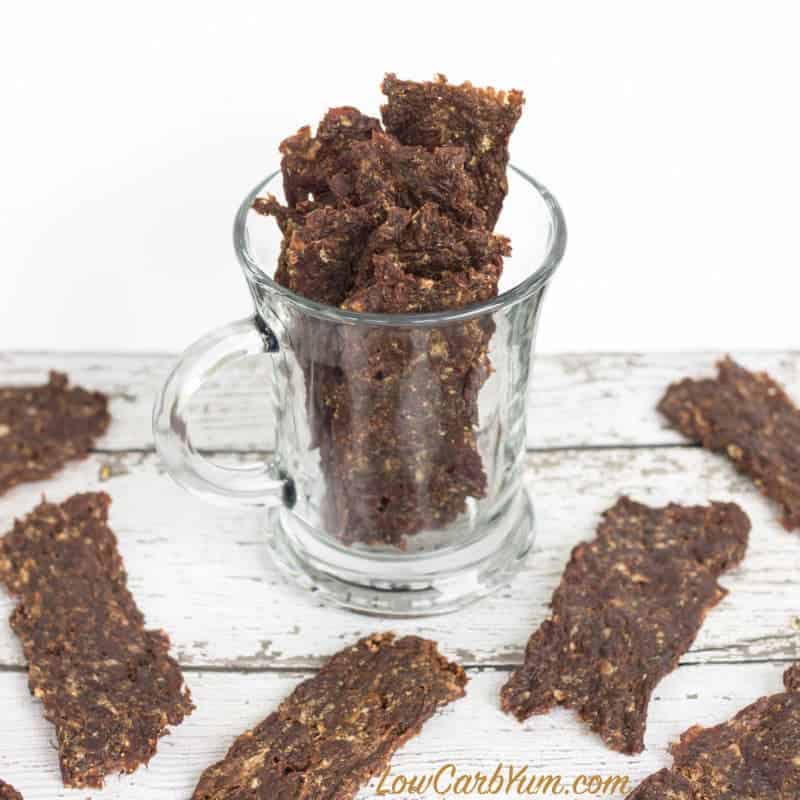 Inexpensive lean hamburger meat is perfect for making ground beef jerky. Just press into thin strips and dehydrate until dry and crisp.
8. Keto Cheeseburger Casserole with Bacon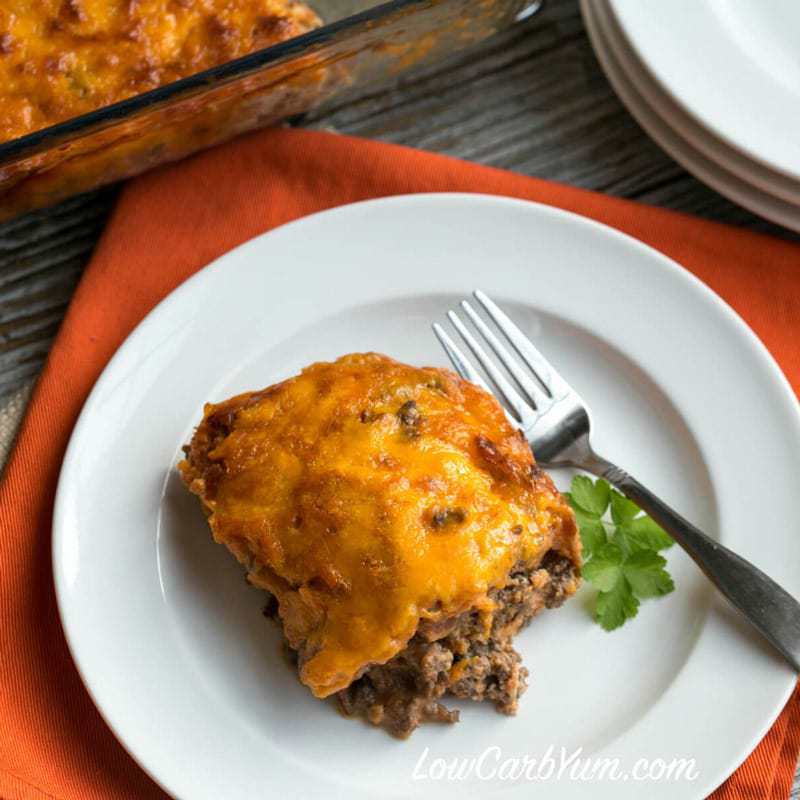 A cheeseburger casserole is a simple dish that can easily feed a crowd. It's sure to become a favorite with friends and family.
9. Hamburger Pie Casserole with Eggplant - Gluten Free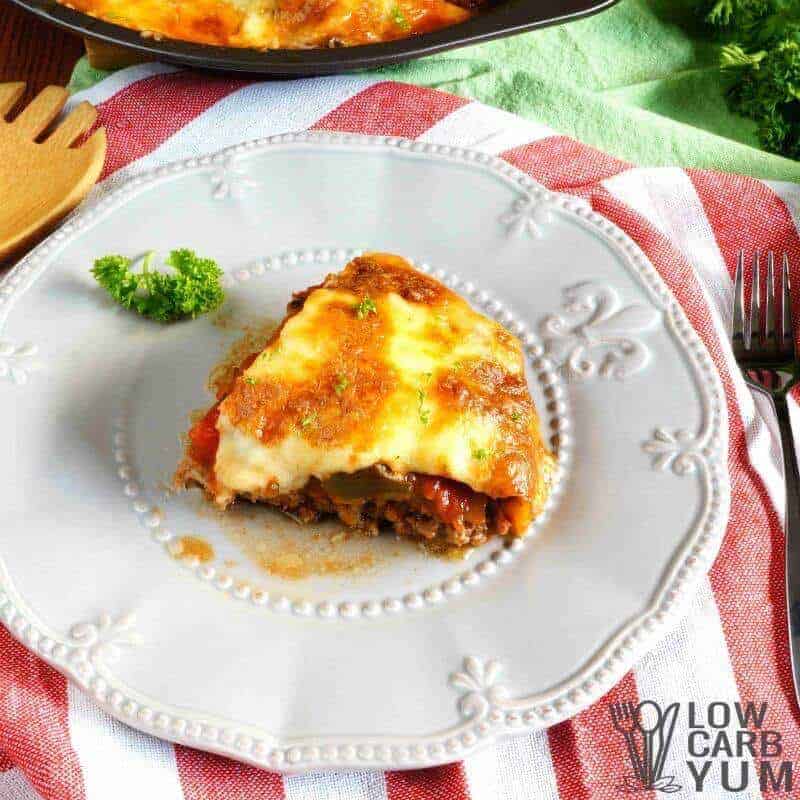 With a seasoned ground beef base and pizza like toppings, they may not mind eating the eggplant in the middle. Hamburger pie is a great dish for any occasion.
10. Keto Lasagna with Meatza Layers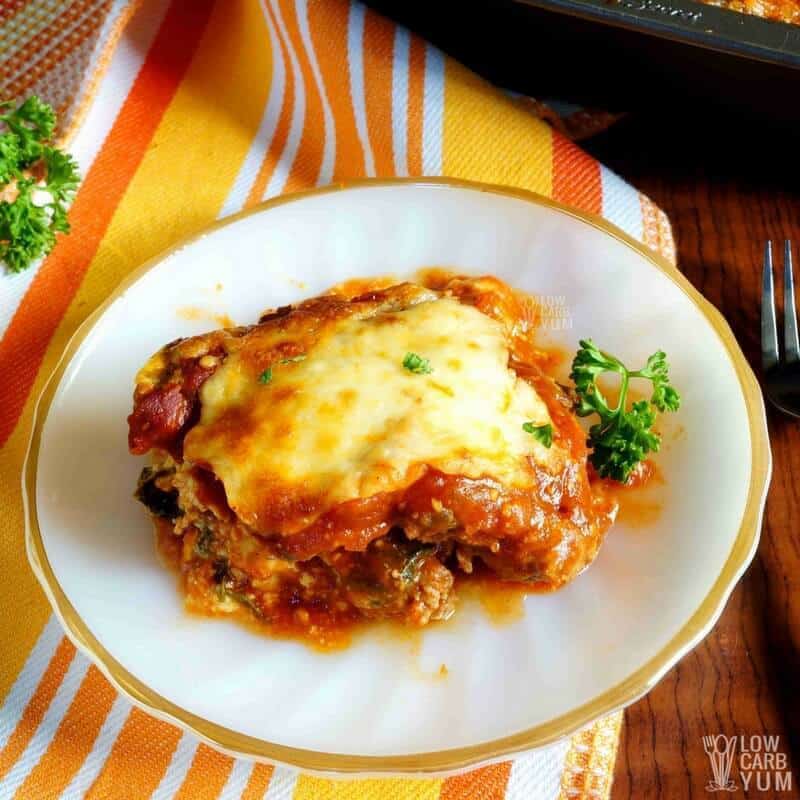 Sure you can make keto lasagna with a vegetable noodle, but those add carbs. Why not use a ground beef layer instead?
11. Eggplant Burger Recipe - Filipino Style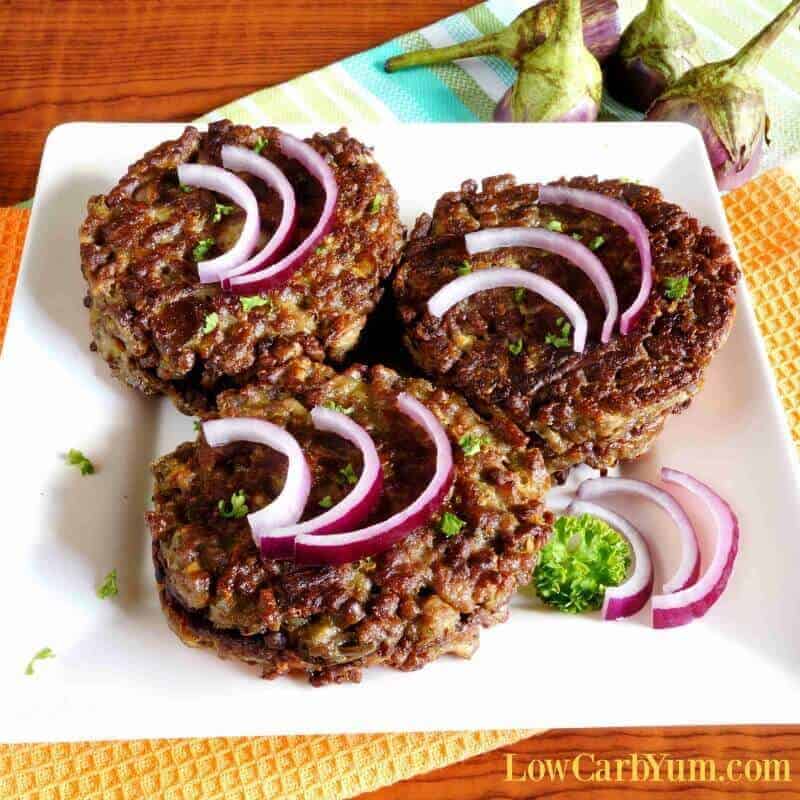 Need to stretch the meat for making burgers? Mix in some eggplant into the patties. They may never notice the difference with these eggplant burgers!
12. Mexican Zucchini and Beef Skillet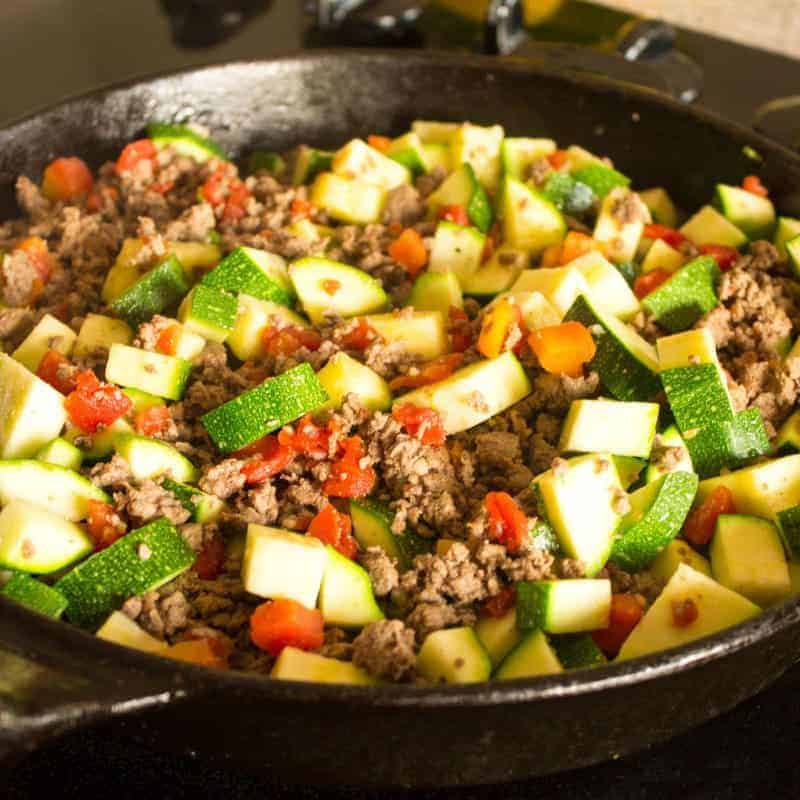 An easy Mexican beef skillet dish with low cost ingredients. And it's a nice dish to make in the summer with fresh garden tomatoes and zucchini.
13. Cabbage Beef Casserole with Tomato - Gluten Free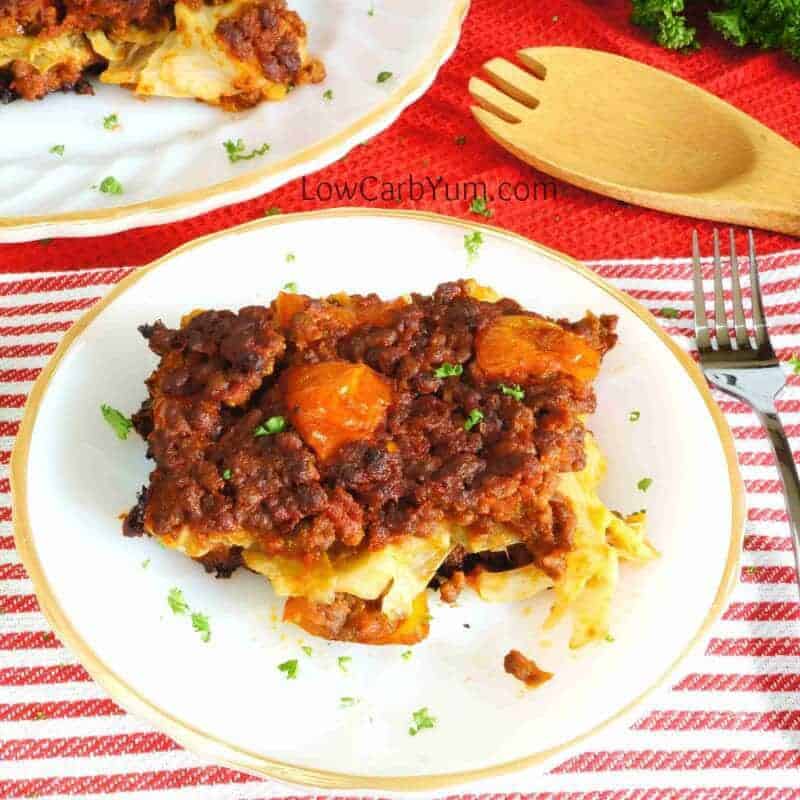 A simple low carb casserole that combines a mix of ground beef, cabbage, and tomato. This tomato beef cabbage casserole is a budget friendly meal that can be made ahead if needed.
14. Southwest Casserole with Ground Beef and Beans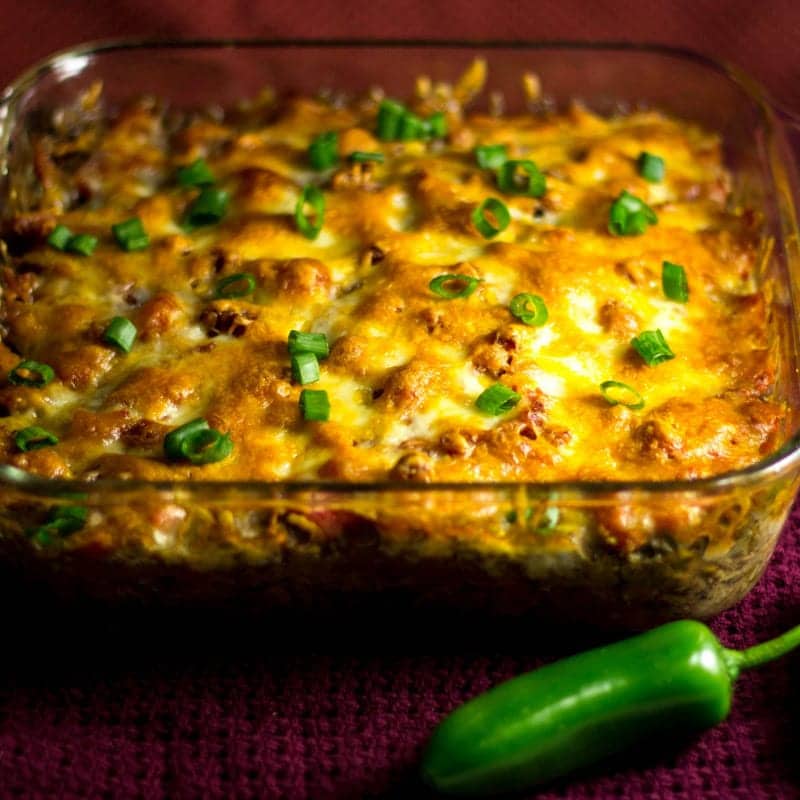 Get a taste of the Southwest with the flavors in this cheesy Tex Mex casserole. It can be made extra meaty or use a layer of low carb black soy beans.
15. Low Carb Chili Recipe (Paleo, Keto)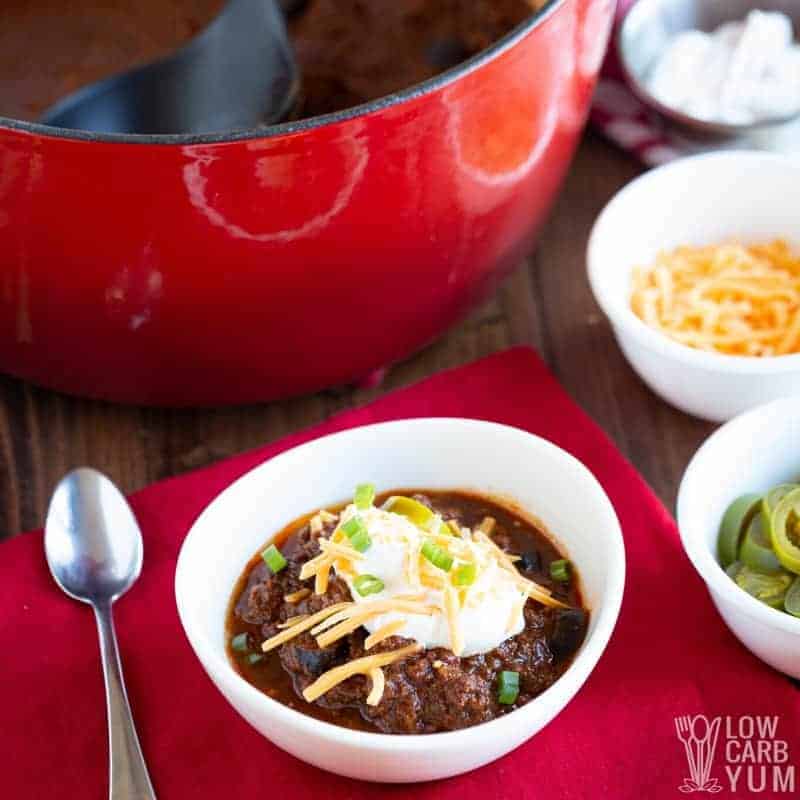 A meaty chili with only 5 grams of net carbs per serving. You'll never miss the high carb beans in this classic Mexican dish. Low carb chili works well in the slow cooker too.
16. Pumpkin Lasagna with Spinach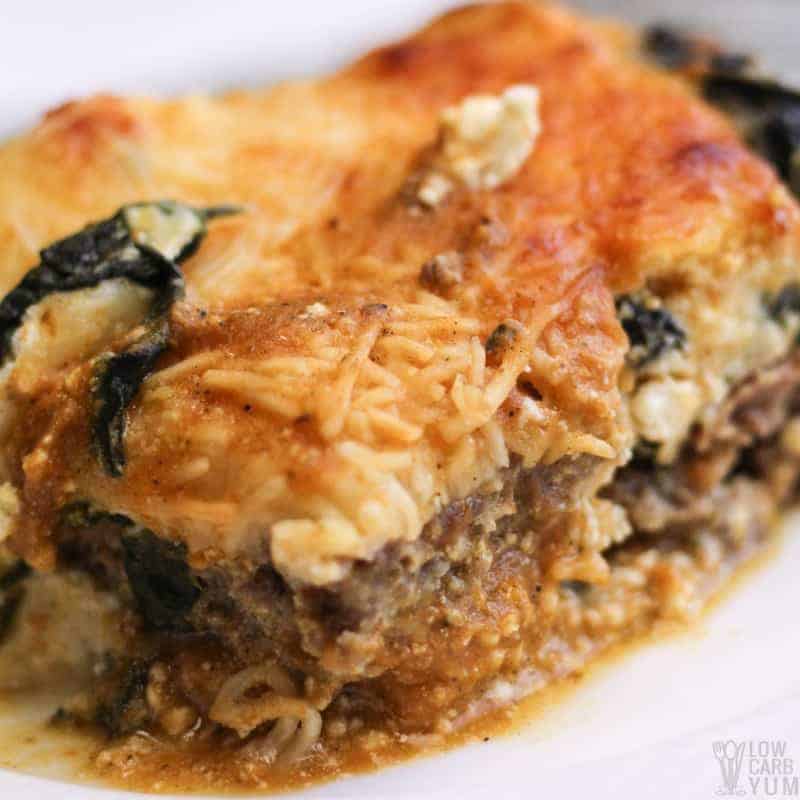 Tired of the same old lasagna? Give this pumpkin lasagna a try. It uses a seasoned pumpkin sauce in place of the usual tomato based red sauce.
17. Easy Low Carb Yellow Squash Casserole with Taco Flavor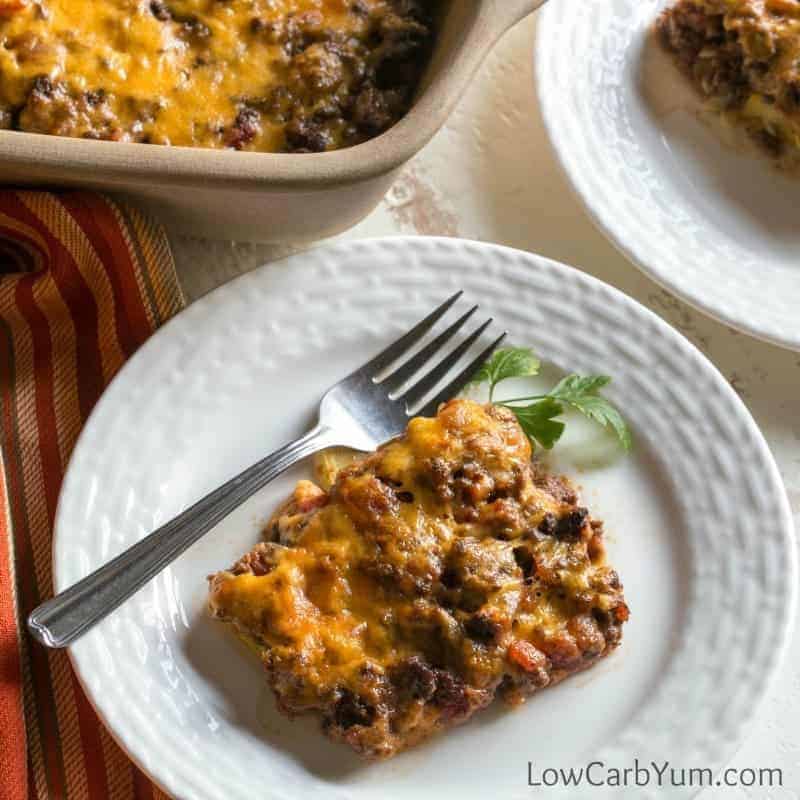 Sneak in some veggies with this low carb taco casserole. They may not even see the squash with all the ground beef and cheese.
18. Low Carb Crack Slaw with Beef and Cabbage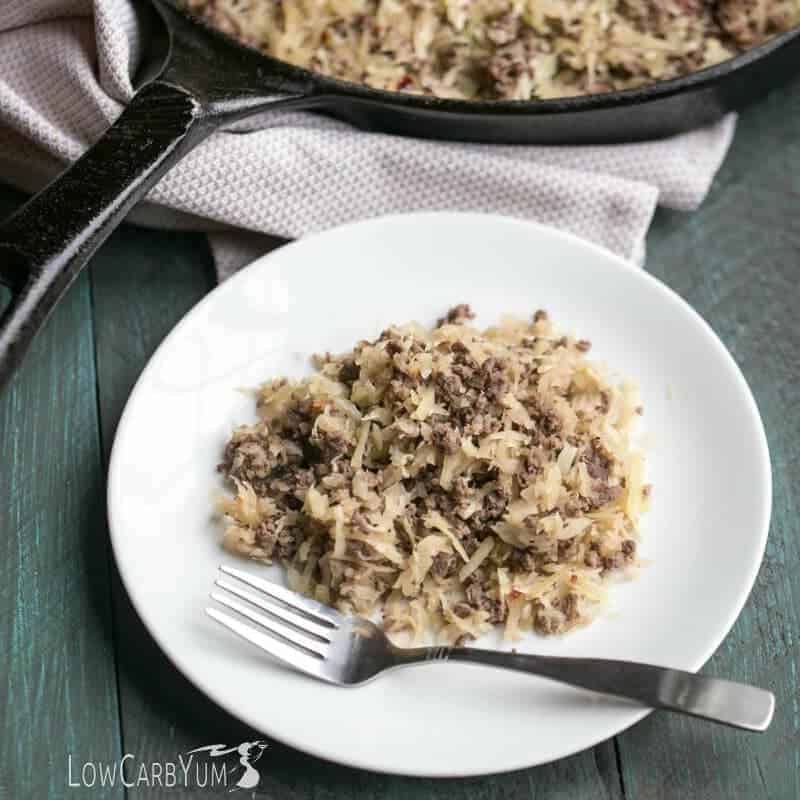 They named this one crack slaw because it's an addicting dish made with coleslaw mix. It's like eating an egg roll without the high carb roll.
19. Taco Dip with Meat (Keto, Low Carb)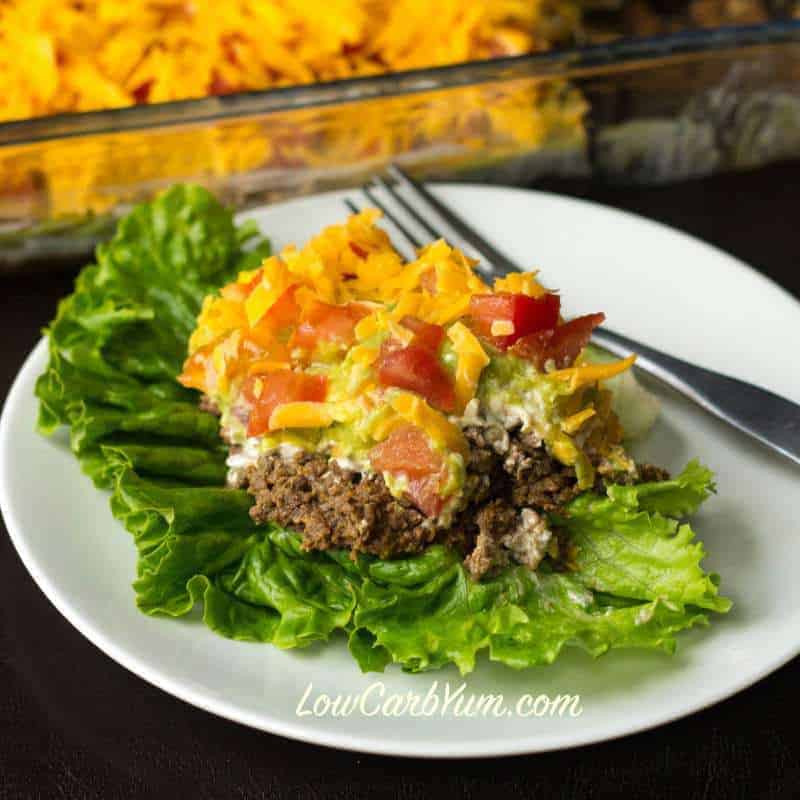 You may just want to eat this meaty taco dip with a fork and forget the chips. It's a classic layered dip with all the best taco toppings.
20. Hamburger Beef Stroganoff (Low Carb, Keto, Gluten Free)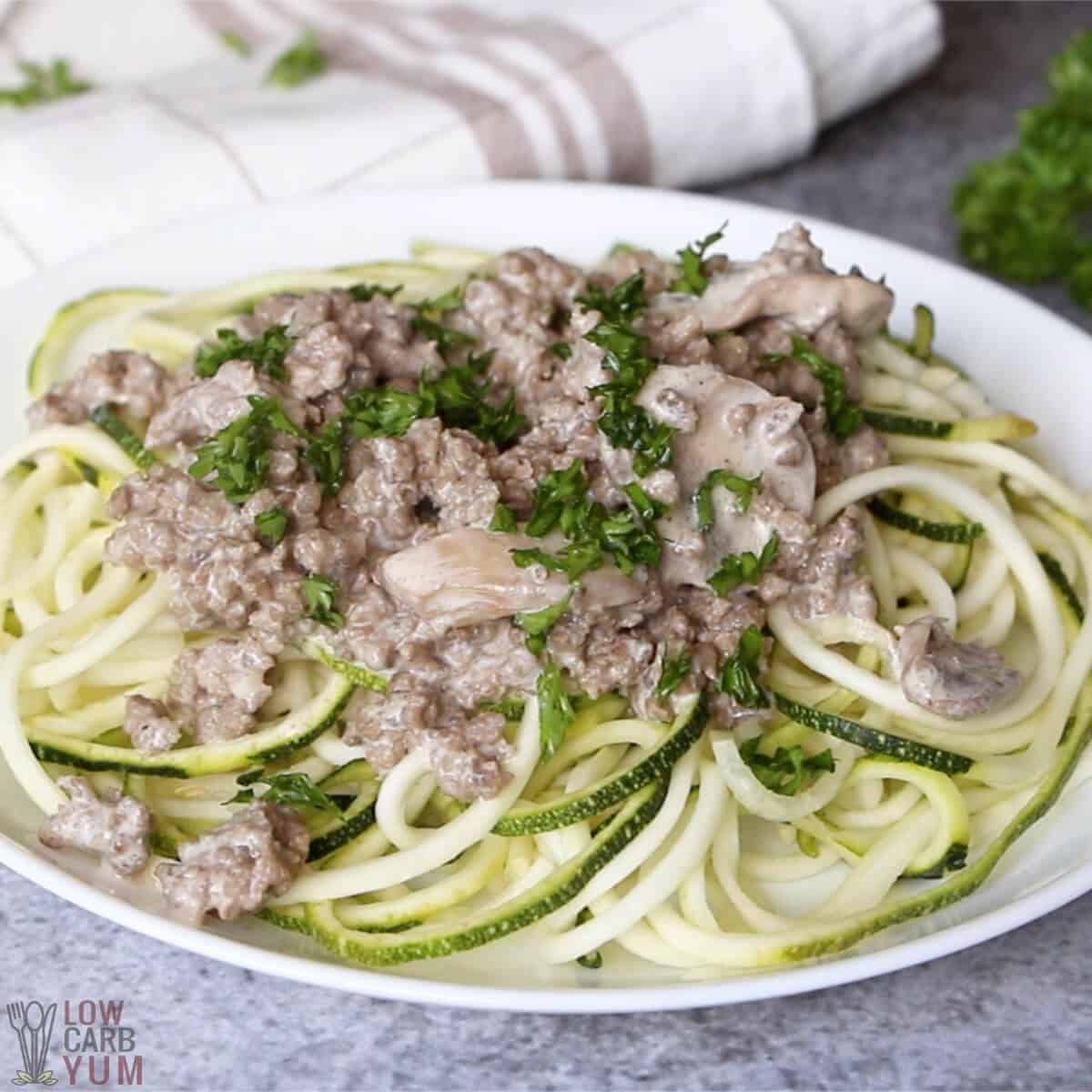 A quick and easy hamburger stroganoff with ground beef, sour cream, mushrooms, and spices. Serve it in a bowl or as a topping for spaghetti squash noodles.
21. Low Carb Meatloaf Recipe - Gluten Free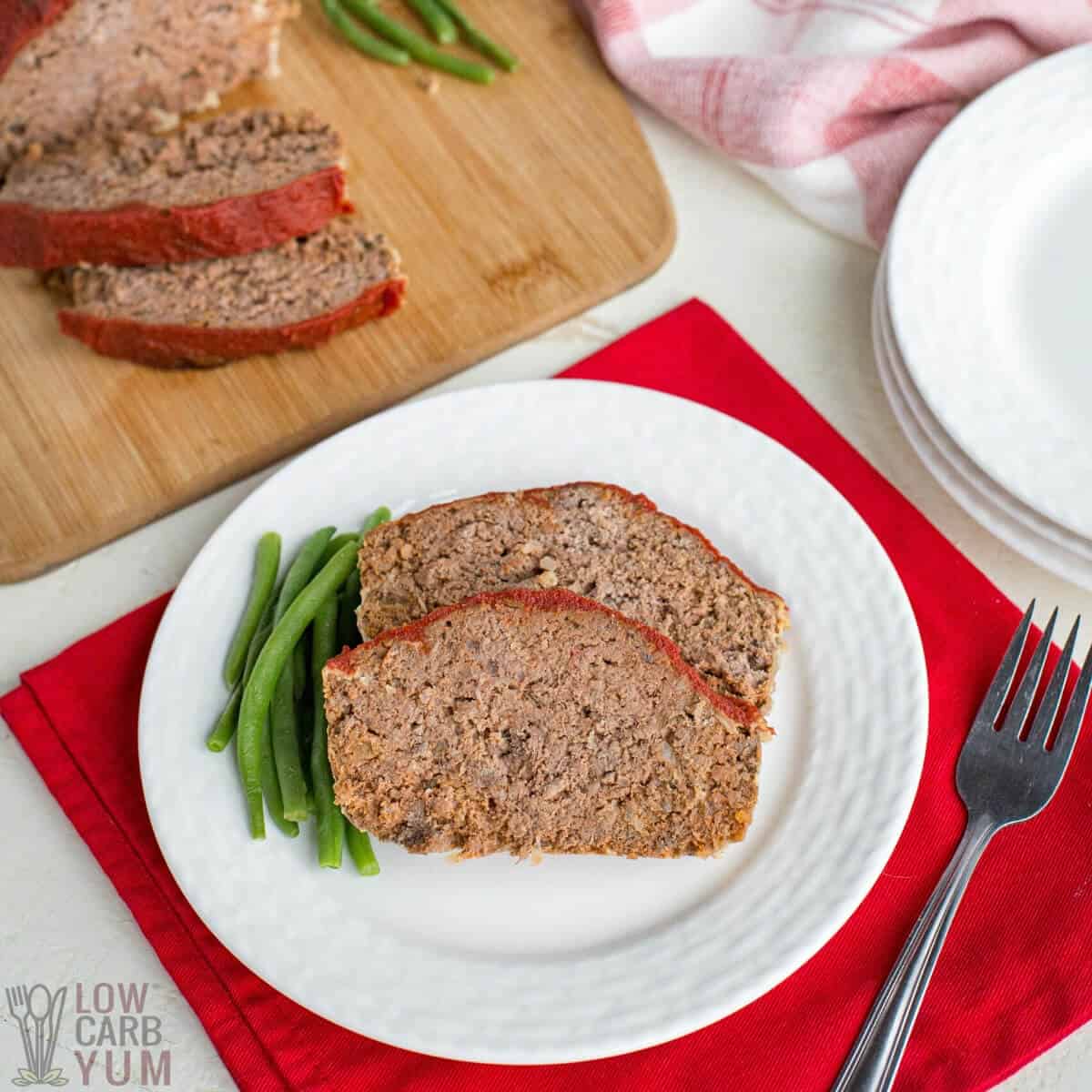 Pork rinds are a fantastic alternative to breadcrumbs when making a low carb meatloaf. It's an inexpensive and filling main dish to enjoy with family.
22. Crock Pot Tacos with Slow Cooker Ground Beef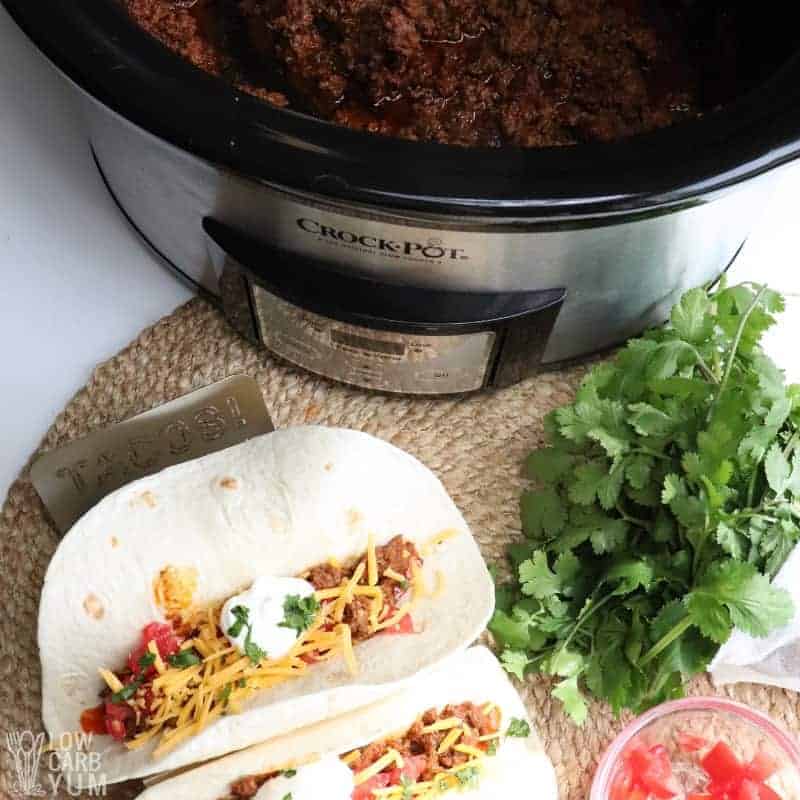 The slow cooker is a great kitchen tool for making Crock Pot taco meat. It might take a little longer than the stove top, but the slow cooking results in more flavorful meat.
23. Cheesy Beef Taco Skillet Recipe with Cauliflower Rice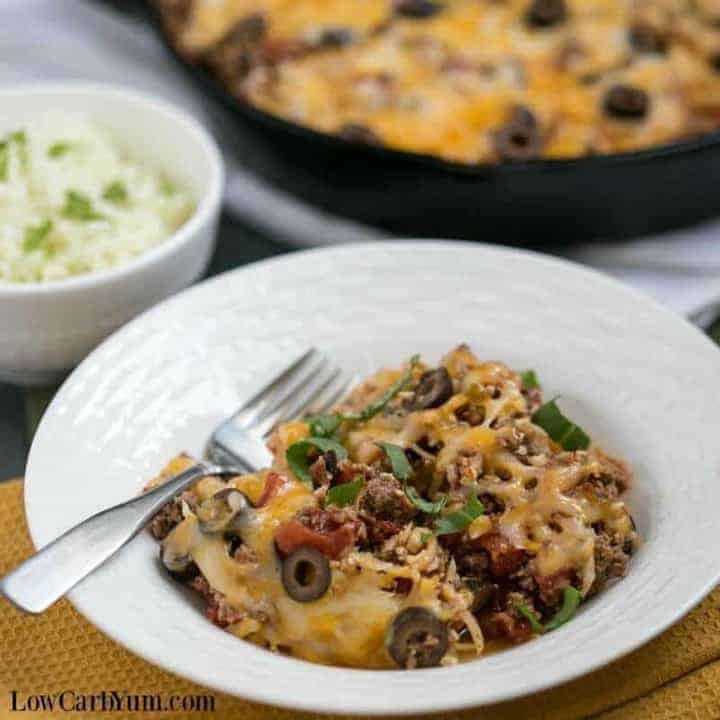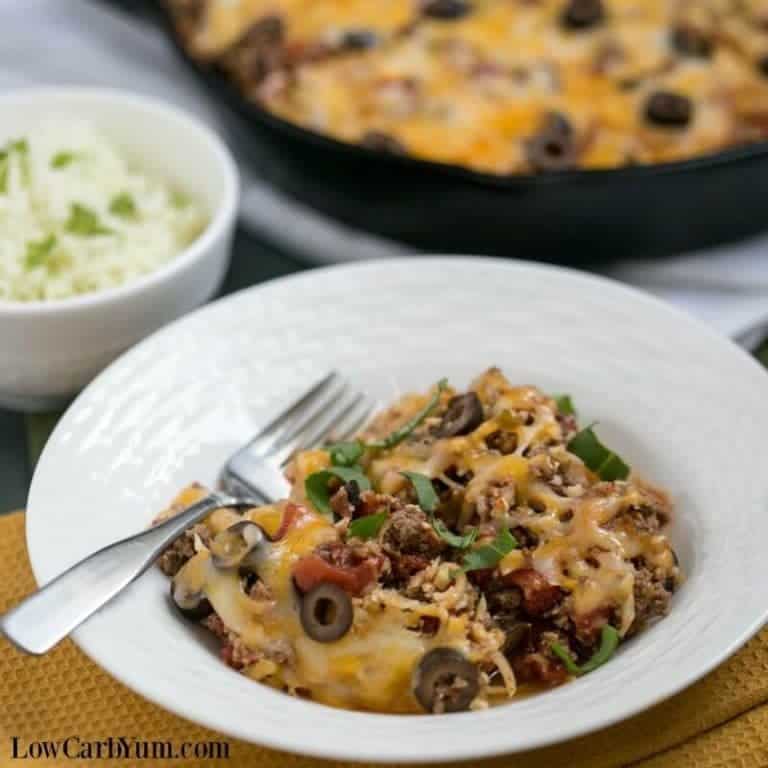 An easy and cheesy one pot taco skillet dish that cooks up fast and easy. There's no need to serve tortillas with this taco meal because it's cooked with cauliflower rice.
24. Low Carb Stuffed Peppers Topped with Cheese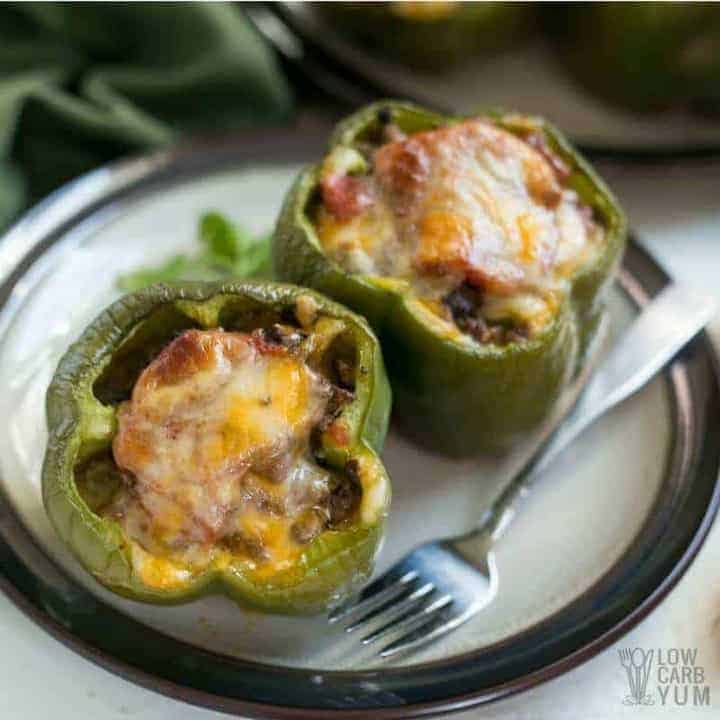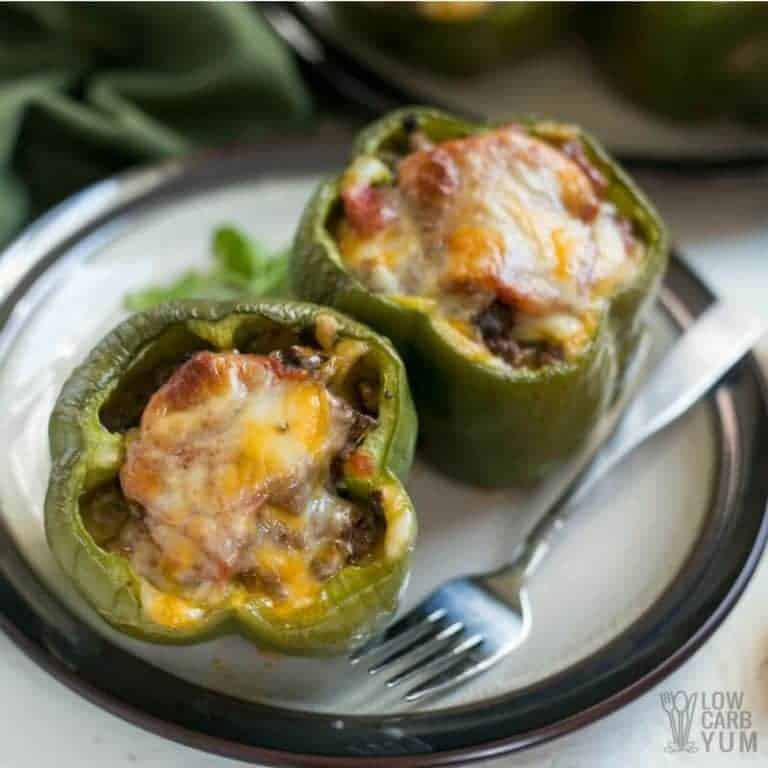 Meaty low carb stuffed peppers without any rice. You can sub out some of the ground beef with cauliflower rice for less protein and more vegetable.
25. Mexican Taco Casserole Bake - Taking Out the Carbage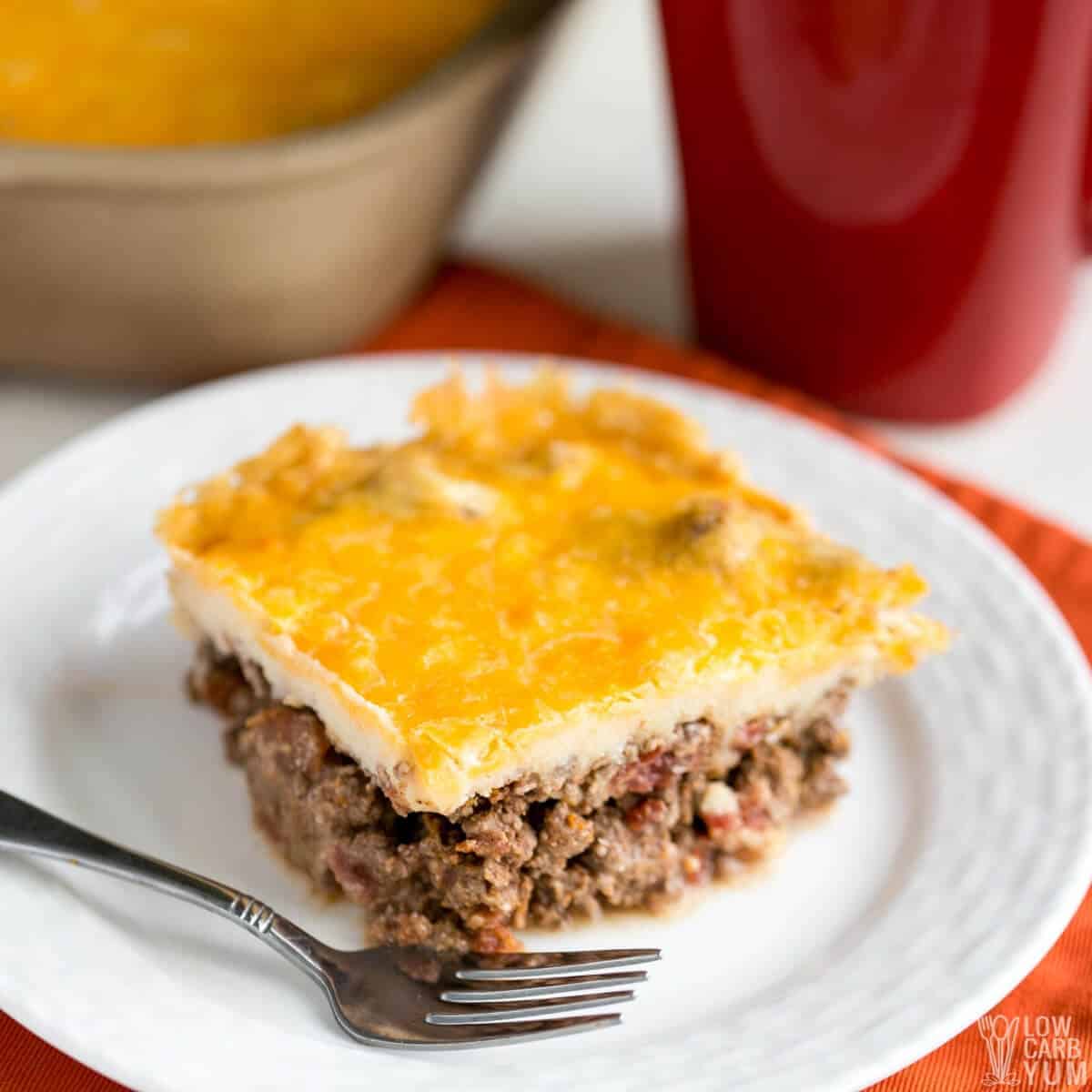 A cheesy almond flour mixture provides a nice top layer taco seasoned meat. It's a Mexican Casserole that can be prepared ahead and baked when needed.
26. Vivica's Magic Meat Muffins + Welcome To Thrive!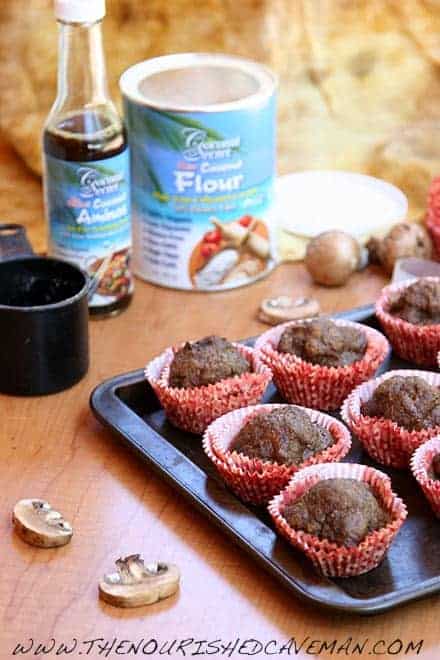 Photo Credit: thenourishedcaveman.com
Magic muffins can be served as an appetizer or for dinner. These mini meatloaf cups are super easy and versatile.
27. Beef-a-Roni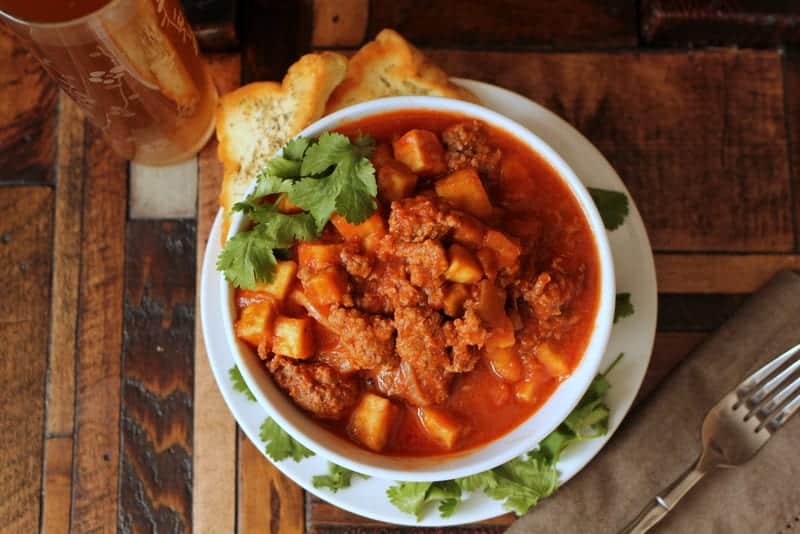 Photo Credit: mariamindbodyhealth.com
Kids will love this grain free low carb Beef-A-Roni. It's a mix of marinara sauce beef, and vegetables. A much healthier option to the canned variety!
28. Meatloaf in a Mug — Two Variations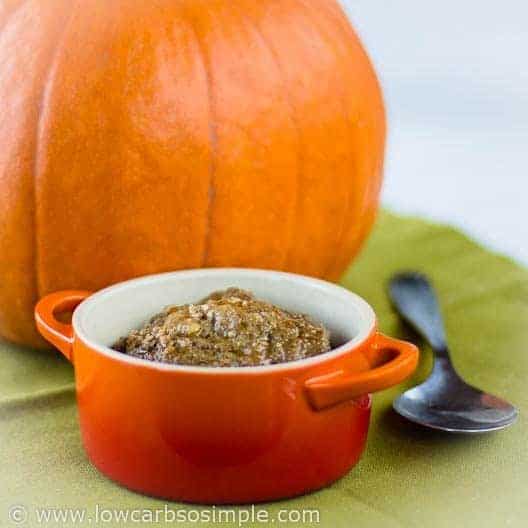 Photo Credit: www.lowcarbsosimple.com
You may have heard of a muffin in a mug, but have you tried the concept with meatloaf? It's a great way to get a quick single serving meatloaf.
29. Mozzarella Stuffed Meatballs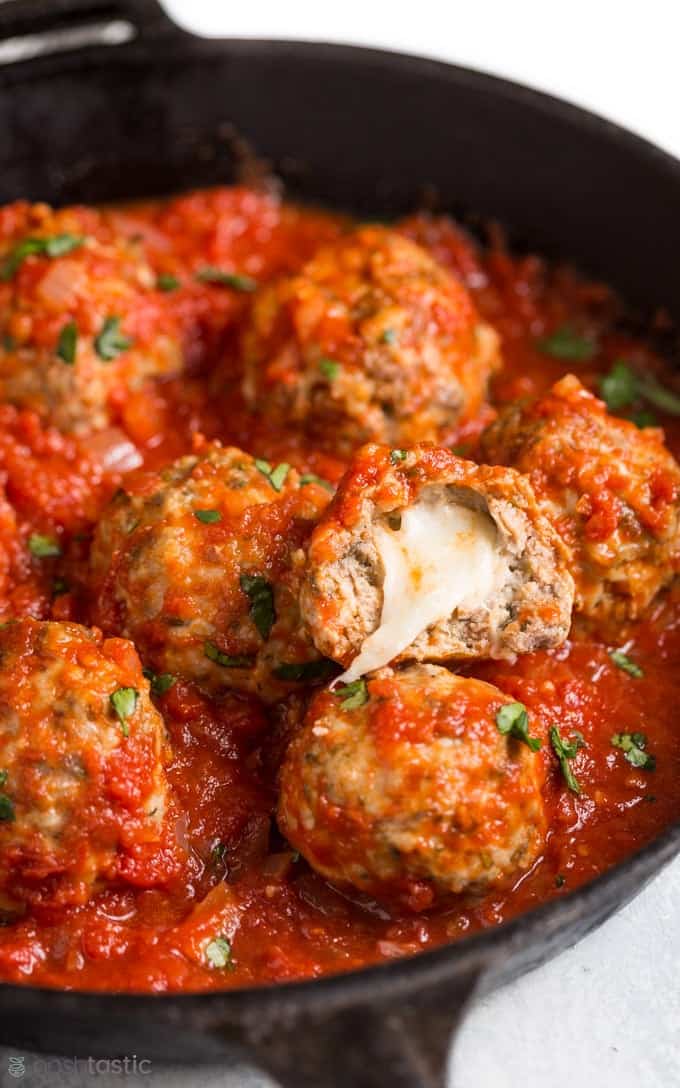 Photo Credit: noshtastic.com
Mozzarella stuffed meatballs that cook up in the Instant Pot. The ground meat is stuffed with mozzarella and cooked with marinara red sauce.
30. Picadillo over Cauliflower Rice - Keto and Low Carb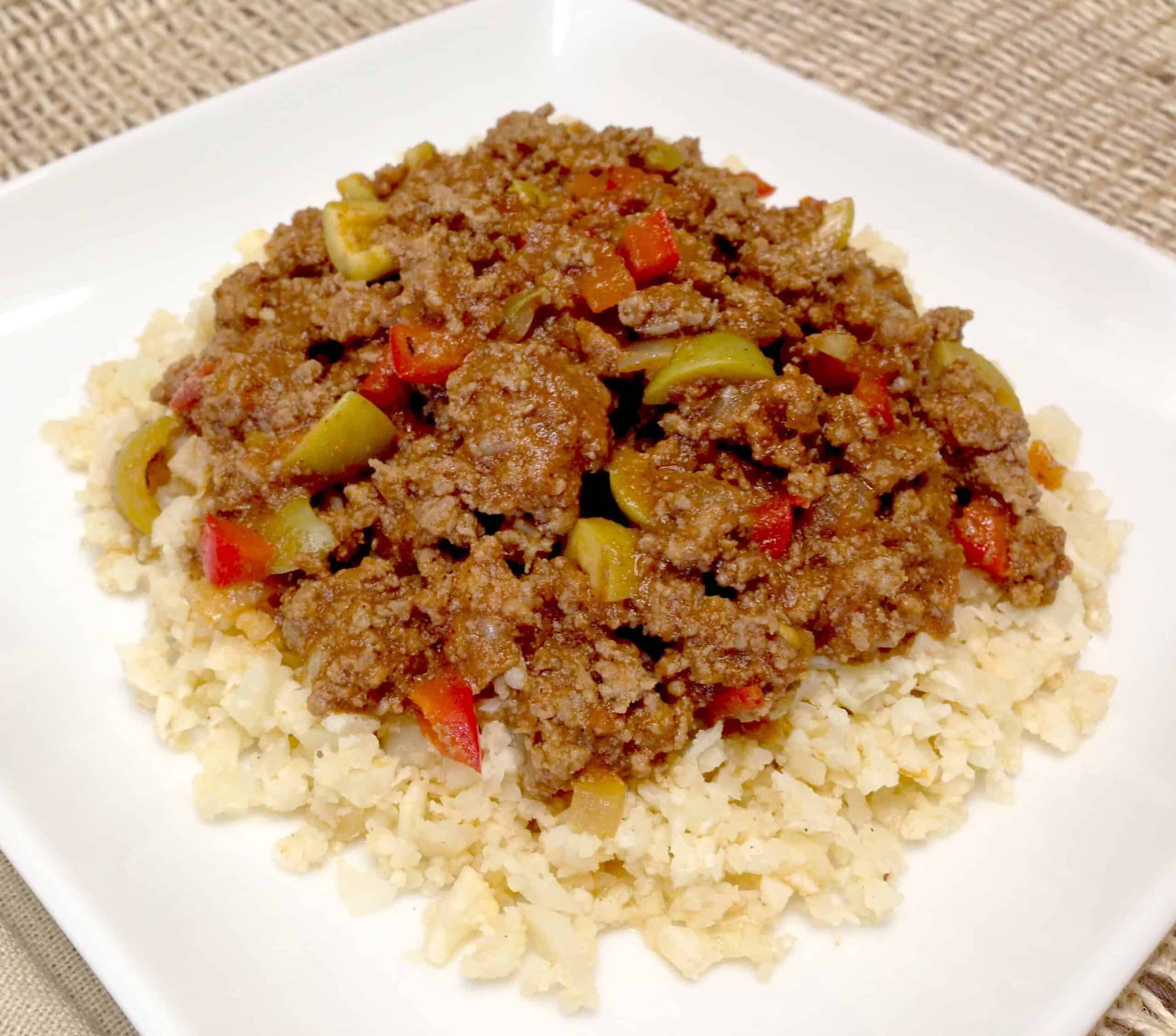 Photo Credit: ketocookingchristian.com
Picadillo is a classic Cuban dish seasoned with ground beef, onion, and peppers. It's another great way to top off cauliflower rice for an awesome keto meal.
Low Carb Ground Beef FAQs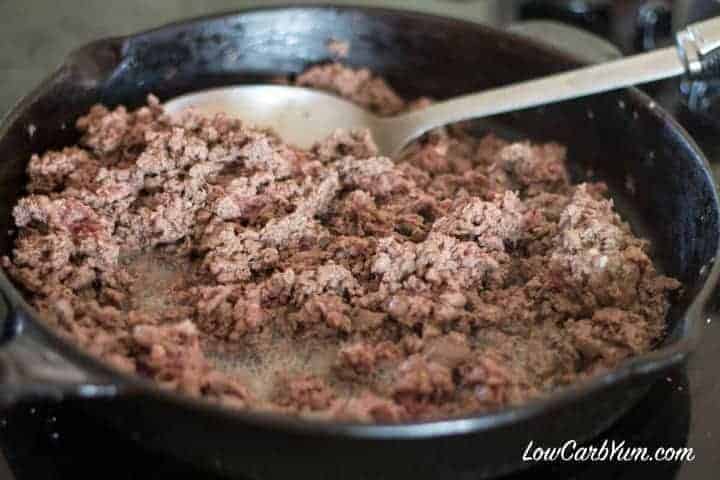 Is beef better than chicken for keto?
Chicken meat tends to be leaner than beef. So beef is often a better choice for ketogenic diets because of the higher fat content.
What type of ground beef is best for low carb recipes?
When using ground beef in keto recipes, the higher fat content is the best. So choose 80% lean or fattier.
How much beef can be consumed on keto?
There are no carbs in ground beef so it's not a food that will ever exceed a daily carbohydrate limit. However, most low carb diets limit protein to 15 to 30% of daily calories.
What types of recipes can you make with ground beef?
Recipes made with chopped beef or ground meat can be made with ground beef. Chili, tacos, casseroles, and burgers are some of the most popular recipes.
Follow us on FACEBOOK, PINTEREST, and INSTAGRAM for even more tasty keto-friendly recipes!
Post updated in July 2019. Originally published August 2015.