It can be difficult to stick to an eating plan with all the temptations. Here are the top ten keto diet tips and tricks to ensure success for beginners!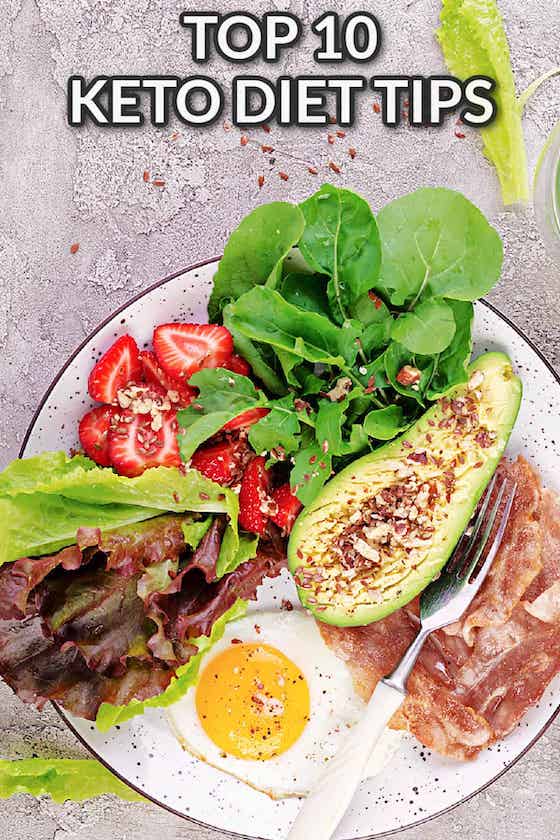 Article Index
The ketogenic diet has been known to help reduce cravings and burn fat more efficiently. And with that in mind, I decided to try it out to see for myself!
Honestly, it worked wonders, but I ended up having trouble with keeping up with the diet. It was getting insanely difficult to stay on track with what I eat (because I LOVE baking, and the pastries I whip up always call out to me!).
I'm sure that some people also struggle with wondering what to eat next or how to continue despite the temptation. So to help you out, I give you ten keto diet tips to stay on track!
Best Keto Diet Tips
If you feel unmotivated or like you're about to give in, here is some information to help you get back up!
1. Track Your Macronutrients
If you aren't sure how much fat, protein, and carbs to eat daily, I recommend first understanding how these macronutrients are used within the keto diet, then using a keto macro calculator to do the work for you. It will also calculate the amount of calories you should consume daily based on your individual needs plus monitor carbohydrate intake.
Being on a keto diet does not mean that you cut out all carbs completely. Yes, you should eat keto-friendly foods, but these often have some carbs in them.
Generally, you want to limit net carbs to 25 grams or less per day. The majority of these carbs should be from vegetables. Avoid going less than 18 grams or over 25 grams a day for the best results.
To stay on track, I recommend using a journal or keto diet app to make sure that you are sticking to your optimal daily macronutrient profile.
It's easy to go off plan if you aren't keeping a close eye on what you're eating!
2. Eat Only When Hungry
Are you struggling to lose weight on the keto diet? Maybe you need to look at the keto meals you are making.
The reason why you're having cravings or always hungry is probably that you don't space out your meals well. It's best to only eat food if you are truly hungry.
Many times, your body just needs to hydrate so try grabbing some water before eating. Water is a natural appetite suppressant and will usually give you a sense of fullness so you can make it to your next meal.
Other reasons for craving foods are:
Emotional comfort
Stress
Boredom
So make sure you really need those keto snacks before taking a bite!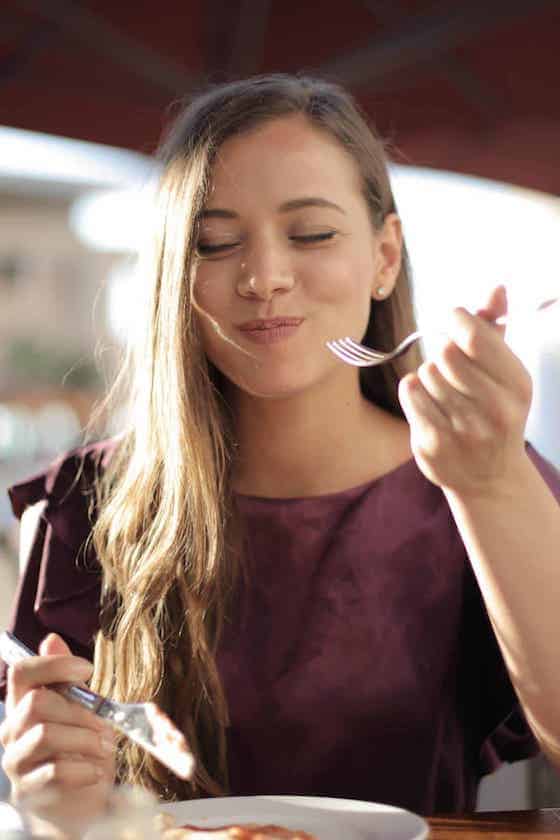 3. Plan Your Meals
It's best to stick to a routine rather than snacking all day long without any plan. Without one, you may end up taking in more high-carb foods than you should.
I make it easy to save your favorite recipes into custom meal plans for free! You can even get my pre-made weekly keto meal plans for a small monthly fee.
If you're just getting started, planning your meals in advance will help you stay on track and stick within your daily macros.
Once you get comfortable with what you should be eating, you shouldn't have to do any meal planning unless you want to.
4. Measure Your Food and Ingredients
As much as possible, I prepare my own food so I can measure it accurately. The best way to measure your food is to use a kitchen scale.
I do like quick and instant food like protein bars. However, I prefer getting my calories from healthy keto foods that help with both my hunger and overall health.
Focus on whole foods and don't restrict fat. Remember that healthy fats are important. Some of the best sources are coconut oil and avocados!
If you're getting tired of the usual bulletproof coffee and microwaved bacon, you can try my delicious ground beef jerky or venison jerky, which are new recipes to spice up your taste buds!
They make for great keto snacks, but don't forget to pair them with low-carb vegetables and to take necessary supplements.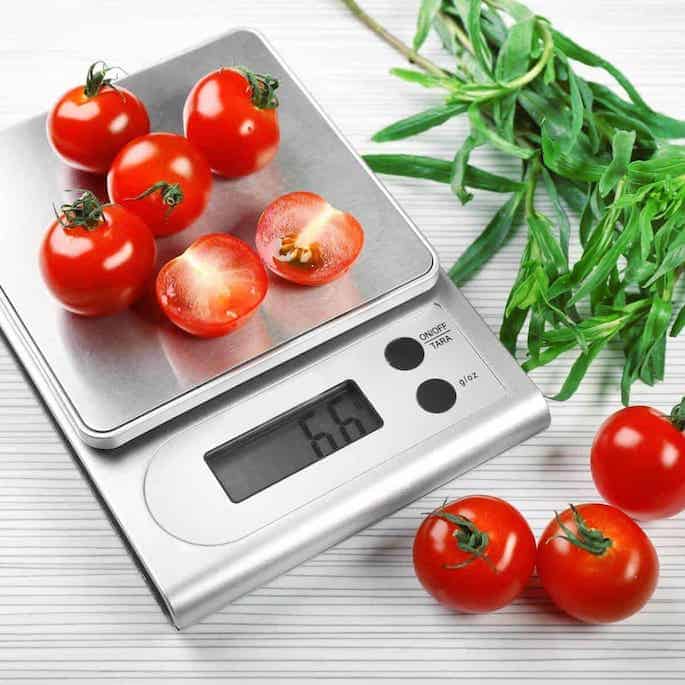 5. Try Intermittent Fasting
One of the things that can help you stay in ketosis longer is to lengthen the time between dinner and breakfast. This is called intermittent fasting. You also don't want to eat too close to bedtime.
I like to stop eating after 6pm and then hold off on breakfast until 10am in the morning.
Fasting for a good 16 hours every day is a great way to boost weight loss, increase your energy levels, and improve your mental clarity.
6. Get Moving!
Although you can lose weight by dieting alone, it's much better to do some exercises.
I recommend that you work out but avoid going too hard during the first few weeks of a keto diet. Strength exercises are better at keeping you lean and muscular, even if they burn fewer calories than cardio.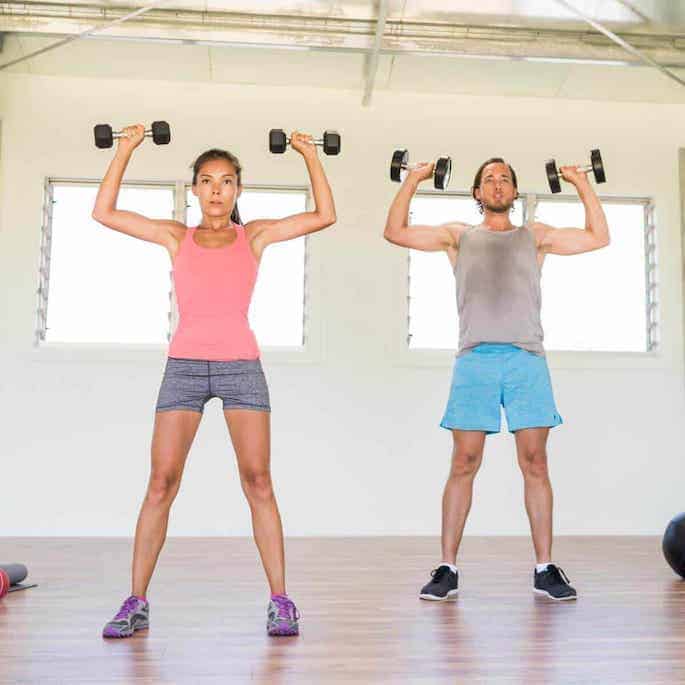 7. Expect a Bit of Discomfort
No matter what type of diet you get into, you will be a bit grumpy.
During the first one or two weeks into a keto diet, you'll feel less energy or a change of mood. Some people call this part of the keto journey the keto flu.
That's because you're burning fatty acids for fuel! Expect it to subside and for your body to normalize within a week or two.
One of my best pieces of advice is to be mentally prepared and keep moving forward. Feeling a bit down is inevitable, but it's up to you to decide whether to give up or keep going!
To stay motivated and keep my weight loss going, I like looking at before and after results to inspire me. Or, I keep myself distracted from food by taking a walk or picking up on hobbies to keep my hands busy, like writing!
8. Plan Ahead When Eating Out
Celebrating with family and friends often entails you eating out or visiting potlucks where you don't know what the food will be. Don't be a party pooper and say "no," always running away from any chances of going out with your friends.
One of the best keto diet tips is to skim through the menu beforehand if you plan on eating at a restaurant.
Fortunately, you can find menus online of most restaurants in your area!
Many restaurants offer a nutritional count for their food too, though you should take note that they may not be as accurate as you expect them to be.
If you're visiting a friend's place, then you can prepare a group dish low in carbs like cabbage lasagna. That way, you can focus on having the dish you made or other low-carb entrees that are good for you.
It might even give you a chance to introduce them to your new keto lifestyle, helping you get the emotional support you need to keep going!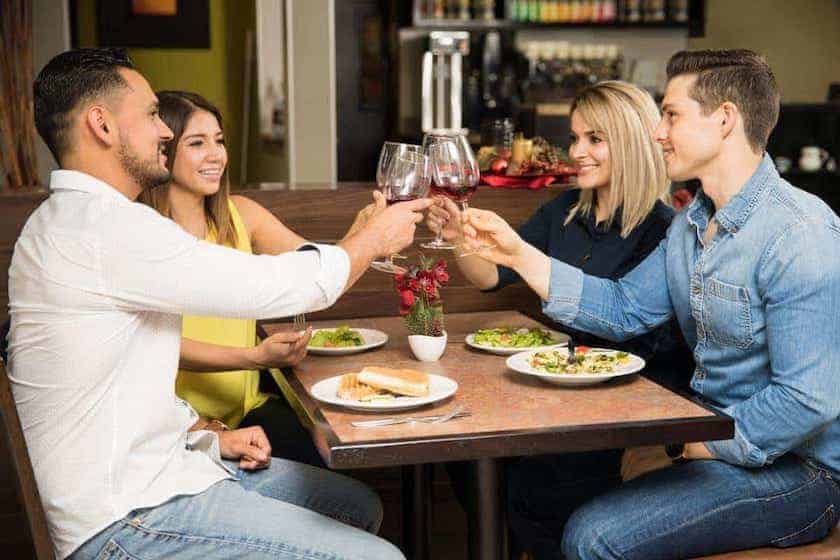 9. Stick to Whole Foods
The last of my keto tips is that anyone on a keto diet plan will need to learn how to avoid certain foods or eat them in moderation. This is especially important if weight loss is a goal.
A lot of companies have started to market convenience foods as keto. Unfortunately, a lot of these processed foods aren't what you should be eating on a low-carb diet.
Make sure to read the labels!
If the ingredients aren't something you'd use in your own kitchen, you shouldn't eat it.
You also need to question packaged foods that are labeled as low in net carbs.
Check the nutritional label to see what the total carb count is and where they are deducting those carbs. Some fiber and sugar alcohols can have an impact on ketosis.
10. Eat a Variety of Foods
Choosing to follow a low-carb lifestyle can be one of the best decisions you will ever make in your life. One way to stay on track with your health goals is by eating a variety of keto-friendly foods and having a well stocked pantry.
With so many different options out there, it could be overwhelming to know which foods to choose.
That's one of the reasons I created the Low Carb Yum food blog!
I make it easy to find keto recipes to suit every taste so you can have plenty of variety on a ketogenic diet.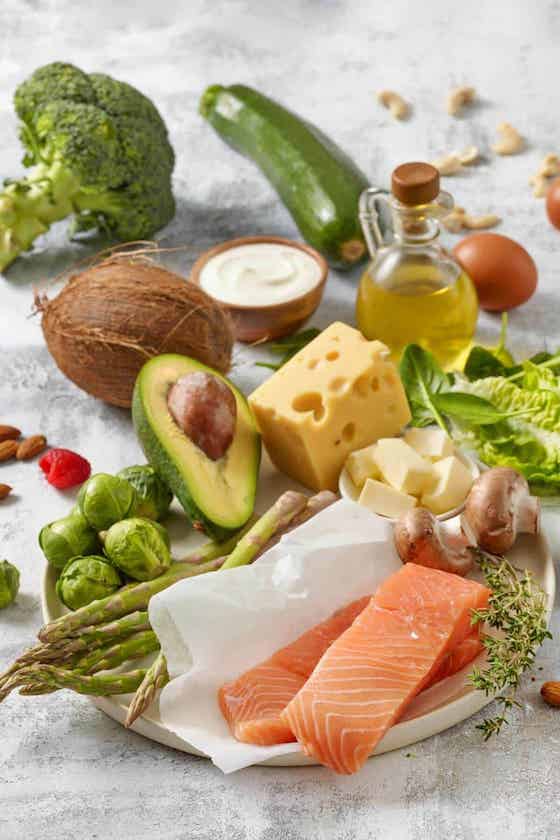 Final Thoughts
It can get quite difficult to stick to any type of diet, but that doesn't mean you have to give up soon!
One of the signs of keto diet success is that you experience tons of health benefits like healthy weight loss. The key is to stick to your meal plan, make delicious keto recipes, and learn to really love meat and other food that is part of a high-fat diet.
I hope that these ten keto diet tips to stay in nutritional ketosis helped you become more knowledgeable on what you need to do to continue on with your weight loss journey.
So what are you waiting for? If you feel like you're in a slump, then follow these ten tips today and keep going to achieve your goals!
If you have any questions or would like to share your ideas and suggestions, then comment down below. I would love to hear what you have to think!
Follow us on FACEBOOK, PINTEREST, and INSTAGRAM for even more tasty keto-friendly recipes!