Miss noodles on a keto diet? There are healthier alternatives available. For some ideas, check out this collection of low carb spaghetti squash recipes.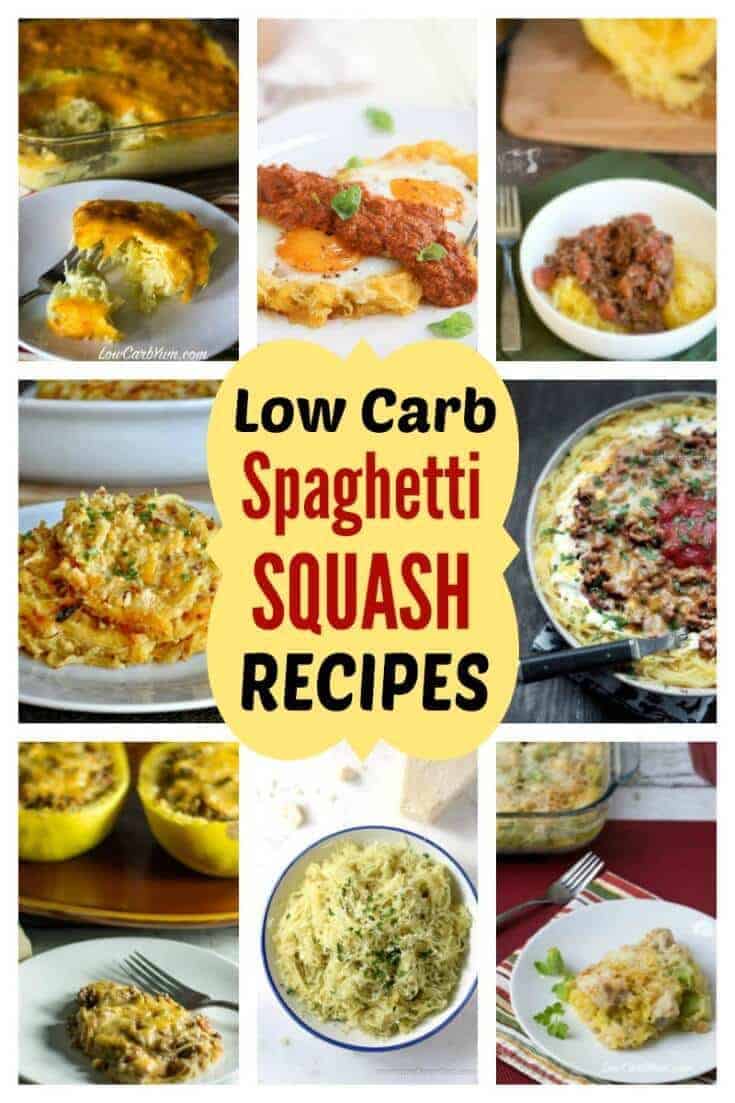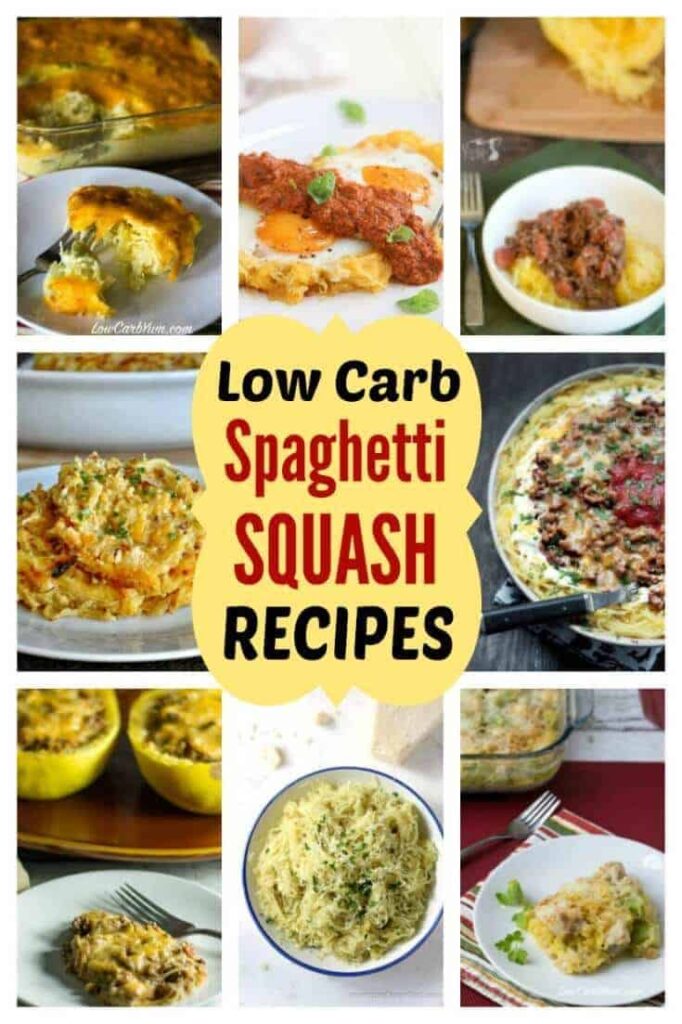 This post may contain affiliate links. See Disclosure

Get Recipes Delivered Weekly
Join the Low Carb Yum email list and you'll receive a free meal plan with 20 keto recipes. Plus, you can opt-in for special offers only for subscribers!
Yesterday marked the official start of fall. This time of year not only brings fresh pumpkin. It's also the season for spaghetti squash. Unfortunately, we didn't get any in the garden this year as I would have liked. So, I'll be picking them up at local markets instead.
There are so many ways to cook up this tasty vegetable. And, if you don't use it right away in one of your favorite low carb spaghetti squash recipes, it keeps well for months. That's why this fall crop is also widely available in winter and spring, too! It's a natural for replacing high carb noodles in your favorite dishes.
If you aren't sure how to cook spaghetti squash, I found this great video over at Ditch The Carbs that shows the traditional baking method. You can also cook it in the crock pot or Instant Pot. I've added these alternative cooking methods in the links below. Using the pressure cooker is my personal favorite.
Now that you know how to cook these vegetable noodles, you may be looking for dishes to use them in. Here's a list of 18 low carb spaghetti squash recipes to get you started!
18 Tasty Low Carb Spaghetti Squash Recipes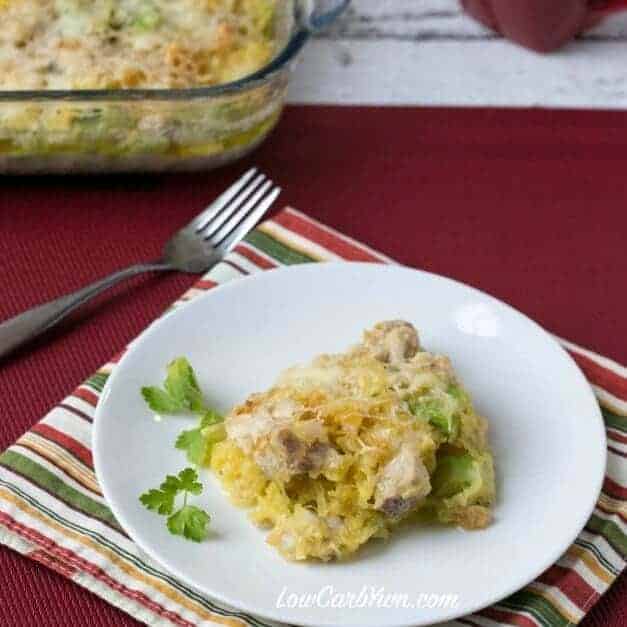 Cheesy Broccoli Noodle Casserole
Low Carb Carbonara at Wholesome Yum
Garlic and Parsley Noodles at Low Carb Maven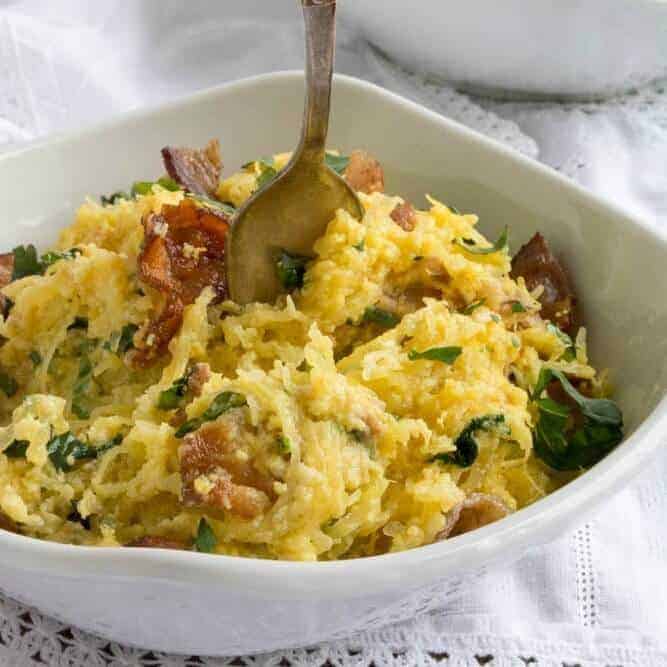 Spaghetti Squash Alla Carbonara at Low Carb Maven
Twice Baked with Kale at Kalyn's Kitchen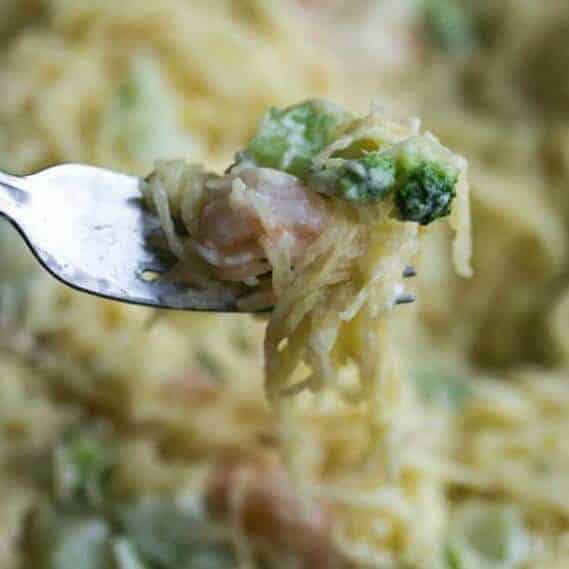 Pizza Noodle Lasagna Bake at Beauty and the Foodie
Slow Cooker Crock Pot Spaghetti Squash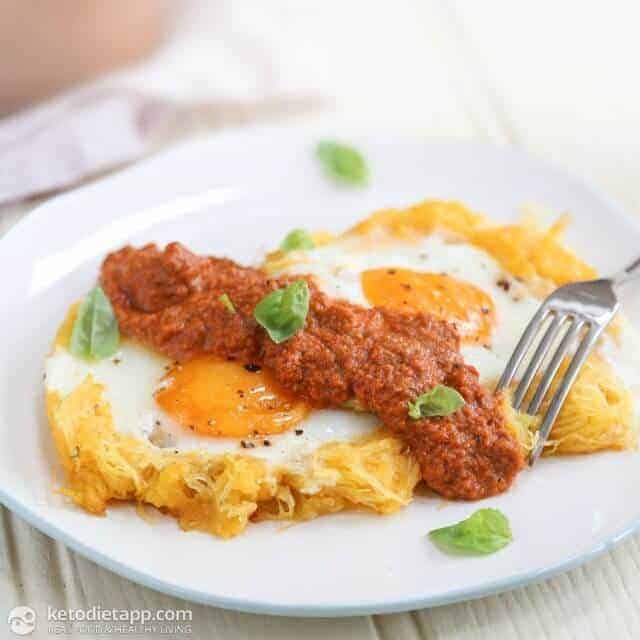 Breakfast Nests at KetoDiet App
Squash Fritters at Step Away from the Carbs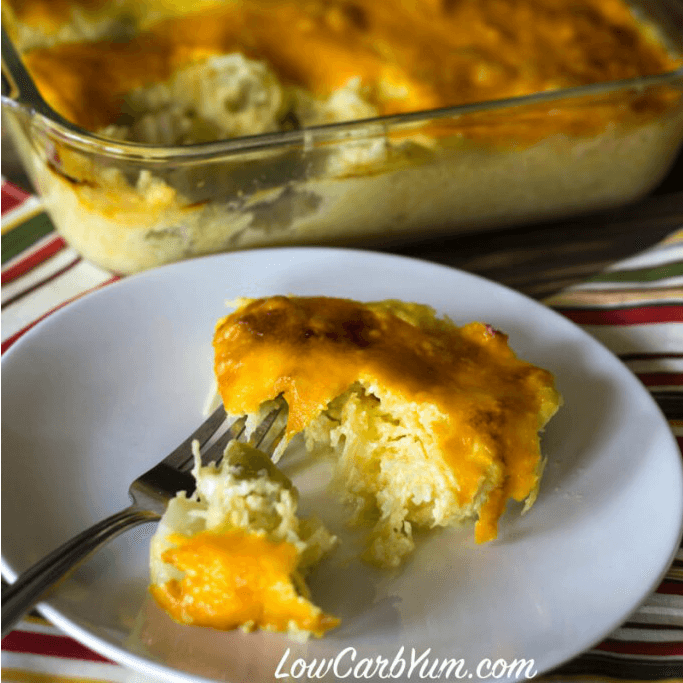 Spaghetti Squash Taco Nests at beautyandthefoodie.com
Chili Cheese Stuffed Spaghetti Squash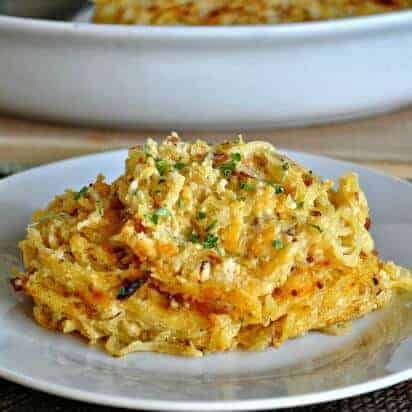 Spaghetti Squash Au Gratin at Peace Love and Low Carb
Cheesy Chili Casserole from I Breathe I'm Hungry