Are you thinking of starting a ketogenic diet, but you're nervous about side effects? I have all you need to know about any side effects of a keto diet – the good, the bad, and the ugly. Read on to inform yourself of the possible risk factors associated with a low-carb diet!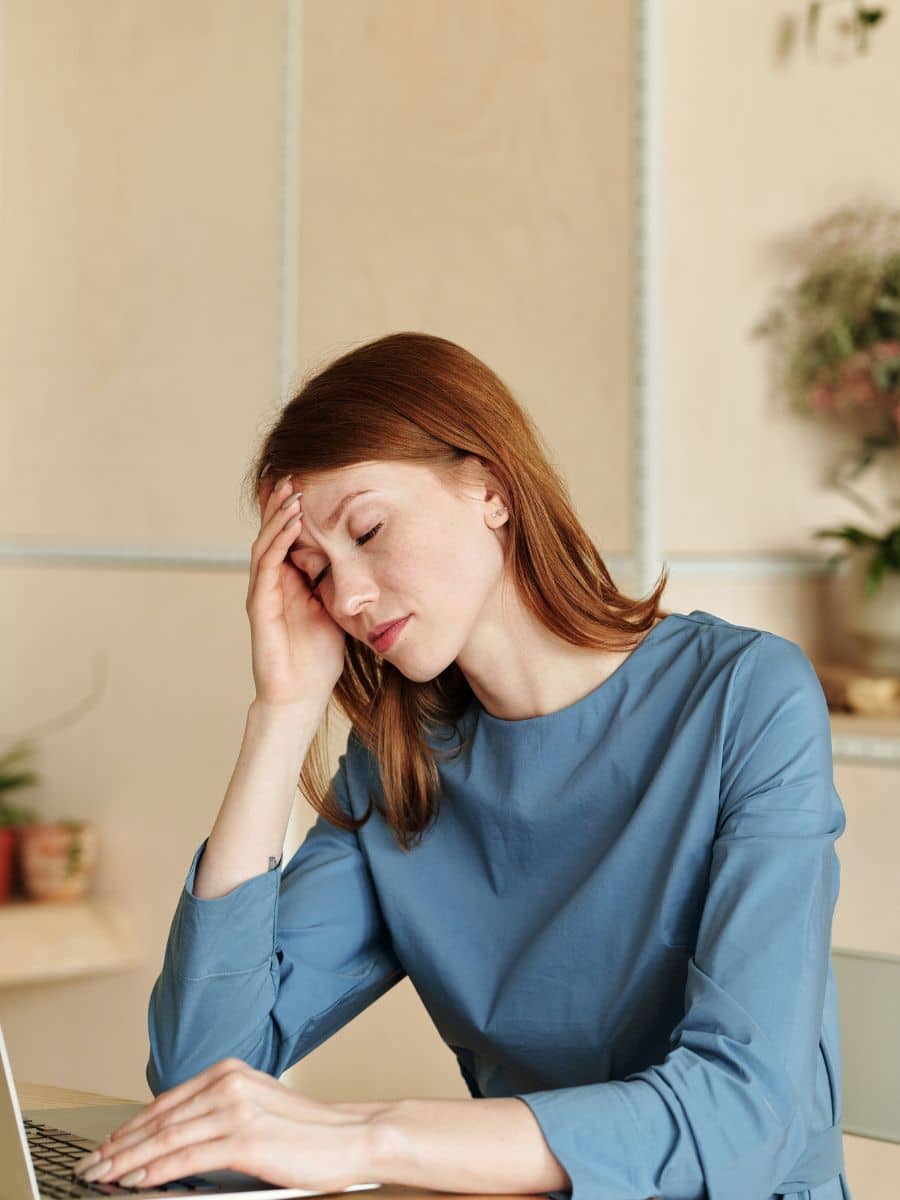 Keto has done so much for me in my life, and this is also true for countless others. And although the ketogenic diet has worked well for me, it does take an adjustment period.
Admittedly, there are some possible side effects associated with a low-carb diet, especially in the first few weeks.
These side effects of ketosis range from physical to mental on a scale of mild to severe. It's important to monitor them for your overall health and wellness.
Read on to ensure your good health on the keto diet!
Who should not do keto?
Before you start a keto diet, it's a good idea to talk to your healthcare provider. While I'm a huge advocate of keto, not every diet is right for everyone.
If you have a history of kidney disease or type 1 diabetes, the keto diet may be harmful to your health. Also, if you have a history of disordered eating habits, a restrictive diet like keto might have adverse effects on your psyche.
And, of course, if you're worried about any of these possible keto diet symptoms, seek professional medical advice for any of your questions.
Health experts should always be our first resource to keep us healthy and safe!
Why are you experiencing negative side effects?
In simple terms, your body is adjusting. As your body adjusts to the changes in your eating habits, it may experience some common and uncommon symptoms.
Inducing ketosis causes your body to focus on burning fat and ketones rather than carbs. And both your body and mind will take time to adapt to this process.
Side effects of a ketosis diet in the first week are often particularly noticeable. It's important to remember that most of these side effects are only temporary!
Physical side effects of a keto diet
When beginning a low carbohydrate diet, there are some physical symptoms you should be aware of.
The keto flu
The keto flu has discouraged many from continuing the keto diet. So when you start a low-carb, high-fat diet, your body might freak out a little!
Luckily these physical keto flu symptoms should only last a few days. You may experience:
Headaches
Increased hunger
Nausea
Brain fog
Troubles with digestion
Low carbohydrate diets aren't always rich in fiber - you need some carbohydrate intake for proper digestion. So, those following low-carb diets may experience constipation or diarrhea!
Ensure you're drinking enough liquids and adding fiber to your diet through other food sources and supplements (like leafy vegetables and keto-friendly seeds), and this symptom should relieve itself within a few weeks.
Elevated heart rate
You may experience heart palpitations or a racing heart in the first few weeks of starting a keto diet. While this symptom is common, it shouldn't be ignored.
There are also some cardiovascular risk factors associated with a keto diet. If you are at risk of cardiovascular disease, or heart disease, following the keto diet may not be as helpful as you think.
Ask your doctor first!
Bad breath
If you're experiencing this symptom, you're not crazy. Many complain of bad breath and even changes in the smell of their urine!
This is caused by acetone (a ketone that is a byproduct of fat metabolism). During ketosis, acetone levels rise, and your breath can smell a bit off.
This should subside over a few weeks.
Leg cramps
Dehydration and mineral deficiencies can cause muscle cramps.
When on a low-carb diet, drink lots of water to avoid cramps and ensure proper kidney function!
Higher cholesterol levels
A high fat intake can affect your cholesterol levels. Some have reported an increase in bad cholesterol levels.
Make sure you are not heavily relying on protein and high-salt seasonings.
Hypoglycemia
If you have low blood sugar and take medication for it, contact your doctor before starting keto. You may need to change the dose of your medication to properly manage your blood sugar.
Frequent urination
This is a very common side effect as your body uses up its glycogen and releases it through urination.
Drink plenty of water to avoid dehydration!
Kidney stones
This is an uncommon symptom, but it is still important to monitor. Kidney stones are very painful; avoid them with regular kidney function monitoring.
Fatty liver
Fatty liver is not super common on the keto diet but can develop when following a diet that is high in saturated fat over a long period.
Mental side effects of a keto diet
While the physical symptoms of starting a ketogenic diet may be more pronounced, the mental symptoms can be far more taxing.
Fatigue
Another symptom of the keto flu is fatigue. You may be tired or experience brain fog while following the keto diet.
Poor sleep
You may notice that your sleep patterns are disrupted when beginning a ketogenic diet. This is, once again, a symptom of the keto flu.
It usually only lasts a few days but is important to monitor your overall well-being.
Disordered eating
Many people try the ketogenic diet as a healthy way to lose weight. If you have a history of eating disorders, however, weight loss could be a dangerous goal.
Restrictive eating that is associated with ketogenic diets can cause some to participate in an obsessive goal to lose weight. This can be damaging to both the body and mind.
Restriction can also lead to binge eating, rapid weight loss, and fluctuating body weight, worsening this symptom.
How do you limit the negative effects of a keto diet?
While these symptoms are temporary, there are steps you can take to help the keto diet work for you.
Ensure you're eating fiber – low-carb dieters still need fiber to ensure proper digestion. Include berries in your diet to help
Supplement with vitamins & minerals – avoid vitamin and mineral deficiencies by taking supplements. For example, try magnesium to reduce leg cramps. This is also important for electrolyte balance.
Drink lots of water – it's so important to get enough fluids while being on a ketogenic diet. This will help reduce symptoms and help with weight loss if that is your goal.
Get enough salt – when your carb intake is low, your body excretes sodium at a faster pace. You may want to consider adding more salt to your meals.
Keto diet recipes
If you think keto is right for you, try these delicious keto-friendly recipes!
Keto coconut cream cheesecake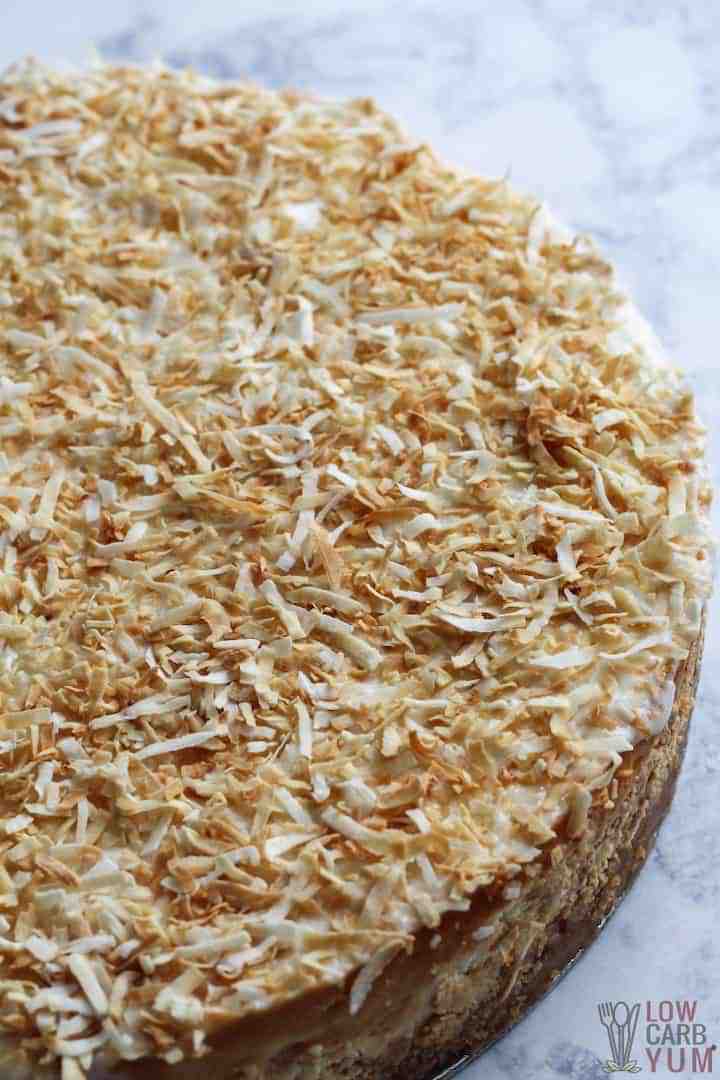 My keto coconut cream cheesecake is made with high-fat coconut cream and almond flour. This dessert is a must-try.
Cabbage steaks with bacon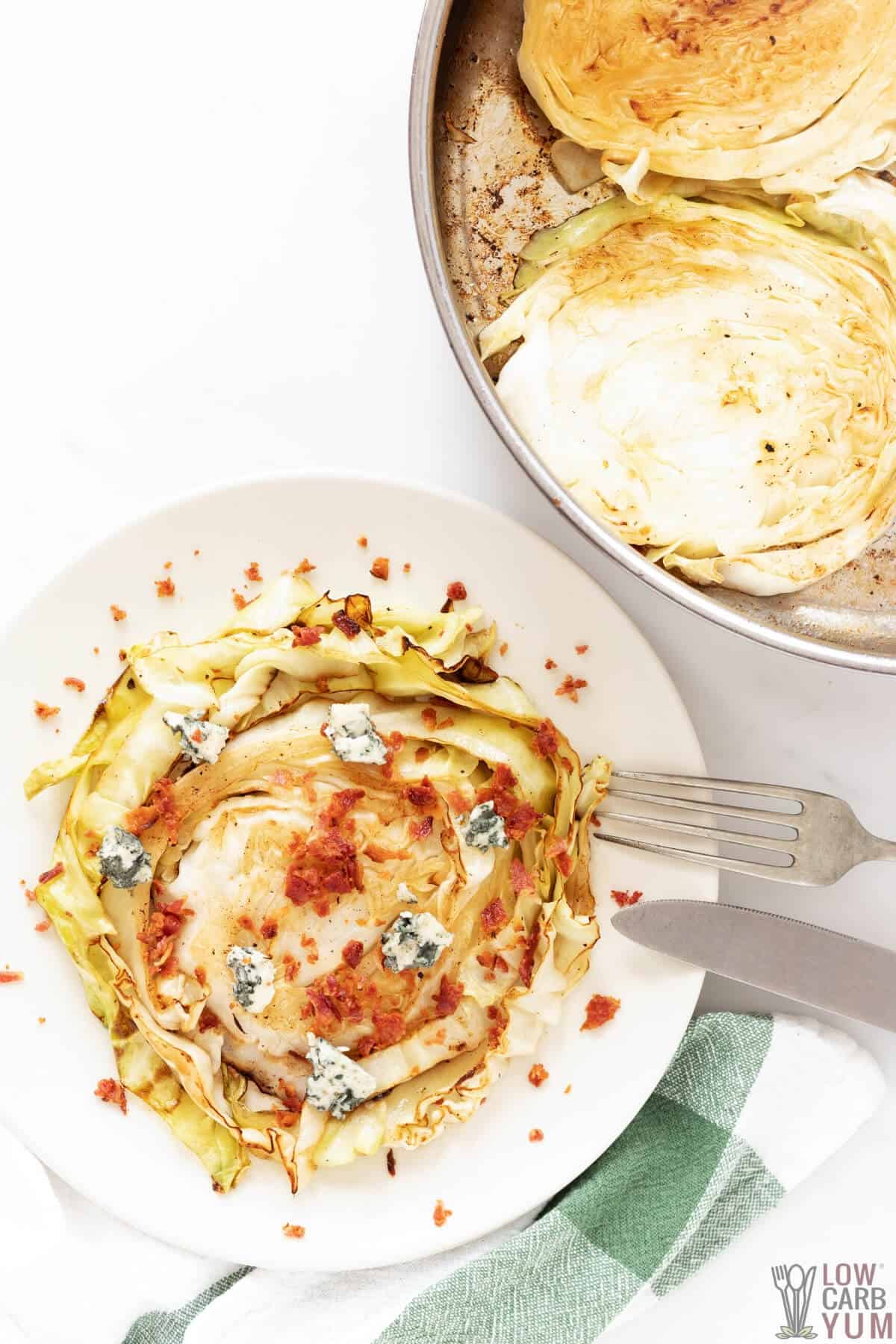 Up your veggie count with my cabbage steaks with bacon. Cabbage is an amazing low-carb vegetable with great flavor.
Creamy low-carb broccoli cheese soup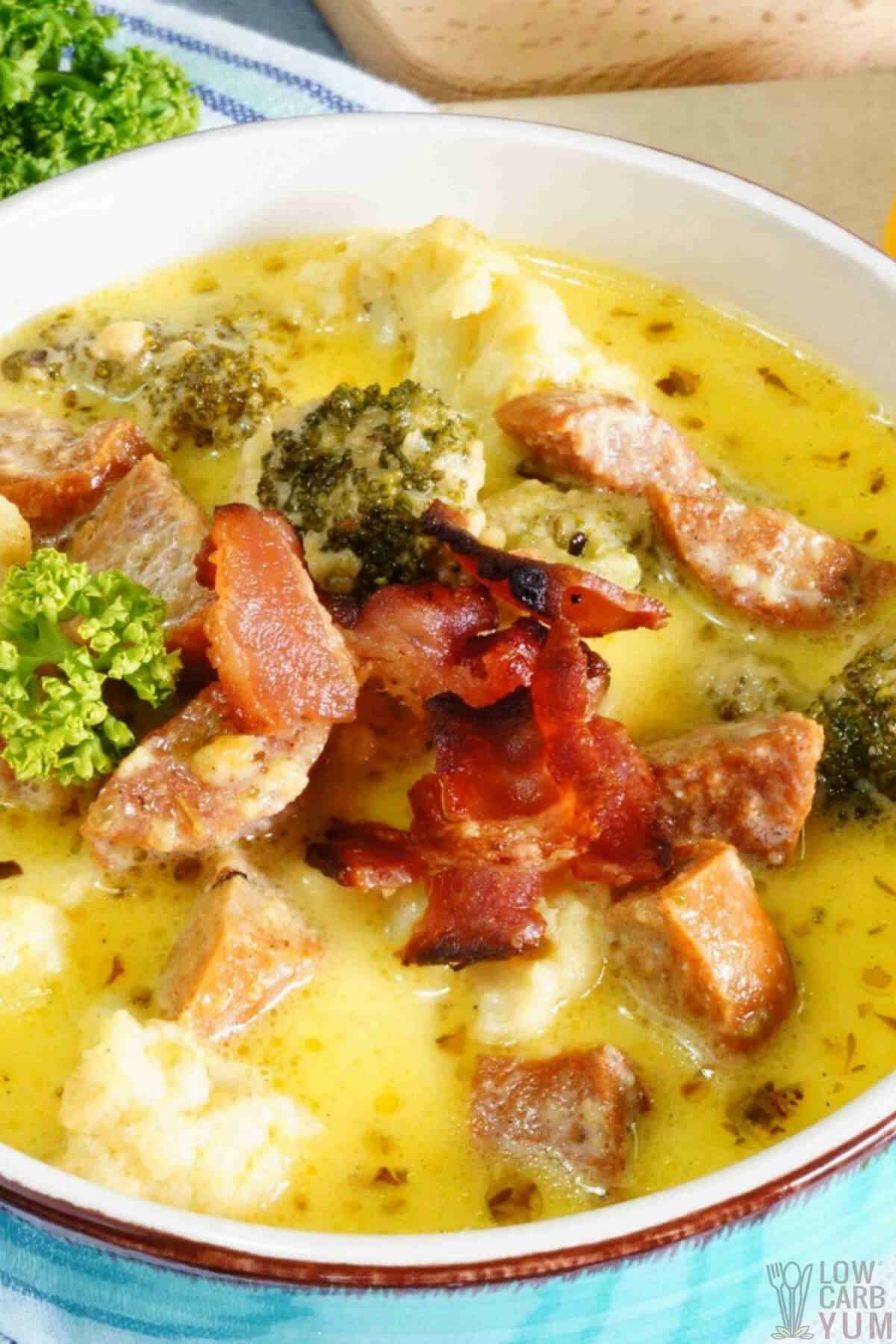 My creamy low-carb broccoli cheese soup is wonderful for a cold day. It's sure to be a new cold-weather favorite.
Mock low-carb potato salad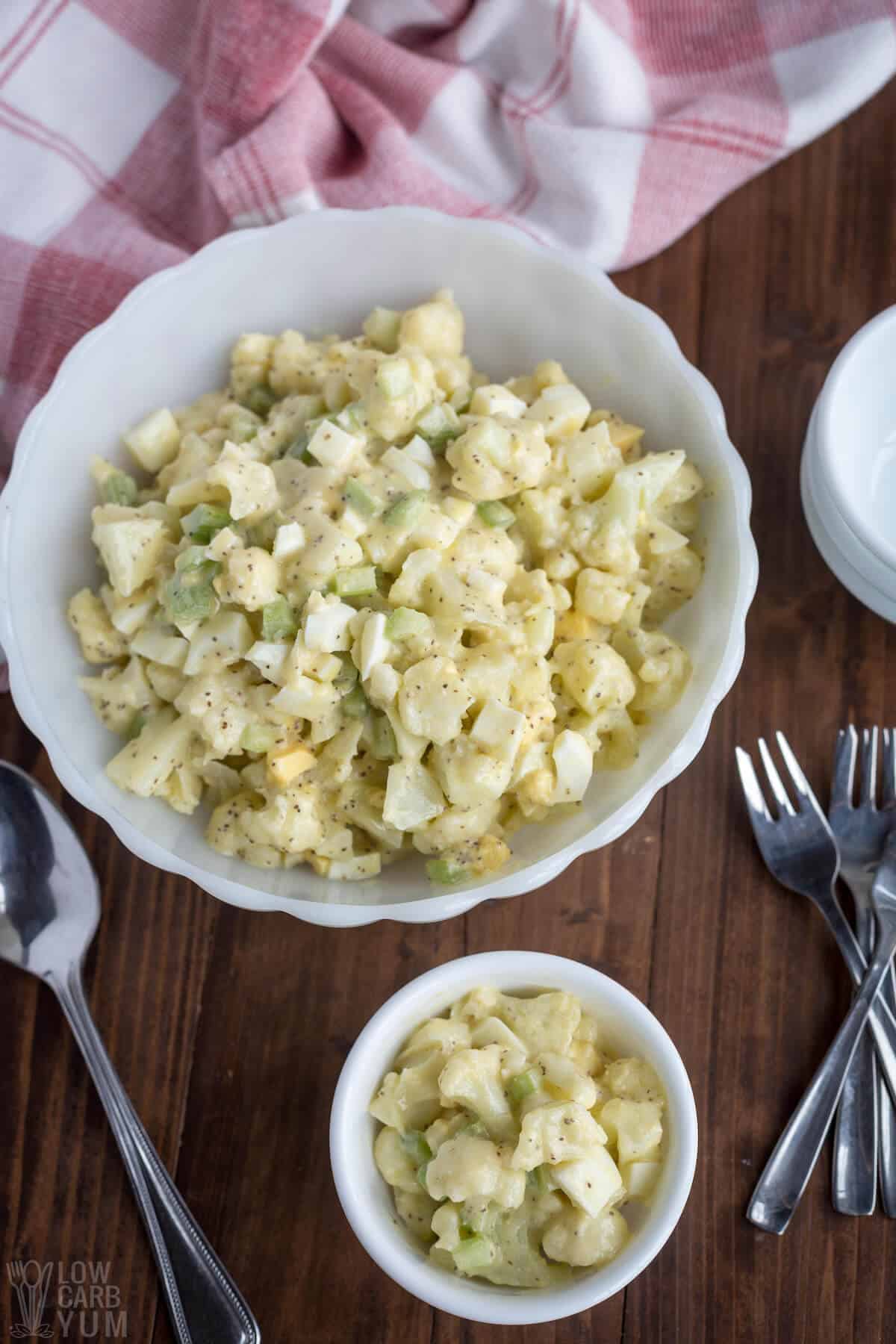 Starchy vegetables like potatoes are a keto-don't. My mock low-carb potato salad uses cauliflower instead!
Keto stuffed mushrooms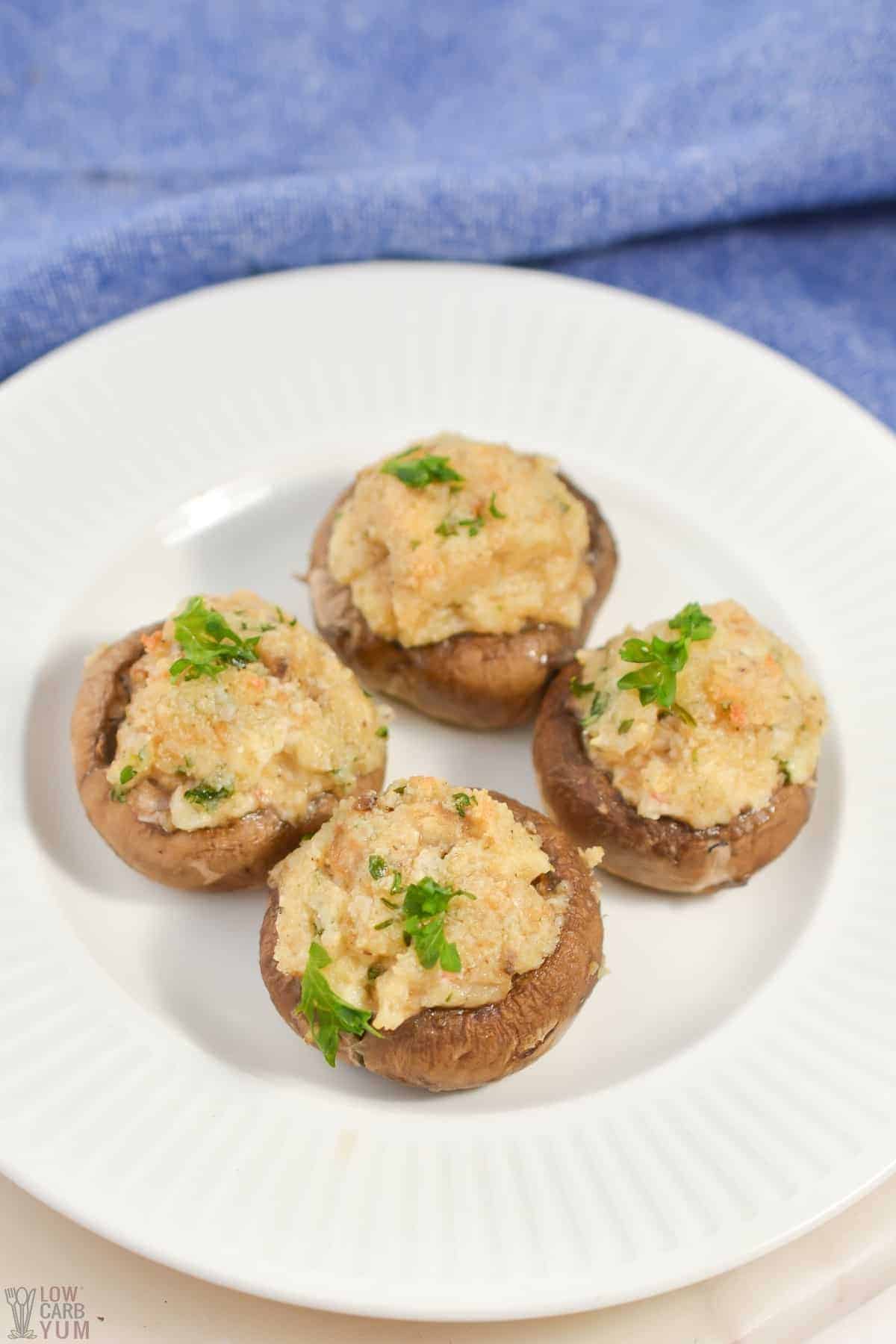 Try these keto stuffed mushrooms for a low-carb, savory side dish.
Grilled shrimp kabob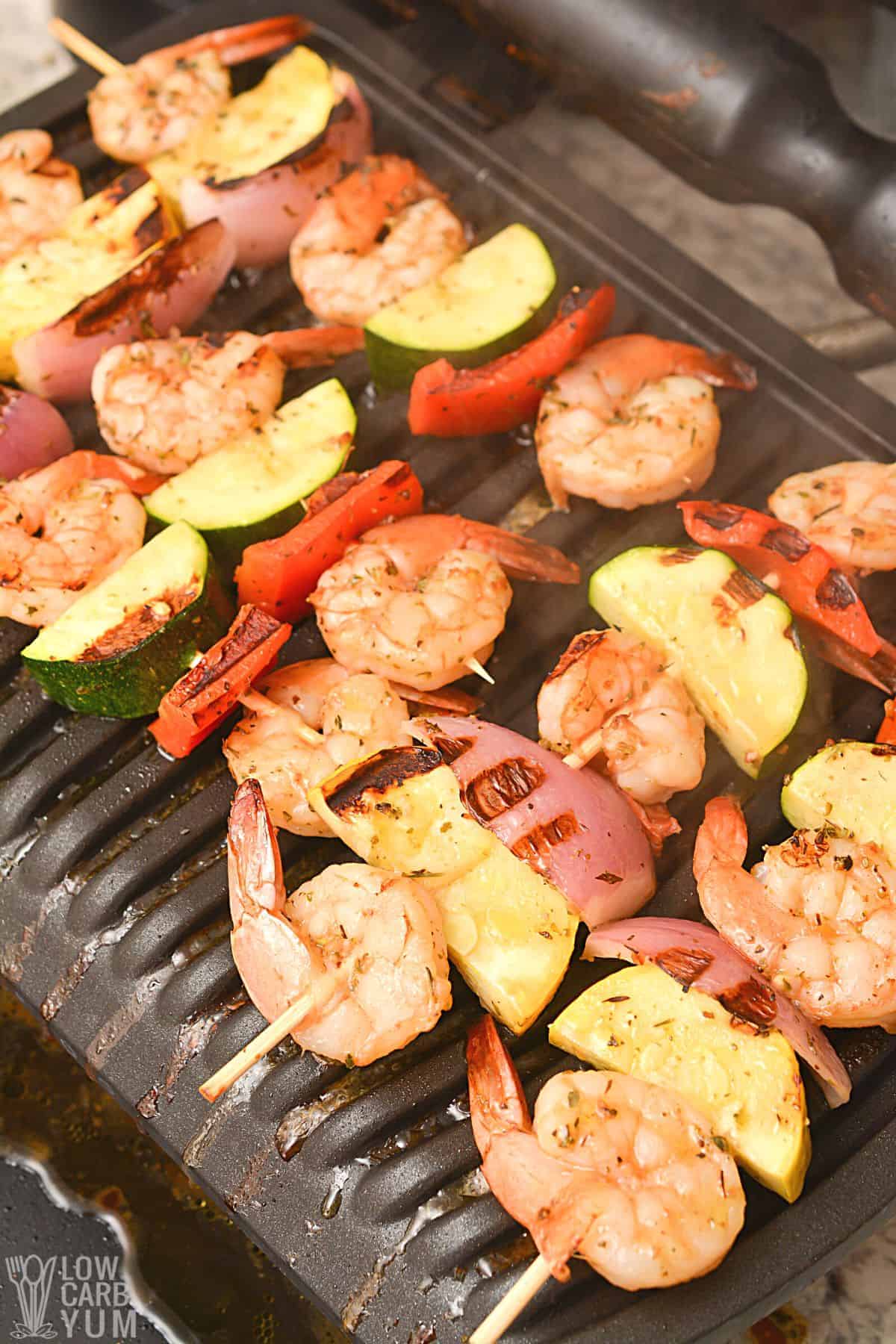 These grilled shrimp kabobs are the perfect keto barbeque food. They have an amazing smokey flavor and are fun to eat!
FAQs
Here are some questions that people often ask about eating a ketogenic diet and its possible symptoms. If you don't see your question in this list, please leave it in the comments.
Can a low-carb diet affect mental health?
There is emerging evidence that a keto diet can affect your mental health. Some cases show that following a low-carbohydrate diet alieved depression symptoms, while others reported worsening symptoms due to restrictions and deficiencies.
Depression is a life-threatening condition and should be treated seriously. Talk to your doctor about keto if you have a history of depression.
Is ketosis healthy for your body?
After exploring all of the possible symptoms of a ketogenic diet, you may be wondering – is this good for my body?
The bottom line is that keto is safe and healthy for many people. Like any diet, however, it's not for everyone. You can talk to your doctor about whether a keto diet could benefit your health.
While many of these potential symptoms of a keto diet may seem daunting, don't let them steer you away. The benefits of a low-carb diet like keto are wide and varied – weight loss is just one of them.
When following any regimented diet, it's important to get all of the facts from medically reviewed sources and health experts. That way, you're prepared to make decisions that are best for both your physical and mental health.
More posts about keto diet
Follow us on FACEBOOK, PINTEREST, and INSTAGRAM for even more tasty keto-friendly recipes!