Disclaimer: This post has been sponsored by ALDI and written by me. All opinions are my own.
Your friends and family will love this prosciutto wrapped asparagus cream cheese appetizer. It's a tasty low carb dish that requires only three ingredients.
This post may contain affiliate links. See Disclosure
One of the comments that I often receive is that eating low carb can be very expensive. It is true that high quality ingredients tend to cost more than the everyday brands. But, it doesn't have to be that way!
To save on low carb groceries, I like to shop at my local ALDI store. With ALDI, you never have to sacrifice quality for price.
I've been shopping at ALDI for several years now. My mother-in-law, who lives on a fixed retirement income, introduced the store to me. She would take regular trips there to stock up on meat because the quality is high with a low price.
The Happy Farms Cream Cheese is an ALDI exclusive and it's my favorite brand. I prefer it over the national brand.

In fact, the majority of people who shop at ALDI save 50 percent on their grocery bill.* This is largely due to the fact that 90 percent of the products are ALDI exclusive brands like Friendly Farms, Appleton Farms, and Season's Choice.
I used ALDI exclusive brands for all the ingredients in this prosciutto wrapped asparagus cream cheese appetizer. The image above shows the cost of the Happy Farms Cream Cheese, Appleton Farms Dry-Cured Ham Prosciutto, and Season's Choice Frozen Asparagus Spears.*
ALDI does sell fresh asparagus for $1.69 a pound.* But, I prefer the convenience of the frozen bags that I can store long term. It's easier to make these holiday appetizers using the frozen asparagus spears. And, my regular grocery store doesn't carry frozen asparagus. The cost for fresh asparagus at a popular local market was $3.99 a pound.* Almost twice the ALDI price!
To compare prices and quality, I also purchased the equivalent name brand products at a local grocery store. The brand name cream cheese cost $2.79 and the equivalent brand name prosciutto was priced at $5.99.* That's about double what I paid for the ALDI exclusive brands.
This is just one example of how you can save money on low carb ingredients throughout the year. And, I didn't have to compromise on taste by buying the less expensive ALDI brands. The appetizer made with the lower cost ingredients tasted the same!
I plan to make this prosciutto wrapped asparagus cream cheese appetizer for our family Thanksgiving dinner. It's so easy make and requires only 3 ingredients!
Usually, the dish is made with fresh asparagus. But, the frozen spears from ALDI are just as good. And, it's much easier to prepare the appetizer using a frozen bag of vegetables.
When making these with fresh asparagus, it's best to quick boil them for 1-2 minutes. However, with the frozen spears, you just pop the bag into the microwave for a minute.
People often associate lower quality with lower price. However, this is not the case with the exclusive brands you'll find at an ALDI store.
To ensure the highest quality products, ALDI taste tests all of their products multiple times throughout the year. This ensures that they are the same quality – or higher – as the national brands.
If you live within driving distance to an ALDI store, I encourage you to check it out. They carry all the essentials you need for a low carb diet. And, it's tough to beat their prices.
To find the closest ALDI, head over to their website and click on the store locator listed in the Customer Service menu. They have a number of stores sprinkled across the US.
I encourage you to do your own recipe makeover this holiday season by replacing your regular brand with an ALDI brand. Not only will you save money, but you will see for yourself how the exclusive ALDI brands compare.
Have you shopped at ALDI? If so, I'd love to hear about your experience in the comments.
Want a chance to win a $200 gift card to use at ALDI? Simply enter the giveaway using the form below!
Prosciutto Wrapped Asparagus Cream Cheese Appetizer Recipe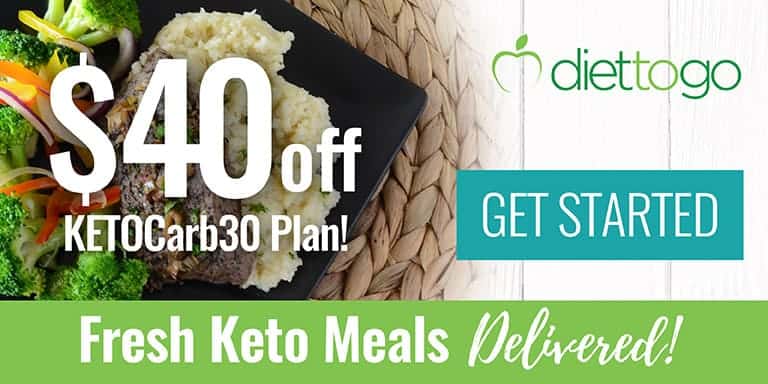 *Price and availability may vary.
Disclaimer: This post has been sponsored by ALDI and written by me. All opinions are my own.