An easy to prepare sausage goulash low carb pasta recipe. Although bulk sausage was used, any ground meat could be added in the dish.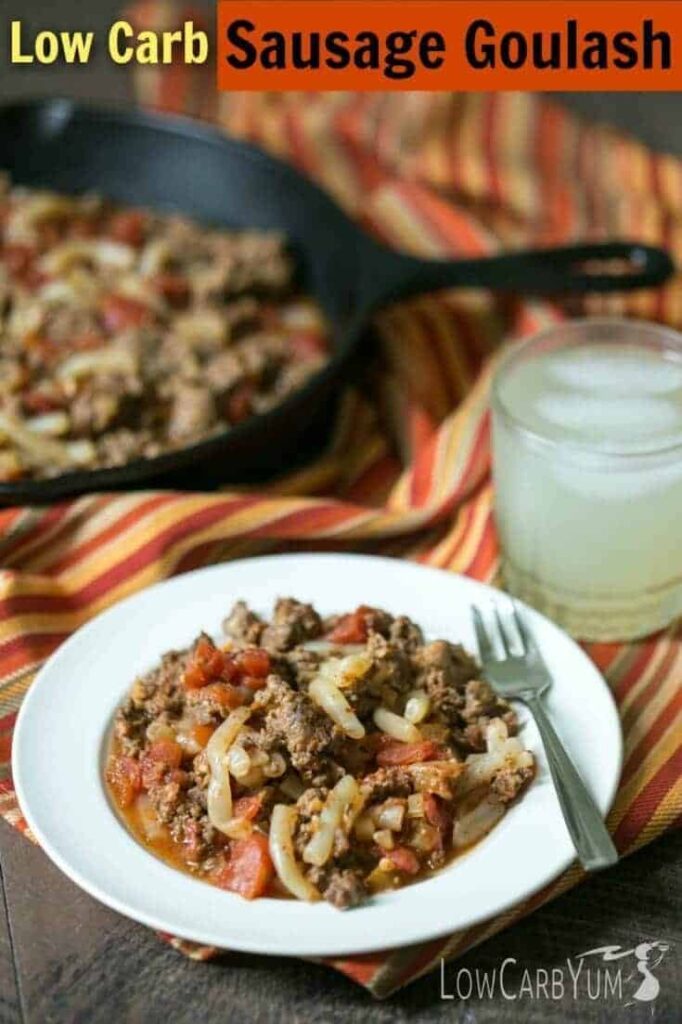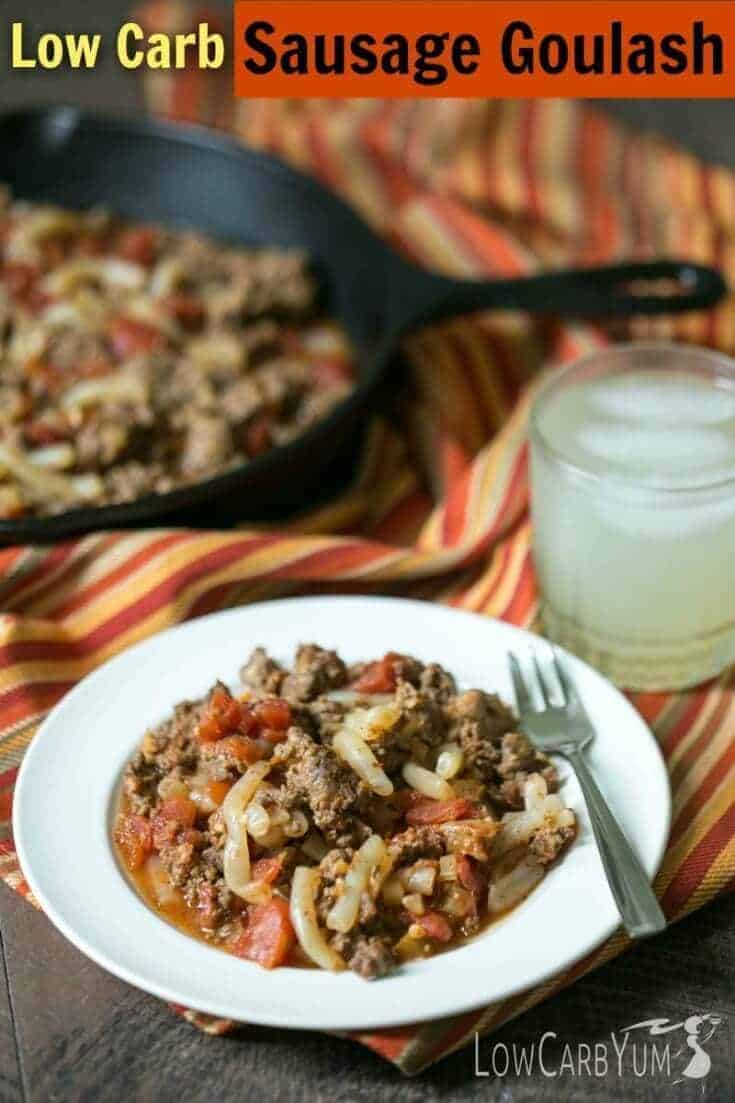 Things have been very hectic and I haven't had a lot of time for recipe experimentation. One of the things I have been doing is cleaning out the overstocked items in the freezer.
We had a bunch of venison sausage made at the beginning of last hunting season and I need use it up. Goulash is one of those dishes where you just dump the ingredients into a pot and simmer until done. So, I made up this classic into a low carb pasta recipe.
The only way to make cooking the dish even easier is to place everything in the crockpot and slow cook it for several hours. My son enjoyed this sausage goulash when he came home from school.
My original recipe used a high fiber pasta product. That product was shown not to be low carb. So, I've updated this recipe to use ziti shaped shiratake noodles.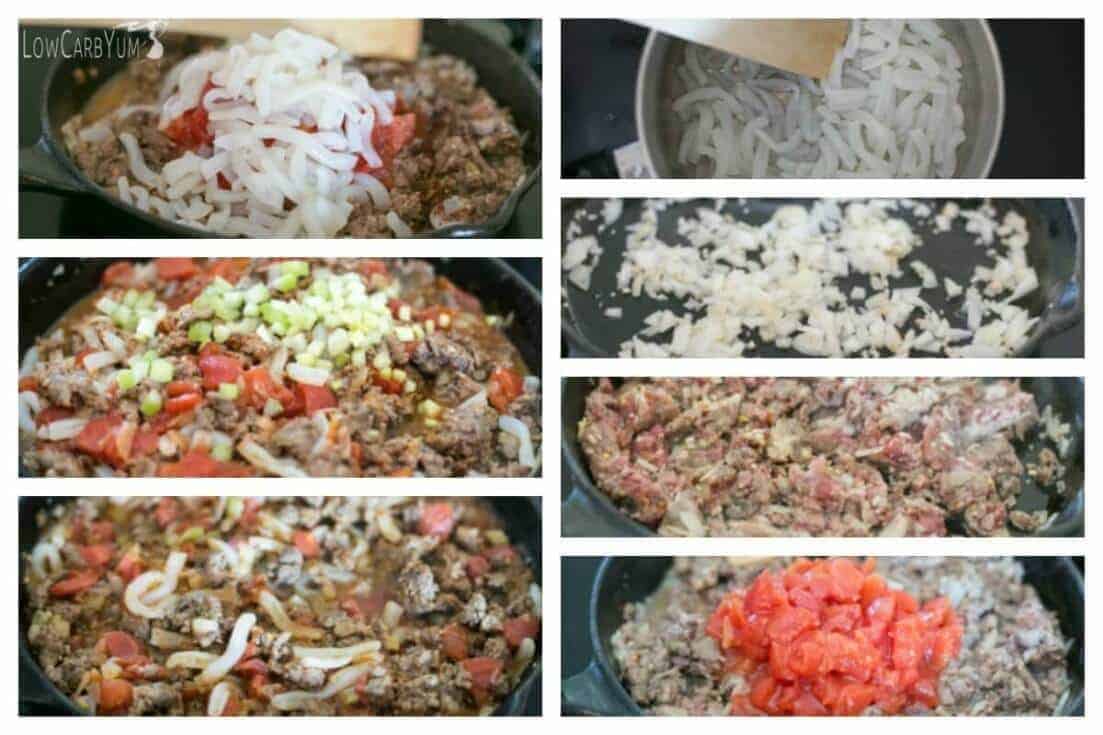 This low carb pasta dish is not only quick and easy to prepare, but it's tasty too. And, the ingredients can be changed to suit your taste or what you have on hand.
I'm much happier with this updated low carb sausage goulash recipe because it's also gluten-free. The noodles I used originally are made with wheat so they aren't gluten free.
When I first tried shiratake noodles, I didn't care for them. A lot of people make the mistake of just draining and rinsing them out of the bag which doesn't get rid of the offensive odor or taste.
I recently discovered that you need to dry out the shiratake noodles after rinsing and draining before using them in a low carb pasta recipe. By stir frying them in a dry pot, you get rid of the excess moisture and the offending taste.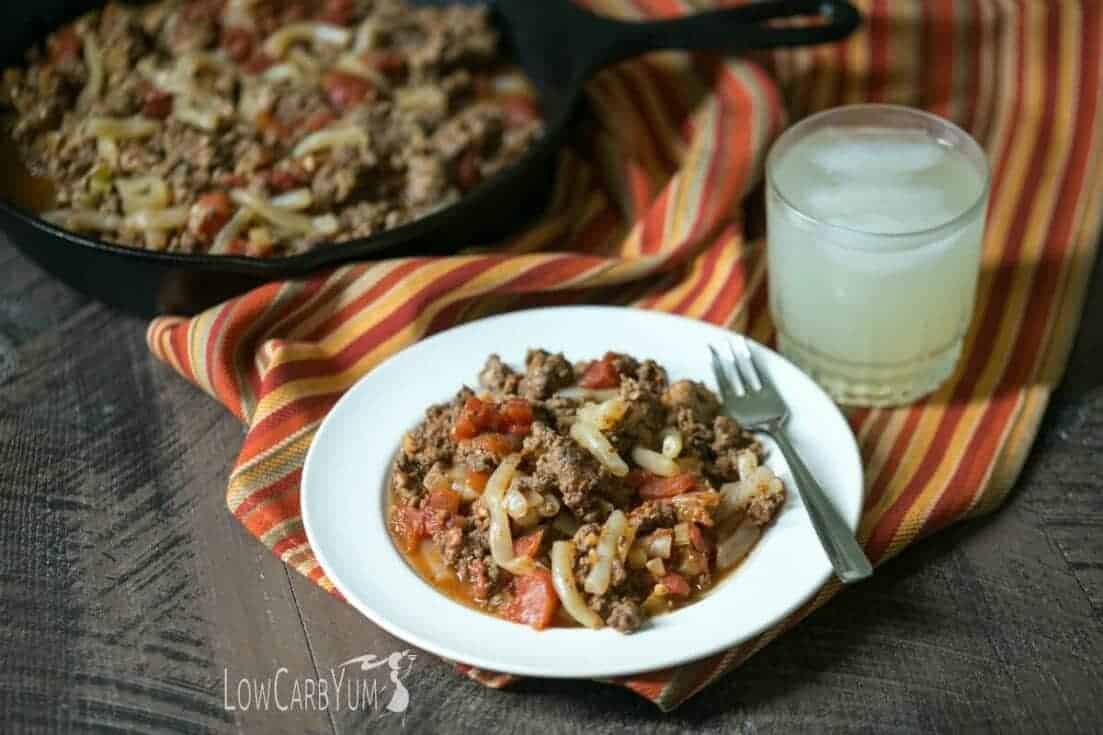 Some people will cook them for a bit in the microwave before using. This also removes the moisture and the bad taste. Drying the shiratake noodles out also makes them less rubbery.
The brand I use, Miracle Noodles, also has an instant spaghetti style noodle. This version is supposed to not require the rinsing and drying method and is suitable to eat right after draining. However, it's always sold out so I haven't had a chance to try it.
Miracle Noodles shiratake is perfect for use your favorite low carb pasta recipe. Just be sure to rinse and dry it properly to get rid of the odor and taste.
The texture of shiratake pasta is different than wheat pasta. But, drying it out before using helps the texture from being too rubbery so give it a try and you may find out you like it better than wheat pasta.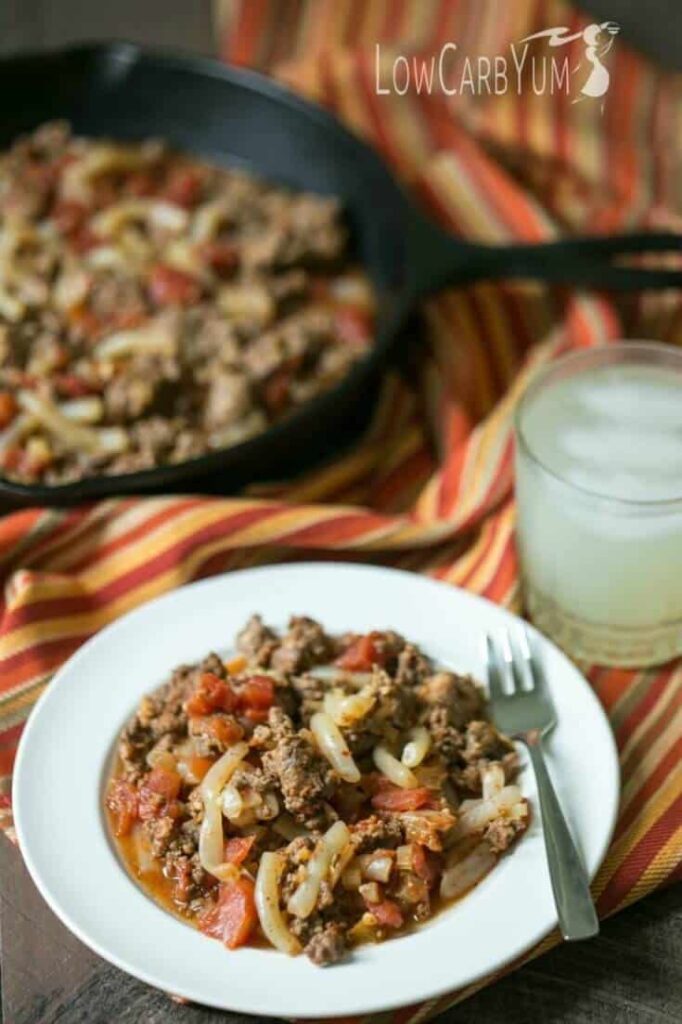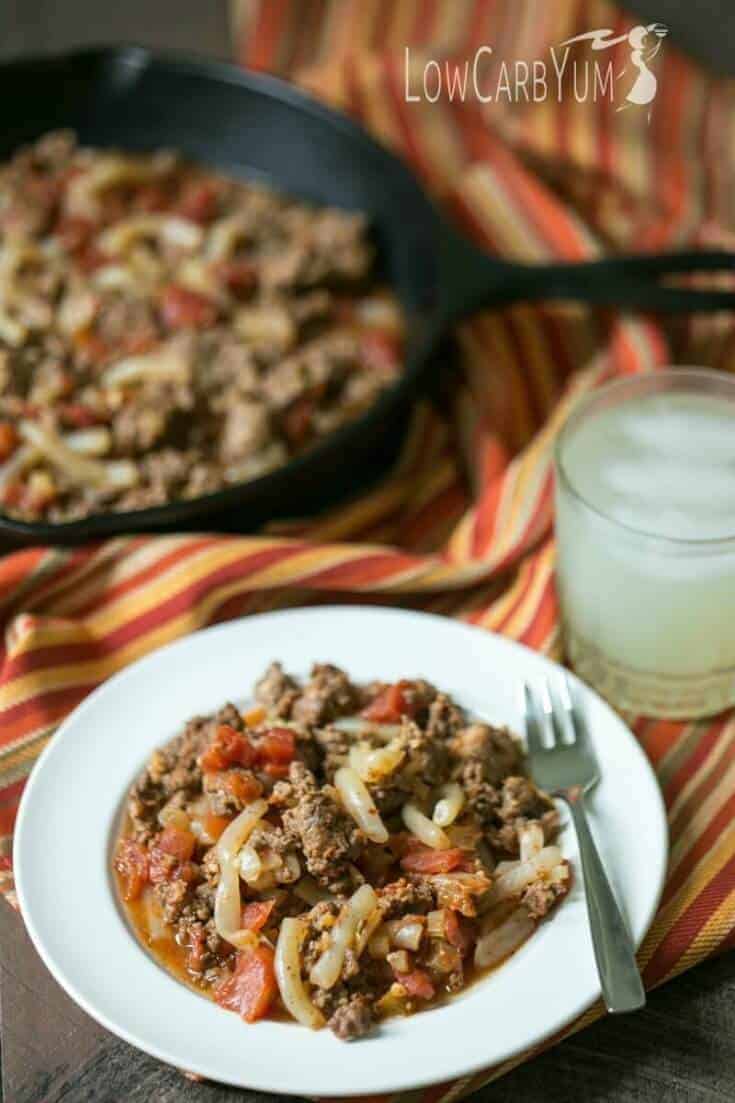 The ziti style noodles are perfect for this low carb sausage goulash. I used to use macaroni noodles. The ziti Miracle noodles are the perfect low carb replacement for macaroni. I've also made a tuna noodle casserole and a baked macaroni cheese using these noodles.
If you are missing pasta on a low carb diet, I encourage you to give shiratake noodles a try. I've been buying Miracle Noodles off Amazon. I just love them. The Miracle Rice is great for making rice pudding and unstuffed cabbage bake.

Sausage Goulash with Low Carb Pasta Recipe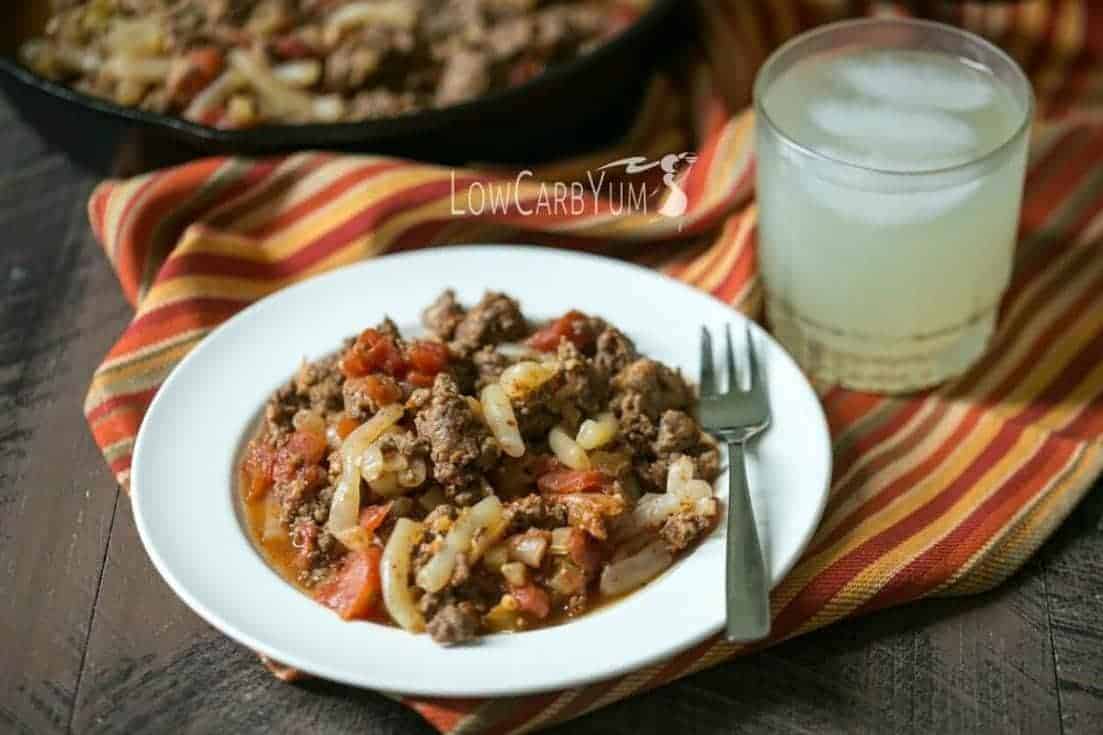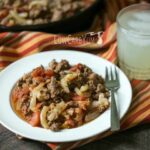 Sausage Goulash with Low Carb Pasta
An easy to prepare low carb sausage goulash made with shiratake noodles. Although bulk sausage was used, any ground meat could be added in the dish.
Ingredients
1 7

ounce

package shiratake ziti noodles

1/2

teaspoon

onion powder

2

cloves

garlic

minced

1

pound

bulk sausage

14.5

ounce

canned diced tomatoes

1/4

cup

chopped celery

1

teaspoon

salt

1

teaspoon

chili powder
Instructions
Drain shiratake noodles, soak in water for 5 minutes, drain again, then stir fry in a dry pan until noodle feel like they are sticking to pan.

Cook sausage with onion powder and garlic until brown.

Drain off fat as needed.

Add remaining ingredients.

Simmer covered for about 20 minutes; stirring often.
Nutrition Facts
Sausage Goulash with Low Carb Pasta
Amount Per Serving (184 g)
Calories 273
Calories from Fat 195
% Daily Value*
Total Fat 21.7g 33%
Cholesterol 64mg 21%
Sodium 965mg 40%
Potassium 182mg 5%
Total Carbohydrates 3.5g 1%
Protein 15.4g 31%
* Percent Daily Values are based on a 2000 calorie diet.
Related Posts