Whether you want a low-carb taco or you are trying to find some side dishes, these keto Mexican recipes hit the spot!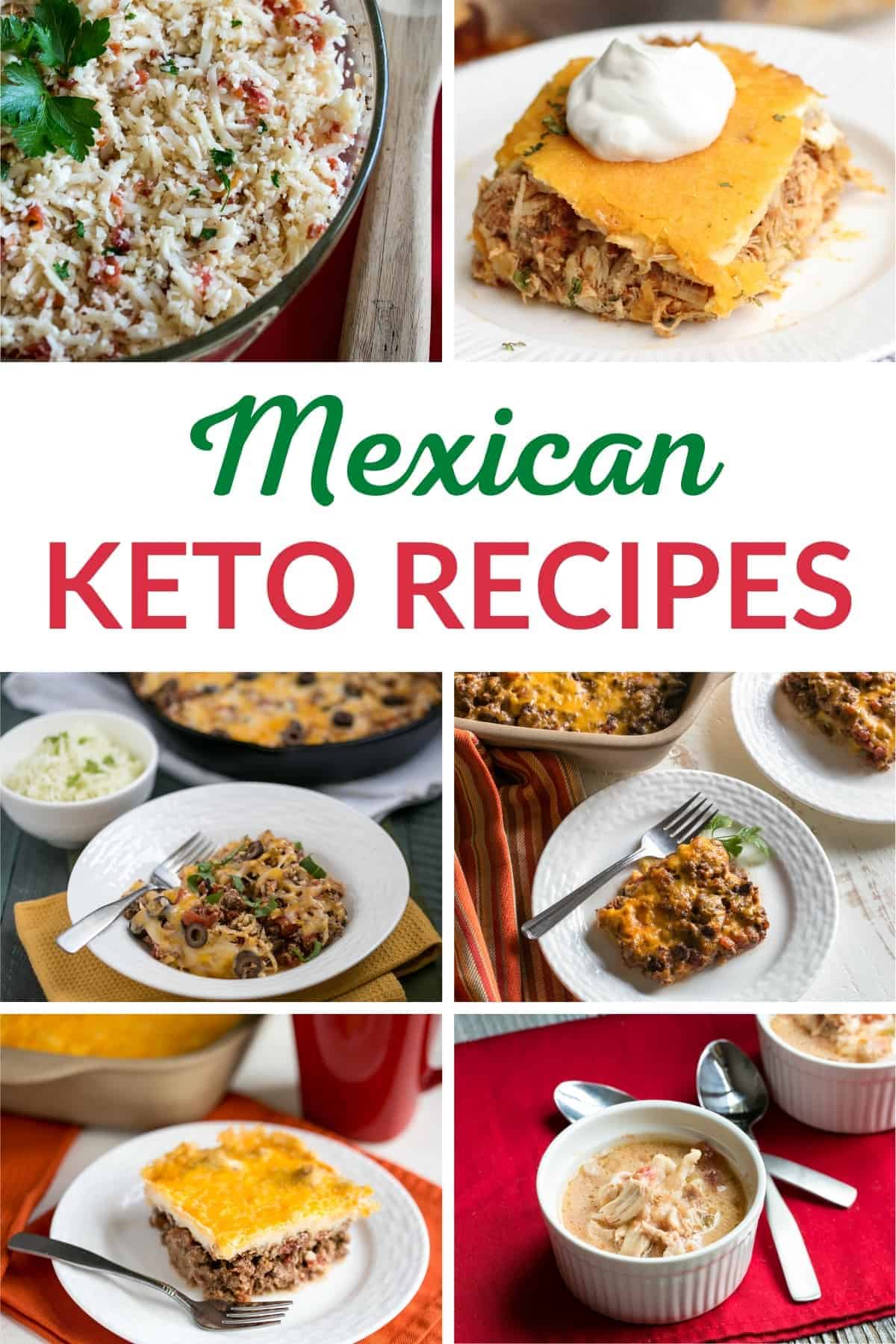 Article Index
Please don't ask me to pick out my favorite Mexican food because it is nearly impossible! I can tell you that each choice hits me differently, so it pretty much depends on my mood.
Sometimes, I want a crunchy taco. Other times, I crave the cheesy goodness of a quesadilla!
The biggest downside to eating at a Mexican restaurant is that it's all carbs. Sure, there are fajitas and guacamole, but if you really want to enjoy low-carb Mexican foods, it's so much tastier (and easier) to make the recipes at home.
That is why I created this list. You will find so many amazing recipes here - enough to make your own feast!
24 Tasty Keto Mexican Recipes
On this list, you'll find plenty of low-carb Mexican recipes to fill up your weekly or monthly menus. There are main dishes and keto Mexican side dishes. Create a custom meal plan with the ideas I shared below.
1. Keto Mexican Chicken Soup
This slow cooker chicken soup is perfect on chilly days. It will warm you up and tastes amazing with some diced avocado on top.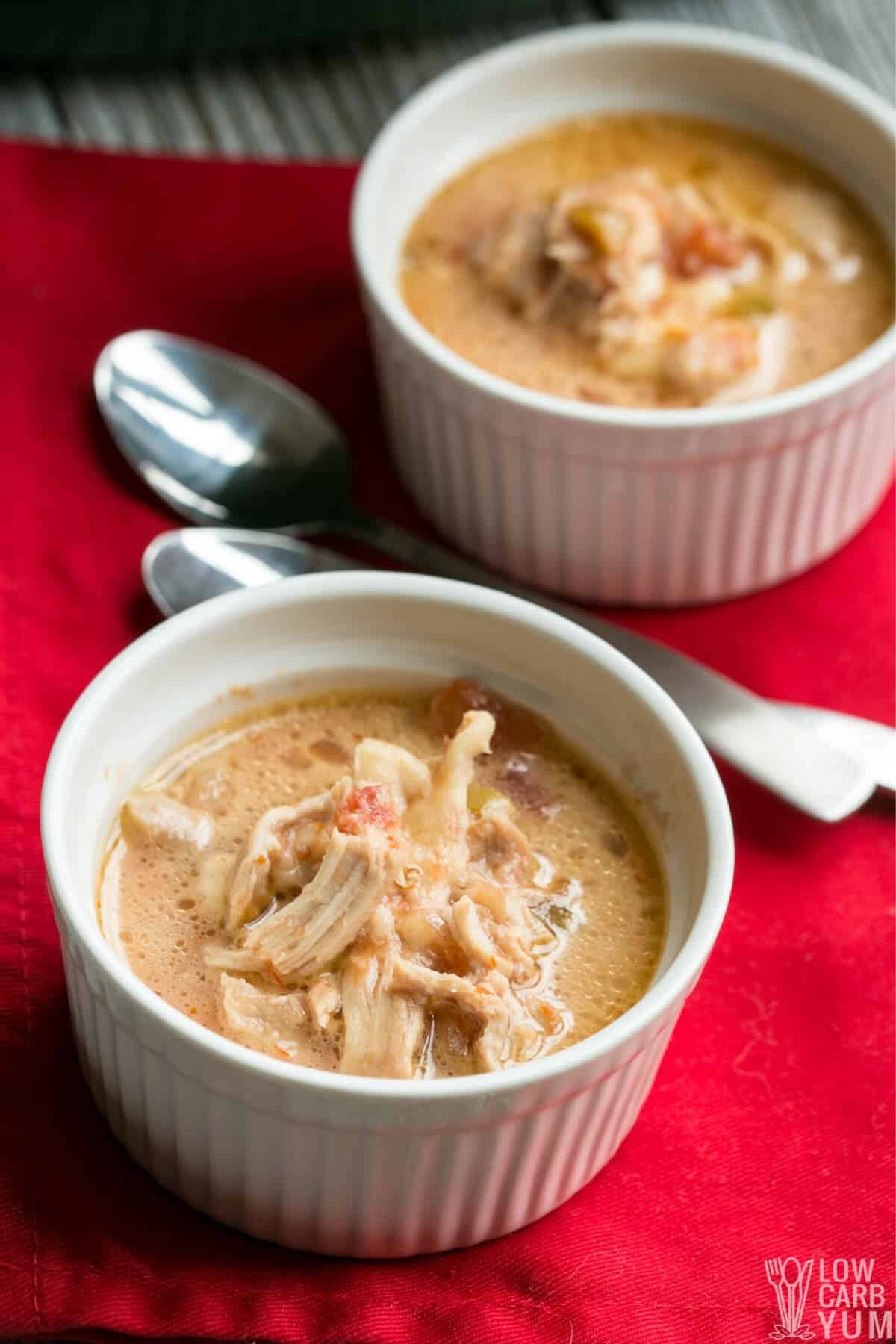 2. Instant Pot Low-Carb Taco Soup
Another soup idea is this low-carb taco soup. Since it is made in the Instant Pot, the flavors are infused in each bite. Add your favorite toppings for a filling meal!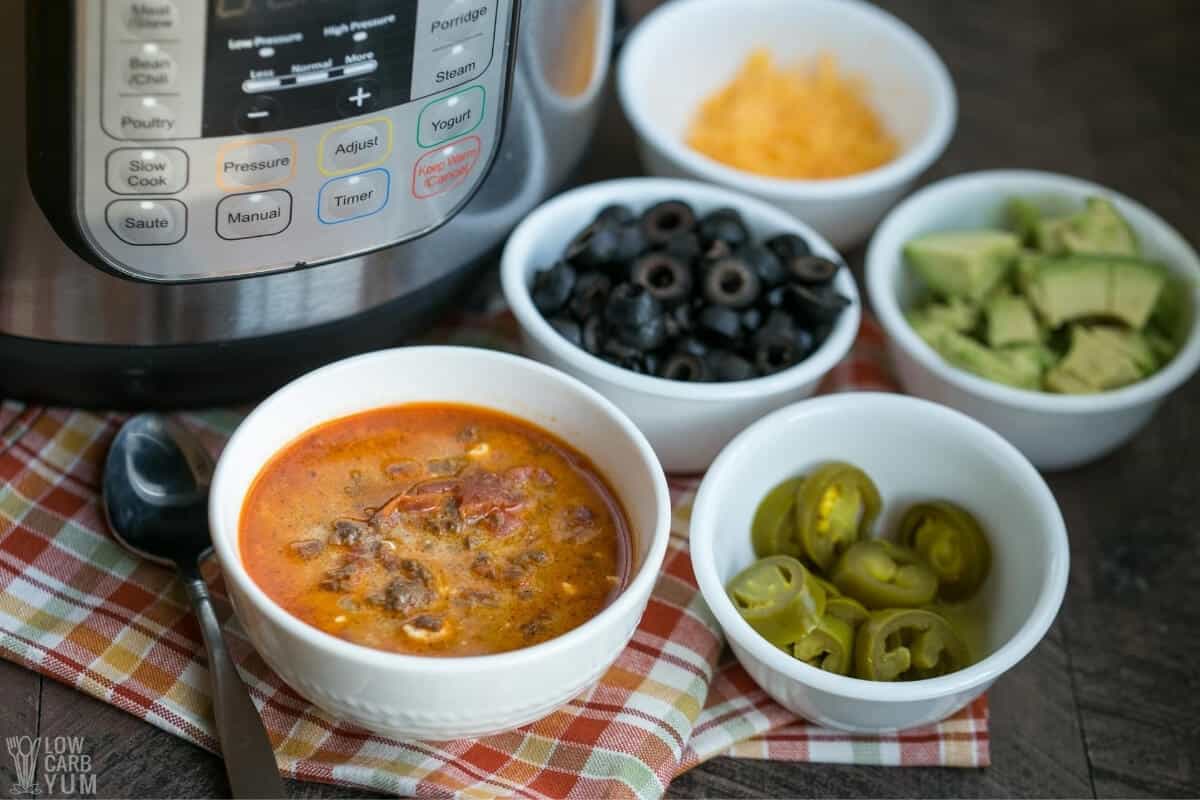 3. Keto Zucchini Nachos
Another fun idea is keto nachos. They are extremely cheesy and probably one of my favorite Mexican comfort foods.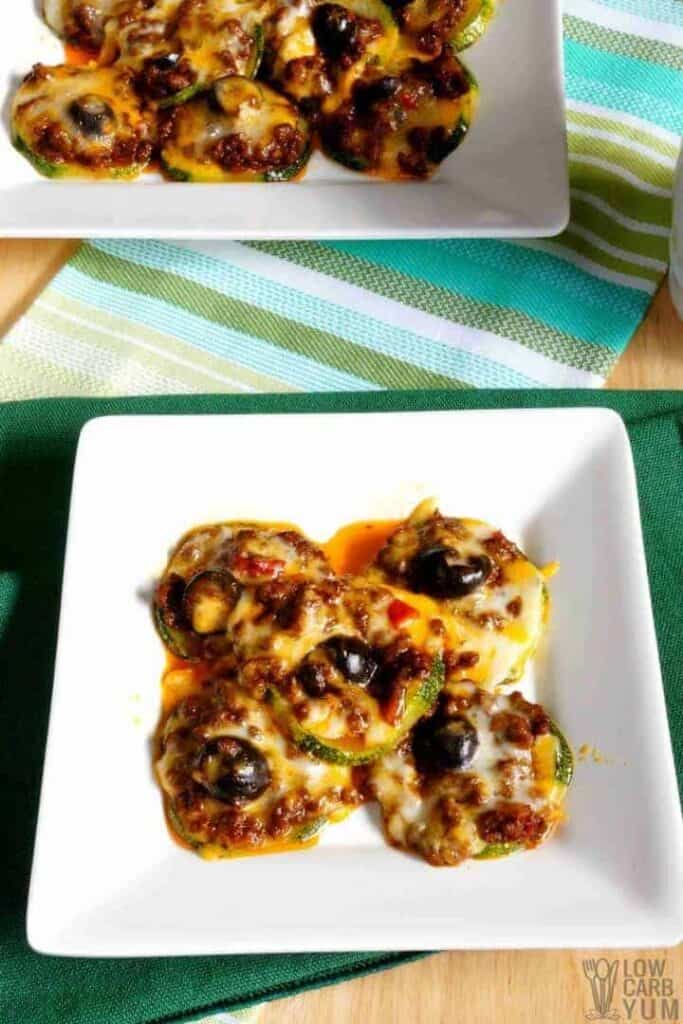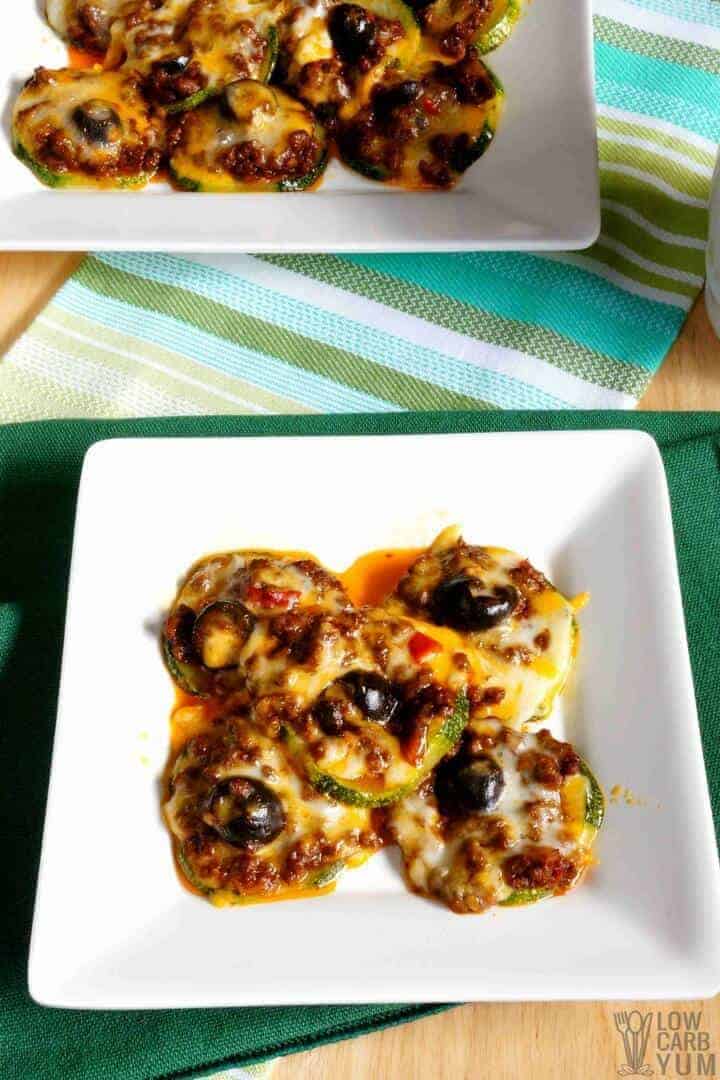 4. Easy Mexican Chicken Lasagna
A family-friendly idea, this Mexican lasagna has layers of delicious ingredients. It comes together very quickly and everyone loves it!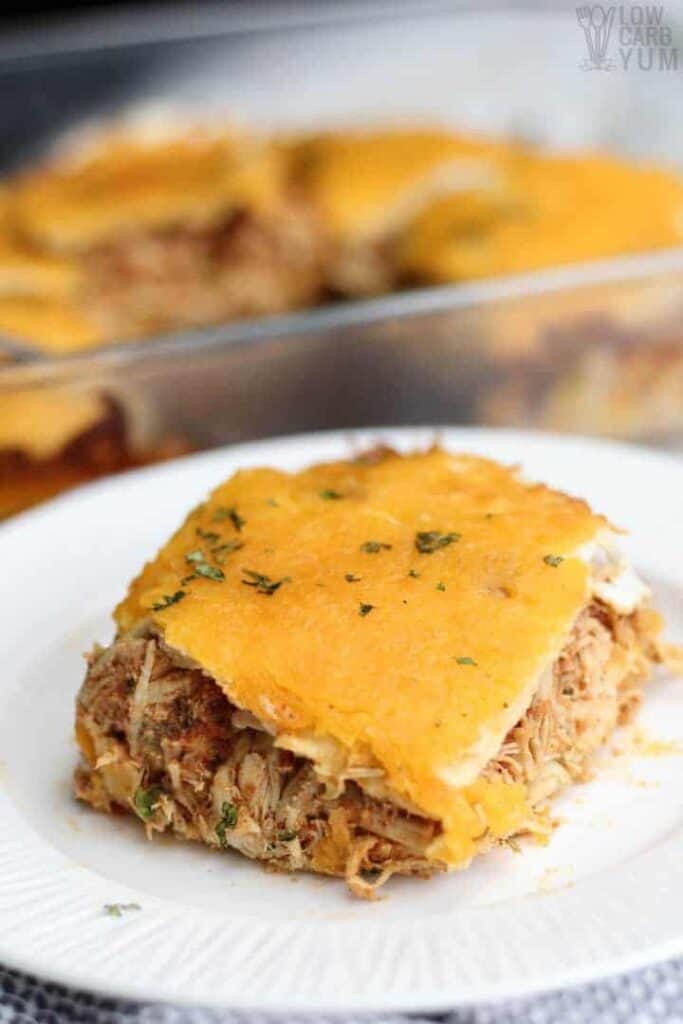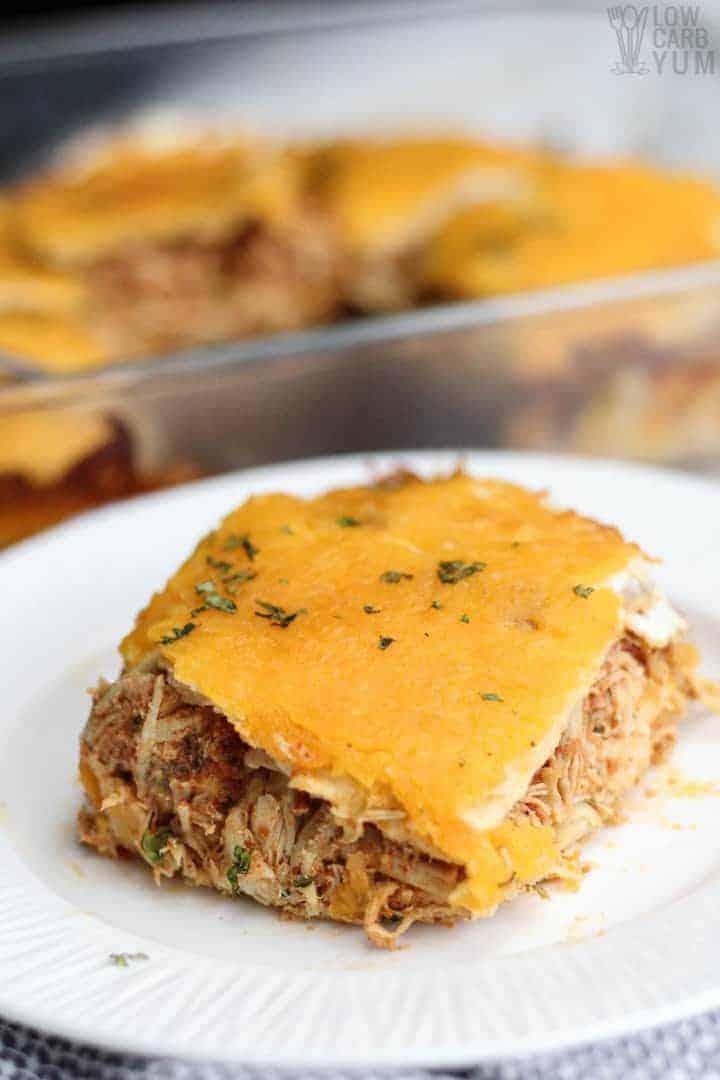 5. Low-Carb Salsa
This keto-friendly salsa recipe is the perfect addition to your low-carb Mexican meal. Use cucumber chips to dip into it and enjoy the spice and zest of this salsa.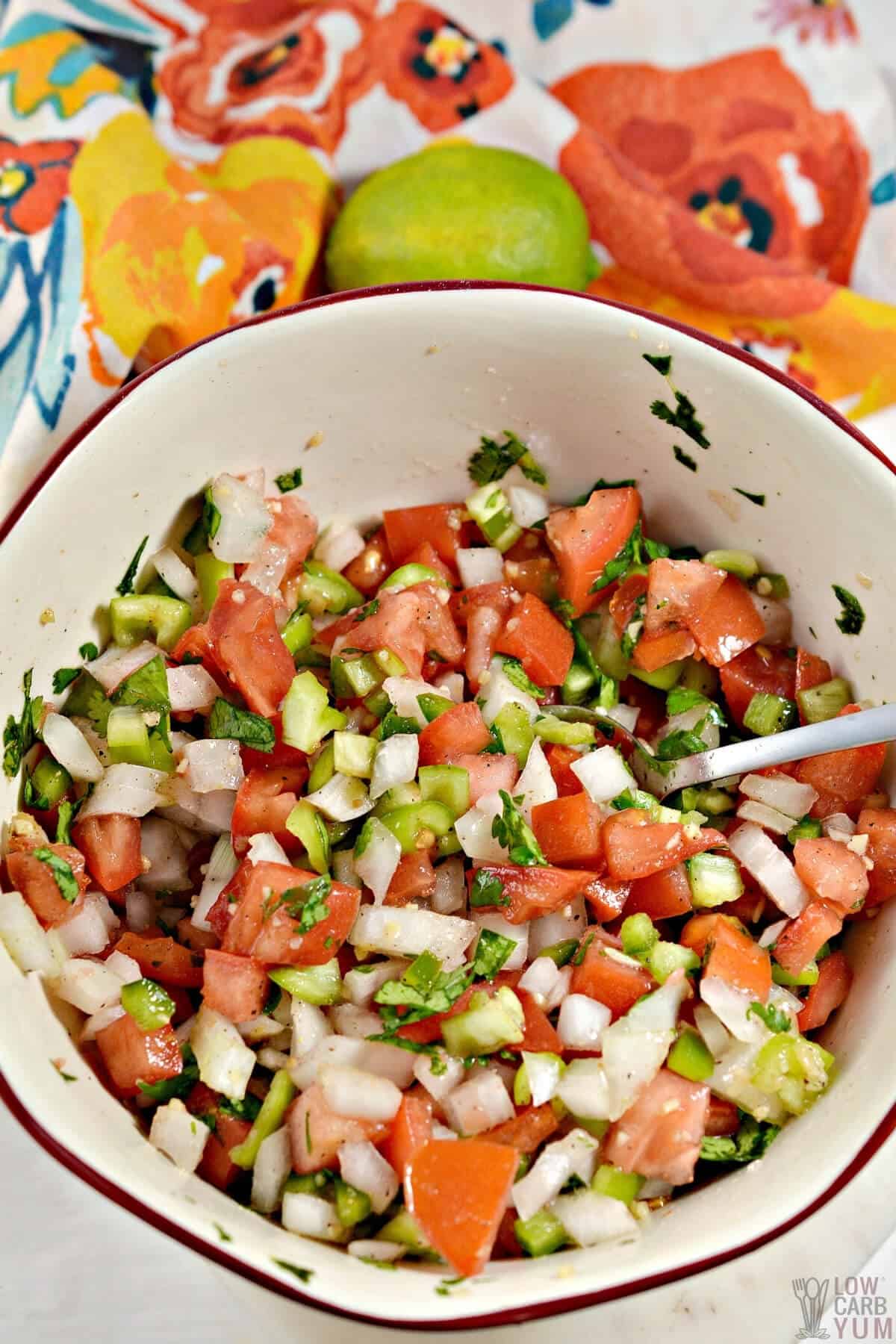 6. Keto Mexican Beef Casserole
Another layered recipe, this low-carb Mexican casserole is cheesy and high-protein. Every single bite fills your mouth with flavor.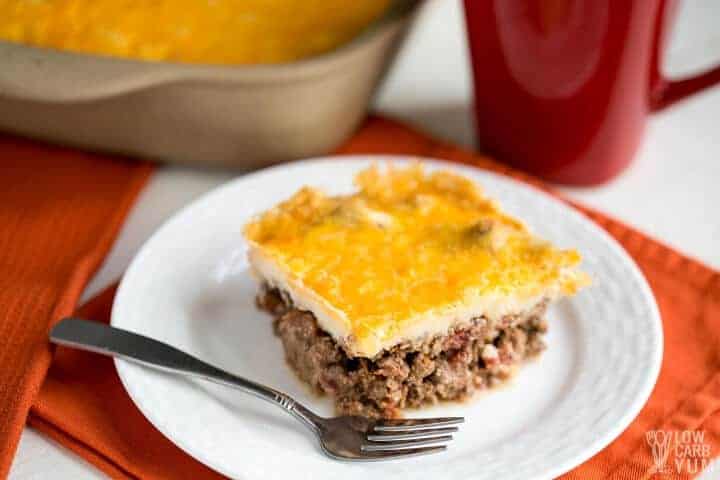 7. Keto Mexican Rice Recipe
No Mexican meal is complete without the rice! This keto cauliflower Mexican rice has all of your favorite flavors - cilantro, lime, and peppers. It's delightfully low in carbs too.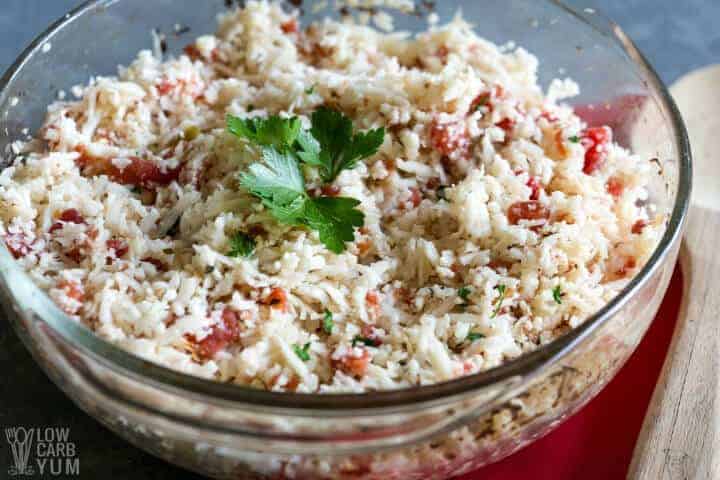 8. Keto Chicken Fajita Shish Kabobs
These keto chicken fajita skewers are as fun to make as they are to eat. Every single bite is bursting with zest and bright flavors.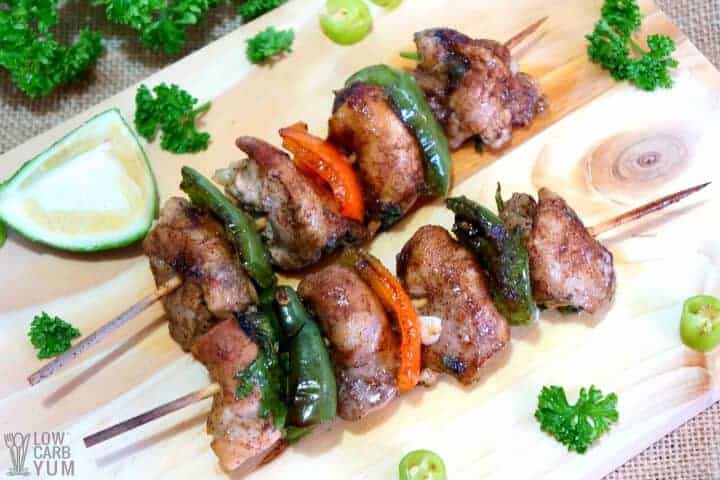 9. Keto Taco Dip
This low-carb dip is perfect for parties and feeds a crowd. It tastes even better in lettuce cups for a light and filling lunch, too.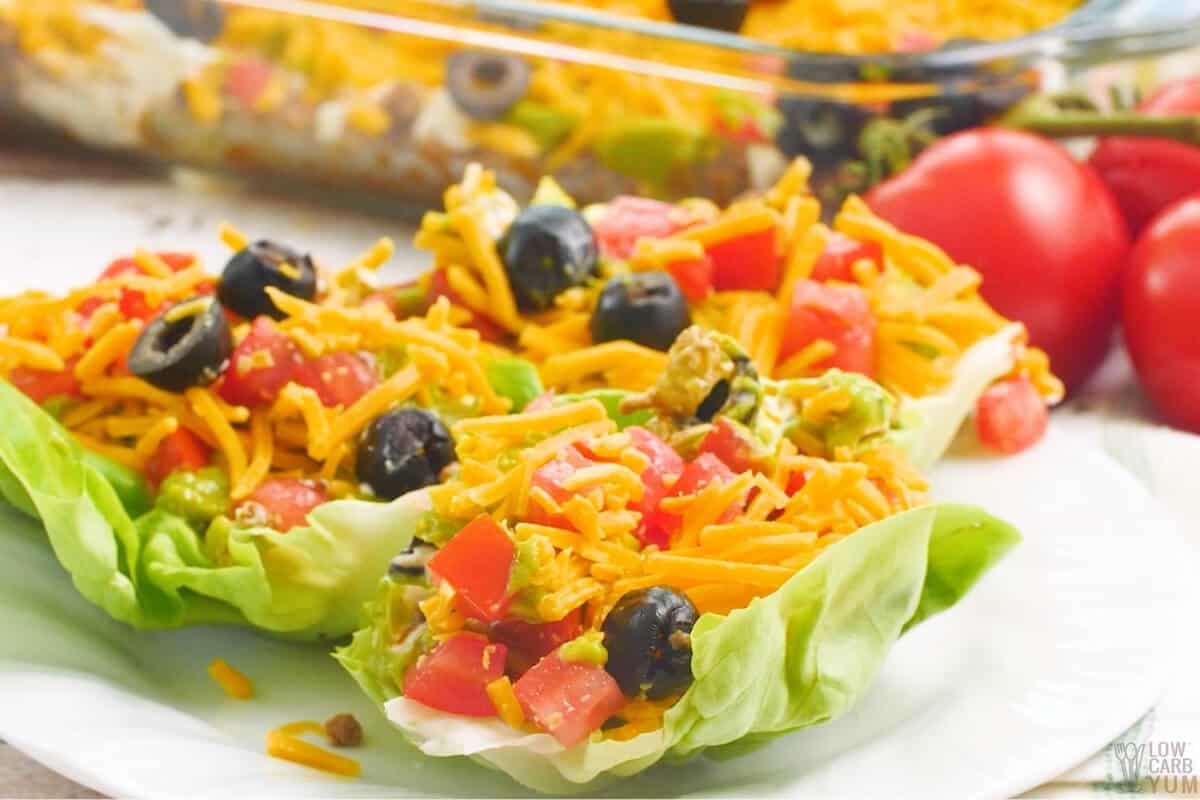 10. Mexican Zucchini and Beef Skillet
This Mexican skillet recipe is filled with fiber and nutrients and your favorite taco seasonings, too. The mild zucchini accentuates the sweeter tomatoes. It is undeniably delicious!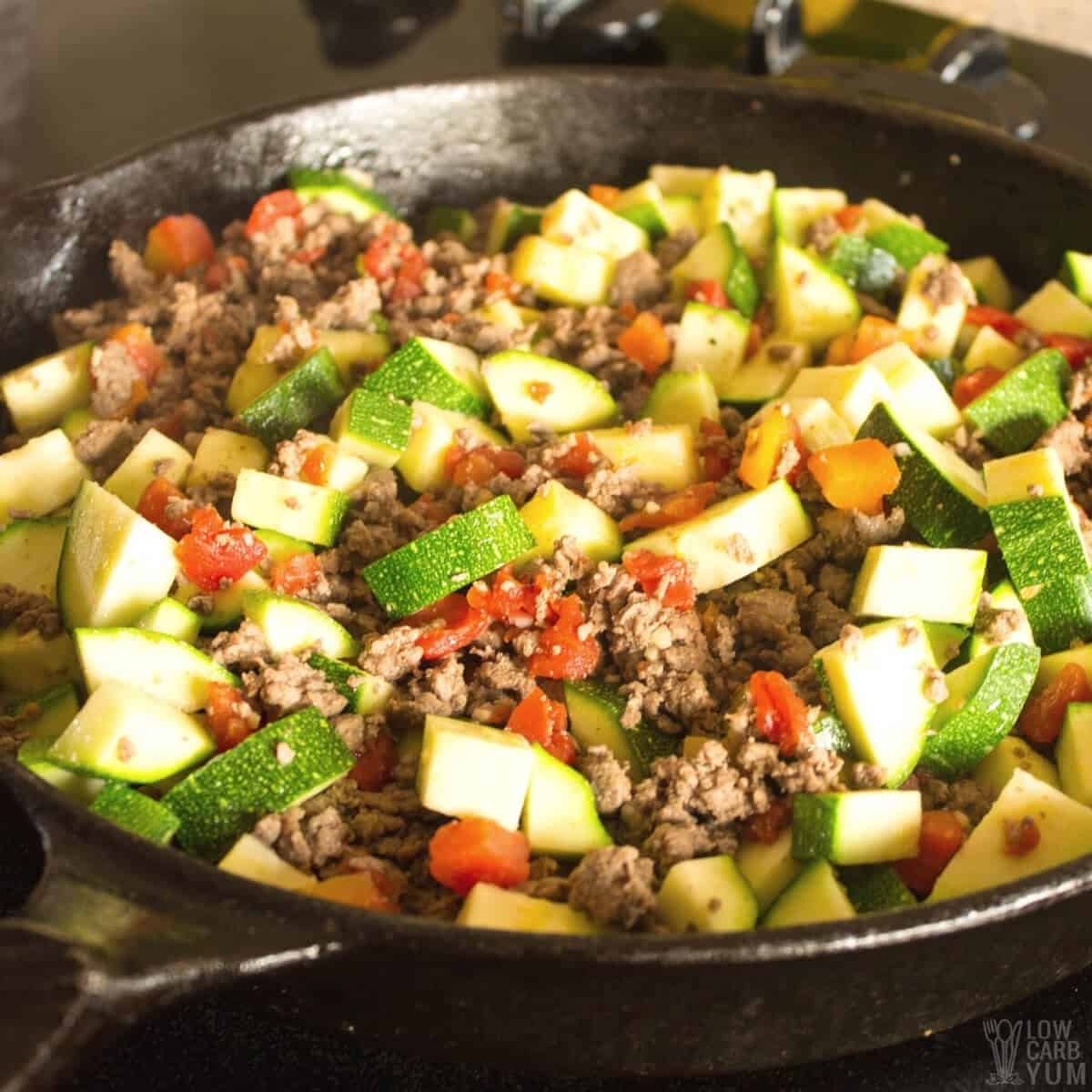 11. Keto Taco Salad
When you want to throw something together really quickly, make this amazing low-carb taco salad for lunch or dinner. All the dairy increases how much protein it has and the veggies will make you feel so good.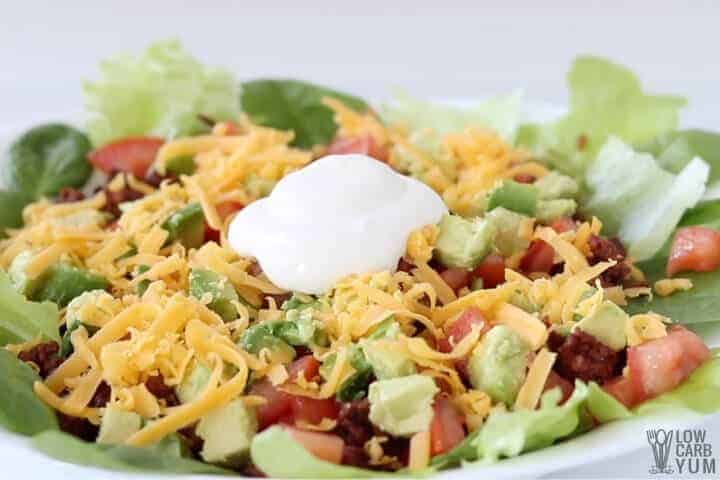 12. Cheesy Beef Taco Skillet
Want something hot and cheesy? This low-carb beef skillet recipe is the epitome of comfort food! The black olives on top bring out the zesty flavors layered within it.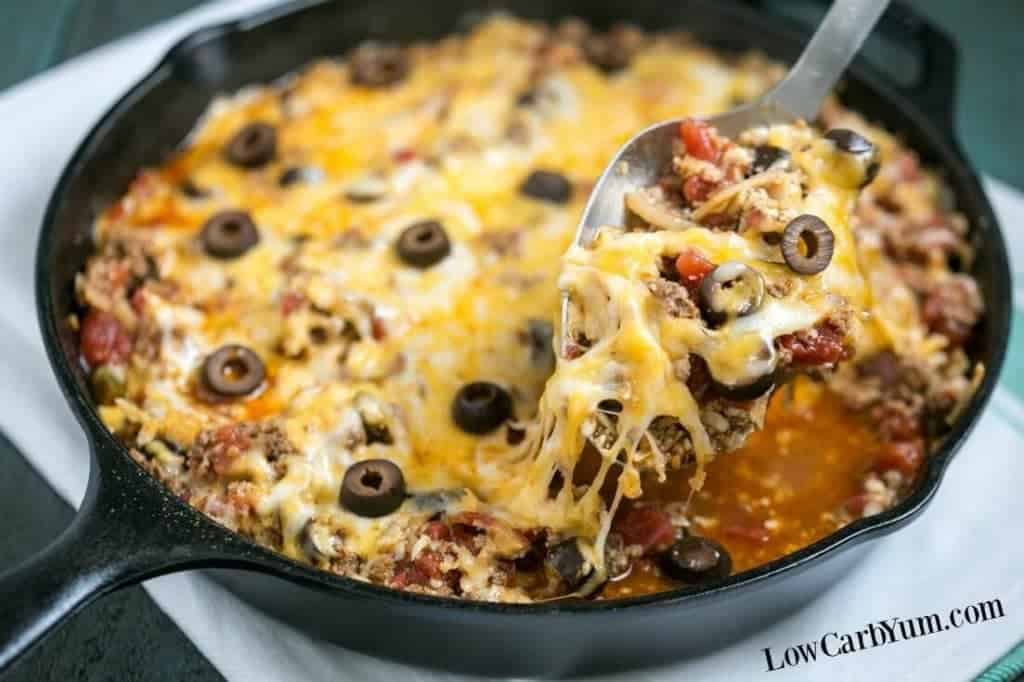 13. Keto Sheet Pan Fajitas
Another super-simple recipe is for these sheet pan shrimp fajitas. Every piece of shrimp is infused with Tex-Mex flavor and goes perfectly with the slices of fresh peppers.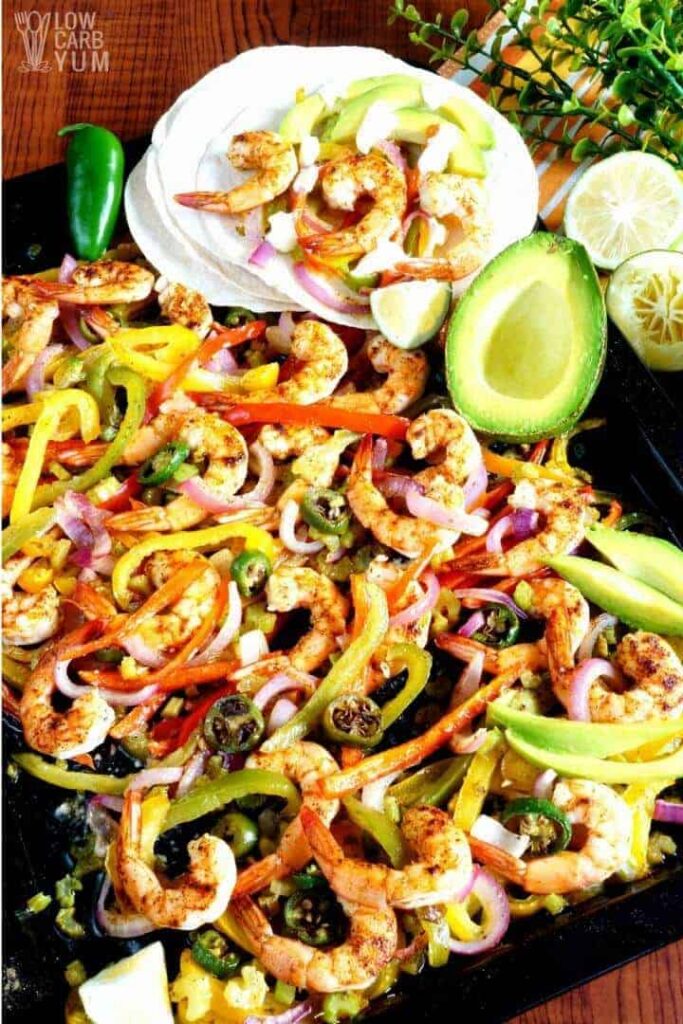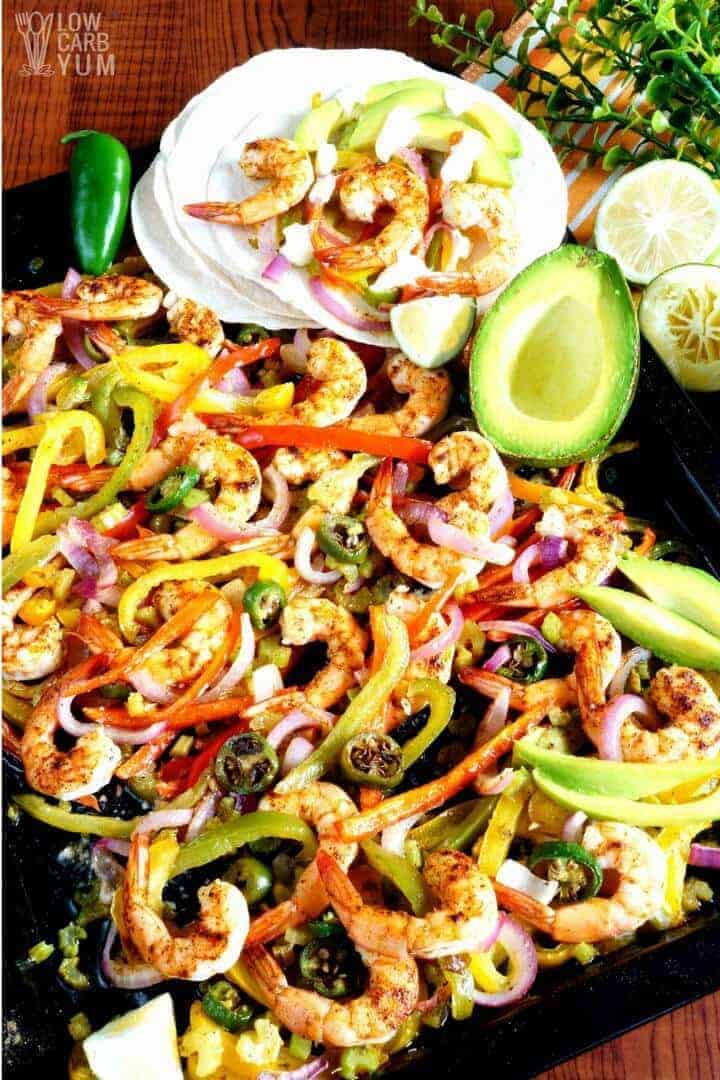 14. Low-Carb Taco Casserole Bake
This keto taco casserole is an easy dish to use up a bumper crop of summer squash. This is a simple dish that can be prepared quick and easy.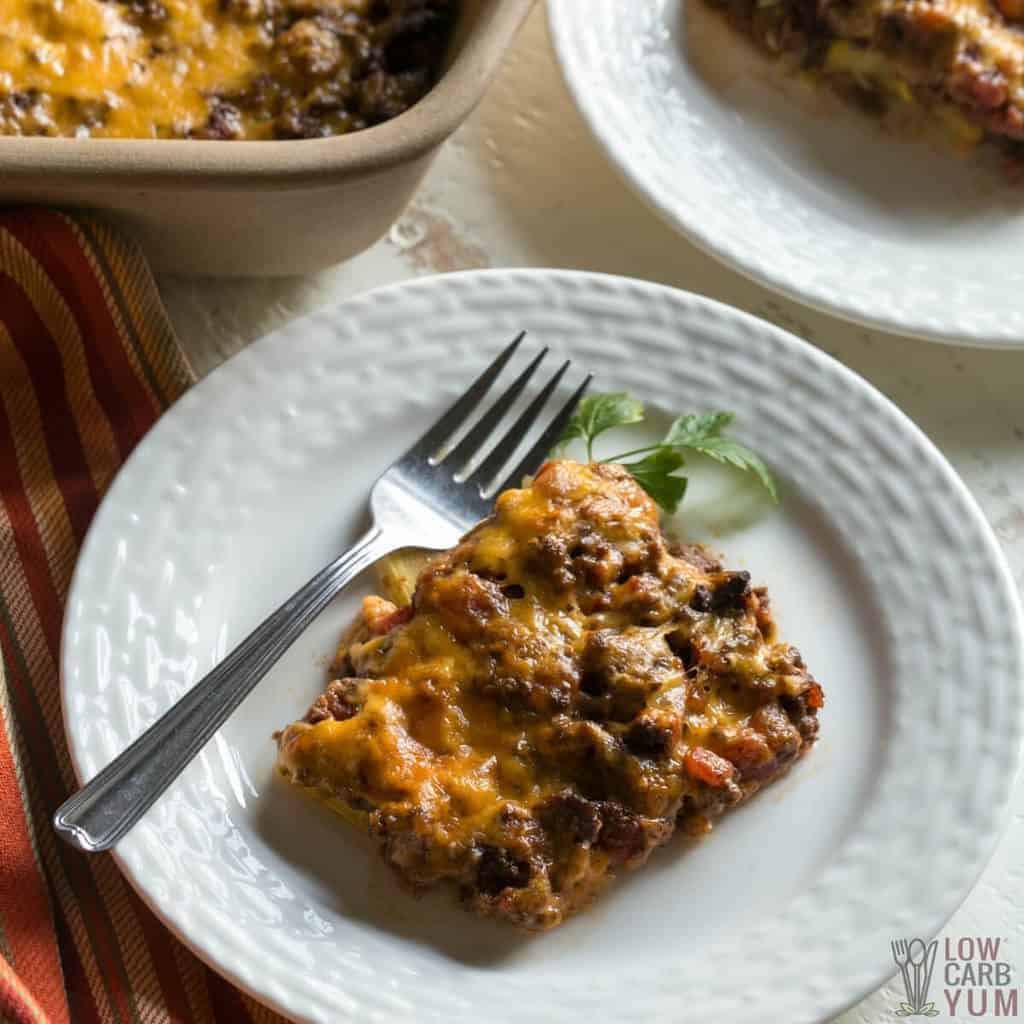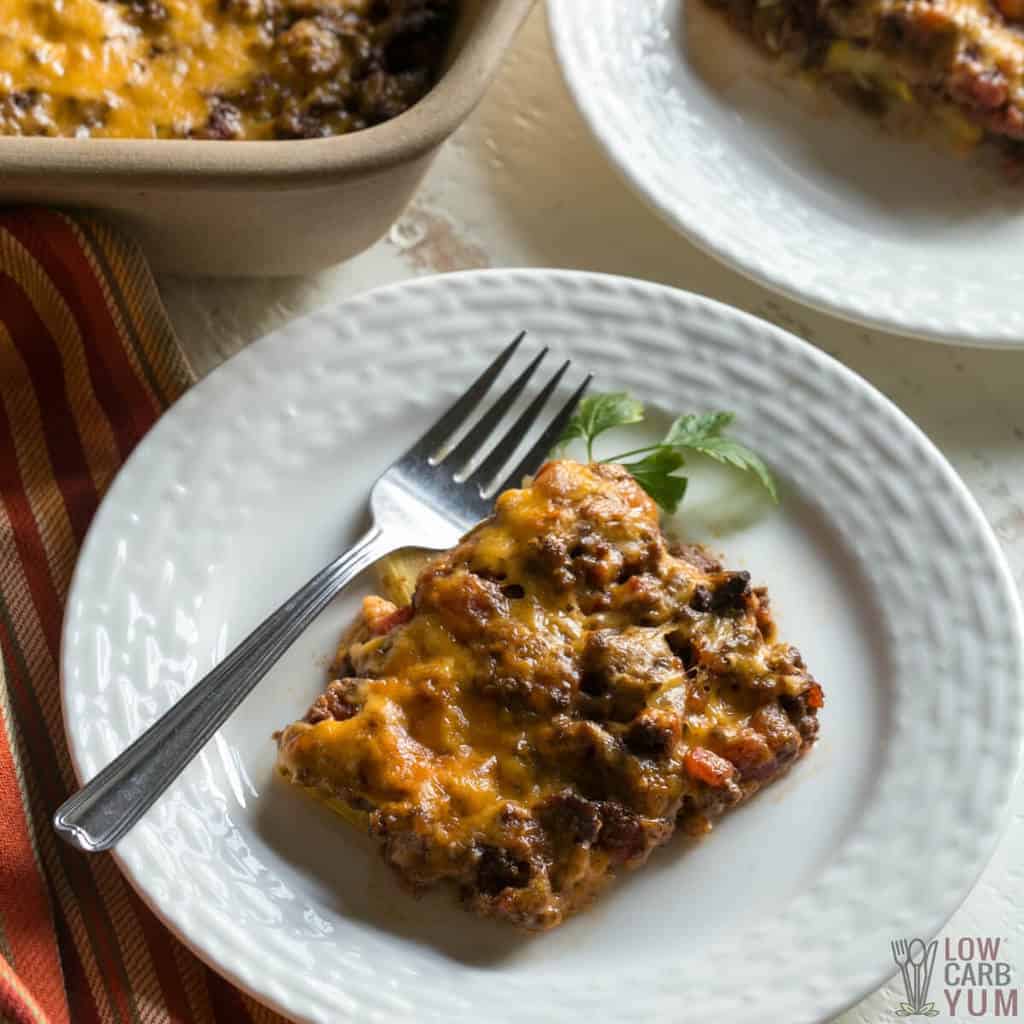 15. Fish Tacos
Want a healthy fish tacos recipe to enjoy on a keto low carb eating plan? These fried breaded pieces of fish in tortillas make a quick and easy lunch or dinner!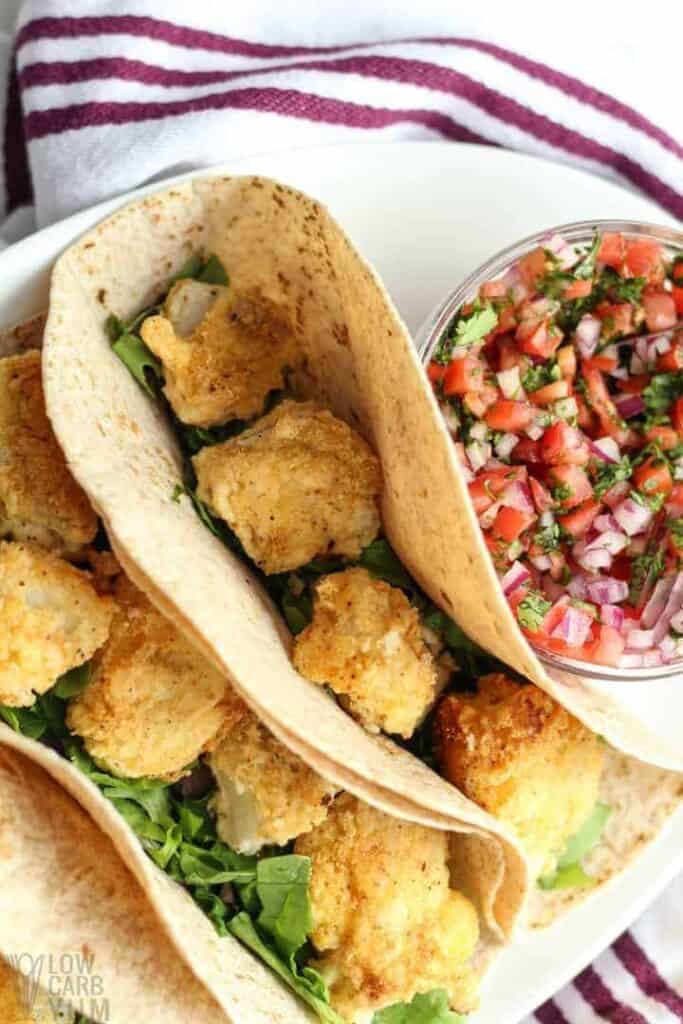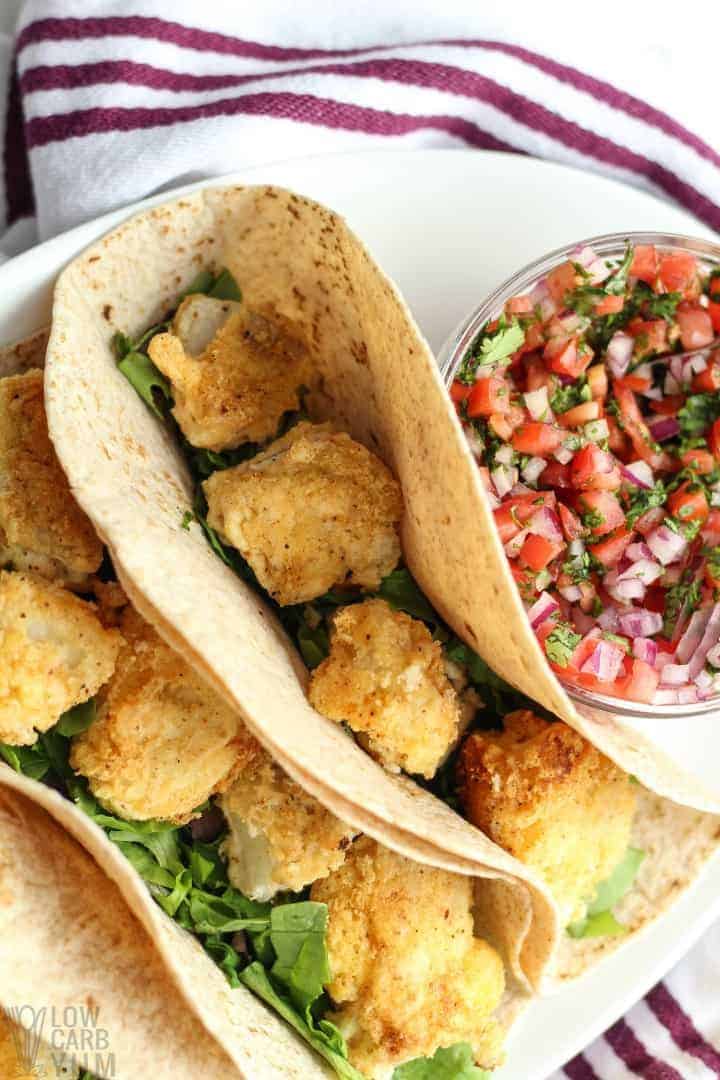 16. Salsa Verde Chicken
A slow-cooked salsa verde chicken recipe that's super easy to make. It's a tasty dish to put on your meal rotation.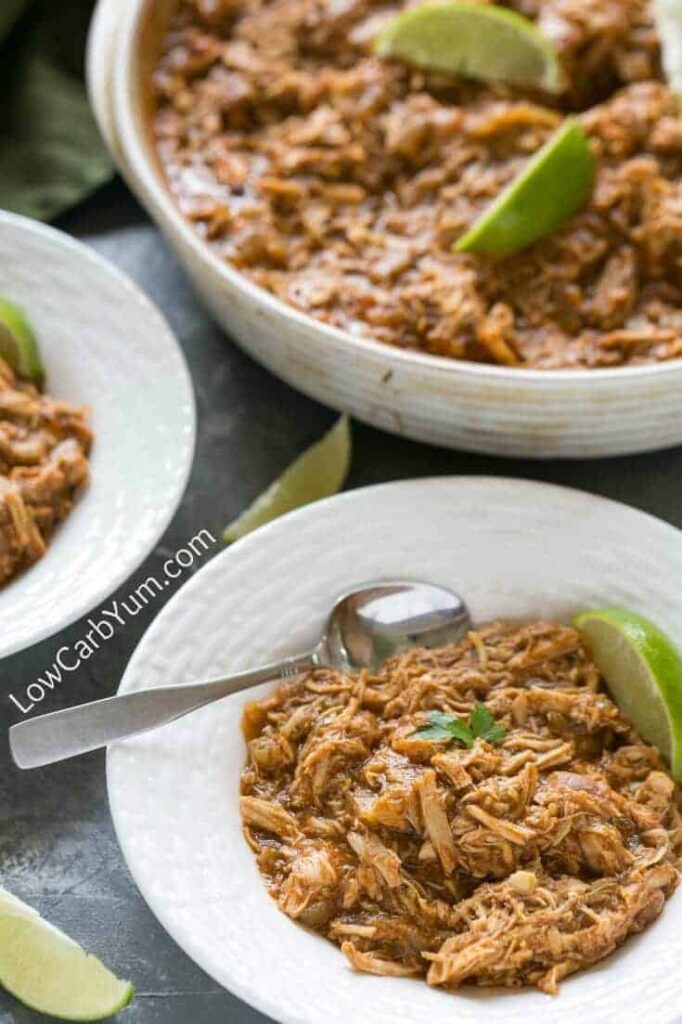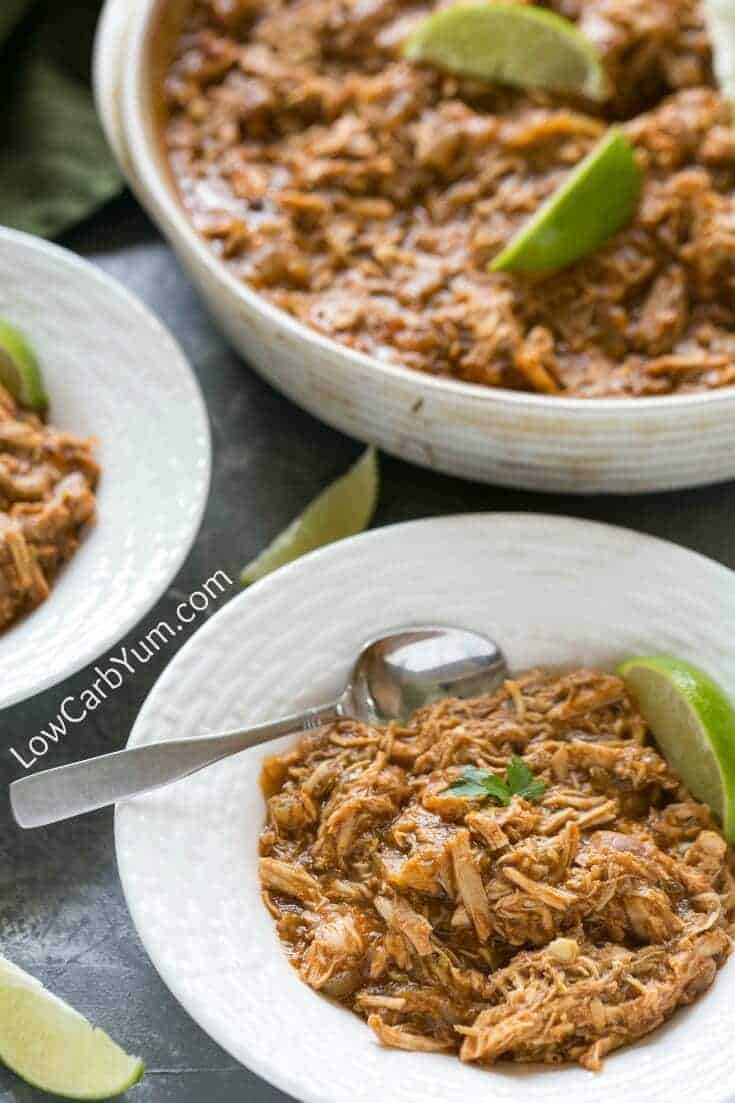 17. Low-Carb Mexican Coleslaw
Photo Credit: DitchTheCarbs.com
This keto-friendly Mexican coleslaw is incredibly delicious as a Mexican food side dish, or as a topping for keto fish tacos. The lime dressing is even better!
I use it as a side dish in many of my keto Mexican recipes.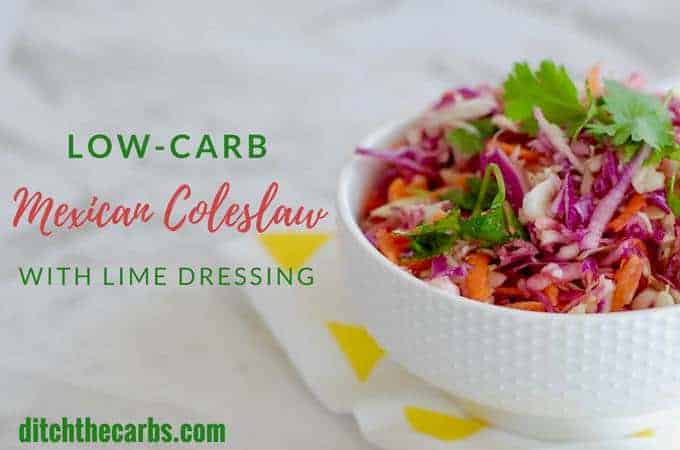 18. Salmon Chaffle Tacos
Photo Credit: Venture1105.com
If you want something completely different, try some salmon chaffle tacos. The salmon is made with other low-carb ingredients and sits on a bed of lettuce for a low-carb meal you'll make over and over again.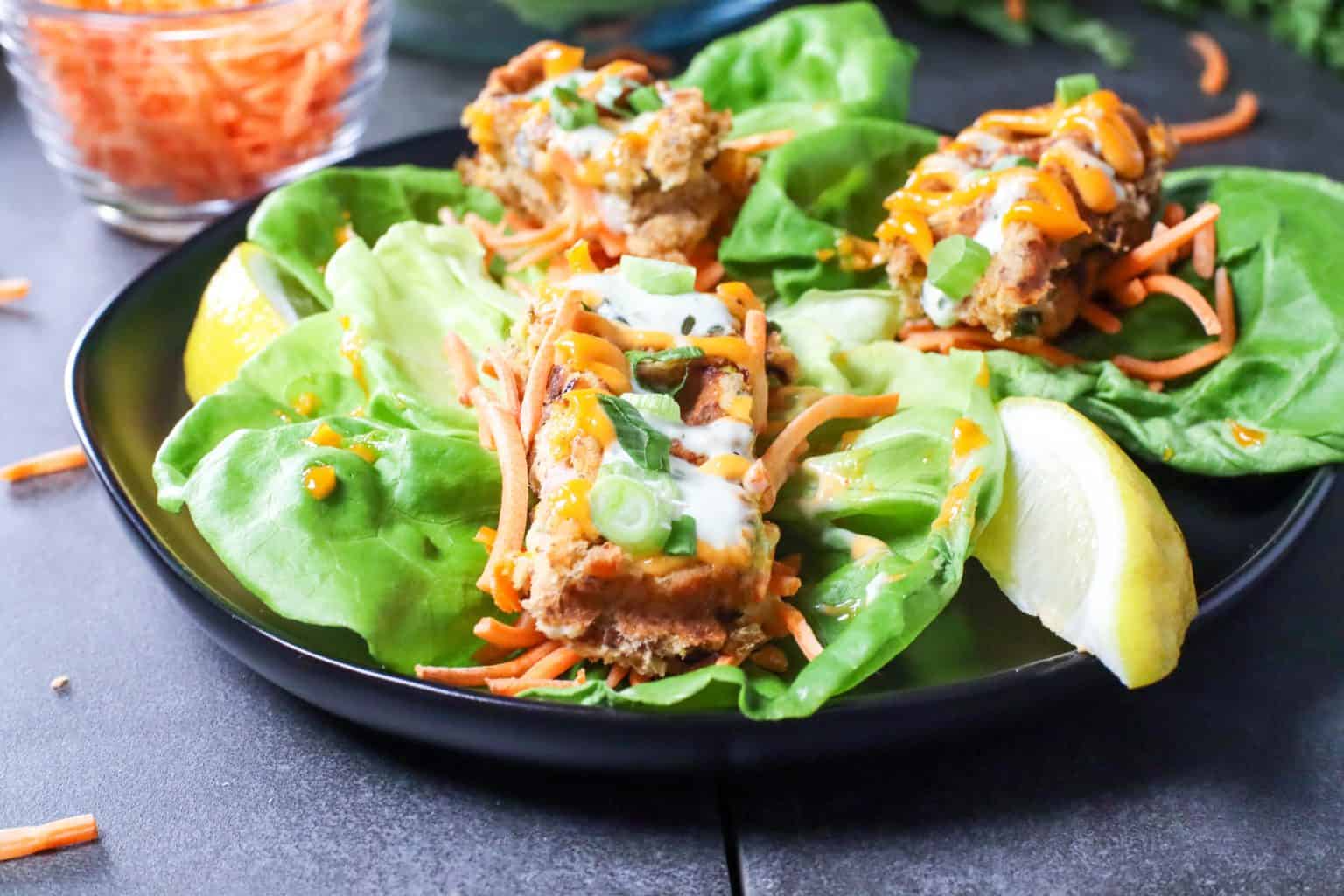 19. Keto Chicken Enchilada Roll Ups
Photo Credit: StylishCravings.com
These easy keto chicken enchilada roll-ups are so kid-friendly, that you'll have to make enough for your kids so they don't eat yours!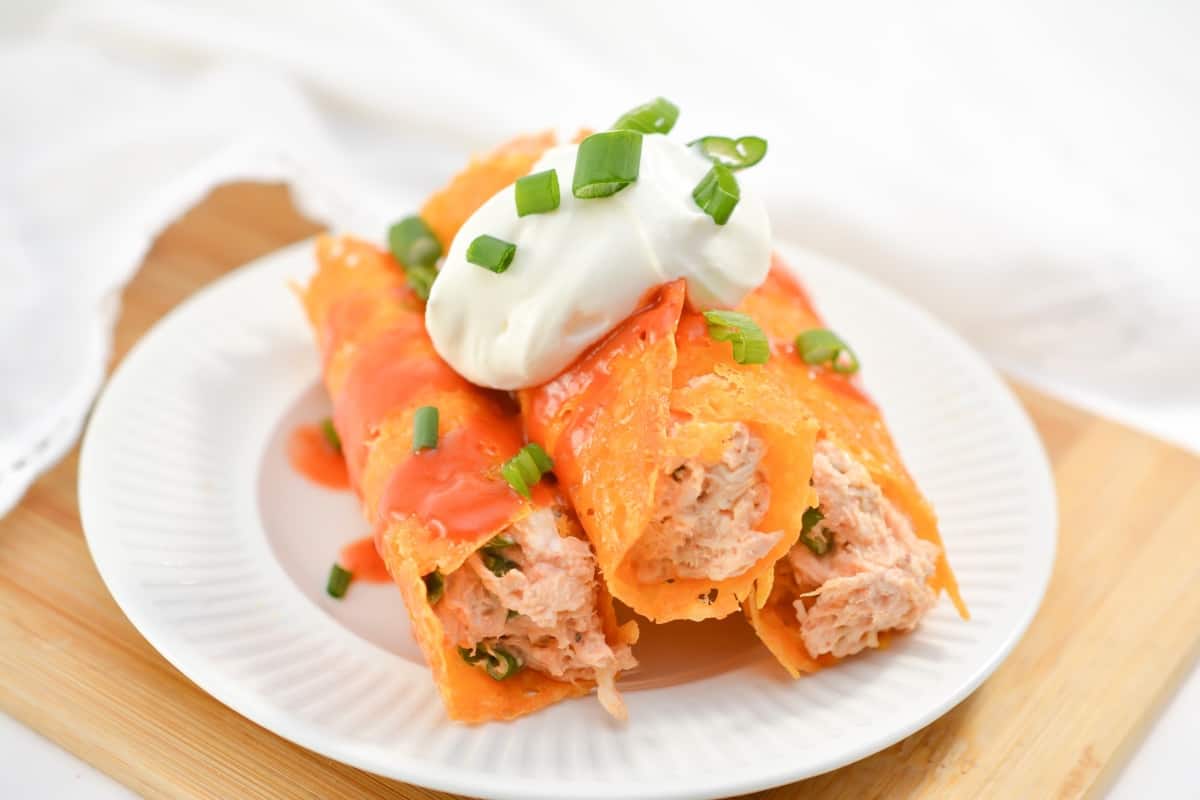 20. Turkey Taco Cauliflower Rice Skillet
Photo Credit: SlenderKitchen.com
This turkey taco cauliflower rice skillet is a fantastic way to turn a side dish into the main course. The taco seasoning is unmistakable.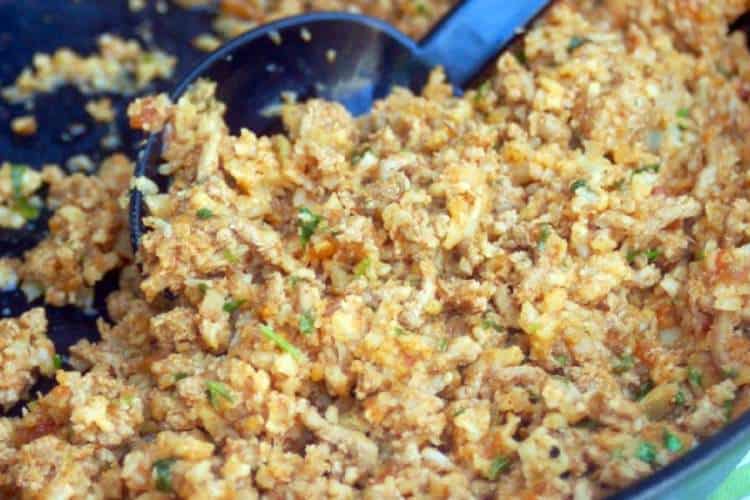 21. Cilantro-Garlic Marinated Beef
Photo Credit: WhatAGirlEats.com
This cilantro garlic marinade is a game-changer when it comes to keto Mexican recipes! It turns steak into a mouthwatering main dish. Use it on pork and chicken too.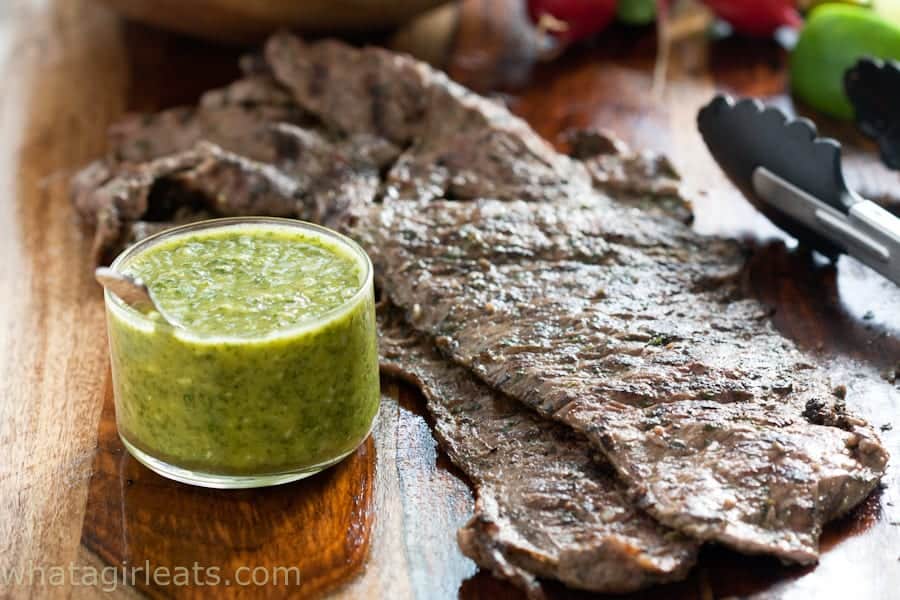 22. Keto Taco Stuffed Avocado Boats
Photo Credit: DriveMeHungry.com
A filling keto taco stuffed avocado boat is the best lunch or dinner that you can make. Not only does it taste amazing, but the textures are a culinary delight too.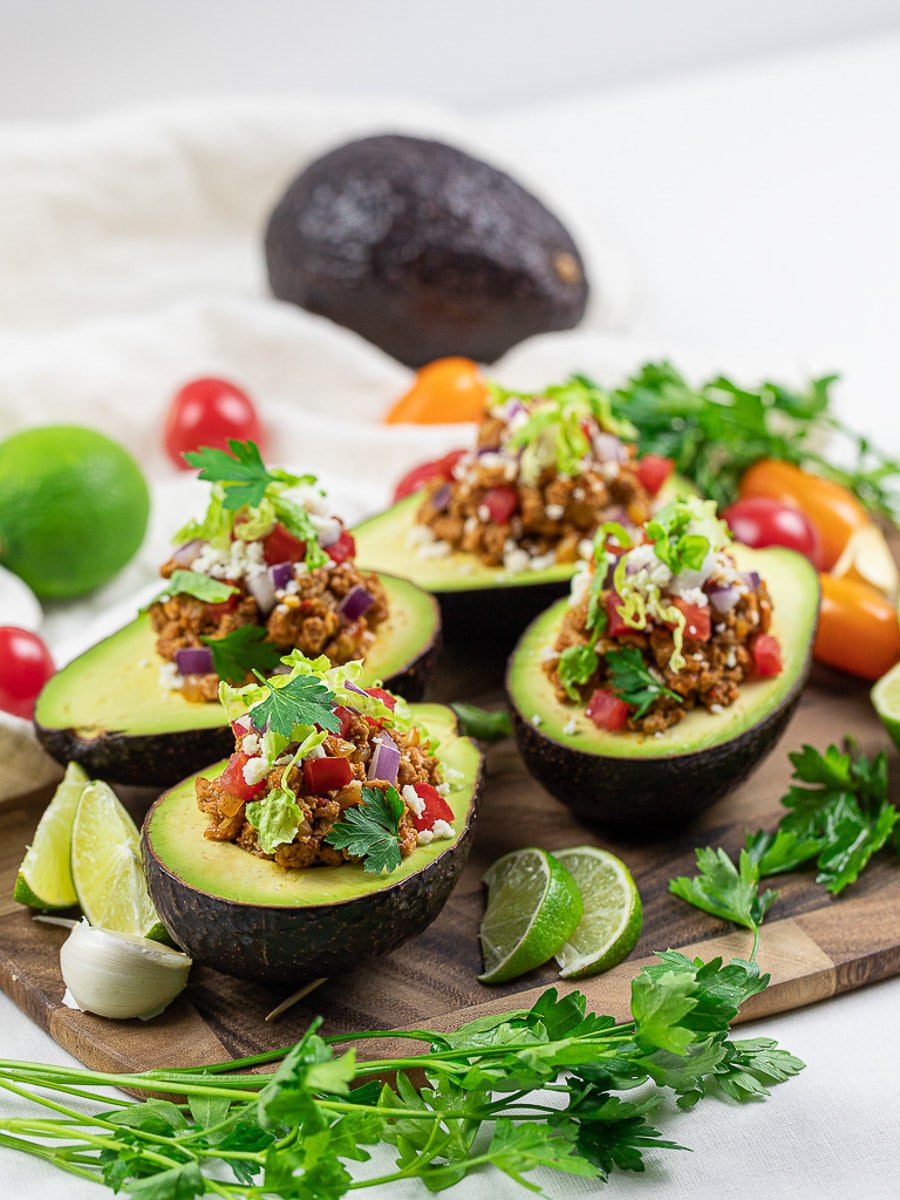 23. Spicy Chicken Fajita Salad
Photo Credit: CookAtHomeMom.com
This spicy chicken fajita salad is so good you will swear you are at a restaurant! What makes it stand out is the low-carb dressing.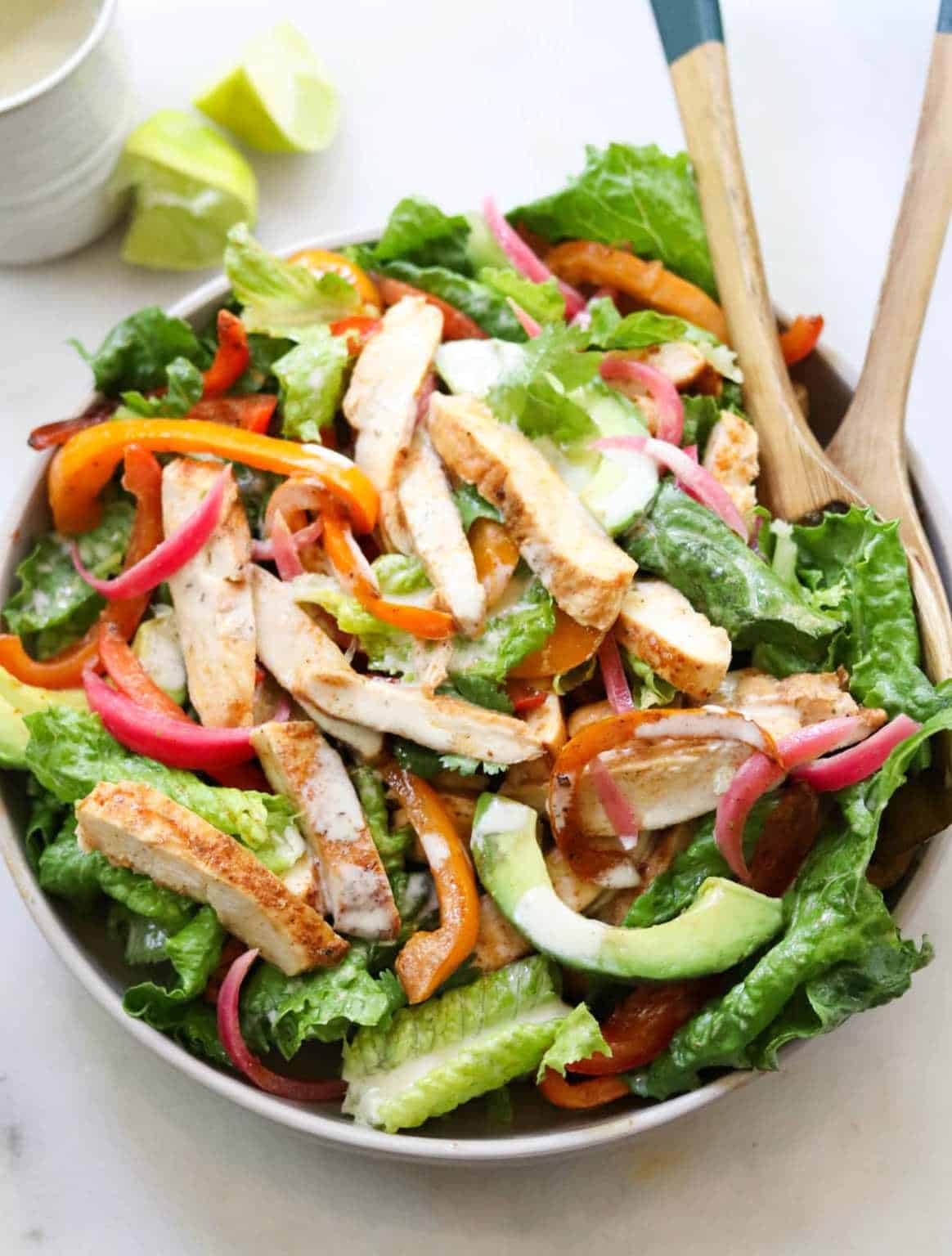 24. Keto Instant Pot Carnitas
Photo Credit: JoyFilledEats.com
These Instant Pot carnitas are just spicy enough to make you stop and say, "Wow!" Eat them on your low-carb taco shells or use them on your favorite taco salad.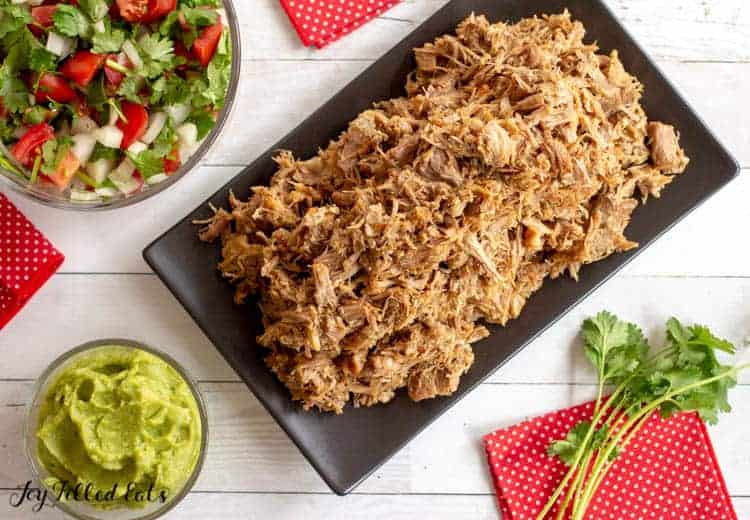 Frequently Asked Questions About Keto Mexican Recipes
Are you ready for some tacos? I know I am! Here are some questions people have asked about eating Mexican food on the keto diet.
Can I have corn tortillas on keto?
Corn tortillas are not keto-friendly. One corn tortilla has 17g net carbs. A better idea is to use a large piece of lettuce as a wrap or make your own low-carb tortillas at home.
Is salsa keto-friendly?
Yes, salsa is definitely keto-friendly. Just be careful with how much you eat.
Tomatoes still have carbs and sugar. so overeating them will increase your carb macros.
Are refried beans keto?
Typical refried beans that you would eat at a Mexican restaurant are not keto-friendly. In ½ cup, there are 10g net carbs.
Add These Keto Mexican Recipes To Your Keto Meal Plan!
As you can see, there are lots of low-carb swaps you can make for your favorite Mexican recipes. Just remember to mimic the taste - add lots of peppers, spice, and a few splashes of lime juice. You are going to love these recipes!
Follow us on FACEBOOK, PINTEREST, and INSTAGRAM for even more tasty keto-friendly recipes!
First published on February 28, 2019. Post updated on April 14, 2021, with additional recipes and images.