Snacks are important on the ketogenic diet, and these are the absolute best keto snacks at Walmart. Save money and keep these easy snacks on hand, so you are never tempted to cheat.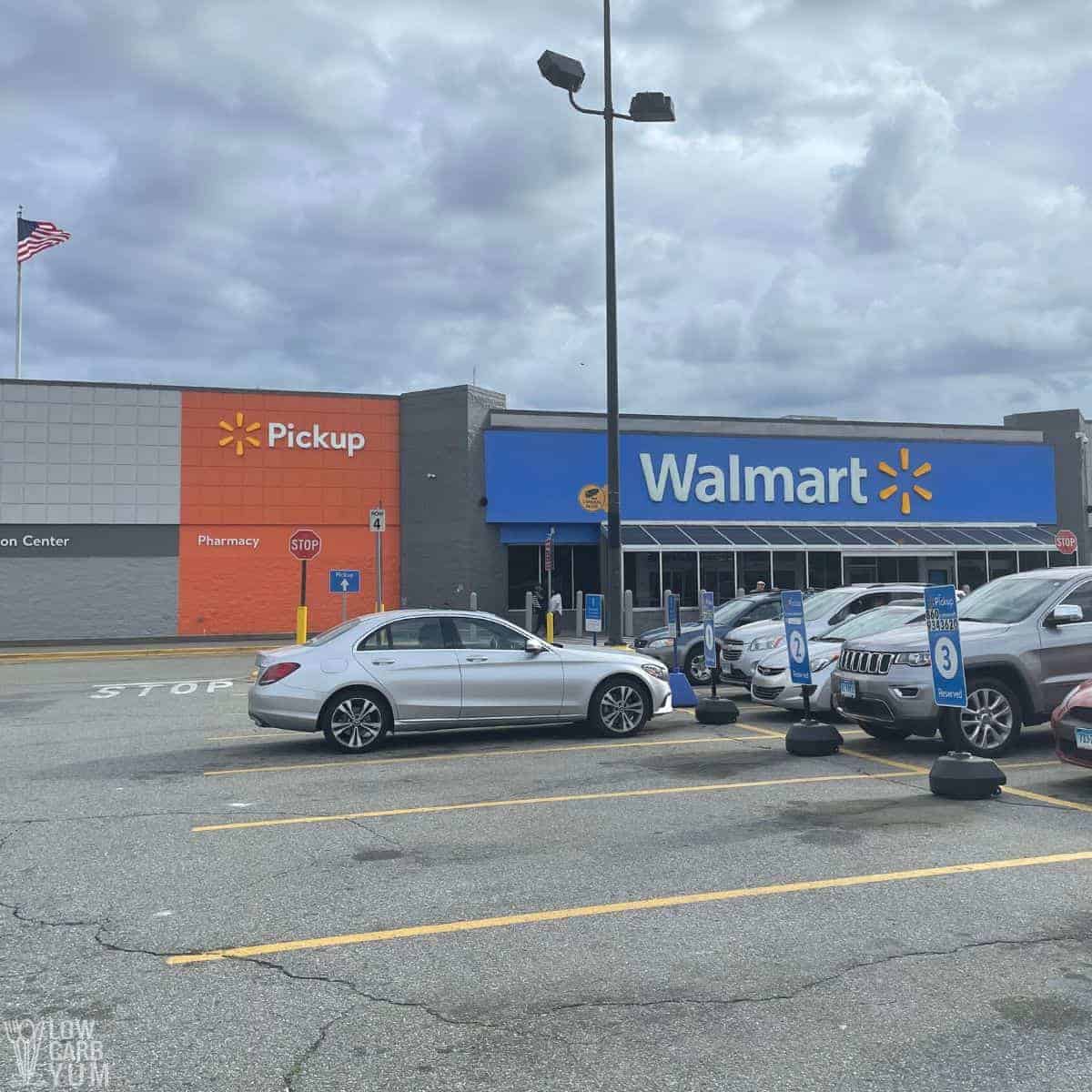 Article Index
When you are on the keto diet, you'll save tons of money when you shop for your groceries at Walmart.
Did you know that Walmart sells keto-friendly snacks? They do! In fact, there are tons of options that will fill you up and keep you in ketosis.
Low-priced food can also be healthy food. They don't have to be separate things! You can save money and still eat healthily.
When you are looking for the best keto snacks, you'll find them right at Walmart, with the rest of your groceries. Save this article so that you can reference it before your next shopping trip.
️ How to shop
When you are ready to buy keto snacks at Walmart, you should write down a keto shopping list. Honestly, it's just a good idea, in general, to write a list and know what the store has before you show up.
There are so many keto snack ideas at Walmart that it could be easy to feel overwhelmed and buy more than you will eat.
Stock up on fresh or frozen produce. And if you buy pre-made processed foods, look at carbs per serving to make sure you are only buying food that fits in with your macros.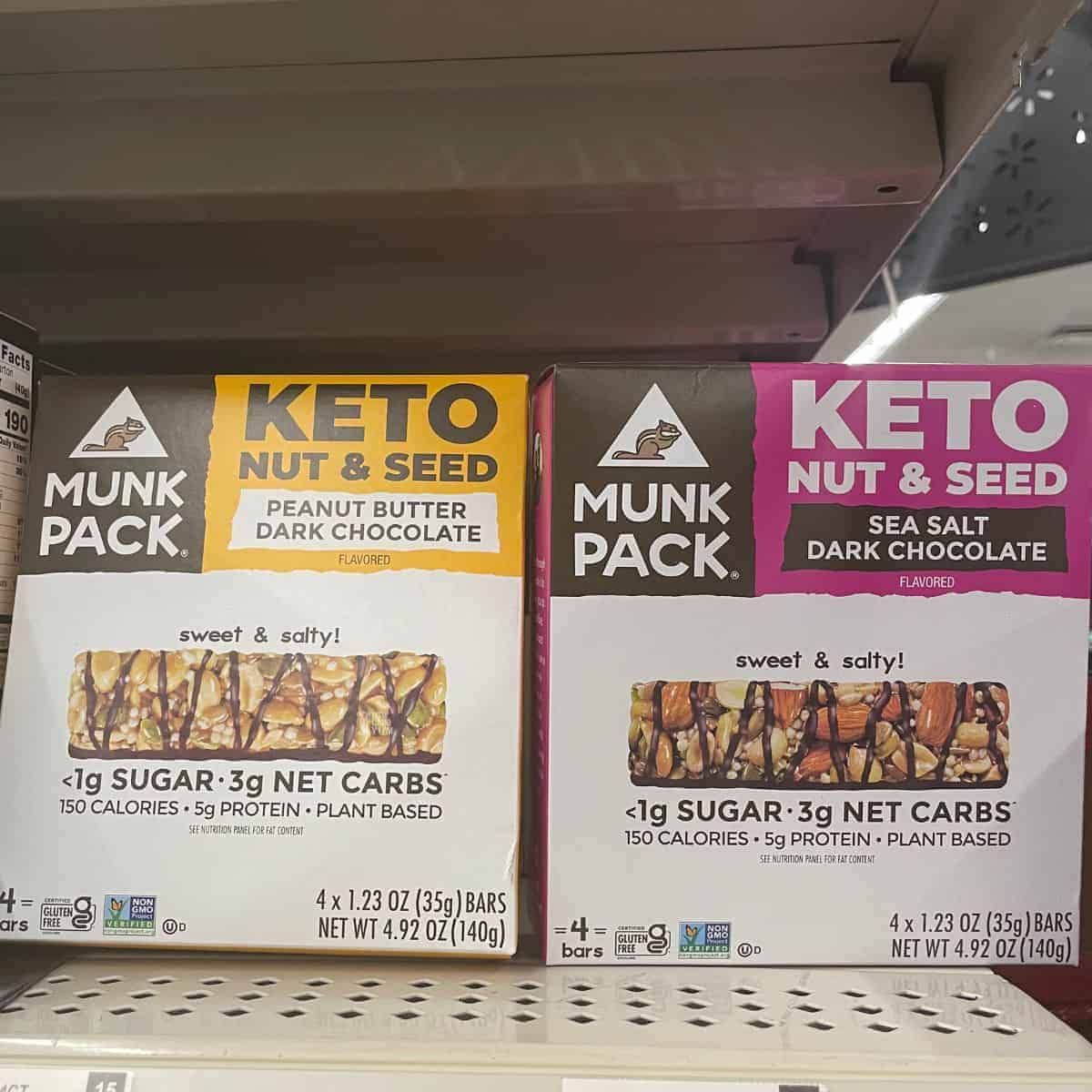 Top picks
Here you go! These are all the best easy keto snacks you'll find at Walmart. I split this into sections so you can scroll to find exactly what you are looking for.
One quick note - selections might vary by location. Not all stores across the United States carry the same items.
Savory snack ideas
When it comes to low-carb snacks, you want things that are high in fats, low-carb, and high in protein. These are my favorite keto snacks at Walmart:
Whisps Parmesan Cheese Crisps
Pork Rinds
Hard-Boiled Eggs
Unsweetened Turkey Sausage (or Beef Jerky)
Prosciutto Italiano
Chunky Guacamole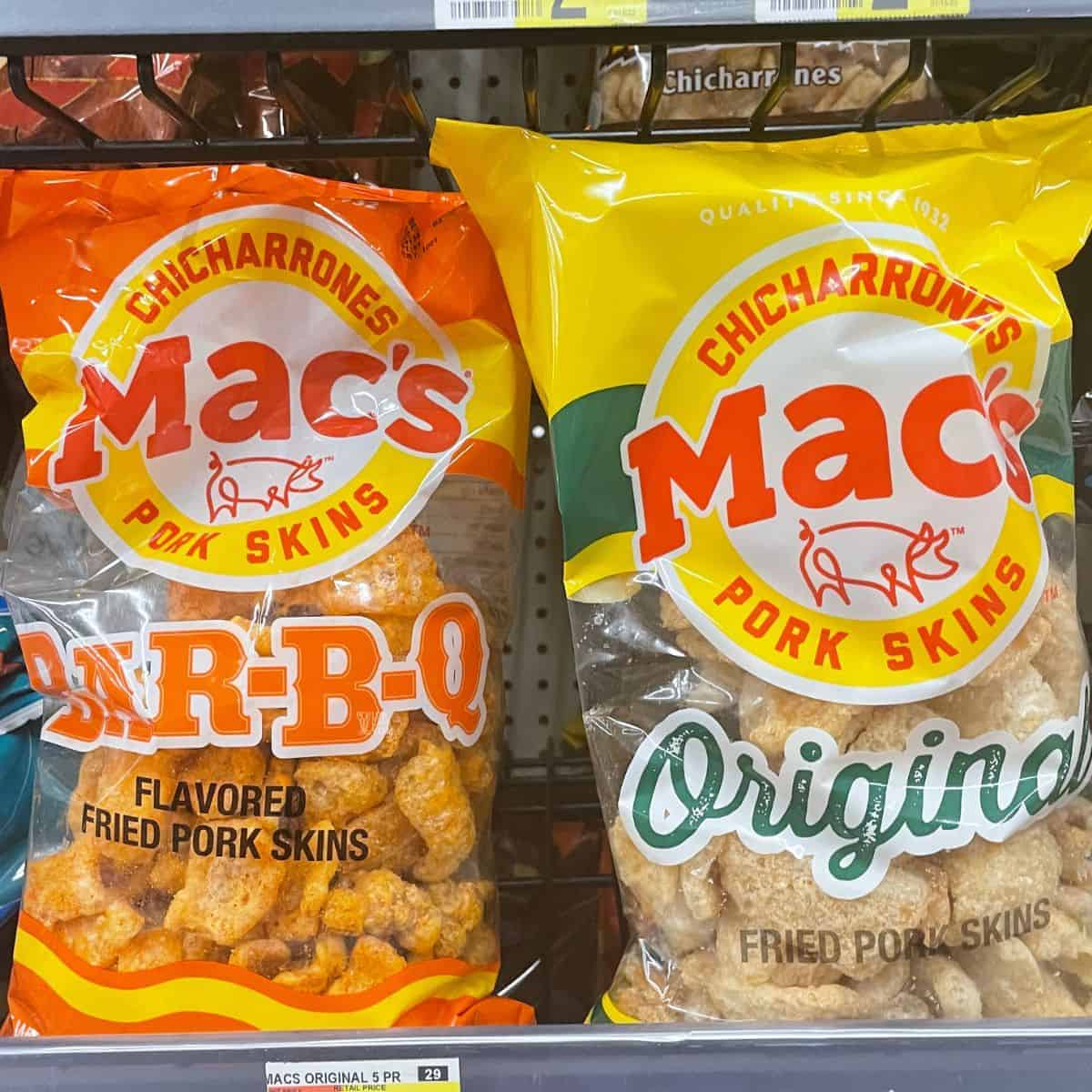 Frozen snacks
Even though I prefer to use fresh, whole foods whenever I can, there is nothing wrong with stocking up on frozen snacks too. They can save you lots of time and money.
In fact, things like ice cream can be a very tasty keto snack when you are trying to avoid unwanted carbs.
These are the best selections of low-carb frozen snacks at Walmart:
Wild Sea Scallops

Cooked In Shell Shrimp

Steamable Broccoli
RealGood Bacon and Cheddar Stuffed Chicken Poppers

Veggies

Made Great Superfood Veggie Cakes

Birch Benders Keto Toaster Waffles

Keto-Friendly Ice Cream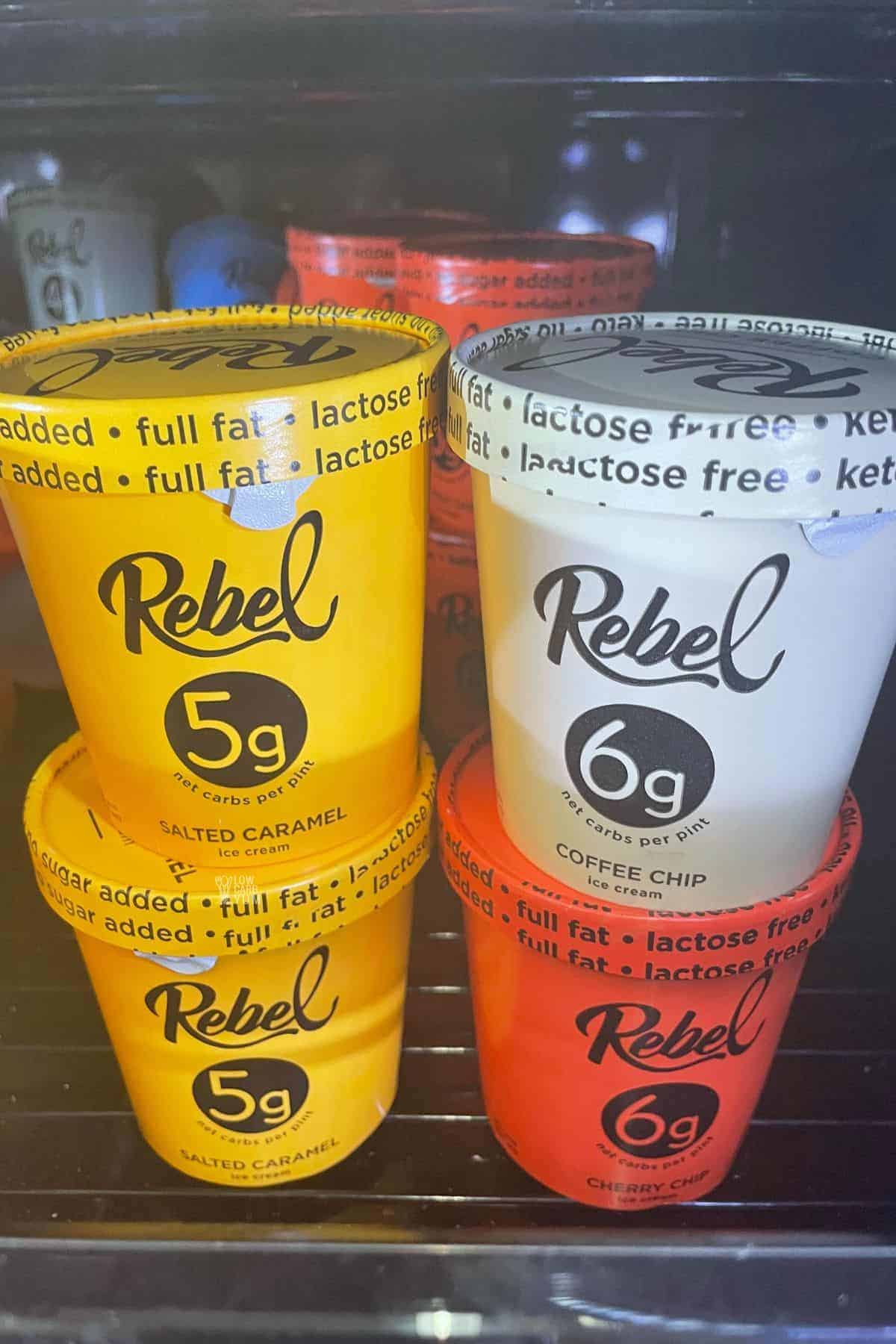 Keto bars and shakes
Bars and shakes are some of the easiest low-carb foods to grab when you need food quickly and are tempted to hit the drive-through.
My choices are perfect for a high-fat and low-carb diet. You can also find a lot of bars that are high-protein too. Choose bars that have a fantastic source of healthy fats.
Whipped Peanut Butter Chocolate Bars
Chocolate Chip Cookie Dough Bars
Slimfast Keto Fat Bomb
Protein Bar
Atkins Endulge Treat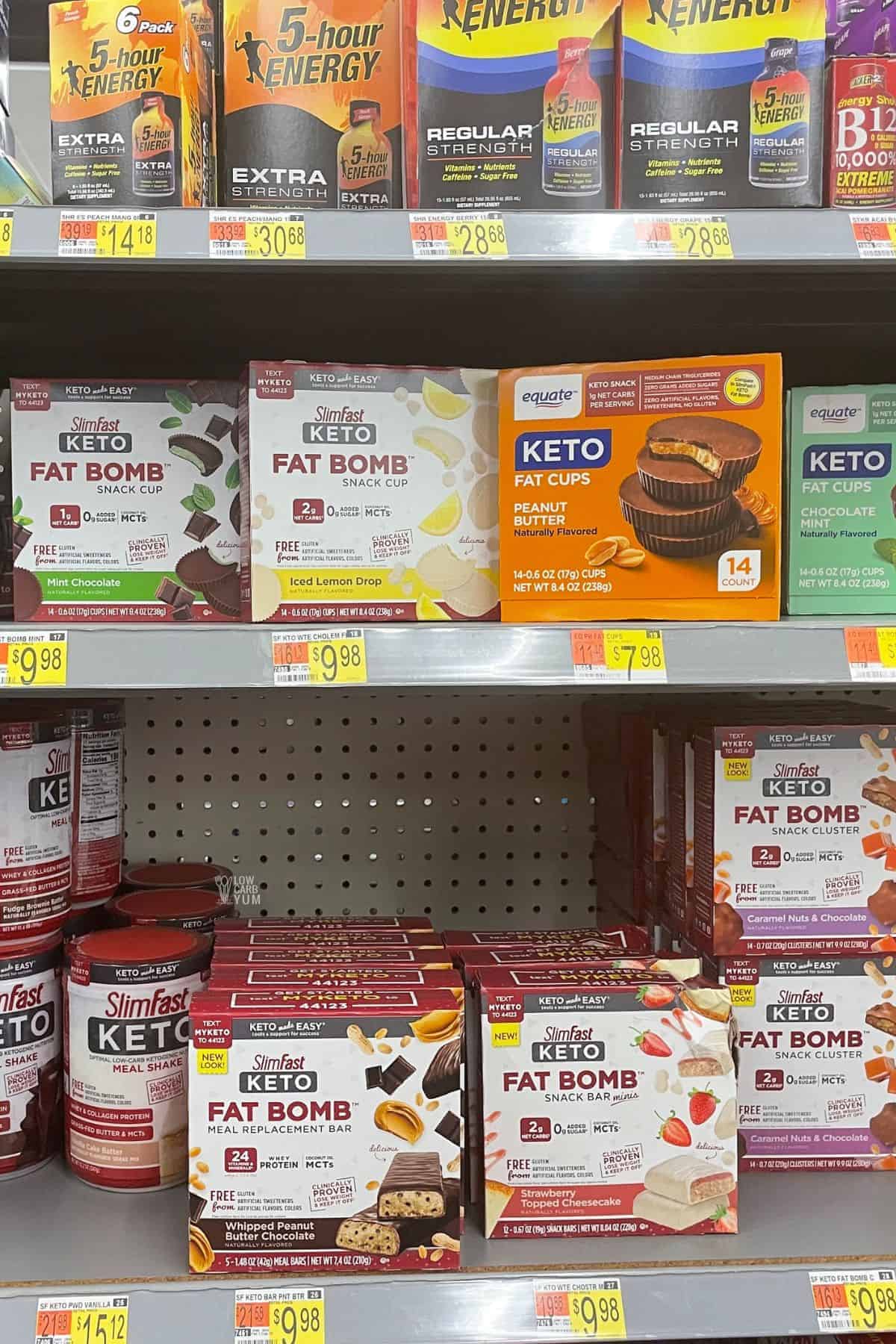 Low-carb produce
You just can't go wrong with fresh raw fruits and veggies! These are some of the everyday items I like to buy at Walmart:
Strawberries
Raspberries
Avocado
Blueberries

Cucumbers

Salad Greens and Lettuce
Keto sweets and treats
How about a dessert? You will find keto snacks that are sweet treats at Walmart too! They are delicious, gluten-free, and low-carb snacks that are fantastic to eat on a ketogenic diet.
When you don't have time to make your own keto desserts, try one of these:
Peanut Butter Chocolate Keto Ice Cream
Chocolate Peanut Butter Cups

Chocolate Chip Cookies

Quest Protein Cookie
Sugar-Free Chocolate Bars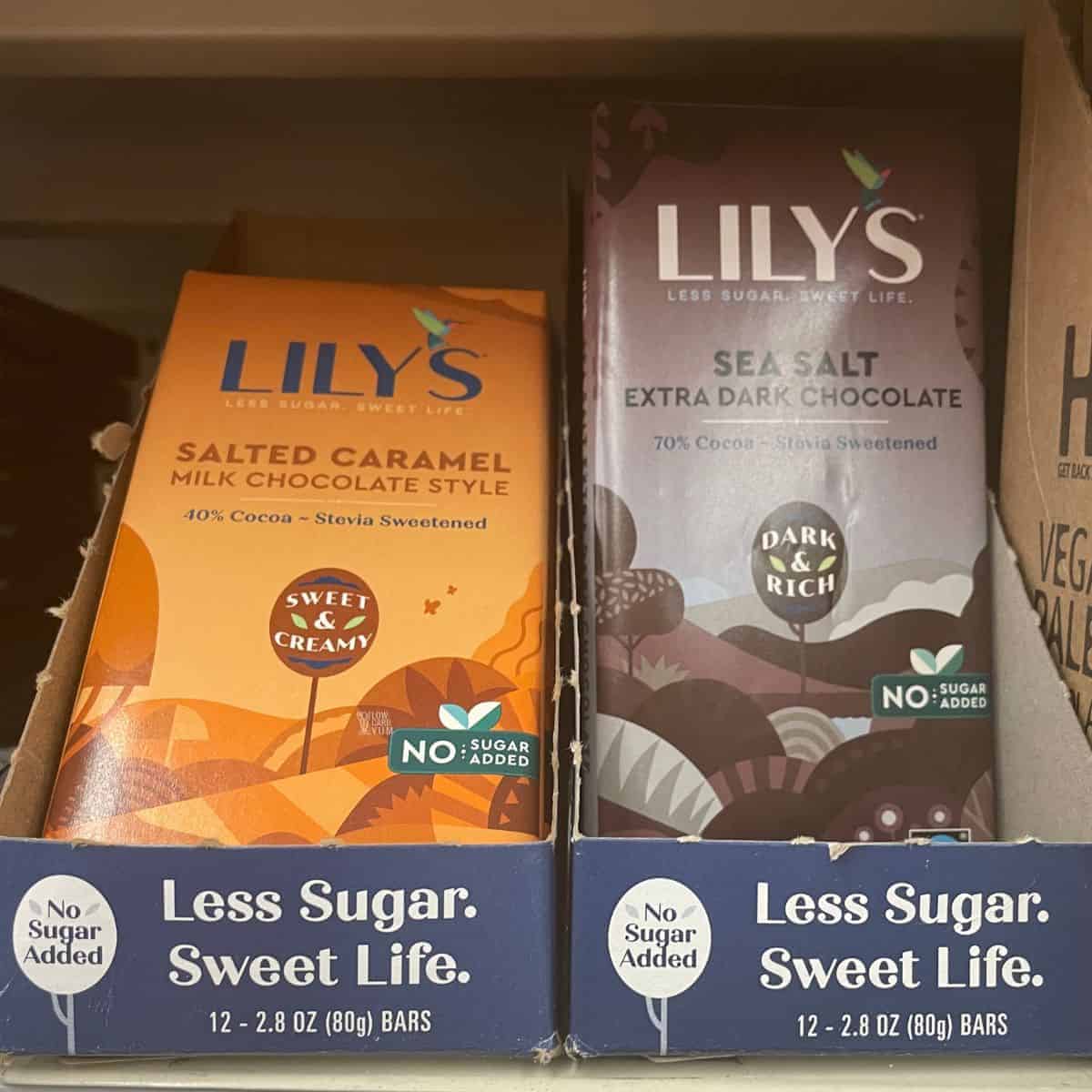 Tips
Keto dieters, there are a few things you need to know before you shop at Walmart. You might already know these little tips if you've shopped for keto snacks at Walmart. If not, keep reading.
Pay attention to net carbs. Read the nutrition label and make sure the grams of net carbs will fit in with your macros. Don't rely on the front of the box.
Buy fresh or frozen. The fresher the food, the more vitamins and fiber it will have.
Walmart has delivery or pickup. If you ever want your groceries delivered, shop through the app!
FAQs
Here are my answers to some of the biggest questions I get about shopping for low-carb snacks at Walmart. If you don't see your question in this list, please leave it in the comments.
What does Walmart have that's keto?
You'll actually find quite a few amazing things at Walmart that are keto. They have a nice selection of fruits, vegetables, and meats. Plus, you'll find even more low-carb snack items there now than ever before to add to your keto grocery list.
Does Walmart sell low-carb bread?
Yes, Walmart does sell keto-friendly bread. They have different low-carb varieties of bread, including white and wheat.

It's always a good idea to read the product's nutritional information before buying it. Don't rely on the word "keto" on the label - it might be misleading.
Are Slim Jims keto-friendly?
As long as you buy the plain flavor, they are low-carb. Be sure not to buy teriyaki or anything with added sugar.
Is popcorn allowed on keto?
This is tough because you have to look at the number of carbs in the popcorn. A few bites might not put you out of ketosis, but making your own keto popcorn using cheese is better.
Save money!
As you can see, it's easy to stay on budget for your most common snack items at Walmart. Make a list, take a look around, and enjoy saving yourself money!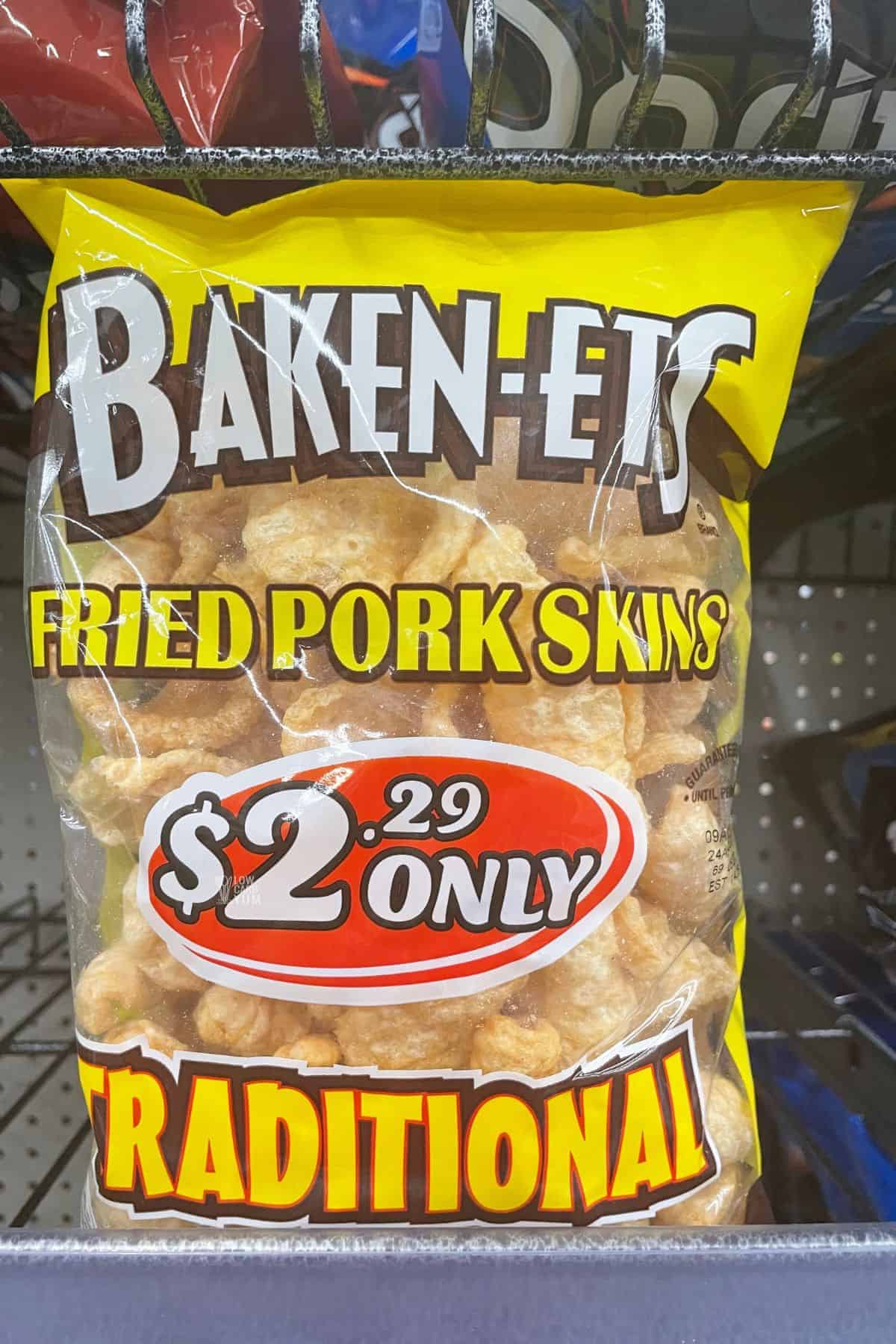 Related shopping guides
If you enjoyed this Walmart keto snacks guide, here are some more guides about staying on your low-carb diet at popular restaurants and stores.
Follow us on FACEBOOK, PINTEREST, and INSTAGRAM for even more tasty keto-friendly recipes!