Use this sample keto grocery list whether you are just starting out on the ketogenic diet or you need some fresh ideas.
Article Index
What is the Keto Diet?
Also called the ketogenic diet, this is a low-carb meal plan that trains your body to burn fat for energy instead of using carbs. This process is called ketosis. In fact, there are many versions of keto diets that one can adhere to.
When people follow a low-carb diet, they experience a lot of health benefits, including the ability to lose weight. It does this because your body burns fat and builds muscle.
However, weight loss isn't the only reason people follow this eating plan. Some follow it because their body is just healthier without the processed carbs. It's a great way to balance blood sugar.
Keto Diet Origin
The keto diet didn't start out as a weight loss program. It was originally a nutritional protocol that reduced seizures in people who have epilepsy or other neurological conditions.
In fact, this eating plan dates back to the 1920s at the world-renowned Mayo Clinic, where doctors realized that children with low blood sugar had fewer seizures.
Today, people follow this plan mostly to lose weight. When they try to get their body into ketosis, they do so by tracking their macros.
Tip: Check out this guide to learn more about macros on the keto diet.
When you are ready to calculate your macros, use this easy macro calculator. After you know your daily macros, you can make your meal plans and print out your keto-friendly grocery list.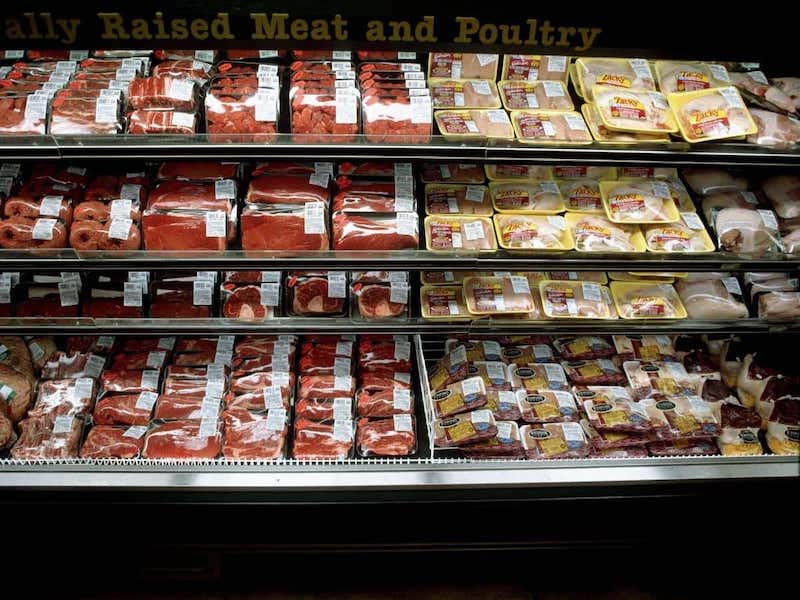 How to Plan Keto Meals
Before you make a keto shopping list, you need to plan your meals. That way you know how much to buy!
Start out by determining at least a handful of meals you want to make that all use the same type of meat. You can save a good bit of money this way.
Next, plan around your macros. You should try to include plenty of fiber and protein at each meal and at least one source of a healthy fat.
Feel free to include fruit in your meals, too - just keep track of your macros since some types of fruit have more carbs than others.
I have a free 3-day meal plan you can print out to get you started.
Keto Diet Shopping Tips
Shop the edges of the grocery store. Healthy foods like fruits, vegetables, and frozen foods tend to be around the perimeter of the store.
Cook once and eat twice. Plan a keto meal that you can reuse it as an ingredient in another meal the next day.
Buy frozen foods. Things like frozen cauliflower rice and zucchini noodles will save you prep time and will last longer in the freezer too. This prevents food waste.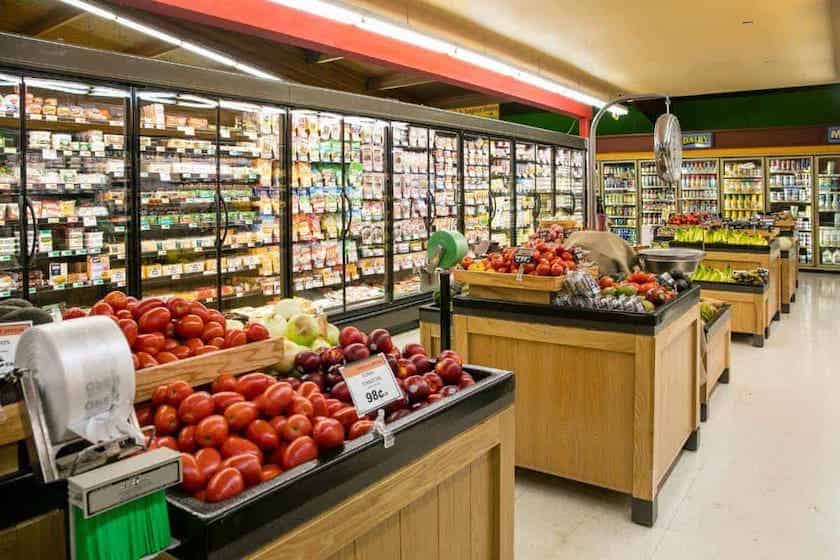 Keto Grocery List
Here is a sample keto food list that you can follow when you are beginning keto for the first time, or you don't know what to buy.
You can make quite a few different meals with these foods. Start out with these basics, and then add any ingredients from your upcoming meals.
Tip: Want more information about the best types of foods to eat on a ketogenic diet? Check out this complete keto food list.
Healthy Fats
Avocado Oil
Olive Oil
Coconut Oil
Clarified Butter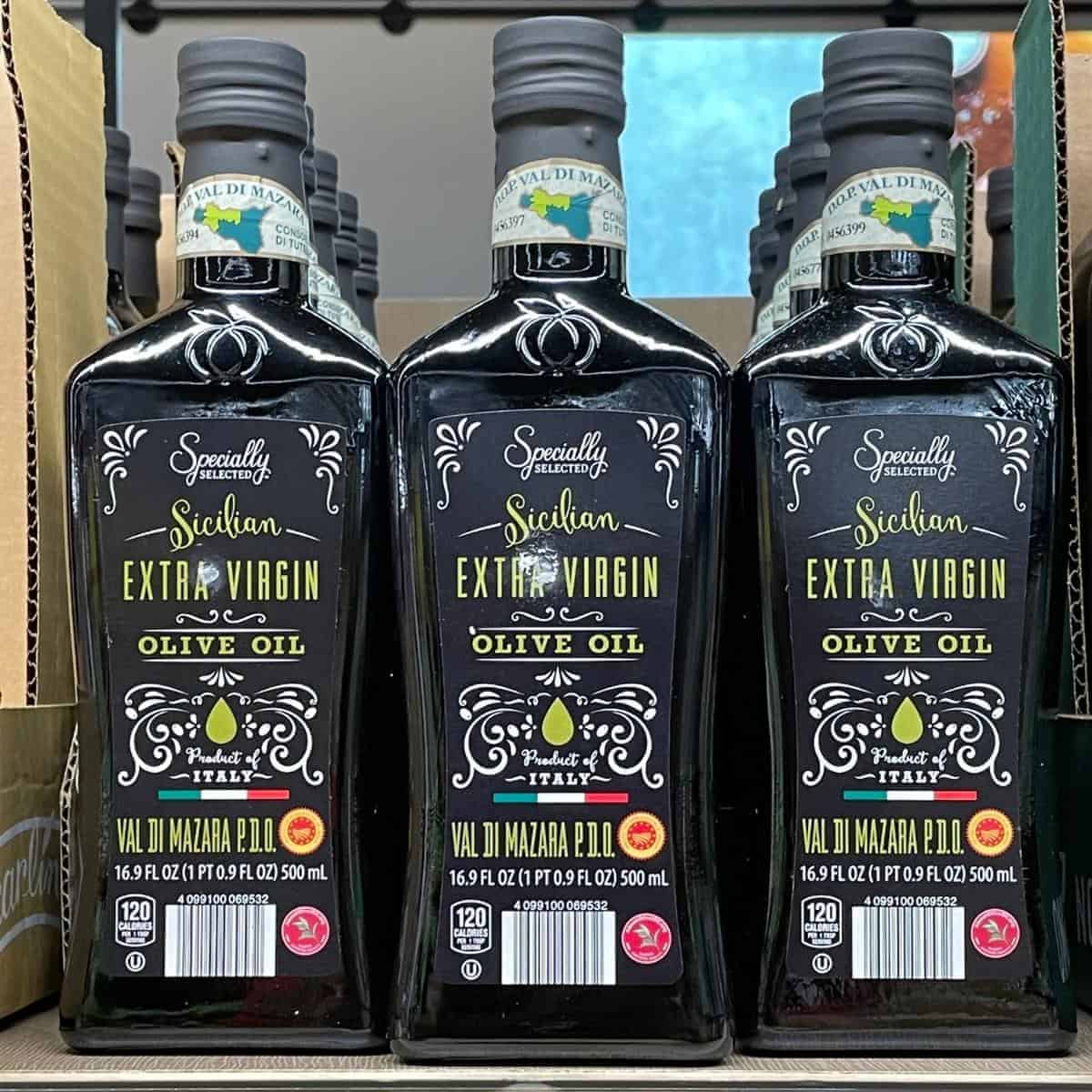 Milk
Coconut Milk
Almond Milk
Dairy Milk
Heavy Cream
Nuts and Seeds
Macadamia Nuts
Flax Seeds
Sesame Seeds
Chia Seeds
Brazil Nuts
Sunflower Seeds
Nut Butters
Peanut Butter
Almond Butter
Cashew Butter
Dairy Products
Cream Cheese
Sour Cream
Cottage Cheese
Block of Cheddar Cheese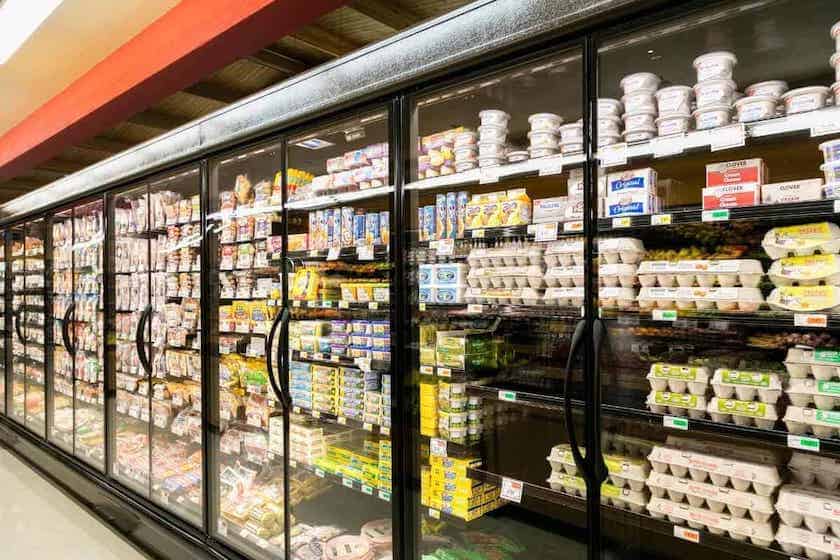 Low Carb Veggies
Not all vegetables are low carb. We have a full list of vegetables that are good for a keto diet here. However, here are some of my favorites:
Leafy Greens
Frozen Veggies
Mushrooms
Zucchini
Cauliflower
Broccoli
Sweets
Anything in this list needs to be sugar free. Sugars are a simple carbohydrate, and should be avoided when on a keto diet.
Sugar-Free Chocolate
Dark Chocolate
Meats
Don't be afraid of a little fat in the meat you buy. It doesn't always have to be lean.
Dark Meat
Fatty Fish
Grass-fed Beef
Chicken
Pork Loin
Bacon
Baking Ingredients
Almond and coconut flours are my favorites, but there are lots of other low carb flour options.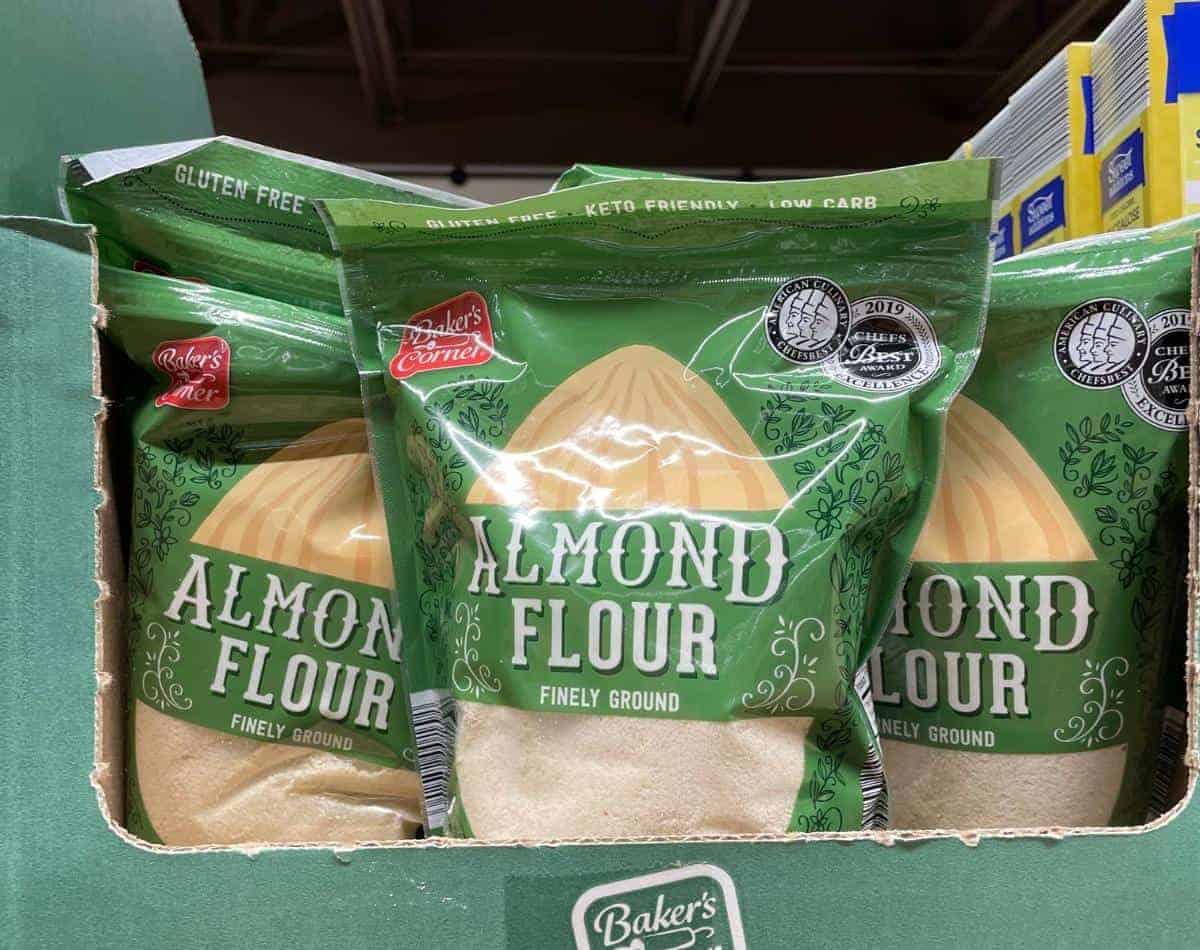 FAQs
Do you have any questions about the keto diet or shopping for low-carb meals? If so, please leave it in the comments. Here are some questions people often ask about making a keto shopping list.
How often should I make a keto diet grocery list?
This depends on how often you cook and what your perfect keto meal plan looks like. For example, if you are going to buy and use fresh produce, I suggest shopping at least once a week.

Some people like to do all of their meal planning for the entire month at once. Then, all they have to do is shop whenever they need fresh food.
Where is the best place to buy keto-friendly foods?
The best place to buy low-carb foods is wherever you buy fresh whole foods. Some people like the selection of sugar-free options at Trader Joe's or Whole Foods, but you can also find some good options at your neighborhood grocery store or the farmer's market.
What is the keto flu?
The keto flu is a funny way to describe how some people react physically when they first go into ketosis. Some people feel tired, lethargic, and just overall unwell. This is a response to their body learning how to rely on fats for energy instead of carbs.
What is a good grocery list app?
Using a smartphone app is a fantastic way to organize your keto diet's grocery list. Evernote is a robust tool that can make checklists and share them with others.

If you want an app that is built just for groceries, then Our Groceries is what you're looking for. It is really simple and streamlined, and even non-techy people find it easy to use.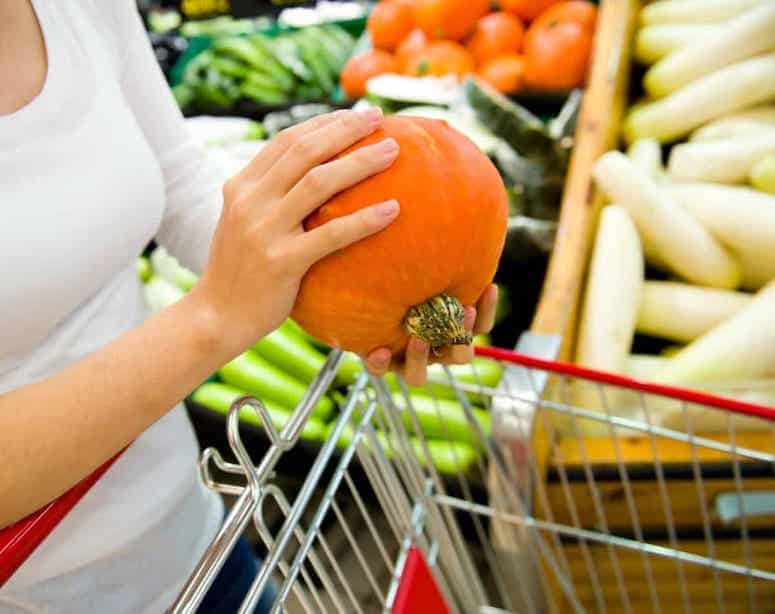 Low-carb recipes for beginners
Now that you have a sample grocery list of the best keto foods to keep in your pantry and fridge, here are some easy keto recipes you can start with. These delicious recipes will keep you in ketosis and help you lose weight!
Follow us on FACEBOOK, PINTEREST, and INSTAGRAM for even more tasty keto-friendly recipes!