Are you looking for a keto friendly dish made with aubergine? You are sure to find a great one in this collection of low carb eggplant recipes.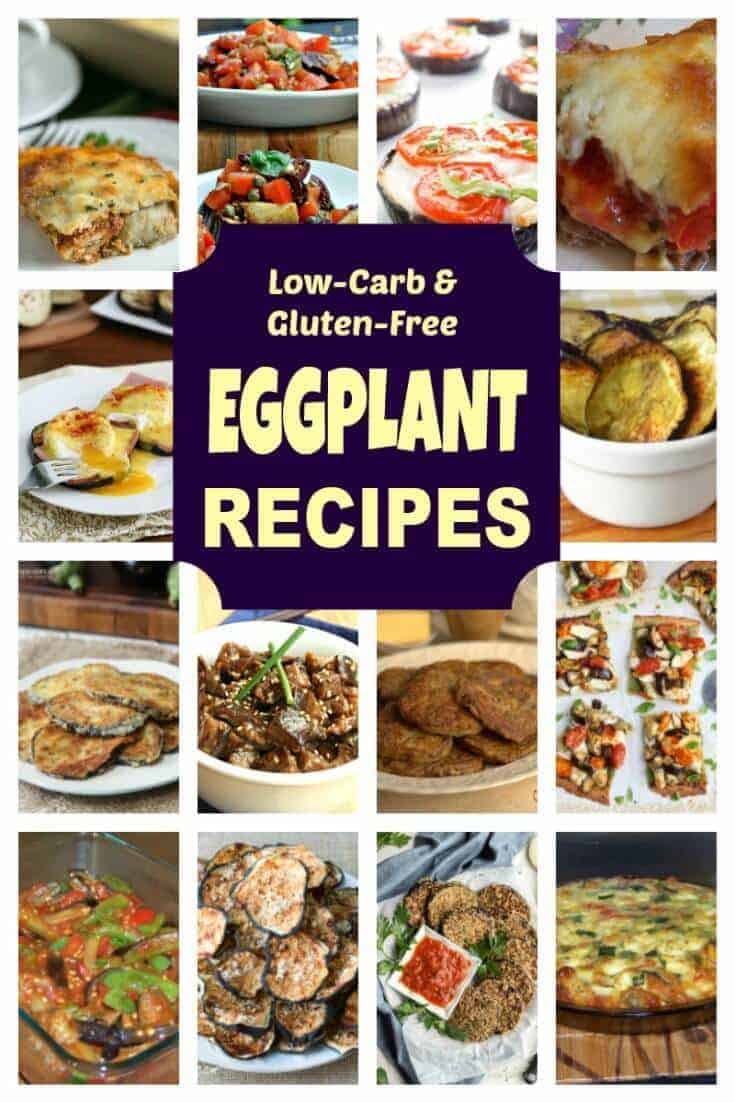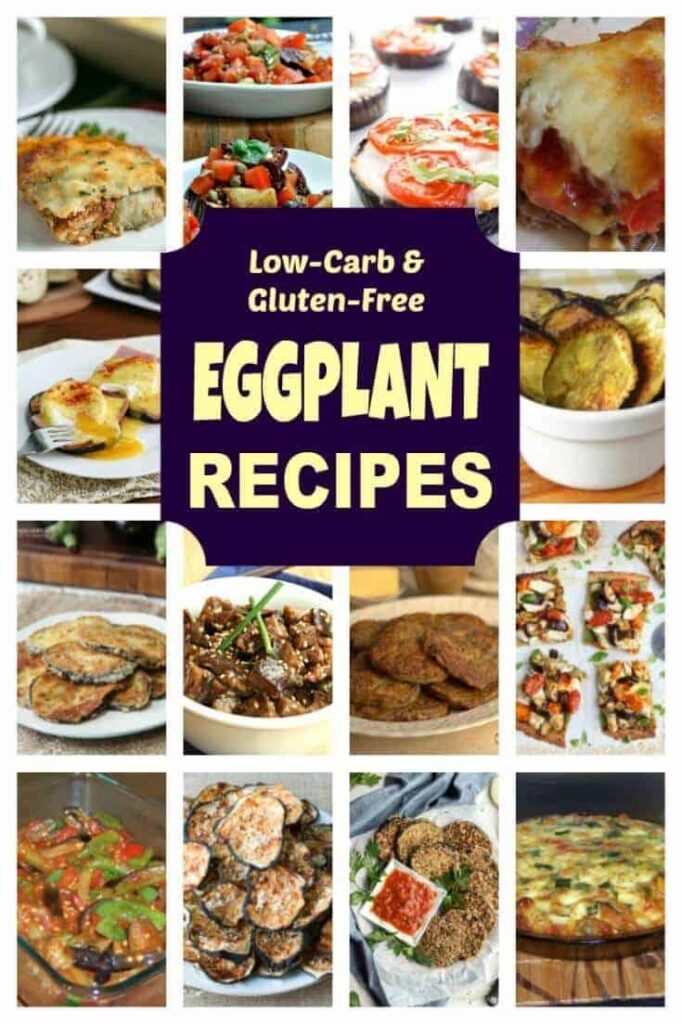 This post may contain affiliate links. As an Amazon Associate I earn from qualifying purchases. See Disclosure

Get Recipes Delivered Weekly
Join the Low Carb Yum email list and you'll receive a free meal plan with 20 keto recipes. Plus, you can opt-in for special offers only for subscribers!
My mother and sister gave me six eggplants from the local mobile food pantry. They are both on fixed incomes and it helps for them to stock up on free food for the poor. But, often the fresh produce is much more than they can eat.
We also grew eggplants in our garden this year, so I was in desperate need for some low carb recipes. So, I searched my favorite blogs for some inspiration. Since the British refer to the vegetable as aubergine, I searched that term too.
Turns out, there are a lot of great aubergine recipes out there. I've always loved eggplant so many of the recipes are from my own collection. And, I've got a list of a couple new keto friendly recipes to try.
I listed my favorite of all low carb eggplant recipes at the top of the list. It's my Parmesan casserole using aubergine. If you give that one a try, I think it will be a favorite of yours too. Even my picky three year old daughter told me it was delicious. It's loaded with gooey cheese and is very similar to a lasagna.
Now on to the recipes…
39 Low Carb Eggplant Recipes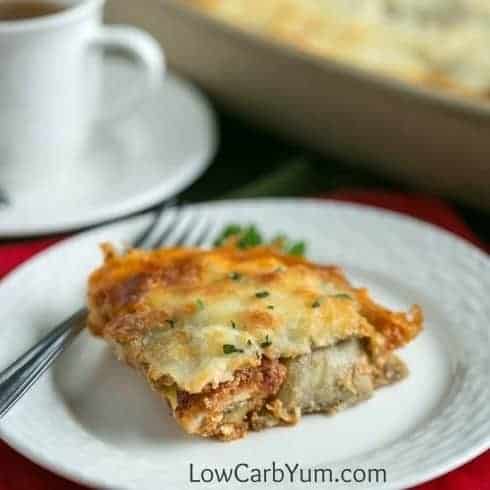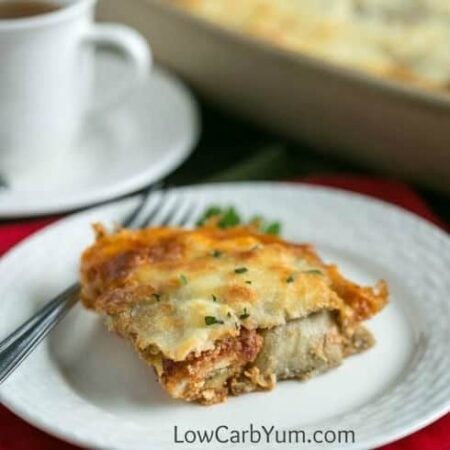 1. Eggplant Parmesan Casserole at Low Carb Yum
2. Moussaka at Ditch The Carbs
3. Baked Eggplant Gratin at Joy Filled Eats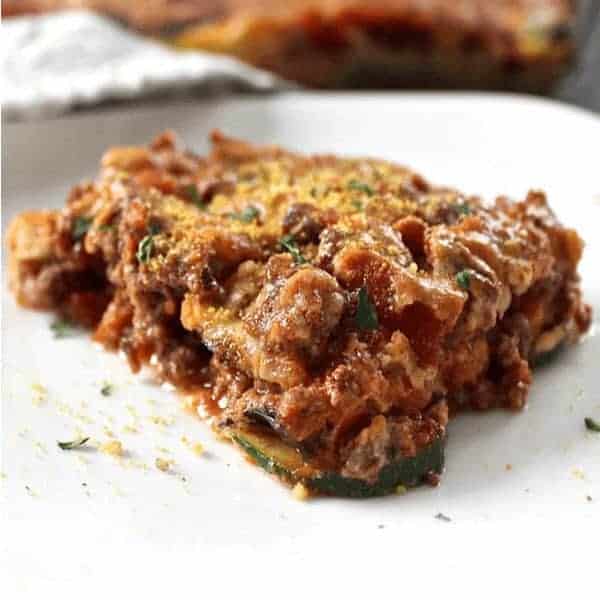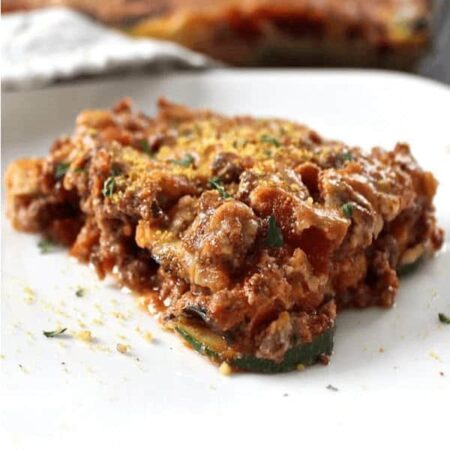 4. Paleo Lasagna at The Nourished Caveman
5. Crock Pot Beef Casserole at Low Carb Yum
6. Eggplant Burgers at Low Carb Yum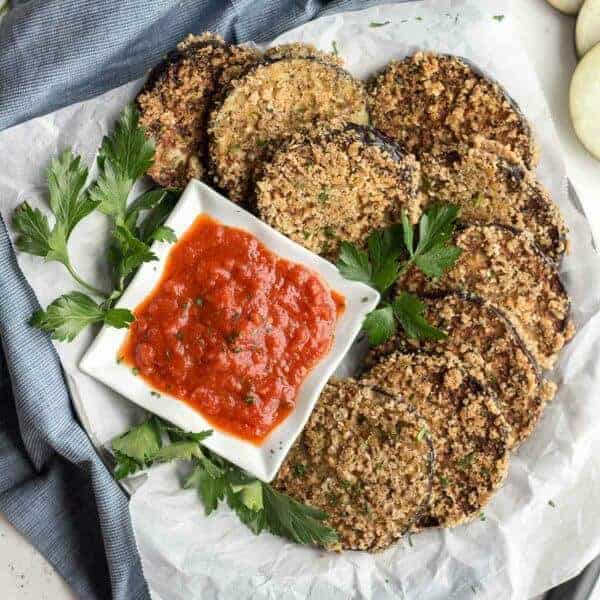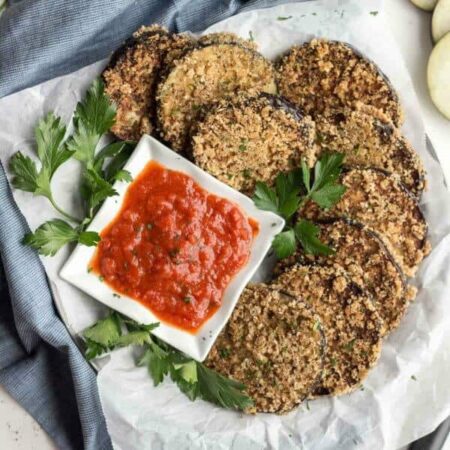 7. Crispy Aubergine Rounds at Low Carb Maven
8. Eggplant Tomato Ground Beef Skillet at Low Carb Yum
9. French Toast at Maria Mind Body Health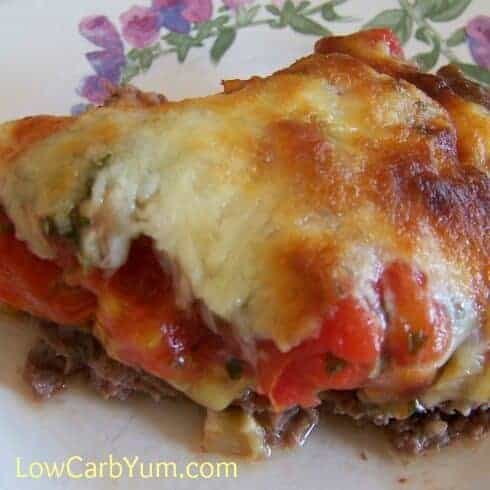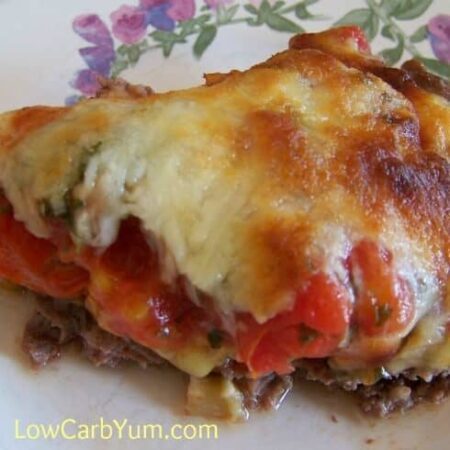 10. Hamburger Pie at Low Carb Yum
11. Roasted Eggplant Dip at Low Carb Maven
12. Garlic Lover's Vegetable Stir at Kalyn's Kitchen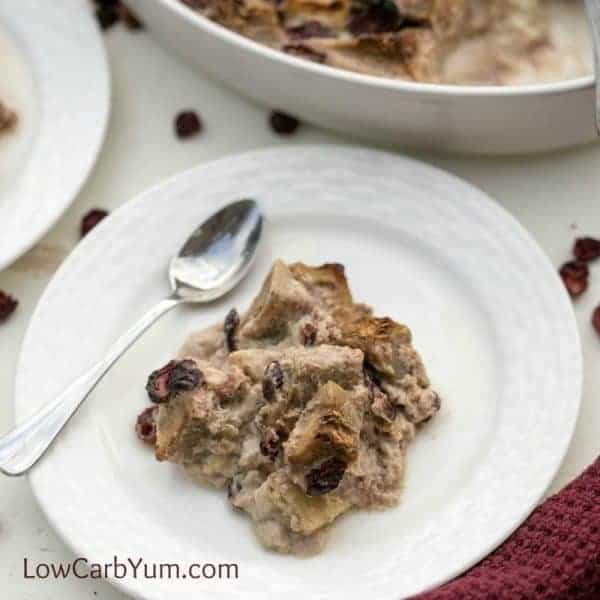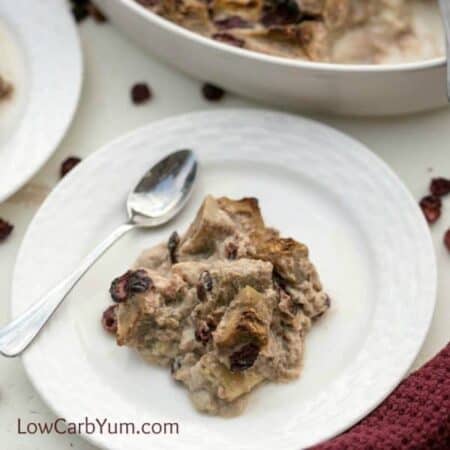 13. Cranberry Eggplant Bread Pudding at Low Carb Yum
14. Eggplant Tomato Rounds at Low Carb Yum
15. Keto Aubergine Parmesan at Keto Diet App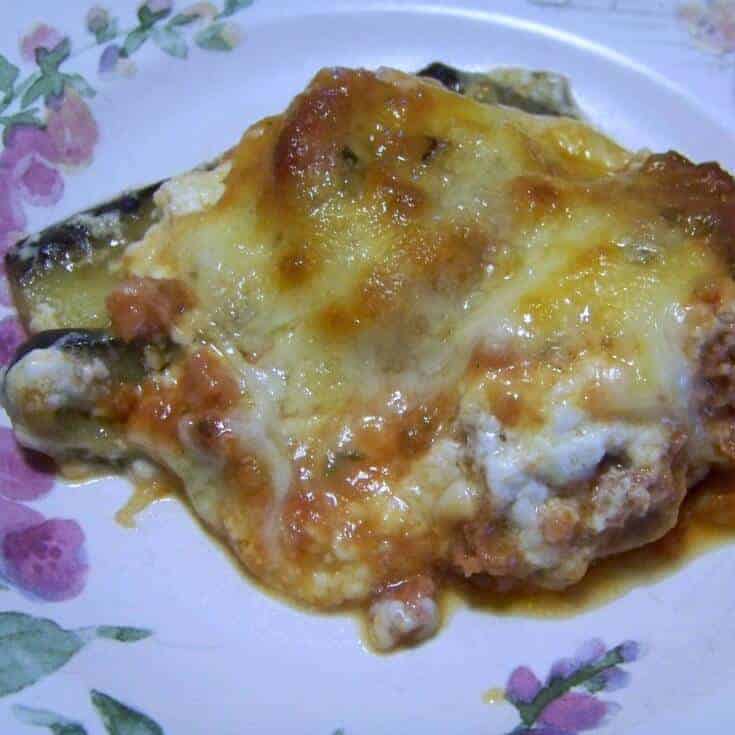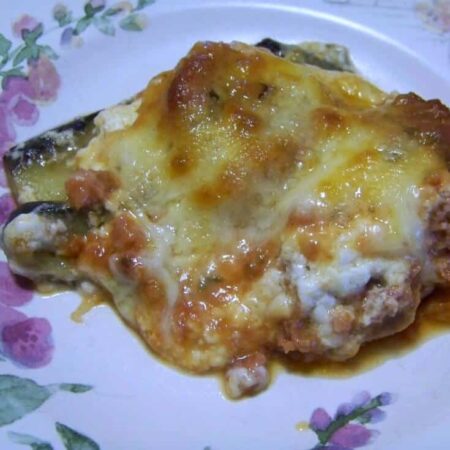 16. Sausage and Cheese Casserole at Low Carb Yum
17. Wyatt's Casserole at Lowcarb-ology
18. Keto Friendly Pizza at The Nourished Caveman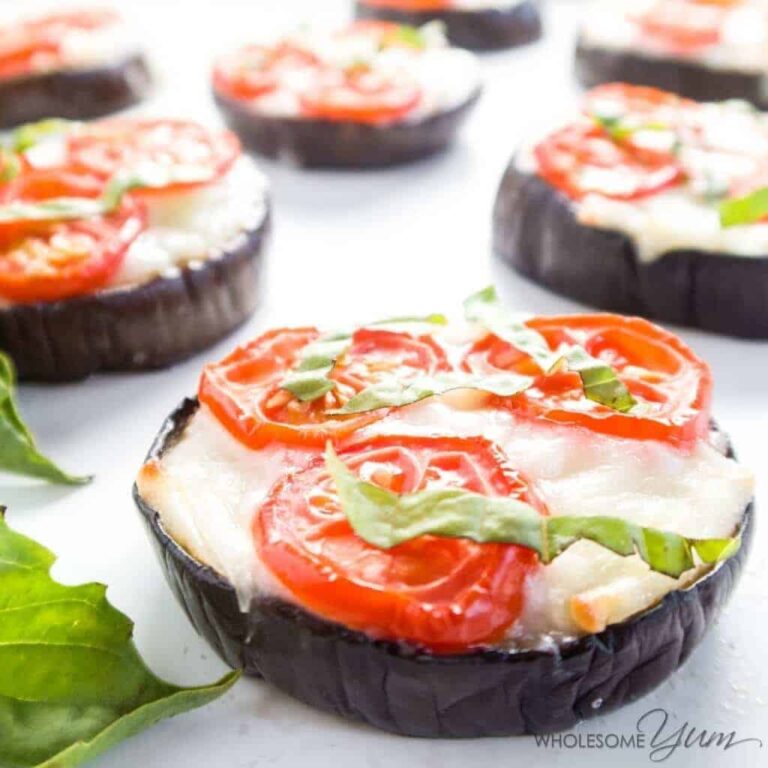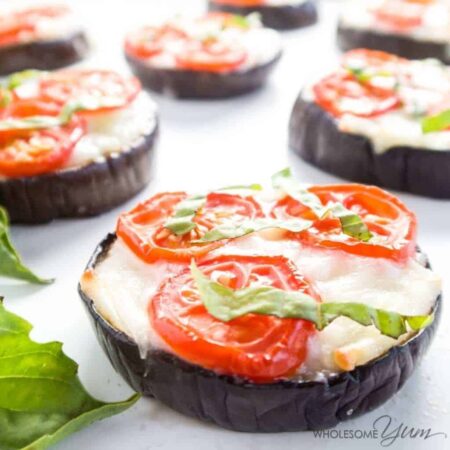 19. Margherita Pizza at Diethood
20. Skillet Moussaka at Low Carb Yum
21. Rosemary Garlic Chips at Keto Diet App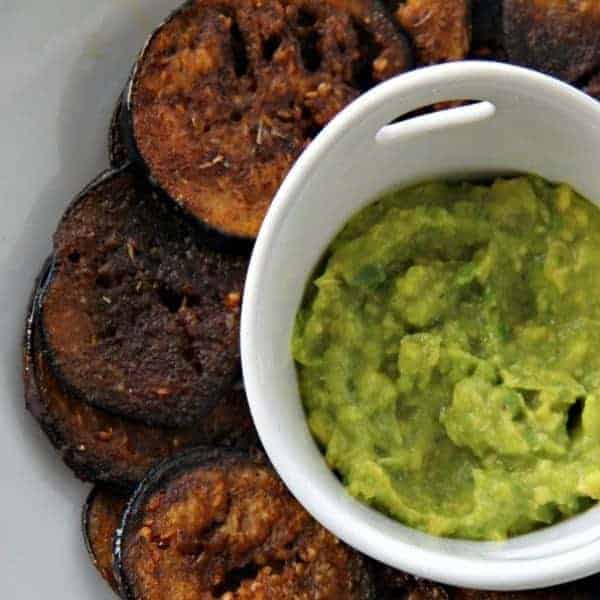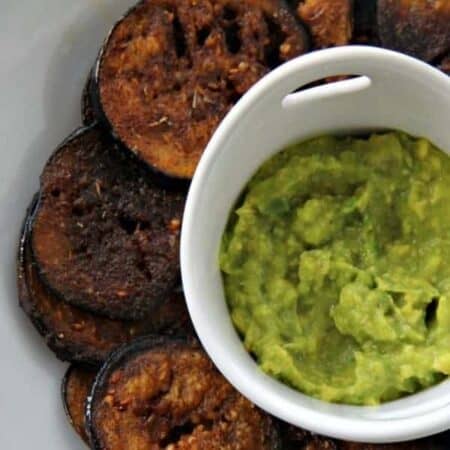 22. Eggplant Chips at Divalicious Recipes
23. Spinach Meat Lasagna at Low Carb Yum
24. Fried Eggplant at Ditch The Carbs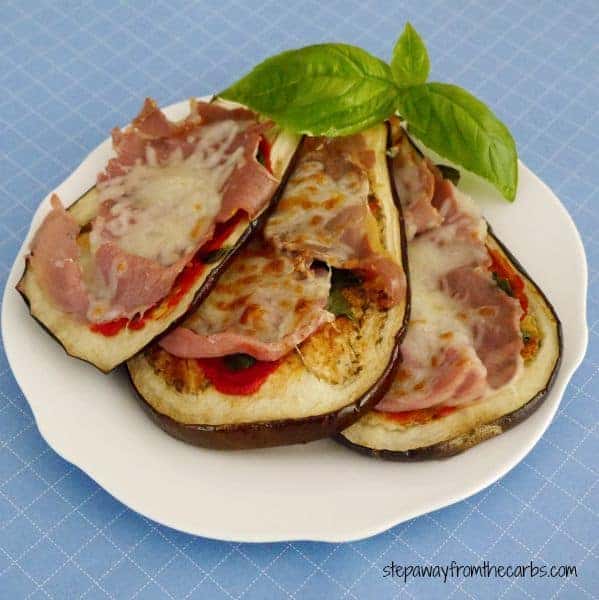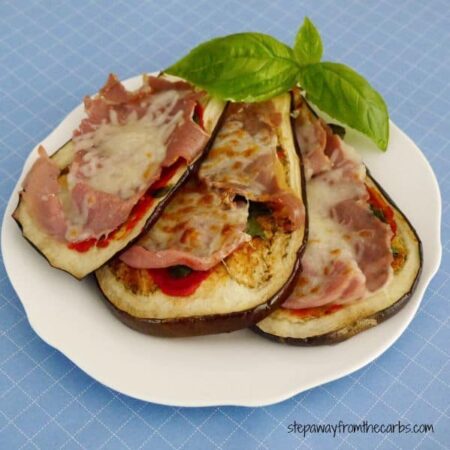 25. Italian Eggplant Cheese Melts at Step Away from the Carbs
26. Easy Oven Roasted Vegetables at Low Carb Yum
27. Breadsticks at Maria Mind Body Health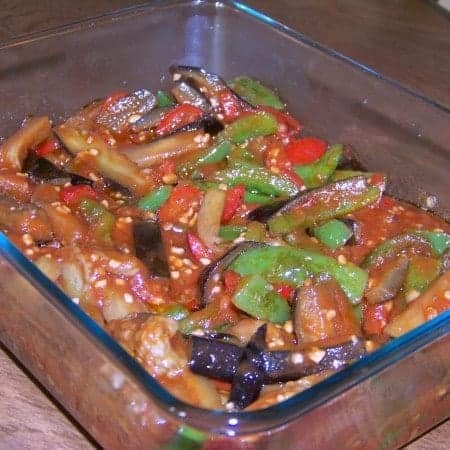 28. Eggplant and Tomatoes and Peppers at Low Carb Yum
29. Indian Eggplant Stew at This Old Gal
30. Balsamic Tomato Eggplant Sliders at Wholesome Yum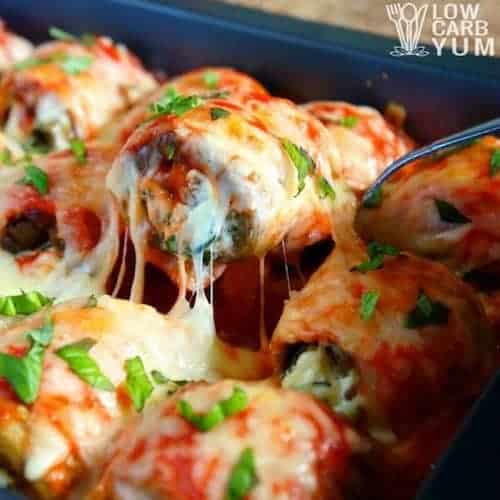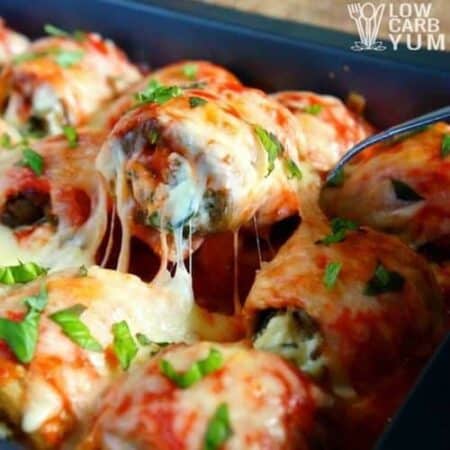 31. Stuffed Eggplant Rolls Wrapped in Bacon at Low Carb Yum
32. Summer Crab and Vegetable Bake at Low Carb Yum
33. Greek Eggplant Salad at Keto Diet App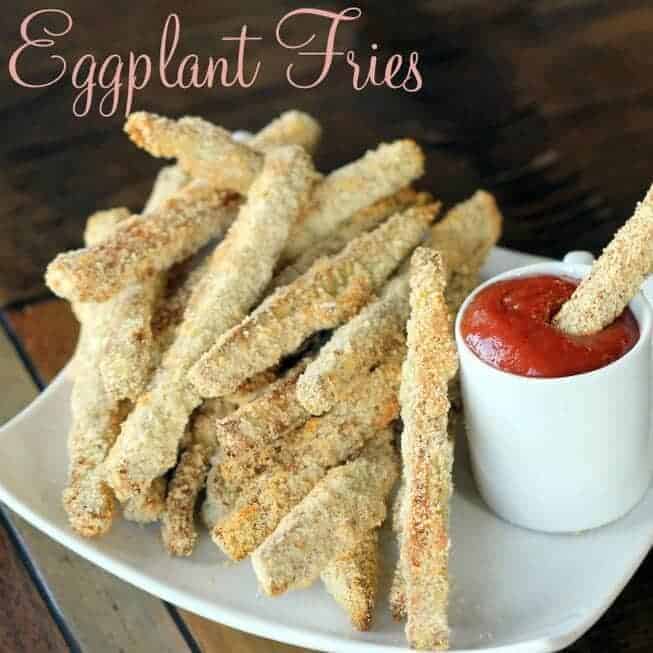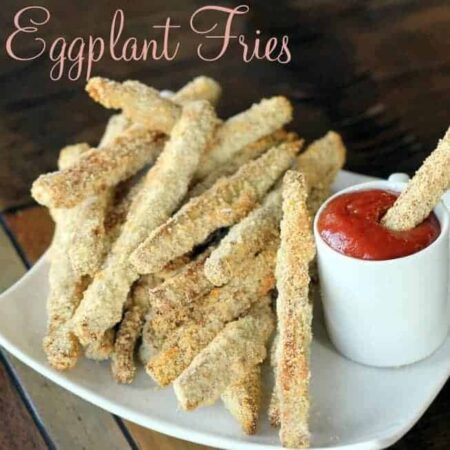 34. Eggplant Fries at Maria Mind Body Health
35. Vegetable Pie at Low Carb Yum
36. Pan Fried White Eggplant at Kalyn's Kitchen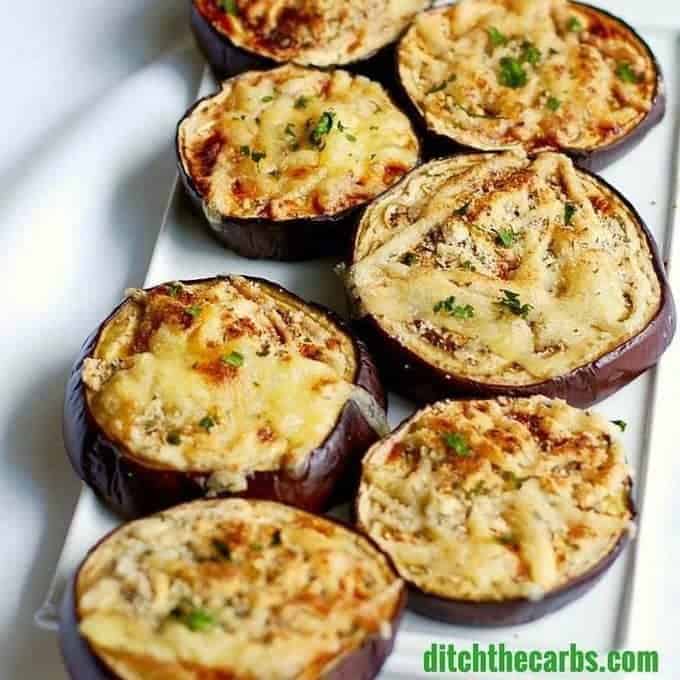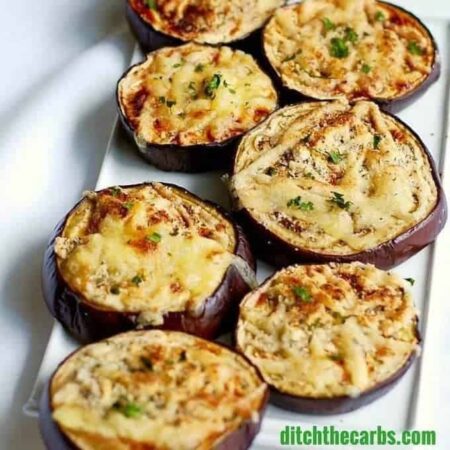 37. Eggplant Parmesan Bites at Ditch The Carbs
38. Cranberry Eggplant "Bread" Pudding at Low Carb Yum
39. Filipino Eggplant Salad at Low Carb Yum