The start of the Fall season is the perfect time to begin making low carb pumpkin recipes if you haven't been enjoying the taste of pumpkin year round.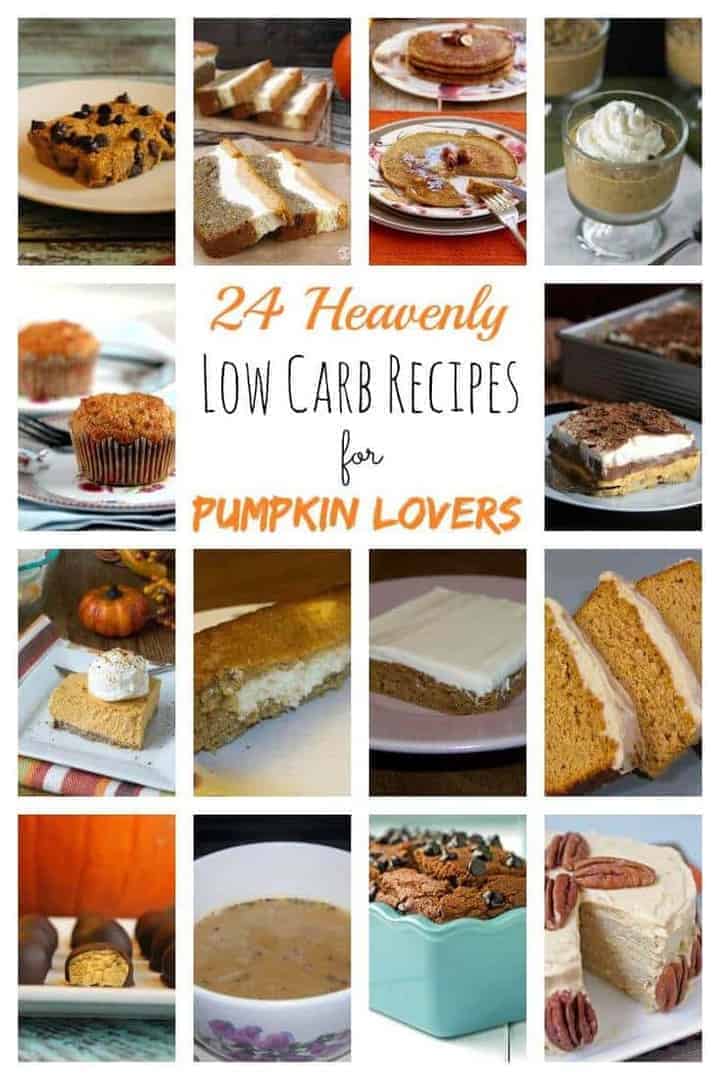 Yesterday was the official start of the Fall season so I gathered up all my favorite low carb pumpkin recipes for this recipe round-up. Looking through the archives of my site, it didn't come as a surprise that I have quite a few pumpkin recipes. Although most of the low carb pumpkin recipes I've shared are sweet, I threw in a couple savory ones too like a fantastic lasagna and a heartwarming soup.
I've been seeing loads of pumpkin recipes popping up all over. This is a clear sign that summer is ending. It's always a little sad, but as the saying goes, one end leads to a new beginning. I used to be very pessimistic about everything. In fact, I was even voted class pessimist in my high school class during senior year. My attitude is much more positive now and I'm always looking for the positive side when bad things happen.
Just a few days ago, the Low Carb Yum Pinterest account got suspended. Instead of getting really upset and acting negatively against Pinterest, I worked with the company to get the account restored even though their initial response was that they would not restore the account and seemed pretty inflexible. I also used that as an opportunity to relook at what I was doing. I had already started to balance out my social media accounts so that I wasn't heavily relying on one of them. When I couldn't log into my normal Pinterest account, I noticed that I had started another Pinterest account a while back for a new blog I had set up. Unfortunately, I just haven't had the time to work on that blog. Well, it seems things happen for a reason and every end has a new beginning. After the Pinterest suspension, I decided that I needed to get my other Pinterest account going, particularly since it didn't look like Pinterest was going to budge on my Low Carb Yum account suspension. However, my account was restored within 24 hours. I believe it was my positive attitude, honesty, and persistence with Pinterest that resulted in them restoring my account.
The whole Pinterest ordeal made me realize that I shouldn't put all my energy into one project as it could be taken away in an instance by something outside my control. That's why I have decided to move ahead in promoting a brand new blog at allnaturalideas.com which is a website I started working on last spring. I've always had an interest in alternative medicine and holistic healing so I'm going to be writing about my experiences for living a more natural life on my new All Natural Ideas website. I've been working with my son, Devon, to get the new website ready for launching. Devon is a sophomore in college and is having trouble finding a flexible job to bring in extra money while he pursues a degree in engineering. He loves to write and has been experimenting with alternative medicine so he is very excited to start this new adventure with me as a blogger. When you read Devon's blog posts, I think you will agree that he is a natural at blogging and telling his story. The All Natural Ideas website is still in "Coming Soon" mode, but we hope to go live on the site within the next couple weeks. If you'd like to see what we are up to, feel free to follow us on Facebook, Instagram, Pinterest, or Twitter. I'm planning to include low carb information and recipes on allnaturalideas.com too!
Here's a list of some of my most favorite Low Carb Pumpkin Recipes: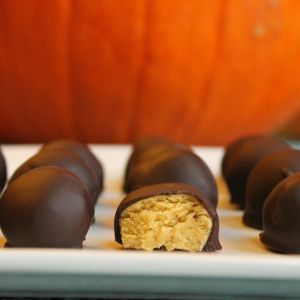 Pumpkin Truffles from Low Carb Yum
Pumpkin Swirl Cheesecake from Maria Mind Body Health
Pumpkin Lasagna with Spinach from Low Carb Yum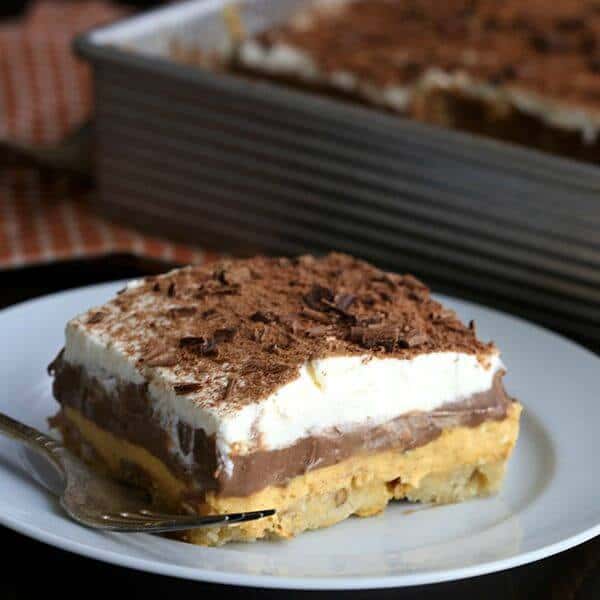 Chocolate Pumpkin Sex in a Pan from All Day I Dream About Food
Pumpkin & Orange Cheese Bread from Keto Diet App
Cream Cheese Filled Pumpkin Bread from Low Carb Yum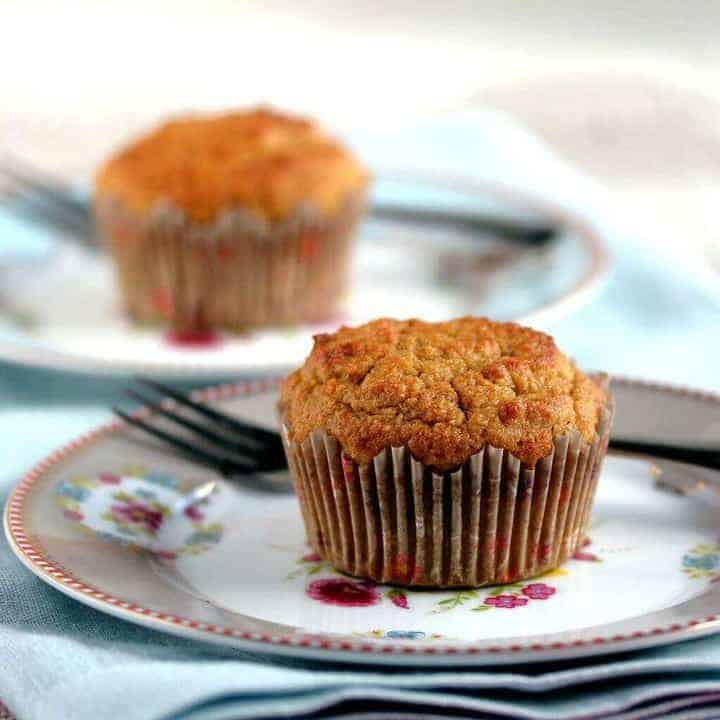 Pumpkin Spice Muffins from Low Carb So Simple
Coconut Flour Pumpkin Bread from Low Carb Yum
Brown Butter Pumpkin Spice Syrup from Fluffy Chix Cook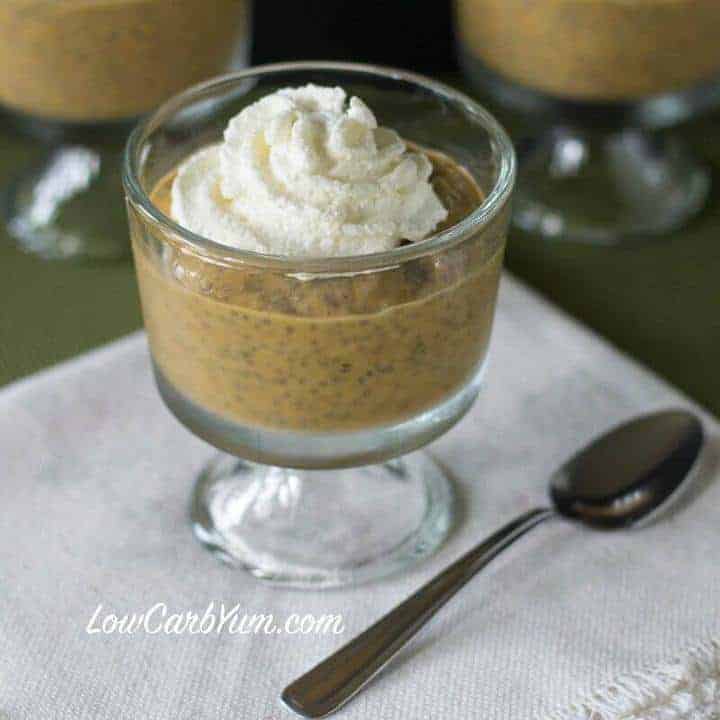 Pumpkin Pie Chia Pudding from Low Carb Yum
Pumpkin Crepe Cake from I Breathe I'm Hungry
Almond Milk Pumpkin Pie from Low Carb Yum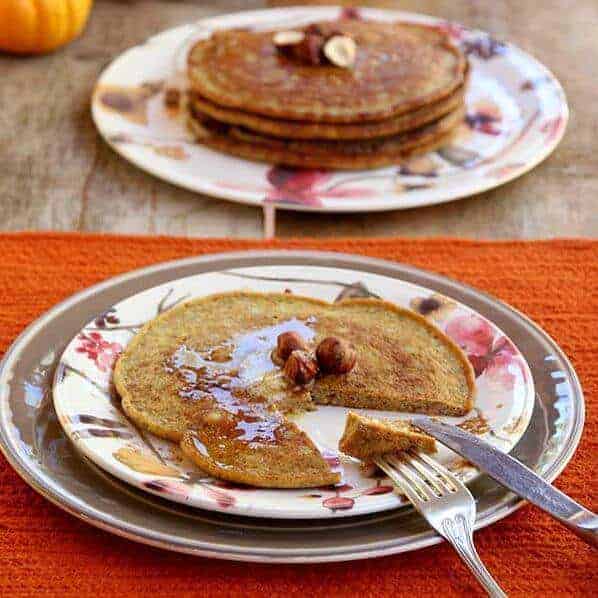 Pumpkin Pancakes from The Nourished Caveman
Gluten Free Pumpkin Cake Donuts from Low Carb Yum
Pumpkin Loaf with Cream Cheese Frosting from Peace Love and Low Carb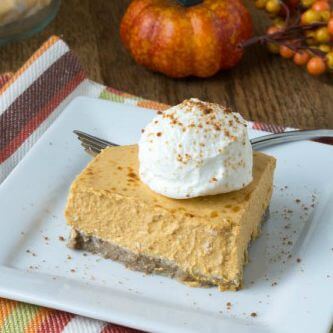 No Bake Sugar-Free Pumpkin Cheesecake from Sugar Free Mom
Pumpkin Mousse from Low Carb Yum
Coconut Flour Cranberry Pumpkin Muffins from Low Carb Yum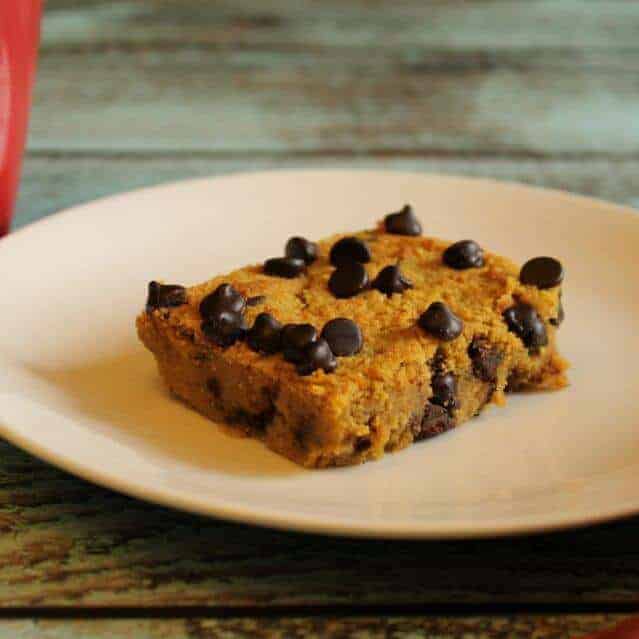 Pumpkin Chocolate Chip Blondies from Low Carb Yum
Chocolate Chip Pumpkin Bread from Healthy Indulgences
Pumpkin Spice Snack Cake Bars from Low Carb Yum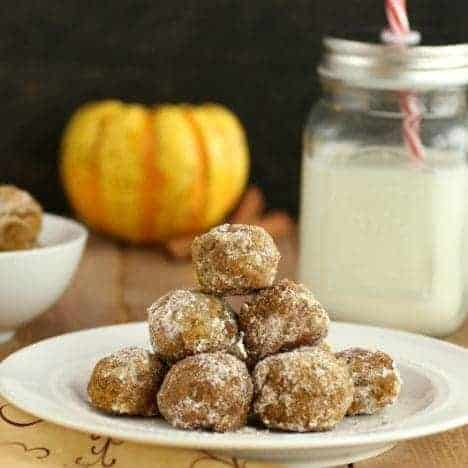 Gluten Free Pumpkin Pancakes from Low Carb Yum