It doesn't have to be the fall season to enjoy the best keto pumpkin recipes. All you need is some frozen or canned puree. In this collection, you'll find tasty low carb pumpkin dessert recipes and more to make year round.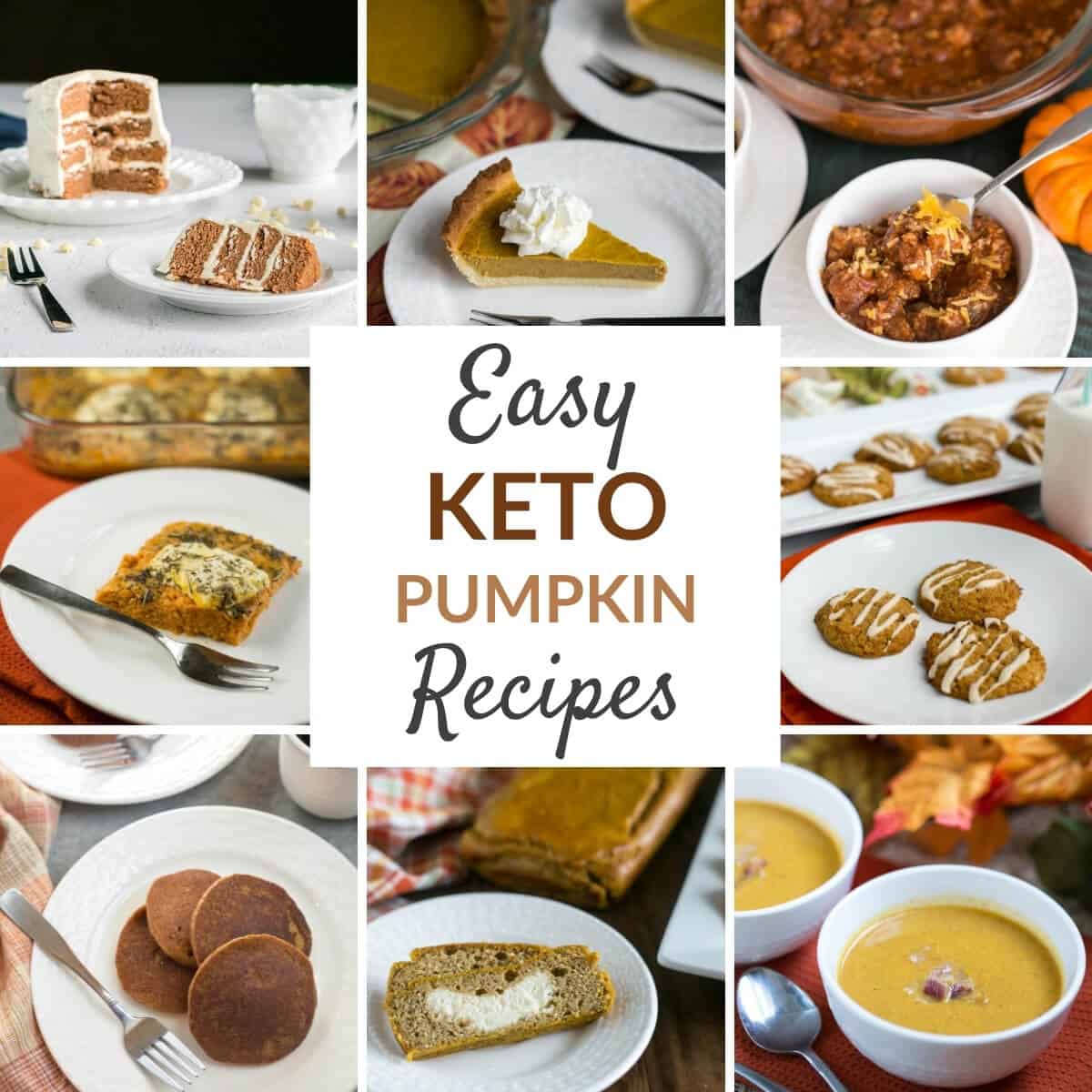 Article Index
If you're a pumpkin lover like me, you probably enjoy eating it throughout the year. That's why I gathered up all my best low-carb pumpkin recipes into one convenient place.
Although most of the recipes tend to be sweet, I've collected a few savory ones too. You'll definitely want to try the lasagna and a heartwarming soup recipes.
As summer comes to an end, there's always tons of keto pumpkin recipes popping up all over. It's always a little sad to say goodbye to the warmer weather, but as the saying goes, one end leads to a new beginning.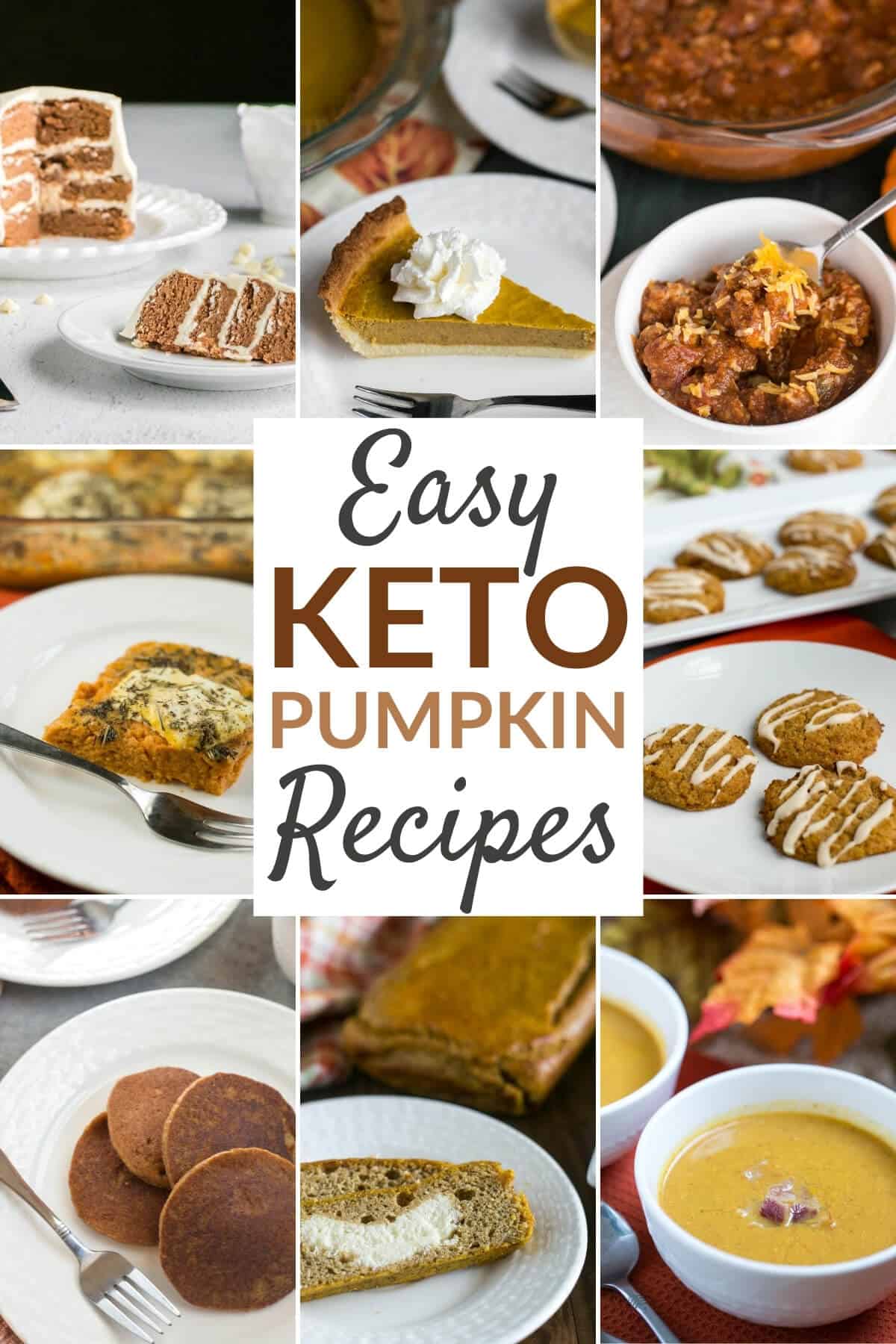 And one of the things I love most about the fall season is the holidays. It's always a busy time filled with activities and family gatherings.
In this collection, you'll find my best low-carb pumpkin dessert recipes for Thanksgiving. But there's also some great snacks and meal ideas too!
Savory Keto Pumpkin Recipes
There's no need to save this amazing fall squash just for sweets! Give some of these easy savory dishes a try.
1. Turkey Pumpkin Chili in Slow Cooker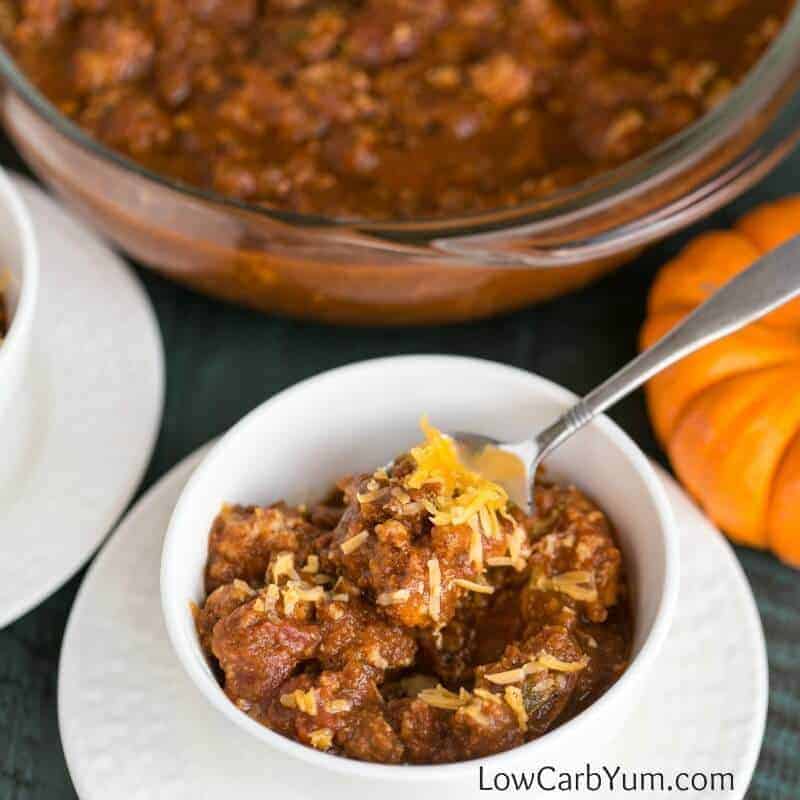 An easy to make turkey pumpkin chili is perfect for the cooler days of fall. It cooks up in a Crock Pot for a no fuss family meal.
2. Pumpkin Spinach Lasagna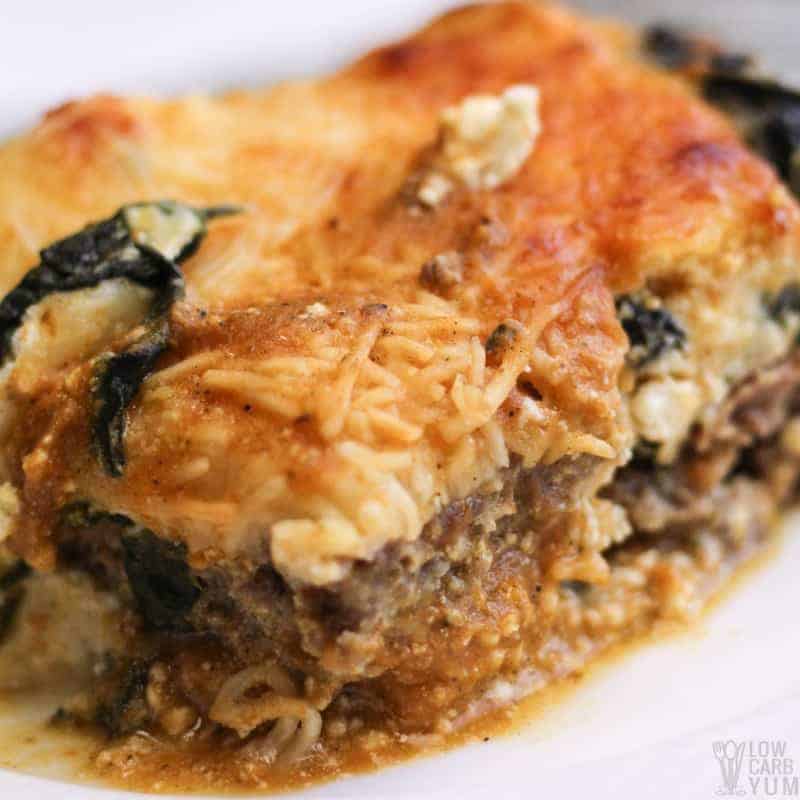 A low-carb pumpkin lasagna with spinach and meat based noodles. The creamy cheese sauce has just a touch of nutmeg in the seasonings.
3. Keto Pumpkin Soup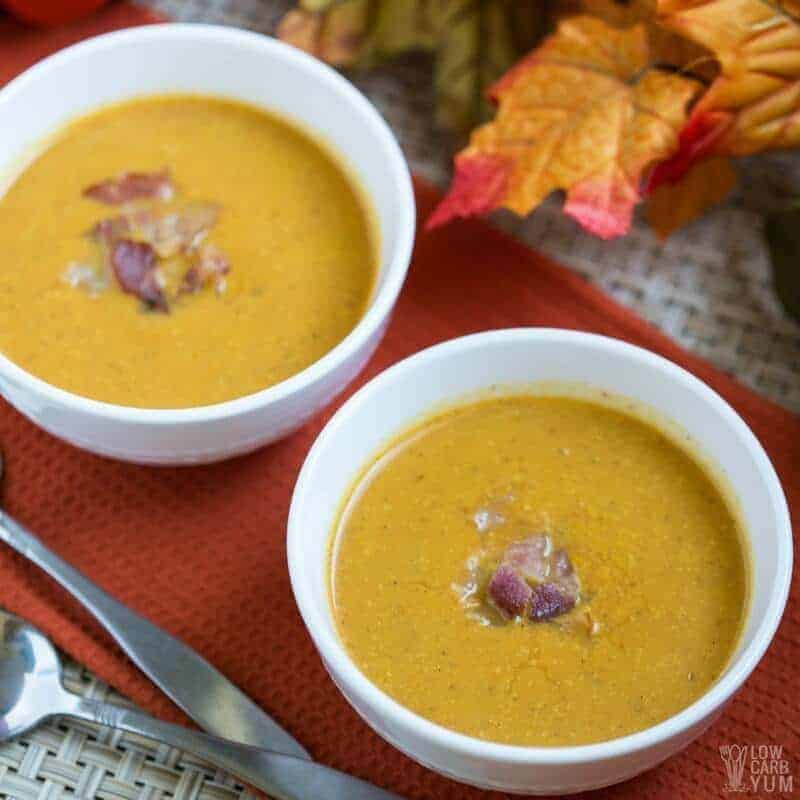 Warm up with this easy dairy-free keto pumpkin soup when the days are chilly. It adds in the delicious flavor of bacon for a filling comfort food.
4. Pumpkin Casserole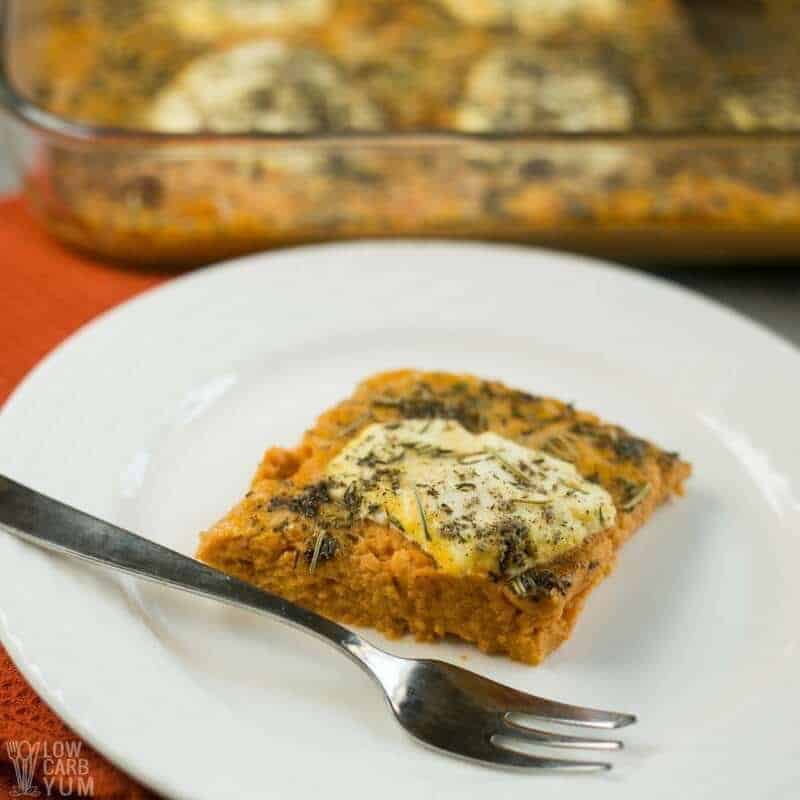 If you want a simple vegetable side dish, try this easy pumpkin casserole recipe. It can be made with either fresh mashed pumpkin or the canned puree.
Pumpkin Breakfast Recipes
Why not start the day with some pumpkin spice flavor? It's sure to put a smile on your face.
5. Pumpkin Pancakes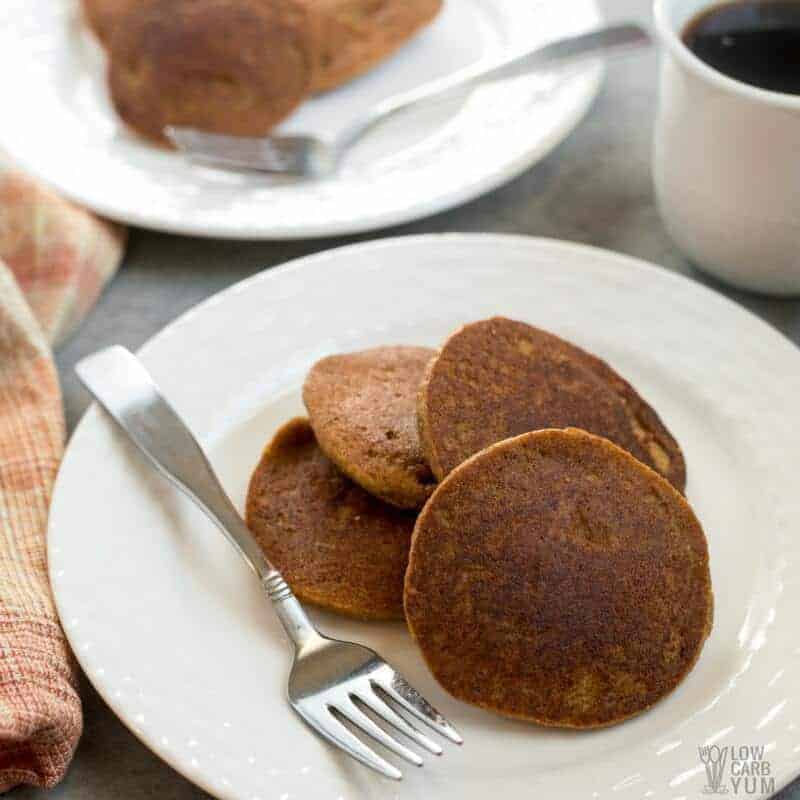 If you need a recipe to use of leftover canned pumpkin, try these keto paleo pumpkin pancakes for breakfast. They are a nice low-carb treat to start the day.
6. Coconut Flour Pumpkin Muffins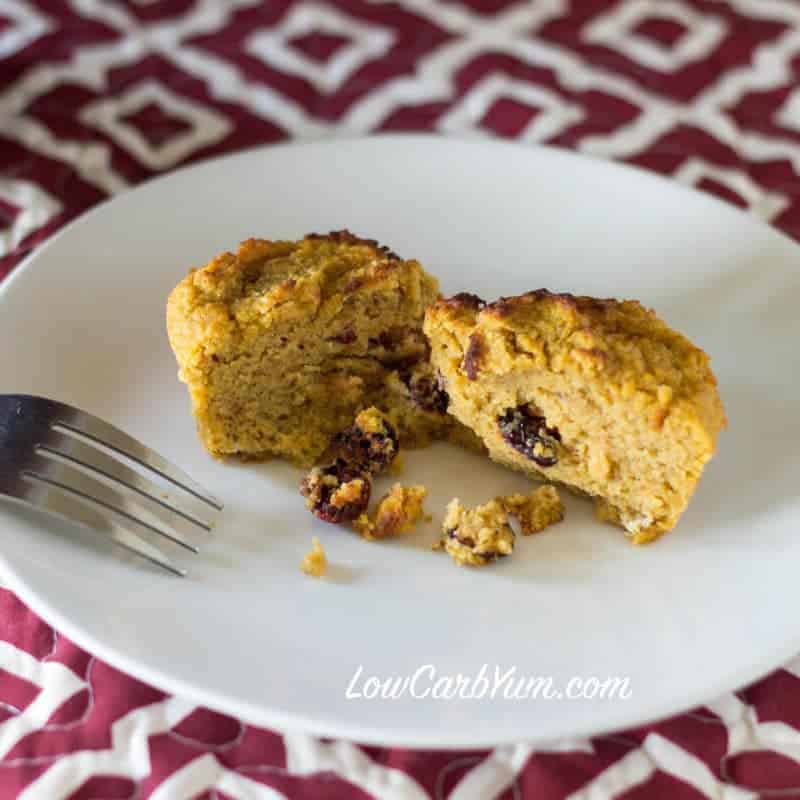 These low-carb coconut flour pumpkin muffins combine two great fall flavors. You'll get the delicious taste of pumpkin and cranberry in every bite!
7. Pumpkin Donuts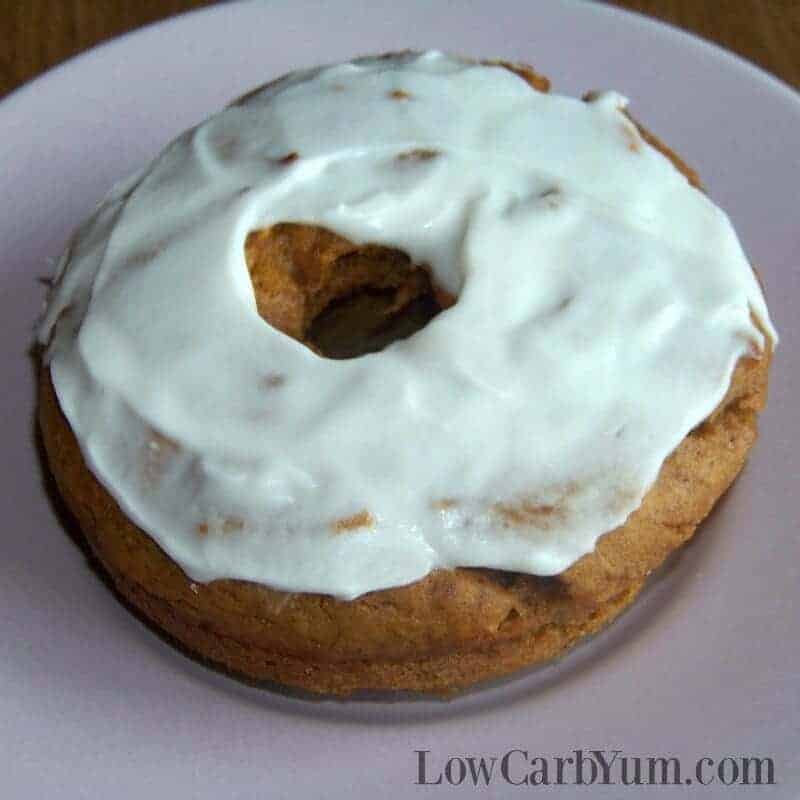 These easy gluten-free keto pumpkin donuts are made from one of the lesser used low-carb flours. But you can make them with a mix of almond and or coconut flour too.
8. Quick and Easy Mug Cake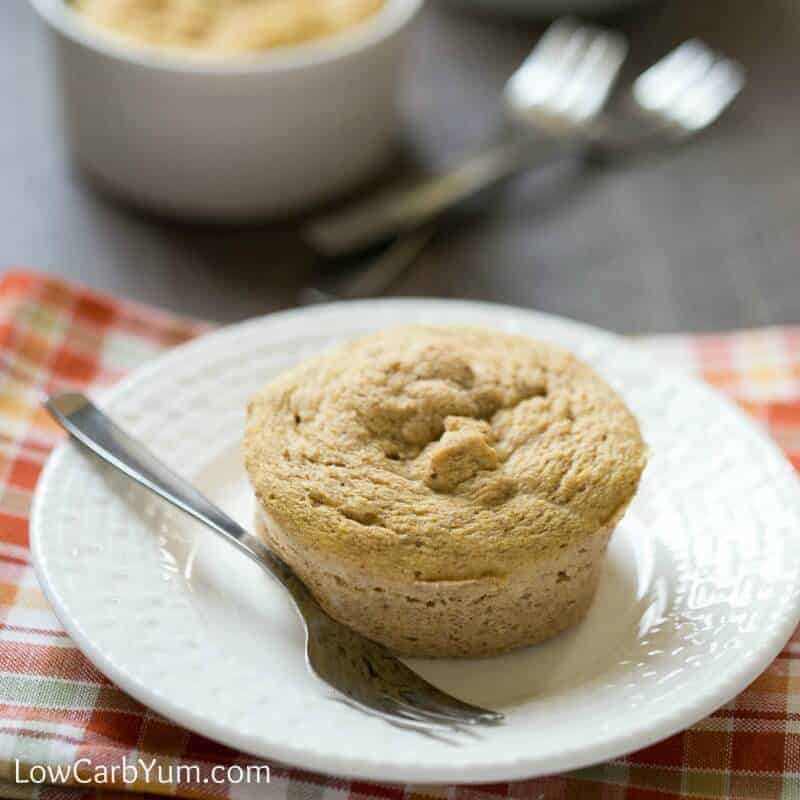 It doesn't get much easier than this keto pumpkin mug cake recipe! It whips up in less than 2 minutes by just mixing the ingredients together in a cup and cooking in the microwave.
9. Cranberry Pecan Muffins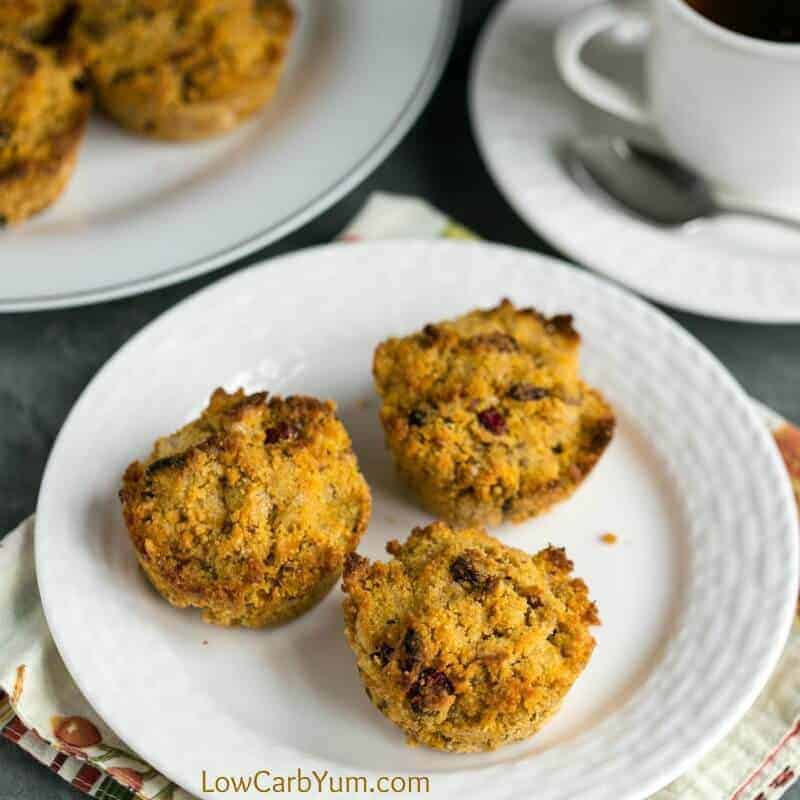 You'll enjoy these low-carb pumpkin muffins for breakfast or snack. They combine the flavor of pumpkin with cranberry and pecans for a delicious morning treat.
10. Starbucks PSL Copycat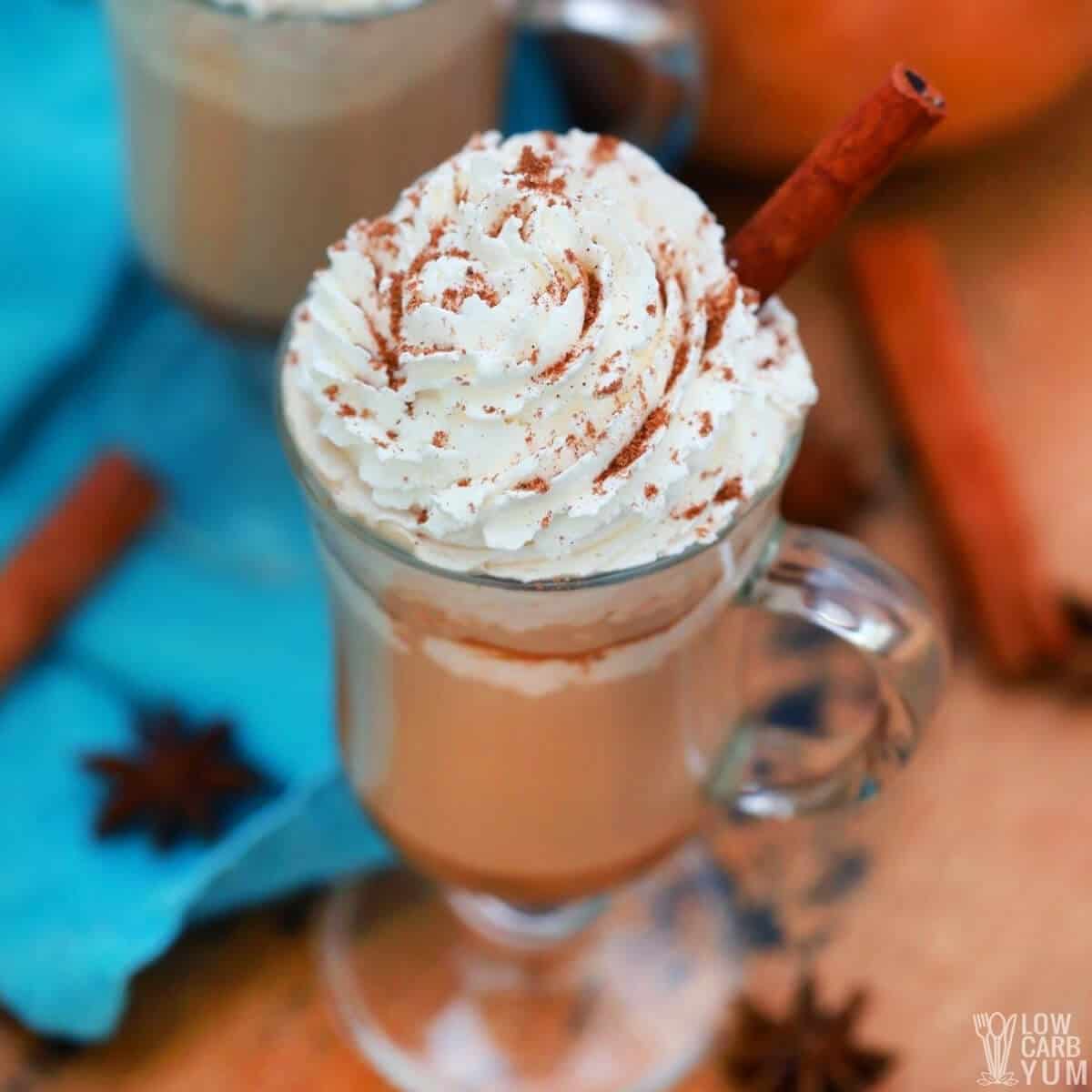 You'll never miss the coffee shop drive-through when you make your own keto pumpkin spice latte. It's a delicious spiced drink full of autumn flavors. So good, you'll want to have it year round.
Low-Carb Pumpkin Snacks
Enjoy these sweet bites between meals. These recipes are also great for sharing at all your fall gatherings with friends.
11. Cream Cheese Filled Sweet Bread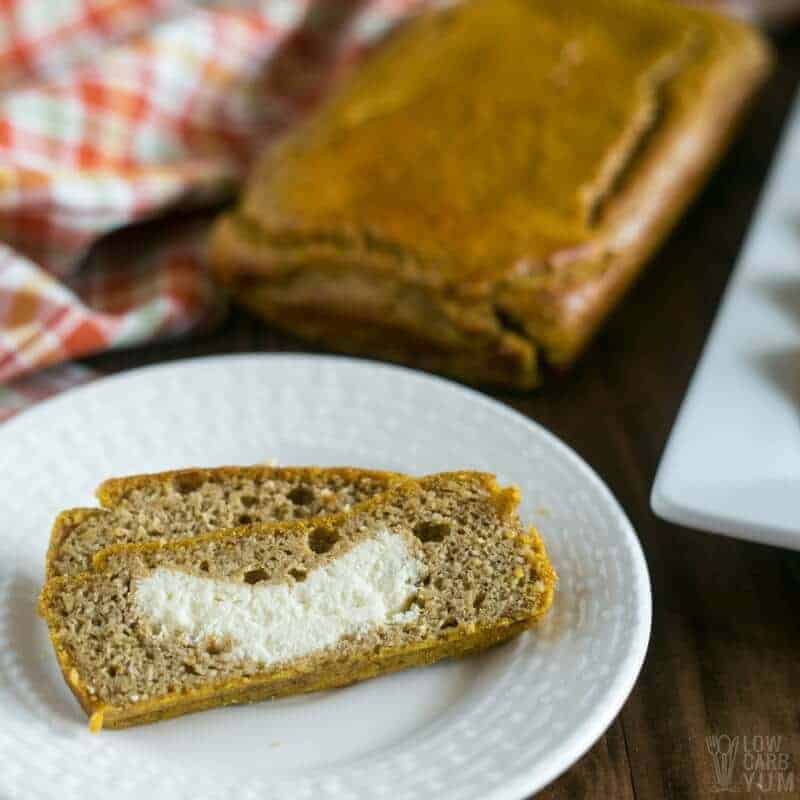 The best low-carb keto pumpkin bread has a sweet cream cheese filling inside. It's a fabulous treat that you can enjoy for breakfast, snack, and even dessert!
12. Chocolate Chip Bars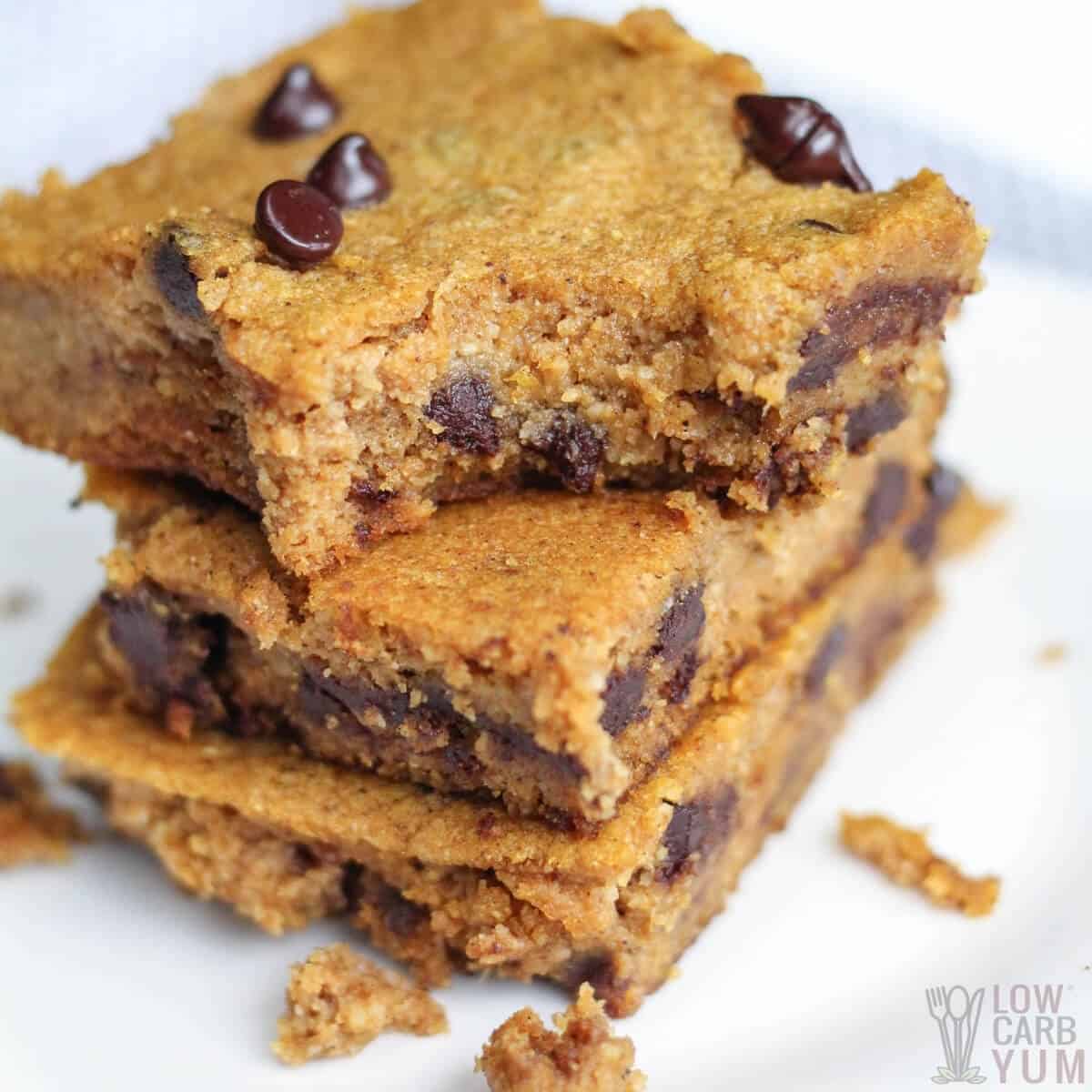 What makes these keto pumpkin bars extra special is the added chocolate chips. It's everything you love about cookies in an easy to make pan recipe.
13. Egg-Free Cookies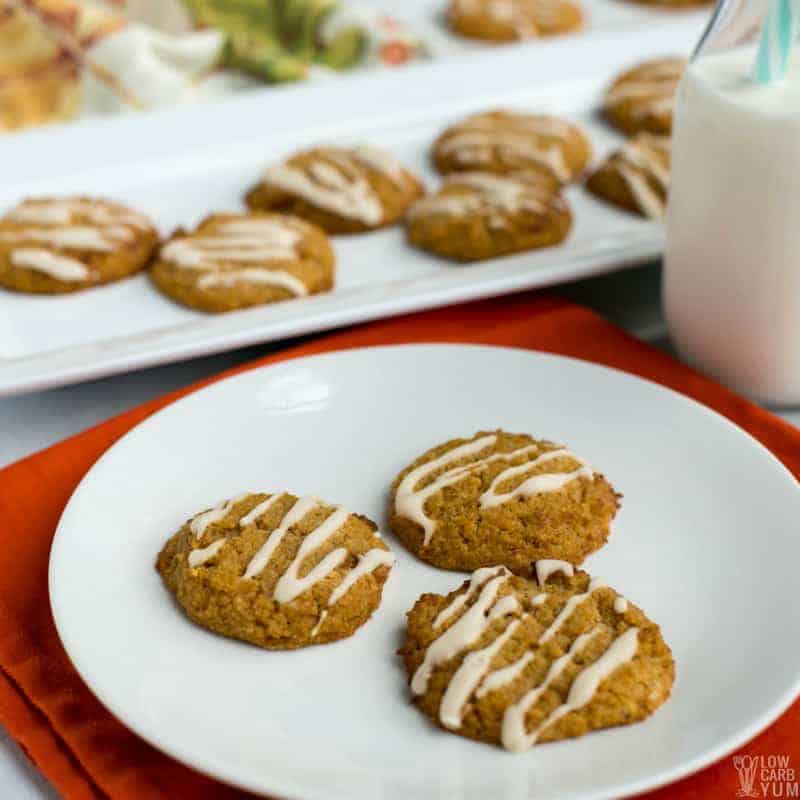 If you're sensitive to eggs, you'll love that these gluten-free pumpkin cookies are made without them. They are the perfect low-carb cookies to make in fall!
14. Classic Pumpkin Bread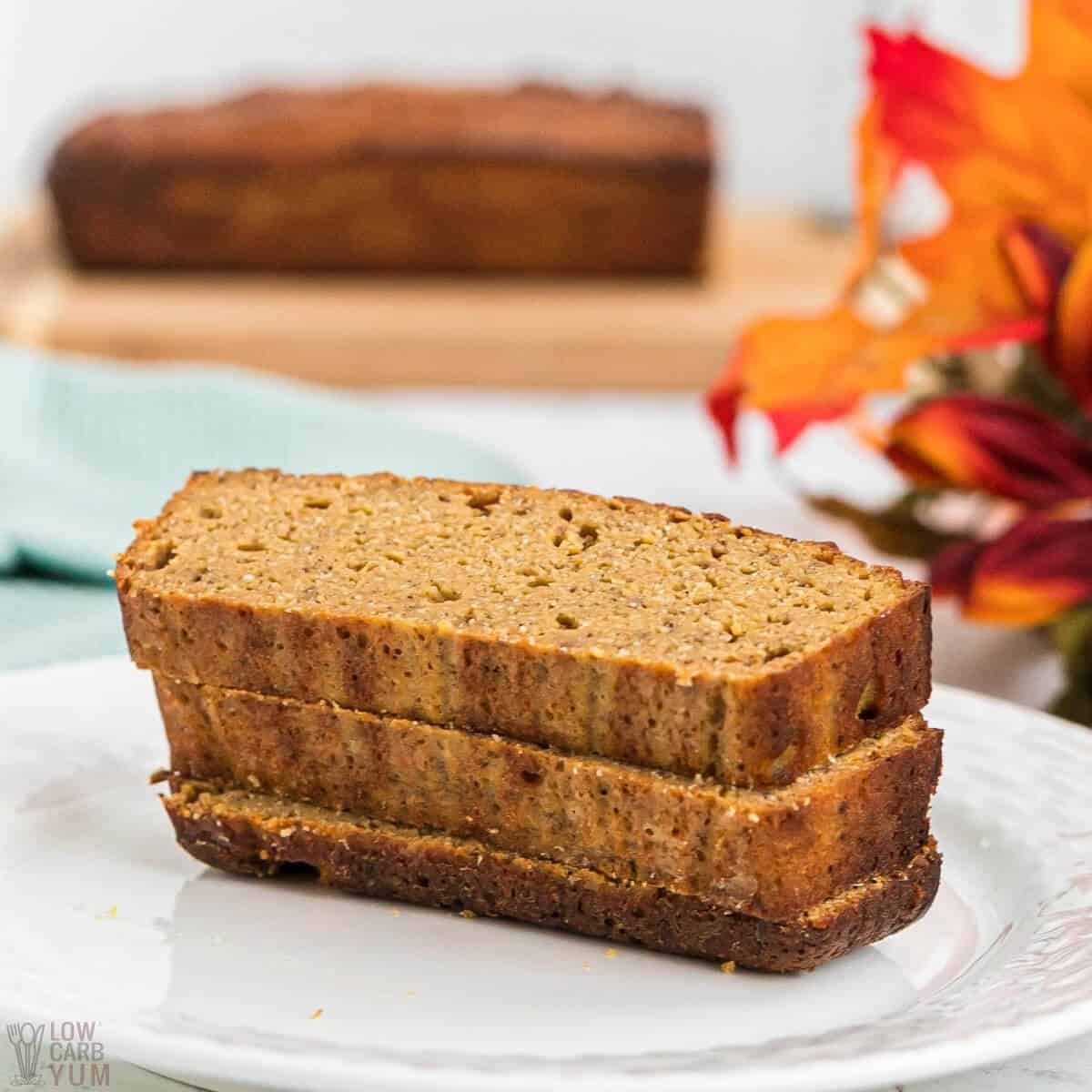 My low-carb coconut flour pumpkin bread has been a favorite family recipe for years. Sometimes I like to add even more pumpkin to the batter to make it super moist.
15. Pumpkin Truffles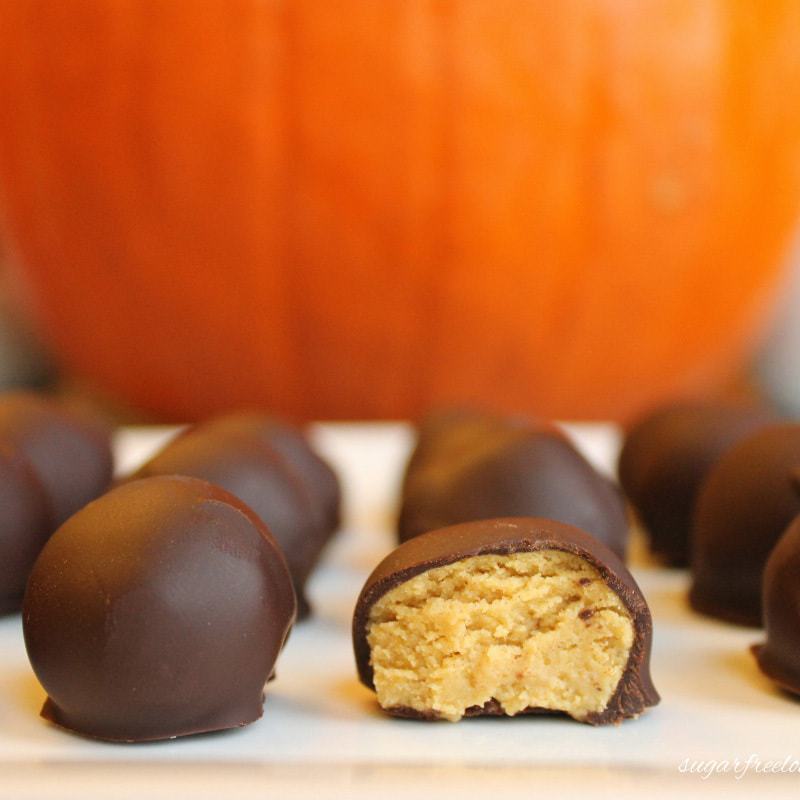 These incredible truffles are one of my favorite keto Halloween treats to make. They've got a pumpkin ganache filling covered in a low-carb chocolate coating.
16. Low-Carb Pumpkin Fudge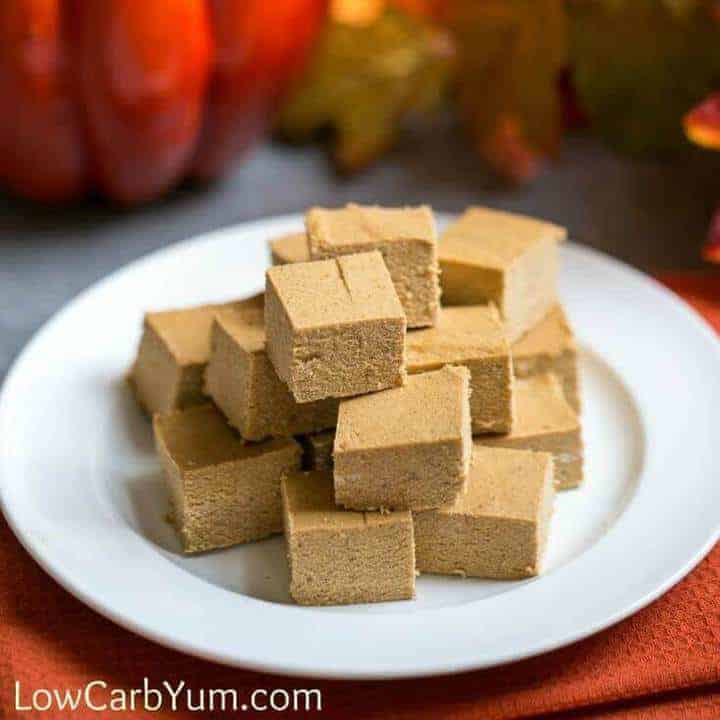 For another keto friendly candy, try this easy paleo pumpkin fudge recipe. The dairy-free squares make perfect fat bombs to snack on too.
17. Pumpkin Cake Bars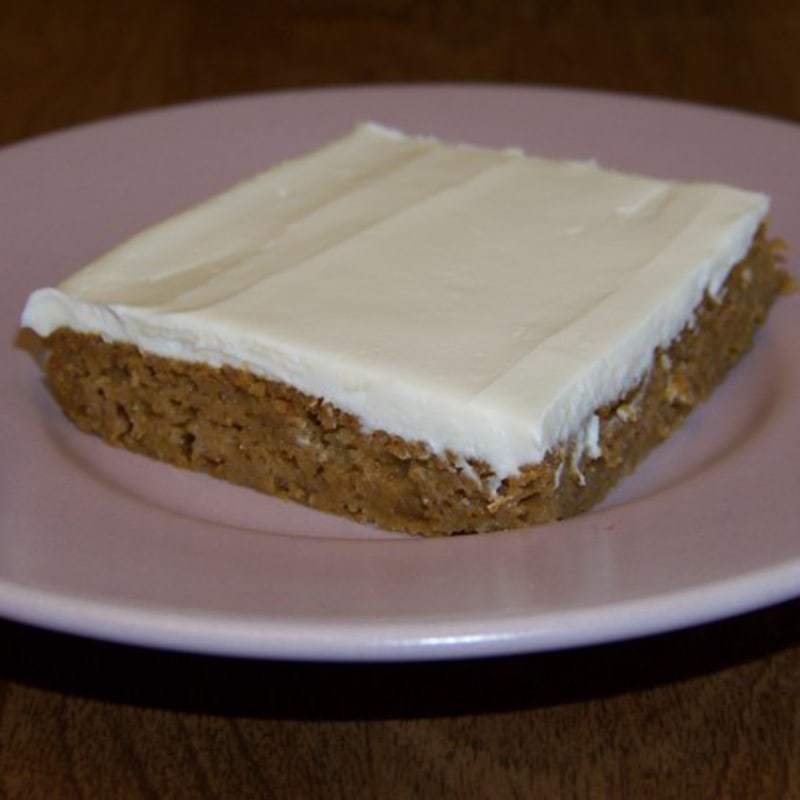 If you want to make enough treats for a crowd, try these low-carb pumpkin bars with cream cheese frosting. It's made on a sheet pan and yields twenty frosted bars.
Keto Pumpkin Dessert Recipes
These sweet low-carb treats are the perfect way to end a meal. Just be sure to eat them in moderation.
18. Chia Pudding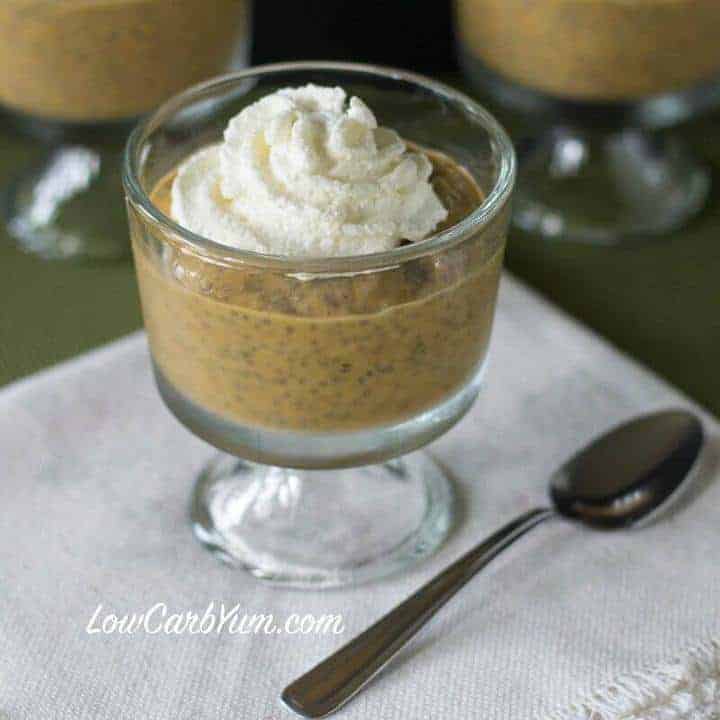 It takes less than five minutes to prepare this simple pumpkin chia pudding recipe. You'll get all the flavor of pie without all the work!
19. Keto Pumpkin Pie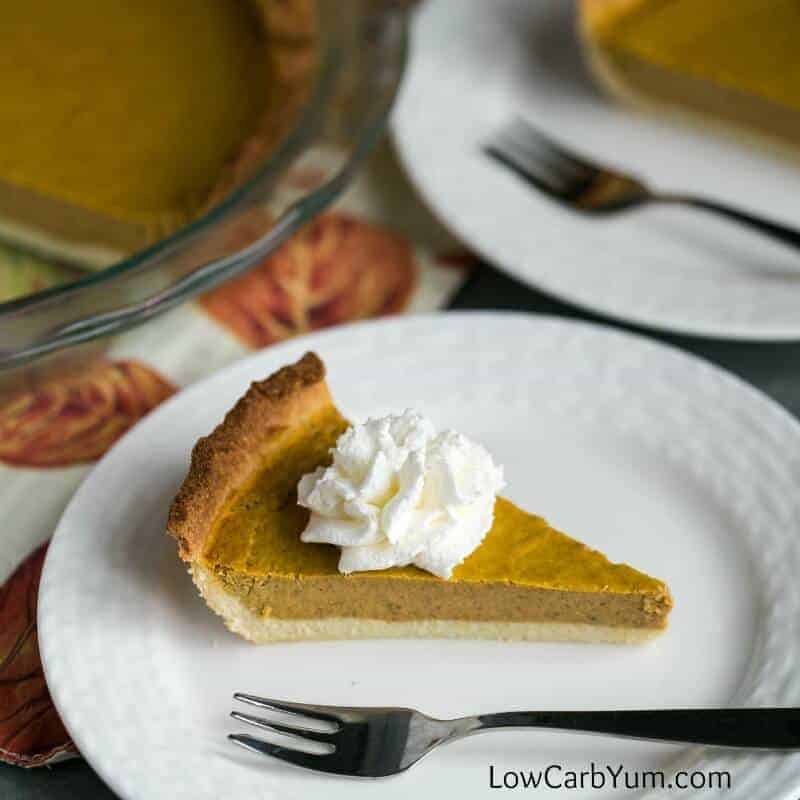 You'll want to serve this keto pumpkin pie for Thanksgiving and more. It tastes just as good or better than a regular one. You can even make it crustless to cut the carb count.
20. Cheesecake Pie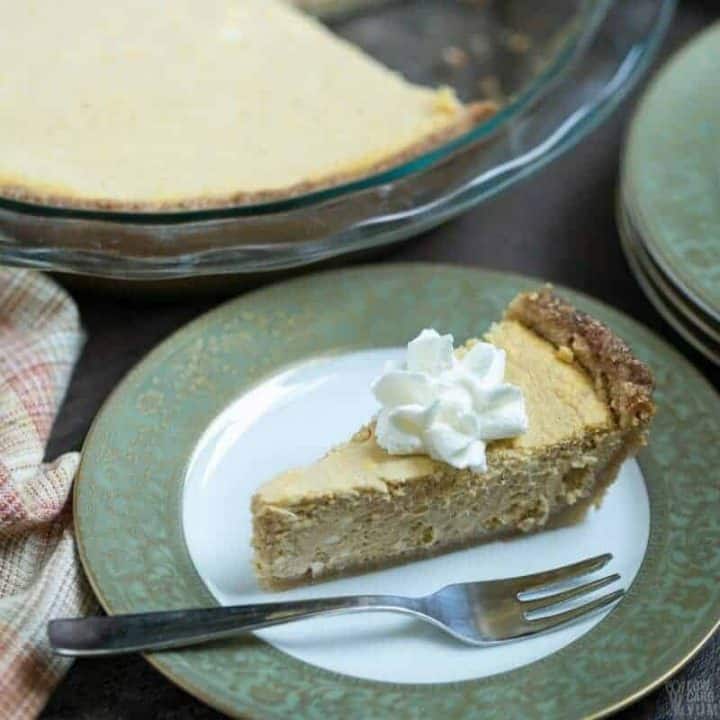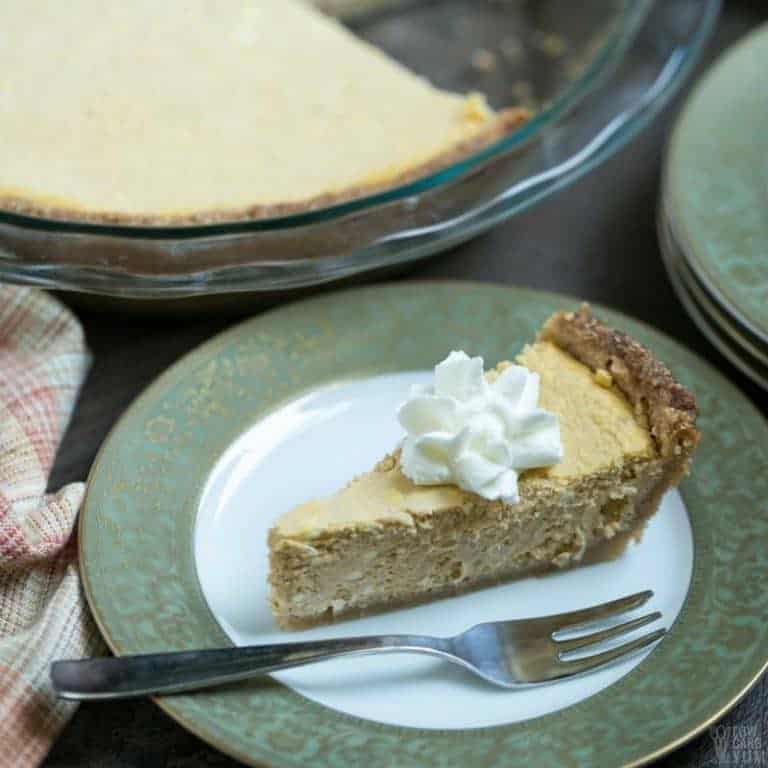 If you don't like custard, you may want to try this easy keto pumpkin cheesecake instead of a traditional pie. It's a creamy and delicious dessert for the holidays!
21. Paleo Pumpkin Custard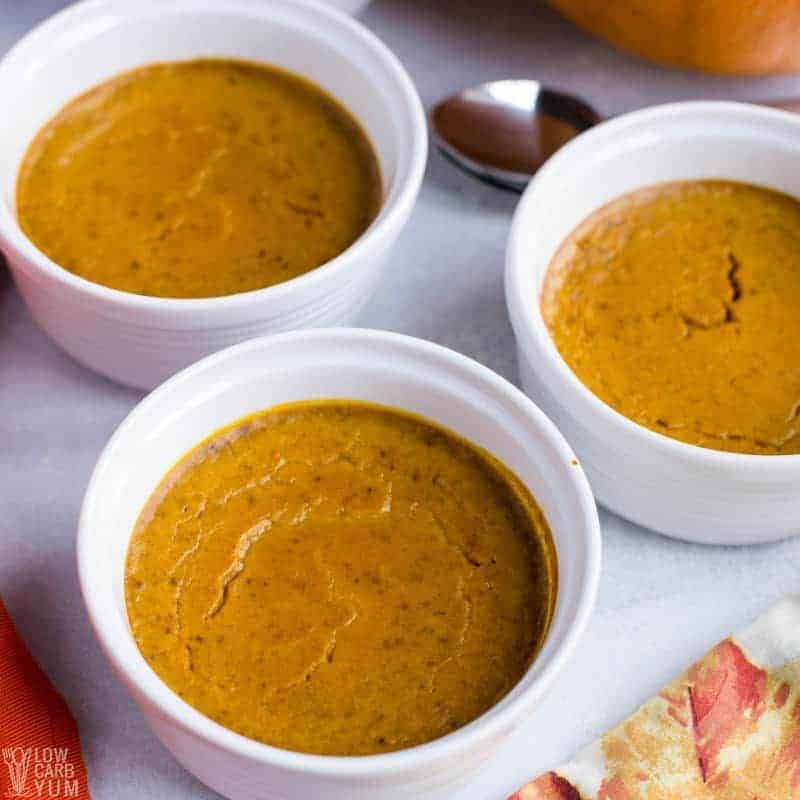 For the perfect portion, you can make keto pumpkin custard in single serving size ramekins. It's dairy-free too so you it makes a delicious paleo treat as well.
22. Keto Dessert Mousse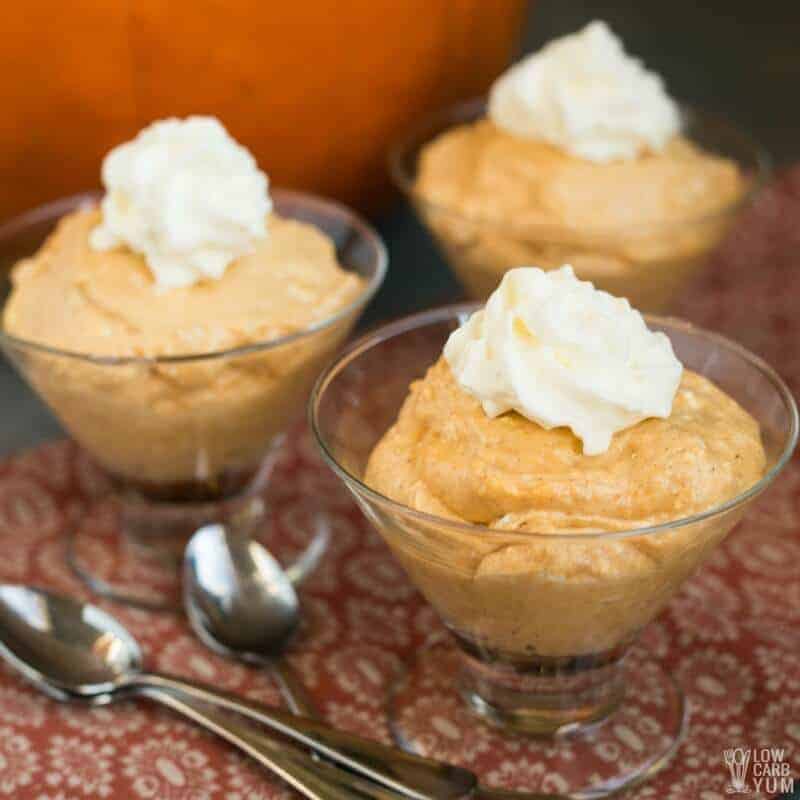 For another easy dessert, try this keto pumpkin mousse recipe. It's a quick no bake cream cheese treat that tastes like cheesecake.
23. Almond Milk Custard Pie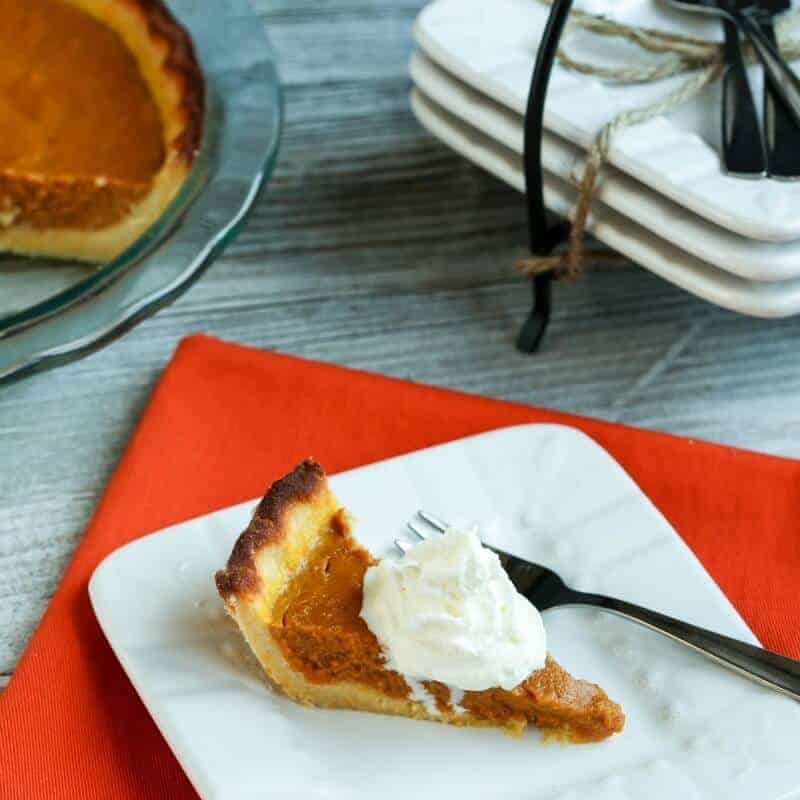 You can make this pumpkin pie with almond milk crustless or use a dairy-free crust. It's perfect for the holidays if you're avoiding dairy!
More Recipes to Try
Be sure to try some these other keto pumpkin recipes from some of my blogger friends!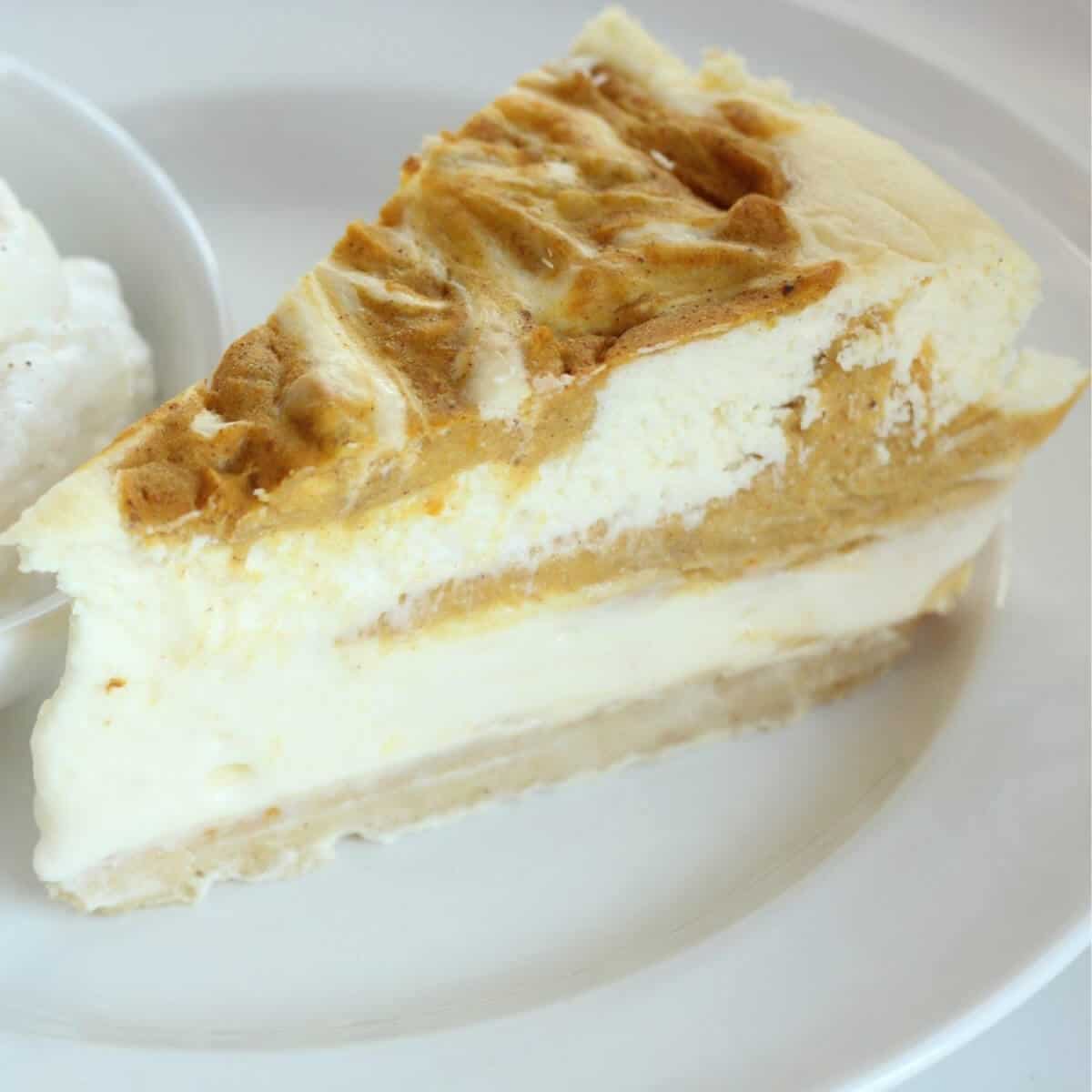 Pumpkin Crepes
Pumpkin crepes, low carb and gluten free. A delicious recipe made with coconut flour, almond meal and a coconut cream pecan maple filling.
Check out this recipe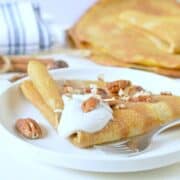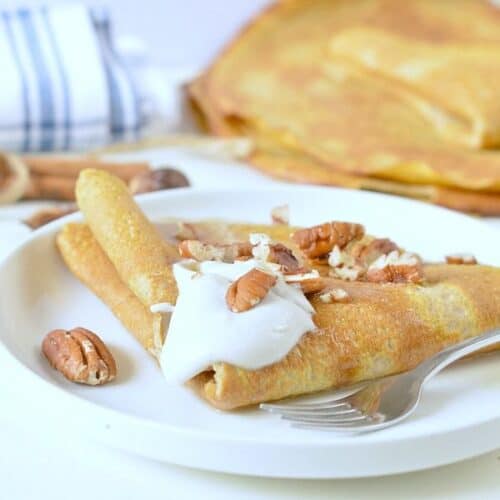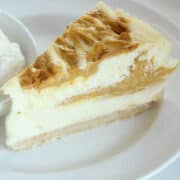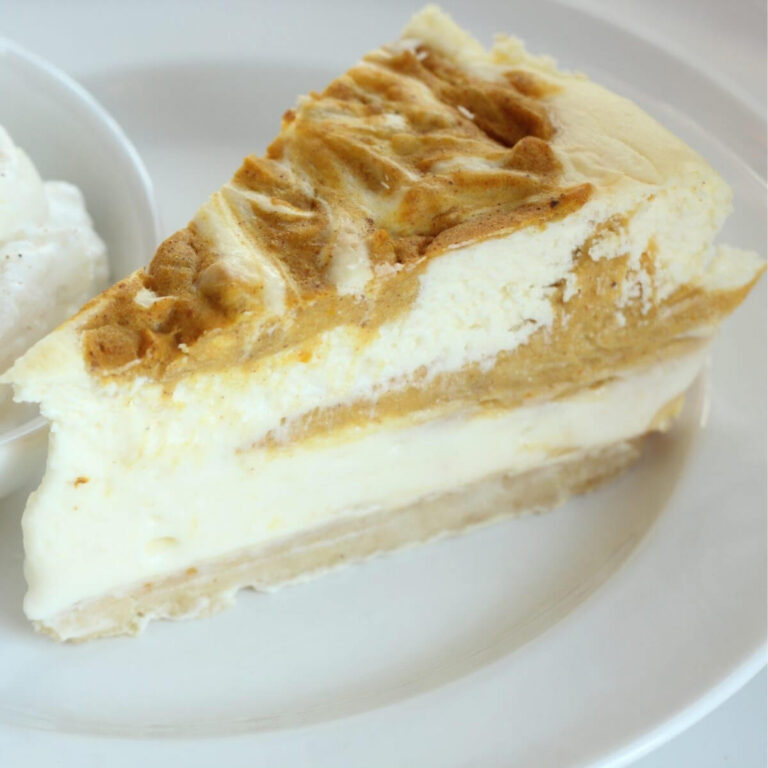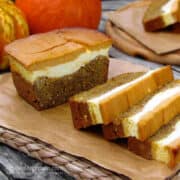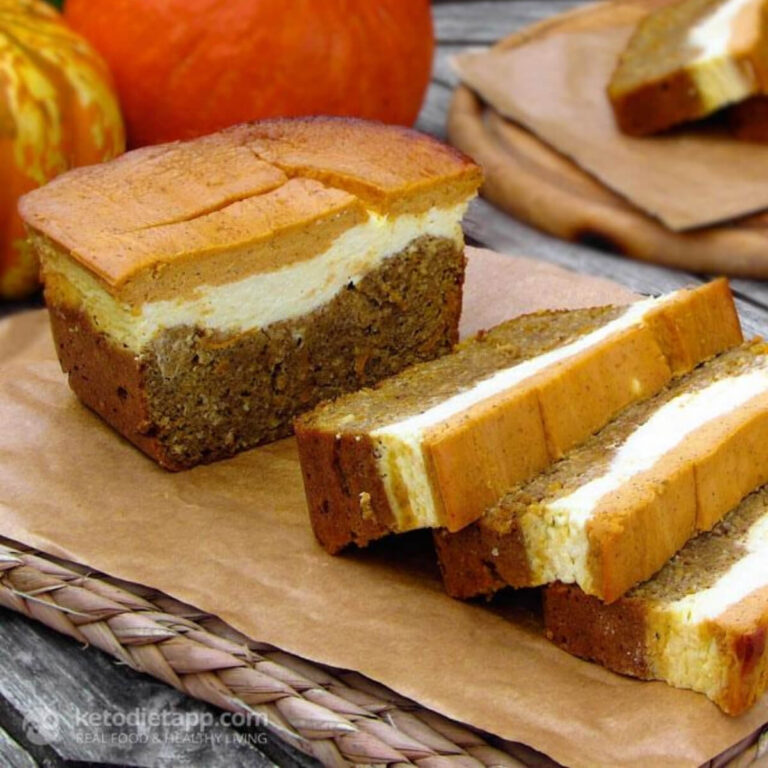 Pumpkin Spice Syrup
Is Brown Butter Pumpkin Spice a glaze or syrup? It's a rich, buttery blend of the two, perfect on pancakes and doughnuts. Deliciously low carb keto and diabetic friendly.
Check out this recipe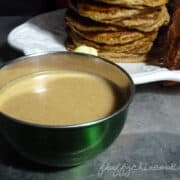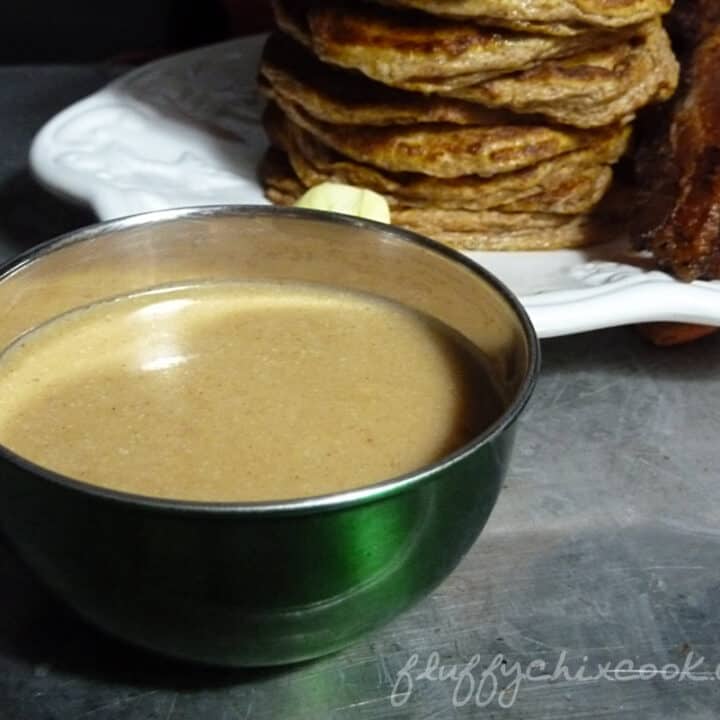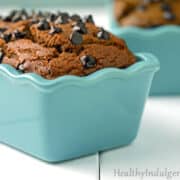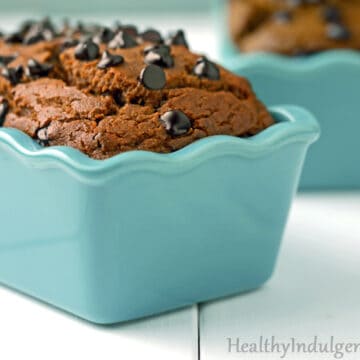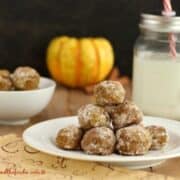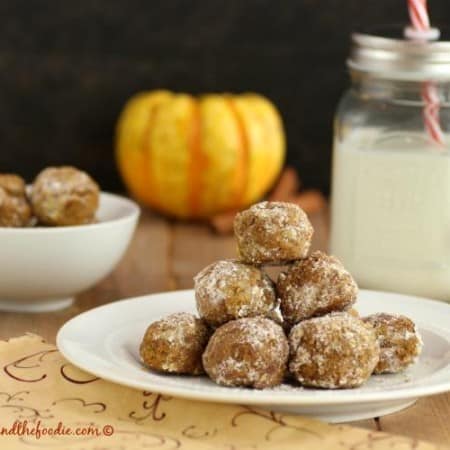 Follow us on FACEBOOK, PINTEREST, and INSTAGRAM for even more tasty keto-friendly recipes!
First Published: September 23, 2015... Last Updated: August 8, 2020