This post may be sponsored or contain affiliate links, but all opinions are my own. I may earn money if purchases are made through links (at no additional cost to you) which helps support this site and keep the content free.
Pumpkin truffles. This low carb candy is a sugar free pumpkin ganache covered in a dark chocolate coating. Perfect for Halloween or Thanksgiving.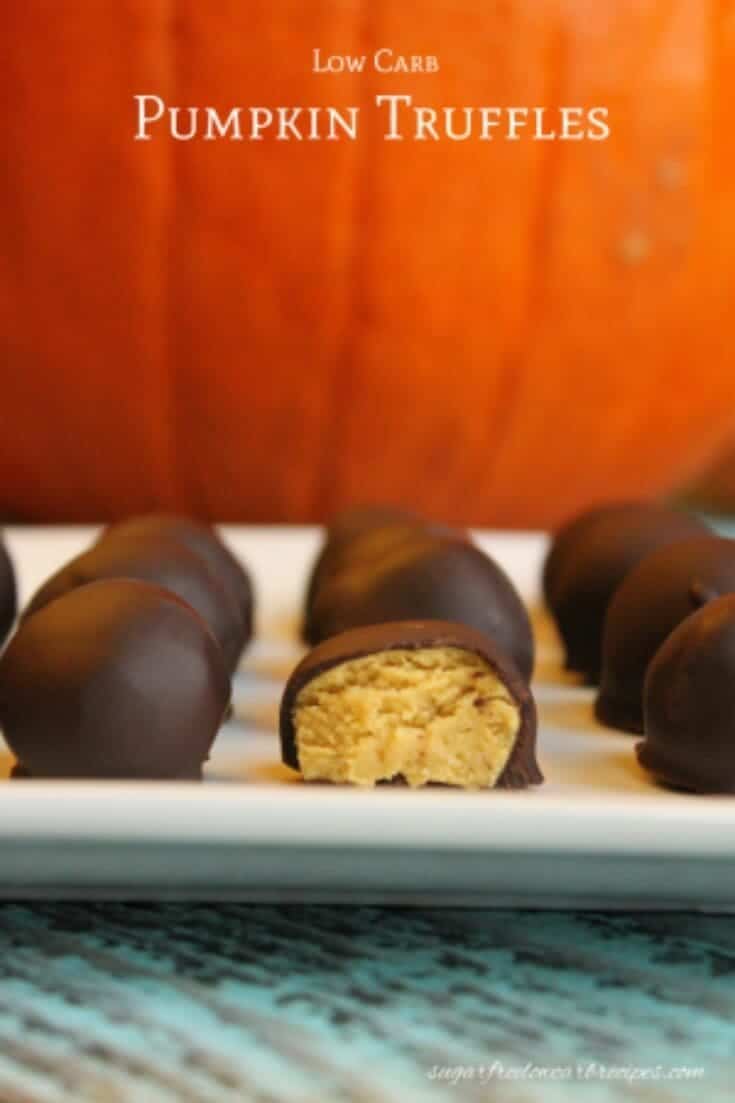 This recipe for low carb pumpkin truffles is something I wanted to make for Halloween, but I was just too busy to put them together. Between working six 12 hour days a week and watching a toddler at home, there isn't a lot of free time. Thankfully, work is starting to slow down and I should be back to my regular 40 hour weeks soon.
A few years ago, I came up with a really good recipe for low carb chocolate that uses food grade cocoa butter and Ghirardelli unsweetened baking chocolate. For the sweetener, I've always used a mix of stevia extract powder and powdered erythritol.
That was the sweetener blend I used before Swerve Confectioners Powder was widely available. I have since switched the powdered erythritol to Swerve Confectioners Powder as it works much better than plain powdered erythritol and it tastes better.
FREE eBook!
​LOW CARB TIPS and TRICKS
Subscribe now to receive your free copy of Low Carb Tips and Tricks which includes 20 easy to prepare recipes. Plus, get access to the weekly newsletter and special offers only for subscribers!
I've used this chocolate recipe to make my own chocolate bars and candy. It does take a bit of work, but making the chocolate at home is cheaper than buying chocolate sweetened with stevia and erythritol. Hopefully, as stevia becomes more popular, the price of all-natural sugar free chocolate candy will come down.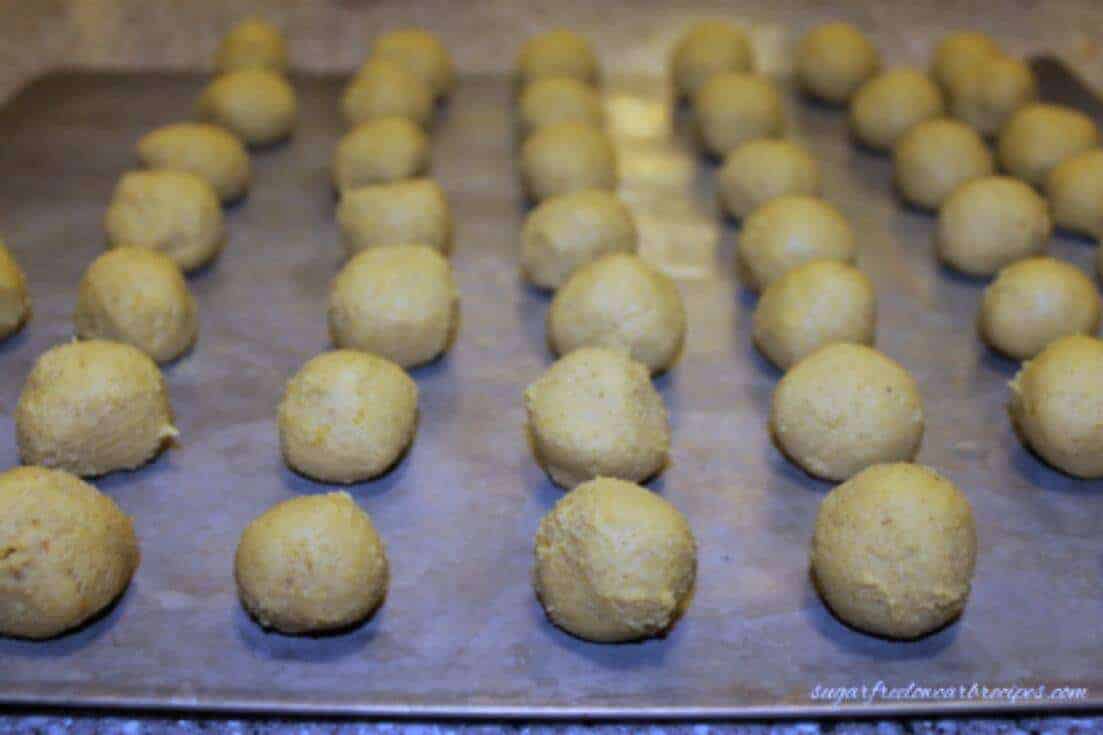 The recipe for these all natural sugar free pumpkin truffle chocolate candies starts with a pumpkin ganache. To get the right consistency for the ganache, I added some food grade cocoa butter and natural whey protein powder.
The texture is similar to the peanut butter mix used in my low carb peanut butter squares recipe which can also be shaped into balls and coated with chocolate to make peanut butter balls.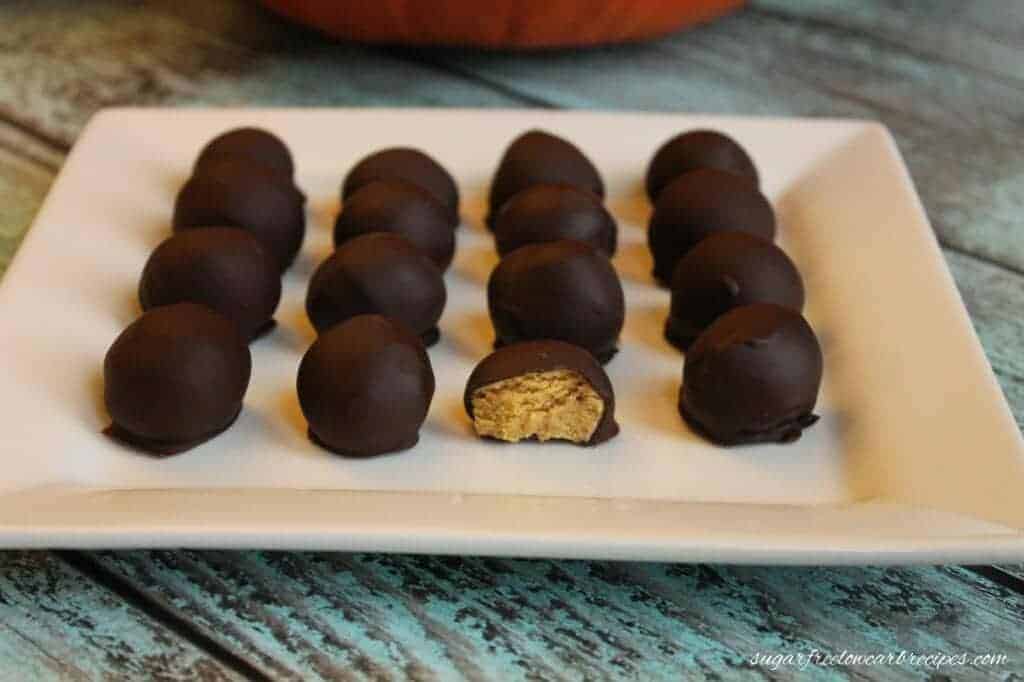 Although I love pumpkin, I wasn't sure how a pumpkin truffle would taste. These are actually quite tasty and I was pleased at how they turned out.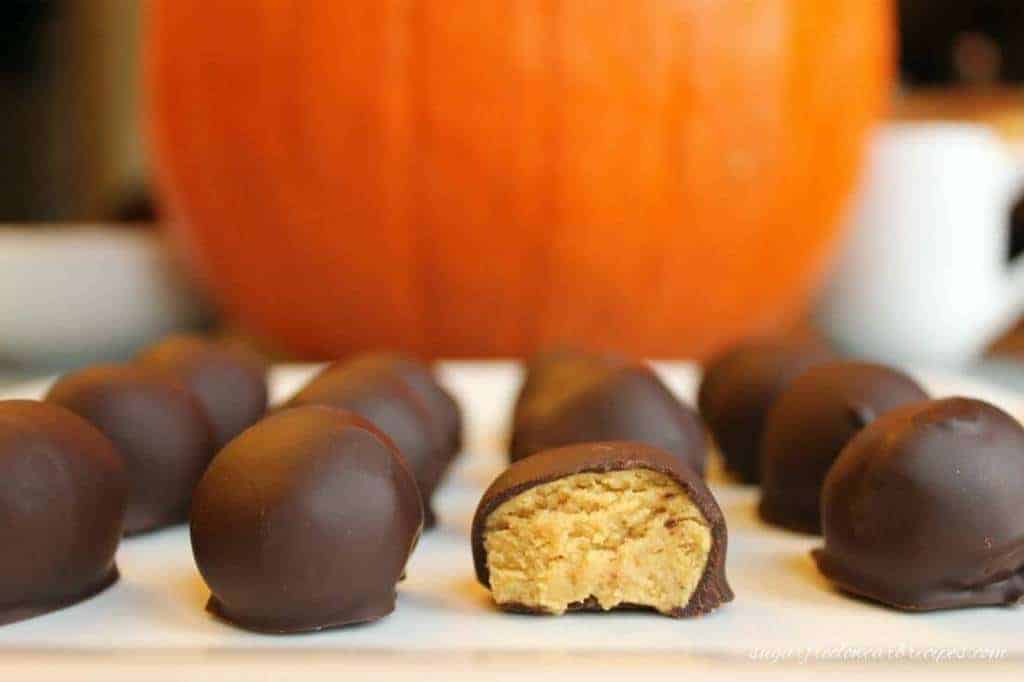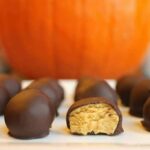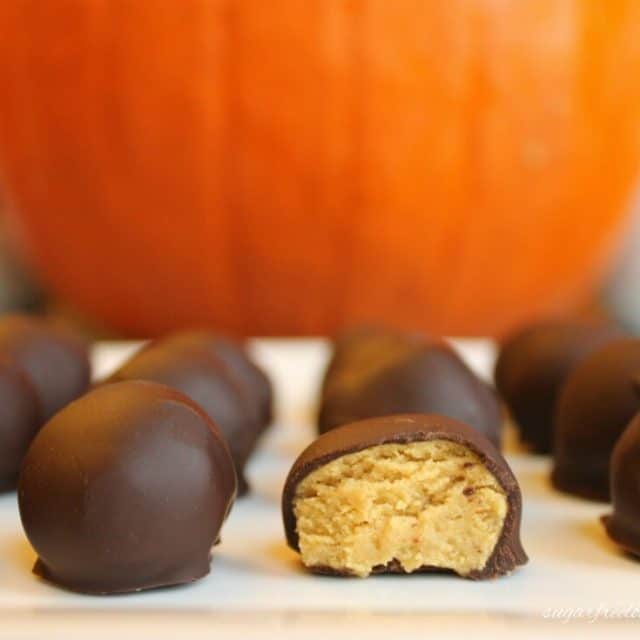 Low Carb Candy – Pumpkin Truffles
Pumpkin truffles. This low carb candy is a sugar free pumpkin ganache covered in a dark chocolate coating. Perfect for Halloween or Thanksgiving.
Instructions
Filling
Combine pumpkin puree, stevia, cinnamon, ginger, nutmeg, cream, cocoa butter and Swerve in a medium sauce pan over medium heat. Once the cocoa butter begins to melt, stir until well combined. Remove from heat and stir in vanilla extract and protein powder.

Place mixture in a bowl and cover the surface with a plastic wrap to prevent a 'skin' from forming. Chill in refrigerator for at least 1-2 hours.

Using a spoon or small cookie scoop, form pumpkin mixture into even sized balls. These can be shaped into squares, made into egg shapes (for Easter), or any other shape desired. Place shaped filling in freezer while making chocolate coating.
Chocolate Coating
In a chocolate melter or double boiler, melt all chocolate coating ingredients together. Remove the shaped filling from the freezer. Place each on a fork and into melted chocolate until well coated. Wipe excess chocolate off bottom of fork on side of melter and then set on non-stick sheet to harden. Repeat until each is covered in chocolate.

Place finished sheets of candy in refrigerator. Let sit at least an hour then remove and place in covered container. Store in refrigerator.
Recipe Notes
Makes about 45 truffles.

Per Truffle: 36.8 calories, 5.1g fat, 1.0g carbs, 4.5g erythritol, 0.7g fiber, 0.3 Net carbs, 0.3g protein
Nutrition Facts
Low Carb Candy – Pumpkin Truffles
Amount Per Serving (1 g)
Calories 37
Calories from Fat 46
% Daily Value*
Total Fat 5.1g 8%
Total Carbohydrates 1g 0%
Protein 0.3g 1%
* Percent Daily Values are based on a 2000 calorie diet.
Related Posts