Make breakfast fun with easy to make pancake art that the kids will love. The key to making them easily is using special shaker bottles by Whiskware.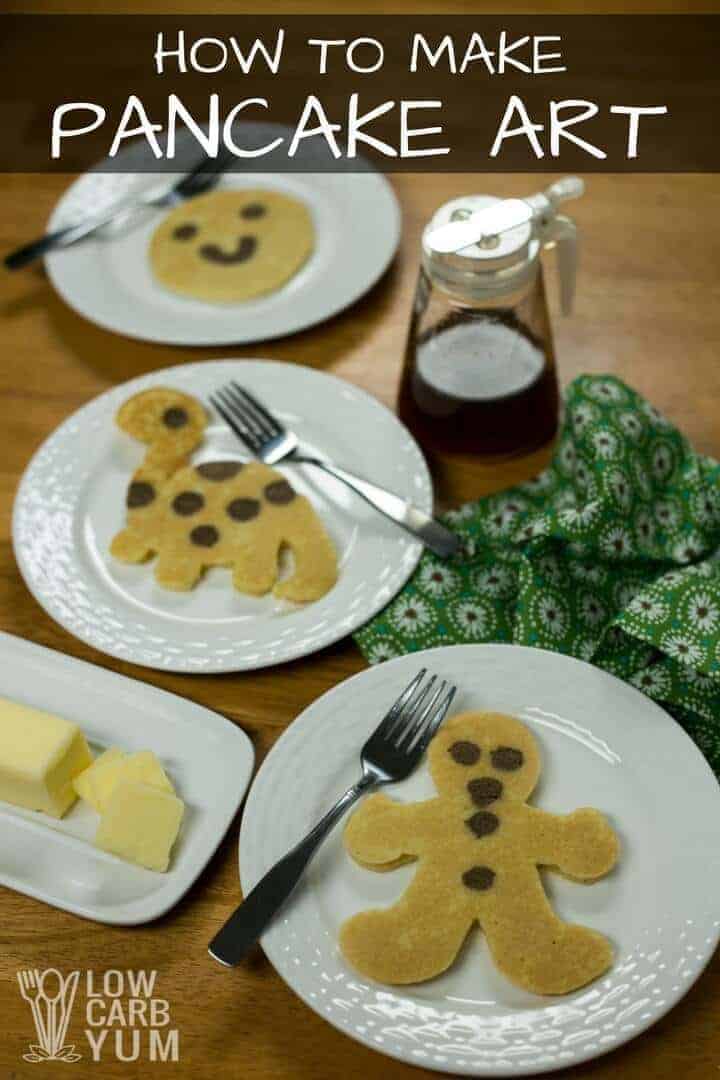 Jump to:
My four-year-old daughter loves eating low carb pancakes. So, I thought I'd change them up a little with some fun shapes.
I stumbled upon a cool pancake art kit made by Whiskware. It's the same company that makes the BlenderBottle which has a blender ball inside.
The great thing about the kit is it has all the tools you need to cook up cute pancake shapes. It comes with two molds and two batter bottles with blender balls inside.
The large bottle is used to mix up your batter. You just pour all the ingredients in and then give it a good shake to blend everything together.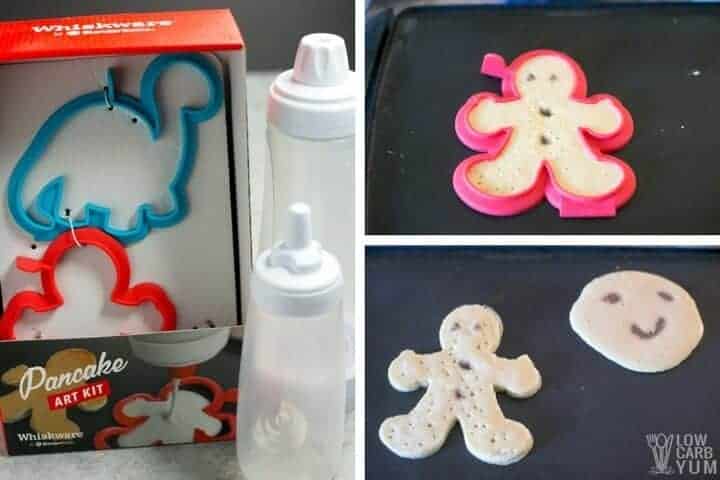 The smaller bottle also is used to make a darker shade of batter to draw with. All you need to do is pour in some of the pancake batter and blend in a small amount of unsweetened cocoa powder.
If you want, the dark batter can be used to draw an outline of any shape. Then you just fill in the shape with the regular batter for your pancake art.
However, the easier way is to use molds. I like drawing in eyes, a mouth, and spots with the darker batter, then filling the rest of the shape in with the lighter batter.
The kit comes with a gingerbread man mold and a dinosaur shaped one. Both are made of heat resistant silicone so the batter won't stick.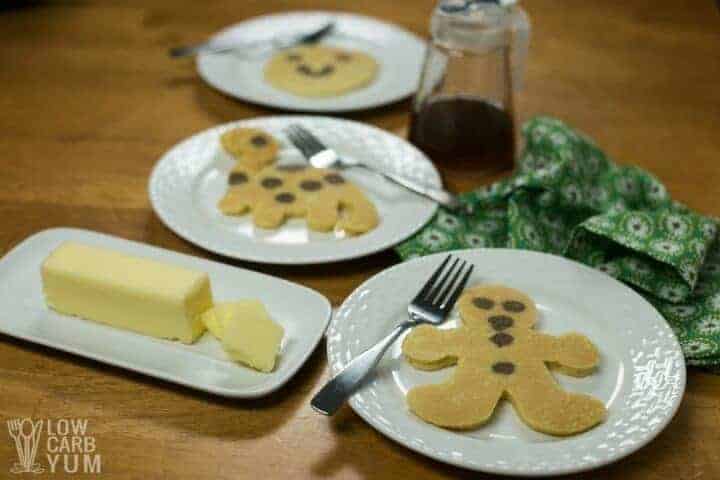 I've never made pancake art before so I had a lot of fun with these. And, it's super easy to make all kinds of fun shapes by just squeezing the batter onto a hot griddle.
If you want to try some more elaborate pancakes, you can Whiskware Pancake Art App which is available for both iOS and Android devices.
We may venture into the cooler designs after we've had a little more practice. My daughter loved the free form smiley faces that are probably the easiest of all.
I found the dinosaur shape a little tough to turn. For some reason, I kept breaking the neck. It may have just been that I wasn't flipping it in the right spot.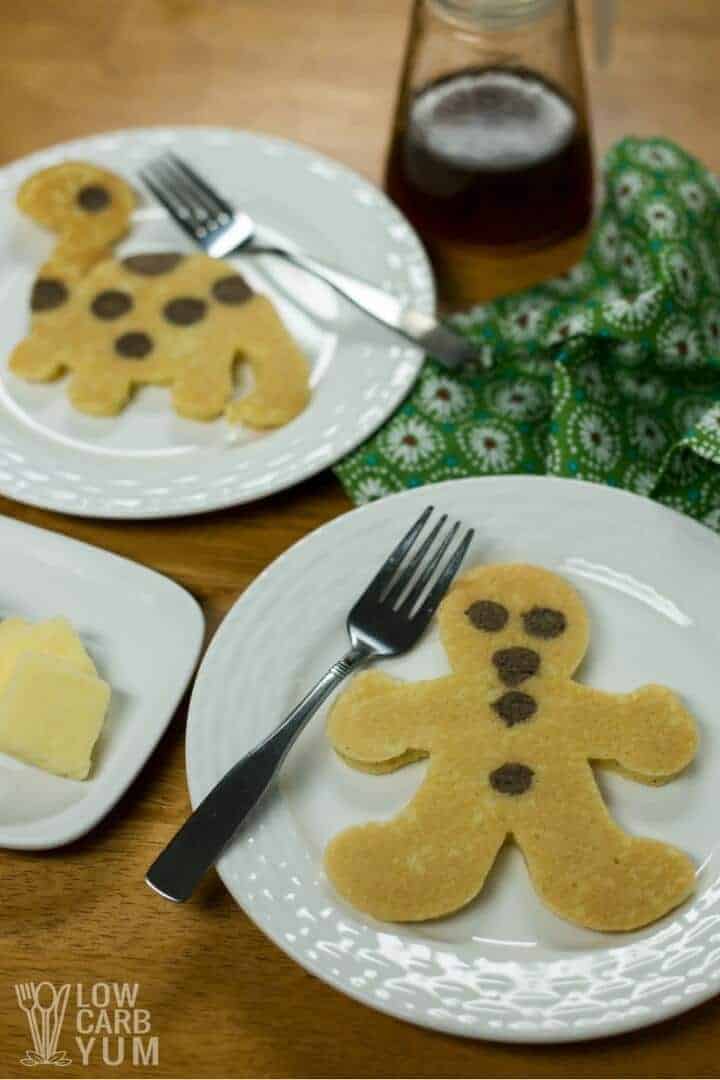 For the molds, it may be best to have a larger sized pancake turner. The one I was using is somewhat narrow so I wasn't supporting the whole shape when lifting.
If you want to try making your own pancake art, I highly recommend starting out with this kit. It makes it a lot easier than buying everything separately.
And, the great thing is that you can make the batter right inside the big bottle. The blender ball does a nice job of whisking all the ingredients together.
Cleanup is pretty easy as well. I just rinse everything off and then put them in the dishwasher. Even if you aren't into pancake shapes and designs, the bottle makes it easier to pour just the right amount of batter onto the griddle.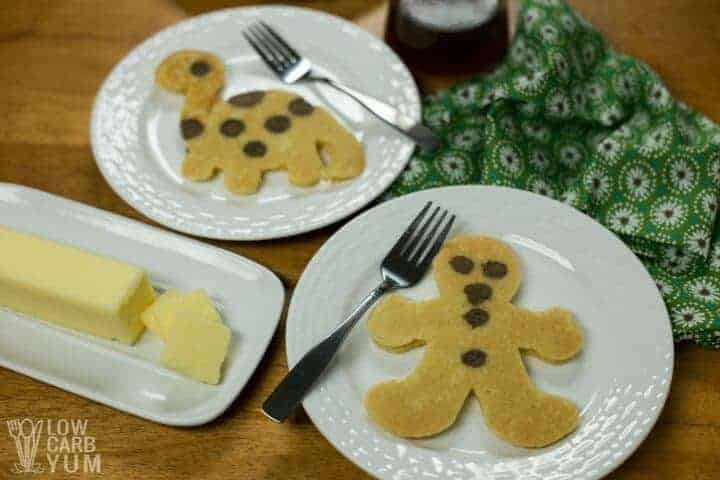 How to use the Pancake Art Kit by Whiskware

I decided to make a video to show you how easy it is to make pancake art with the kit. You can see me making the gingerbread man shape pancake by playing the video below.
Links for recipes and syrup:
Almond Flour Pancake Recipe
Coconut Flour Pancake Recipe
Oat Fiber Buttermilk Pancake Recipe
Walden Farms Calorie Free Pancake Syrup
★ FOLLOW ME ON FACEBOOK, PINTEREST, AND INSTAGRAM FOR MORE EASY KETO RECIPES.