This post may be sponsored or contain affiliate links. We may earn money from purchases made through links mentioned in this post, but all opinions are our own. We are a participant in the Amazon Services LLC Associates Program, an affiliate advertising program designed to provide a means for us to earn fees by linking to Amazon.com and affiliates sites.
It's so easy to make a crock pot beef and broccoli in your slow cooker. You don't even have to brown the meat first. Just dump it all in and cook.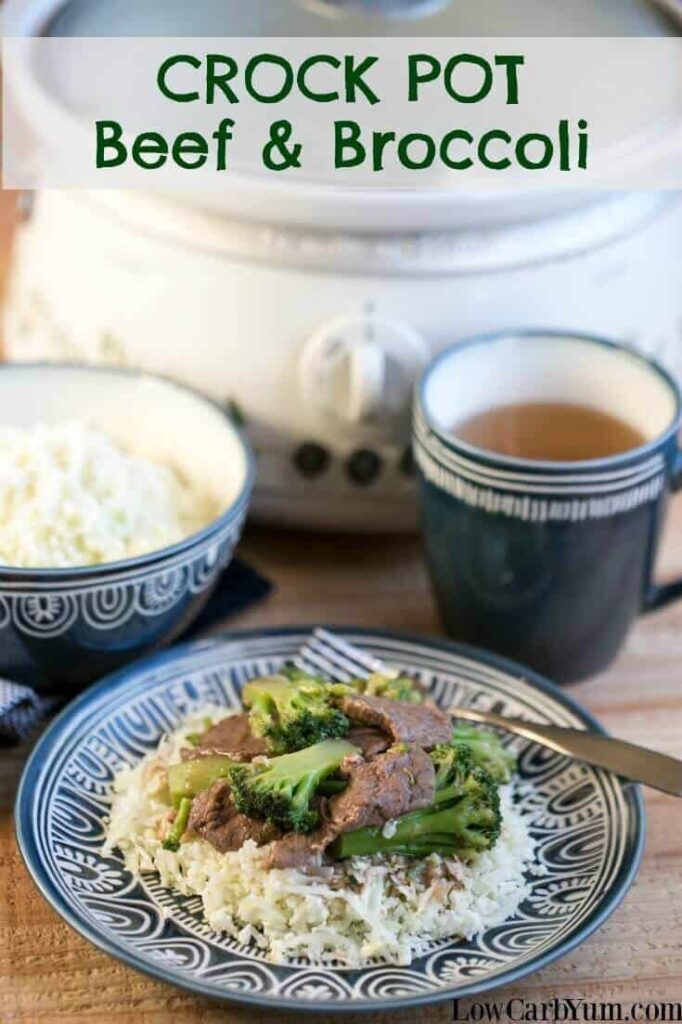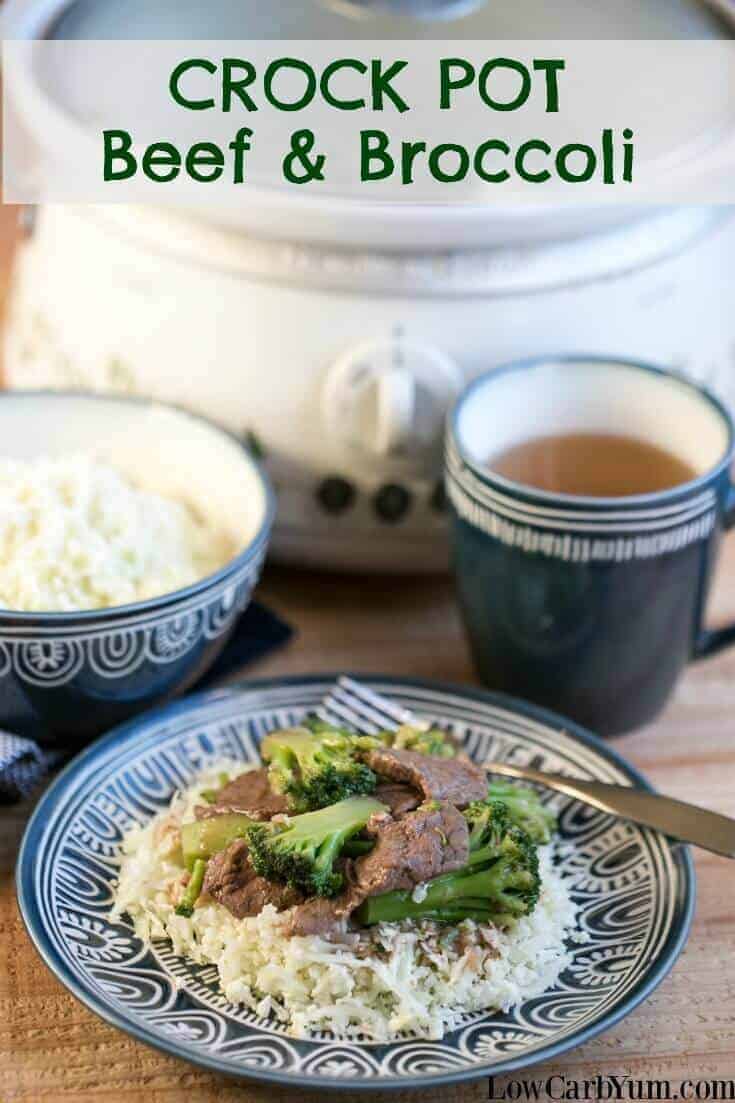 I had thawed a couple sirloin steaks over for the weekend. The weather was too cold to grill them outside, so I was looking for other options.
I do like to use steak in a stir fry, but didn't want to be standing at the stove. So, I thought I'd try making a crock pot beef and broccoli. I got the idea from a recipe I saw at Betty Crocker.
The slow cooker is a fantastic tool that I don't use enough of. Since the amount of meat and vegetables was only enough for four people, I used my two quart crock which fit the dish perfectly.
To save space in my pantry, I have a 3-in-1 crock pot made by Hamilton Beach that has three different size crocks: 2 quart, 4 quart, and 6 quarts. I also have a regular oval crock pot and casserole crock pot. It's good to have a variety so you can pick the right size for the dish.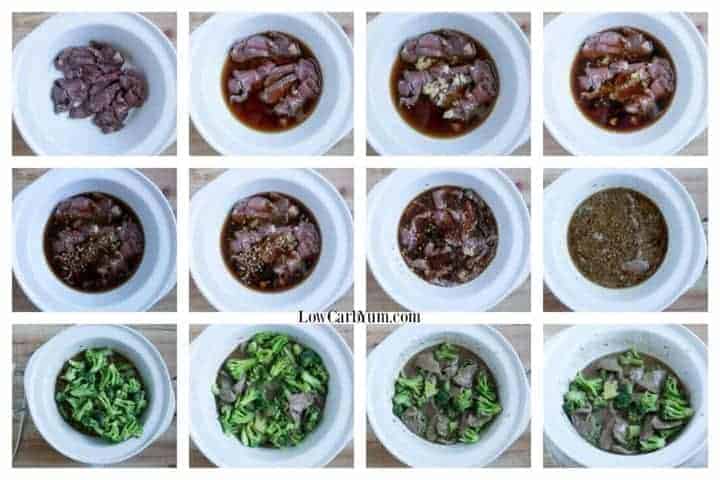 The crock pot beef and broccoli was ready in less than 3 hours with the slow cooker on low. And, the meat turned out very tender and juicy.
Even my picky husband enjoyed eating this dish. He doesn't like broccoli, but ate some of it any way. Now that he's older, I think he's been trying to eat healthier foods.
My father, and Asian cook, used to always serve dinners with meat, a vegetable and white rice. He used to make a delicious beef and broccoli dish. But, he thickened the sauce with cornstarch.
I do find it best to thicken up the sauce so I sprinkled in some xanthan gum. You can use guar gum, glucomannon, or even a little psyllium powder if you don't like using xanthan gum.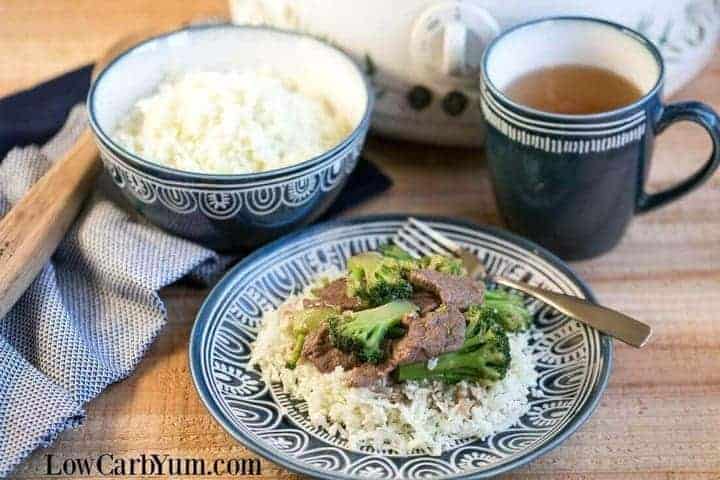 Since I no longer eat white rice, I made cooked up some easy cauliflower rice in the microwave. My youngest daughter loves the riced cauliflower. But, my husband refuses to try it.
I used frozen broccoli florets for convenience. Fresh broccoli can be used instead if you prefer that. I didn't want it to be overcooked, so I added it in for the last 30 minutes of cooking time.
My father always used to add in fresh ginger to his dishes. I didn't have any ginger root on hand, so I put in a small amount of minced ginger that comes in a jar.
This crock pot beef and broccoli is a comfort food that reminds me of the meals I had growing up. I'm sure my father would approve even though he has never cooked anything in a slow cooker.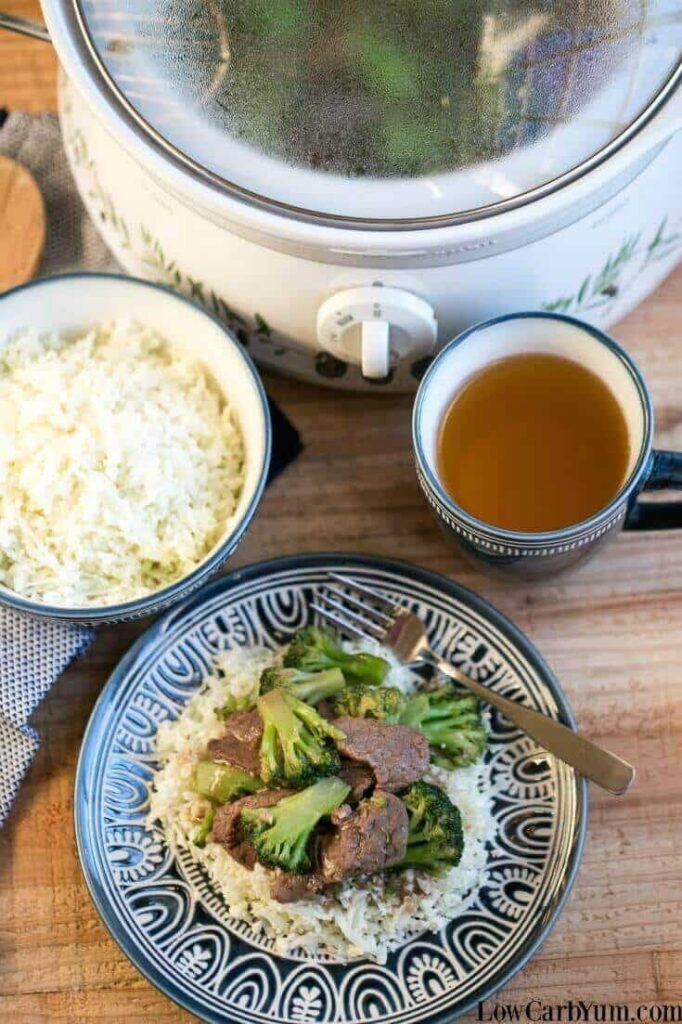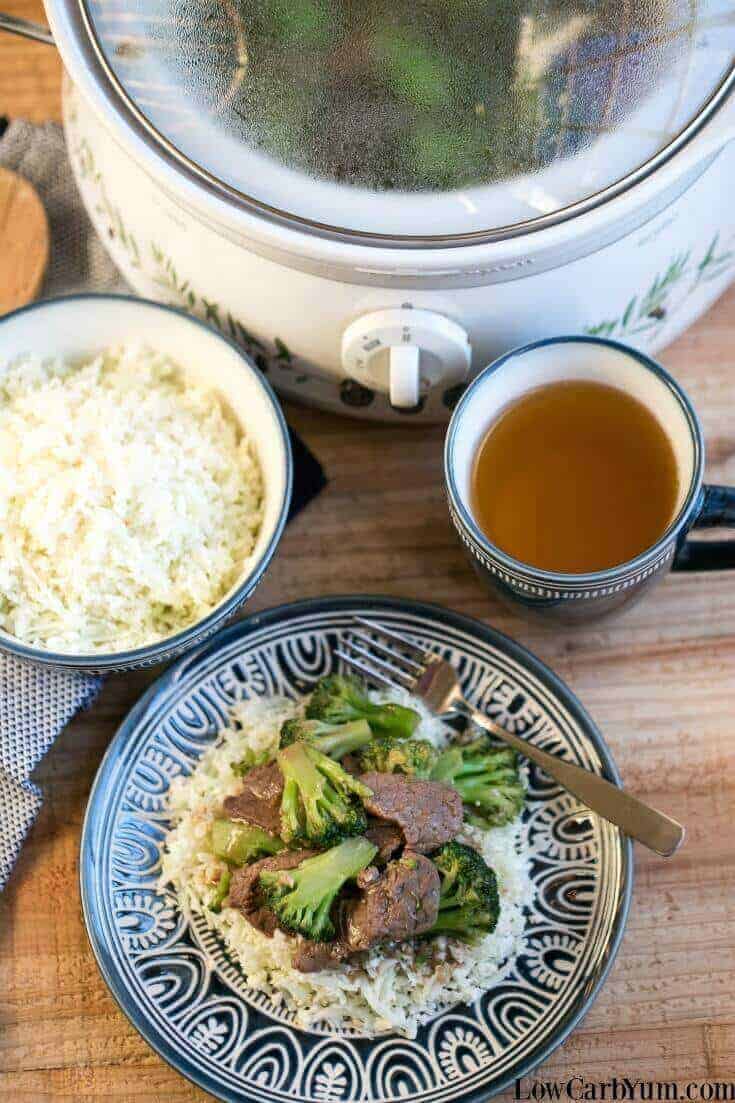 Some of my other favorite easy Asian inspired dishes are a simple Korean Beef and Filipino Chicken Adobo. The chicken adobo is my family's favorite.
I need to come up with more low carb Asian recipes. There's several Filipino cookbooks I have that from my trip to the Philippines. I just need to figure out how to adapt some of the dishes to low carb.
Ube has always been a favorite, but it's a high carb purple yam popular in the Philippines. Perhaps I could use purple cauliflower as a mock ube.
Do you have a favorite Asian dish you'd like to see made low carb? My husband loves General Tso Chicken so that's a dish I need to make a low carb version for.
Slow Cooker Crock Pot Beef and Broccoli Recipe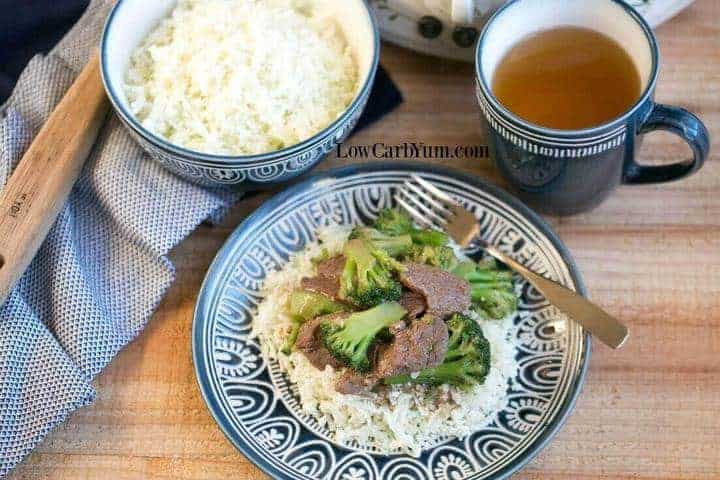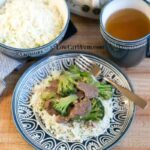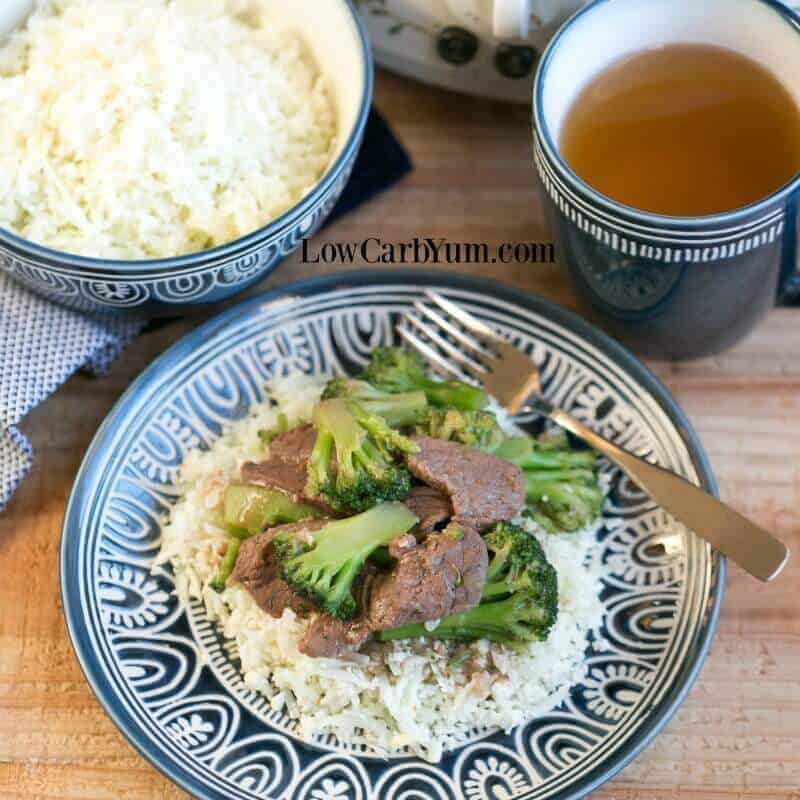 Slow Cooker Crock Pot Beef and Broccoli
Ingredients
1

pound

steak

sliced, I used grass-fed sirloin

1

cup

beef stock

or broth

4

cloves

garlic

minced

1/8

teaspoon

ginger

grated

1/3

cup

coconut aminos

or tamari

1/4

teaspoon

SweetLeaf stevia drops

or 1/2 teaspoon liquid monk fruit

1

tablespoon

avocado oil

or sesame oil for more traditional flavor

1/4

teaspoon

red pepper flakes

double for extra spice

12

ounces

frozen broccoli florets

or fresh if desired

1/2

teaspoon

xanthan gum

or glucomannon powder
Instructions
Add steak, beef stock, garlic, ginger, coconut aminos, stevia, oil, and red pepper flakes into a small crock pot ( I used a 2 quart). Cook on low for 2-3 hours until meat is cooked.

Sprinkle in xanthan gum (or glucomannon) to thicken. Stir in broccoli florets and cook on low 30 minutes more.
Nutrition Facts
Slow Cooker Crock Pot Beef and Broccoli
Amount Per Serving
Calories 329
Calories from Fat 171
% Daily Value*
Total Fat 19g 29%
Cholesterol 69mg 23%
Sodium 671mg 28%
Potassium 695mg 20%
Total Carbohydrates 11g 4%
Protein 26g 52%
* Percent Daily Values are based on a 2000 calorie diet.
Related Posts