Keto dieters, listen up! The lazy keto diet is earning traction in the low-carb diet world. In this post, you'll learn all about lazy keto, how to follow the diet, and whether or not it can benefit your health. Plus, I've included keto-friendly meals that any low-carb dieter can enjoy!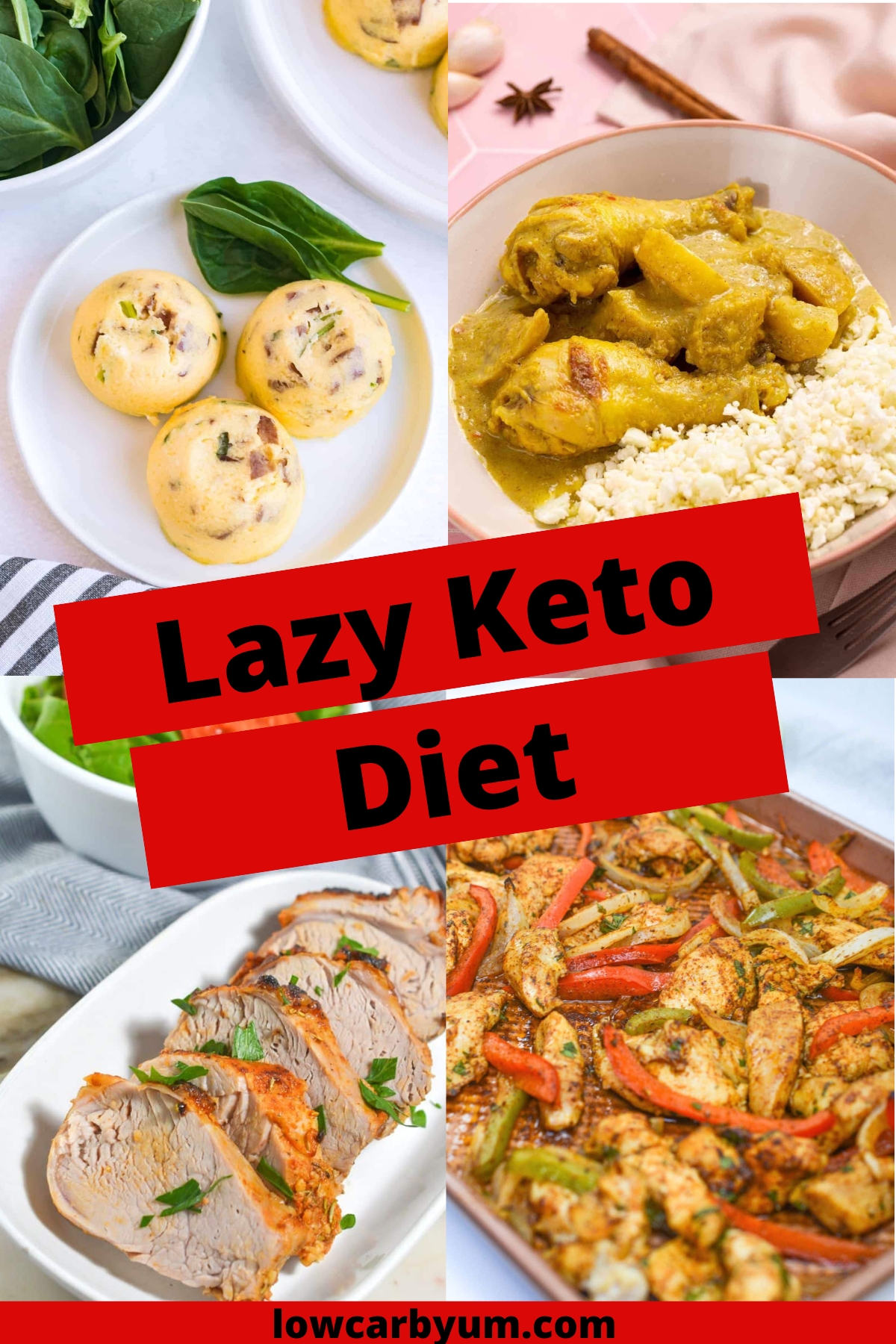 Lazy keto is picking up steam, becoming a popular diet for those trying to reduce their carb intake and make healthier choices.
But what exactly is lazy keto, and is it as "lazy" as its name suggests?
A lazy keto diet shares similarities with a traditional keto diet, concerned with lessening your carbohydrate intake in order to lose weight and benefit your health. But after that, these diets follow their own paths...
Today, I'm sharing exactly what a lazy keto diet entails, along with its major differences from a standard ketogenic diet.
I'm also including health information, the best (and worst) foods for the diet, and some lazy keto meals to try for yourself.
And if you're looking for more resources on low-carb diets, check out my posts on What is the Keto Diet and The Benefits of a Keto Diet. Both are super informative for anyone thinking of starting a ketogenic diet!
What is lazy keto?
They call it "lazy" because a lazy keto diet is a lot easier to follow and more intuitive than a strict keto diet. And the biggest difference lies in the macros.
A traditional keto diet has a daily macro goal that you must reach to follow the diet. This usually means restricting your carb intake to 50g or less per day.
In general, recommended macros include:
Fat – 70-80% (165 g)
Protein – 10-20% (75g)
Carbs – 5-10% (40g)
When following a lazy keto diet, however, you're only tracking your carbs! You're simply required to reduce your daily carb intake (under 50g/day) with the goal of weight loss or other health benefits.
You don't need to track protein, fat, or calories.
When it comes to low-carb diets, a lazy keto diet is easy to stick to because it's less restrictive, takes less brain power, and requires more of a mindset change than an actual diet plan.
Is lazy keto healthy?
As always, health is relative! But following a lazy keto diet can definitely be healthy for many. This is because this diet promotes eating whole, nutritious food choices over any macronutrient goals.
This is going to fuel your body with essential vitamins and minerals that some keto diets may lack.
Less restrictive diets can also be healthier mentally, reducing obsessive dieting, counting calories, and other taxing behaviors.
There are several reported advantages to following this diet. These lazy keto benefits include:
Weight loss
Decreased hunger cravings
Improved blood sugar control
Reduced risk of heart disease
Don't make the mistake of confusing lazy keto with dirty keto, a diet where you prioritize macros while consuming unhealthy processed foods. Lazy keto is all about whole foods!
Lazy keto health concerns
Despite its possible benefits, a lazy keto diet comes with its own set of health concerns. Like other high-fat diets, lazy keto has been associated with higher cholesterol levels with an increased risk for heart disease.
The other main concern is that you may not reach ketosis, which can restrict your weight loss.
On a keto diet, you limit your macros to reach ketosis; this means that your body burns fat rather than carbohydrates.
On this less restrictive diet, you're only tracking net carbs, not fat and protein content. As a result, you may eat too much protein and not enough fat, affecting your chance of ketosis.
Keto diet vs lazy keto: What's better?
So, which of these low-carb diets is better?
It all depends on your needs!
For those who are prioritizing weight loss, the keto diet is a more effective tool. On this diet, you'll track your daily macros, which will help you reach ketosis and, ultimately, lose weight!
If your priority is eating intuitively and focusing on whole, low-carb foods, a lazy keto diet is perfect for you. This way, you can receive many of the same benefits that come with a keto diet without the strict guidelines.
Best (and worst!) foods for lazy keto
If you want to follow a lazy keto diet, here are some food categories you'll need to know. A solid knowledge of these food groups can help you reach ketosis without any macro counting!
Foods to enjoy
The base of your diet should be nutrient-dense, whole foods, including:
Dairy (cheese, butter, sugar-free yogurt)
Healthy fats (olive oil, avocado, avocado oil)
Protein (beef, poultry, pork, seafood)
Eggs
Low-carb vegetables (broccoli, zucchini, eggplant, mushrooms, dark leafy greens)
Foods to avoid
Because you're only counting carbs, you need to be super careful about eating processed, packaged foods which can quickly affect your ketosis.
Avoid these foods:
Sweets and drinks with added sugars
High-carb starchy foods (bread, rice, potato, pasta, cereal, crackers)
Alcohol
Sugary sauces
Candy, chocolate, and packaged snacks
Recipes for a lazy keto diet
Whether your diet is "lazy" or not, you can enjoy these easy-to-make recipes on any low-carb diet you choose!
Each recipe is super tasty, family-friendly, and keto-approved.
Malaysian chicken curry
My Malaysian chicken curry is spicy and aromatic, made with ginger, lemongrass, and green onions.
Enjoy it with some fluffy, low-carb cauliflower rice.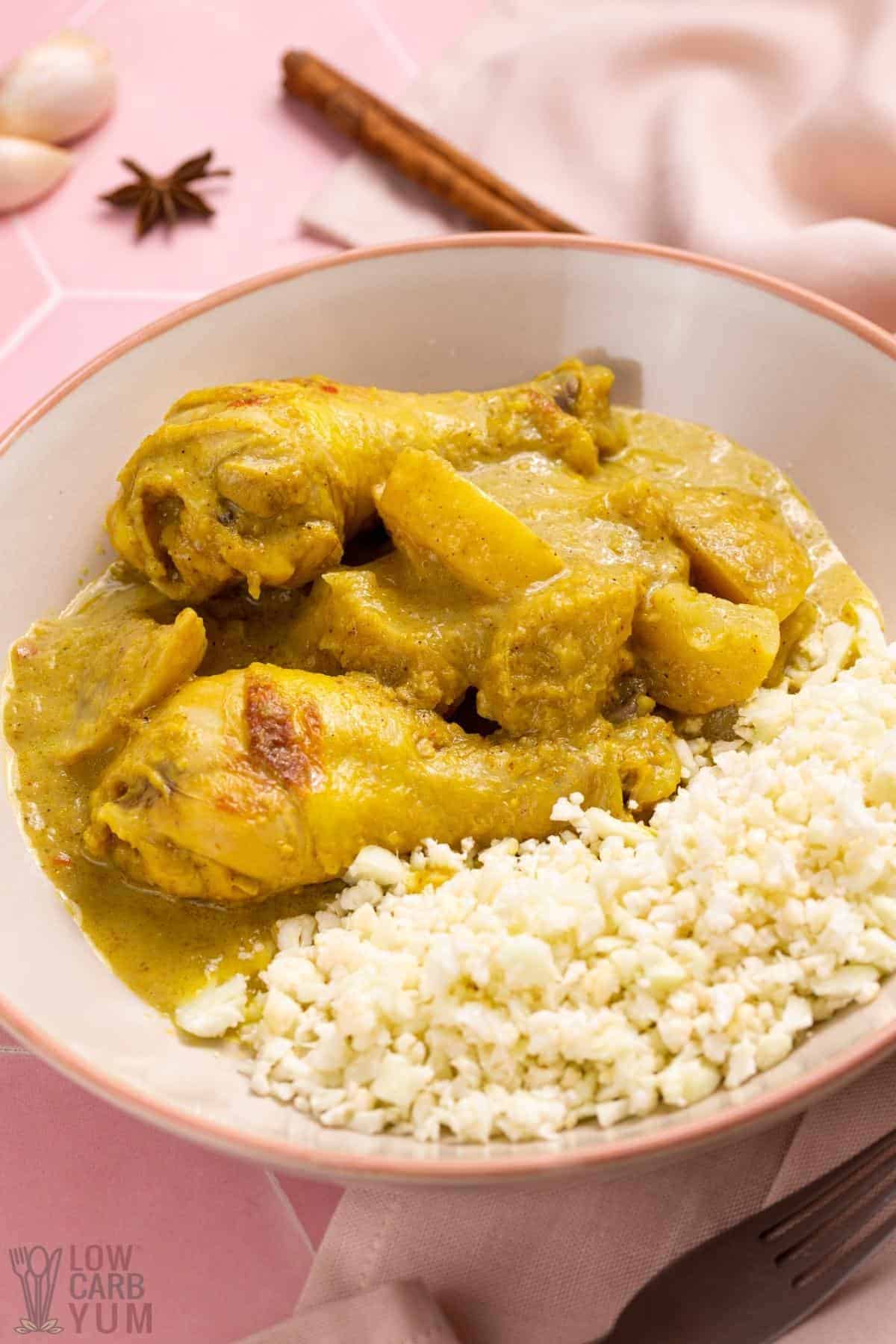 Keto grilled salmon
This keto grilled salmon makes an amazing protein source, packed with healthy oils and omega-3 fatty acids.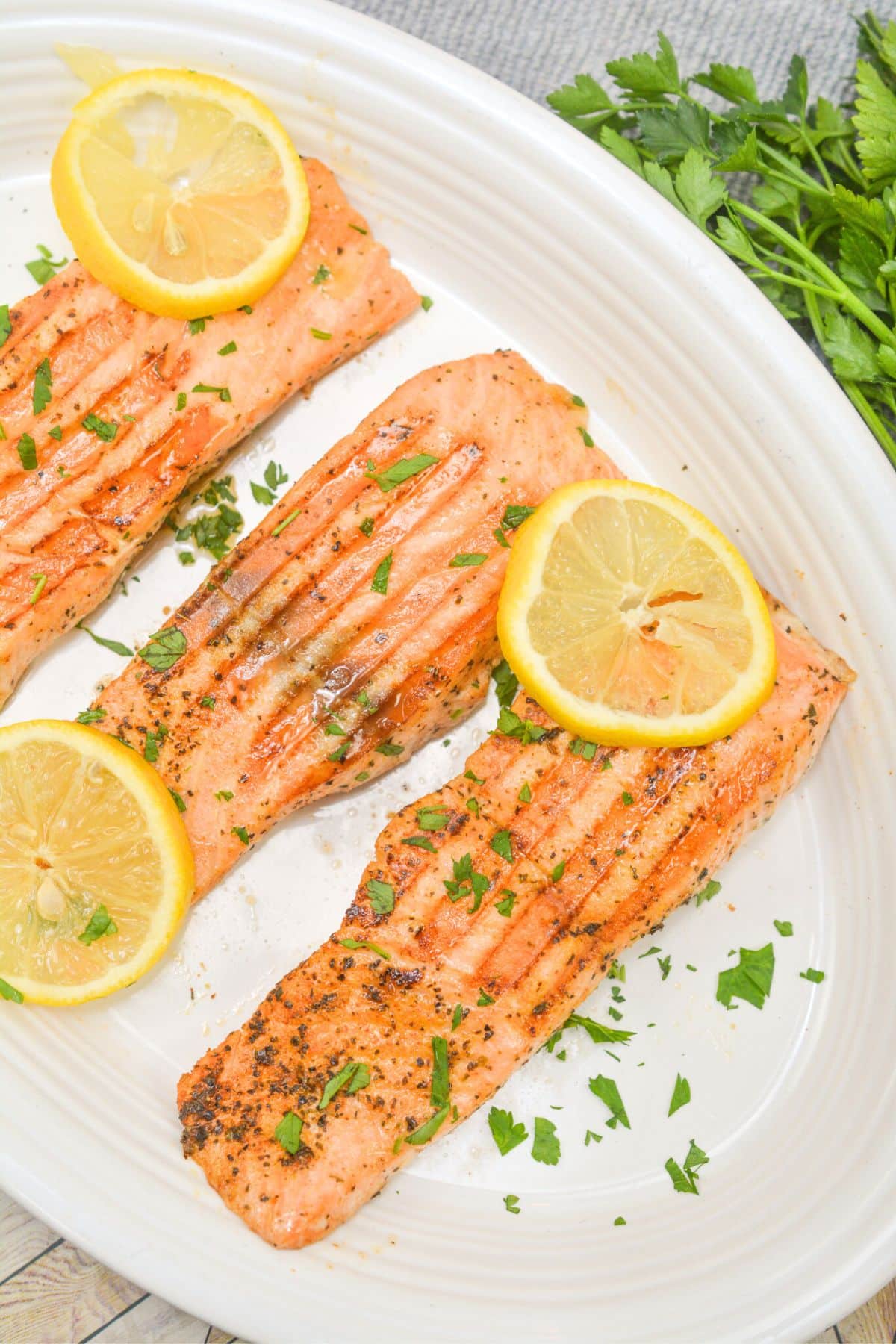 Easy oven-roasted vegetables
These oven-roasted vegetables are an awesome keto side dish for extra nutrition content without the high carb count.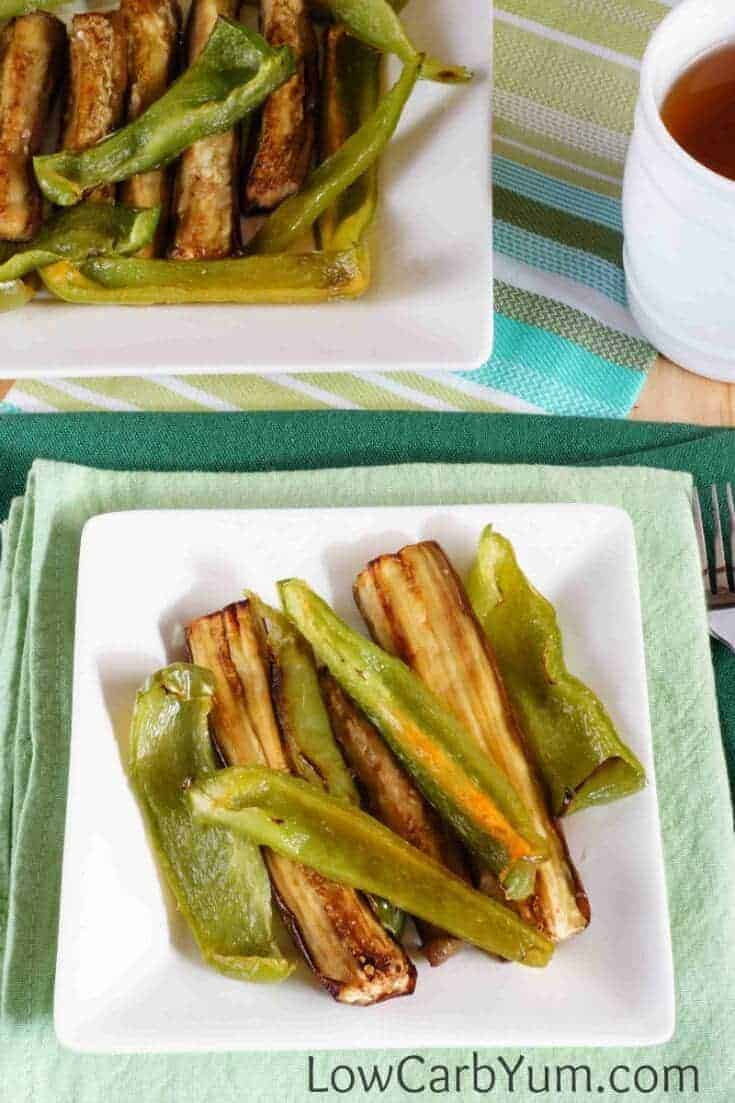 Instant Pot sous vide egg bites
These Instant Pot sous vide egg bites make the perfect grab-and-go breakfast option for even the busiest of mornings.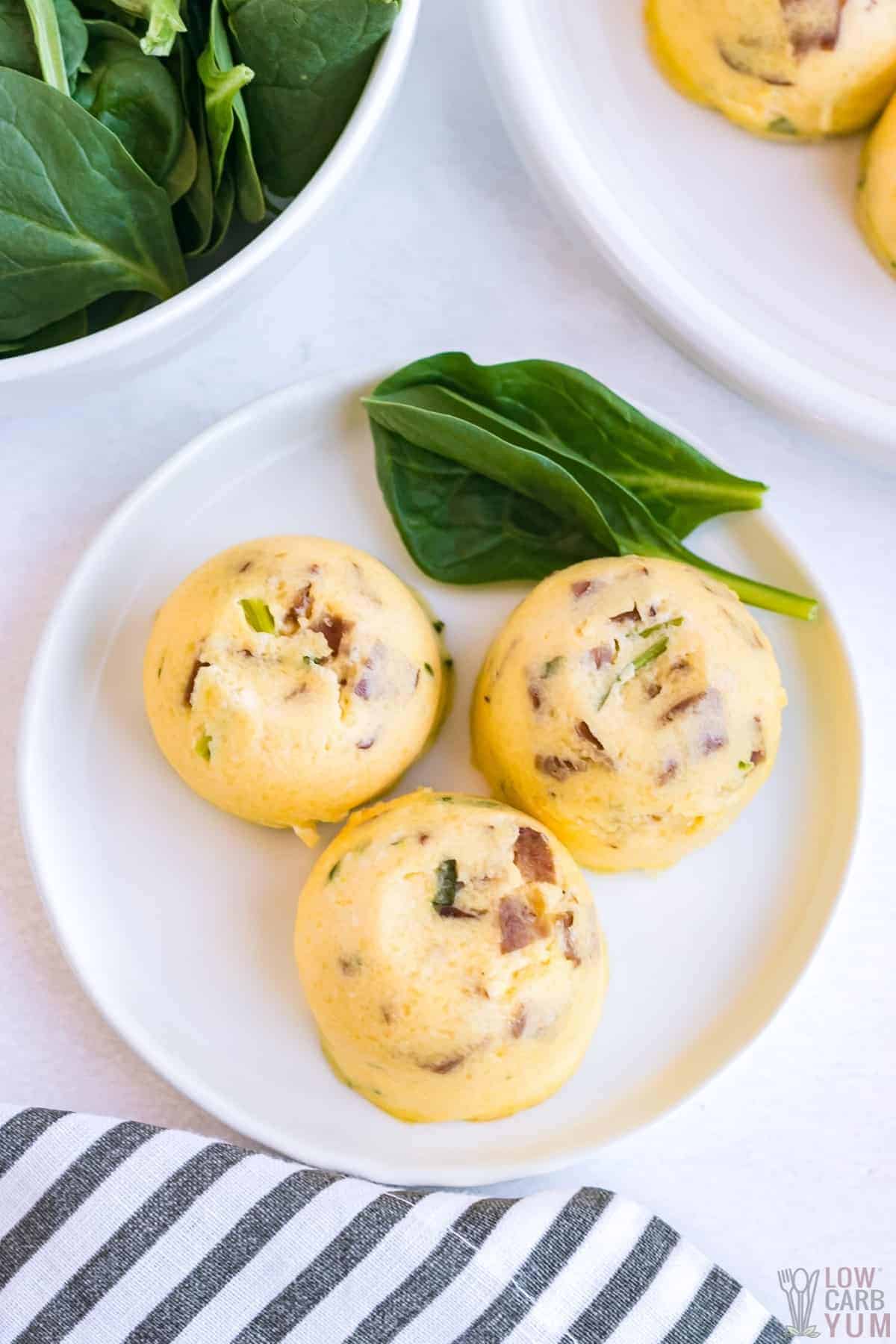 Sheet pan chicken fajitas
These sheet pan chicken fajitas are sizzling with flavor and super quick to prepare. Add them to your weekly meal rotation!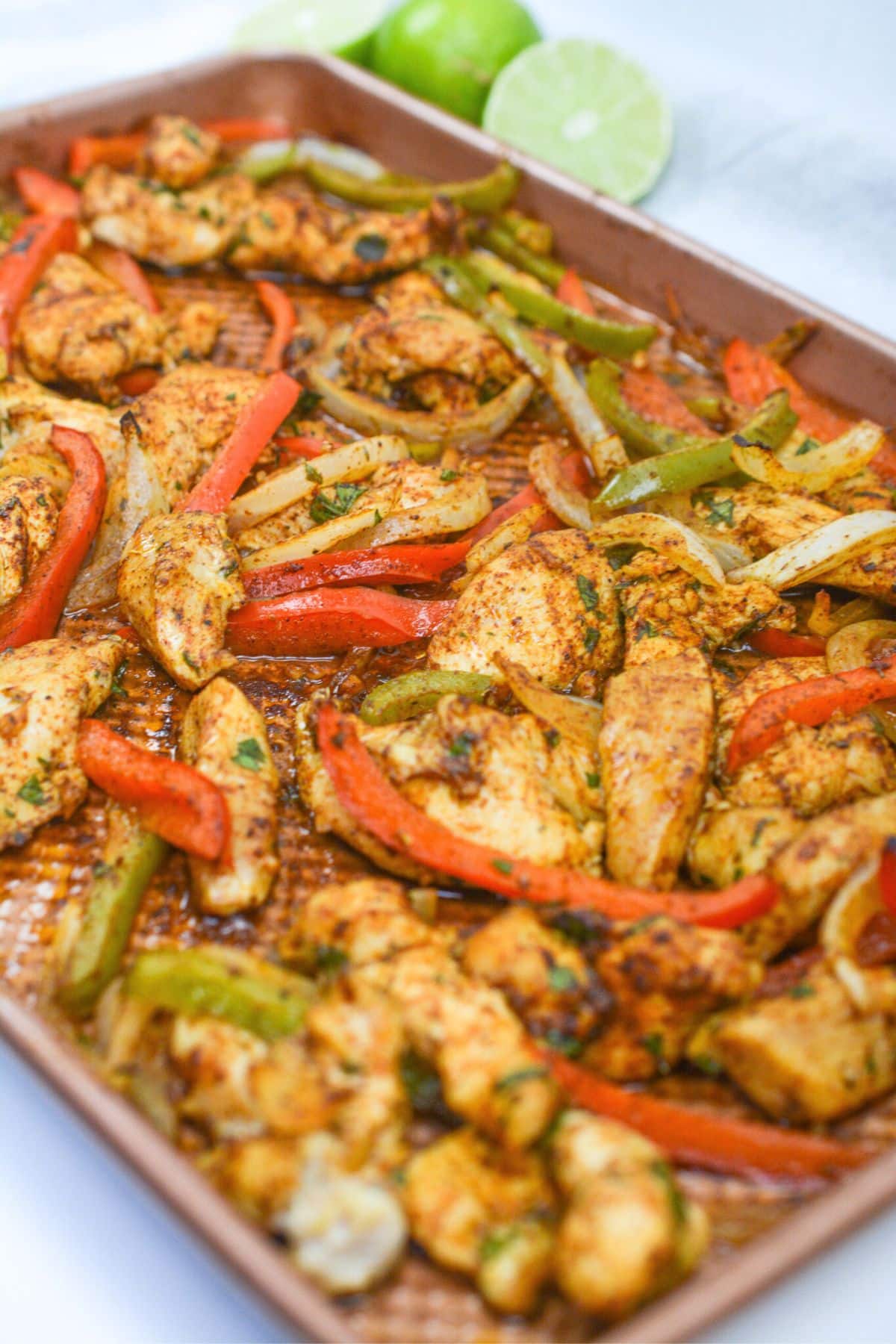 Keto southwest chicken salad
This southwest chicken salad is a great way to use leftover chicken for a fresh and healthy lunch option. Plus, the sauce is low-carb and sugar-free.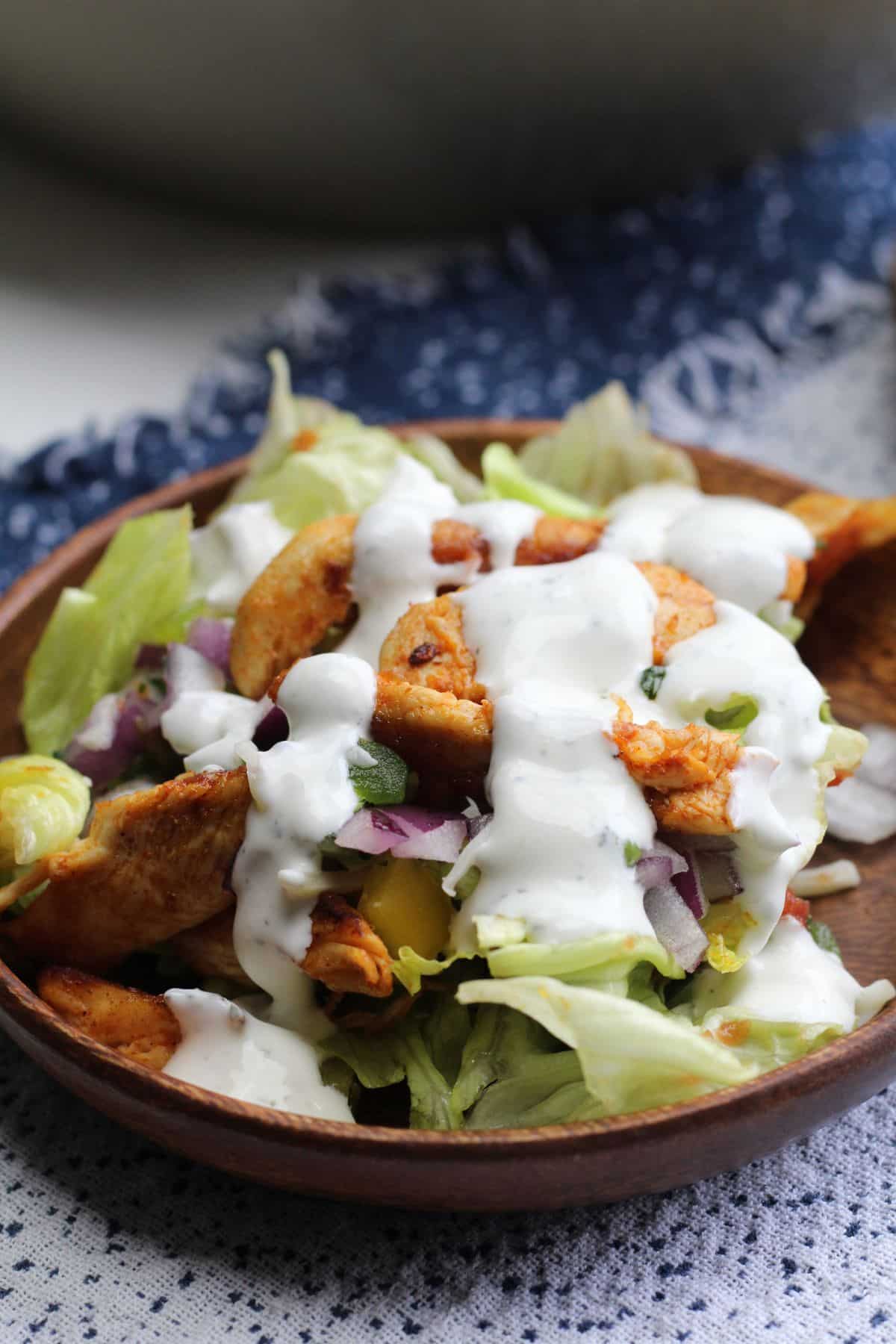 Air fryer pork tenderloin
This air fryer pork tenderloin comes together in 35 minutes for a tender and juicy protein source.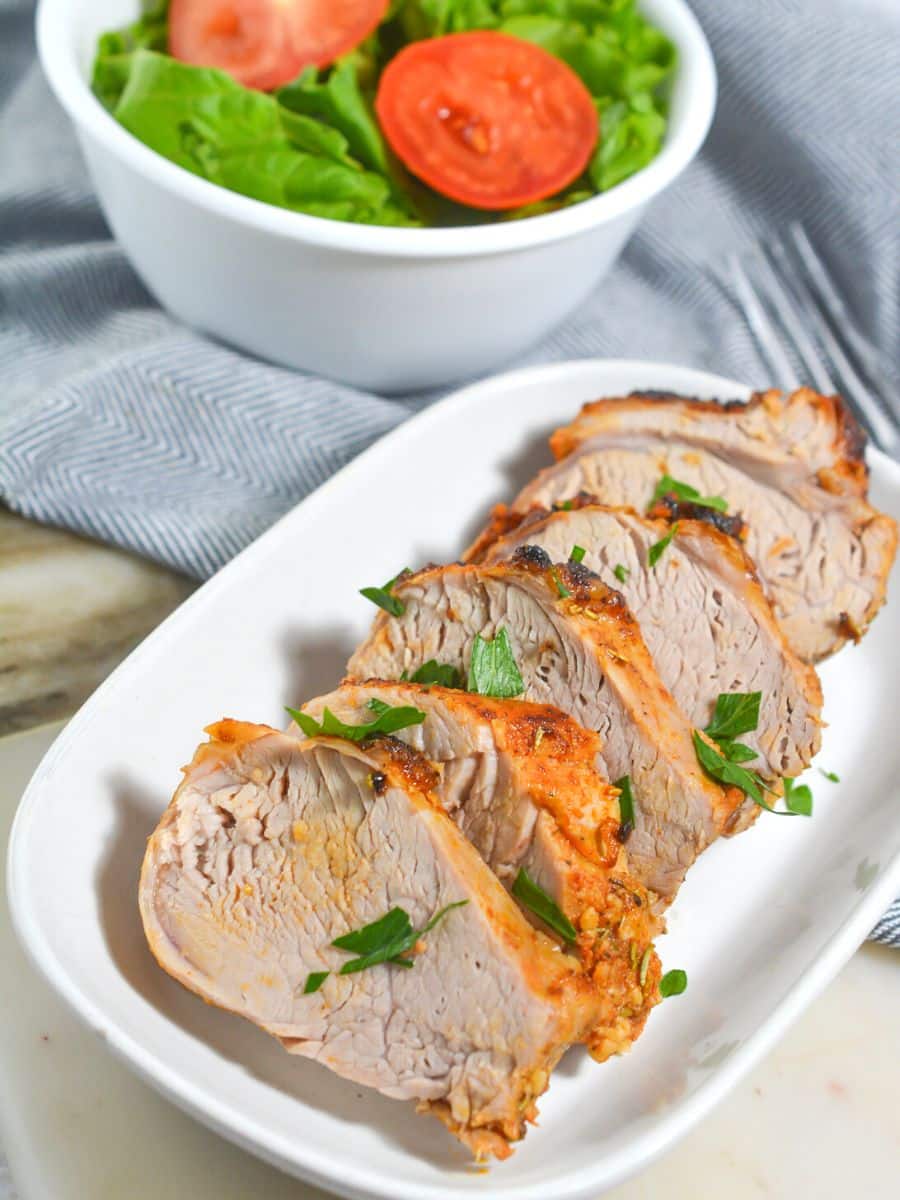 Crustless spinach cheese pie
This crustless spinach cheese pie is simple to make and pretty darn yummy. Layers of eggs, spinach, and shredded cheese make a macro-friendly meal.
Meal prep this recipe for a week of yummy meals!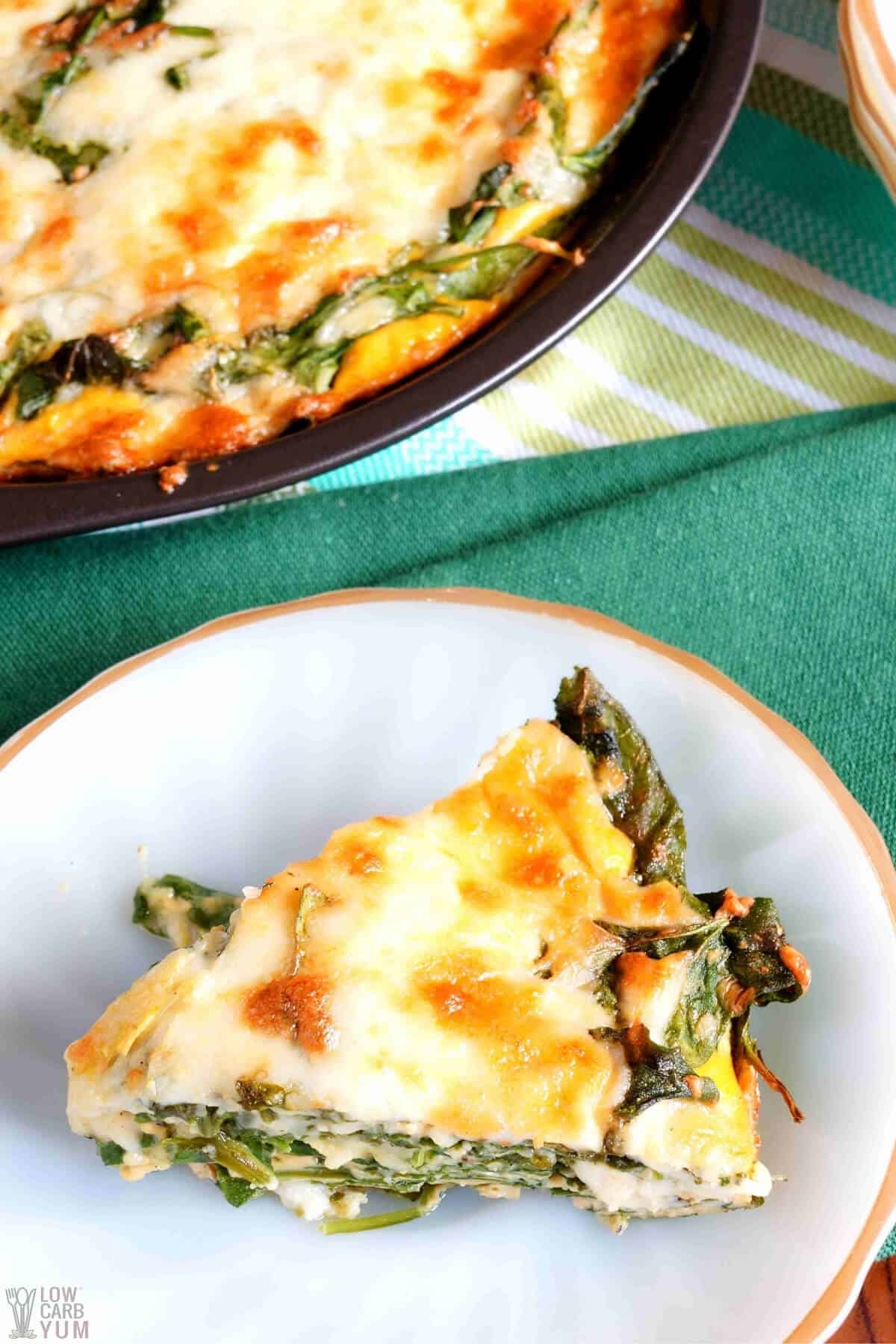 Prawn curry with coconut milk
My prawn curry with coconut milk is super rich and flavorful, with just the right amount of spice.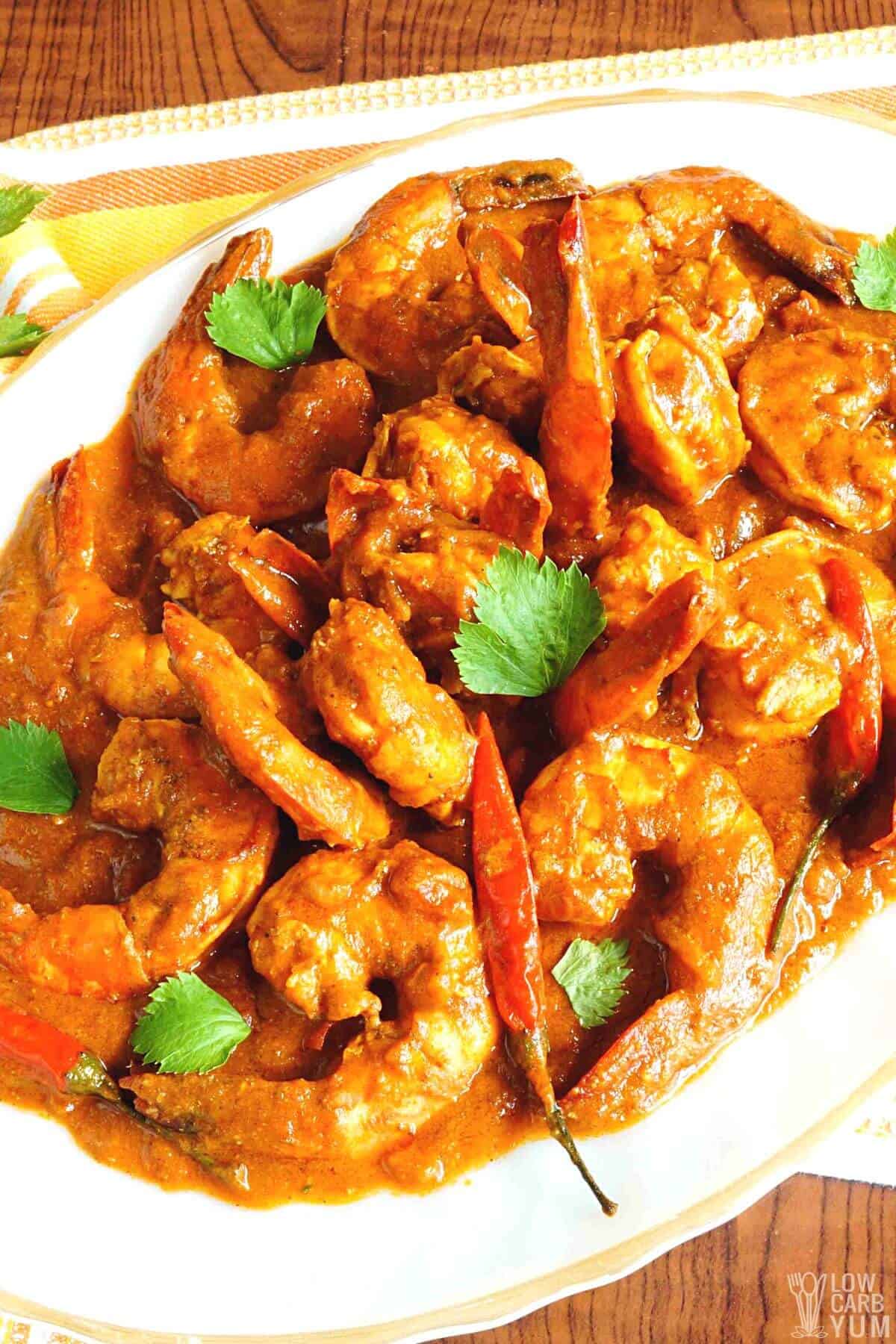 Keto burrito bowls
These keto burrito bowls are quick to prep and great for leftover ingredients! Top with your favorite low-carb additions like sour cream, avocado, and shredded cheese.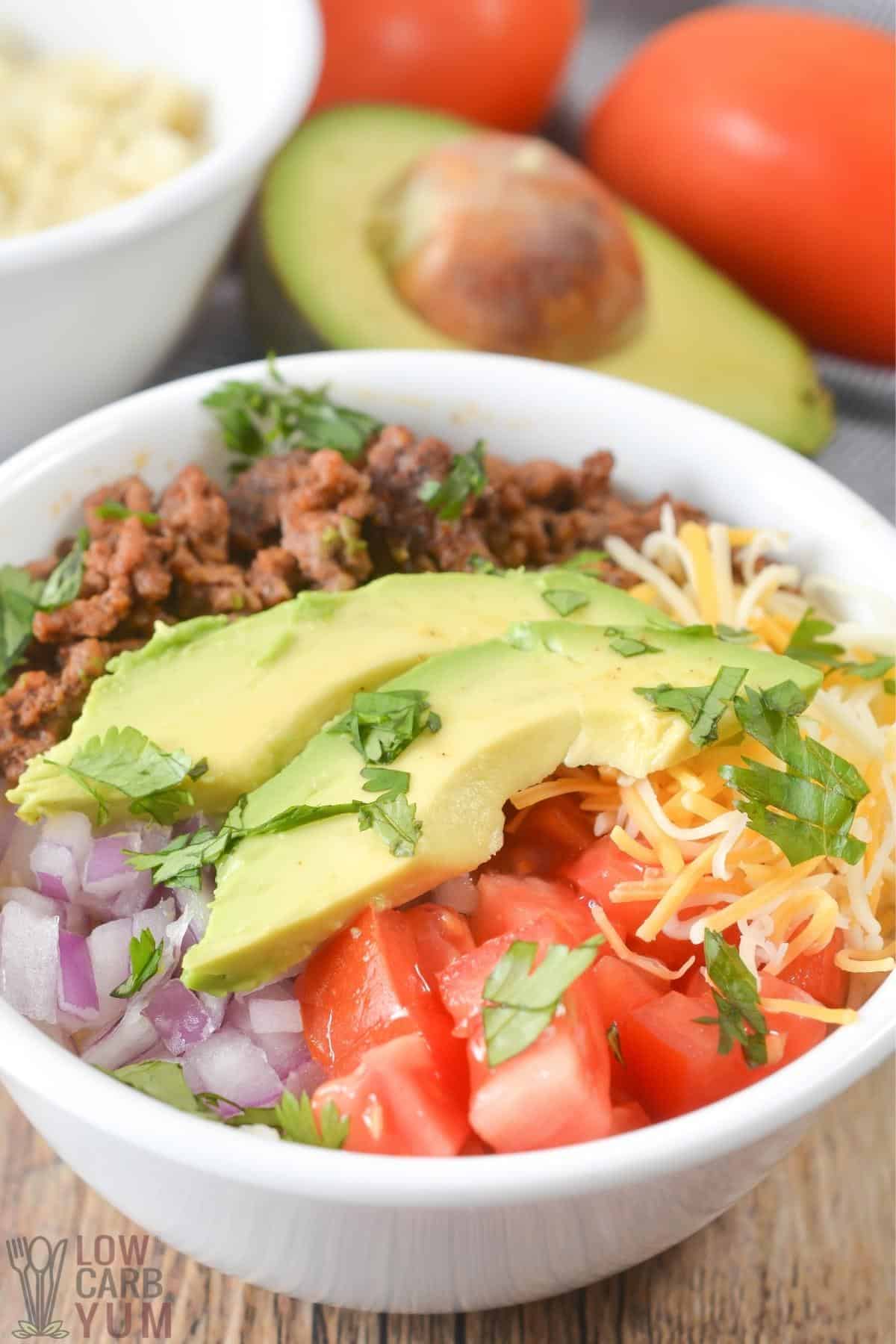 Keto jambalaya
My keto jambalaya is filled with spicy sausage, juicy shrimp, and low-carb vegetables for an unbeatable combination.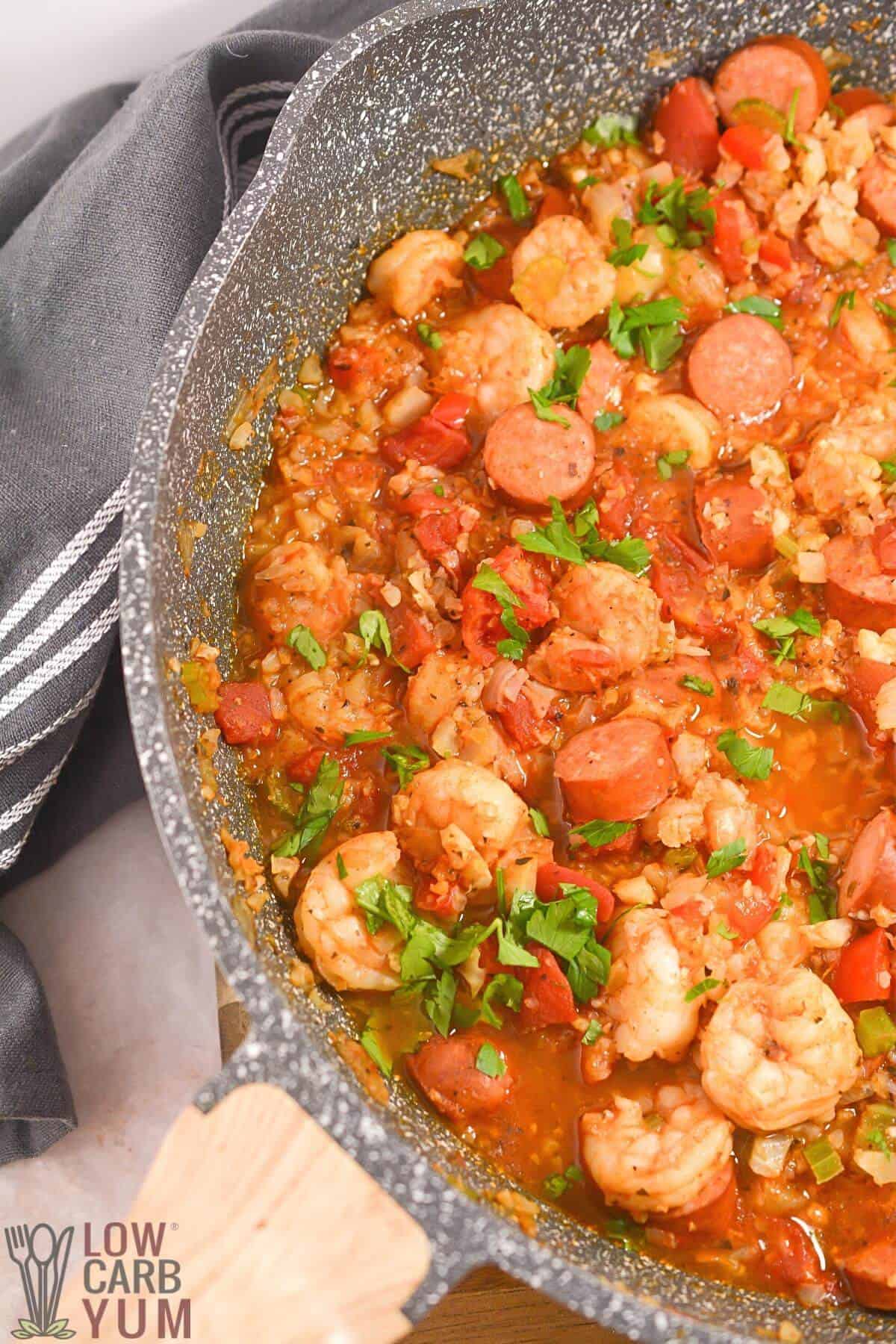 FAQs
Here are some questions people often ask about following a lazy keto diet. If you don't see your question in this list, please leave it in the comments.
What is dirty lazy keto?
Dirty keto and lazy keto are actually two different keto diets!

On a lazy keto diet, you prioritize whole foods with low-carb counts, limiting processed foods so that you can reach ketosis. You only keep track of net carbs, not protein or fat content.

On a dirty keto diet, you're once again tracking your macronutrients, eating low-carb foods, and keeping your carb intake to under 50g per day.

With a dirty keto diet, however, you definitely aren't prioritizing health. Ultra-processed foods and unhealthy fats are a-ok as long as they fit your macros!

Following a dirty keto diet may be effective in helping you lose weight, but it could also come with health problems like increased cholesterol and the chance of heart disease.
Can you still lose weight on lazy keto?
You can definitely still lose weight on a less restrictive keto diet, though it's not guaranteed. Food quality, calorie intake, and carbohydrate intake will all affect your ability to lose weight; when you're not tracking all of your macros, ketosis doesn't always happen!

For the best weight loss results, remember to focus on nutritious, whole foods and keep your carb intake under the daily recommendation.
What are the rules for lazy keto?
The rules are pretty darn simple:
- Eat whole, low-carb foods
- Avoid packaged and processed foods
- Eat under 50g carbs per day
Yep, it's really that easy!
If You Like This Post, Check These Out!
Looking for more keto recipes? Try any of these tasty low-carb meals:
Follow us on FACEBOOK, PINTEREST, and INSTAGRAM for even more tasty keto-friendly recipes!