Almonds are highly nutritious, filled with healthy fats, and can be made into anything from flour to nut butter – but are almonds keto diet friendly? Dig into almond nutrition facts, health benefits, and low-carb recipes!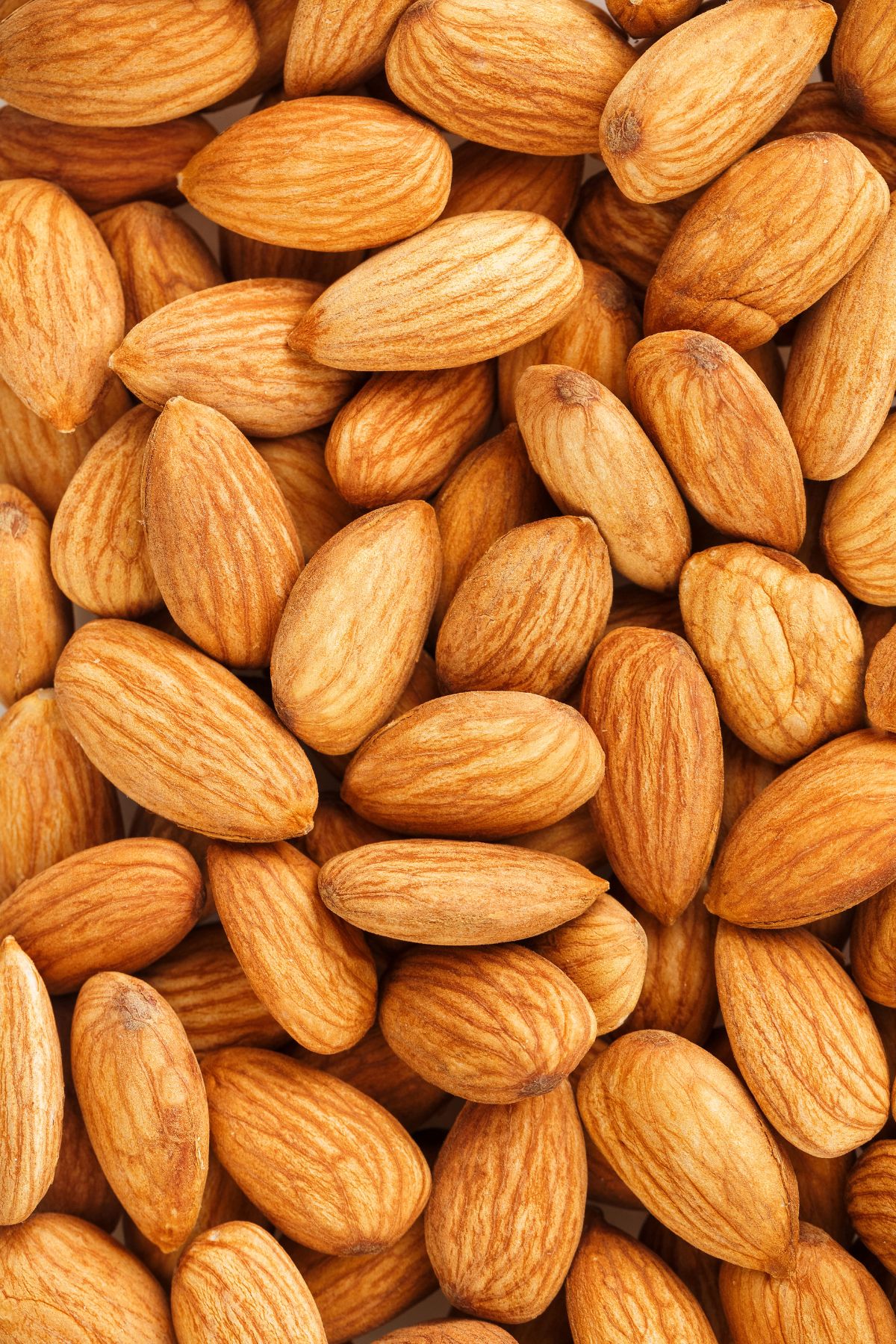 Simultaneously sweet and bitter, almonds are a real treat.
From savory cooking to decadent baking, this versatile tree nut can be used in a variety of your favorite recipes to add additional fat content and a satisfyingly chewy texture.
Still, the question remains – are almonds keto?
According to the keto food pyramid, some nuts can be enjoyed on a ketogenic diet in moderation. BUT not all nuts are low-carb!
In this post, we'll take a look at almond macro and micronutrients to find out once and for all if almonds are a keto food.
Note: For more information on keto-friendly foods, this keto food list is perfect for anyone starting the keto diet.
Are almonds keto diet-approved?
Lucky us! Not only are almonds keto, but they're also an incredibly versatile ingredient to add to your low-carb diet.
You can enjoy almond milk, almond flour, and almond butter as great low-carb alternatives to traditional ingredients; each is filled with bonus healthy fats that can help you reach your macronutrient goals.
One serving of almonds, approximately ¼ cup, contains just 2.5 grams of net carbs – this low-carb count makes it easy to eat almonds as a part of your regular diet.
Try including a handful of raw or dry roasted almonds in your keto meal plans; just make sure to opt for varieties without any added sugar.
Note: Interested in incorporating almond flour into your baking? Check out my post on The Ultimate Guide To Baking With Almond Flour!
Almond nutrition facts
Though calorie-dense, almonds have favorable macronutrients for a keto diet when eaten in moderation.
The macronutrients for ¼ cup, or approximately 23 raw almonds, include:
Total carbs – 6g
Net carbs – 2.5g
Fat – 14g
Protein – 6g
Fiber – 3.5g
There are also several associated health benefits to including almonds as a regular part of your diet. These benefits include:
High in antioxidants and vitamin E, which protect from oxidative damage; this can help reduce inflammation and signs of aging, as well as lower your risk for heart disease, cancer, and Alzheimer's disease.
Can help regulate blood sugar.
Magnesium levels aid in lowering high blood pressure.
Keto almond recipes
Are you convinced to start eating almonds more regularly? Begin with these easy low-carb recipes:
1. Italian almond macaroons
These Italian almond macaroons are super easy to make with just a few ingredients – loaded with amazing almond flavor.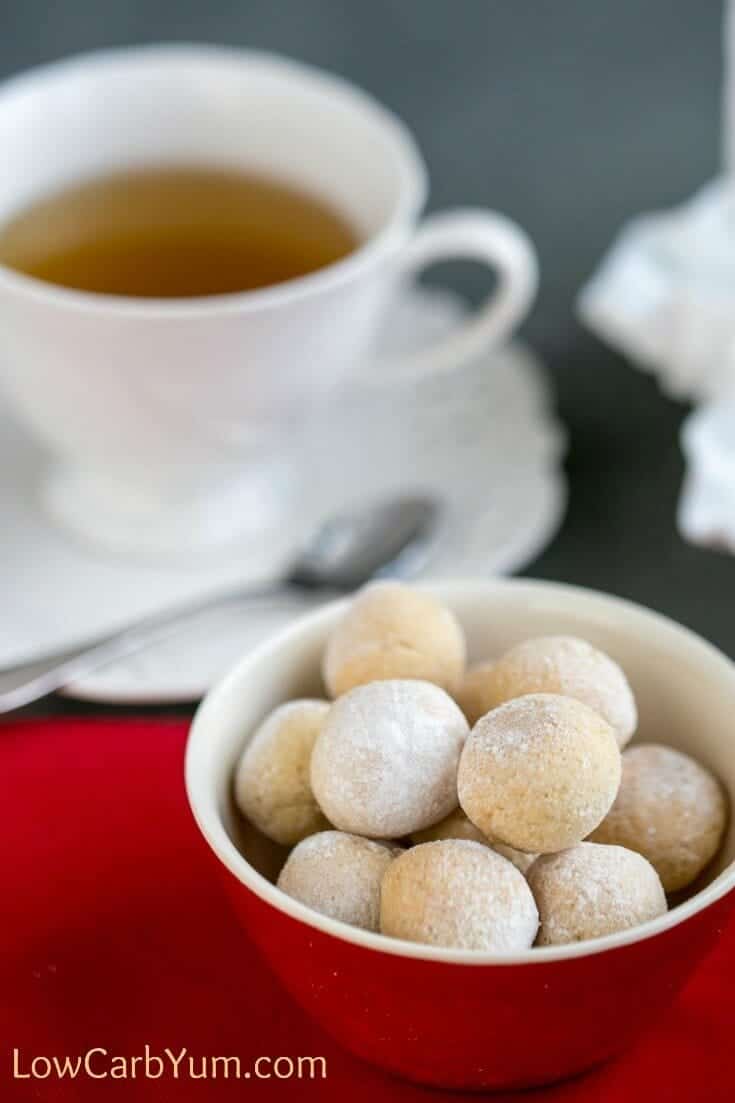 2. Almond flour brownie bites
My keto brownie bites are rich and chocolatey, made with low-carb almond flour.
Note: For almond baking tips, check out my post on Almond Meal vs. Almond Flour: What's The Difference?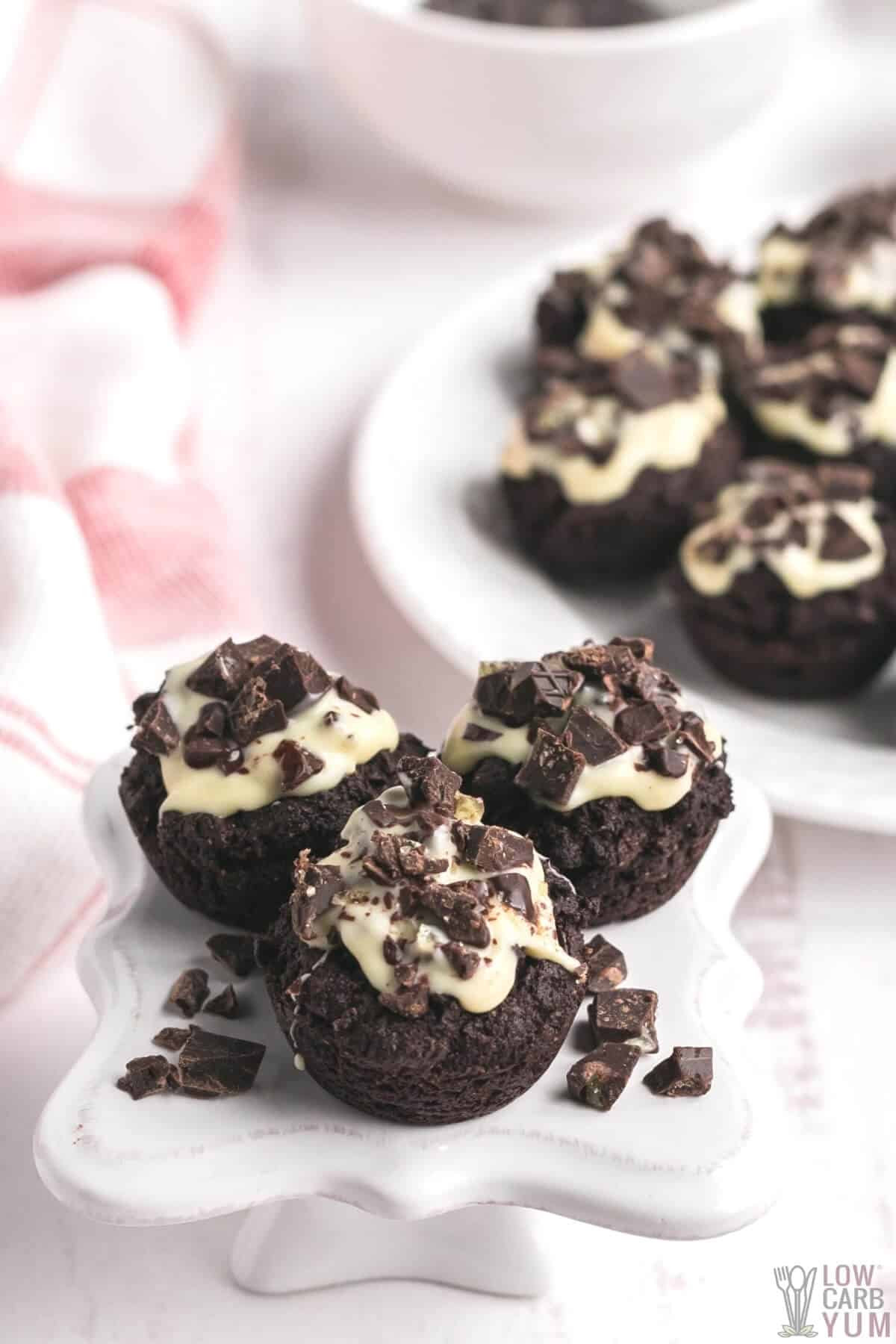 3. Low-carb tortillas
These low-carb tortillas are perfect for wraps, tacos, or enchiladas; they use almond flour instead of wheat flour for a ket0-friendly alternative.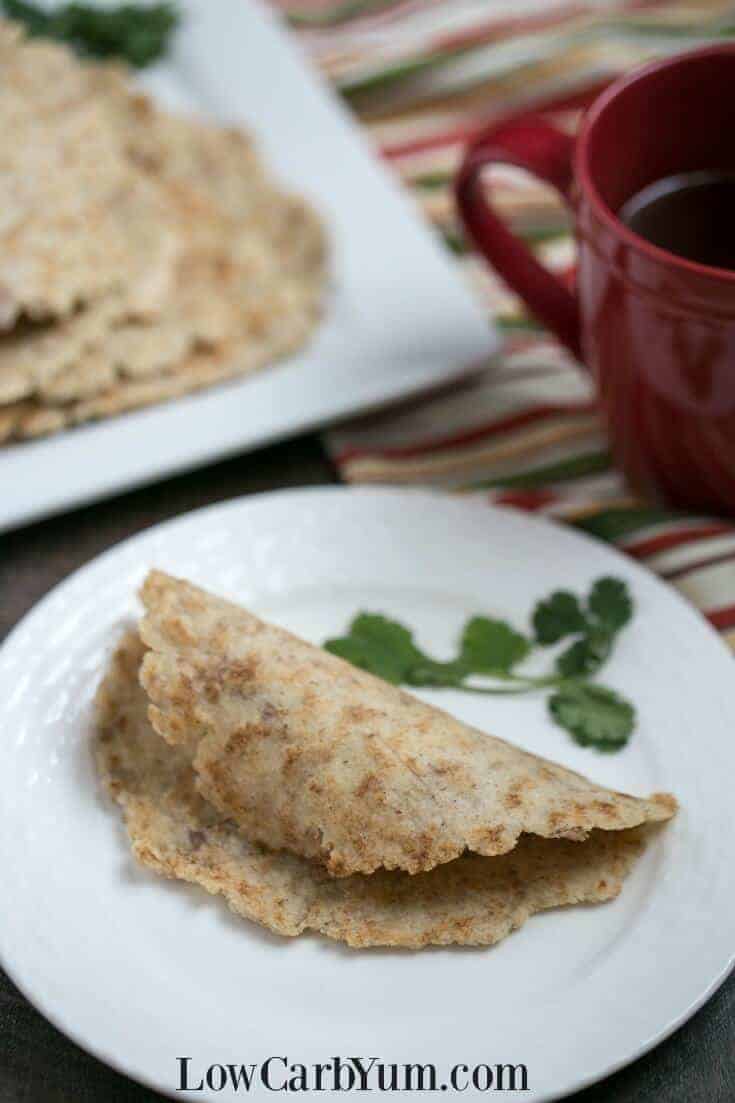 4. Strawberry almond milk protein shake
For a quick and easy breakfast, try my strawberry almond milk protein shake; it's filled with great protein content from whey powder and almond milk.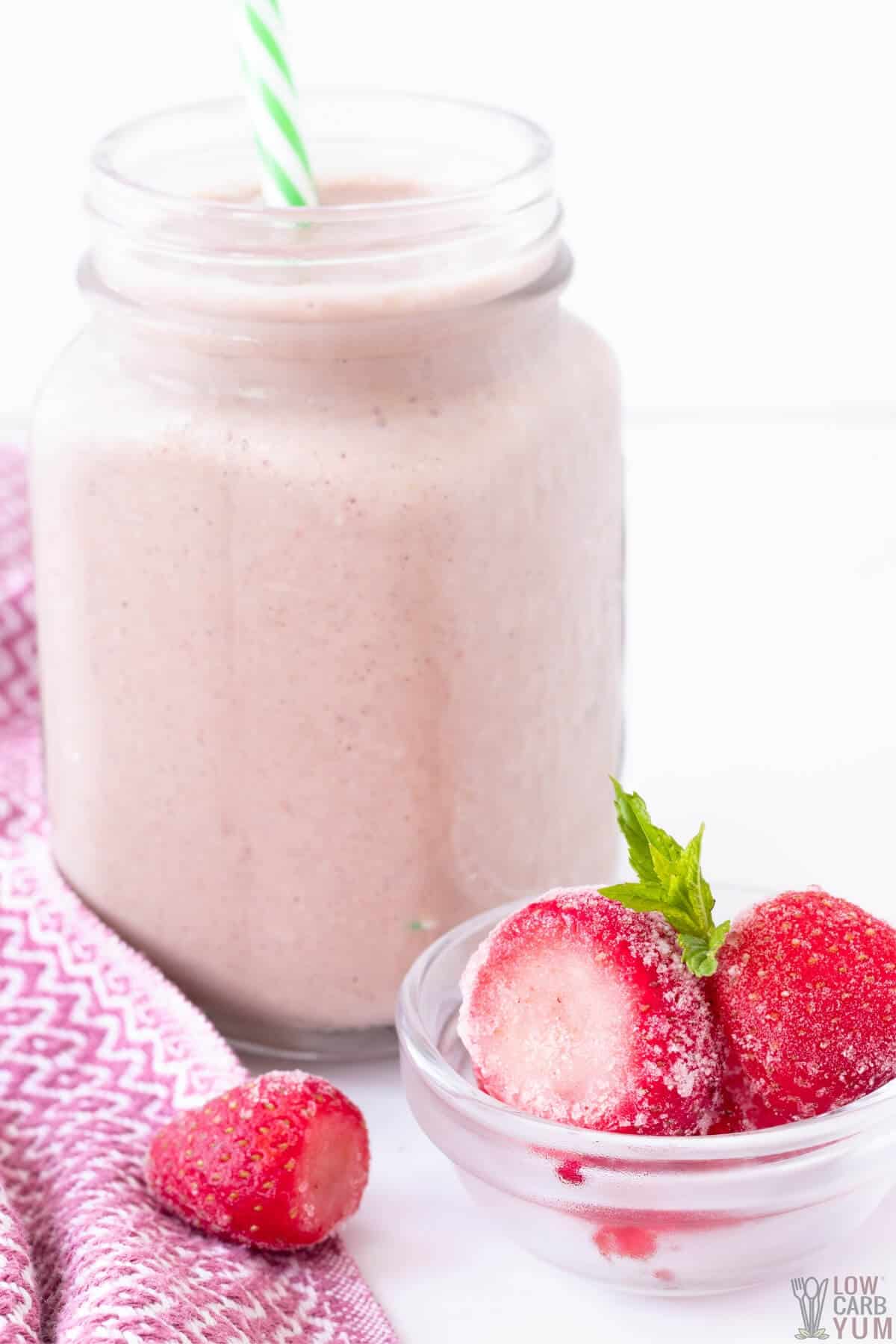 5. Dark chocolate almond bark
My dark chocolate almond bark combines the best of both worlds – sweet and salty!
Flaky sea salt tops dark chocolate for a decadent pairing.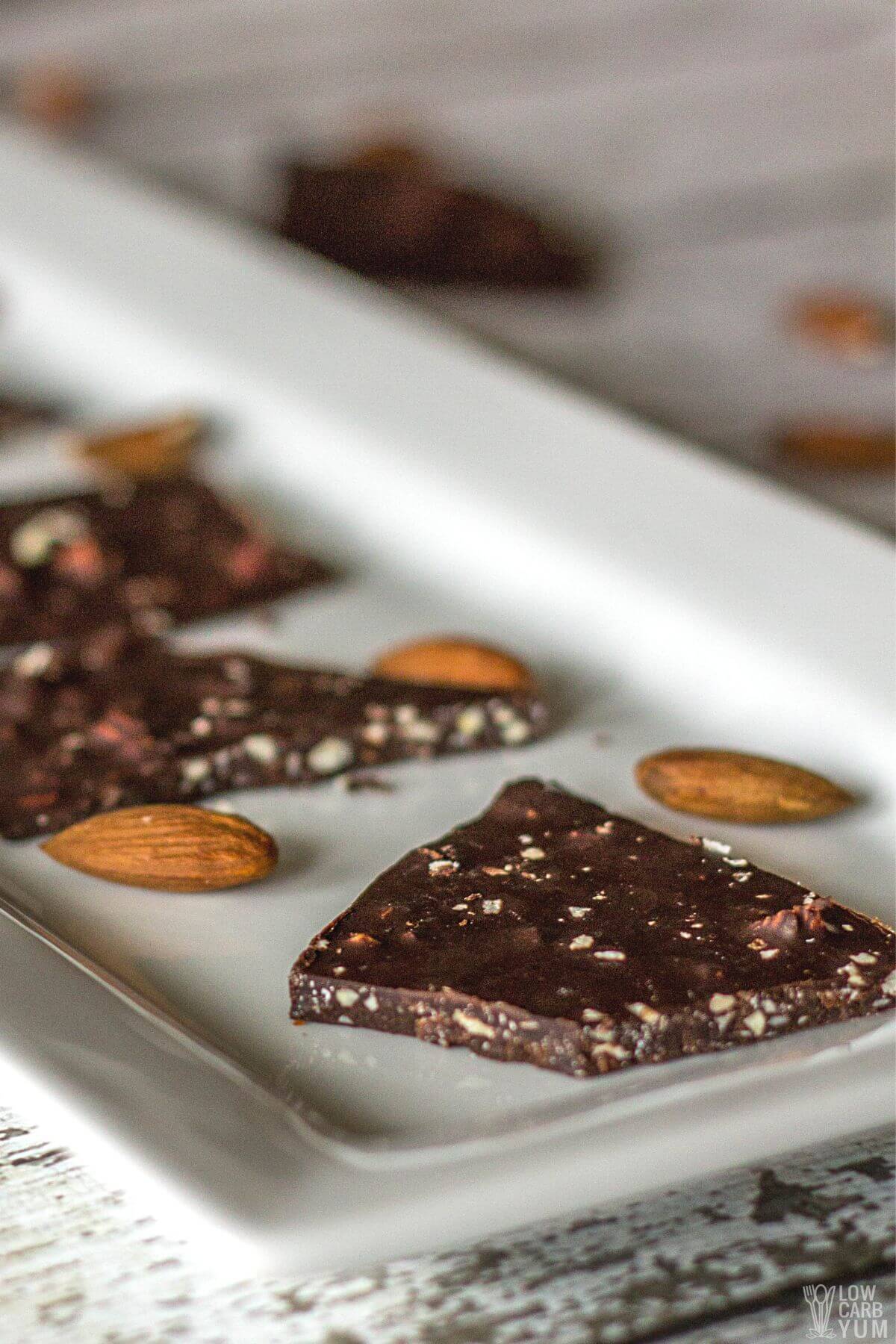 6. Keto soft pretzels
These keto soft pretzels are totally addicting; enjoy them with mustard or a low-carb cheese sauce.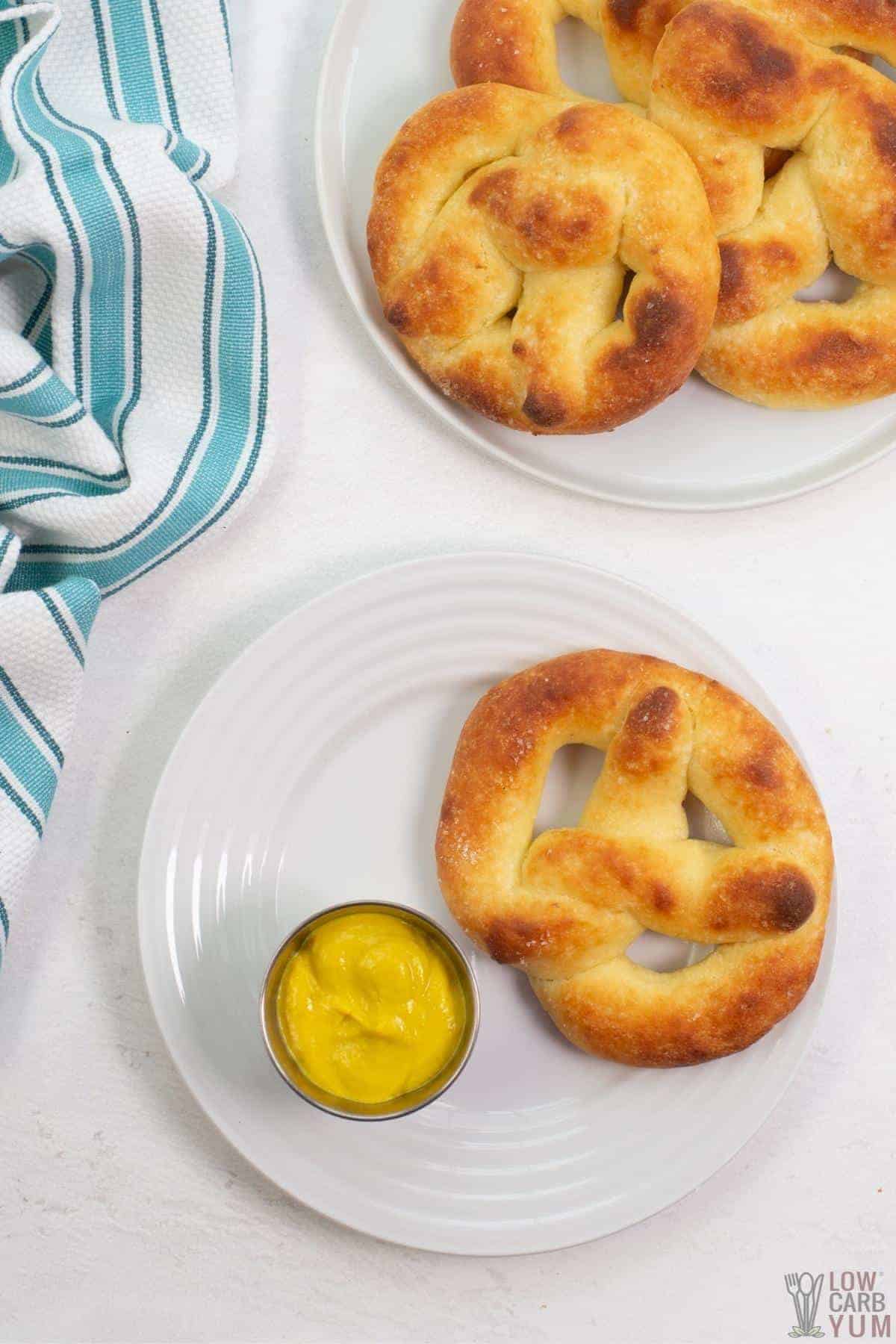 7. Almond flour cake
My almond flour cake is light, fluffy, and slightly understated; it's humble desserts like this that secretly make the biggest statement!
Add a bit of almond extract to your cake mix to make an even bigger impact.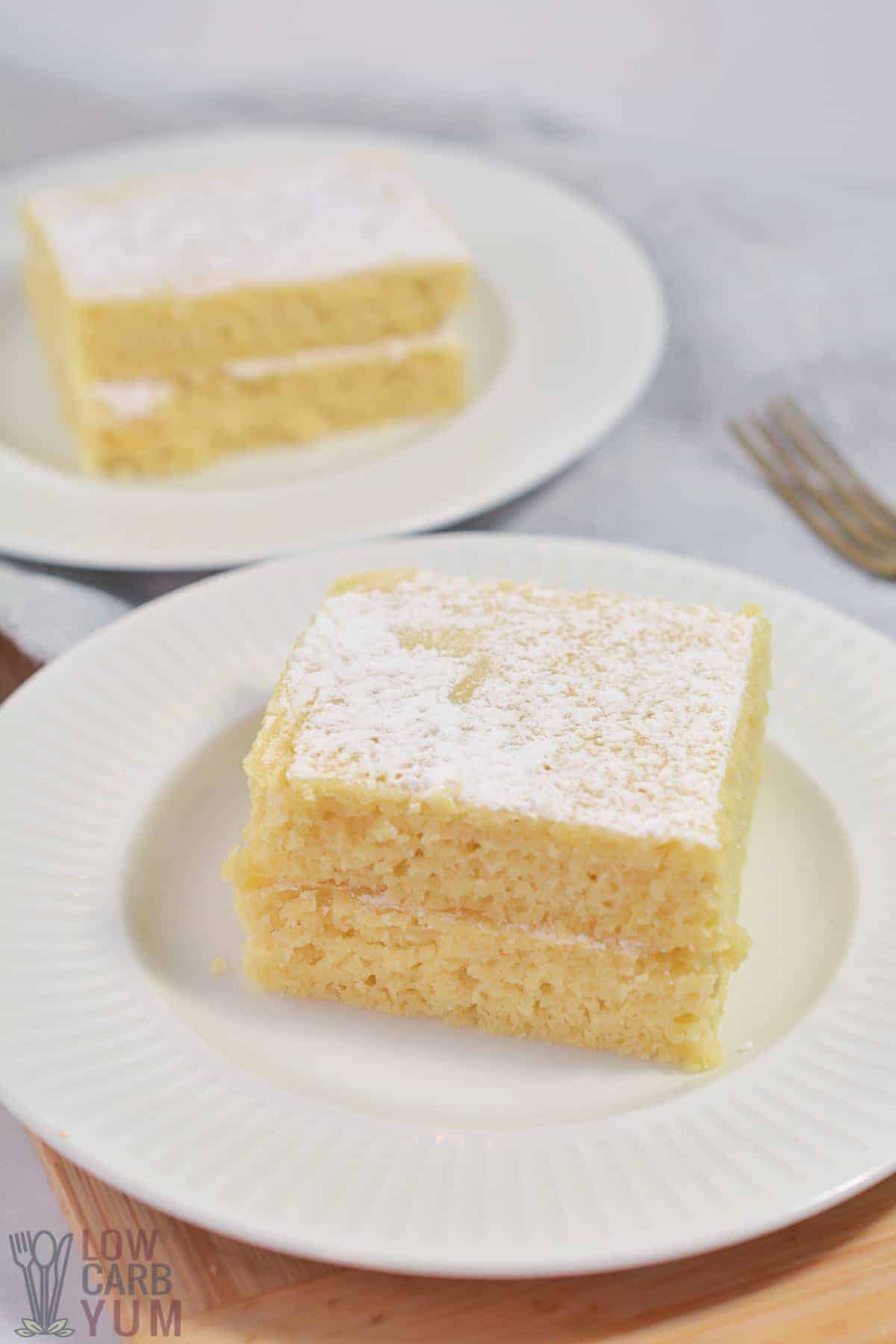 FAQs
Here are some questions people often ask about eating almonds on a ketogenic diet. If you don't see your question in this list, please leave it in the comments.
What nuts are ok on keto?
You can eat most nuts in moderation on a keto diet; they're a great source of healthy fats and are often also low in carbohydrates.

The best tree nuts to eat on keto include:
Macadamia nuts – 5g net carbs/100g
Almonds – 9g net carbs/ 100g
Pecans – 4g net carbs/ 100g
Brazil nuts – 4g net carbs/ 100g
Pine nuts – 9g net carbs/ 100g
Walnuts – 7g net carbs/ 100g
Hazelnuts – 7g net carbs/ 100g

You can also eat peanuts, technically a legume, for 8g net carbs per 100g. Higher-carb nuts, like cashews and pistachios, are more difficult to include as part of a well-balanced keto diet.
Which nuts have the least carbs?
Brazil nuts, pecans, and macadamia nuts have the least amount of net carbs, making them preferable for a low-carb diet. Pecans and Brazil nuts both have 4g net carbs/100g, while macadamia nuts have 5g net carbs/100g.
How many almonds can you eat on keto?
Most keto diets recommend you keep your daily net carb intake to 50g or less; a handful of almonds contains 2.5g net carbs and is a good daily serving size. This way, you can spread out your carb intake for a balanced meal plan.

Though almonds are low in carbs, they're also just a snack food. You'll want to make sure to include a wide variety of nutritious foods in your meals, including vegetables, low-carb fruits, and protein sources.
Are 50 almonds a day too much?
Not necessarily! Fifty almonds is a little over two serving sizes; this evens out to approximately 6g net carbs. You should be able to fit this into your daily carb count without issue.

Still, because almonds are a calorie-dense food, those monitoring their calorie intake may want to stick to a single serving of almonds per day.
If you like this post, try these!
Now that we've answered "Are almonds keto?", check out some other low-carb recipes that are all full of nuts and healthy fats:
Follow us on FACEBOOK, PINTEREST, and INSTAGRAM for even more tasty keto-friendly recipes!