While there's no question that all vegetables are nutritious, they don't all fit well into a keto diet. With varying carb counts and sugar contents, eating too much of a vegetable could compromise your ketosis. So are Brussel sprouts keto? Let's find out.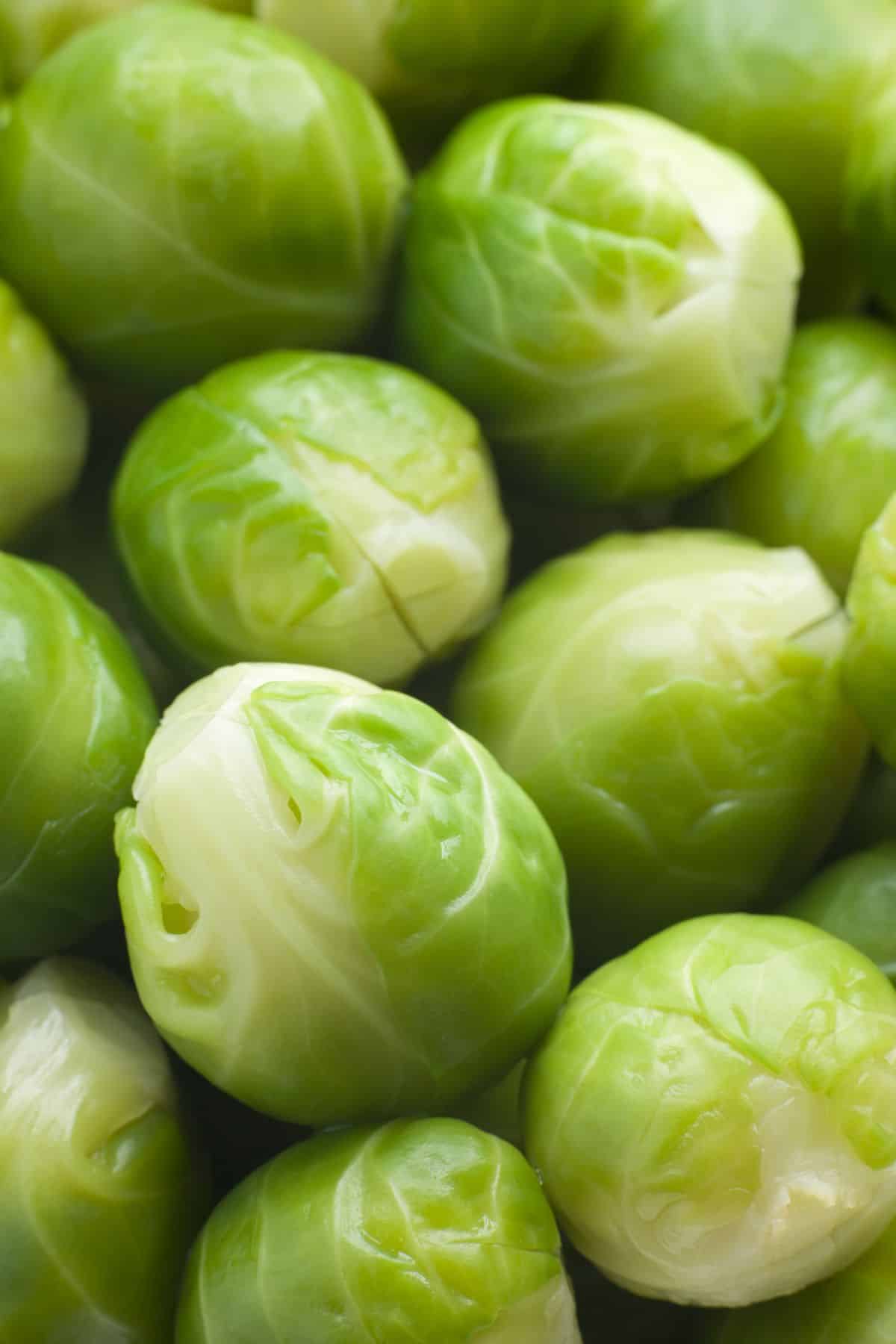 Some people give brussels sprouts a bad name. But I think this sometimes hated vegetable is super delicious; it all depends on how you cook 'em!
Whether you love them or hate them, this nutrient-packed vegetable has a ton of health benefits including high amounts of antioxidants and fiber. They're even reported to help with blood sugar regulation!
But can you eat Brussel sprouts on a keto diet?
When following a ketogenic diet, you need to be a little picky when choosing which vegetables to enjoy; they're not all built the same!
In fact, some vegetables have a super high-carb count and should be avoided altogether.
In this post we'll do a deep dive into these little sprouts and answer the question once and for all – are Brussel sprouts keto?
Note: Check out the best keto vegetables for more low-carb veggie ideas. For even more food groups, the keto food list is perfect for anyone starting the keto diet.
Are Brussel sprouts keto?
Good news: you can totally eat brussels sprouts on a keto diet!
This keto-friendly vegetable is low-carb and can be enjoyed just about as often as you'd like.
A serving size of Brussels sprouts (½ cup cooked) contains 3.5 g net carbs which can fit easily into your daily carb allowance.
I encourage you to cook up some fresh brussels sprouts for a side dish to a variety of keto meals.
Brussel sprouts nutrition facts
Now that we know Brussels sprouts are keto, let's take a look at their macro and micronutrients.
½ cup of cooked Brussels sprouts include:
Calories: 28
Carbs: 5.5g
Fiber: 2g
Protein: 2g
Vitamin C: 53% of your daily value
Vitamin K: 91% of your daily value
Low-carb Brussel sprout recipes
Ready to add Brussels sprouts to your diet? Try any of these keto brussels sprouts recipes.
Pan Fried Brussels Sprouts with Bacon and Cranberries
If you're looking for a vegetable that no one could deny, you need to try these crispy keto Brussel sprouts with bacon and cranberries.
I'm convinced that this recipe would turn any brussels sprouts deniers into life-long fans!
The sprouts are fried in bacon fat until they are browned with perfectly crispy edges for an undeniably good flavor.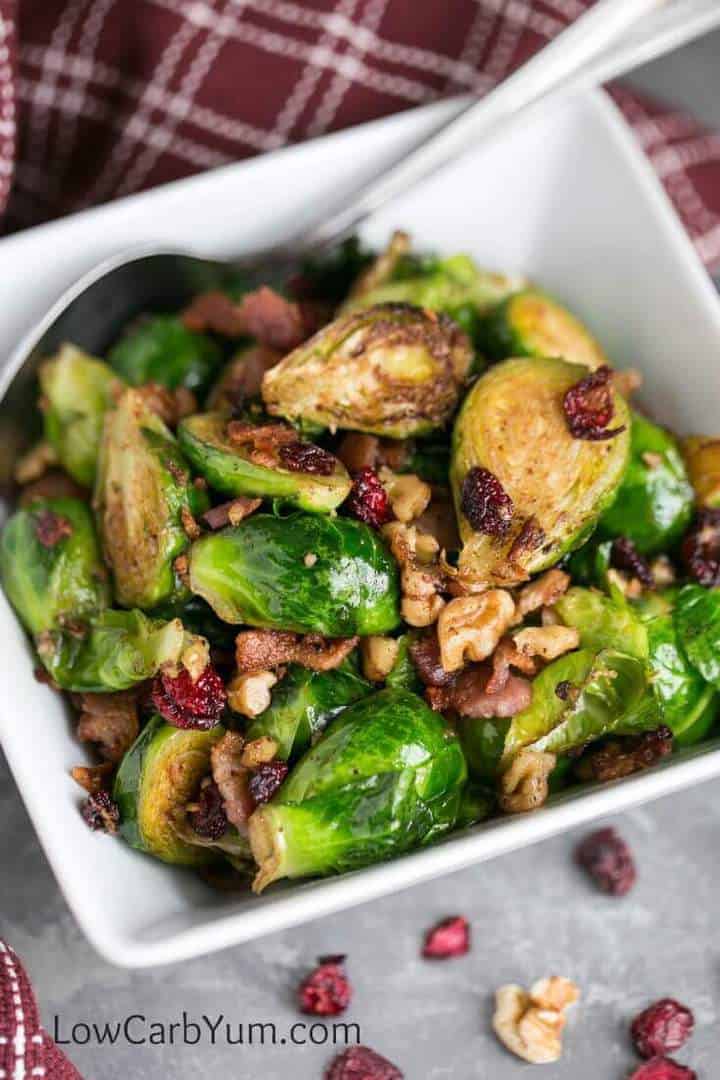 Roasted Brussels Sprout Soup with Bacon
If you want to add some sneaky sprouts into your dinner rotation, why not blend a savory soup with roasted brussels sprouts?
My Brussels sprout soup contains simple ingredients like bacon and finely chopped onion for a quick, weeknight recipe.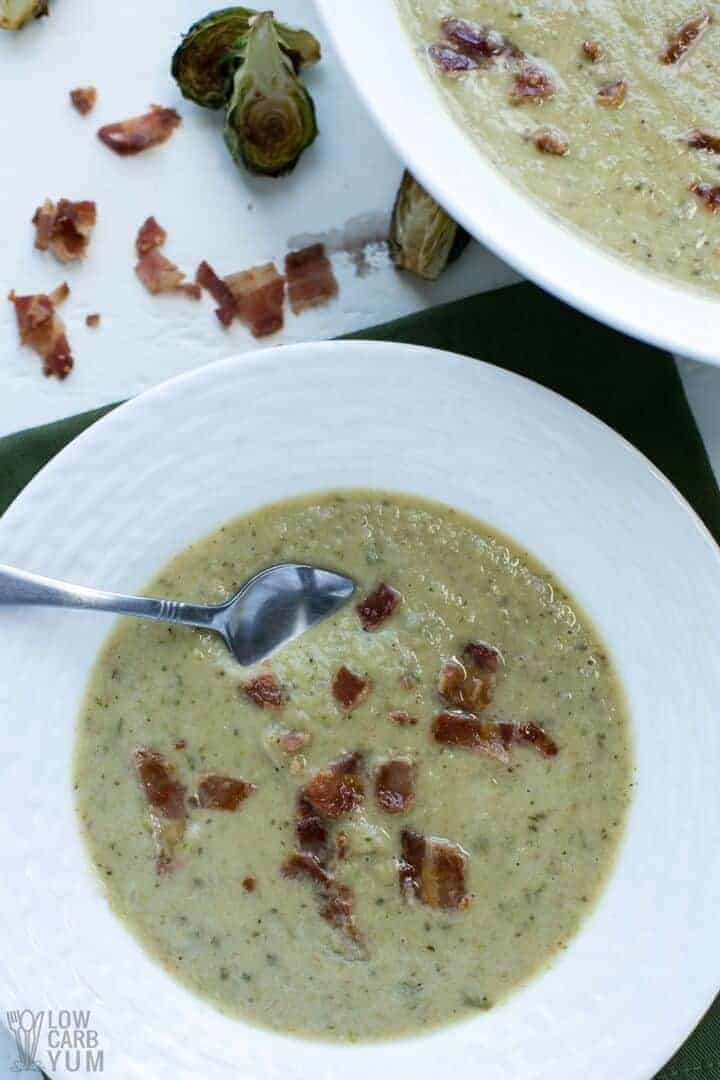 Easy Oven Roasted Vegetables Recipe
One of my favorite ways to enjoy keto vegetables of any variety is to roast them in the oven.
My oven-roasted vegetables recipe is super versatile and can be used for any of your favorite, keto-approved veggies.
Simply add dressed, halved spouts to a lined baking sheet and bake until brown for the perfect roasted Brussel sprouts.
This basic recipe uses just olive oil and salt and pepper for seasoning, but you can dress it up however you'd like!
Add different oils, a dash of balsamic vinegar, apple cider vinegar, or whatever spices you prefer.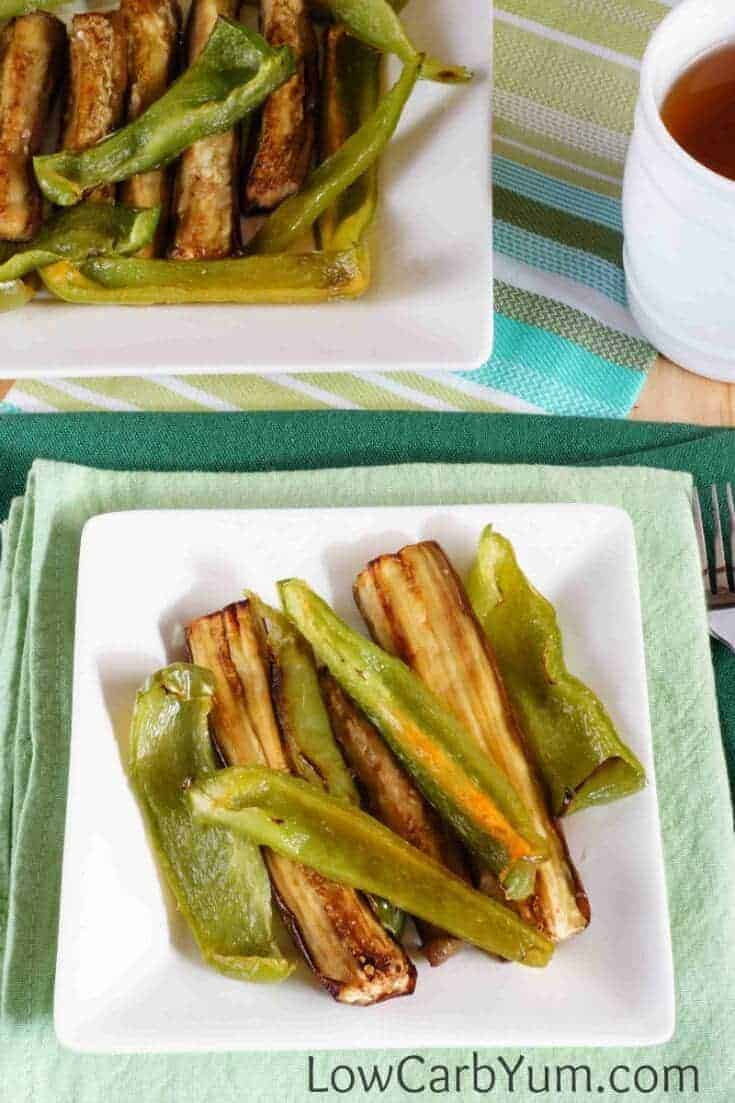 Steak and Brussels
I have a range of keto frozen meals that I like to have on hand for those nights when there just isn't any time to spare!
My steak and Brussels recipe is quick to prepare and freezes well.
Simply cook Brussel sprouts however you'd like, and serve them with some air fryer steak.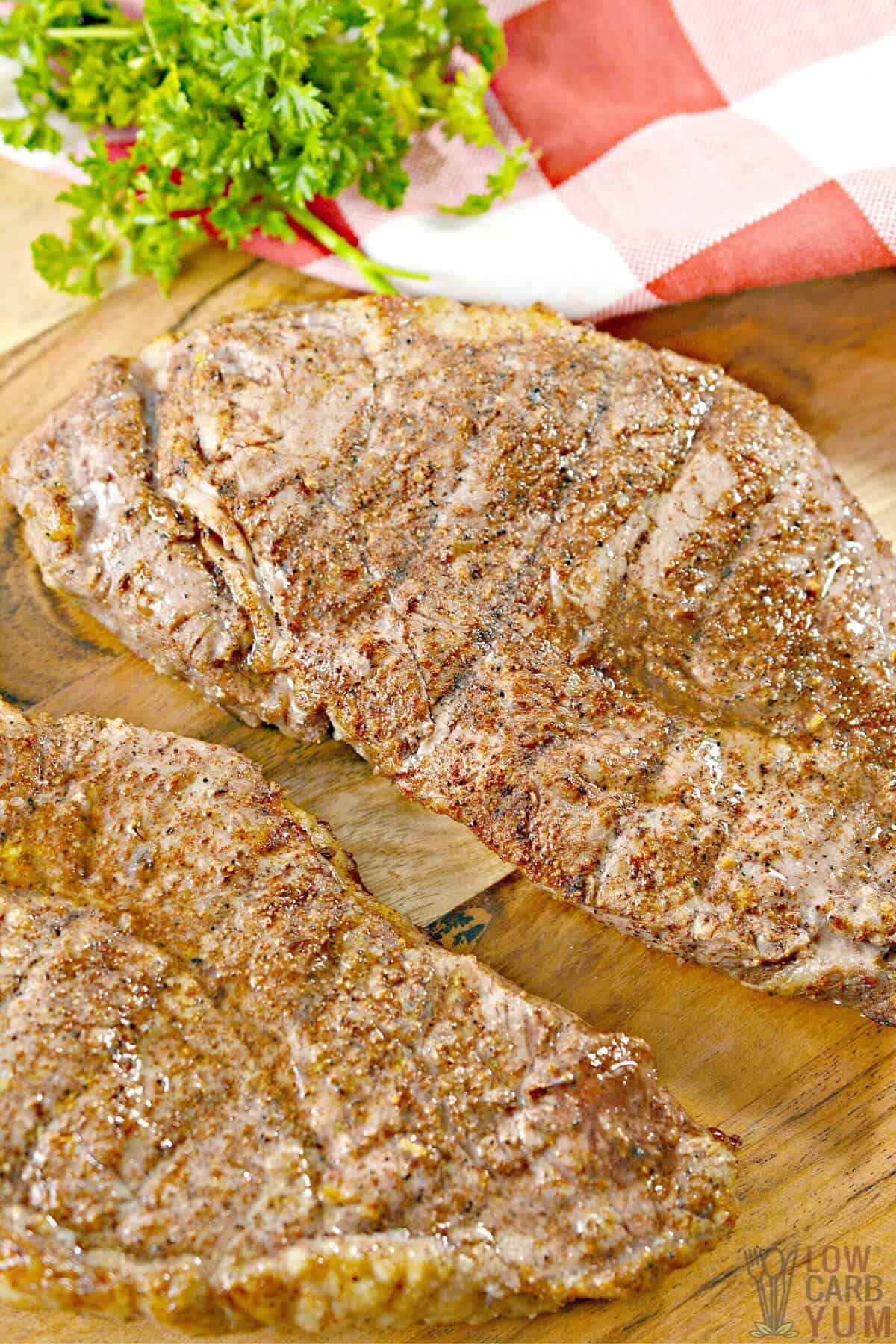 Berkshire Pork Chops Pan Seared
While this particular recipe doesn't technically call for Brussels sprouts, I think they would make the perfect side dish for my pan-seared pork chops.
You can whip up some air fryer brussels sprouts in 20 minutes or less for the ultimate side dish!
Dress your crispy brussels sprouts in a spritz of oil and some salt and pepper and you're good to go.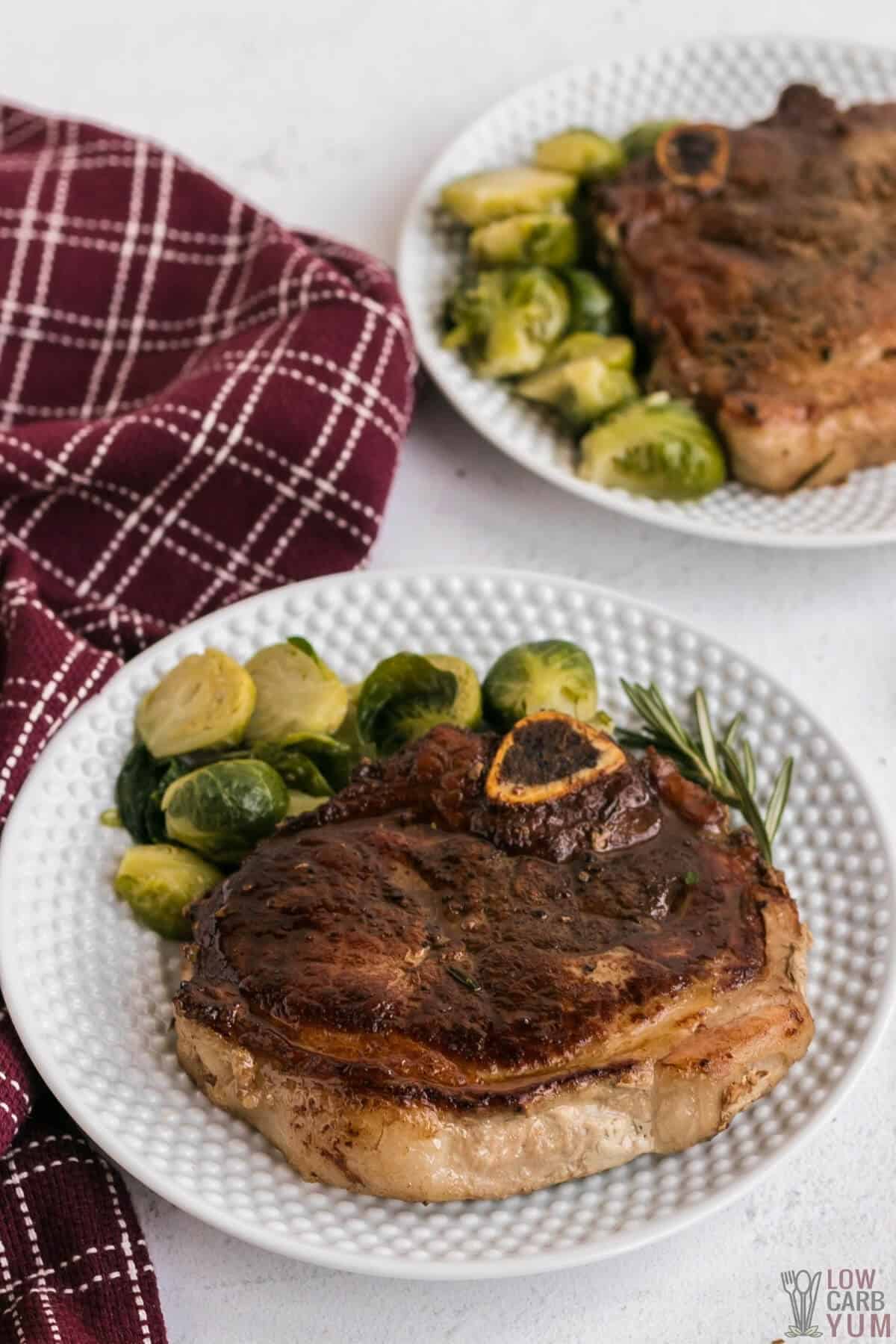 FAQs
Here are some questions people often ask about eating Brussels sprouts on the keto diet. If you don't see your question in this list, please leave it in the comments.
Are Brussels sprouts keto-friendly?
Brussels sprouts are absolutely suited for a keto diet, with just 3.5g net carbs per ½ cup serving.
You can enjoy this vitamin-rich vegetable without worrying about your daily carb count.
How many Brussel sprouts can I eat on keto?
Most keto diets recommend that you limit your daily carb intake to less than 50g a day. Following this rule, you can enjoy quite a few servings of Brussels sprouts each day, with just 3.5g net carbs per ½ cup cooked.
Are Brussel sprouts considered a carb?
While you often hear certain foods being described as a carb, protein, or fat, each food has a specific set of macronutrients that can't be defined by a single label!
While Brussels sprouts do contain carbs, and could very well be described as one, this doesn't correlate to having a high-carb count.
It also doesn't mean that you can't enjoy them on a low-carb diet.
Being labeled a "carb" speaks more to the ratio between carbohydrate, protein, and fat content within a single food, meaning its carb component makes up the majority of the ratio.
Related recipes
Now that we've answered "are Brussel sprouts keto?", it's time to give the other veggies their time to shine!
If you're looking for some keto-friendly vegetables to enjoy, I have a ton of veggie-focused keto recipes. Here are a few to get you started:
Follow us on FACEBOOK, PINTEREST, and INSTAGRAM for even more tasty keto-friendly recipes!