Almond milk is a common dairy-free alternative in coffee shops, bakeries, and plant-based recipes. But is almond milk keto-friendly? Discover if you can enjoy almond milk on a keto diet with nutrition information, health benefits, and low-carb recipes.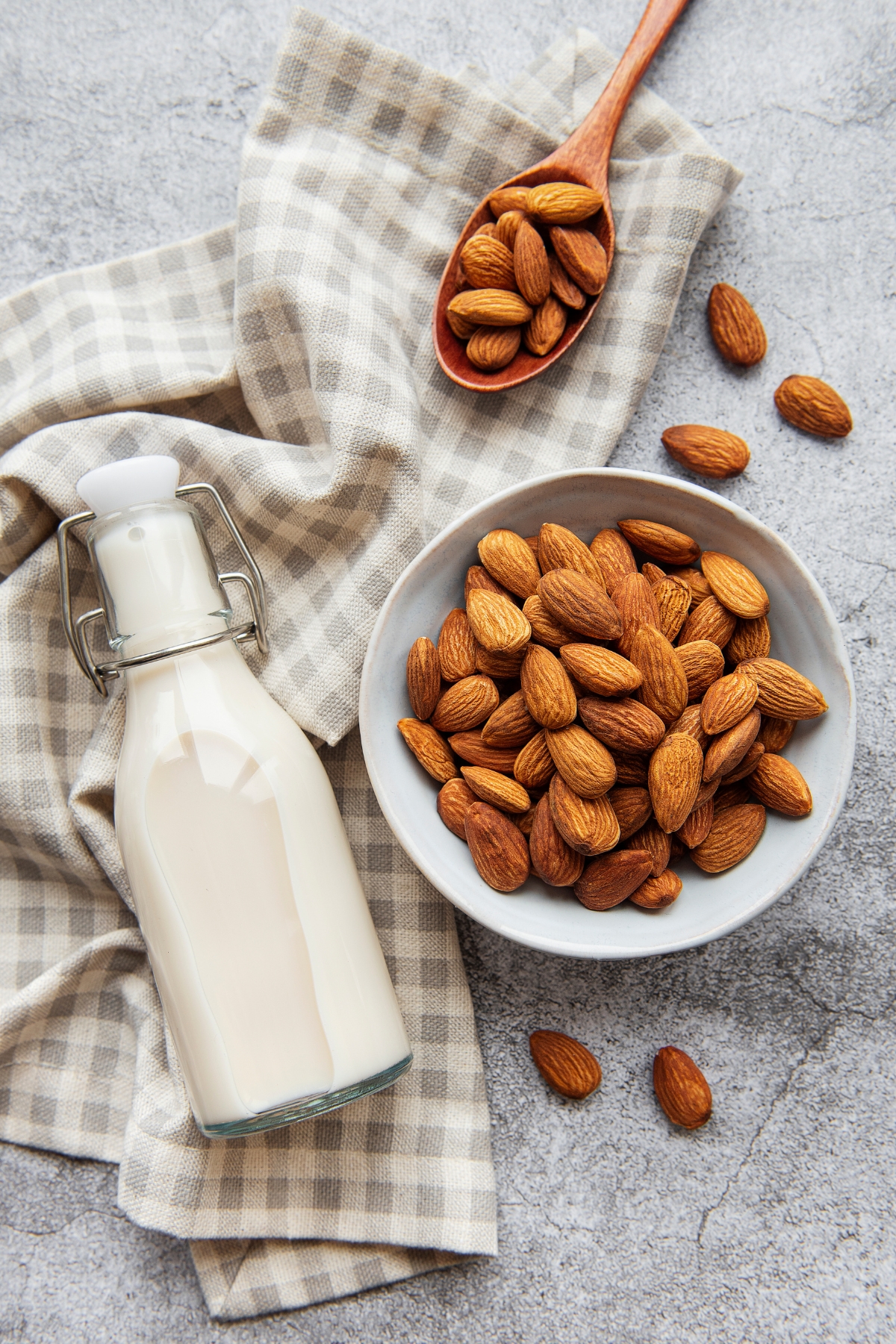 A refrigerator staple, milk is a basic ingredient in almost every household. Unfortunately, traditional dairy milk isn't exactly keto-approved.
Because cow's milk contains high amounts of sugar, we need to find dairy-free alternatives to enjoy our morning coffee.
Almond milk is a super popular alternative, made from ground almonds and water in its purest form. So, can you drink it on the keto diet?
In this post, we're going to find out! I'm covering all you need to know about almond milk and other milk alternatives.
Note: Interested in almonds in their whole form? Check out my post on Are Almonds Keto-Friendly?
Is almond milk keto-friendly?
Good news – almond milk is a great milk for keto dieters!
You can enjoy unsweetened almond milk on a low-carb diet while maintaining your ketosis. There are just 3 grams of net carbs in almond milk per 1 cup serving.
Try any unsweetened variety, including homemade almond milk and vanilla almond milk.
Be sure to avoid sweetened almond milk, as the added sugars are not keto-approved.
Almond milk nutrition facts
The macronutrients for 1 cup of unsweetened almond milk include:
Total carbs – 3.5g
Net carbs – 3g
Calories – 39
Fat – 3g
Protein – 1g
Fiber – 0.5g
Drinking almond milk also has several reported health benefits. These include:
Good source of vitamin E
Aids in weight management
Enriched with vitamins like vitamin D and vitamin B12
High in calcium
Aids in skin health
Keto milk options
If you avoid almond milk based on allergy or preference, it's definitely not the only option. Here's a brief run-down of which kinds of milk are good and bad for a keto diet:
Types of milk to enjoy
Pea milk – 2g net carbs per cup
Coconut milk (canned, full fat) – 6g net carbs per cup
Soy milk – 3g net carbs per cup per cup
Macadamia nut milk – 0g net carbs per cup
Flax milk – 1g net carbs per cup
Types of milk to avoid
Dairy milk (cow's milk & goat's milk) – 11-12g net carbs per cup
Sweetened condensed milk – 166.5g net carbs per cup
Rice milk – 26g net carbs per cup
Oat milk – 17g net carbs per cup
7 Almond milk keto recipes
Ready to include more almond milk in your keto diet? Try these scrumptious, almond milk healthy recipes:
1. Homemade almond milk ice cream
My almond milk ice cream takes just 10 minutes to prepare for an easy and satisfying dessert.
Best of all, you can customize it with any of your favorite flavor combinations for endless possibilities! Some of my favorite additions include peanut butter, sugar-free jam, and fresh vanilla bean.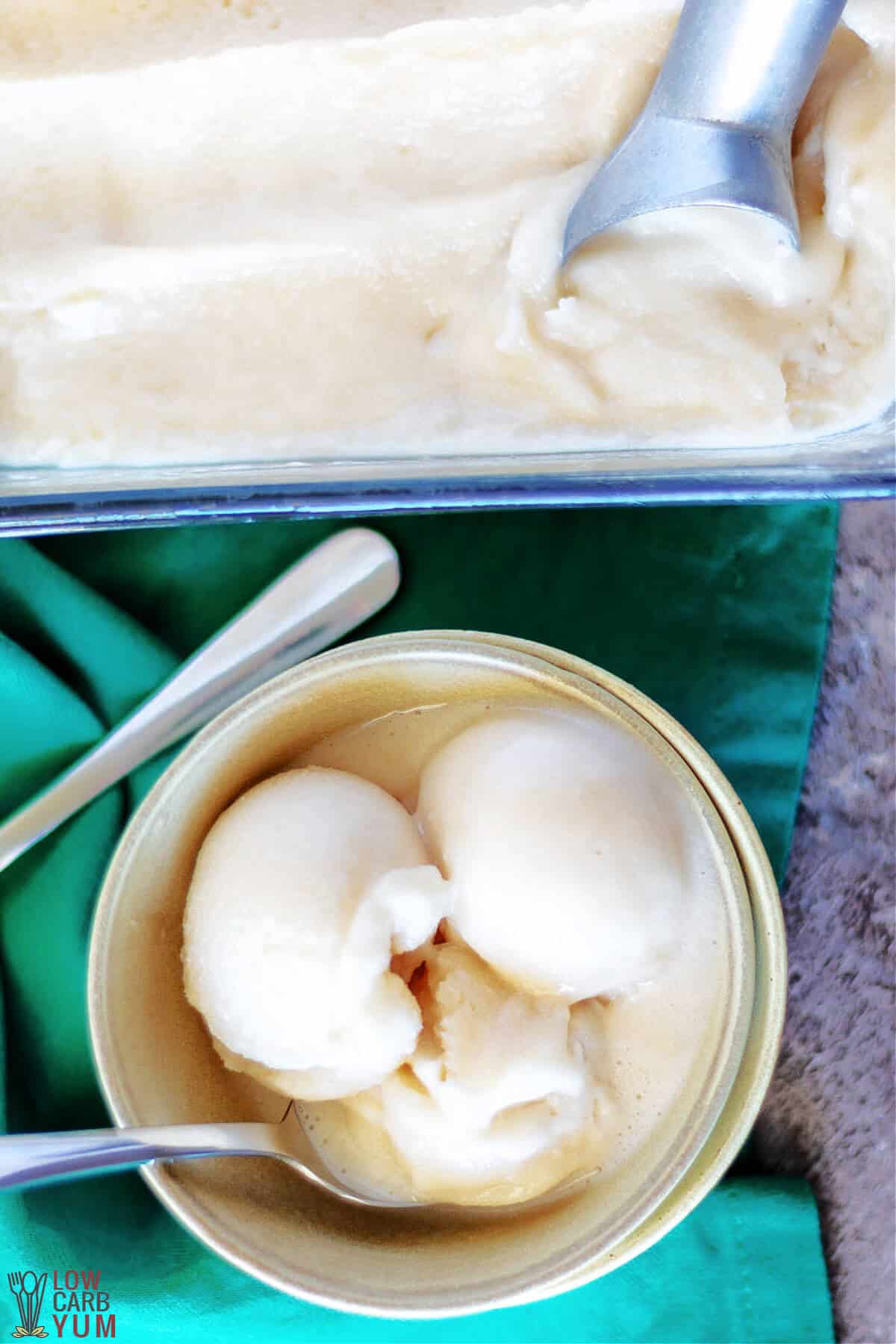 2. Strawberry chia pudding with almond milk
This strawberry chia pudding is a simple and delicious breakfast food to start your day on the right foot. It's prepared with nutrition in mind, including chia seeds, fresh strawberries, and almond milk.
Chill your creation overnight so it's ready to go, bright and early!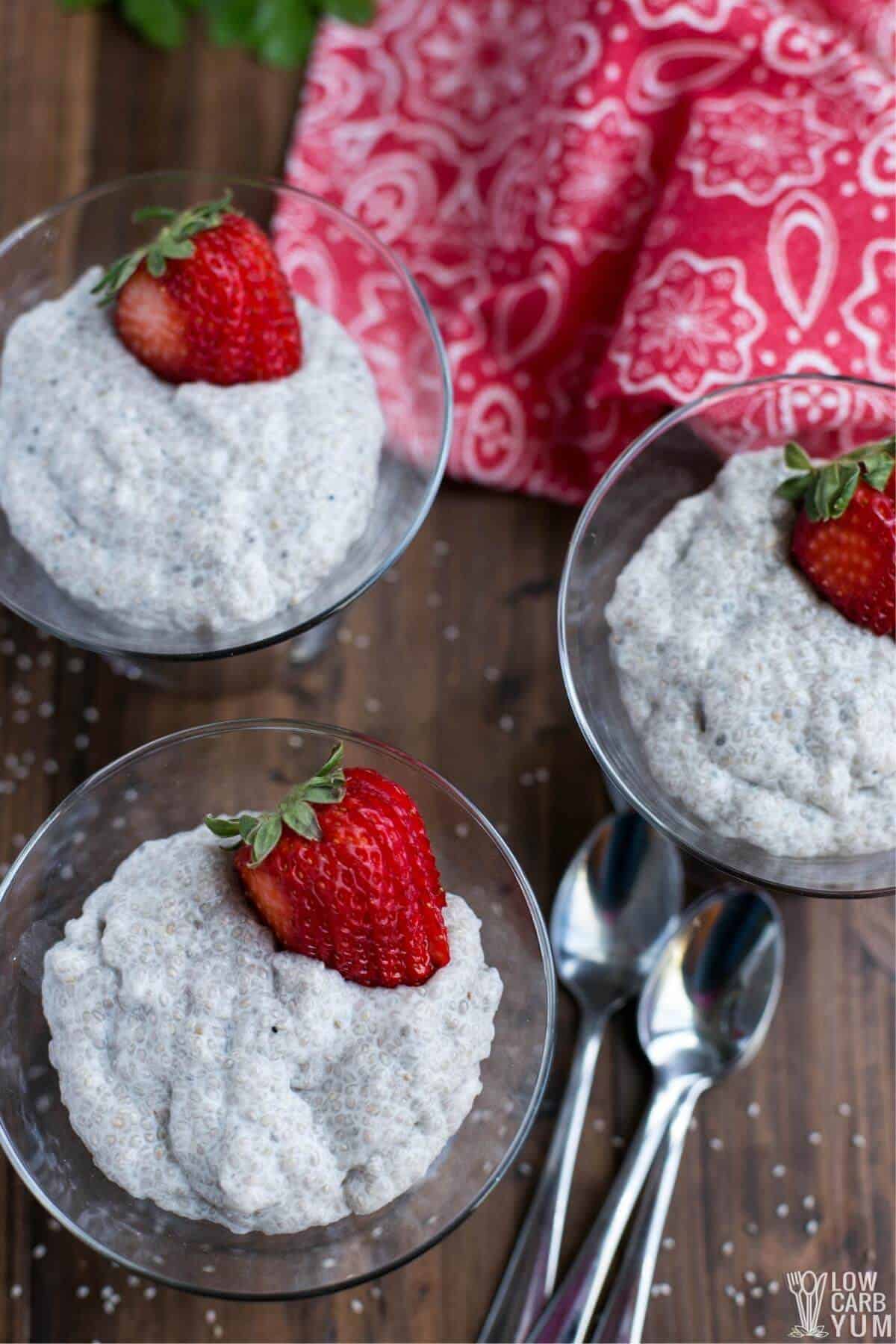 3. Almond milk pumpkin pie
My almond milk pumpkin pie is great for the holidays, over any time of year. Trust me, you're going to be craving it year-round!
The filling is made super creamy with pumpkin puree, almond milk, and eggs.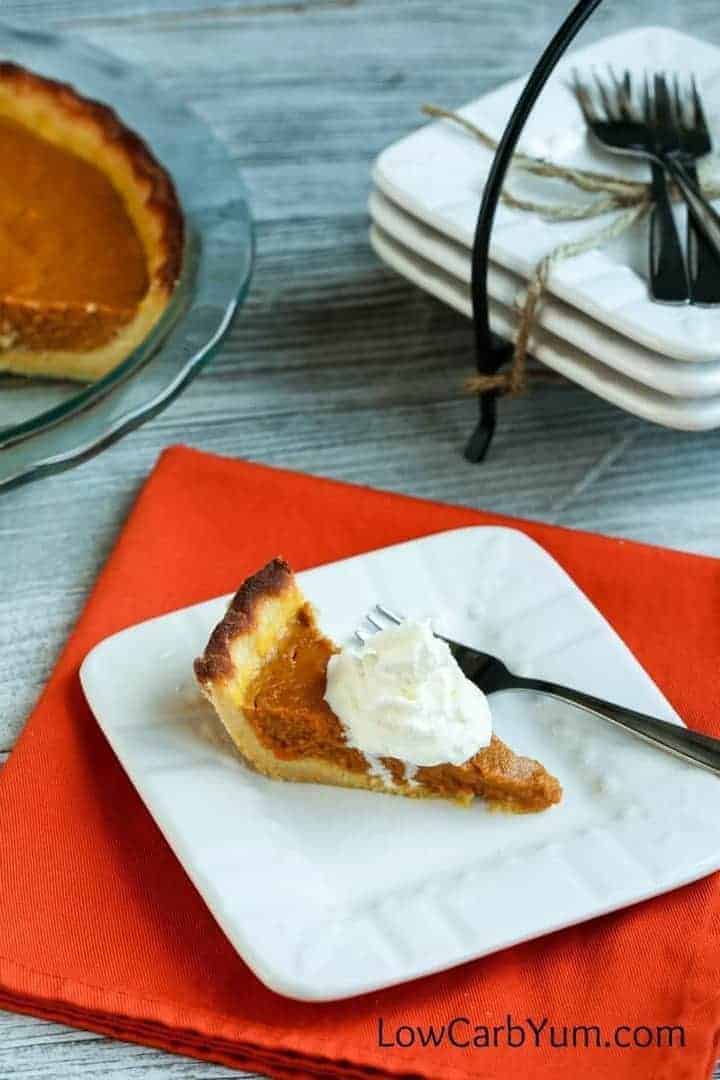 4. Strawberry almond milk protein shake
This strawberry almond milk protein shake can be made with fresh or frozen fruit for a boost of protein. Enjoy it for breakfast or after a workout.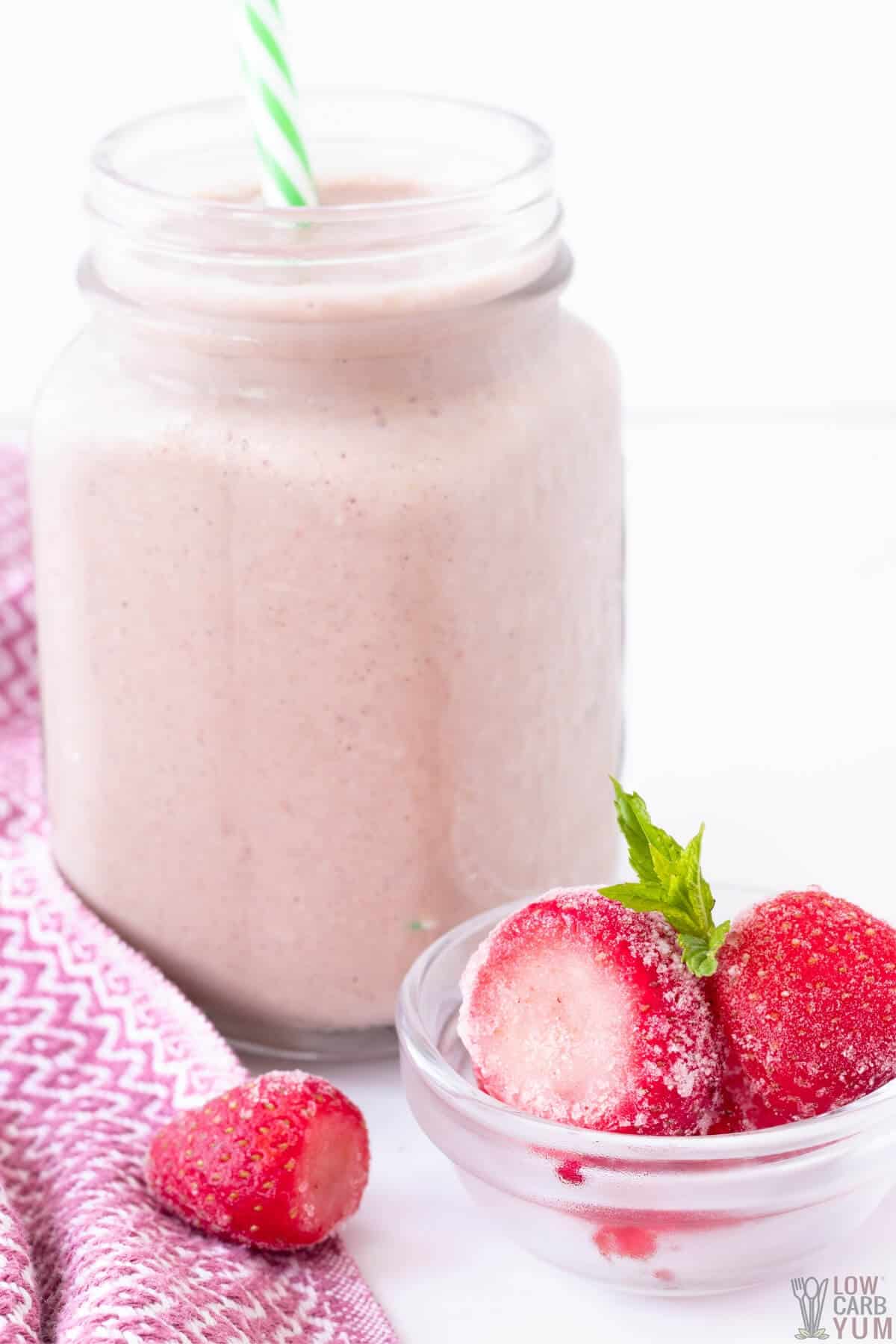 5. Almond flour muffins
These almond flour muffins are subtle and delicious. I love how they can be paired with both sweet and savory recipes.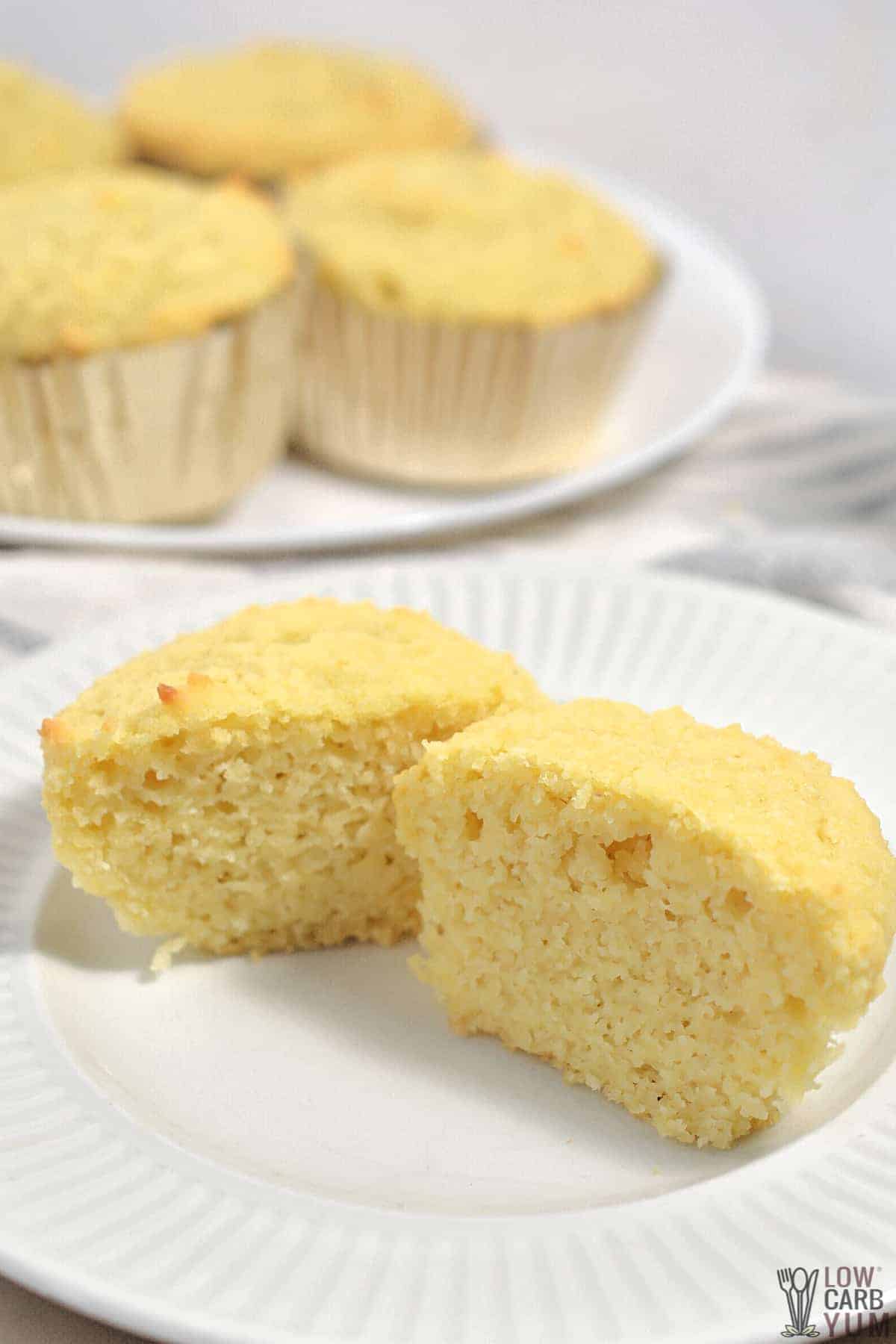 6. Sugar-free milkshake
My sugar-free milkshake is made with almond milk, vanilla ice cream, and espresso powder for a creamy, caffeinated delight!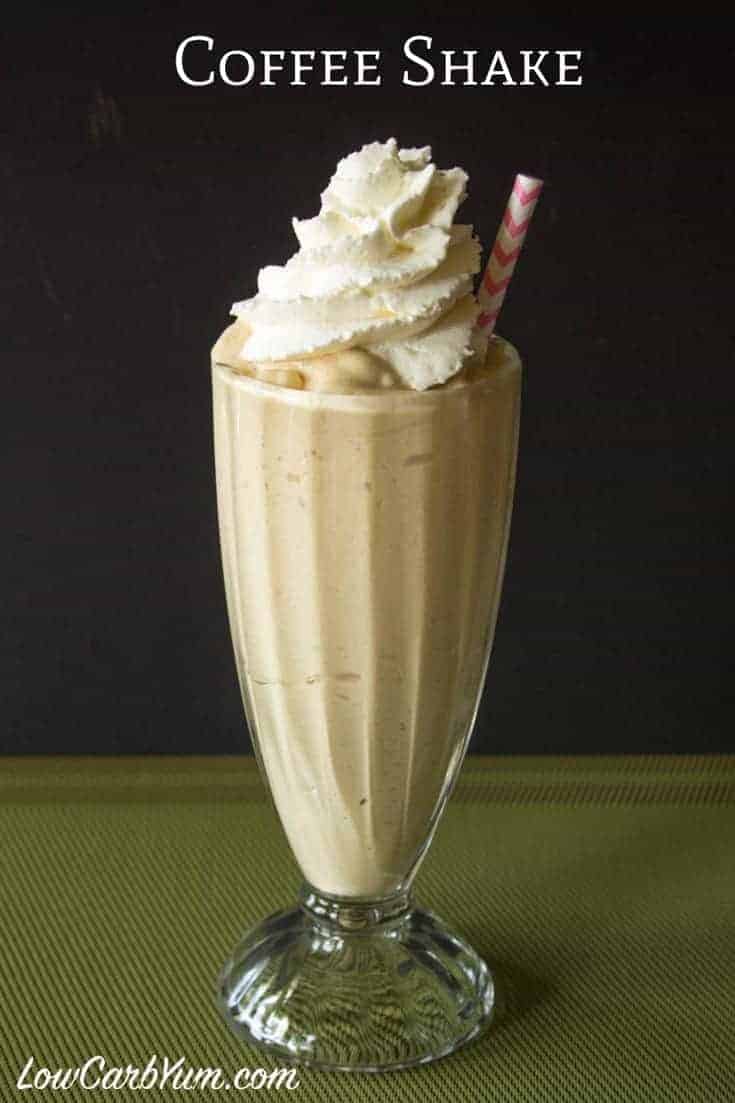 7. Keto cookie butter latte
This keto cookie butter latte takes a sugary favorite and makes it keto-friendly!
I make mine with almond milk, espresso, and cookie butter, though coconut milk would be just as tasty with a hint of coconut flavor.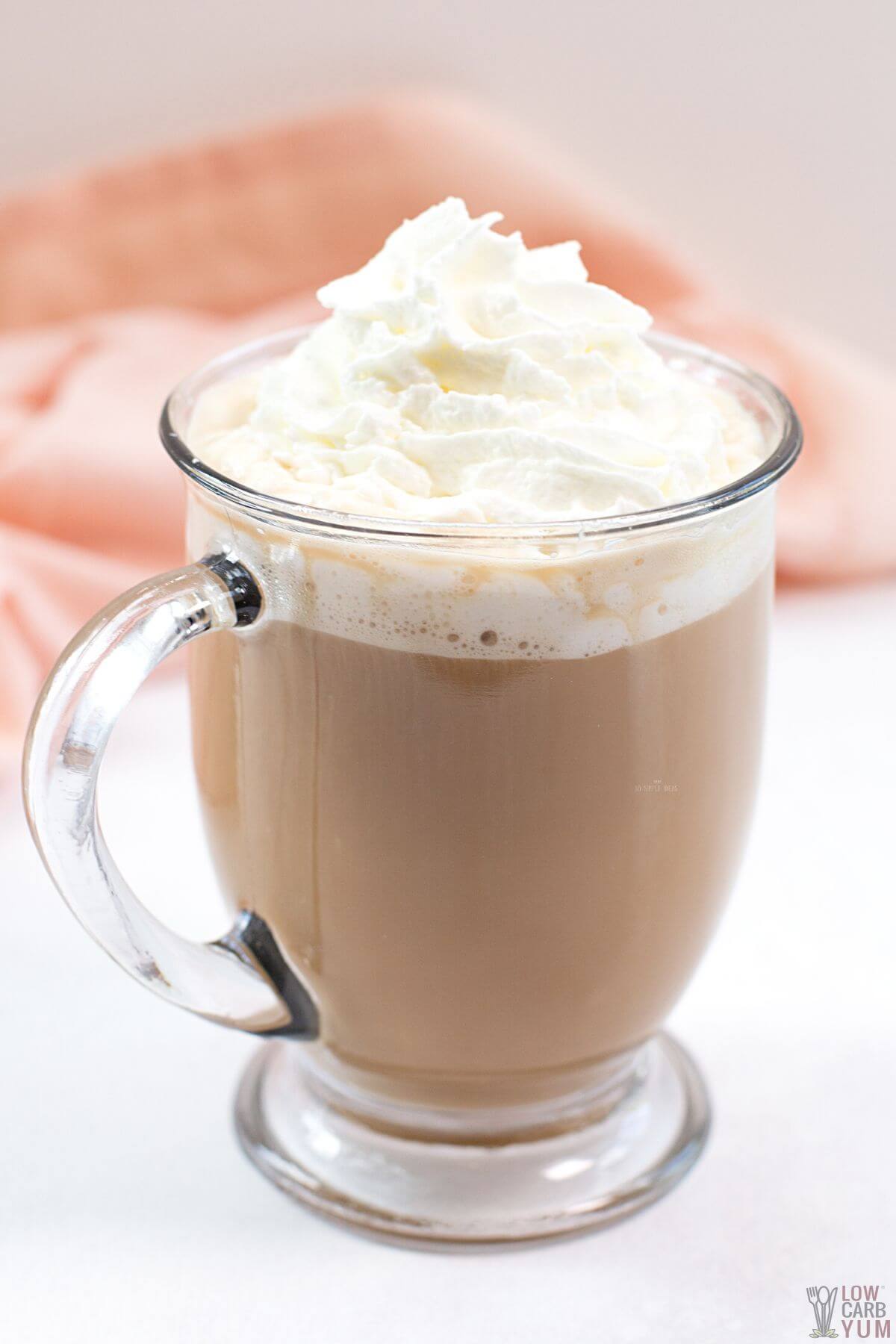 FAQs
These are some of the most asked questions I get about drinking almond milk on a keto diet. If you don't see your question answered here, please leave it for me in the comments down below.
What milk at Starbucks is keto?
Luckily, Starbucks offers a wide range of milk options to fit anyone's dietary needs.

I recommend swapping to almond milk at Starbucks for a low-carb option. One 8oz drink contains 5 grams of net carbs in almond milk.
Heavy cream is also another low-carb Starbucks option, though it's a bit much in some drinks.
How much almond milk can you have on a keto diet?
Almond milk can be enjoyed quite freely on a keto diet, with just 3g net carbs per 1 cup.

Because keto diets limit you to under 50g of carbs per day, you can safely enjoy a serving or two of almond milk.

Don't overdo it – you want to save room in your day to enjoy a healthy, balanced diet.
How do you make your own almond milk?
While store-bought almond milk is convenient, the homemade version tastes way better!

For this simplest homemade almond milk keto recipe, all you'll need is some raw almonds. Add soaked almonds to a high-speed blender along with water and a couple of additives like sea salt, vanilla extract, and sugar-free sweetener.

Blend them up, strain them with a cheesecloth, and enjoy!
Want more almond milk recipes? Try these!
So many of my low-carb recipes feature almond milk. Start with these tasty options:
Follow us on FACEBOOK, PINTEREST, and INSTAGRAM for even more tasty keto-friendly recipes!