Decadently creamy and naturally sweet – coconut milk makes a delicious addition to your favorite recipes. But is coconut milk keto? Decide if coconut milk is right for your low-carb diet through macronutrients, health benefits, and more!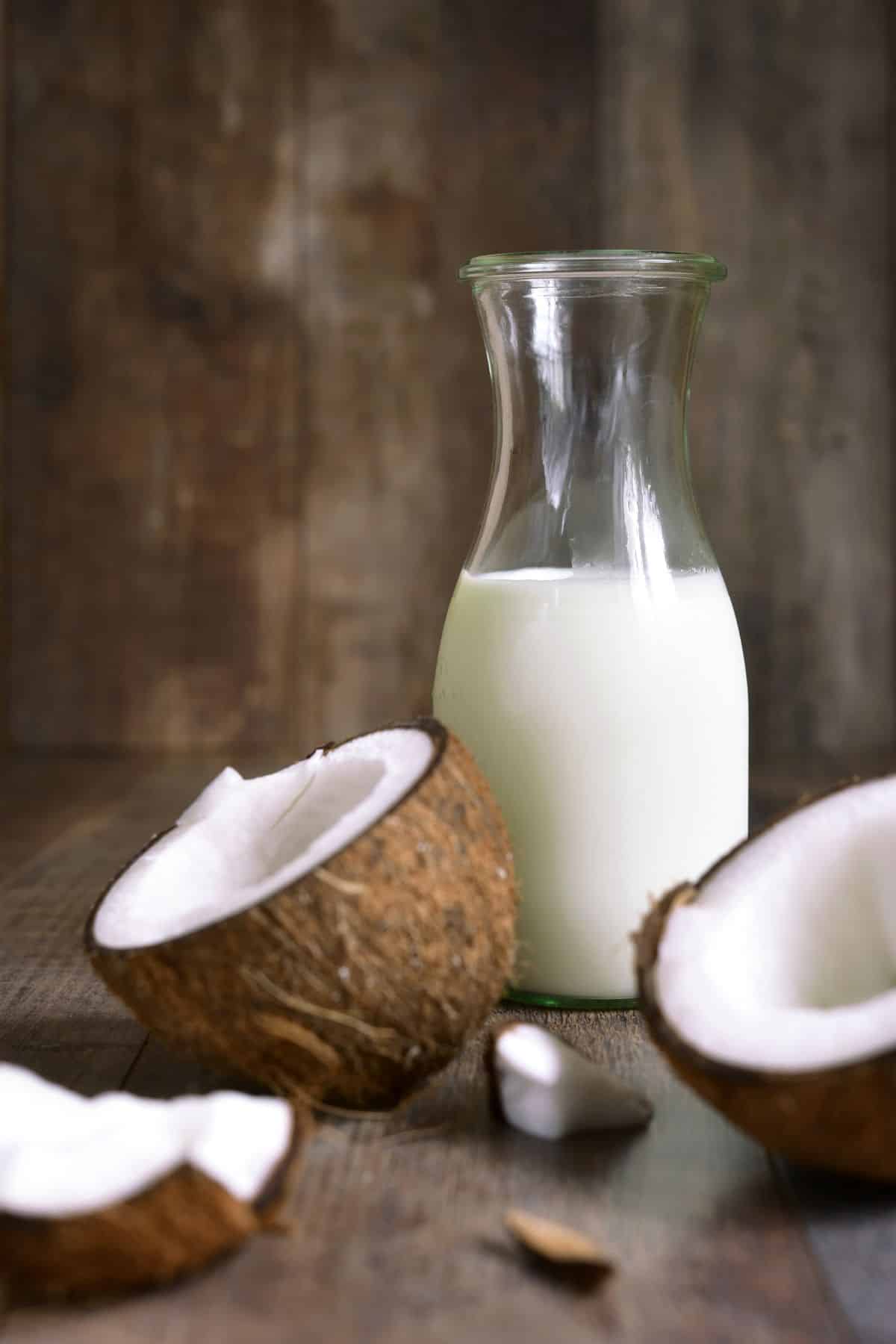 Coconut milk is a magic ingredient; it's rich, creamy, and dairy-free, making it a wonderful choice to flavor your favorite recipes.
Whether you prefer sweet or savory dishes, coconut milk is a popular ingredient used in cuisines all around the world.
But is coconut milk keto?
In this post, we're exploring whether or not you can enjoy coconut milk on a low-carb diet while maintaining your ketosis.
Find out if this milk, which is naturally sweet, is approved for a keto diet. The information provided includes macronutrients, health benefits, and delicious, low-carb recipes.
Note: Check out my guide on the best keto-friendly & low carb fruits. And for even more food groups, this keto food list is perfect for anyone starting the keto diet!
Is coconut milk keto diet approved?
Coconut milk fans can rest easy – it is absolutely suitable for keto dieters.
In fact, coconut milk can be an incredibly beneficial component of a low-carb diet; it has a high-fat content and a low-carb count, making it ideal for keto. Just 100g of coconut milk contains 24g of fat!
Still, not all kinds are keto.
When you're purchasing coconut milk, make sure you're choosing an unsweetened variety; sweetened coconut milk contains excess sugars that add unnecessary carbohydrates and affect your ketosis.
Full-fat coconut milk is also preferable for your daily macros, though light coconut milk is fine in a pinch (it's just coconut milk with added water content).
You can even make your own coconut milk at home; try making a homemade version with just shredded coconut and water.
Follow this recipe for incredibly fresh coconut milk!
Coconut milk nutrition facts
When it comes to macronutrients, this dairy alternative is pretty ideal for a keto diet.
Nutritional information for 100g of unsweetened, full-fat coconut milk includes:
Total carbs – 6g
Net carbs – 3.8g
Fat – 24g
Protein – 2.3g
Fiber – 2.2g
There are also several reported health benefits to including coconut milk as a regular part of your diet.
These health advantages include:
Nutrient-rich in iron and vitamin C
Can help aid weight loss and improve metabolism
Could help reduce inflammation
May improve cholesterol and heart health
Coconut milk keto recipes
Ready to include coconut milk on your low-carb grocery list? Stock up to make any of these delicious keto coconut milk recipes.
Each recipe is high-fat, low-carb, and incredibly tasty.
1. Prawn curry
My prawn curry with coconut milk brings the heat and is perfectly balanced (and cooled) with creamy canned coconut milk.
Juicy shrimp soak up the flavors from chili peppers and Indian spices for an unbeatable meal.
Serve this curry with low-carb cauliflower rice, keto naan bread, and a side of palak soup to best compliment the dish!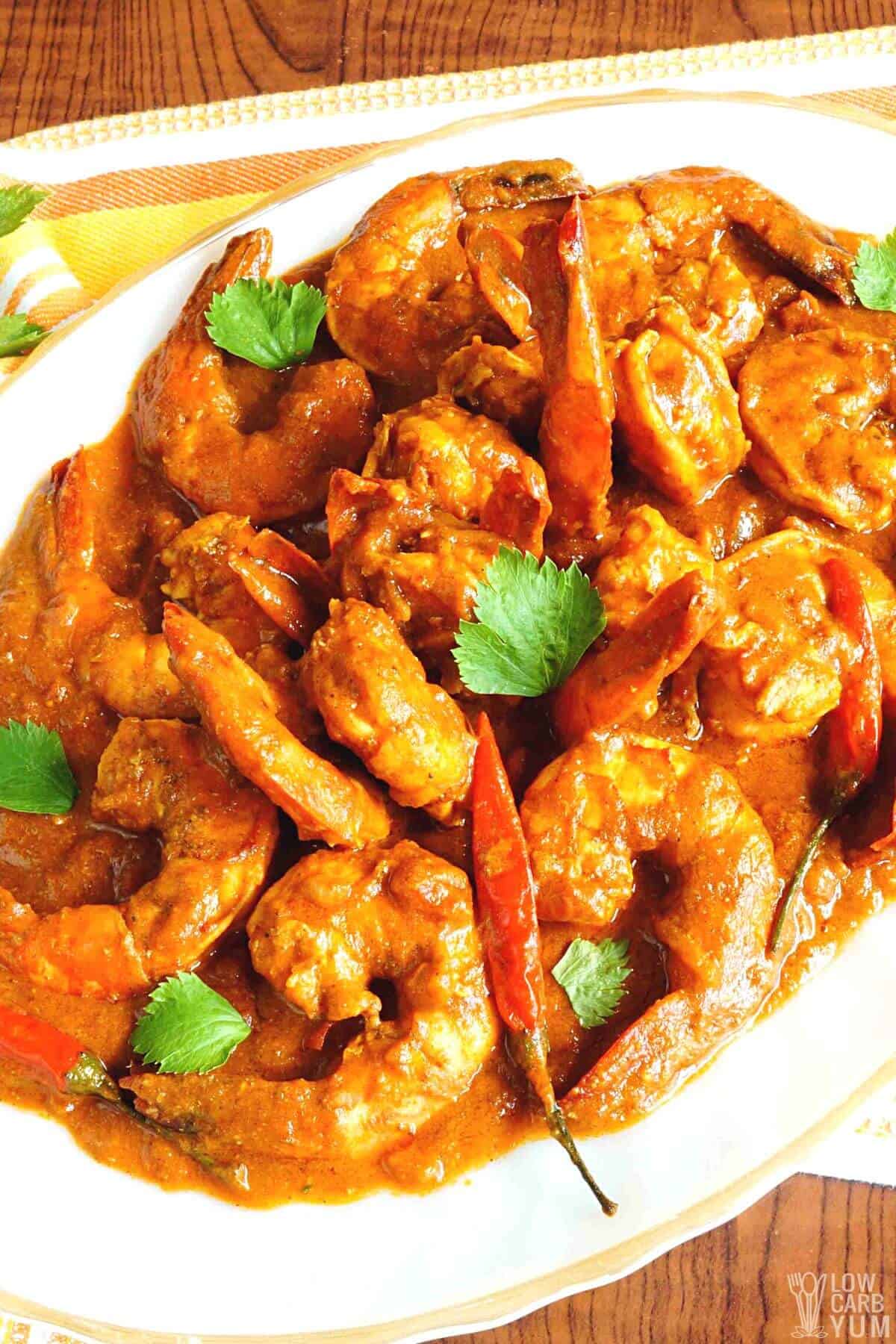 2. Coconut key lime pie
This coconut key lime pie is filled with heavy cream, coconut milk, and shredded coconut – talk about a treat!
This recipe also includes a low-carb crust solution that is buttery, flaky, and versatile for all of your keto baking needs.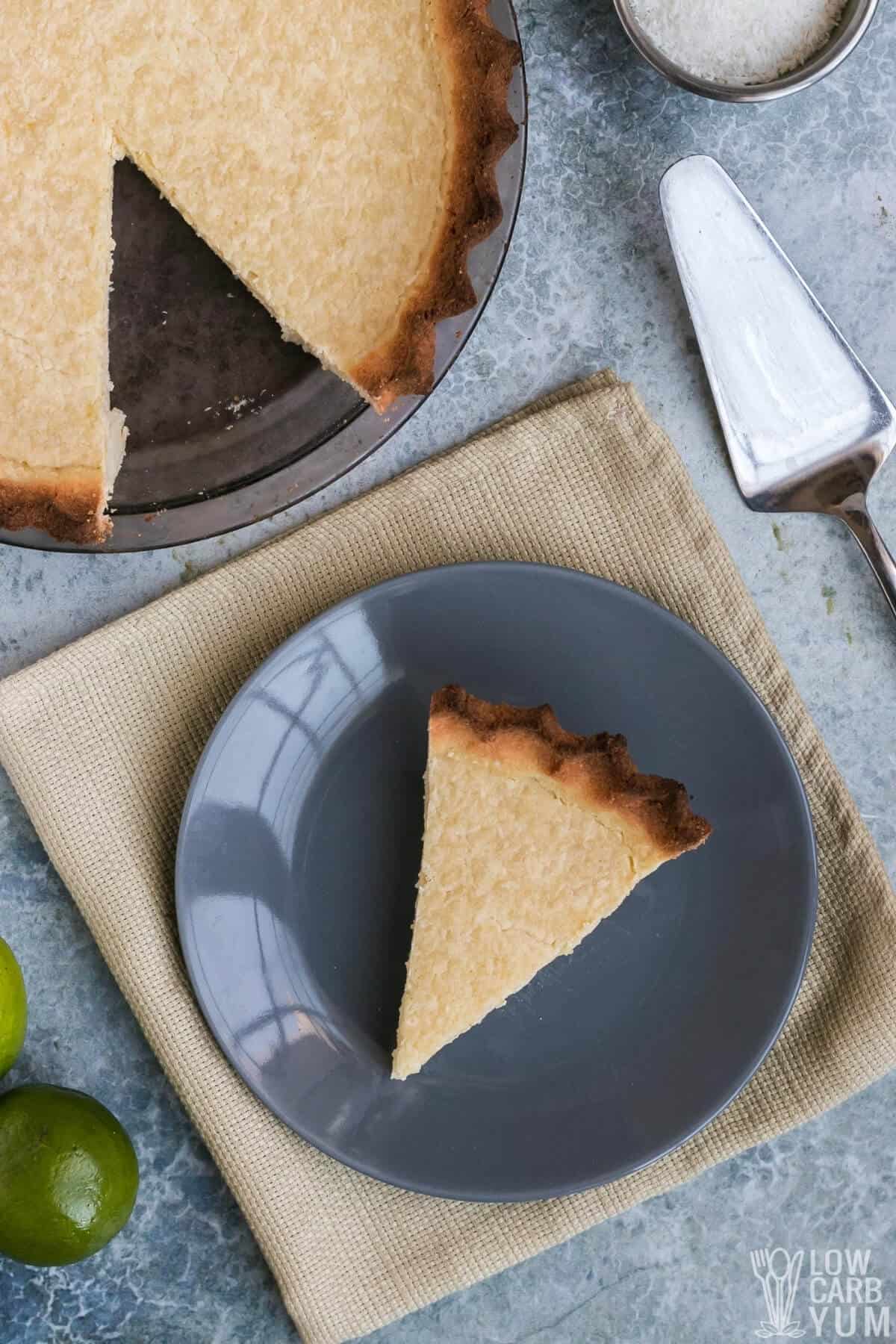 3. Coconut milk strawberry smoothie
My coconut milk strawberry smoothie is a healthy breakfast option made in just two minutes!
Simply combine unsweetened coconut milk, natural almond butter, and frozen strawberries for a naturally sweet smoothie that tastes like a milkshake.
And for an extra treat, add two packages of stevia to the mix.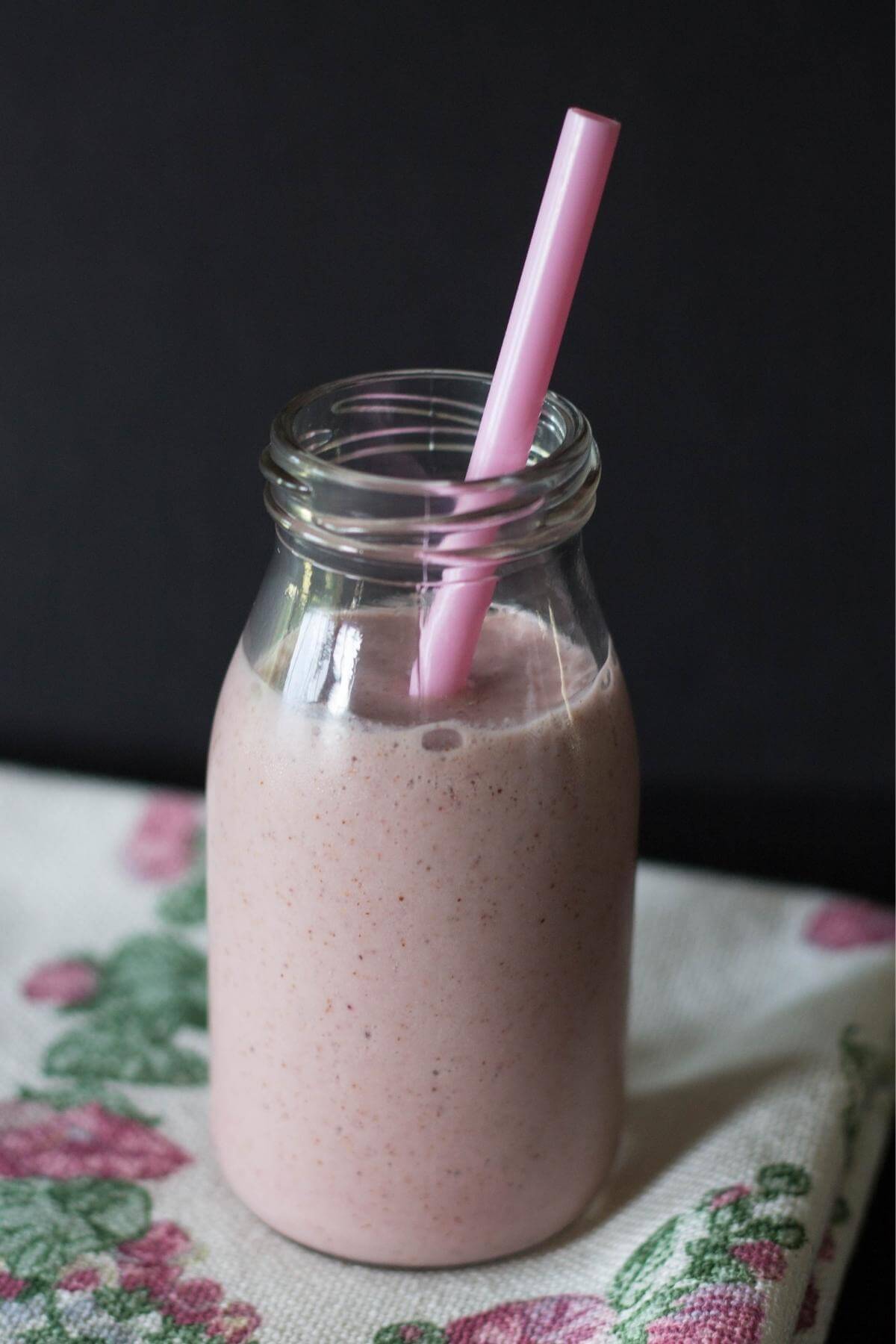 4. Coconut milk custard
My coconut milk custard looks super impressive, but it's deceivingly easy to make.
Simple ingredients, including eggs, coconut milk, and vanilla extract, come together for a light and tasty dessert. A dash of nutmeg adds an impactful finishing touch.
The best part? Each serving contains only 2g net carbs!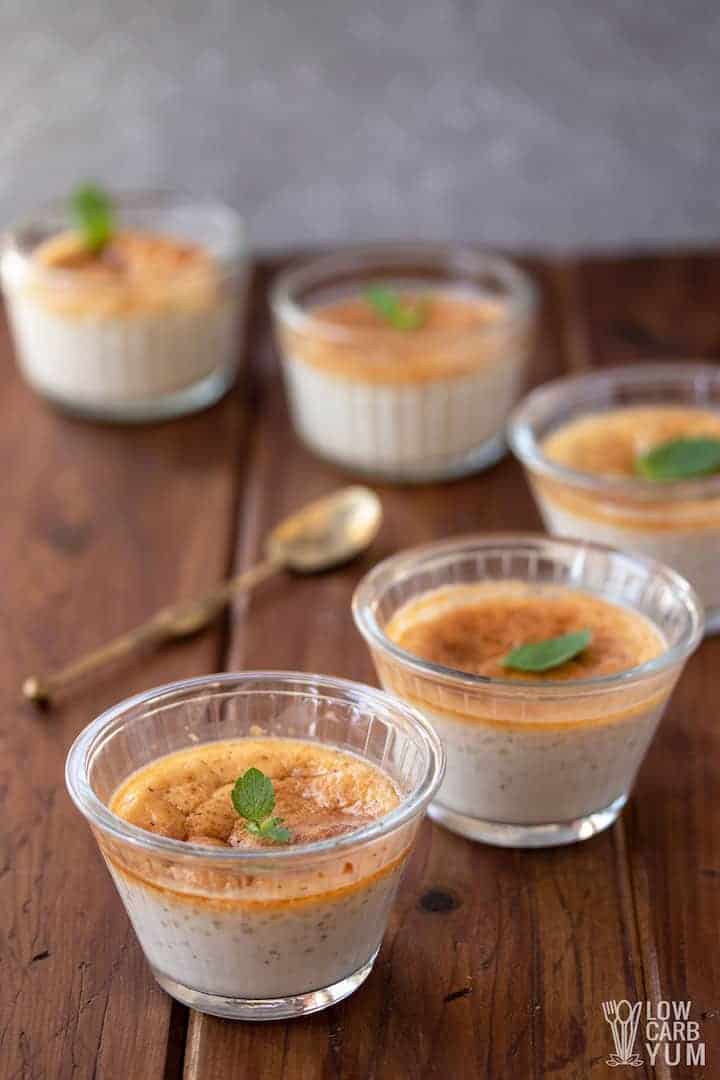 5. Easy lemon coconut custard pie
This lemon coconut custard pie is so good it doesn't even need a pie crust!
Crustless pies are super convenient to bake – perfect for throwing together a dessert on a whim.
This lemon coconut pie is bright and balanced with just the right amount of tartness. Coconut milk, lemon zest, and low-carb sugar substitute make it nothing short of divine.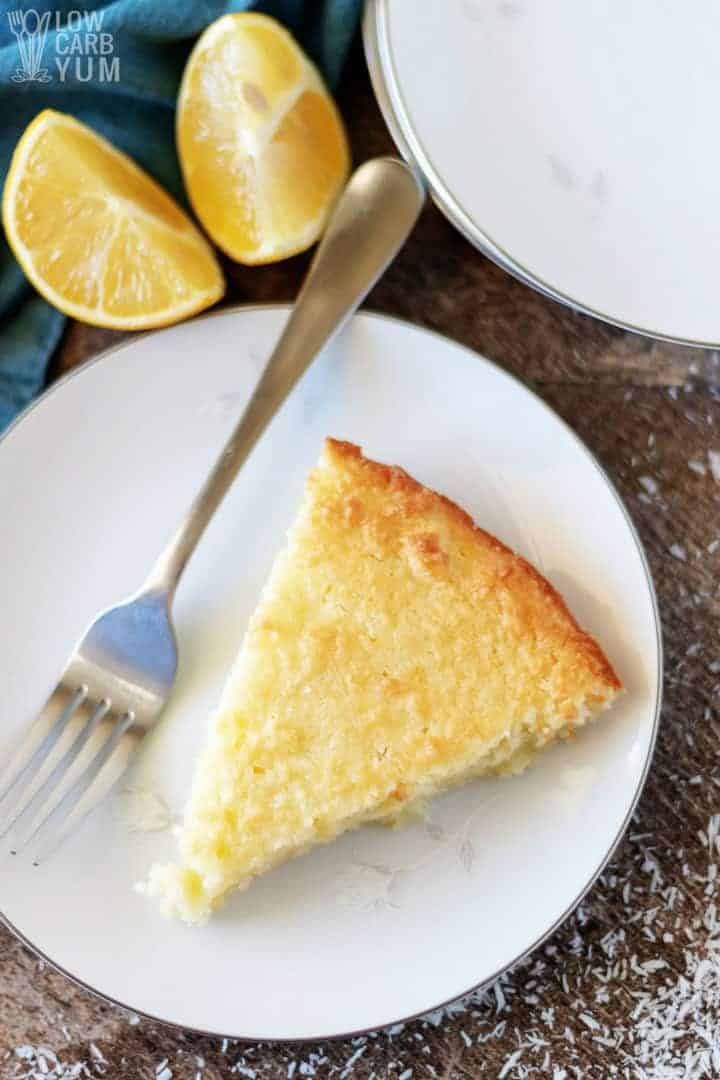 6. Paleo salmon chowder
If you're a seafood lover, this recipe is a must-try.
My paleo salmon chowder is dairy-free and packed full of nutritious ingredients, including turnips, salmon filet, and full-fat canned coconut milk.
This cream-based soup is so good – make a huge batch so that you can enjoy it throughout the week.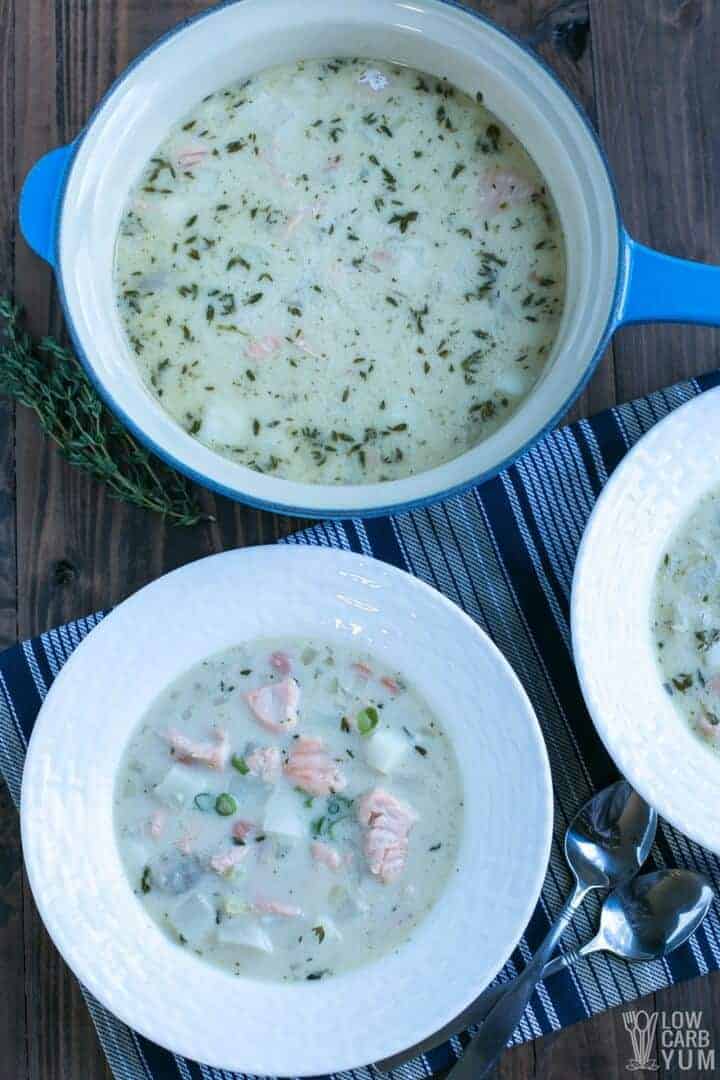 7. Yellow squash pie
My yellow squash pie is a tasty summer dessert with a sneaky veggie addition. Low-carb sweetener transforms this unassuming squash into a delectable treat.
Serve with coconut milk ice cream for extra yum!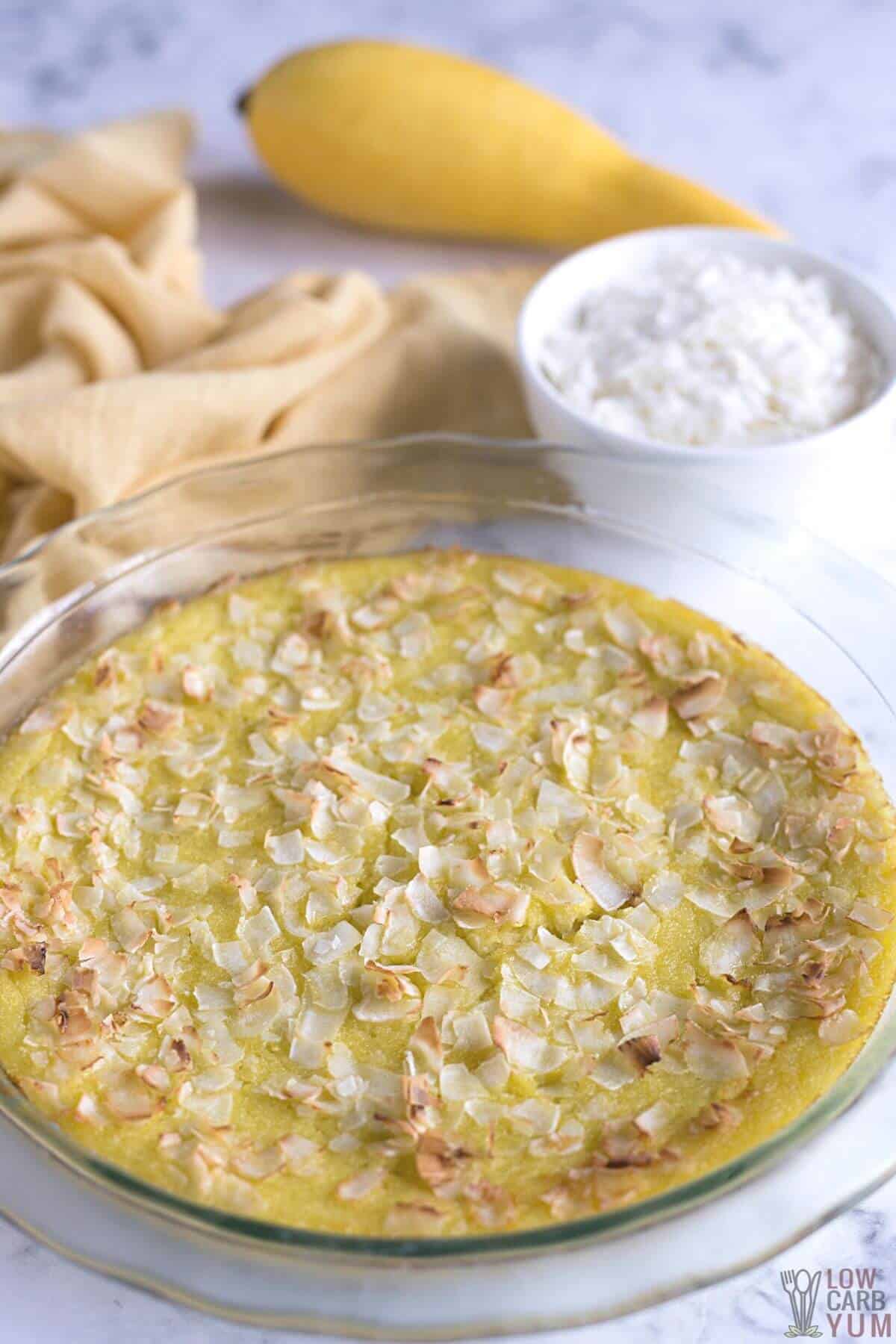 8. Keto Thai coconut soup
This Thai coconut soup is flavored with authentic seasonings, including ginger, red Thai curry paste, and fish sauce.
Rich and creamy, serve with low-carb naan to soak up the delicious broth.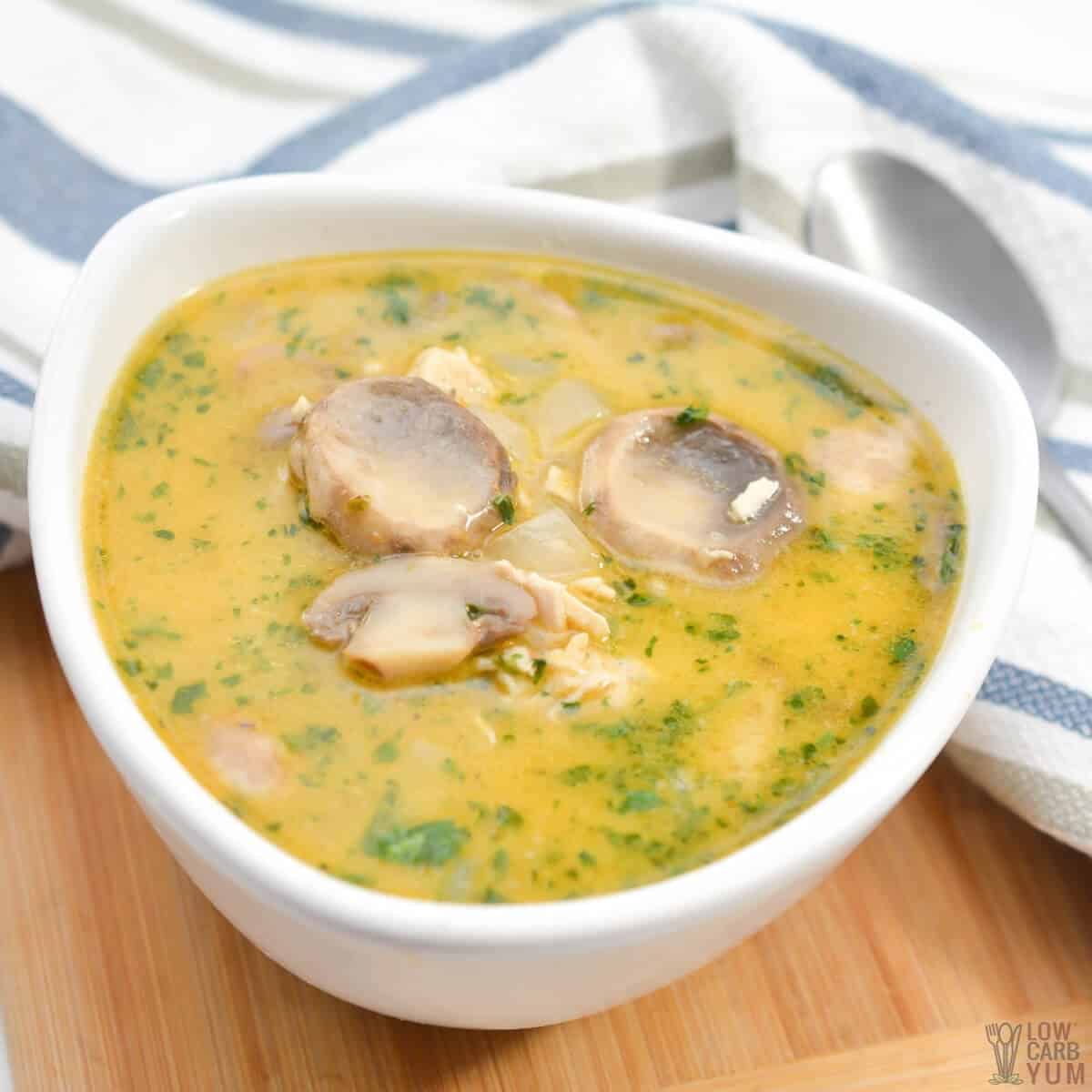 9. Dark chocolate frosty milkshake
This dark chocolate frosty milkshake recipe brings a fast-food favorite to the home kitchen – made exclusively with keto-friendly ingredients.
Canned coconut milk and heavy whipping cream whip up for a thick and satisfying frosty texture.
Flavored with cocoa powder, vanilla extract, and low-carb sugar substitute, this combination is unbeatable.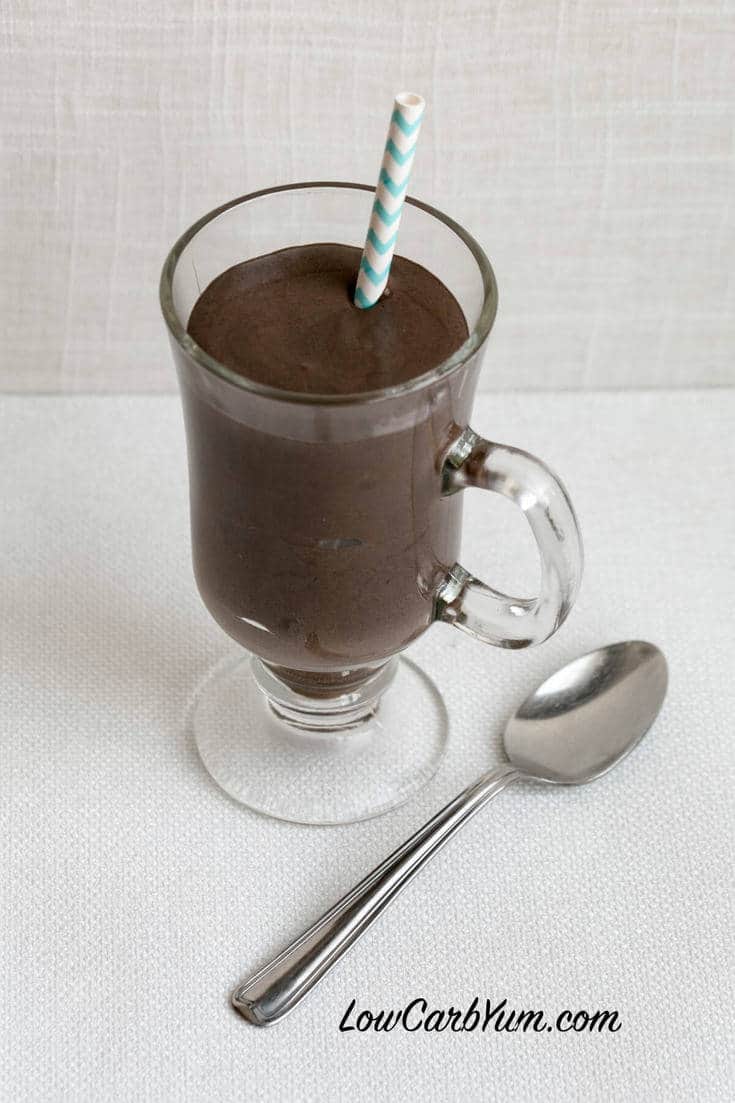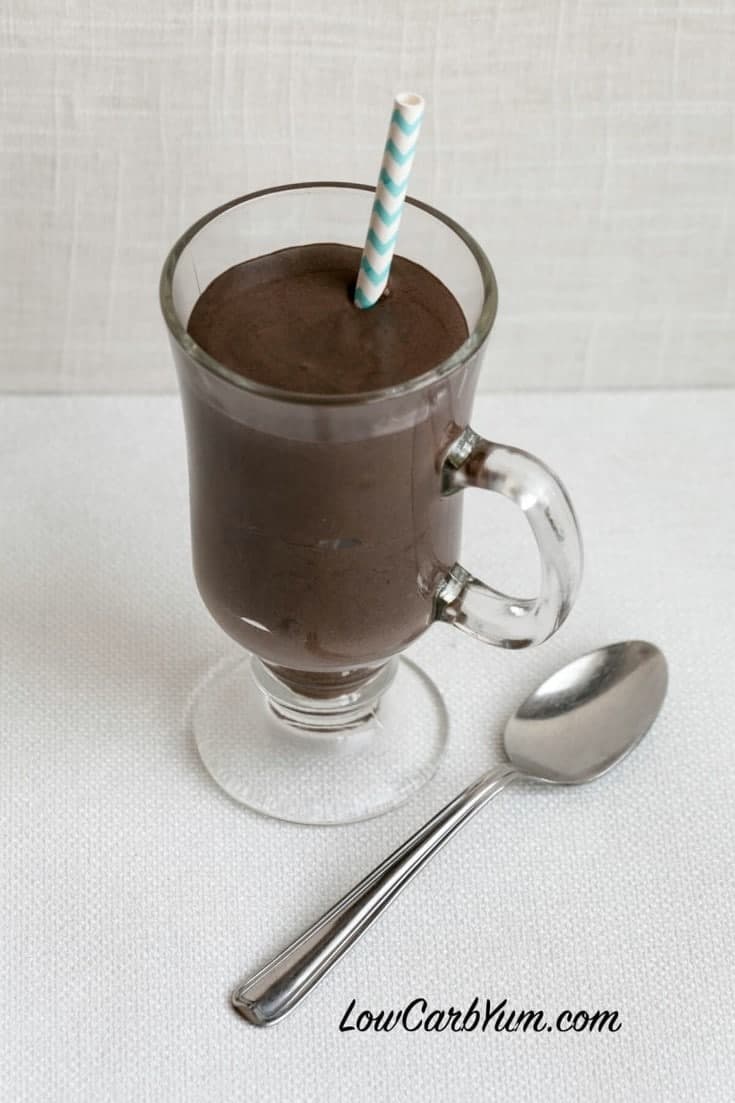 10. Instant-pot coconut flour porridge
Do you miss oatmeal on your keto diet?
This coconut flour porridge is a low-carb substitute that is ready in 15 minutes or less.
Top with a handful of raspberries for a bright addition.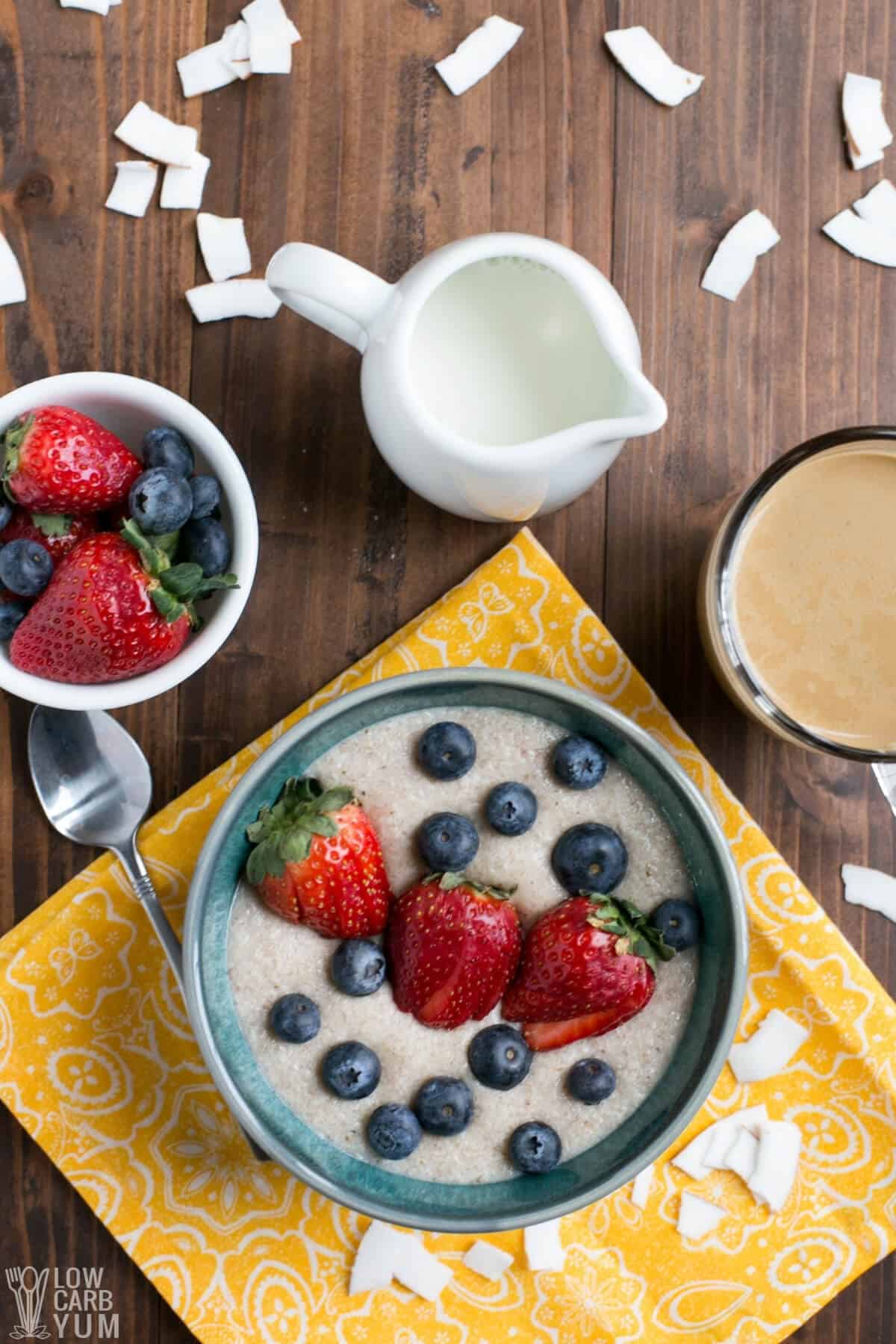 11. Coconut yogurt
My coconut yogurt is made with three ingredients – coconut cream, gelatin, and probiotics.
The results?
A rich yogurt that can be used in any of your favorite low-carb recipes.
Enjoy it topped with berries for a quick breakfast, drizzle it over a spicy curry, or add a dollop to a soup when serving.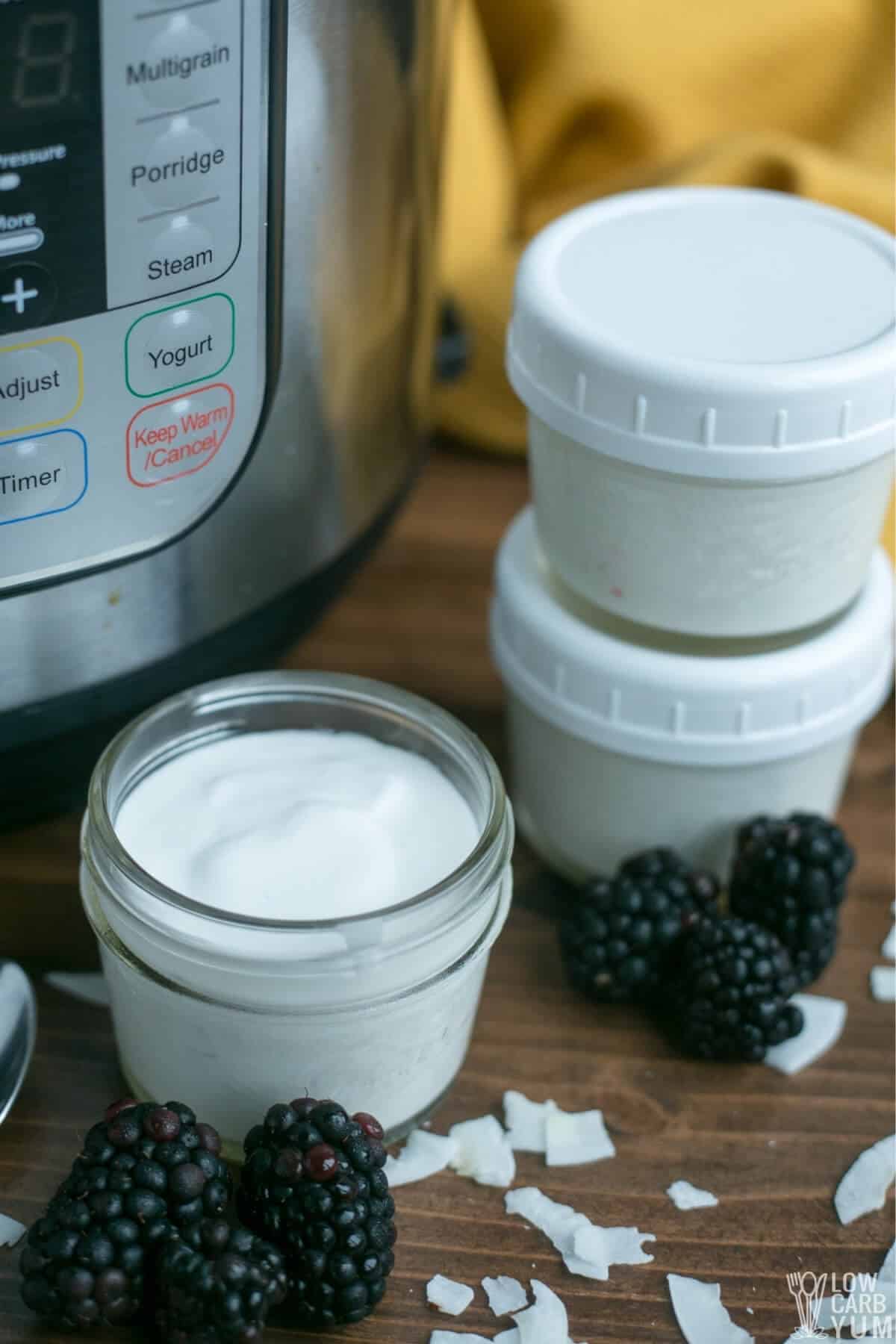 12. Coconut cream cheesecake
This coconut cream cheesecake is topped with toasted coconut for a dessert that is just as pretty as it is tasty.
Prep this keto-friendly dessert in 15 minutes, bake, and enjoy!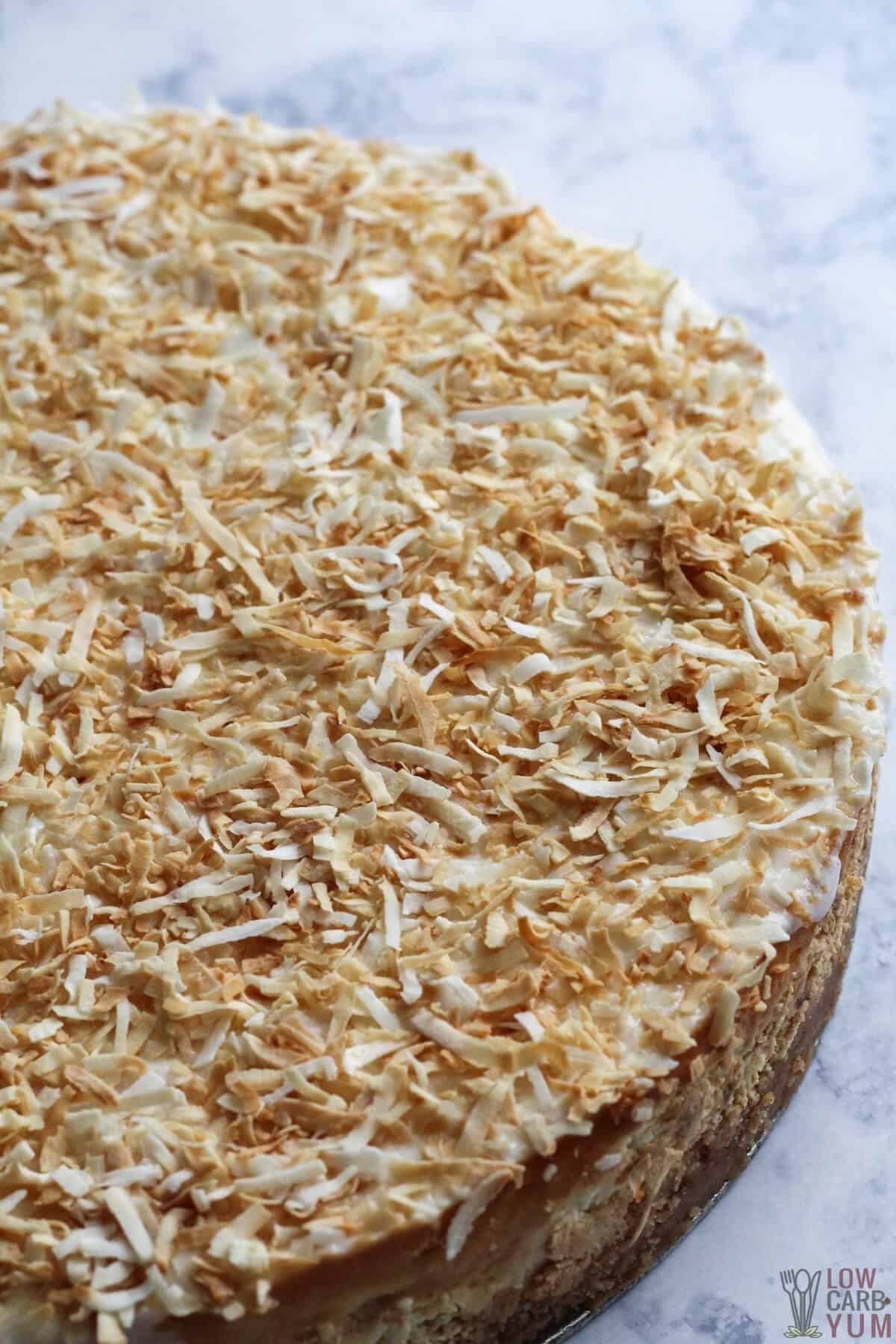 FAQs
Here are some questions people often ask about consuming coconut milk on a ketogenic diet. If you don't see your question in this list, please leave it in the comments.
How many net carbs are in coconut milk?
The net carbs in coconut milk differ depending on the type you consume. For 100g of full-fat, unsweetened coconut milk, there are approximately 4g net carbs.
What milk is keto-friendly?
High-fat, low-sugar milk is keto-friendly; this mainly includes dairy-free milk alternatives.

Keto-approved milk options include:

- Almond milk
- Flax milk
- Heavy cream
- Half-and-half
- Coconut milk
- Pea milk
- Cashew milk
- Soy milk
- Macadamia nut milk

Always ensure that your choice of milk is unsweetened to avoid unnecessary sugars and maintain your ketosis!
What is the best milk for keto?
The best milk for your keto diet will depend on your macronutrient needs. In general, the best milk will have the highest fat content and the lowest carb count.

Unsweetened almond milk is often touted as the best milk for a keto diet; this is because it contains 0g net carbs, so it can be enjoyed freely and without any guilt on a low-carb diet.

Almond milk is also an incredibly versatile ingredient, working well in coffee, baked goods, and creamy cooking. It does not, however, contain the highest fat content.

So if your goal is to increase your fat consumption, full-fat coconut milk might be the choice for you!

In the end, different kinds of low-carb milk will serve different purposes for different diets. Use them all to your benefit!
Is coconut milk good for keto coffee?
Coconut milk is a great choice for keto coffee. It adds a creamy texture, additional fat content, and natural sweetness to your favorite brew.

On your next coffee outing, try a Starbucks coconut milk keto cold brew.

Is coconut keto?
You can eat coconut on a keto diet – and in all forms!

½ cup of coconut meat contains 2.5g net carbs and 13g of fat, which can easily fit into your daily macros.

Other keto forms of coconut include coconut milk, coconut oil, and shredded coconut (when it's unsweetened, of course).

You can even try a coconut milk powder keto hack! Add coconut milk powder to your coffee, smoothies, and chia pudding for added fat content and flavor.
Related recipes
Now that we've answered "Is coconut milk keto?", check out some other low-carb recipes that are all full of healthy fats:
Follow us on FACEBOOK, PINTEREST, and INSTAGRAM for even more tasty keto-friendly recipes!