Cauliflower is a versatile veggie that can be dressed up in a hundred different ways – but is cauliflower keto-approved? Dig into cauliflower recipes, health benefits, and nutritional information!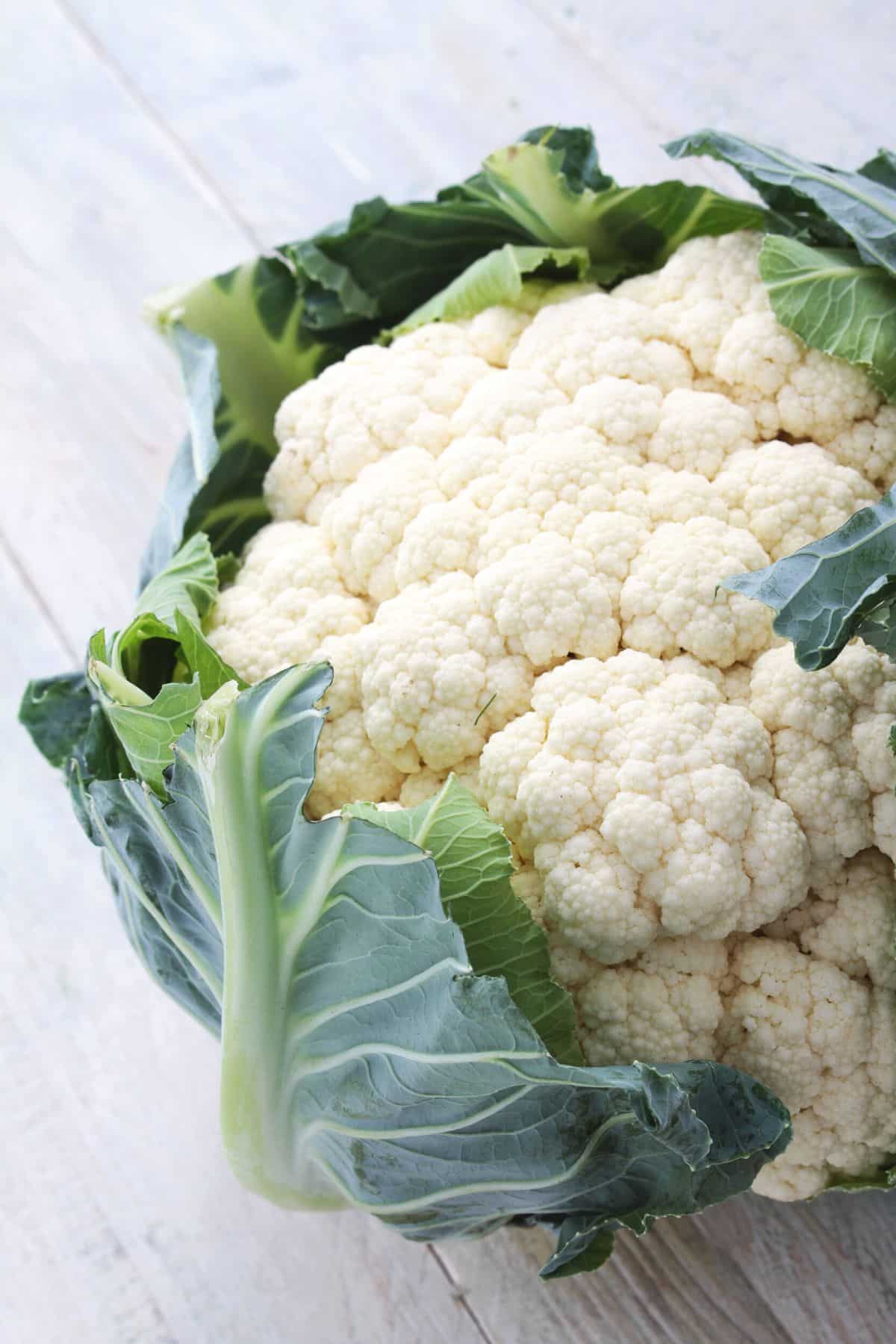 Choosing food on low-carb diets goes beyond simple nutrition; just because something is a "health food" doesn't mean it's keto.
That's because high-carb foods are totally avoided to achieve ketosis. And while there's no question that vegetables are healthy, some of them contain high carb counts and natural sugars that will put a stop to your ketosis – fast.
So today, we're investigating the transformer of vegetables to see if it is keto-friendly. Yes, we're talking about cauliflower!
This superfood can be ground, chopped, steamed, baked, or broiled. Cooked or raw, cauliflower is a useful vegetable that takes on the flavors of your other ingredients.
But is cauliflower keto? Let's find out.
Note: Check out the best keto vegetables for more low-carb veggie ideas. And for even more food groups, the keto food list is perfect for anyone starting the keto diet.
Is cauliflower keto-approved?
Good news, folks – cauliflower is totally suitable for a keto diet!
This cruciferous vegetable has just 3 grams of net carbs per cup, making it easy to fit into your daily carb allowance.
Eat cauliflower along with other low-carb veggies to boost your diet's nutritional value.
One of the biggest advantages of cauliflower being a low-carb vegetable is its versatility – you can use cauliflower as a substitute for a number of starchy foods like mashed potatoes, pizza crust, rice, and more!
In other words, cauliflower can help you enjoy the foods you love without sacrificing your ketosis.
Cauliflower nutrition facts
Cauliflower is considered keto-friendly largely due to its low carbohydrate count. Likewise, its other macronutrients are considered keto.
The nutritional information for 1 cup of chopped cauliflower includes:
Total carbs: 5g
Net carbs: 3g
Protein: 2.1g
Fat: 0.3g
Fiber: 2g
Beyond the macros, cauliflower is also something of a "superfood" in the nutrition world, with several associated health benefits and vital micronutrients.
Some reported health benefits of including cauliflower in your diet include:
High nutritional values in vitamins and minerals, most significantly vitamin C, vitamin K, and folate
Source of antioxidants that protect against illnesses including cancer and heart disease
High in dietary fiber, which can improve digestive health and decrease inflammation
Can help promote weight loss
Good source of sulforaphane, which can help to prevent cancer, reduce high blood pressure, and lower your risk for diabetes
High source of choline, a necessity for brain development and an overall healthy nervous system
Keto cauliflower recipes
Ready to add cauliflower to your meal plan? Start with any of these low-carb cauliflower recipes.
Each recipe is packed with flavor and suitable for a keto diet.
1. Garlic cauliflower mash with mashed celery root
Cauliflower is the ultimate substitute for your favorite starchy foods that aren't suitable for a ketogenic diet.
This garlic cauliflower mash is mixed with mashed celery root and has the absolute best texture (and taste!)
I flavor this recipe with butter and a ton of garlic for an unbeatable flavor combination.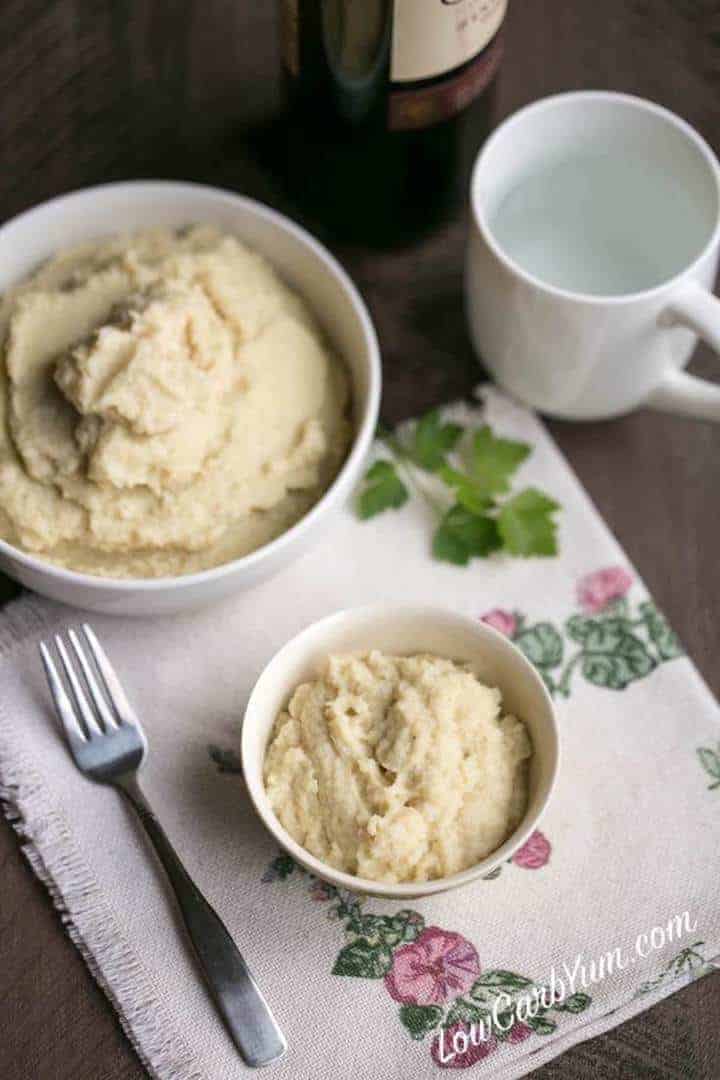 2. Keto cauliflower mashed potatoes with spinach
Looking to get a few more greens into your diet?
This low-carb mashed cauliflower recipe is mixed with butter, sour cream, and cheddar cheese. Chopped spinach adds color and great nutritional value to this mash.
And the secret ingredient to keto mashed cauliflower? Dill!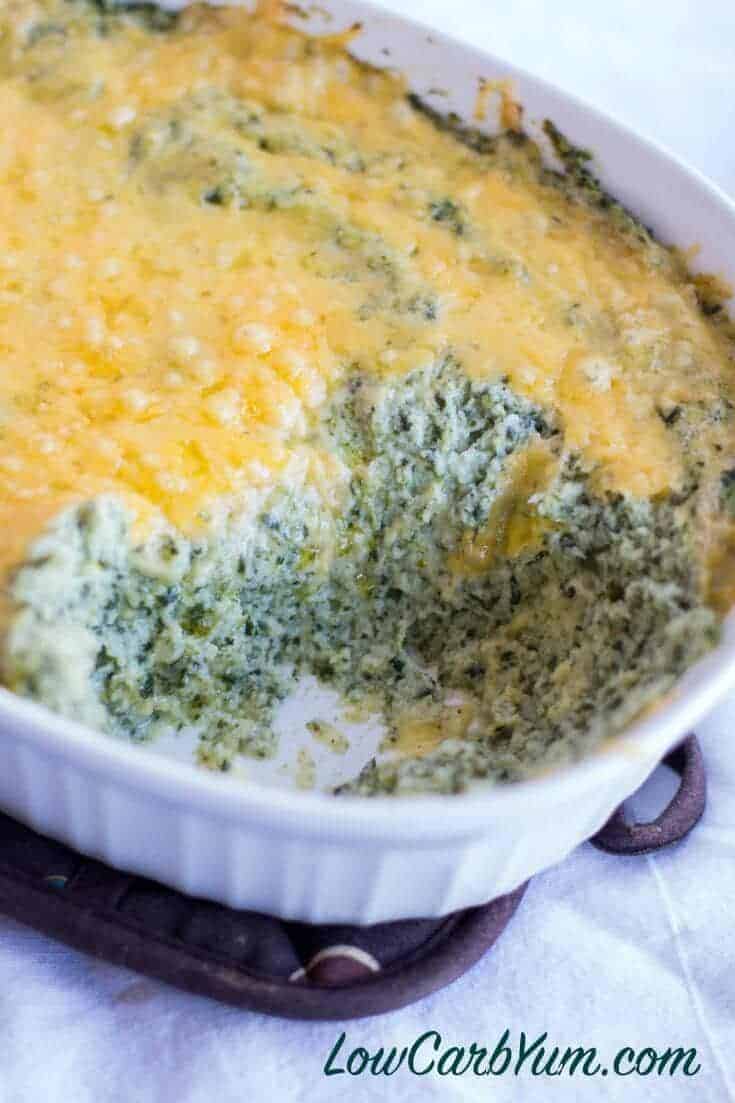 3. Cilantro lime cauliflower rice
This cilantro lime cauliflower rice is one of my staple recipes; it's the perfect base or side dish for any Mexican-inspired meal.
Crumbled cauliflower florets make a wonderful rice substitute because of their naturally crumbly texture.
I flavor this cauliflower with olive oil, unsalted butter, lime juice, and fresh cilantro for a base dish that stands out on its own!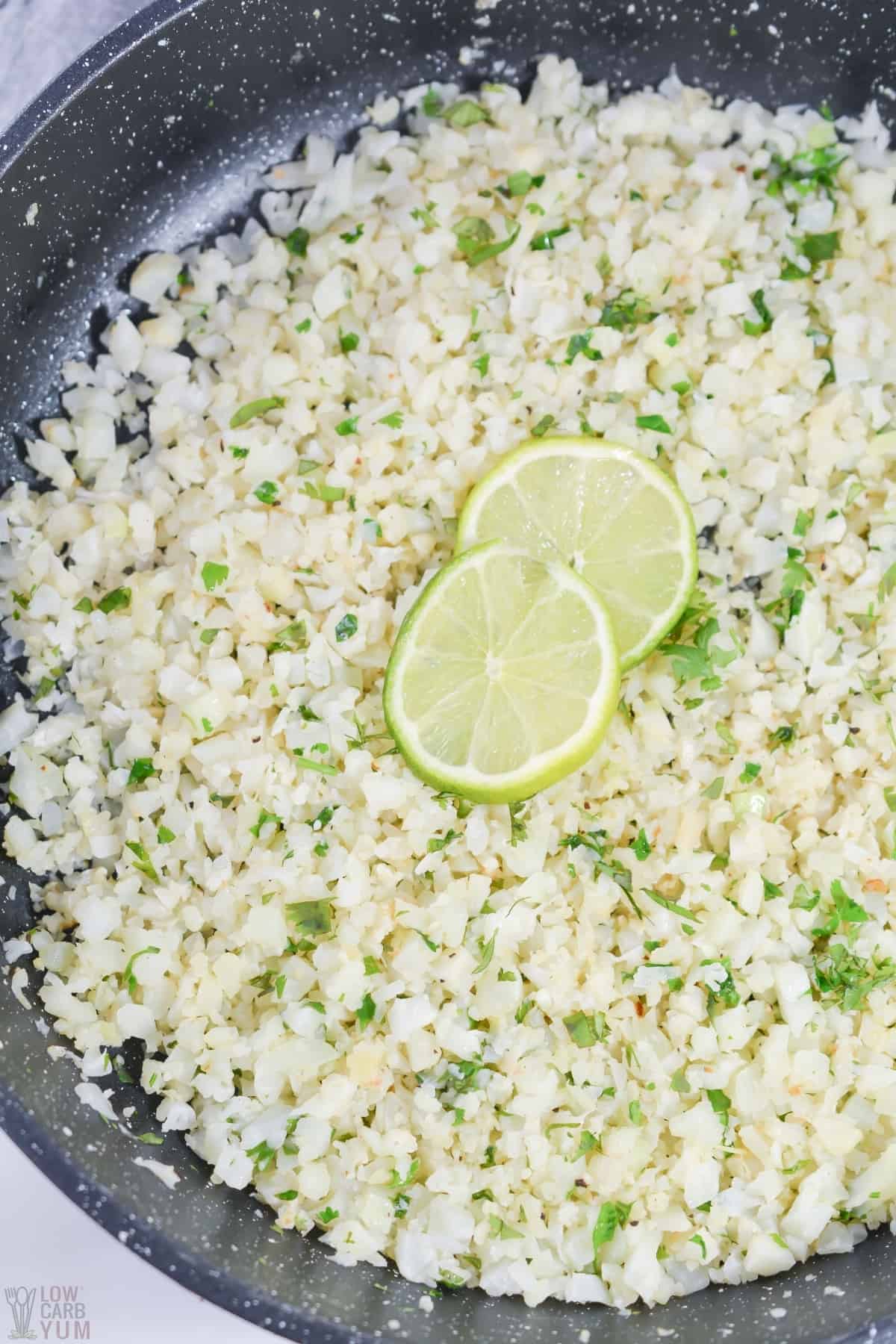 4. Cheesy bacon cauliflower grits
These cheesy bacon cauliflower grits are both addicting and guilt-free!
They include tons of yummy ingredients like heavy cream, butter, cheddar cheese, and garlic. And to top it all off, a bacon garnish for some extra fat content.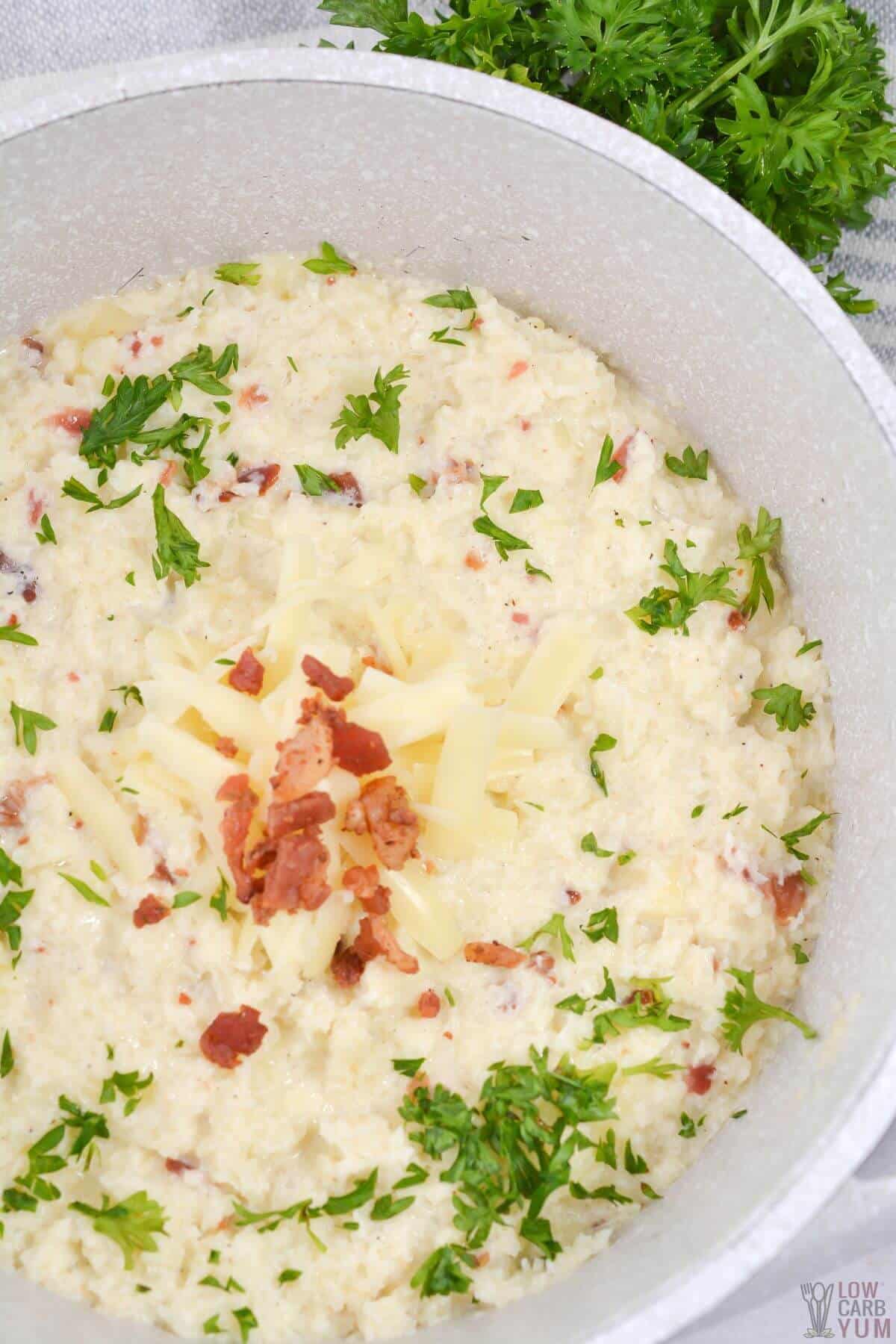 5. Low-carb cauliflower pizza crust
Pizza isn't one of those foods that you can just give up!
That's why I like to make a keto version of this fan-favorite food with a cauliflower pizza crust.
Top this versatile base with your favorite low-carb veggies and high-fat proteins. And don't forget the cheese!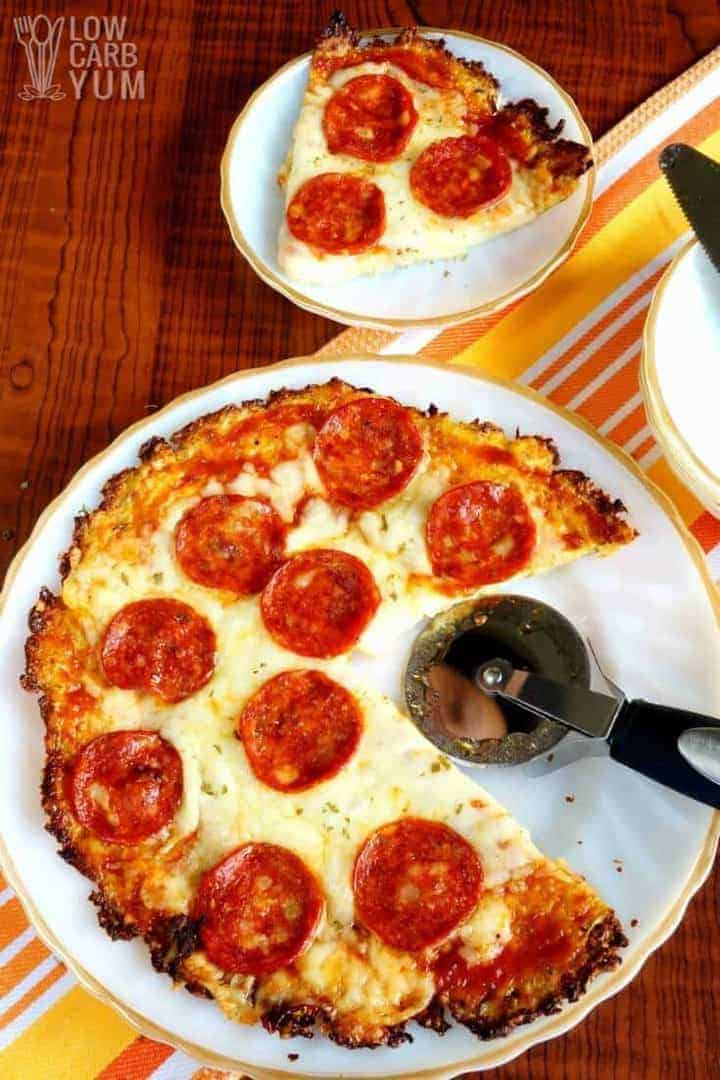 6. Keto frozen cauliflower in the air fryer
This basic keto-frozen cauliflower comes together in just 20 minutes.
Enjoy perfectly seasoned cauliflower without any hassle by prepping it in your air-fryer. Simply season and bake.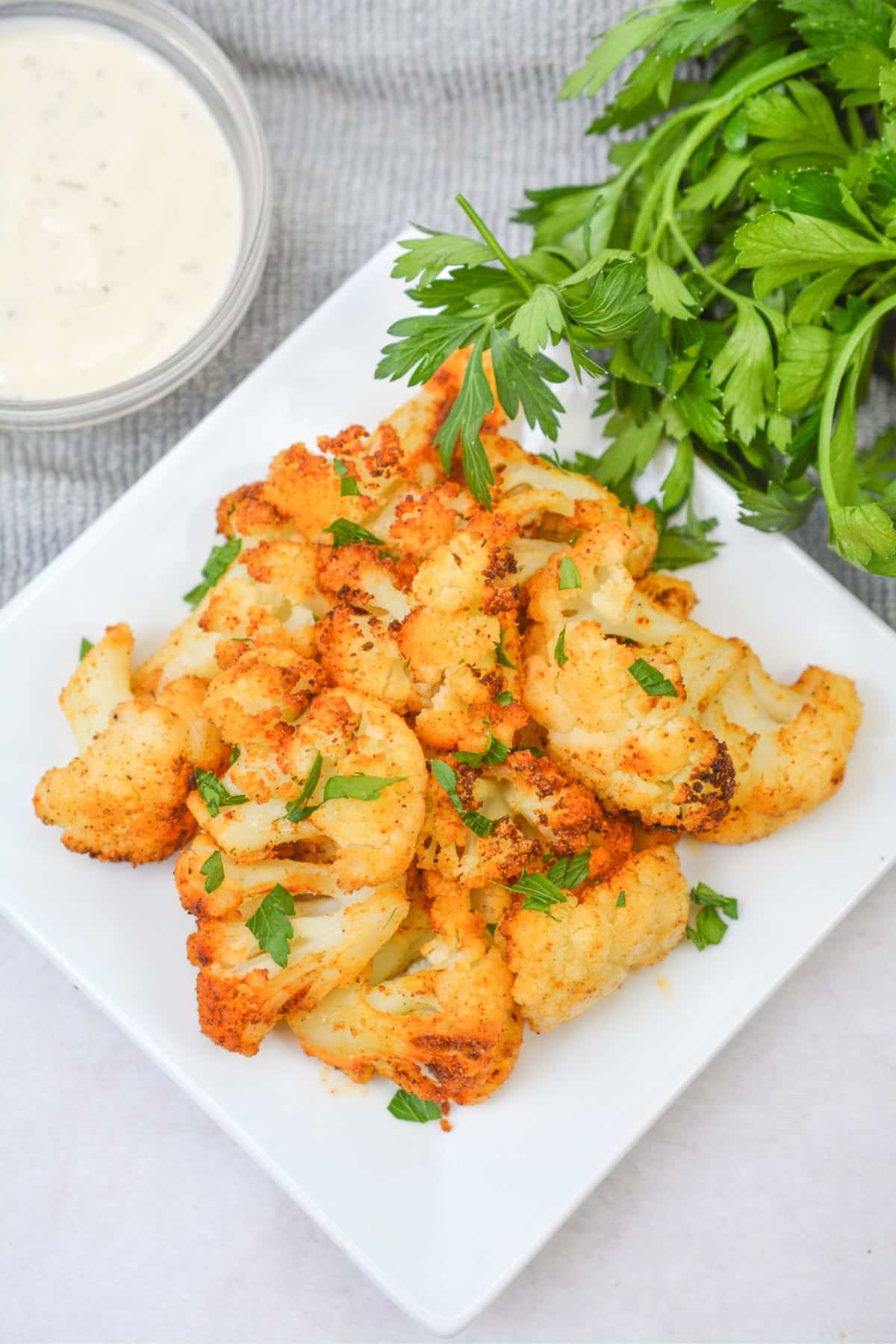 7. Cauliflower crust quiche (with bacon and cheddar)
While there are several keto-approved flours available to experiment with, sometimes it's nice to keep things simple.
I make this quiche crust with whole ingredients like cauliflower, eggs, and mozzarella cheese.
Finish your cauliflower crust quiche off with a delicious and versatile filling, including bacon, parmesan, and heavy cream.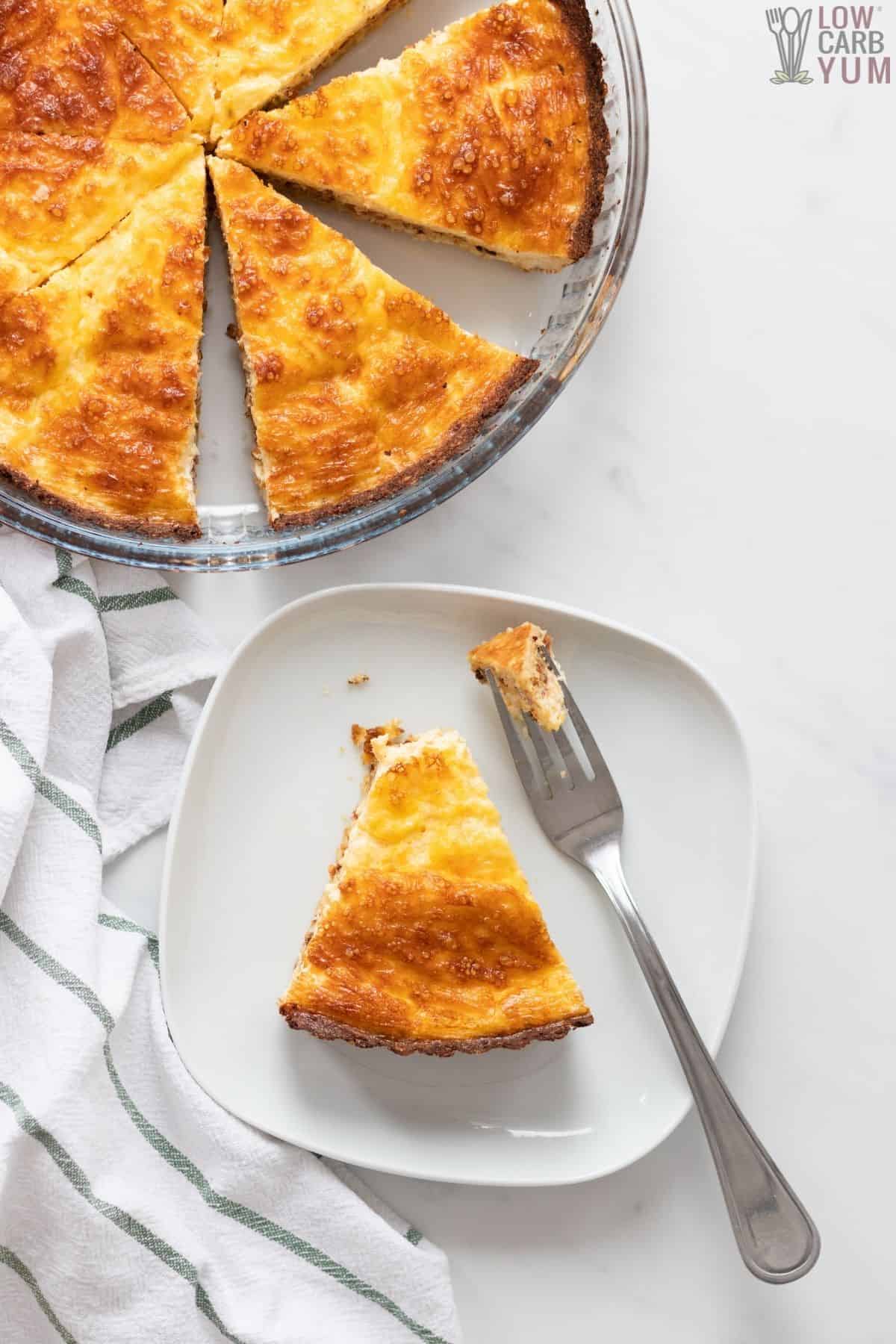 8. Cheesy broccoli cauliflower soup with sausage
This cheesy broccoli cauliflower soup combines the best of both cruciferous worlds – made with bacon, sausage, and a decadent creamy base.
Seasoned to perfection, you'll want to make this soup again and again.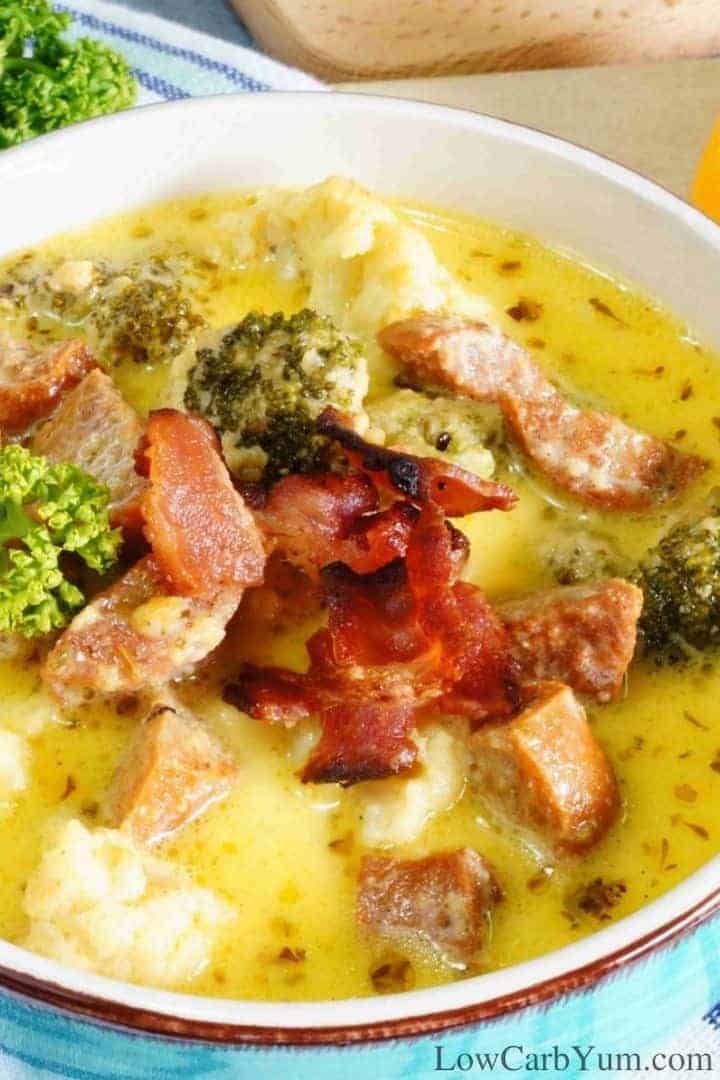 9. Low-carb chocolate pudding cauliflower dessert
Cauliflower has done it again; this time, it's dessert!
My low-carb chocolate pudding recipe is the sweetest way to enjoy cauliflower; just whip it smoothly in a food processor and add classic pudding ingredients like cocoa powder, sugar substitute, and heavy cream.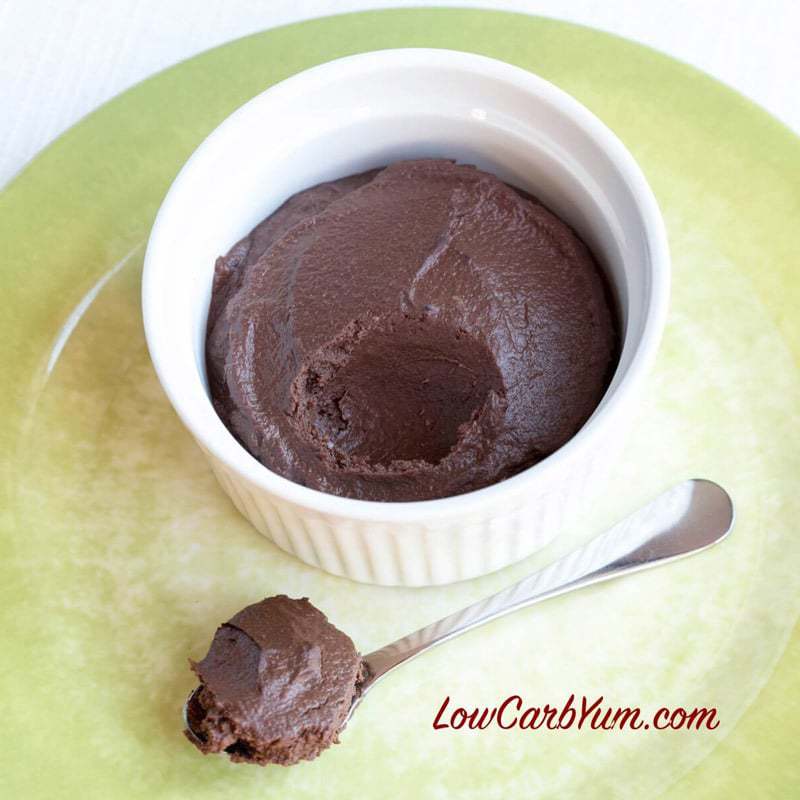 FAQs
Here are some questions people often ask about eating cauliflower on the keto diet. If you don't see your question in this list, please leave it in the comments.
Is cauliflower good for ketosis?
Cauliflower is a beneficial food for ketosis because it is so low in net carbs. At 3g net carbs per 1 cup serving, you can easily fit this into a daily carb allotment of 50g or less.
Is broccoli or cauliflower better for keto?
Keto dieters can eat both broccoli and cauliflower. Because each vegetable has separate health benefits and essential vitamins and minerals – eating both of them regularly is beneficial.

In terms of carbs, cauliflower contains slightly less per serving, though the difference is minimal (approximately 3.2g net carbs to broccoli's 3.6g net carbs per cup).
Is cauliflower good for losing weight?
Some evidence shows that including cauliflower in your diet could contribute to healthy weight loss. There are a few reasons why eating cauliflower could help you lose weight:

1. Cauliflower is low in calories; it is also a great substitution for high-carb, high-calorie ingredients like rice or potatoes.

2. About 92% of cauliflowers' weight consists of water; water-dense foods can help contribute to weight loss.

3. Cauliflower is a fiber-rich food that slows digestion and helps you feel full.
Related recipes
Now that we've answered "is cauliflower keto?", check out some other veggie-focused keto recipes:
Follow us on FACEBOOK, PINTEREST, and INSTAGRAM for even more tasty keto-friendly recipes!