A delicious sugar-free dark chocolate mousse pie that is quick and easy to prepare. Heavy whipping cream gives it a rich and creamy flavor.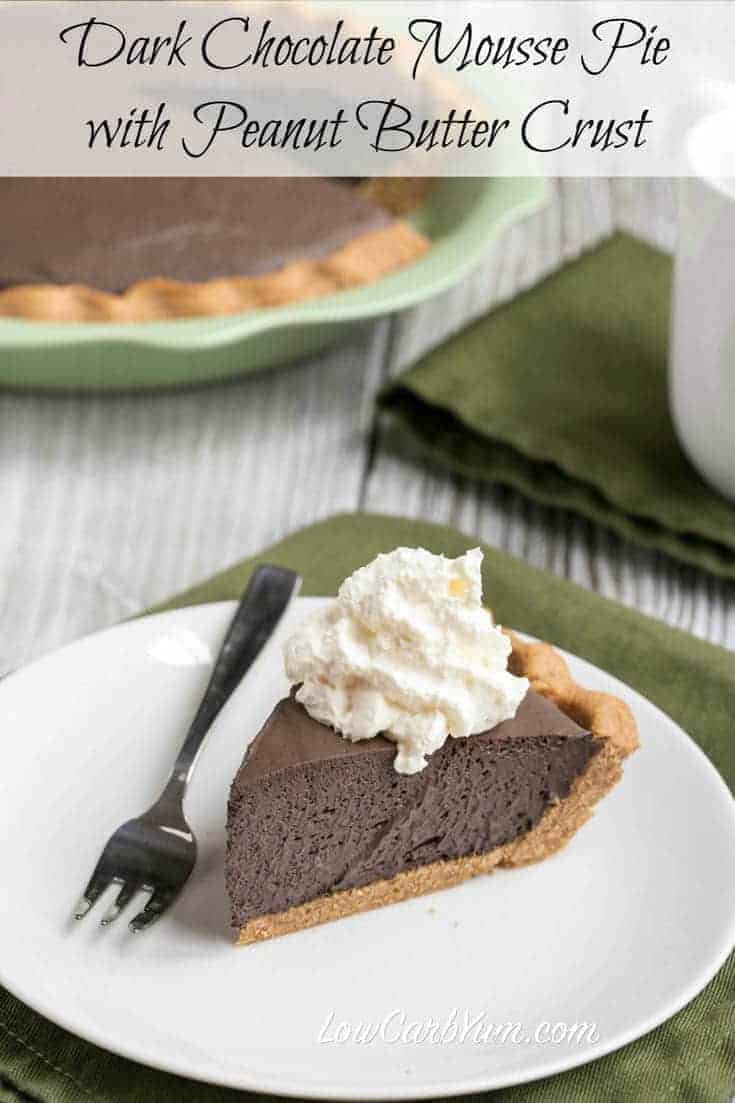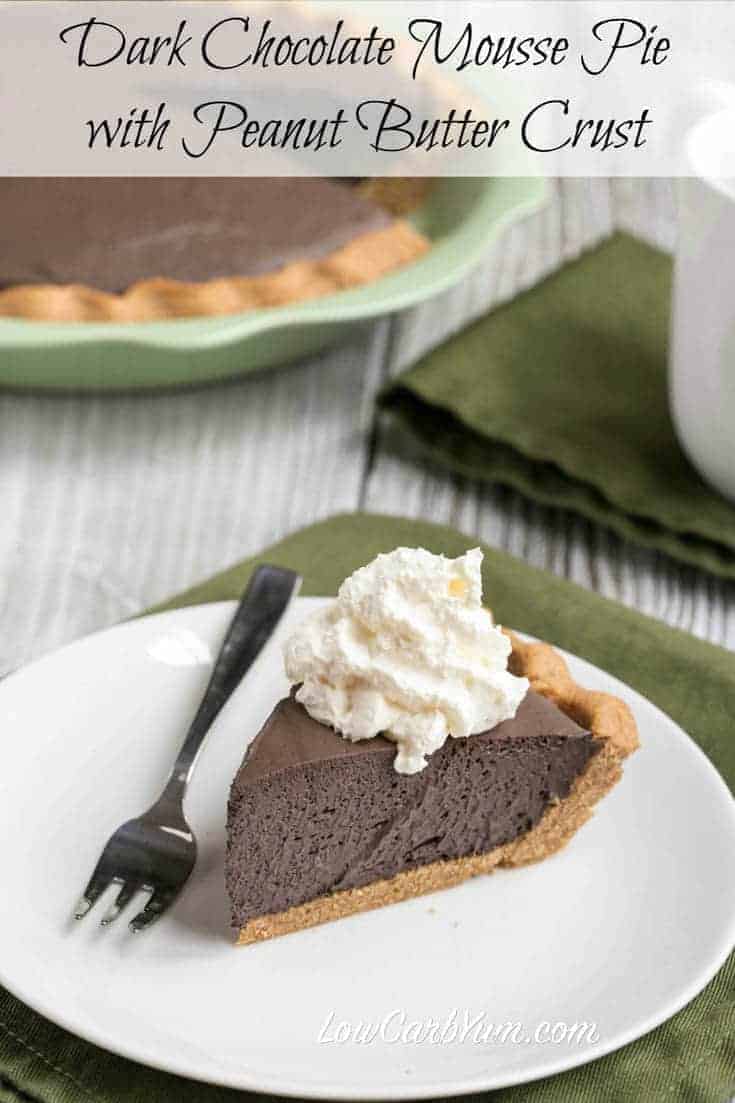 The last month has been very hectic for me. I have been spending most of my time at work, only coming home to eat and sleep. The only enjoyable activity has been watching my daughter play in her high school field hockey games.
Things at work are winding down and I expect to only be at work 40 hours this week. Over the last month, I have made two full pans of the spinach lasagna recipe from my last post. That has been my main meal other than tossed salads with meat and cheese. Protein bars and shakes have been getting me through my ten hour work days.
We were very fortunate not to lose power in the snow and ice storm that passed through our area last weekend. That would have made things much worse, especially since it has been getting very cold at night here in southeastern Connecticut.
FREE eBook!
​LOW CARB TIPS and TRICKS
Subscribe now to receive your free copy of Low Carb Tips and Tricks which includes 20 easy to prepare recipes. Plus, get access to the weekly newsletter and special offers only for subscribers!
There are a number of people that I work with who live a little farther away and were affected by the power outages. This power outage seems to be much worse than the one I was affected by when Hurricane Irene came through.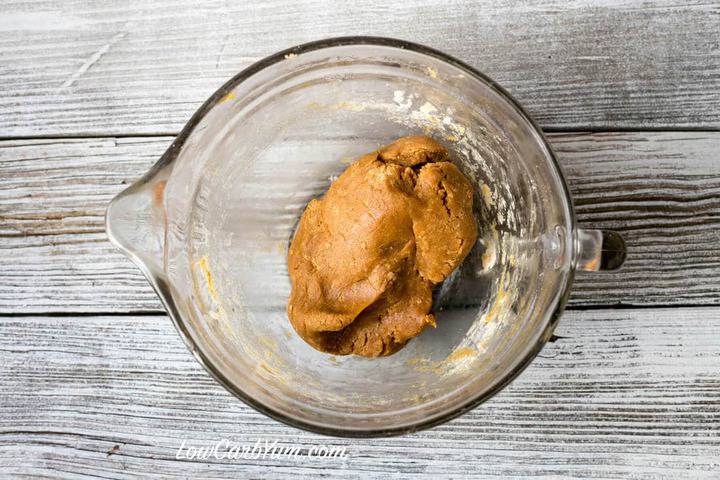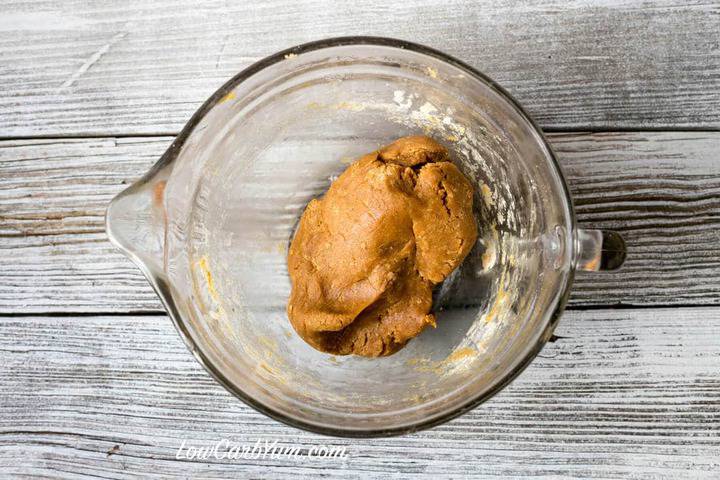 After Halloween, I saw all my coworkers enjoying the chocolate leftovers. This must have initiated my chocolate cravings.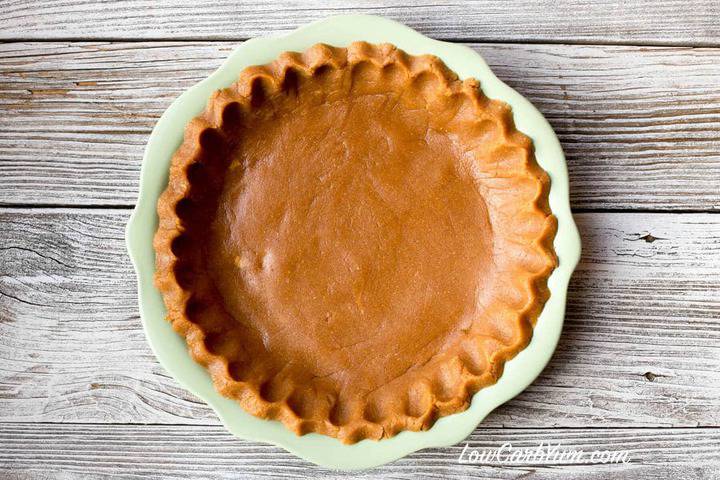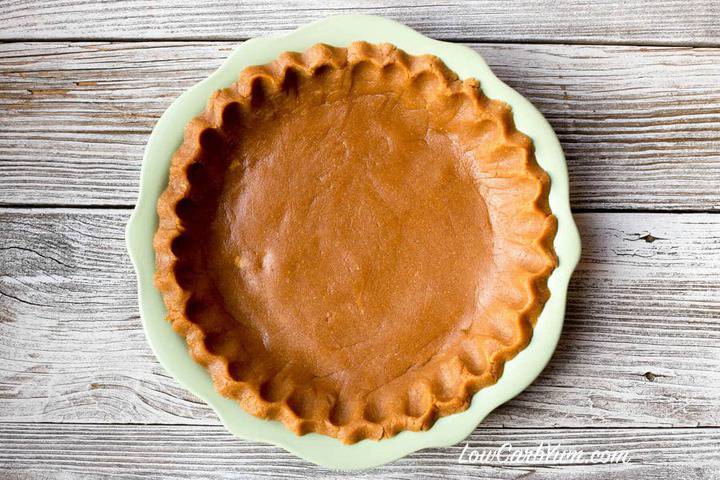 To satisfy that craving, I made this dark chocolate mousse pie. The mousse is a slight modification of the Hershey recipe which uses regular sugar.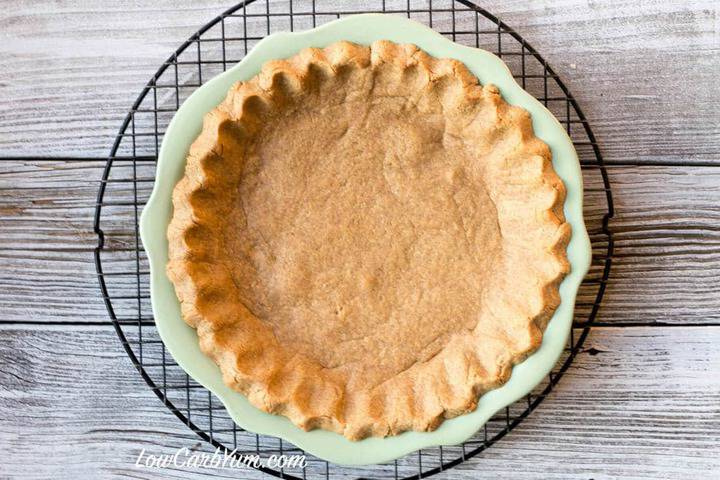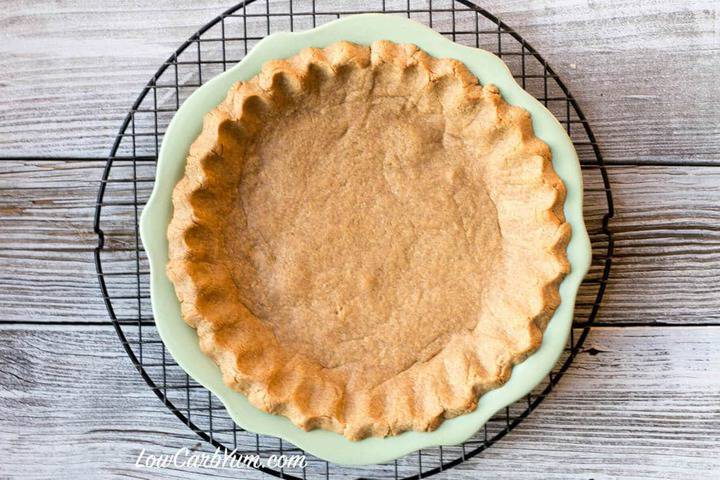 I just substituted a low carb sweetener in its place. I've made both the regular and dark chocolate mousse recipes found at the Hershey website.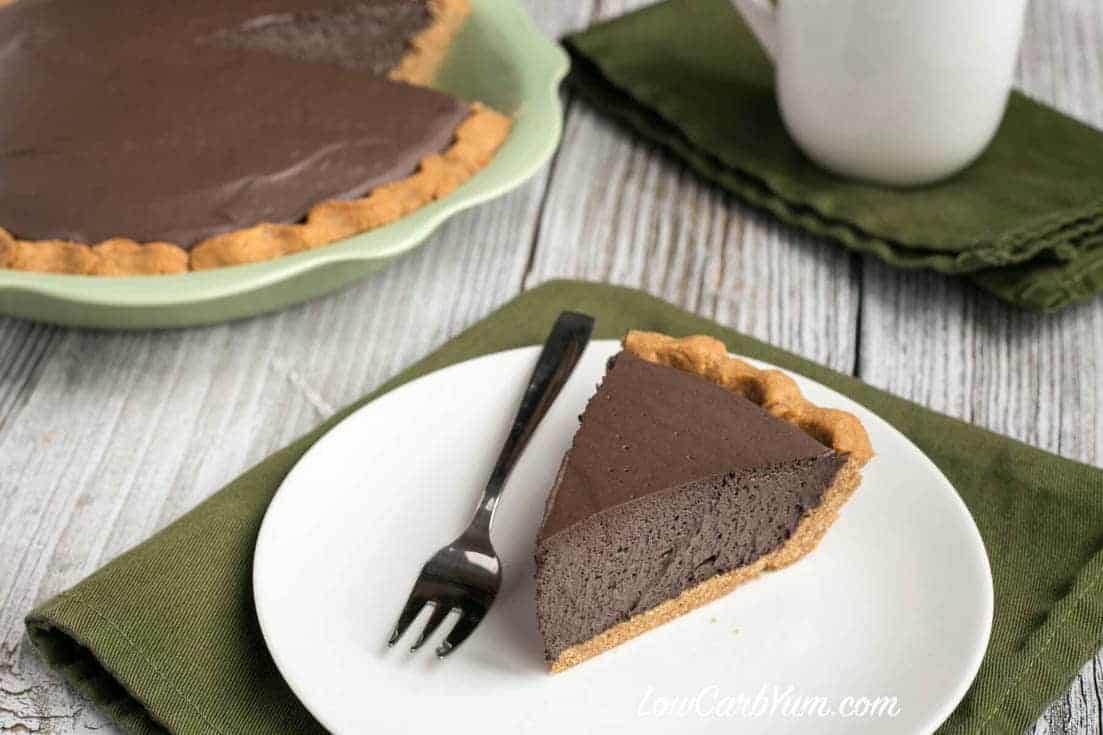 The dark chocolate one is definitely much richer and the one I prefer. My daughter we even enjoying it and commented on how good it was.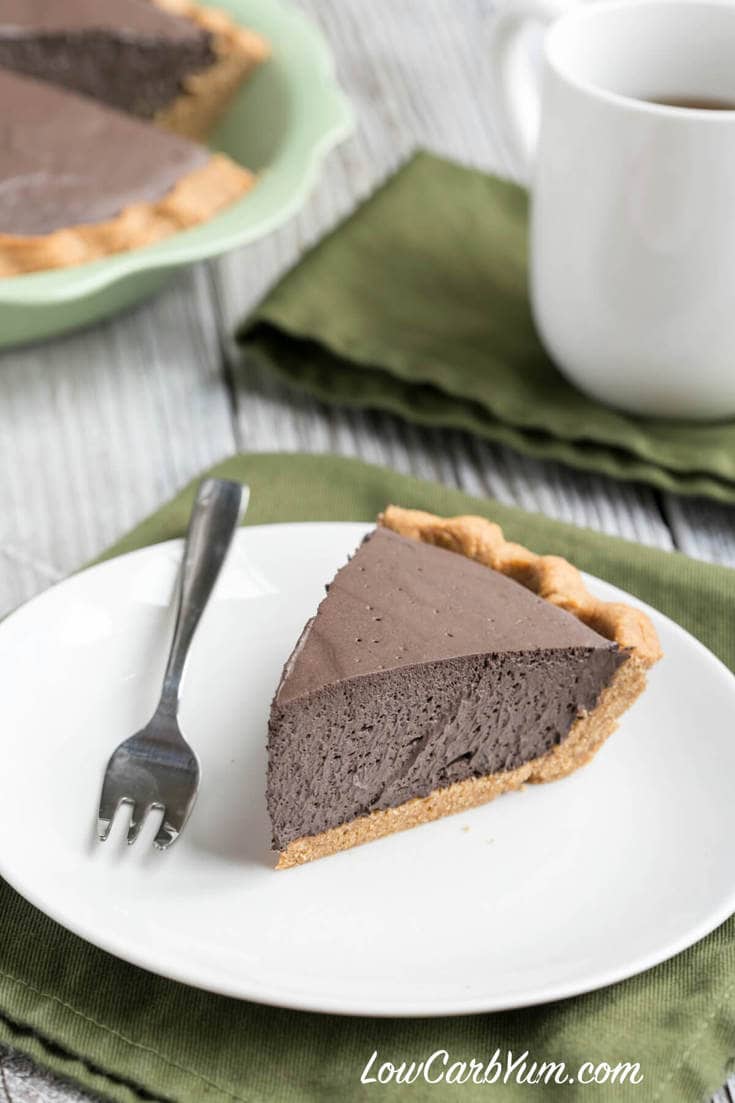 I think the Hershey dark chocolate cocoa is something that is going to be a staple in my pantry from now on. The mousse is absolutely delicious. You can make it plain or use it to fill a low carb pie crust.
The peanut flour pie crust is an added benefit. We all know that peanut butter and chocolate were made for each other. So you'll get that added peanut flavor by making the pie crust out of peanut butter and peanut flour.
You can also use a no-bake crust if you'd rather not turn on the oven for this low carb dark chocolate mousse pie. A standard cheesecake type crust made with almond flour would work well.
I served this low carb dark chocolate mousse pie at a family Thanksgiving dinner and it was well received. Even those who don't follow a low carb or gluten free diet enjoyed this yummy dessert. It's a great dessert to make that isn't overly complicated and will certainly satisfy any chocolate craving.
Low Carb Dark Chocolate Mousse Pie with Peanut Flour Crust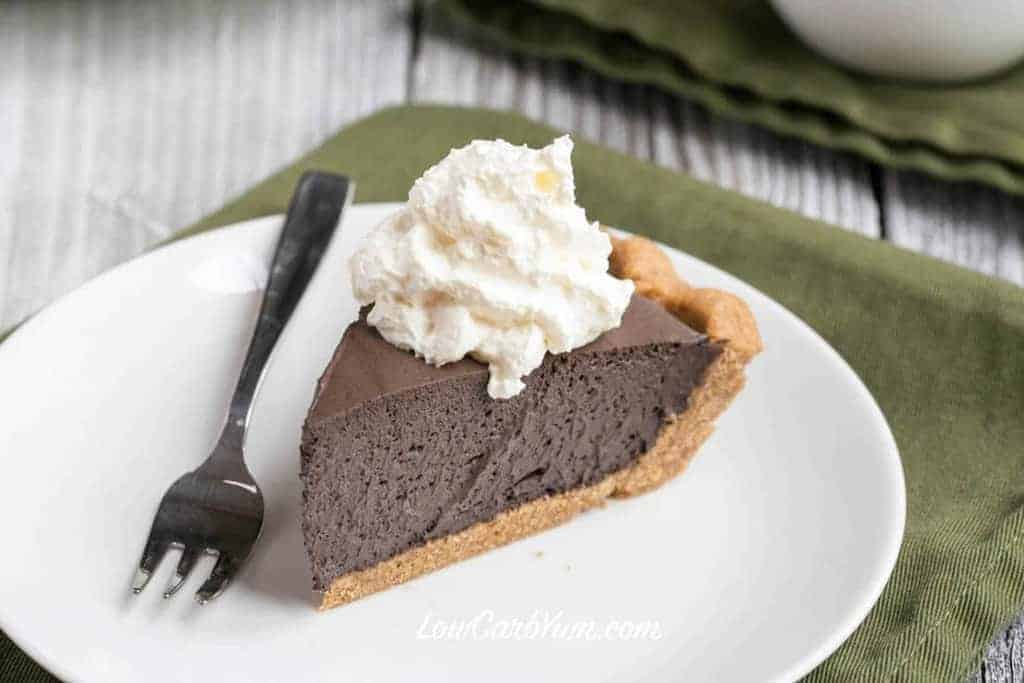 Dark Chocolate Mousse Pie - Peanut Crust
Author:
Lisa | Low Carb Yum
Prep time:
Cook time:
Total time: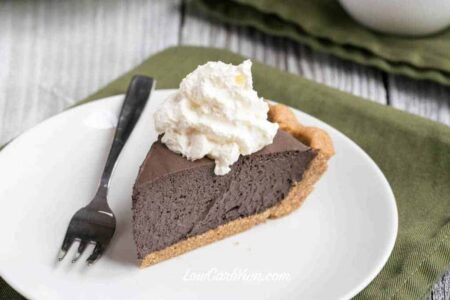 Delicious dark chocolate mousse pie. The mousse is a slight modification of the Hershey recipe, I just substituted a low carb sweetener in place of sugar.
Ingredients
Peanut Flour Crust
Hershey's Dark Chocolate Mousse
1 envelope (7 grams) unflavored gelatin (about 2.5 tsp)
1/4 cup cold water
1/3 cup boiling water
1 cup low carb sugar substitute (I used 24 Truvia packets)
2/3 cup HERSHEY'S SPECIAL DARK Cocoa
2 cups cold whipping cream
2 teaspoons vanilla extract
Instructions
Crust:
Microwave peanut butter and butter in medium bowl until melted.
Beat butter into peanut butter until well combined.
Stir in vanilla, beaten eggs, and sweetener.
Add the rest of the ingredients and stir until dough forms.
Press dough into 9 inch pie pan. Bake at 325 degrees F for 15-20 minutes.
Place on rack to cool.
Mousse Filling
Sprinkle gelatin over cold water in small bowl; let stand 2 minutes to soften.
Add boiling water; stir until gelatin is completely dissolved and mixture is clear.
Cool slightly.
Combine sweetener and cocoa in large bowl; add whipping cream and vanilla.
Beat on medium speed of mixer, scraping bottom of bowl occasionally, until mixture is stiff.
Pour in gelatin mixture; beat until well blended.
Spoon into pie crust.
Refrigerate at least 30 minutes.
Garnish as desired.
Store covered in refrigerator.
Notes
Makes 8 servings

Net carbs per serving: 8g
Related Posts