A low carb chili without beans is easy to make. Just take out the beans and add a bit more meat. Can be made mild or turn up the heat with more hot chili peppers.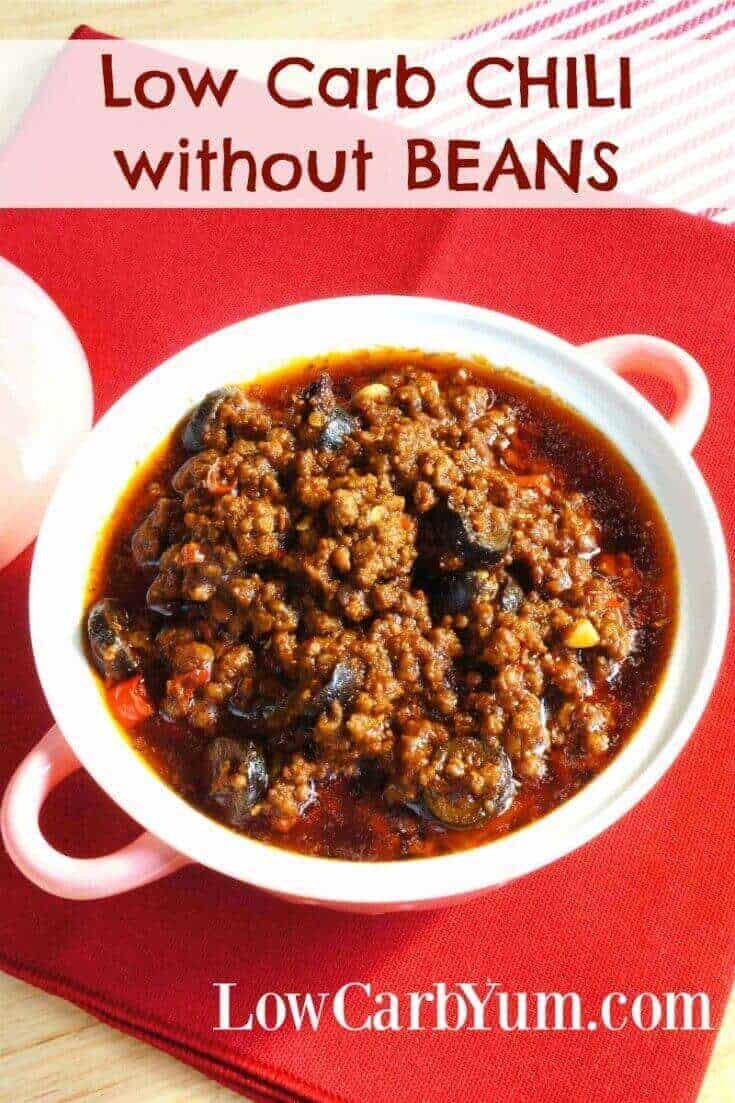 We grew some red hot chili peppers this year in the garden. I don't remember the name of the variety, but they looked like red hot chili peppers.
The peppers were green on the plant most of the summer. It wasn't until late summer that they all started to turn red. I was surprised at how many peppers shot off the small plant we planted.
I was told that these peppers can be dried and used as a seasoning throughout the year. They are a hot pepper, though not the hottest you can get. For this chili recipe I chopped up the fresh peppers with a hand chopper.
FREE eBook!
​LOW CARB TIPS and TRICKS
Subscribe now to receive your free copy of Low Carb Tips and Tricks which includes 20 easy to prepare recipes. Plus, get access to the weekly newsletter and special offers only for subscribers!
Since I wanted the a low carb chili without beans, I omitted the beans and used canned black olives. I suppose I could have used black soy beans, but I didn't have any on hand.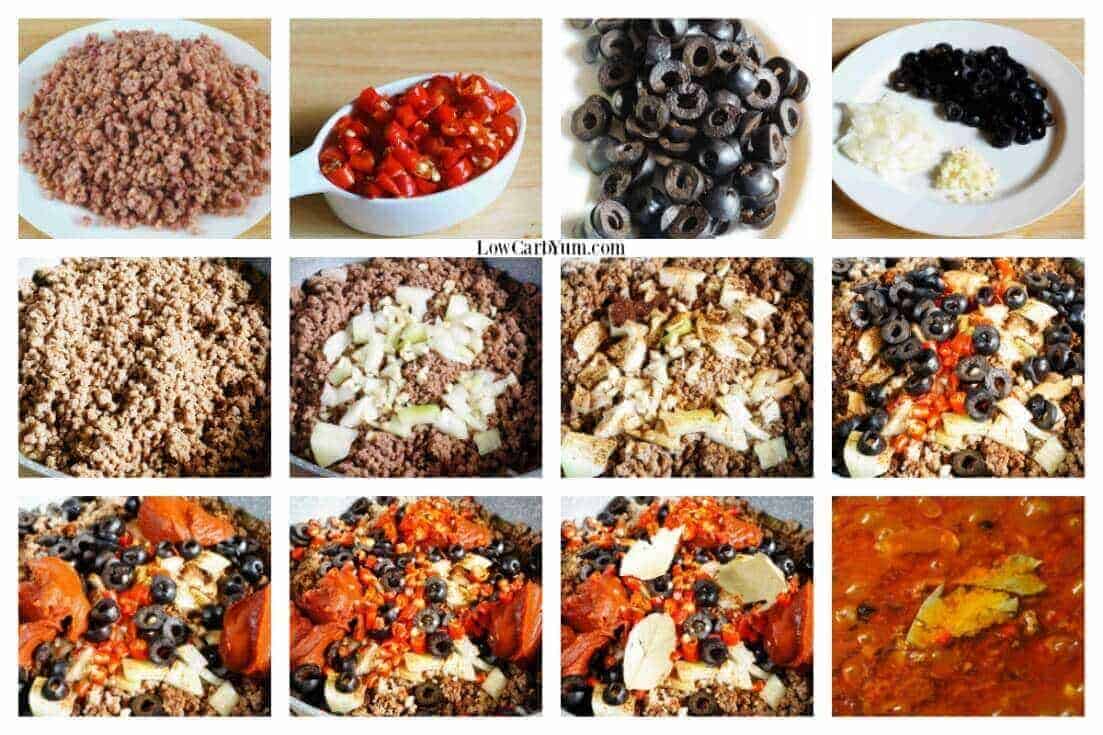 I also added a small amount of cinnamon which enhances the flavor. The amount of hot peppers I used was perfect. I didn't measure, but it was around 1/4 cup, maybe a little less. In all, I used one regular sized pepper and two small ones.
Since these were hot peppers, I made sure I had some gloves on when chopping. And, you certainly don't want to get any of the hot pepper juice near your eye. It's important to practice safety in the kitchen!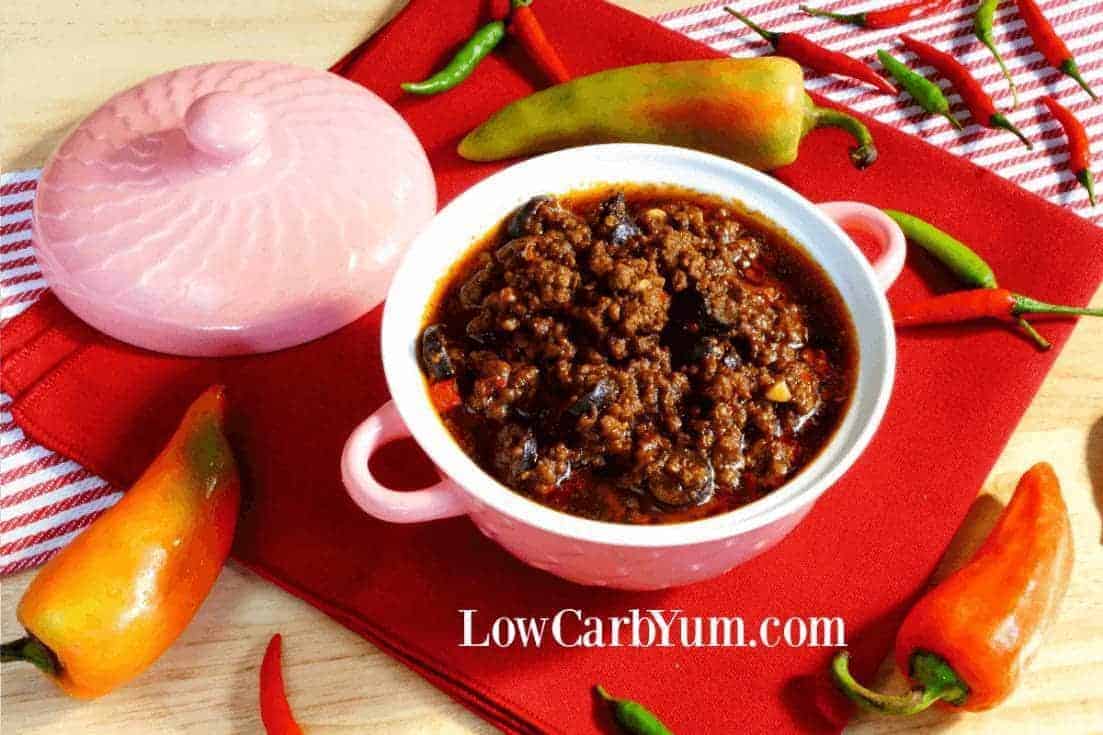 I think you are really going to love this low carb chili without beans recipe. Beans are just a cheap filler anyway, like rice. Most fillers are very starchy. The black olives add flavor as well as healthy fat.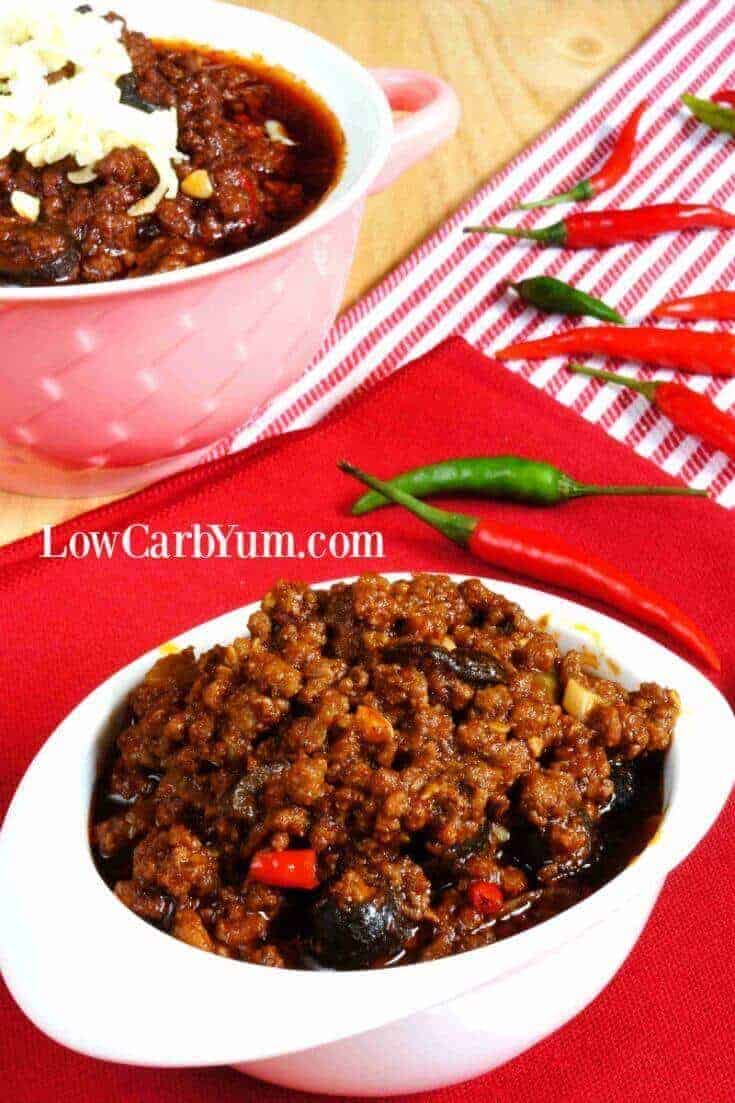 I will definitely be making this recipe again. If you like a chunkier chili and don't mind a little extra carbs from the tomatoes, you may like my chunky chili recipe.
Low Carb Chili without Beans Recipe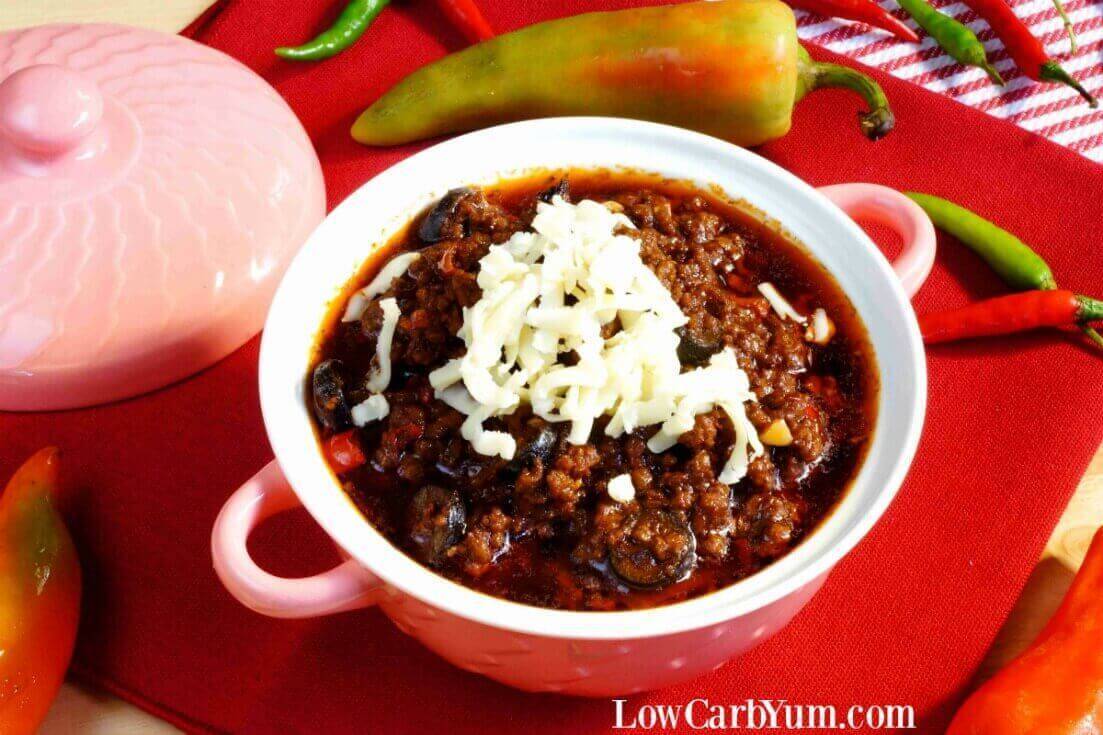 No Bean Low Carb Chili
Author:
Lisa | Low Carb Yum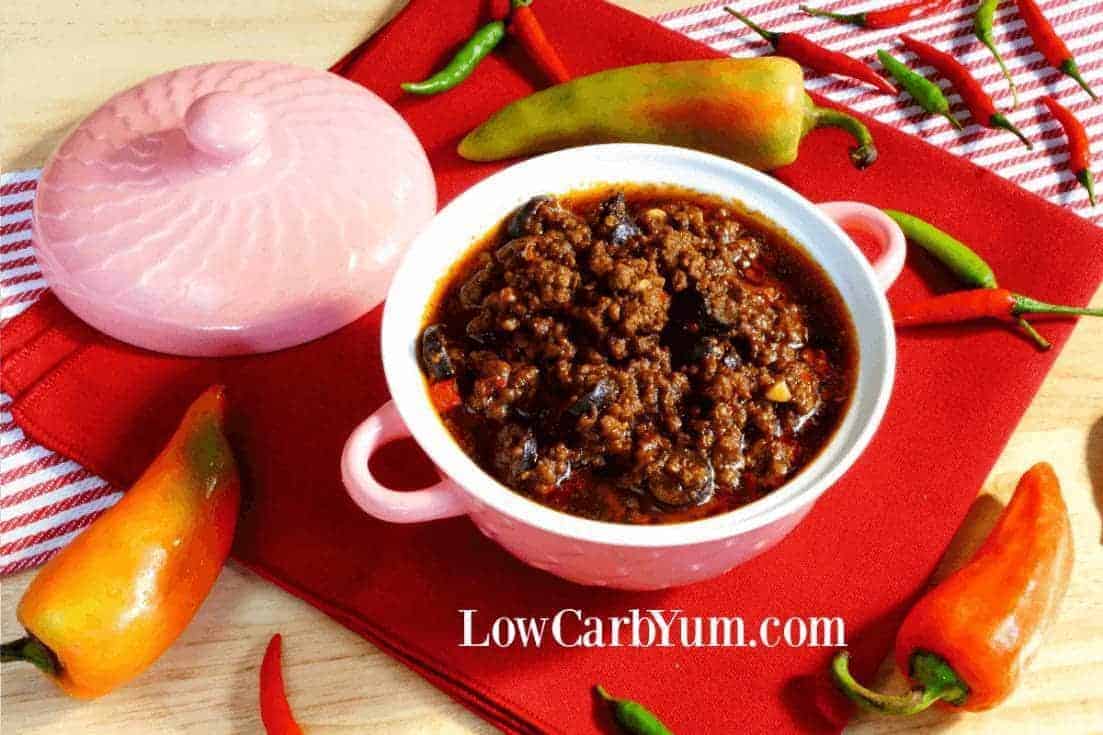 No bean low carb chili is easy to make. Just take out the beans and add a bit more meat. Can be made mild or turn up the heat with more hot chili peppers.
Ingredients
3 cups water
1 ½ lbs. ground beef
¼ teaspoon cinnamon
¾ teaspoon cumin
¼ cup onion, chopped
1 teaspoon Worcestershire sauce
2 cloves garlic, minced
1 ½ teaspoons salt
2 tablespoons chili powder
¾ teaspoon black pepper
½ teaspoon red pepper
½ teaspoon allspice
1 can tomato paste, 6 ounce
3 bay leaves
1 can can black olives, 2.25 oz, sliced
¼ cup chili peppers, finely chopped
Instructions
Brown ground beef in large pot and drain out fat.
Add remaining ingredients, bring to a boil, then simmer about 2 hours.
Notes
Makes 6 servings

Carbs per serving: about 5g
Related Posts