If you love blueberries, then you will love these keto-friendly blueberry recipes! The sweet, tangy flavor of these berries is perfect for low-carb desserts, sweet snacks, and breakfast foods.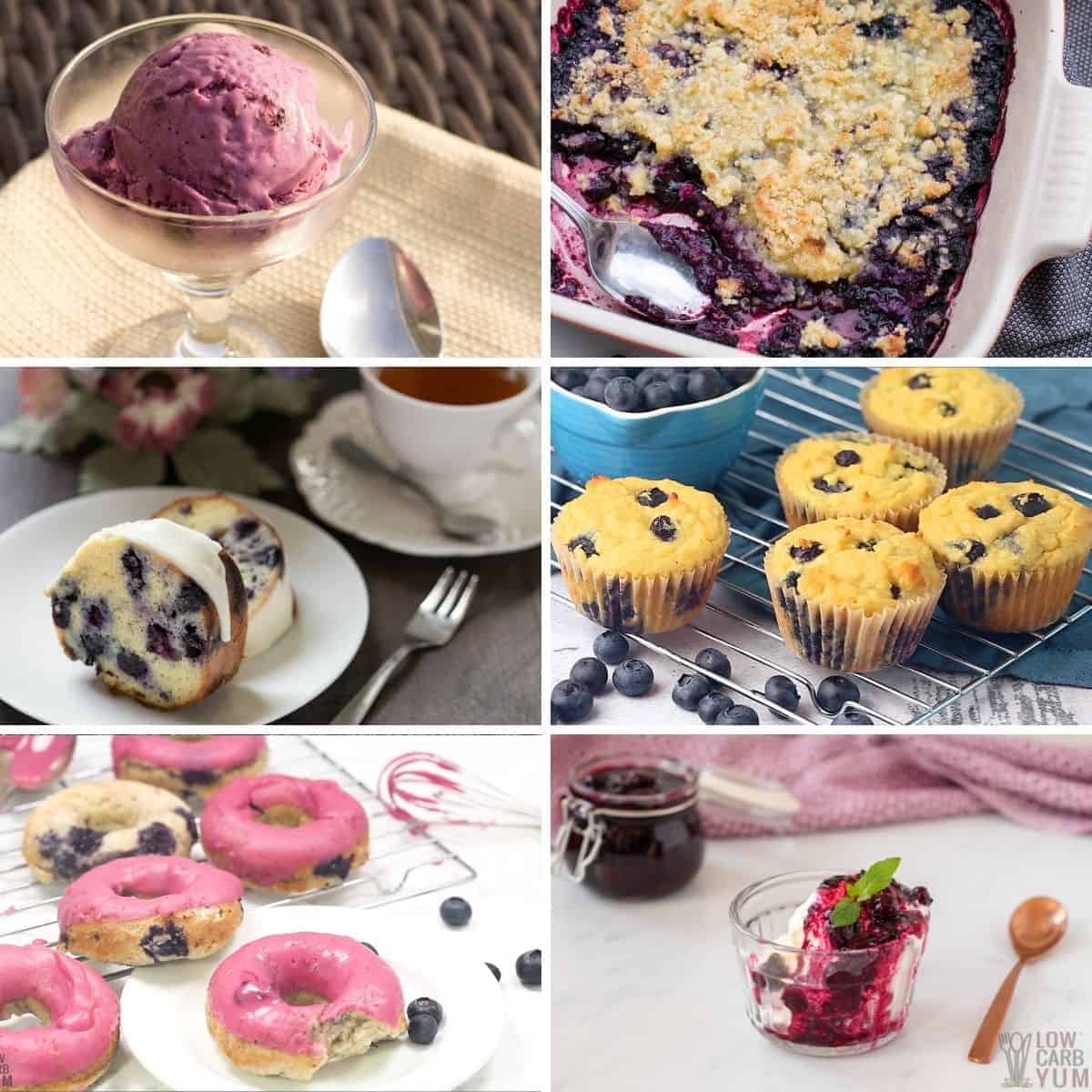 Article Index
Every summer, my family picks tons of fresh blueberries. We typically come back with over twenty pounds of berries.
I freeze a lot of them so we always have blueberries in the freezer. That's why I'm always on the look out for new low carb blueberry recipes.
I often just make a sugar free blueberry syrup that I'll use over keto waffles or coconut flour pancakes. I also pour this blueberry sauce over low carb ice cream and mix it into plain high fat yogurt.
Why you'll love them
These keto-friendly blueberry recipes will have you eating your favorite low-carb fruit without compromising your diet. Whether you're looking for a dessert or an amazing sweet breakfast treat, this collection will have you covered.
However, you should always eat keto fruits in moderation due to the natural fructose. So you'll need to stick to a single serving because the fruit sugar can knock you out of ketosis.
Keto Low Carb Blueberry Recipes
Here is a list of 21 delicious blueberry recipes for a low-carb keto diet that you are sure to enjoy.
1. Blueberry Cheesecake Bars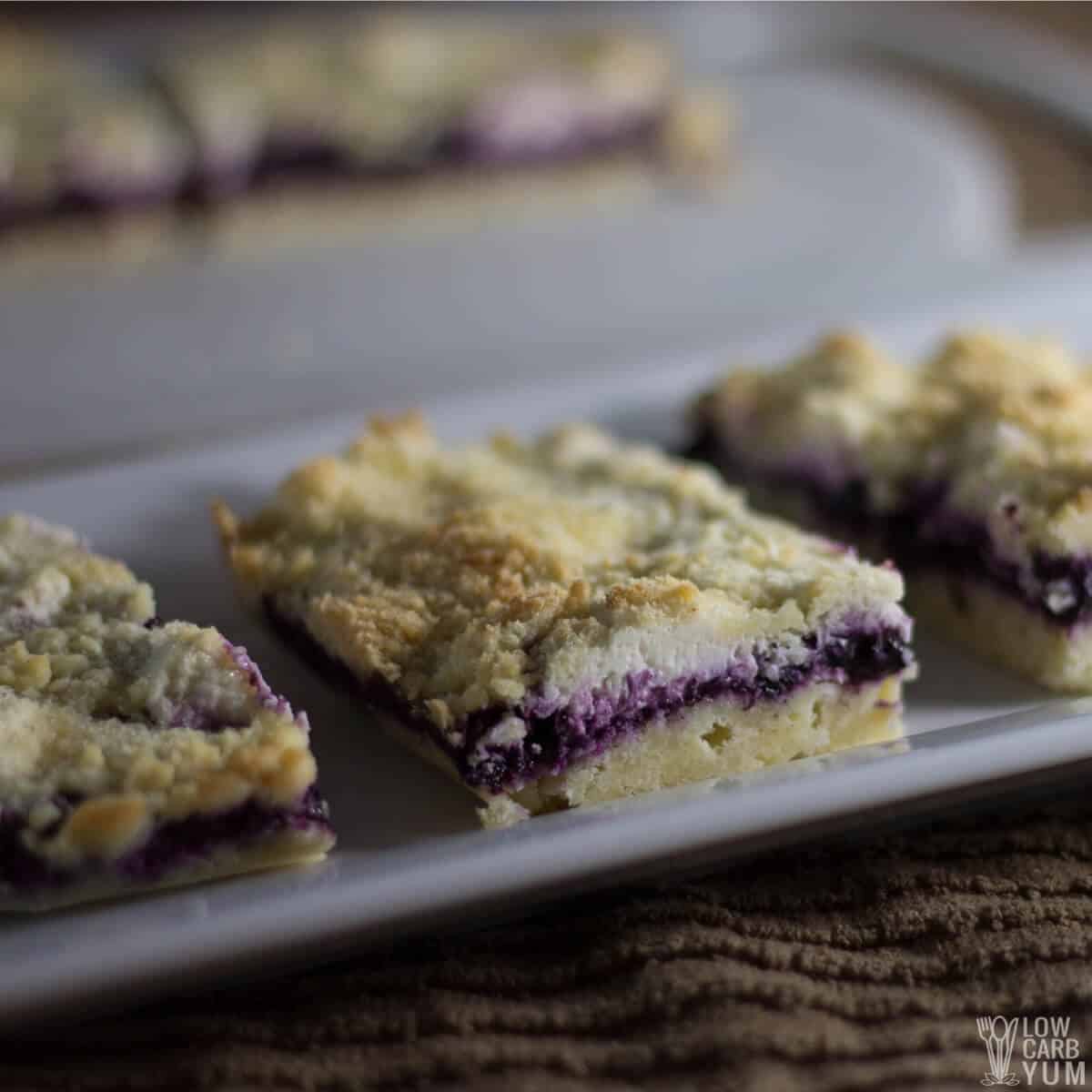 Keto blueberry cheesecake bars are a delicious way to satisfy your sweet tooth while following a keto diet. These bars are made with cream cheese, blueberries, almond flour, and coconut flour. The recipe comes together in just minutes. The bars are perfect for any occasion, and they're sure to be a hit with your friends and family.
2. Easy Blueberry Cobbler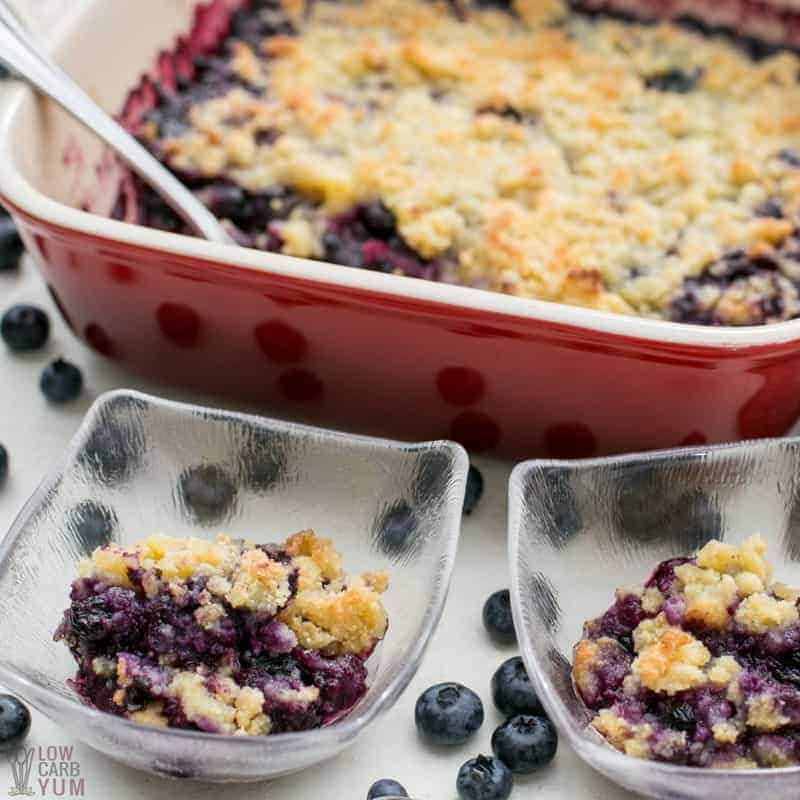 This low carb blueberry cobbler is a delicious way to enjoy summer berries without sacrificing any of the sweetness or flavor you love. The cobbler is made with fresh or frozen blueberries, keto flours, egg, lemon juice, and melted butter. It's a great dessert for special occasions because it can be made in advance and frozen for later.
3. Blueberry Swirl Cheesecake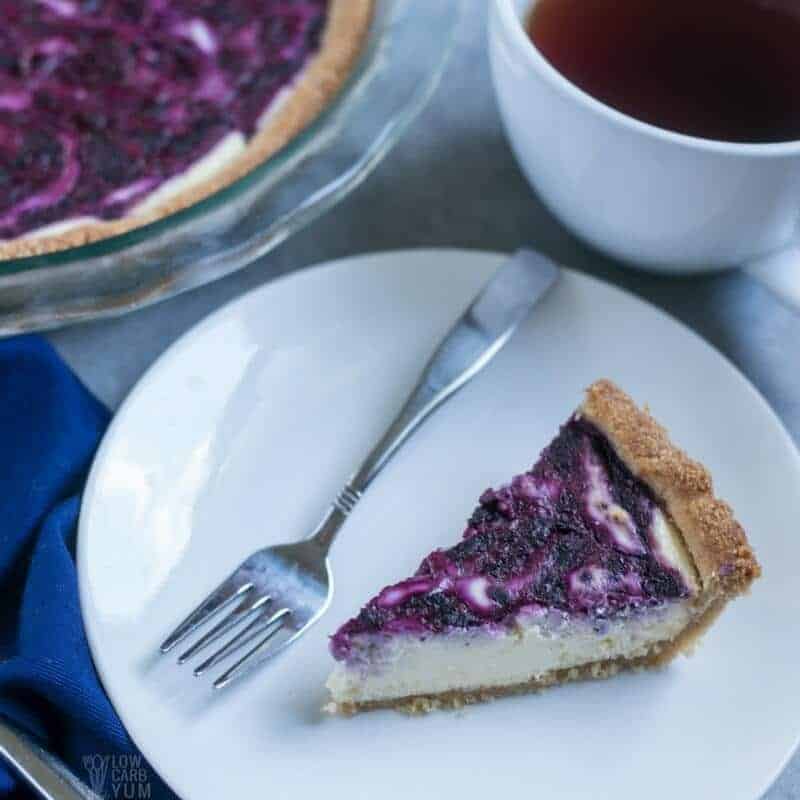 If there's one thing cheesecake fans can agree on, it's that there's no wrong way to enjoy the creamy dessert. Whether you like your cheesecake tart or smooth and creamy, blueberry swirl cheesecake is sure to fill you up with its sweet, tangy flavor.
4. Blueberry Cake Donuts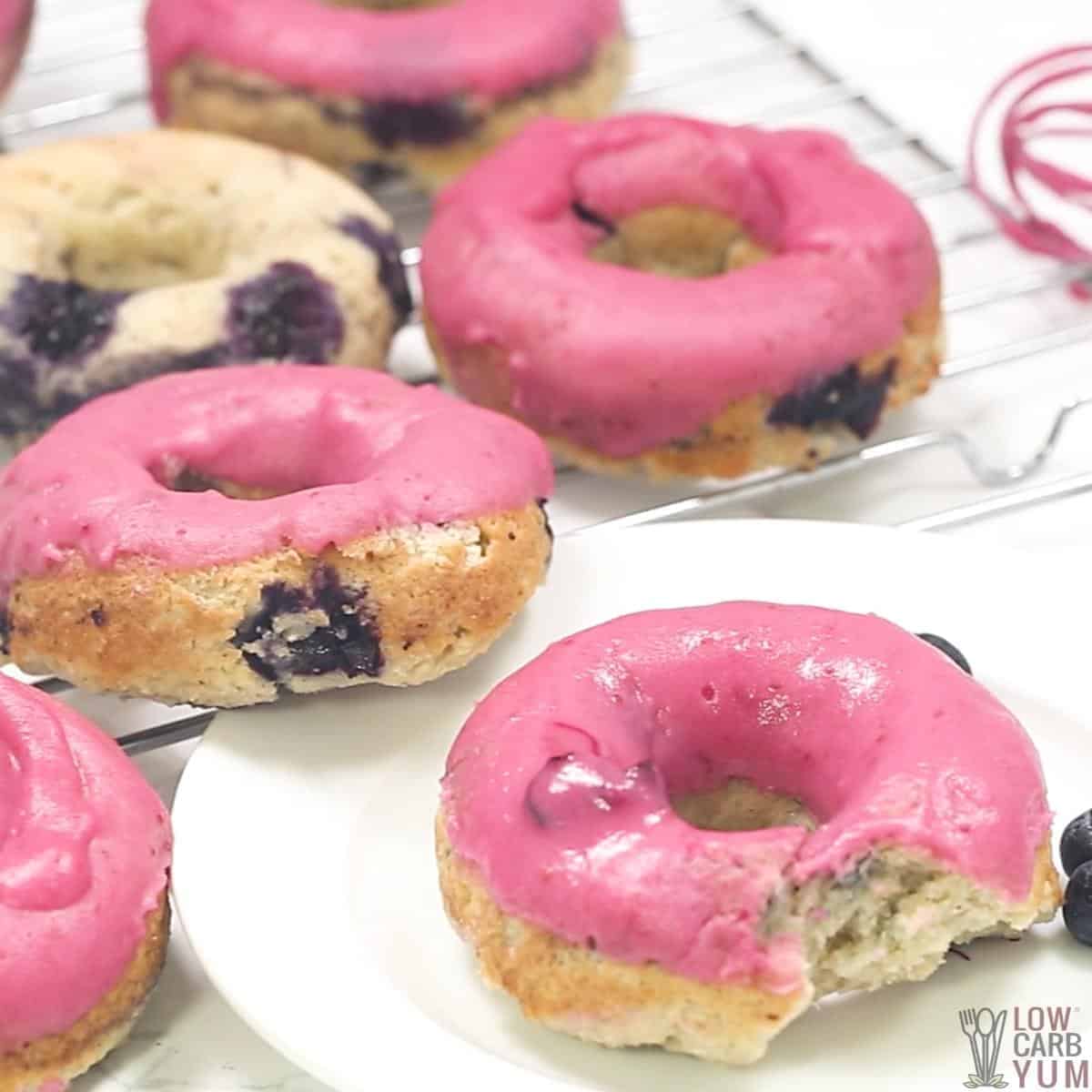 This keto blueberry cake donut recipe is perfect for breakfast or a snack. It's made with coconut and almond flours, so it's gluten-free and grain-free too. The donuts are topped with an easy to make sugar-free berry glaze.
5. Blueberry Lemonade Popsicles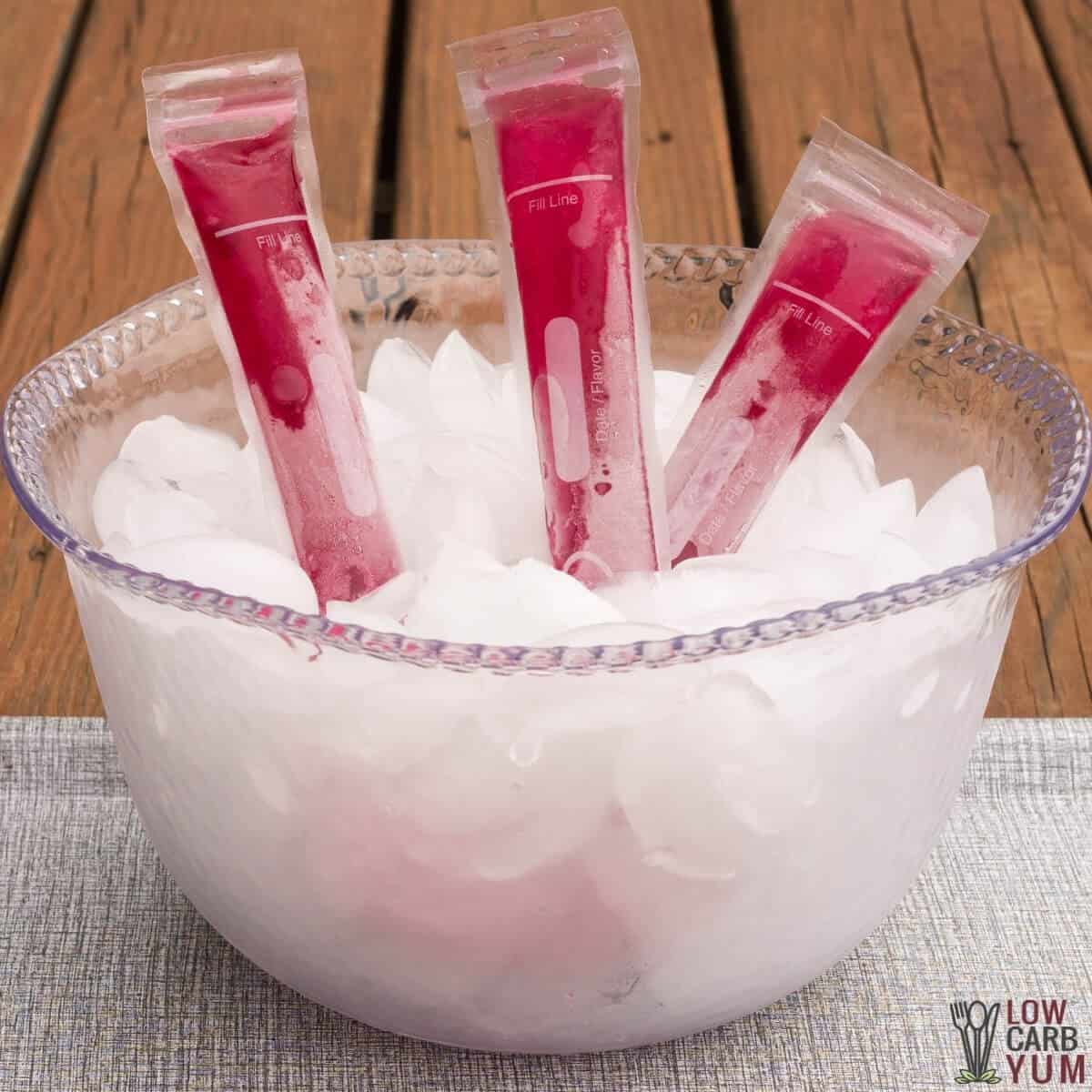 Summertime is the time for outdoor activities and cooling off with a delicious cold drink. One of the best ways to cool off is to enjoy a refreshing keto popsicle in a freezer pop bag.
These little treats are simple to make and perfect for any summer gathering. You can customize this blueberry lemonade popsicles recipe to your own taste by choosing your favorite low carb sweetener, or using fresh or frozen berries in the blueberry mixture.
6. Keto Blueberry Ice Cream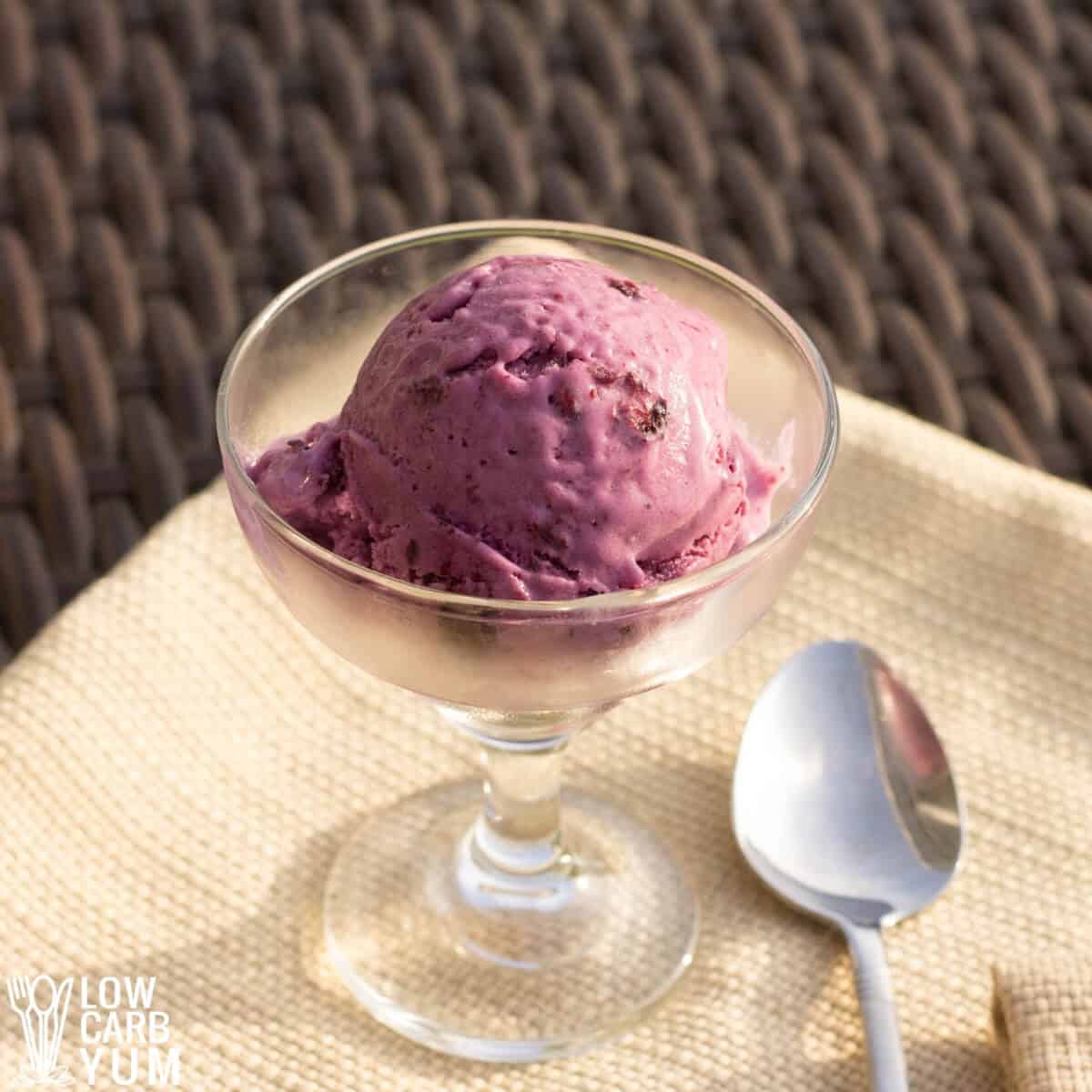 Looking for a delicious and healthy ice cream alternative? Check out this keto blueberry coconut milk ice cream recipe! Made with just a few simple ingredients, this ice cream is perfect for anyone looking to lose weight or maintain their health. Plus, it's also dairy-free, so everyone can enjoy it!
7. Blueberry Coffee Cake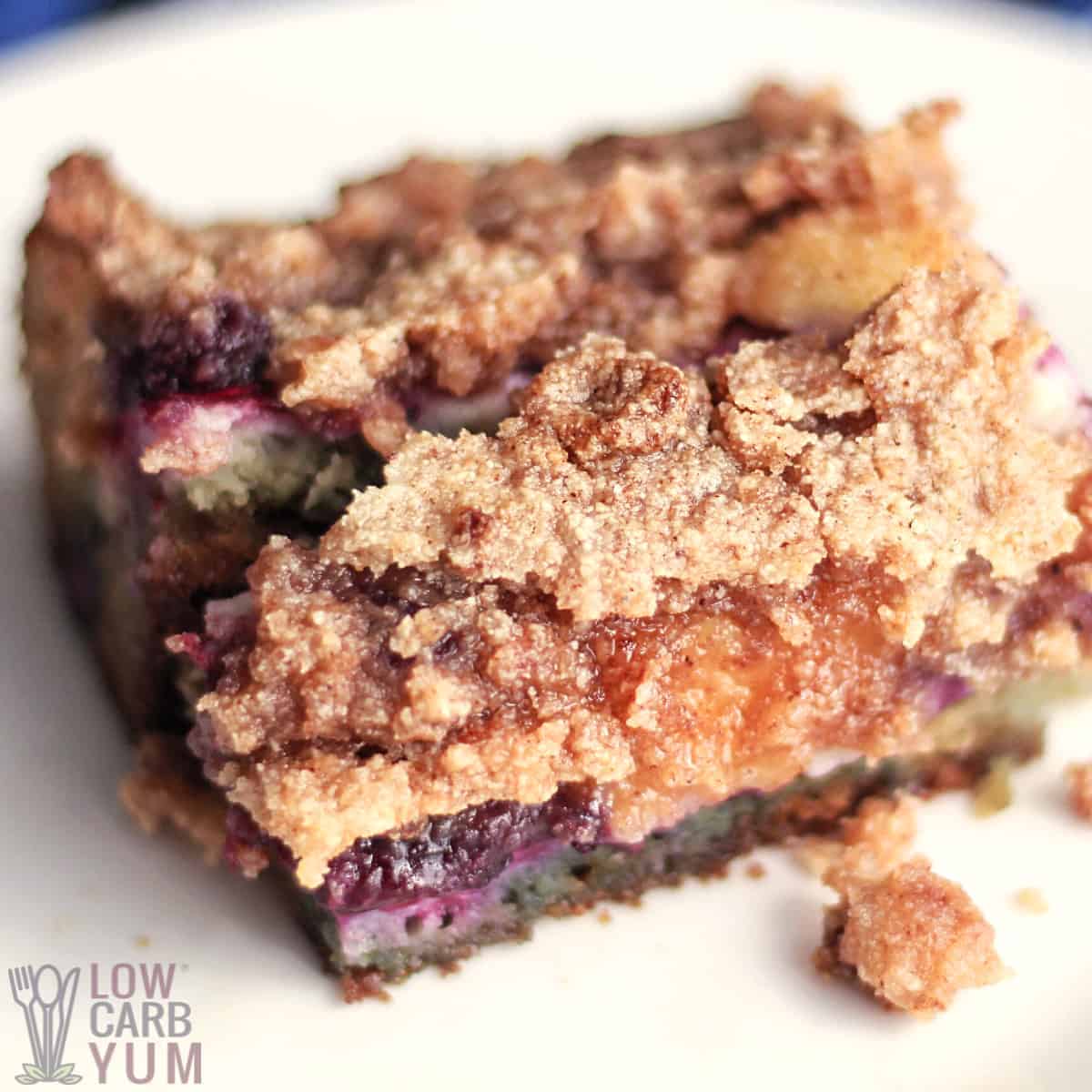 Looking for a keto dessert that will satisfy your sweet tooth? This blueberry cream cheese coffee cake is the perfect solution! Made with a cake base, creamy cheese and blueberry filling, and a delicious crumb topping, this dessert is sure to please. Be sure to enjoy it with a cup of your favorite coffee!
8. Cheese Muffins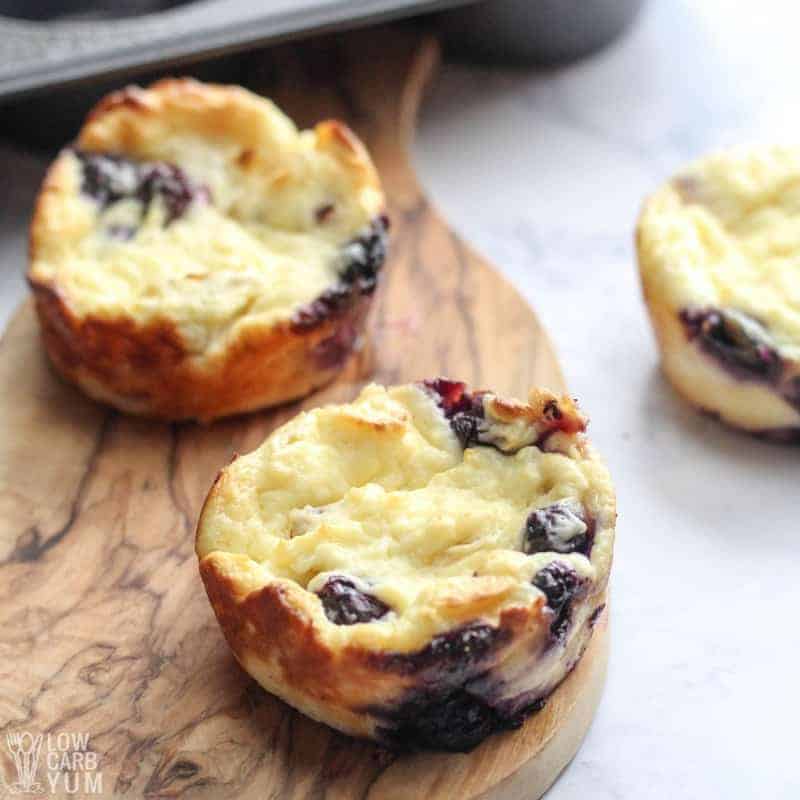 What could be better than a warm muffin filled with creamy blueberry goodness? How about one that is also keto and gluten-free? These blueberry cream cheese muffins are perfect for breakfast, lunch or a snack. They are also easy to make and require just a few ingredients.
9. Scones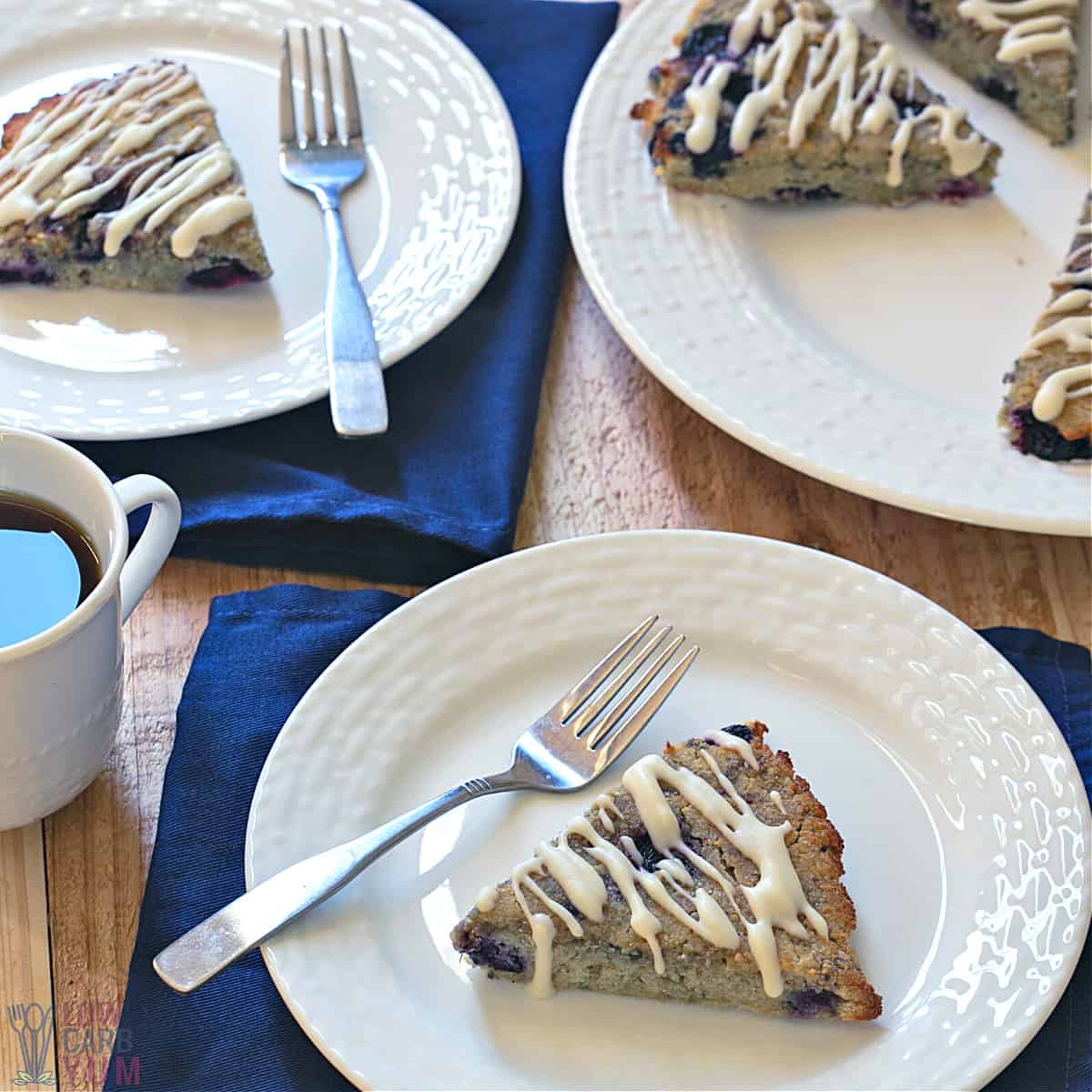 These blueberry scones with coconut flour are a delicious and healthy way to start your day. The coconut flour gives them a soft and fluffy texture. These scones are also filled with juicy blueberries, making them a perfect snack or breakfast choice.
10. Mug cake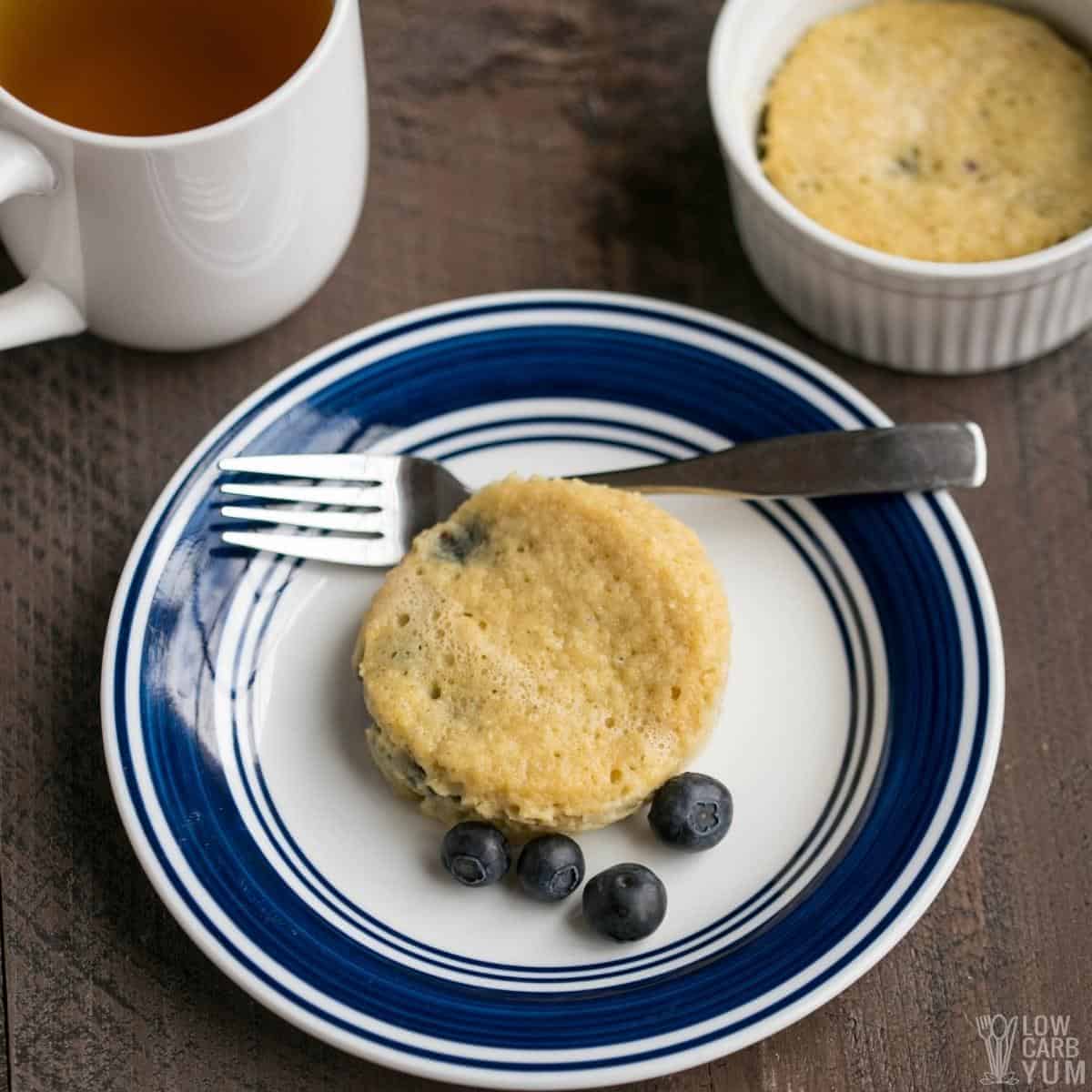 This keto blueberry mug cake recipe is made with almond flour, coconut flour, and blueberries. It's perfect for those looking to eat healthier without giving up on flavor. The cake is also very easy to make and doesn't require any baking skills- just mix the ingredients together in a mug and microwave for a minute or two.
11. Zucchini muffins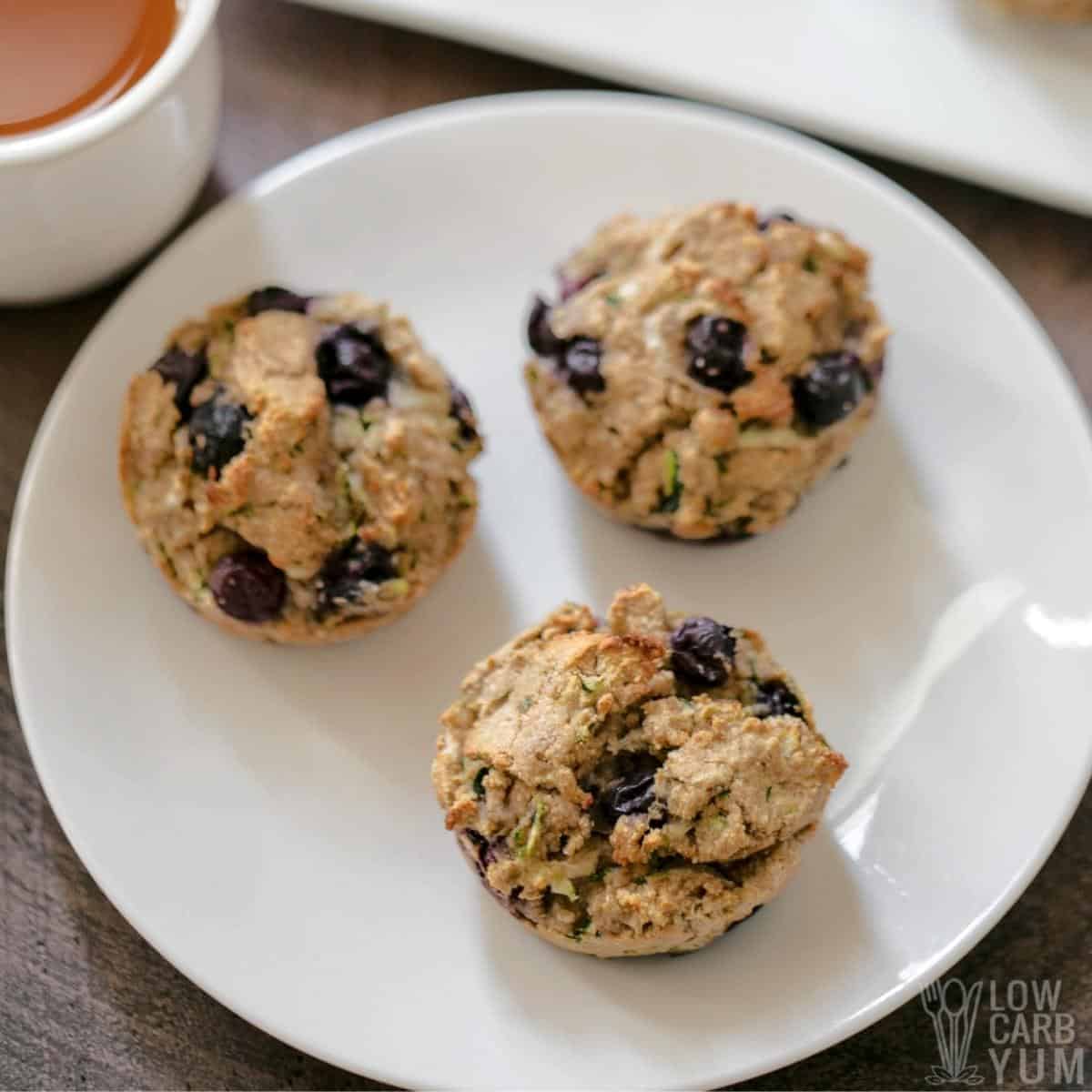 Zucchini and blueberries are a natural pairing, and these healthy zucchini blueberry muffins are proof. With just a few simple ingredients, you can create a tasty treat that will keep you full all morning long. Not to mention, they're also gluten-free and vegan, so anyone can enjoy them.
12. Fruit Leather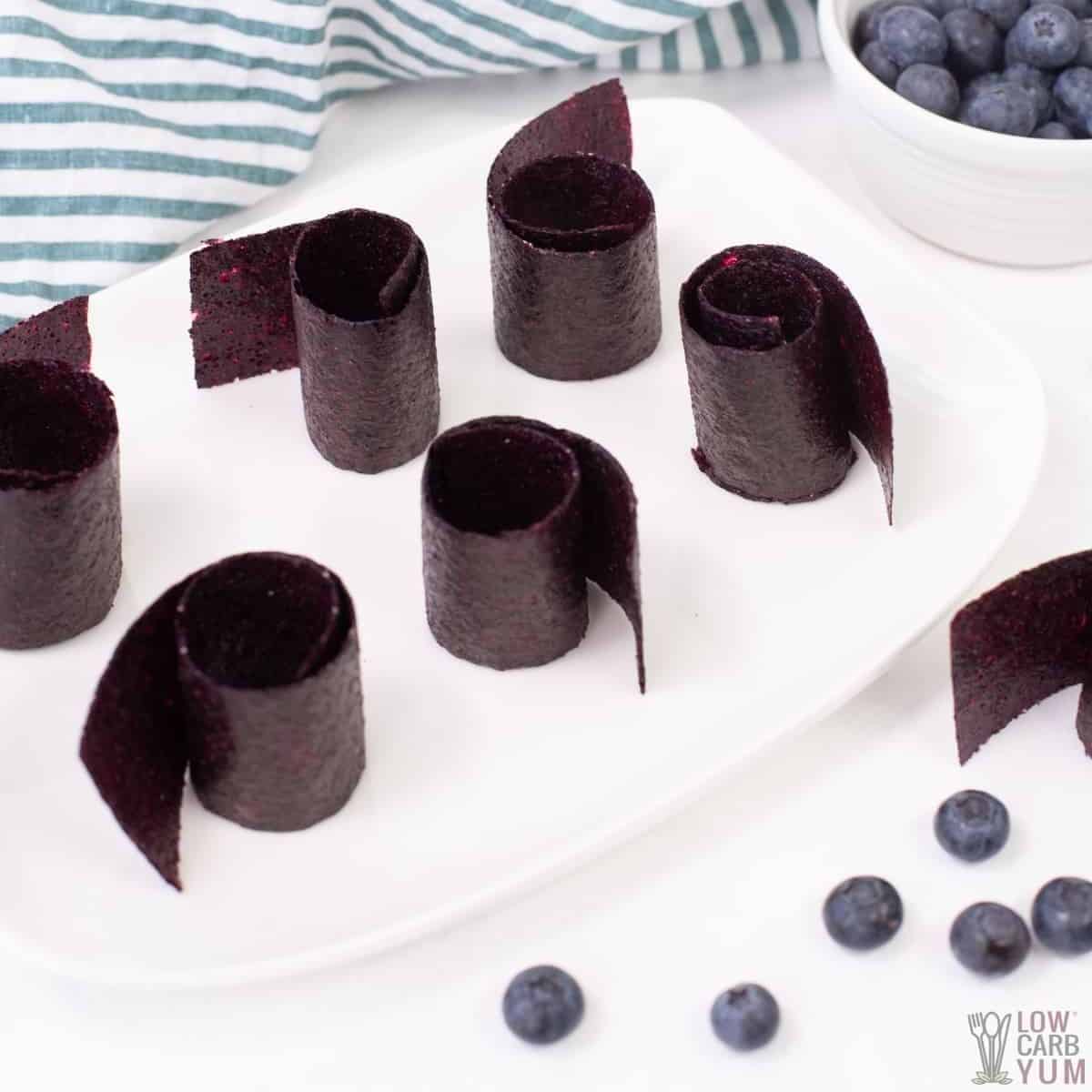 Blueberry fruit leather is a delicious and healthy way to enjoy the natural sweetness of blueberries. Making your own fruit leather is simple and requires just a few ingredients. You can even customize the flavor by combining different types of berries.
13. Fruit crisp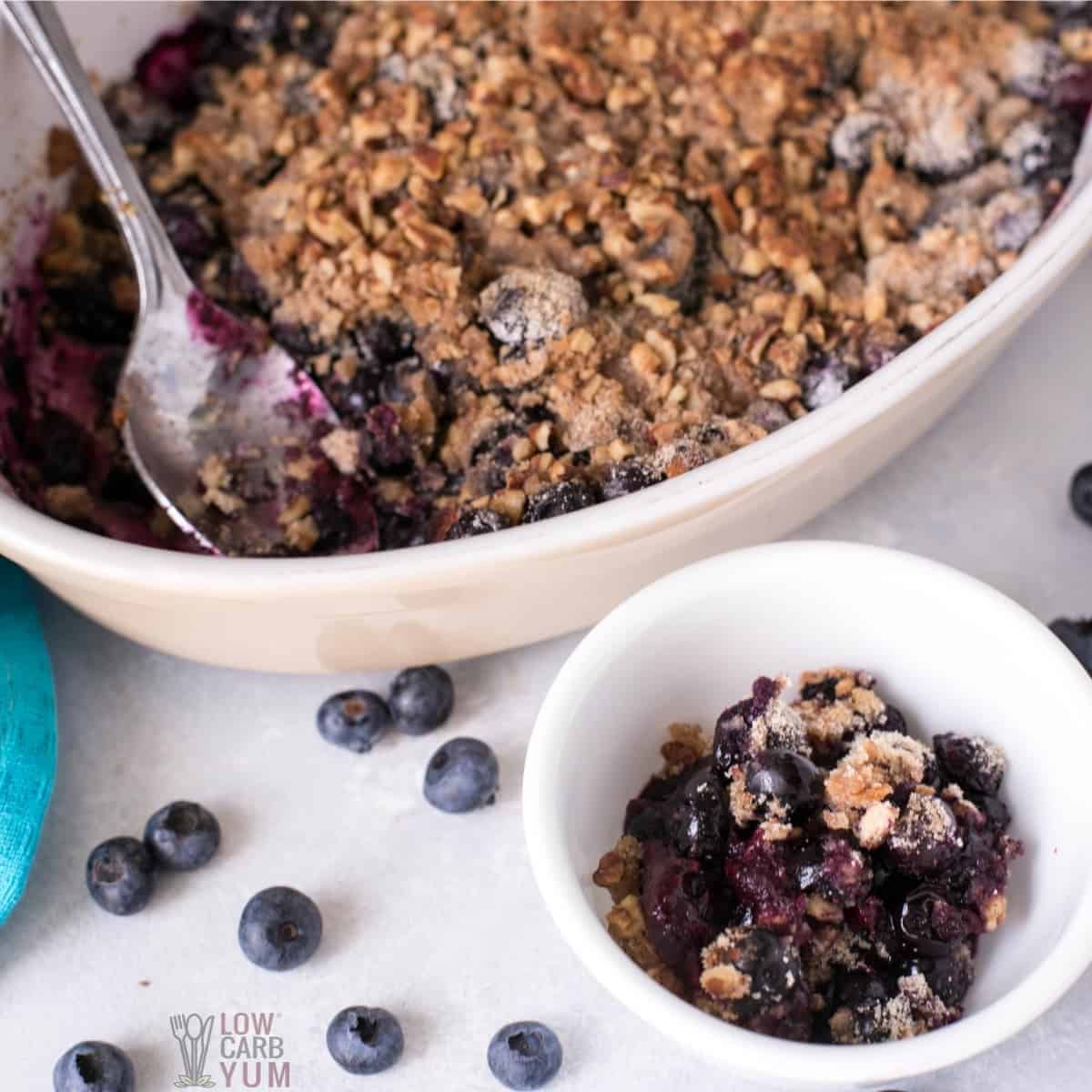 Keto blueberry crisp is a low-carb treat that is both nutritious and delicious. The recipe includes healthy ingredients like fresh blueberries and coconut flour. This treat is perfect for a quick breakfast or snack, and it can be served warm or cold. It makes a great dessert served warm with low-carb ice cream.
14. Traditional muffins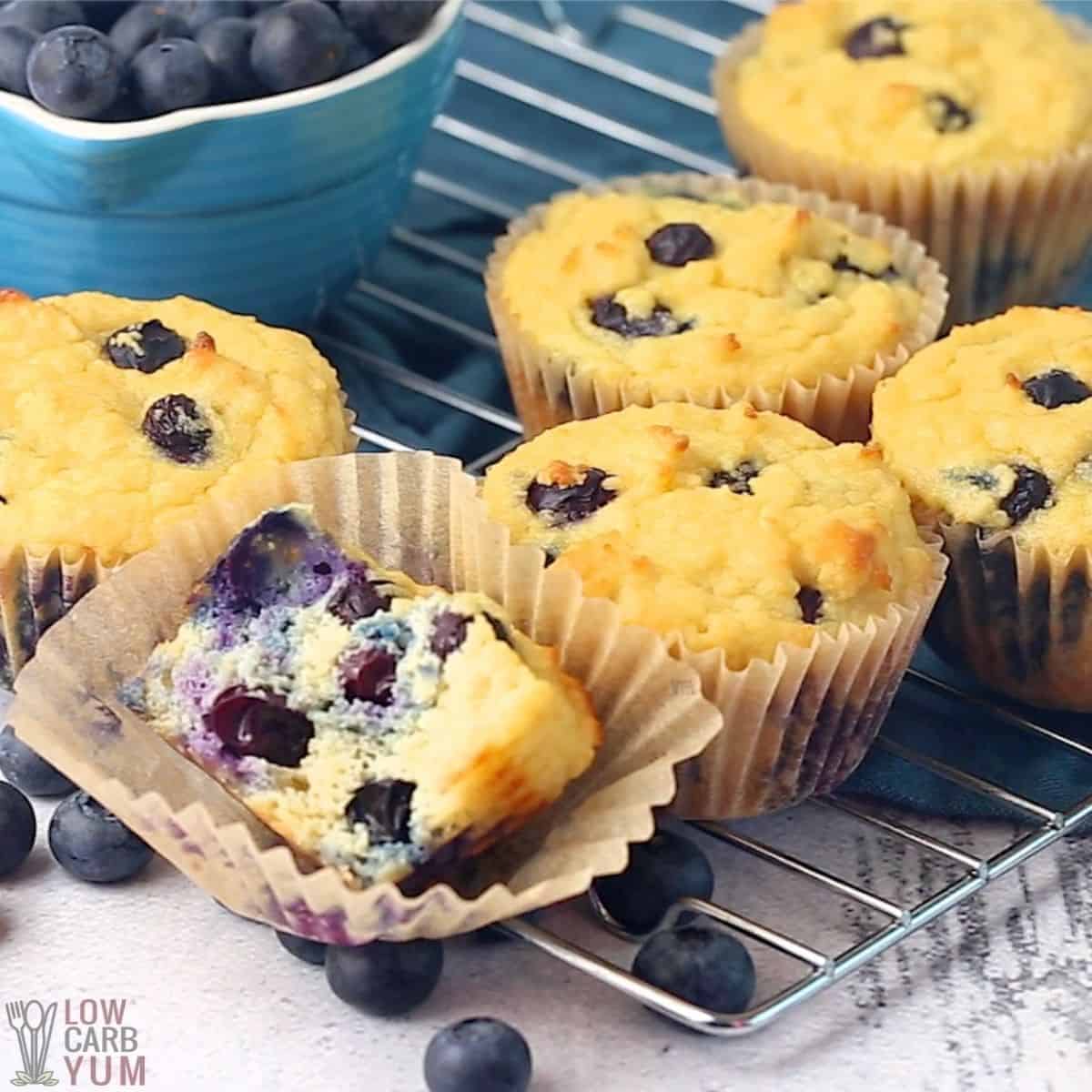 Keto Blueberry Muffins are a delicious and easy way to enjoy the flavors of blueberries. These muffins are perfect for breakfast, snack time, or dessert. They're also low-carb, gluten-free, and grain-free, so they're great for anyone following a special diet.
15. Paleo Cobbler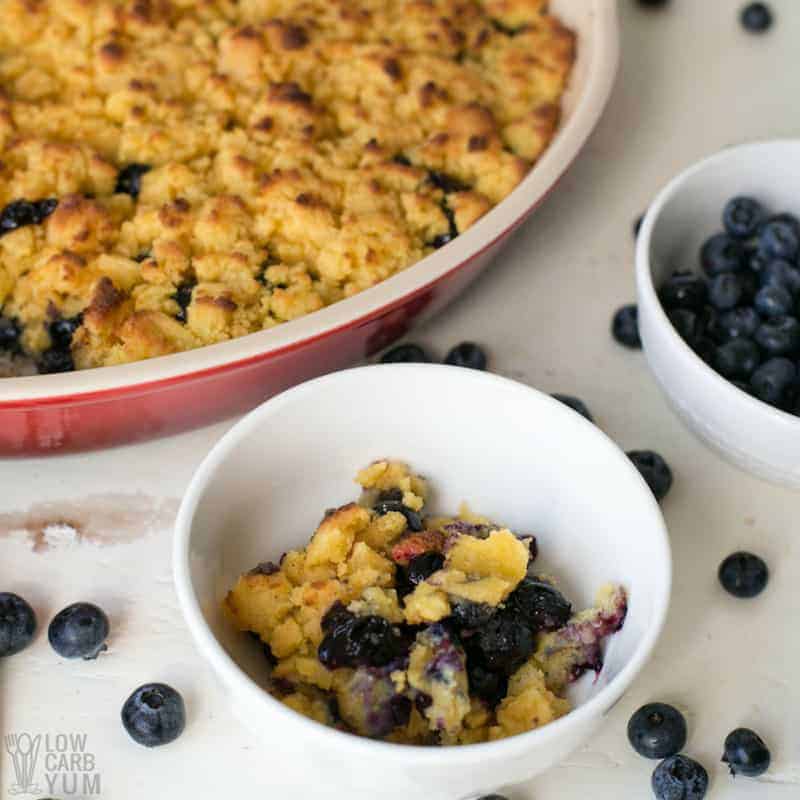 There's nothing like a classic cobbler dessert to enjoy on a hot summer day. But most recipes aren't acceptable for the Paleo diet? That's where this Paleo blueberry cobbler recipe comes in. By using coconut flour and coconut oil as the base ingredients, you can enjoy the delicious flavor and creamy texture of a traditional cobbler without any of the gluten or dairy.
16. Cereal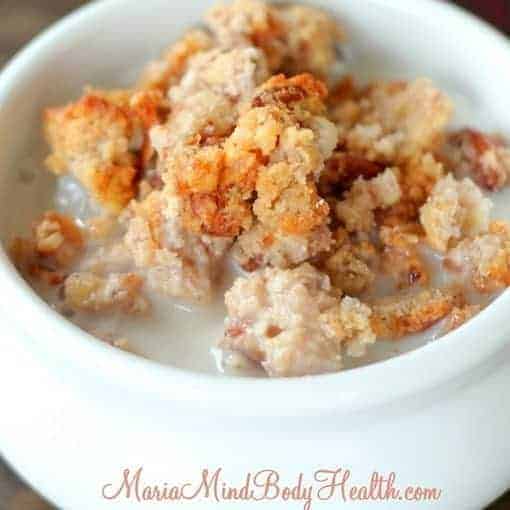 Blueberry cereal is a great way to start the day or as a snack. It is low in carbs and high in fiber, which makes it a healthy option. It is also keto-friendly, making it a great choice for those on the keto diet.
17. Tarts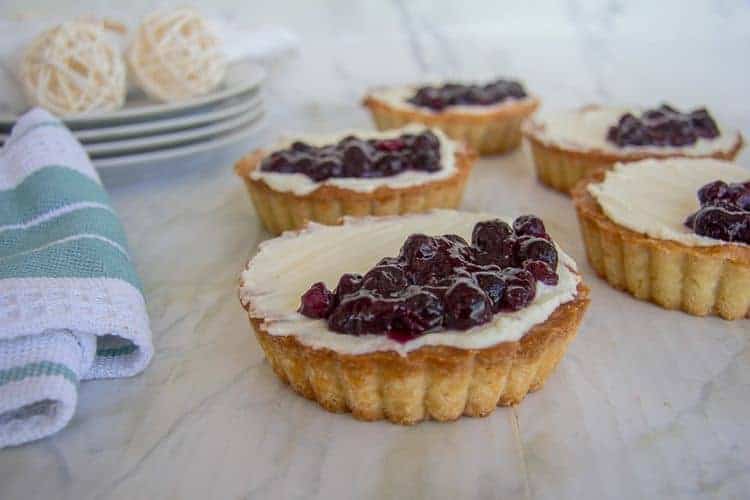 These blueberry mascarpone cheese tarts are the perfect treat for any occasion! They are incredibly easy to make and require just a few basic ingredients. You can even customize them to your own preference by adding different berries.
18. Bagels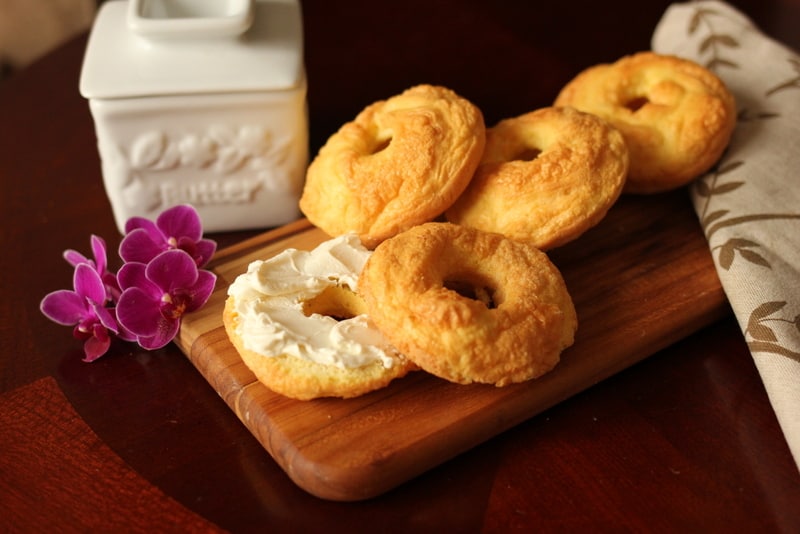 Blueberry protein bagels are a delicious, breakfast-worthy treat that are perfect for any time of day. They are soft and fluffy, with a sweet, fruity flavor that is sure to please. Making them is simple and requires only a few ingredients, so they are a great option for beginners.
19. Yogurt Ice Pops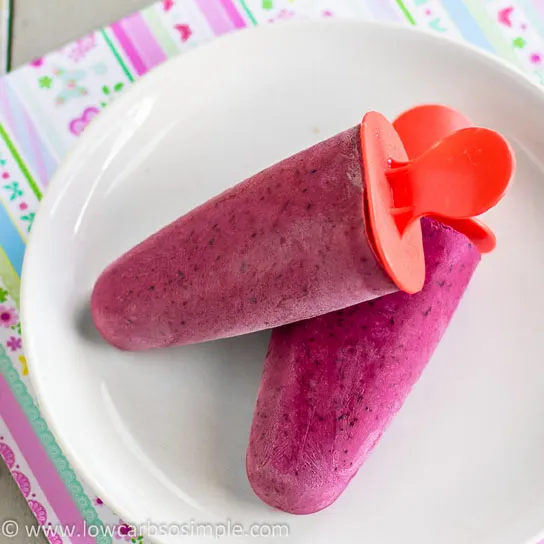 What better way to celebrate than by enjoying a delicious low-carb frozen treat? Luckily, ice pops are the perfect way to cool down on a hot day! If you're looking for a delicious and healthy treat, try out these blueberry yogurt ice pops. They're sure to hit the spot!
20. Mini Berry Cheesecakes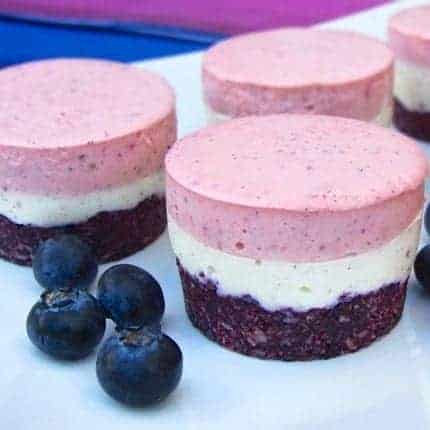 Mini Berry Cheesecakes are a fun, unique way to enjoy your favorite cheesecake flavor without having to make a whole cheesecake. These little no-bake desserts are perfect for parties or as a special dessert for any occasion.
21. Jam Muffins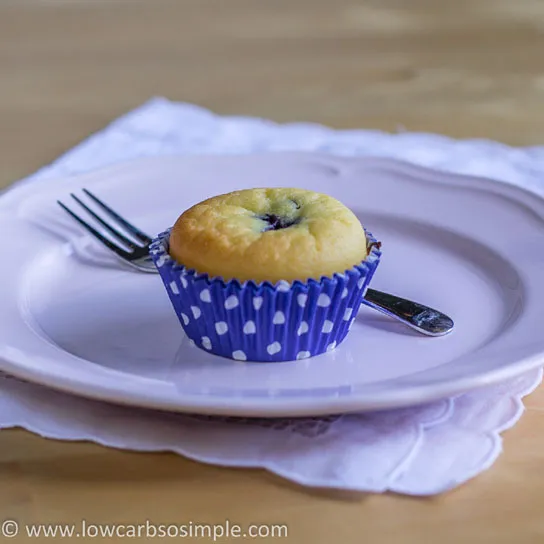 These blueberry jam filled muffins are stuffed with a sweet low-carb jam, making them the perfect breakfast or snack. They're also gluten-free and dairy-free, so everyone can enjoy them!
FAQs
Here's some questions people often ask about making low carb blueberry recipes for a a keto diet.
Are blueberries low in carbs?
Yes, blueberries are low in carbs. A one-cup serving of blueberries contains about 21 grams of carbohydrates but a ¼ cup serving has just 5.25 grams.
Can you have blueberries on a keto diet?
Yes, you can have blueberries on a keto diet. They are a low-carb fruit and are a good source of antioxidants. However, be mindful of your portion size as they do contain natural fruit sugar.
How many blueberries are keto-friendly?
As long as you stick to a quarter cup serving or less, you can enjoy blueberries on keto.
What keto recipes can I make with blueberries?
There are many keto-friendly recipes that you can make with blueberries. Some of our favorites include blueberry muffins, blueberry pancakes, and blueberry smoothies.
Follow us on FACEBOOK, PINTEREST, and INSTAGRAM for even more tasty keto-friendly recipes!