Low carb ice cream is a frozen treat that only tastes indulgent! With 15 recipes for sugar free ice cream to choose from, your summer is sure to be a sweet one!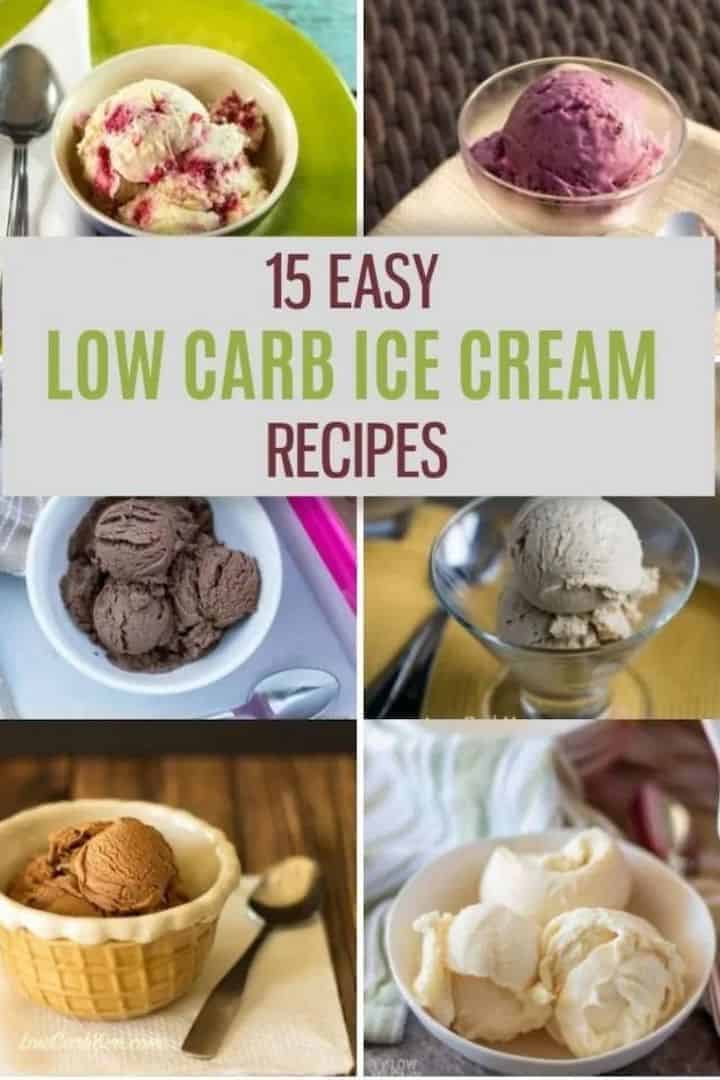 Article Index
Why should I make sugar free ice cream?
If you love ice cream, you probably know that there are plenty of healthier low sugar and keto-friendly options available to buy at the store.
So what are the advantages of making homemade ice cream?

SAVE MONEY
While some are tastier than others, most store-bought brands of sugar free ice cream have one thing in common - they are over priced!
When you make low carb ice cream at home, you will save a lot of money.

CONTROL THE INGREDIENTS
Another benefit is that you can control exactly what goes into the ice cream. Remember that not all artificial sweeteners are natural and safe to eat!

Make homemade ice cream and you will no longer need to spend time reading ingredient labels. As a result, you'll have more time to enjoy the frozen treat in front of you!

ANY FLAVOR - ANY TIME!
Driving to the store to buy your favorite flavor of ice cream is already time consuming. Imagine the frustration of arriving at the store, only to learn that your favorite flavor is sold out.

Making low carb ice cream at home is quick and easy to do, and you can make any flavor you want. Even better, you don't have to wait for the store to open. You can make ice cream any time of the day or night that you want to!
Here are 15 incredibly easy ice cream recipes to get you started.
Low Carb Ice Cream - 15 Delicious Ways!
Low carb ice cream is a frozen treat that only tastes indulgent! With 15 recipes for sugar free ice cream to make, your summer will be sweet!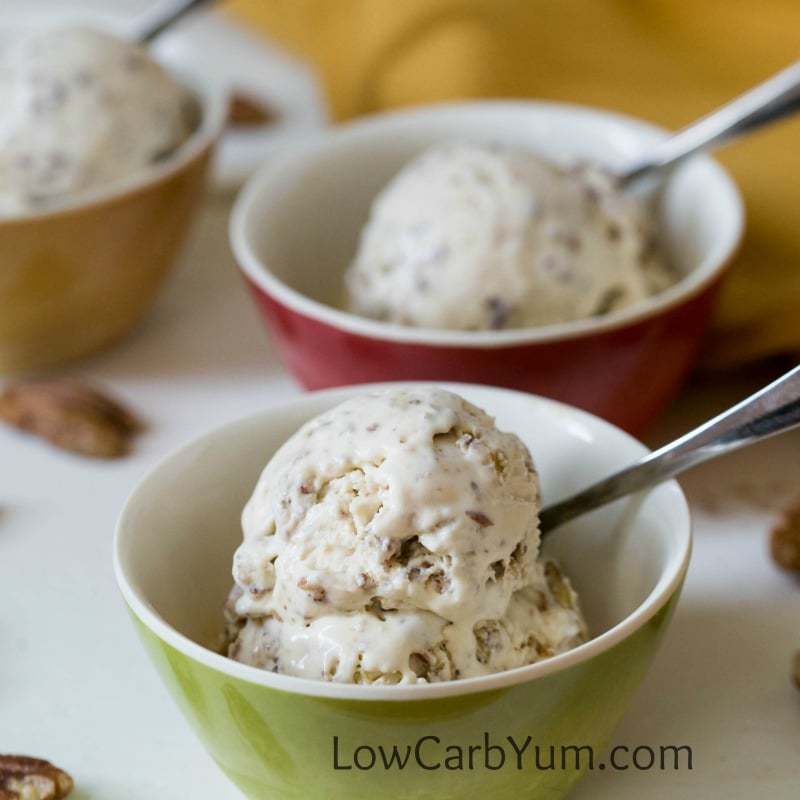 1. Butter Pecan Ice Cream Recipe - No Sugar Added
Quite possibly the best keto friendly ice cream flavor ever! It's got a sweet toffee flavor with fresh roasted pecans and sure to please.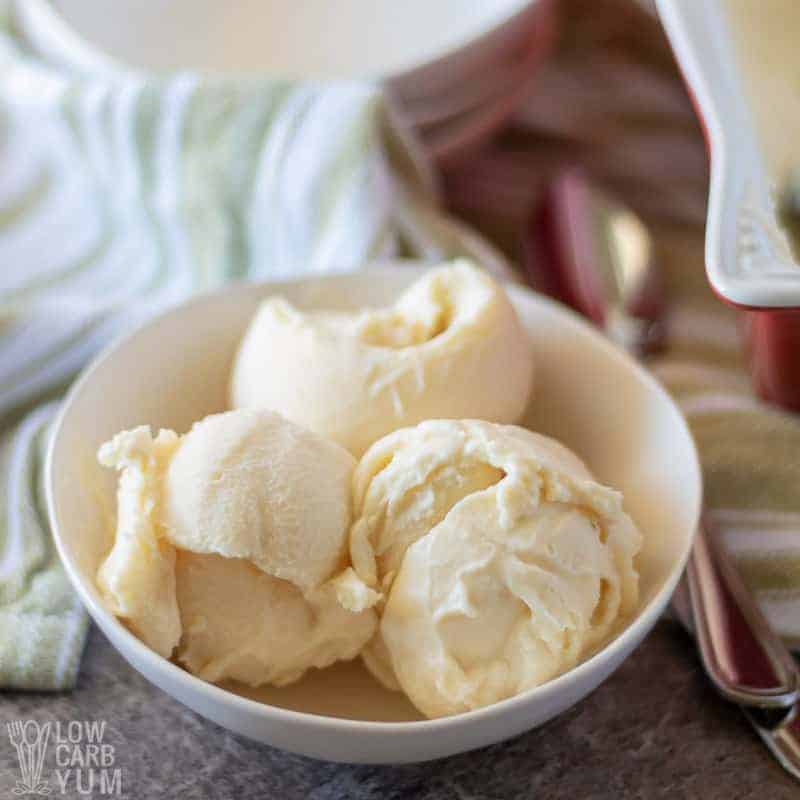 2. Vanilla Keto Ice Cream Recipe Using No Churn Method
An easy recipe to get homemade ice cream without a machine. You'll want to whip up this creamy frozen dessert all summer long.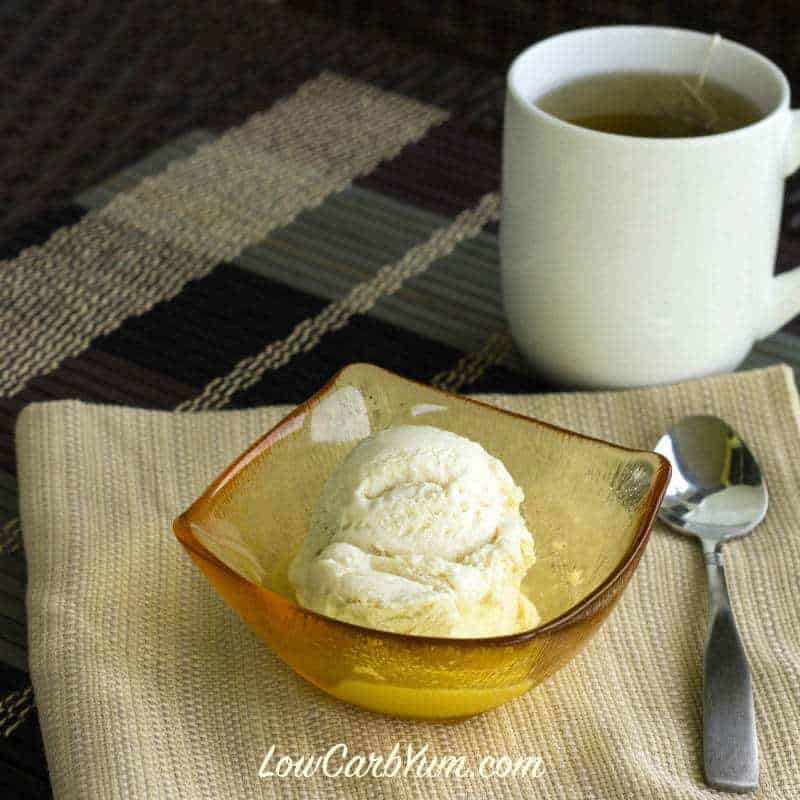 3. Easy Green Tea Ice Cream - No Eggs
Use either matcha or regular brewed green tea in this ice cream recipe. It can even be made without an ice cream machine.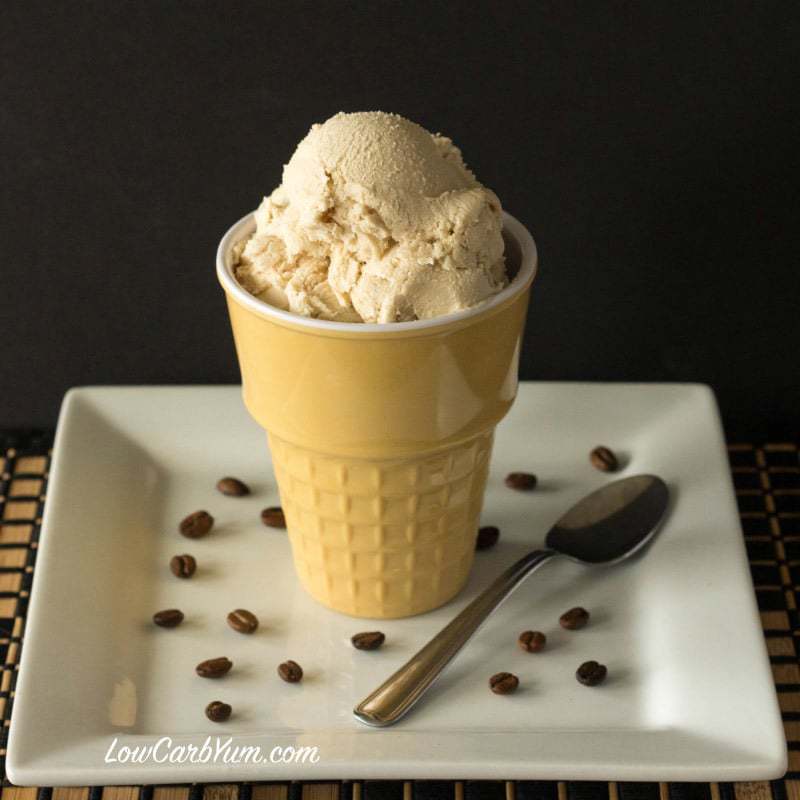 4. Homemade Coffee Ice Cream Without Eggs
If it's too hot for a cup of fresh brewed coffee, opt for a frozen treat instead. This ice cream is a much more refreshing way to enjoy the flavor of coffee.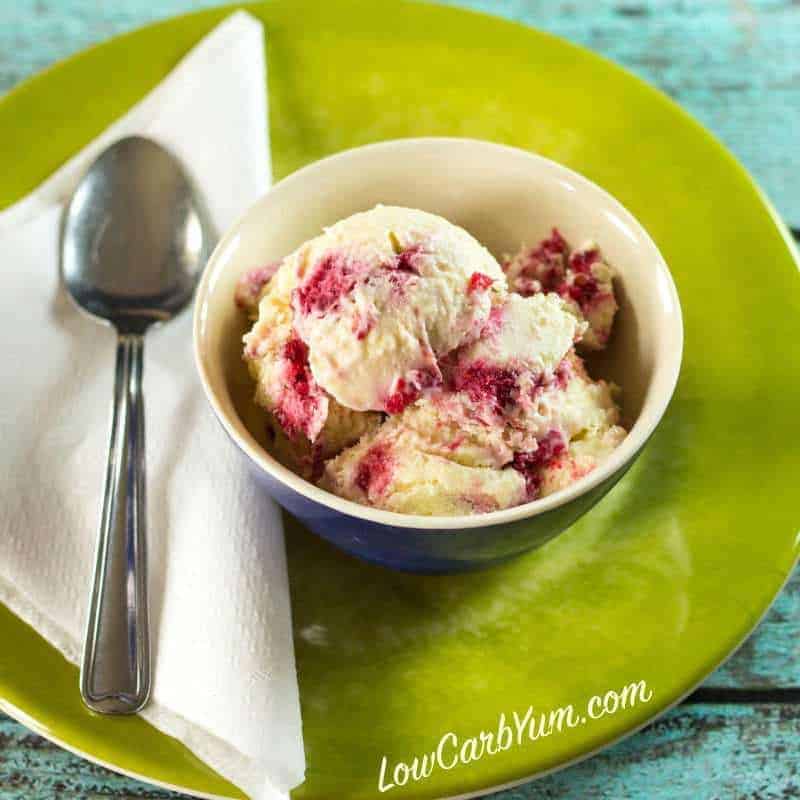 5. Raspberry Cheesecake Ice Cream - Sugar Free Low Carb
A sweetened raspberry mixture is swirled into creamy cheesecake ice cream. Sprinkle on some keto friendly mock graham cracker crumbs for even more cheesecake flavor.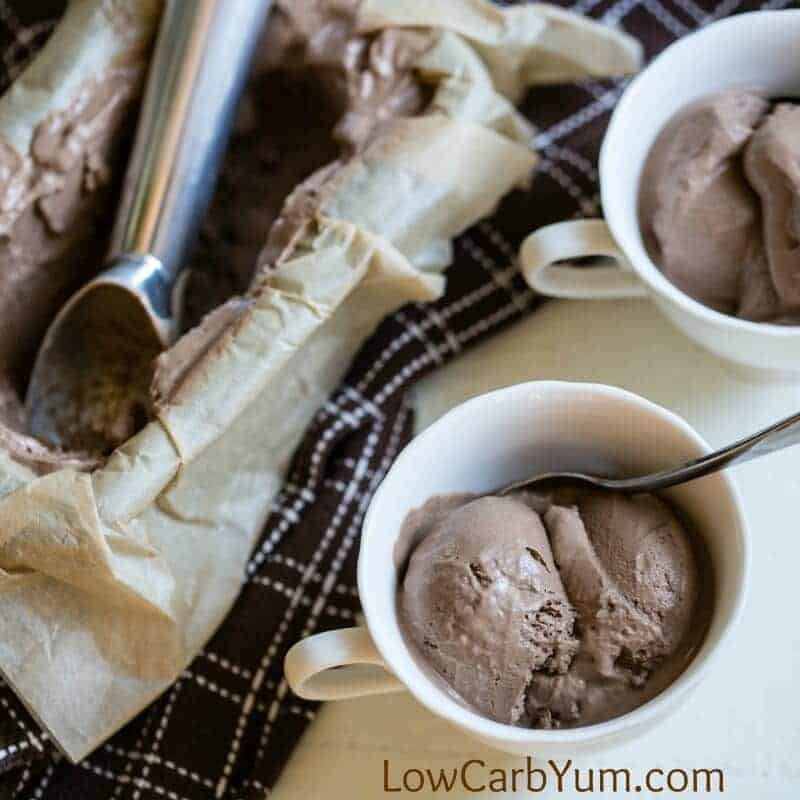 6. Chocolate Dairy Free Ice Cream Recipe - Keto
Coconut cream is a perfect alternative to heavy cream for those who need a dairy-free ice cream. Adding in rich chocolate flavor helps hide a lot of the coconut taste.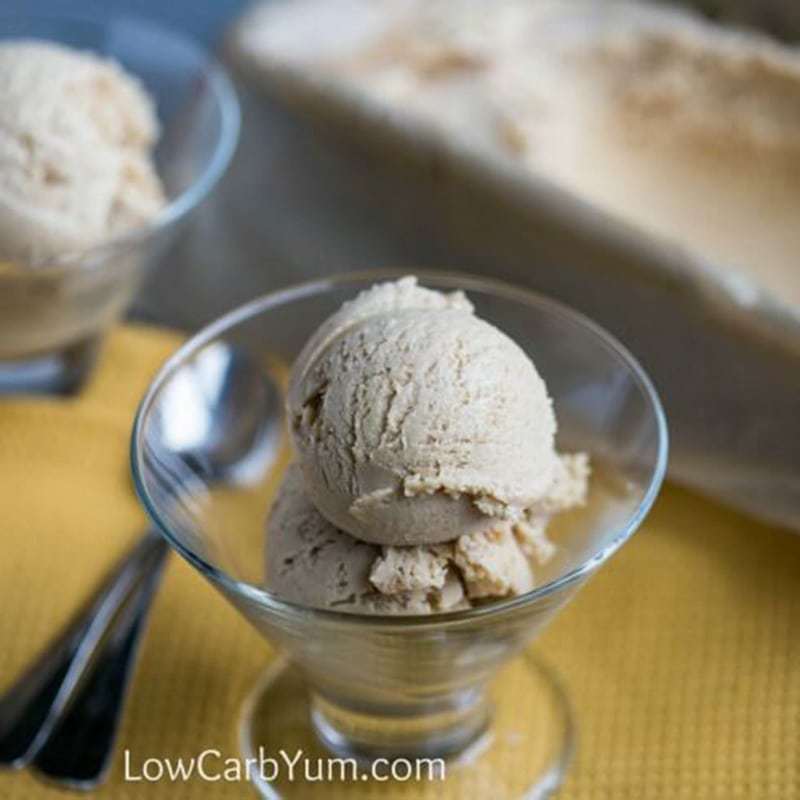 7. Peanut Butter Low Carb Ice Cream Recipe
An ice cream flavor for all those peanut butter lovers. Top this one off with some low carb hot fudge and a little whipped cream for a heavenly keto friendly sundae!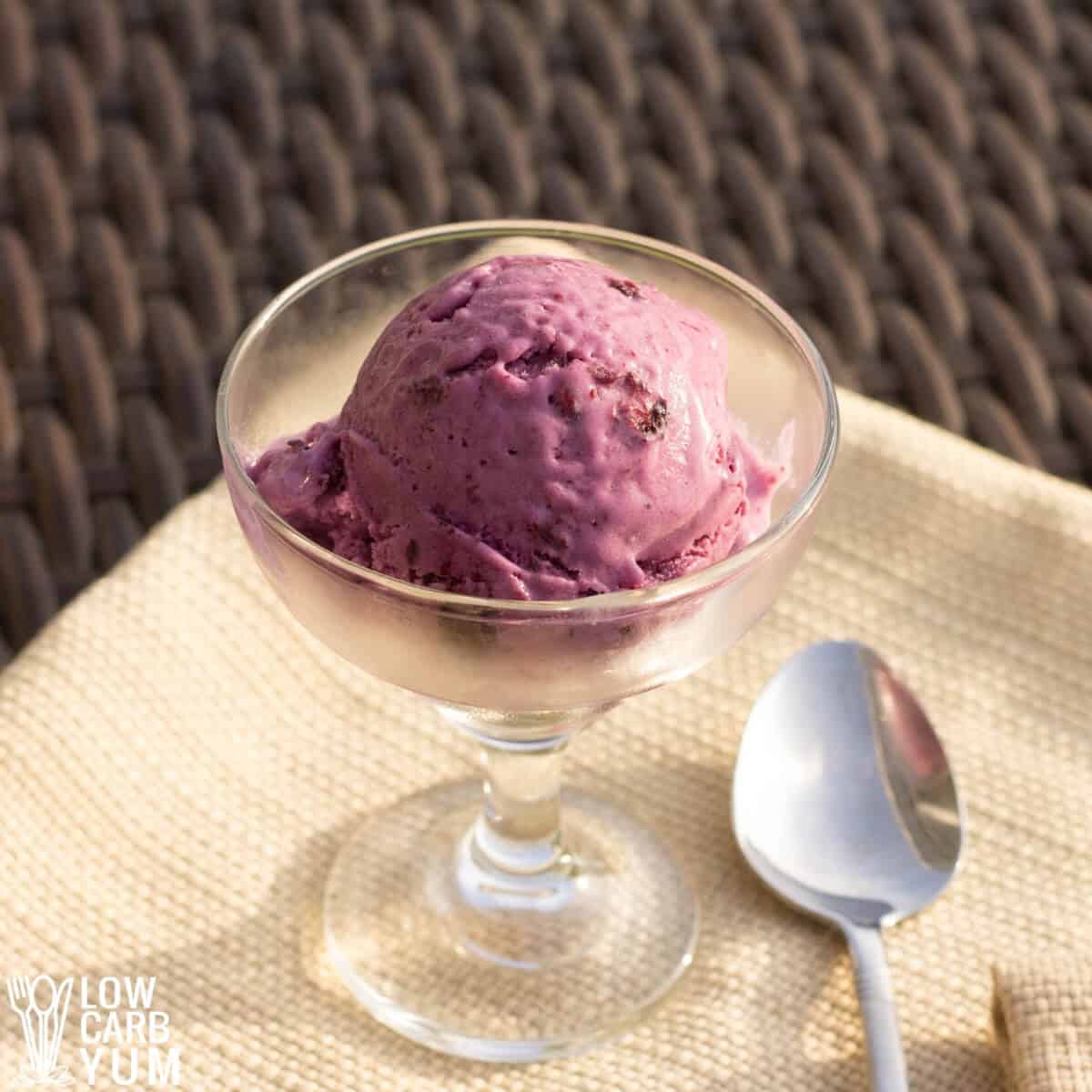 8. Blueberry Coconut Lime Ice Cream - Dairy Free
A unique combination of sweet blueberry, tropical coconut, and tangy lime. It's a refreshing ice cream flavor to enjoy in the heat of summer.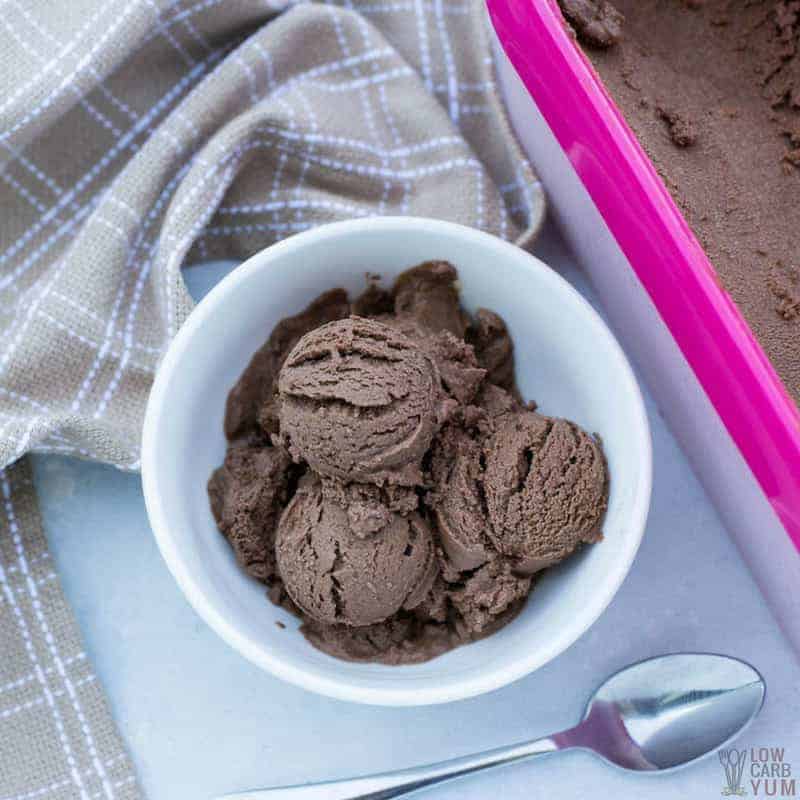 9. Keto Chocolate Avocado Ice Cream Recipe (Dairy-Free)
Avocados are packed with healthy fat. And it's the high fat content that gives this dairy-free chocolate ice cream a rich texture without cream.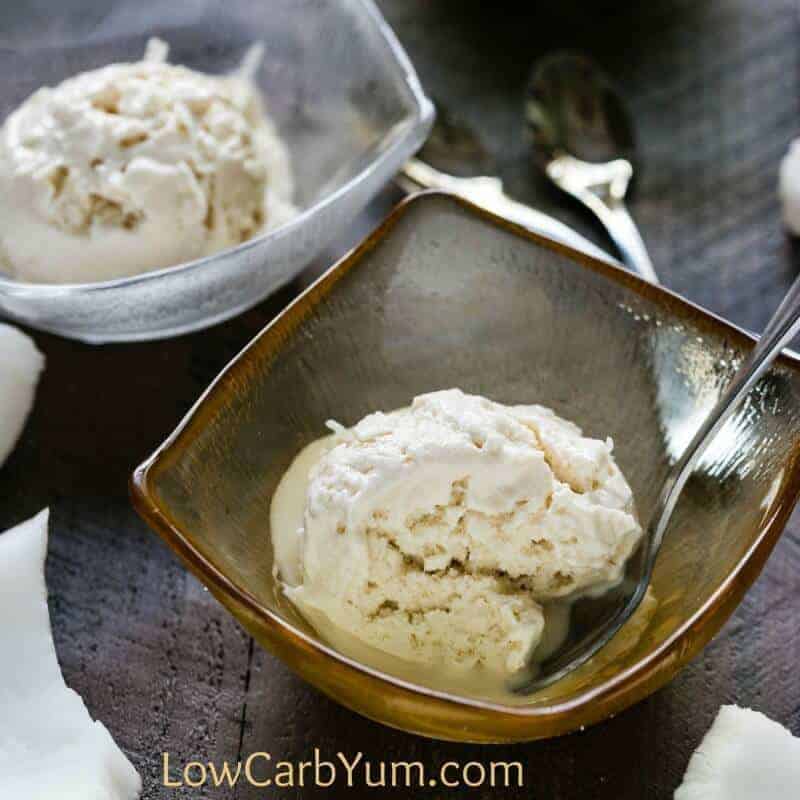 10. Easy Sugar Free Coconut Ice Cream Recipe
Coconut lover will love the taste of this frozen treat. It's loaded with unsweetened dried coconut and has pure extract added for even more flavor.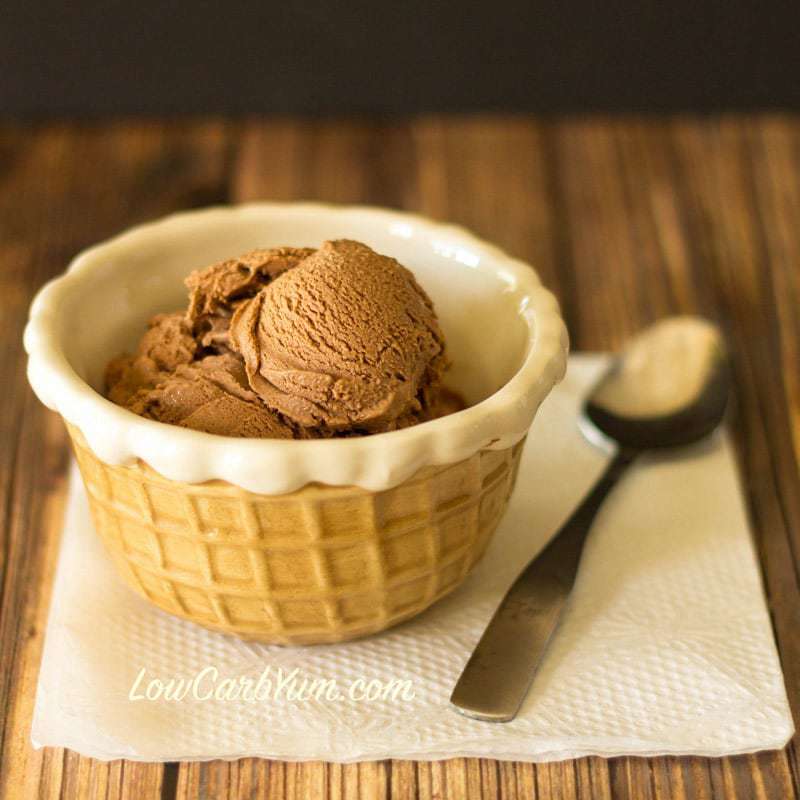 11. No Egg Homemade Chocolate Ice Cream
Egg yolks are often used as a stabilizer for keto ice cream. But the ingredients used in this no egg recipe creates a similar texture without eggs.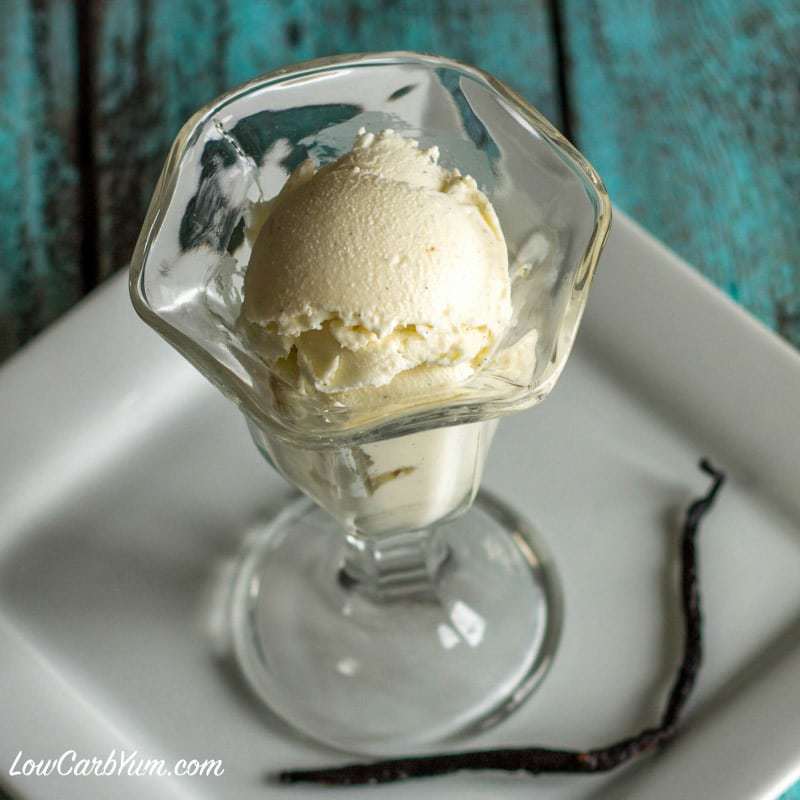 12. Homemade Vanilla Sugar Free Ice Cream Recipe
It's tough to make a homemade ice cream that can be scooped when frozen. But this recipe uses a combination of ingredients along with a special method to get premium ice cream quality.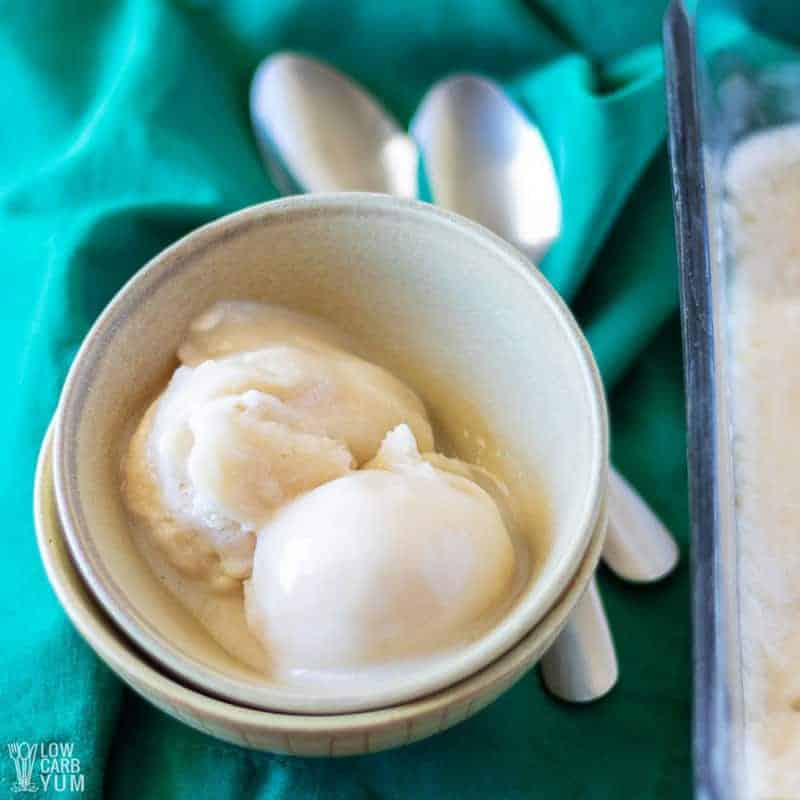 13. Vanilla Homemade Almond Milk Ice Cream
Almond milk is much lower in calories than heavy cream. Yet it's very low carb. It's a great dairy free option for making a keto frozen dessert.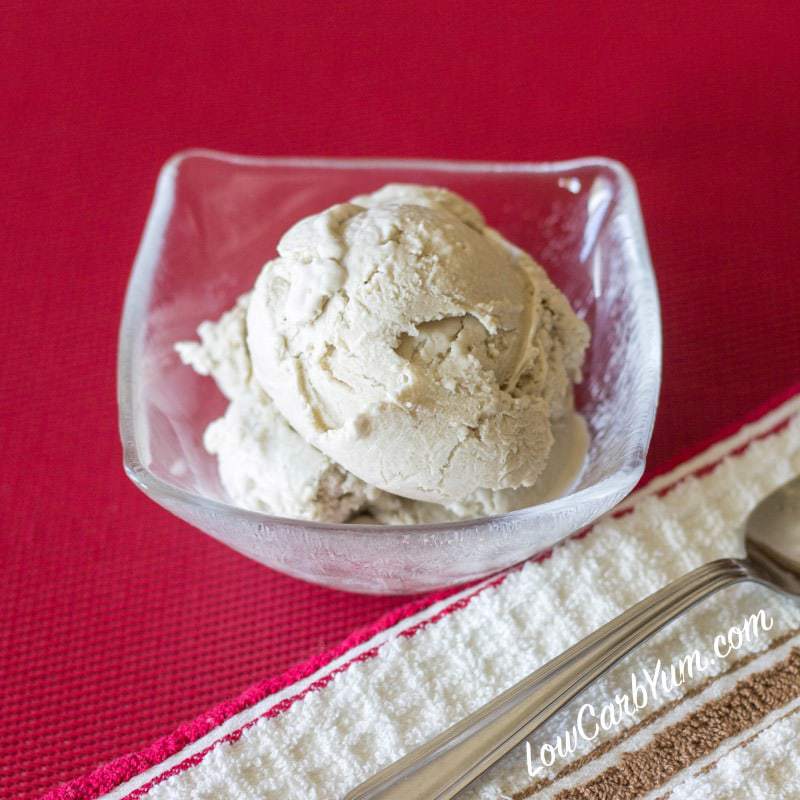 14. Sunbutter Sugar Free Dairy Free Ice Cream Recipe
Those with peanut allergies can enjoy a similar taste without to peanut butter ice cream without worry. Plus this recipe is made without dairy too!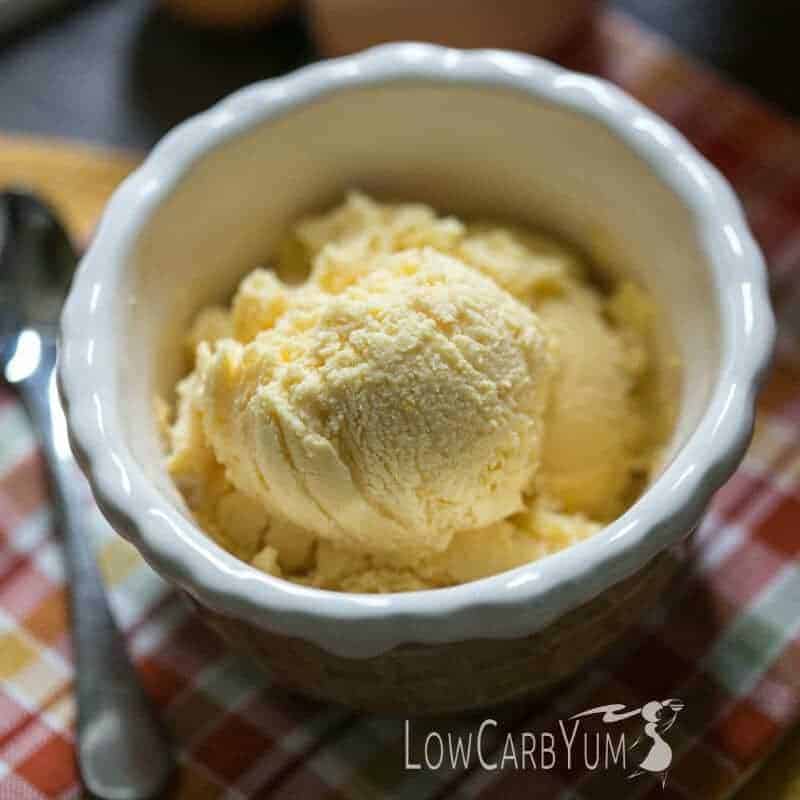 15. Egg Fast Vanilla Frozen Custard
An amazing frozen treat with less than 1 gram of carb. It's the perfect dessert for those on strict diets who are craving something cold and sweet.
Follow us on FACEBOOK, PINTEREST, and INSTAGRAM for even more tasty keto-friendly recipes!