This is the best homemade low carb yeast bread recipe that I have found that gets great results every time. Can be baked in a bread machine or the oven.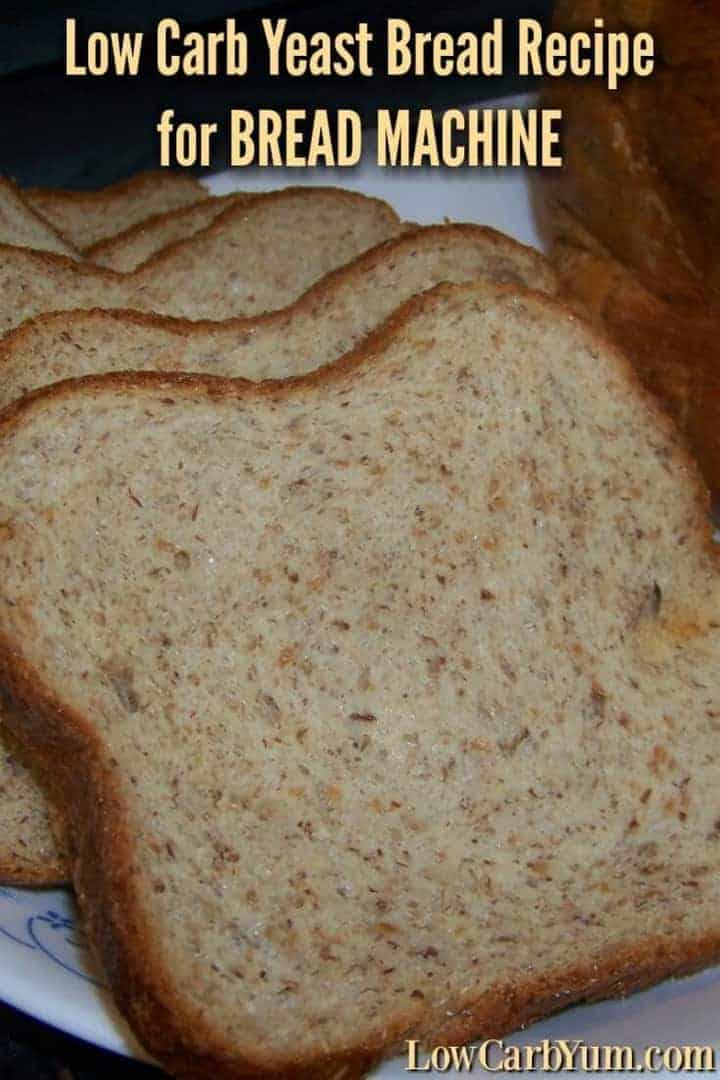 After several failed attempts at making a low carb yeast bread in my bread machine, I have finally succeeded. Instead of continuing to try things on my own, I went to the internet to find a validated recipe.
The Gabi's World-Famous Low Carb Bread recipe found here seemed like just the recipe I was looking for. I also used some of Lora's suggestions in the recipe note.
Lora recommends putting the liquids on bottom, the dry mix next, and the yeast sprinkled on top like my bread machine calls for. However, I didn't turn the dough paddle off like Lora recommends.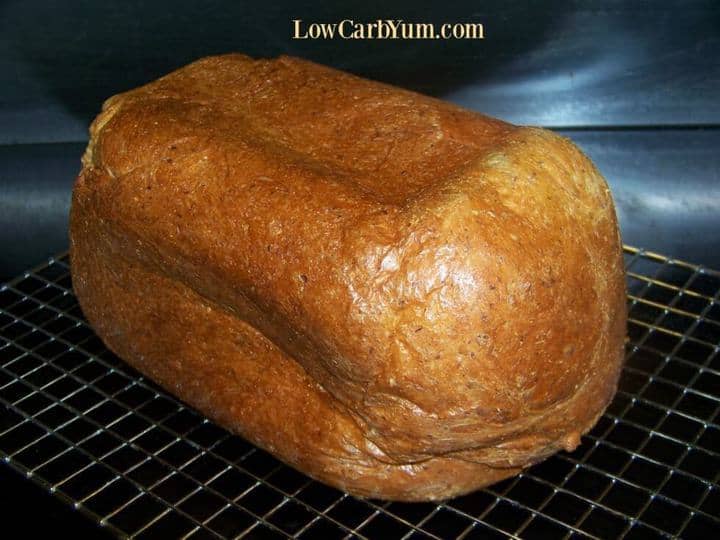 My bread machine is the kind that bakes the bread vertically instead of horizontally like this one. With this low carb yeast bread recipe, I set the machine for a large 1.5 pound loaf with a medium baking control selection.
I let the machine run through it's automatic cycle which took about 3 hours. I have a Welbilt bread machine, model ABM4100T, which I have owned for over ten years.
Since going low carb, this machine hasn't got much use other than for a few low carb bread mixes which tend to be a little pricey. It's good to know that it is fairly easy to make a low carb yeast bread from scratch in the bread machine.
I think one of the reasons for my original yeast bread failures was not measuring the temperature of the water. This time, I made sure my water was between 90-100 degrees F as bread making requires a lot of accuracy in measuring ingredients.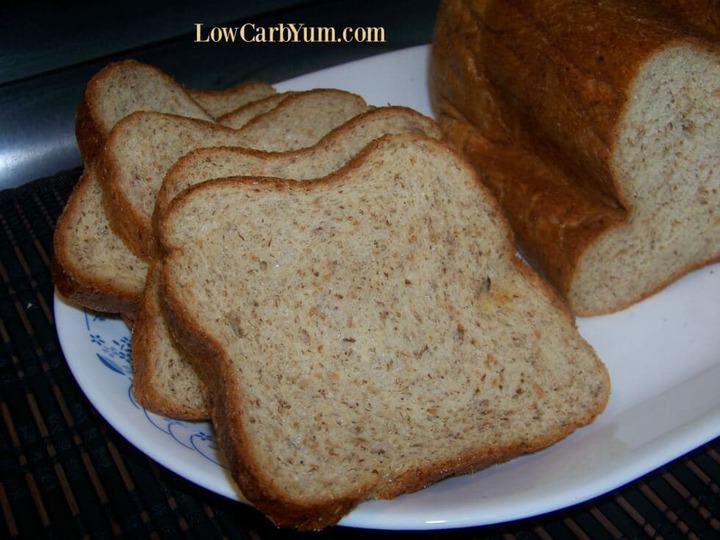 Low Carb Yeast Bread Recipe for a Bread Machine
I haven't figured out how to make a gluten free low carb bread in the machine. To be honest, I doubt that it's possible.
For those that would rather buy bread already made, ThinSlim Foods and LC Foods have great tasting products. I personally love the ThinSlim Foods bagels.
For the full recipe, please visit Low Carb Luxury.