Cream cheese is a pure delight with its light and creamy texture. But is cream cheese keto? Explore cream cheese nutritional information, low-carb recipes, and more.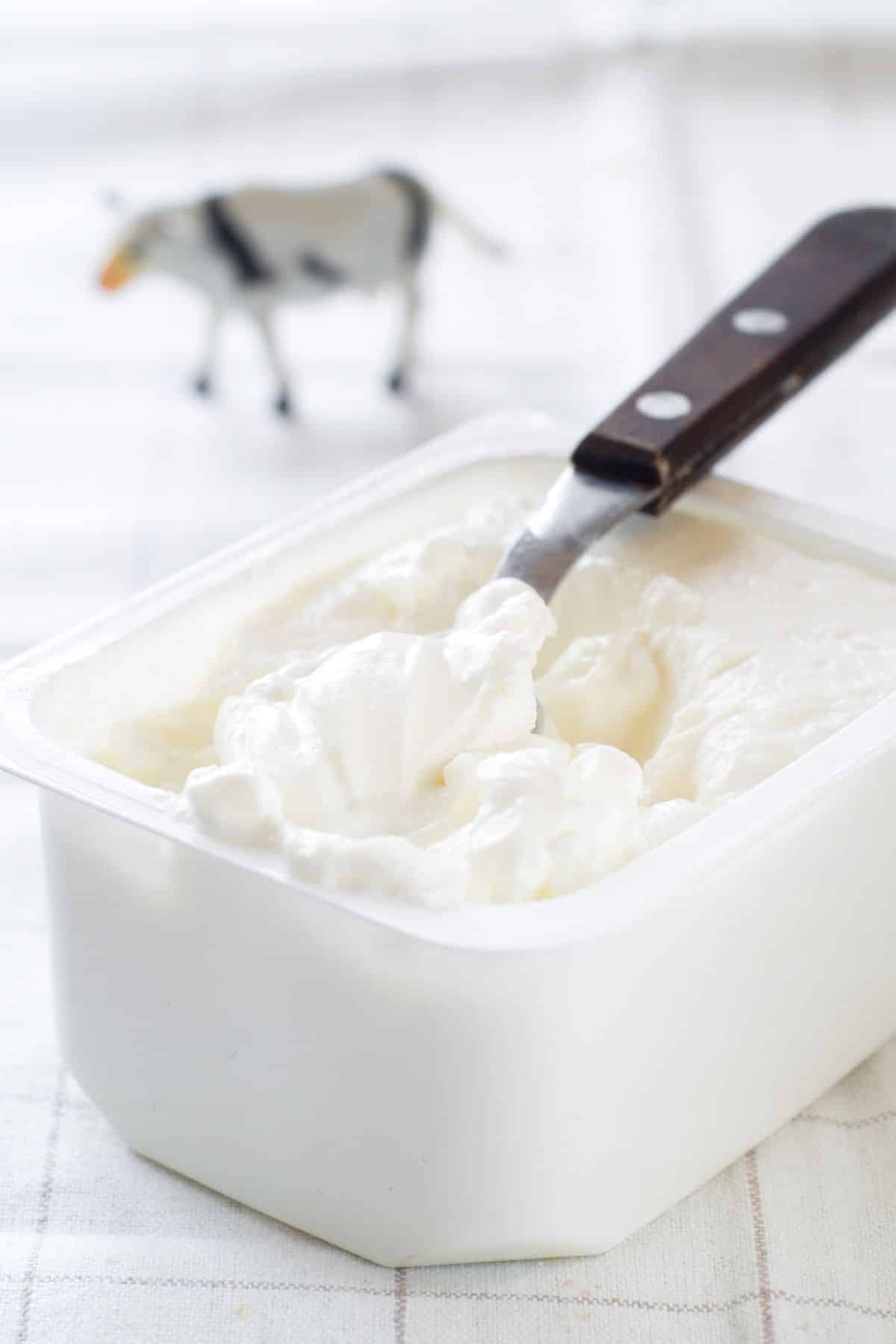 Sweet or savory, cooked or baked – cream cheese can do it all!
This versatile cheese spread is light and airy, adding subtle flavor and a smooth, buttery effect to your favorite dishes.
But the question remains, can you have cream cheese on keto?
In this post, we're investigating the macronutrients of this popular cheese spread to determine whether or not you can enjoy it guilt-free on a low-carb diet.
Note: Wondering which foods are keto-friendly? This keto food list is perfect for anyone starting the keto diet.
Is cream cheese keto?
Good news – you can eat cream cheese on a keto diet!
Not only is cream cheese suitable for a ketogenic diet, but it's also actually one of the best keto foods available. It has a high-fat content, a low-carb content, and is an extremely versatile ingredient for all of your keto cooking needs.
Note: Keto-friendly cream cheeses include plain, high-fat, and whipped cream cheese. Flavored or sweetened cream cheese, however, is different.
Cream cheese that includes added sugars could spike your carb count and affect your ketosis.
What is the best cream cheese for keto?
While cream cheese in its whole form is keto-friendly, some brands include additives, like sugar.
These are the best cream cheese options for a keto diet:
Cream cheese nutrition facts
One of the main reasons that cream cheese is suitable for keto dieters is the associated fat content; fat is the main component of cream cheese, with 34g per 100g serving.
It's also very low in carbohydrates, with 4.1g net carbs per 100g serving. This makes cream cheese an excellent ingredient to up your daily fat count.
The full macronutrients for 100g of full-fat plain cream cheese include:
Net carbs – 4.1g
Total carbs – 4.1g
Fat – 34g
Protein – 6g
Fiber – 0g
And, for a serving size of cream cheese (about 2 tbsp), the total carb count is only 1.2g!
There are also some added health benefits associated with eating this mild cheese. These advantages include:
A good source of vitamin A and antioxidants
Offers probiotics that can support your immune system and reduce inflammation
Low in lactose and is often tolerated by those with a lactose intolerance
Cream cheese keto recipes
Wondering how to eat cream cheese on keto? Start with these delicious keto cream cheese recipes:
Cream cheese bread
This cream cheese bread is perfect for sandwiches – made from low-carb flour and high-fat extras, including butter parmesan, mozzarella, and cream cheese.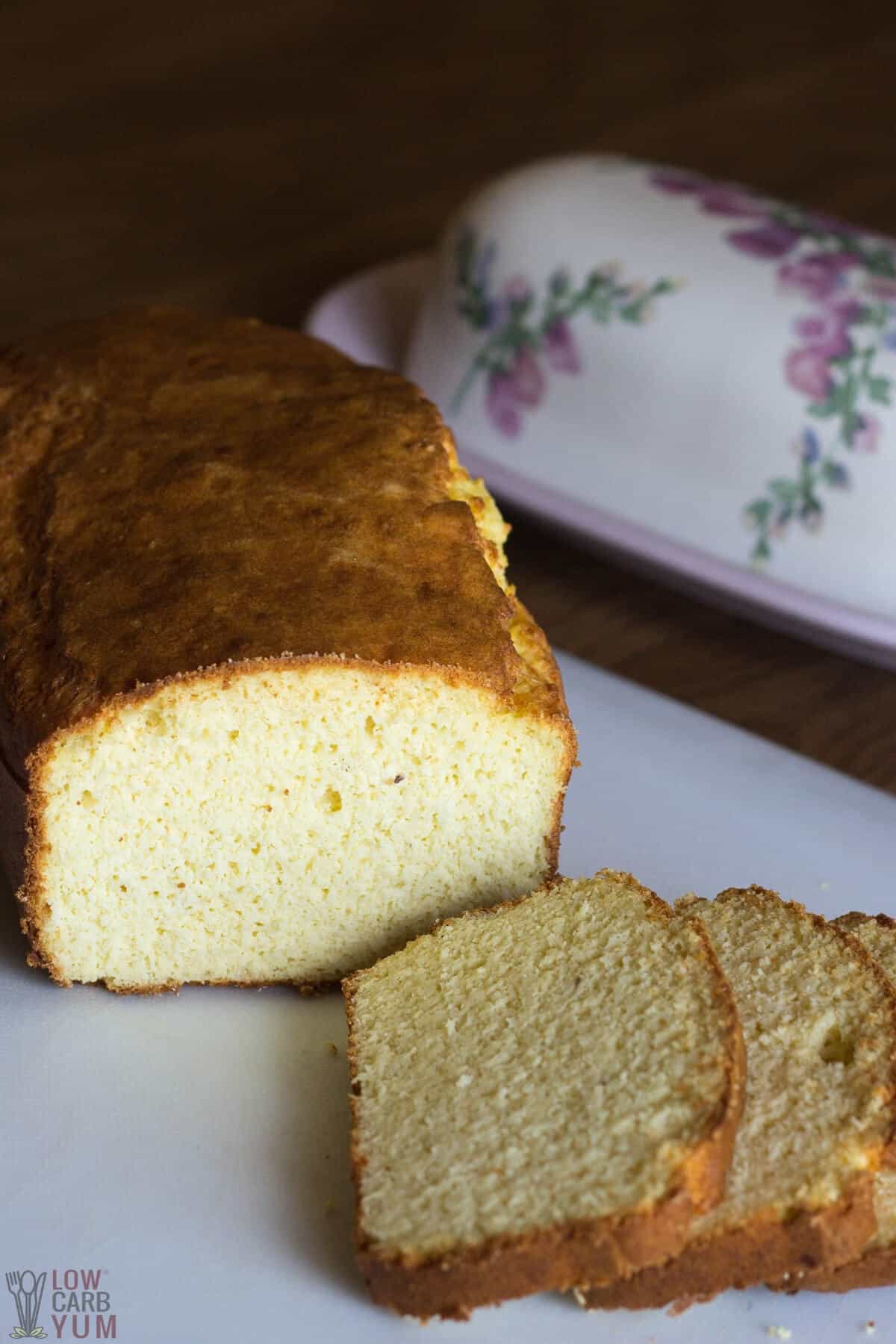 Creamy chicken broccoli casserole
My chicken broccoli casserole is baked to perfection with sour cream, mushrooms, and white wine.
Cream cheese adds the perfect finishing touch.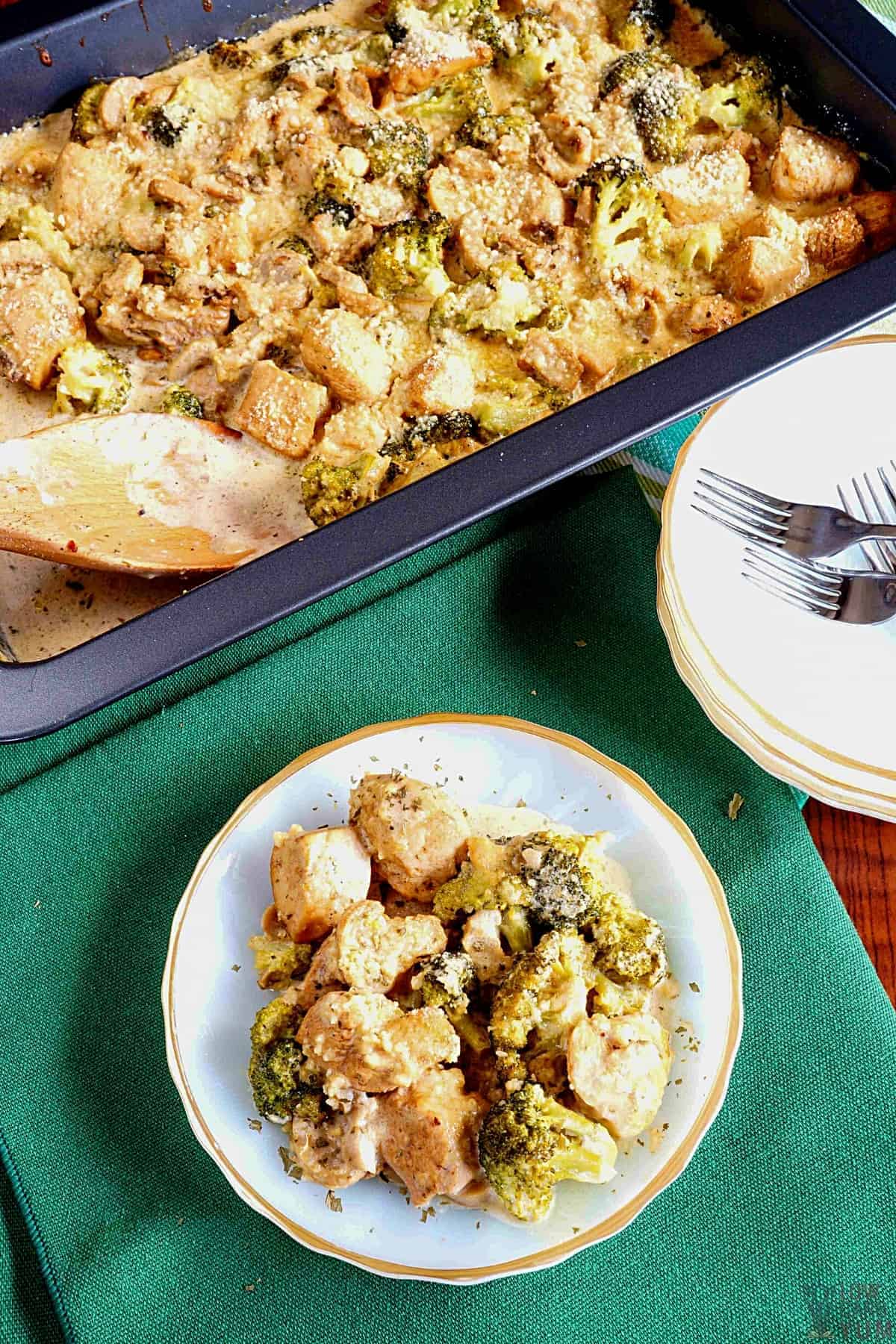 Peanut butter fudge
This peanut butter fudge is a must-try, made with sugar-free sweetener, natural peanut butter, and cream cheese.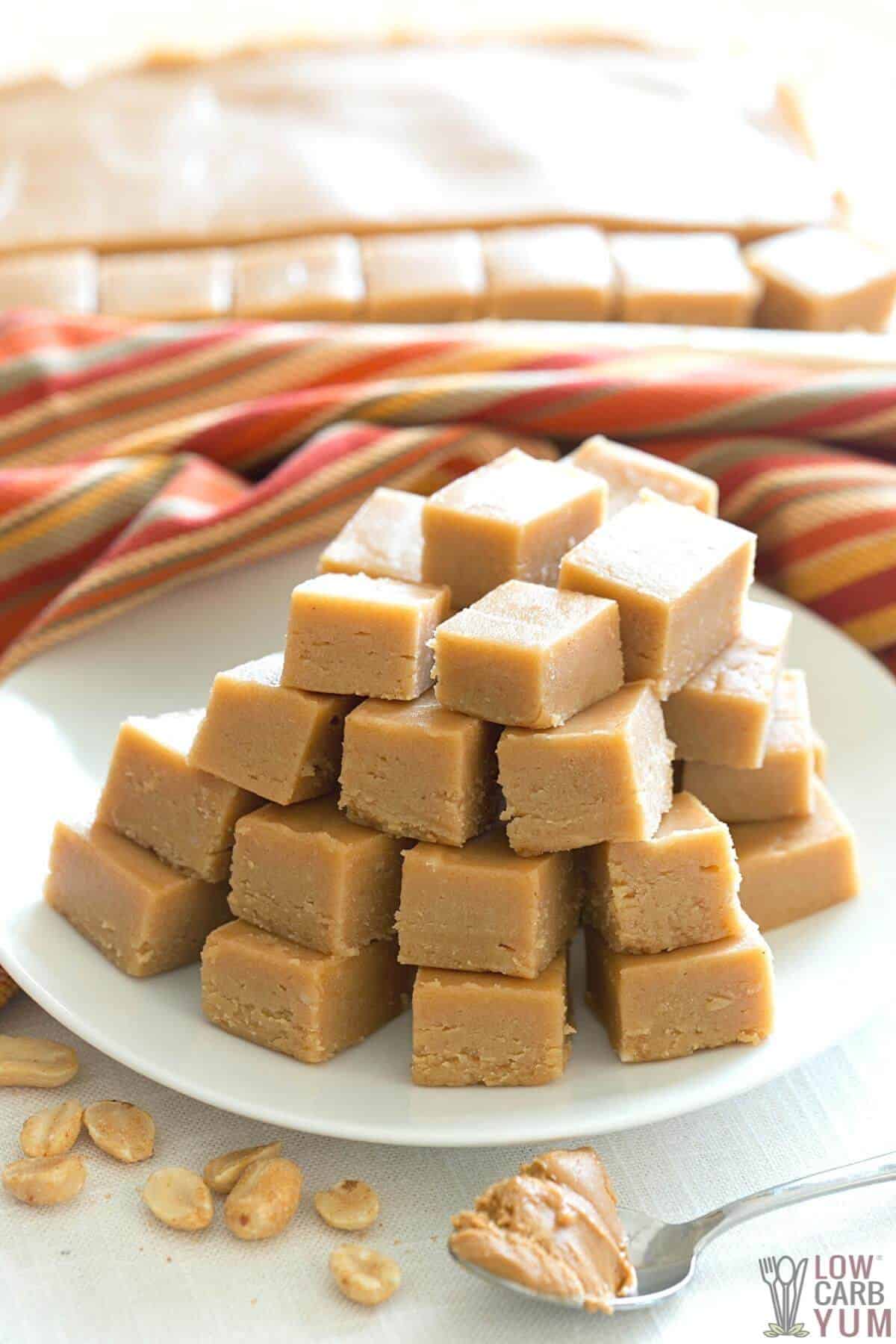 Pumpkin bread with cream cheese filling
This pumpkin bread is one of my absolute favorite keto dessert recipes; perfectly moist with a sweet cream cheese filling, this is one dessert that no one can resist!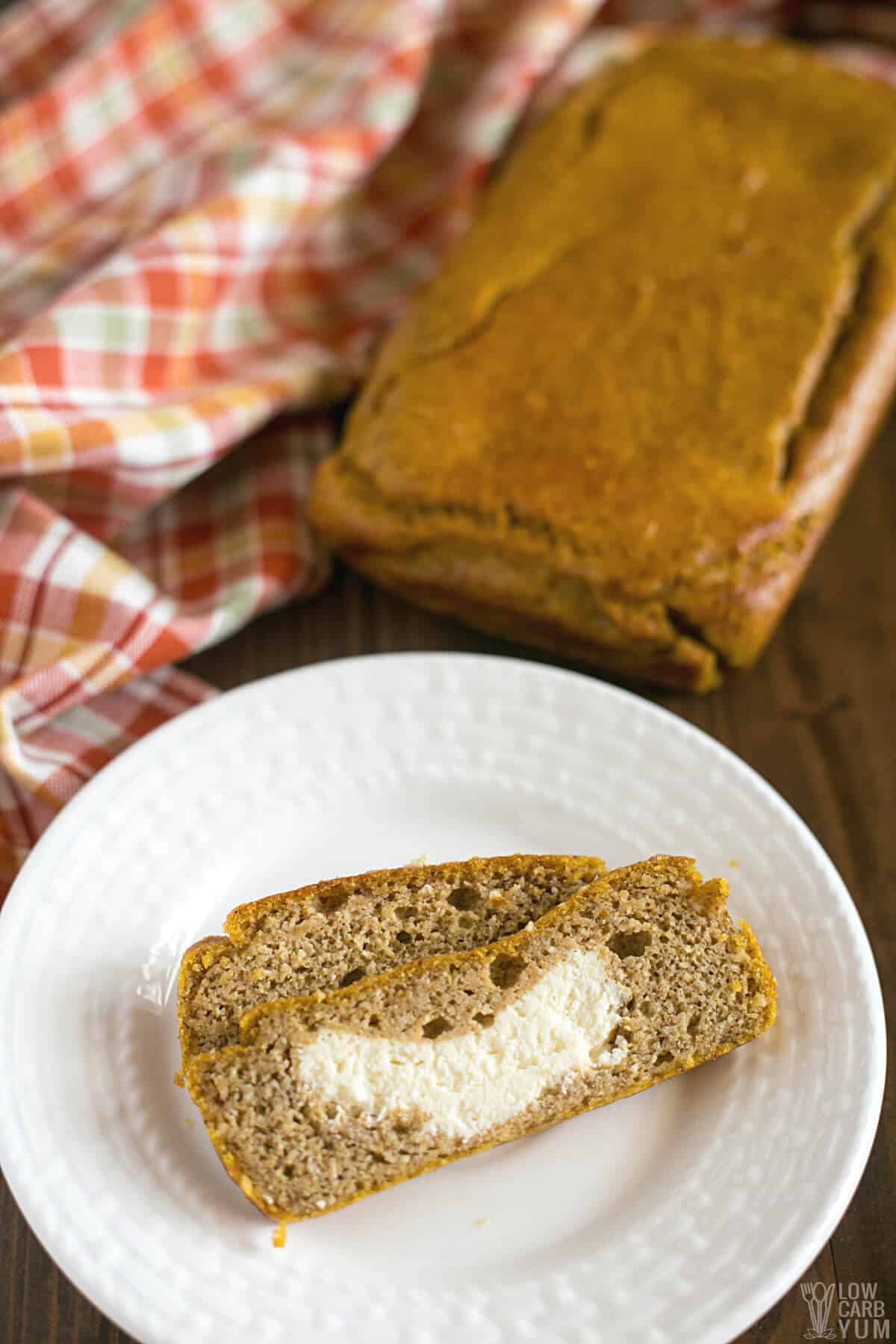 Chocolate chip dip with cream cheese
My chocolate chip dip makes a smart (and sweet) appetizer.
Serve it with your favorite low-carb fruits and sugar-free chocolate squares.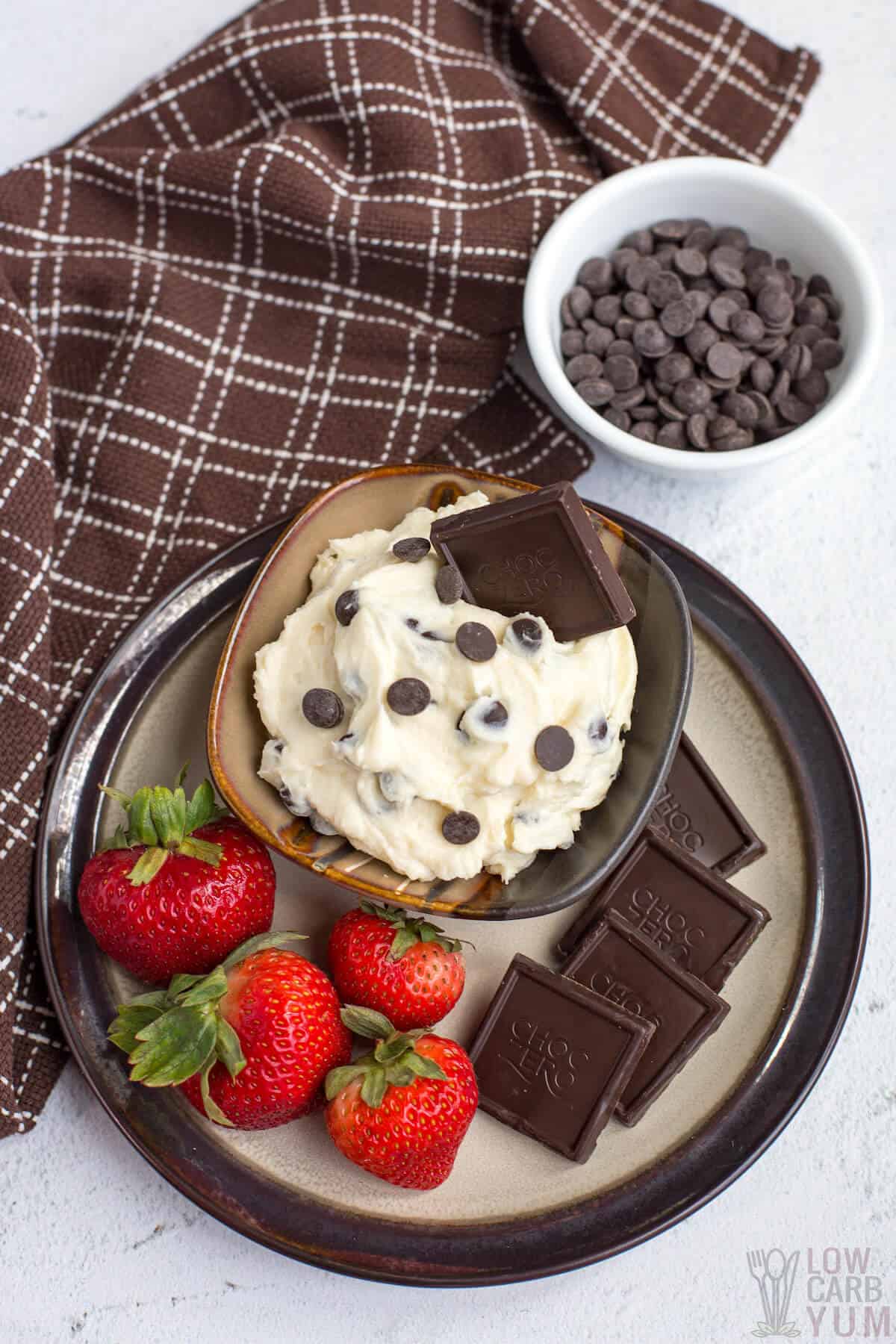 Bacon-wrapped cream cheese-stuffed chicken
My bacon-wrapped cream cheese-stuffed chicken is great for serving and is packed with protein and high-fat ingredients.
Bacon, garlic, and cream cheese come together for the ultimate flavor combination.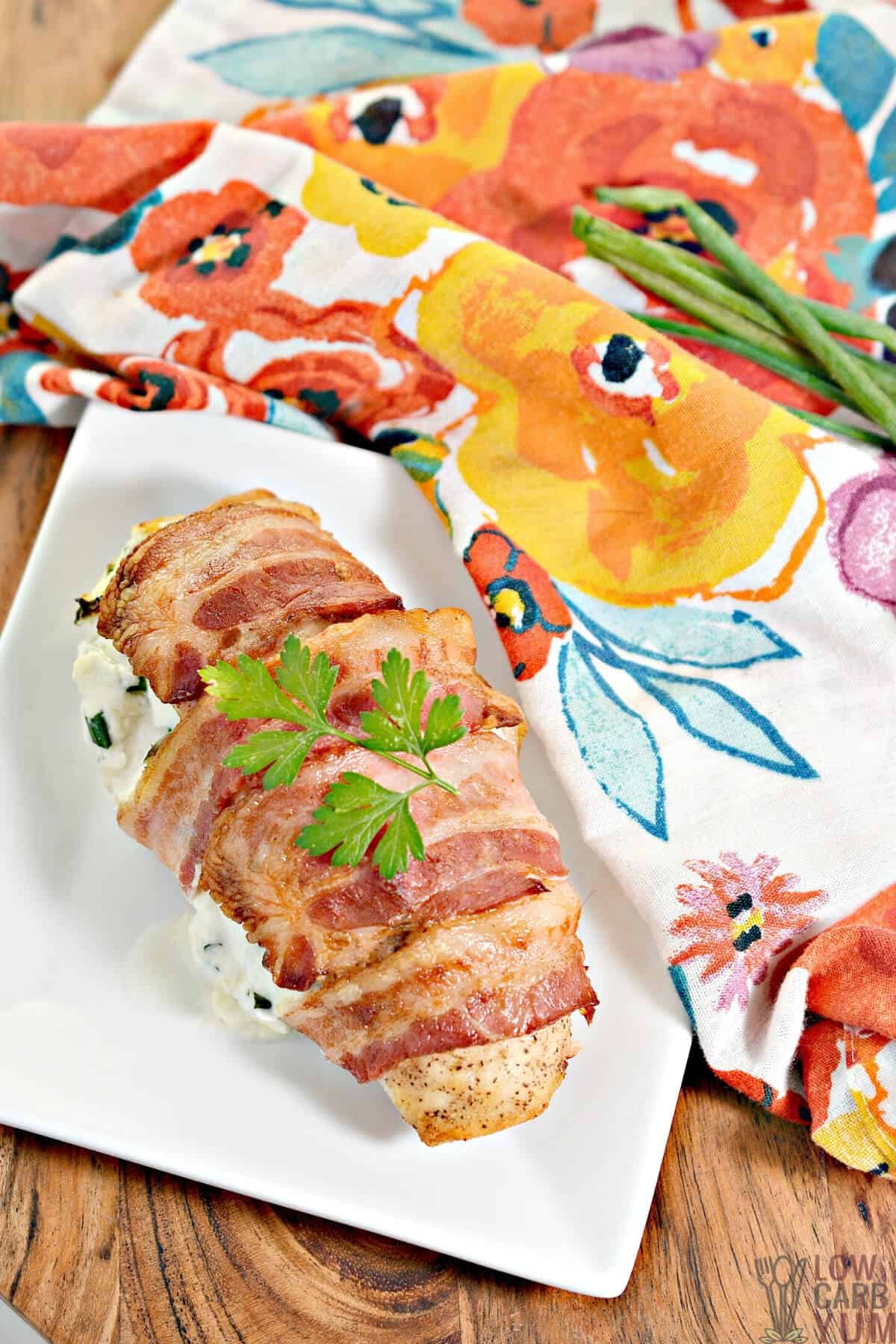 Chocolate cream cheese truffles
These chocolate cream cheese truffles come together in just 15 minutes using a blender or food processor.
Cream cheese and heavy cream add amazing fat content to this decadent, chocolatey dessert.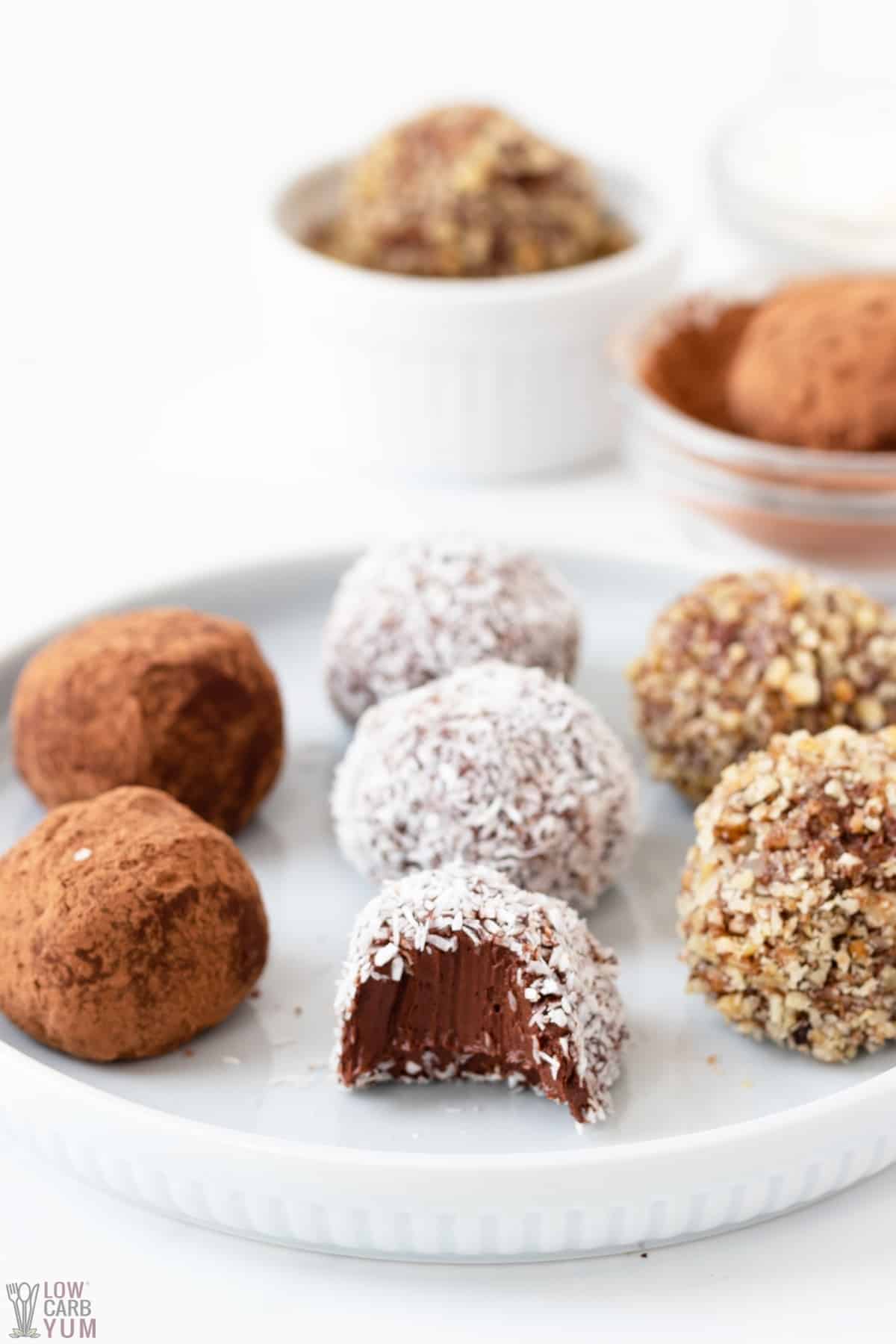 Cream cheese cookies
These keto cream cheese cookies are nothing short of dreamy – made with simple ingredients like butter, vanilla, and low-carb flour.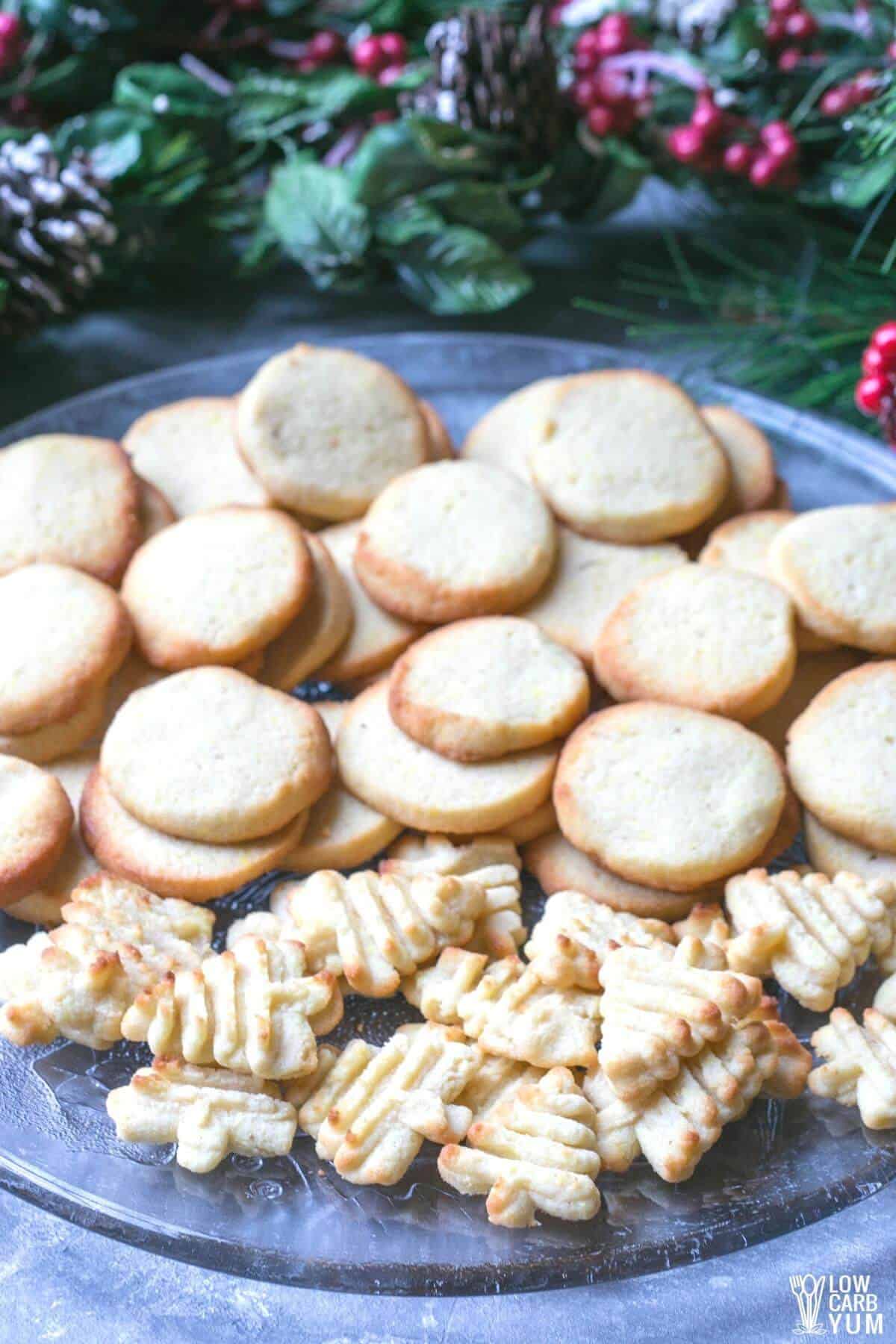 Prosciutto-wrapped asparagus
My prosciutto-wrapped asparagus included softened cream cheese for a creamy addition.
Serve them as a side dish or a quick and easy appetizer.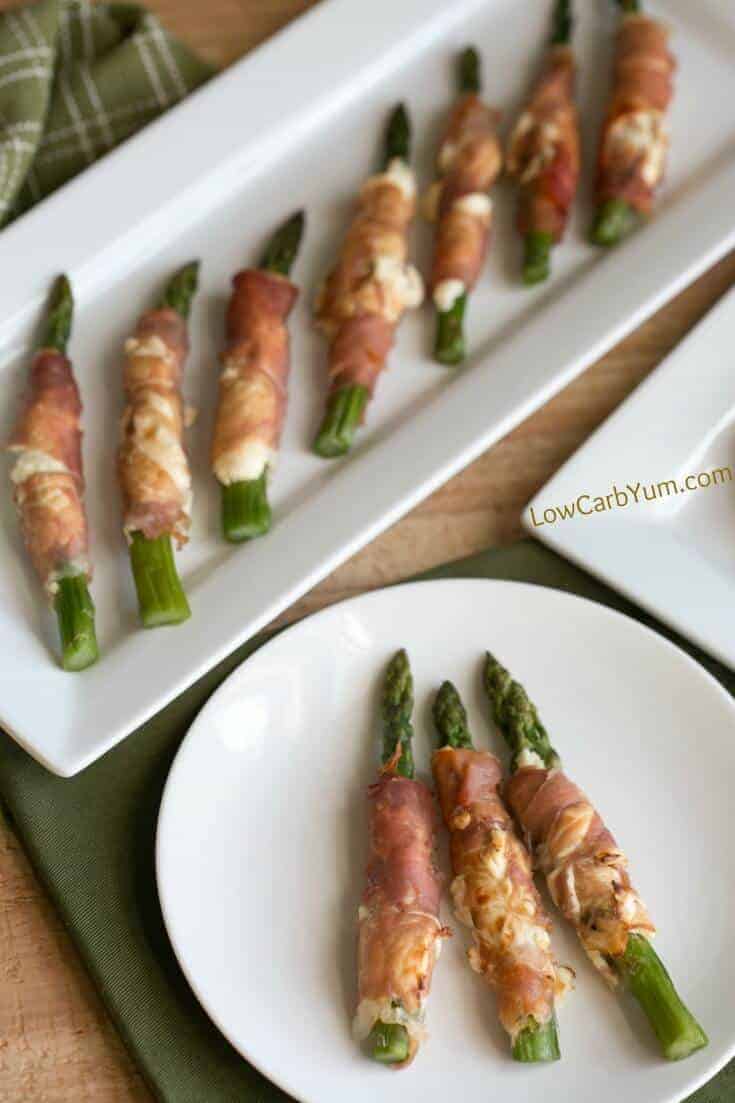 Strawberry cream cheese pie
My strawberry cream cheese pie is almost too good to be true – with fresh strawberries, vanilla extract, and low-carb sweetener.
Baking tip: Add a squeeze of lemon juice to your sliced strawberries for extra freshness.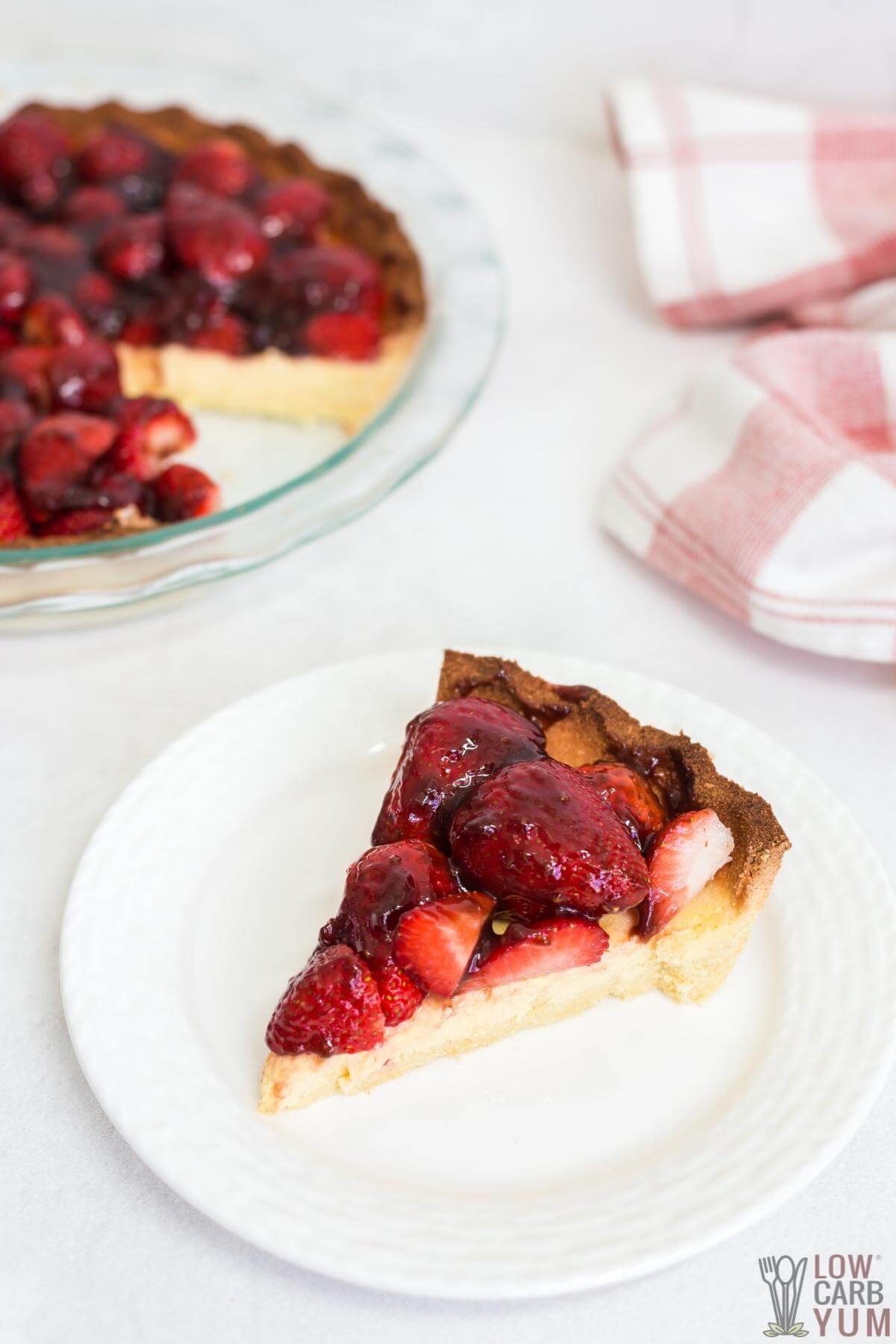 Cheesecake cream cheese brownies
These cheesecake cream cheese brownies will satisfy any sweet tooth.
They're totally indulgent and sugar-free. Instead, they use dark chocolate and low-carb sweetener.
A touch of ground cinnamon takes the flavor to new levels!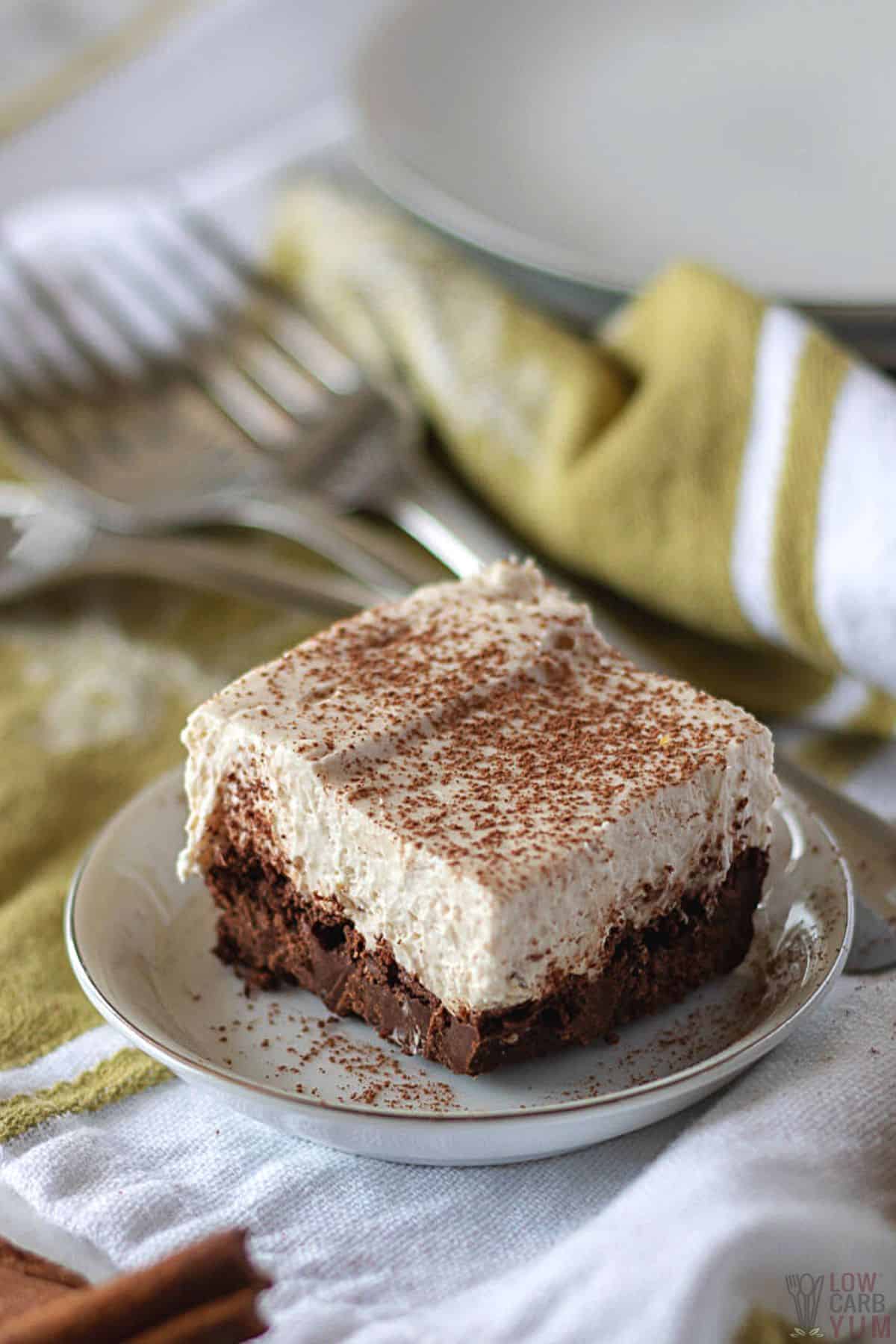 FAQs
Here are some questions people often ask about eating cream cheese on a low-carb diet. If you don't see your question in this list, please leave it in the comments.
Is cream cheese low-carb?
Cream cheese is a low-carb food, with just 1.2g net carbs per 2 tablespoon serving of plain, full-fat cream cheese.

Note that cream cheese carb counts will vary based on the brand and type you buy. For example, buying a strawberry-flavored cream cheese will likely contain added sugars and spike the carb count!

Remember to read the nutritional information before buying a new cream cheese.
Is Philadelphia cream cheese low-carb?
Yes. Philidelphia cream cheese is low-carb. 1oz of Philadelphia cream cheese contains 10g fat, 1g total carbs, and 2g protein.
Is sour cream on keto?
Full-fat sour cream is keto. It is comparable to cream cheese in macronutrients, containing 20g fat, 2.1g protein, and 2.9g total carbs per 100g.

This makes sour cream a good option if you need to replace cream cheese in a recipe.
Related recipes
While cream cheese is tasty, there are also several other keto-friendly kinds of cheese. Check out some more tasty (and cheesy) low-carb recipes:
Follow us on FACEBOOK, PINTEREST, and INSTAGRAM for even more tasty keto-friendly recipes!