It seems there's never enough time in the day. Don't waste it in the kitchen. These easy low carb dinners will get you out of the kitchen quickly!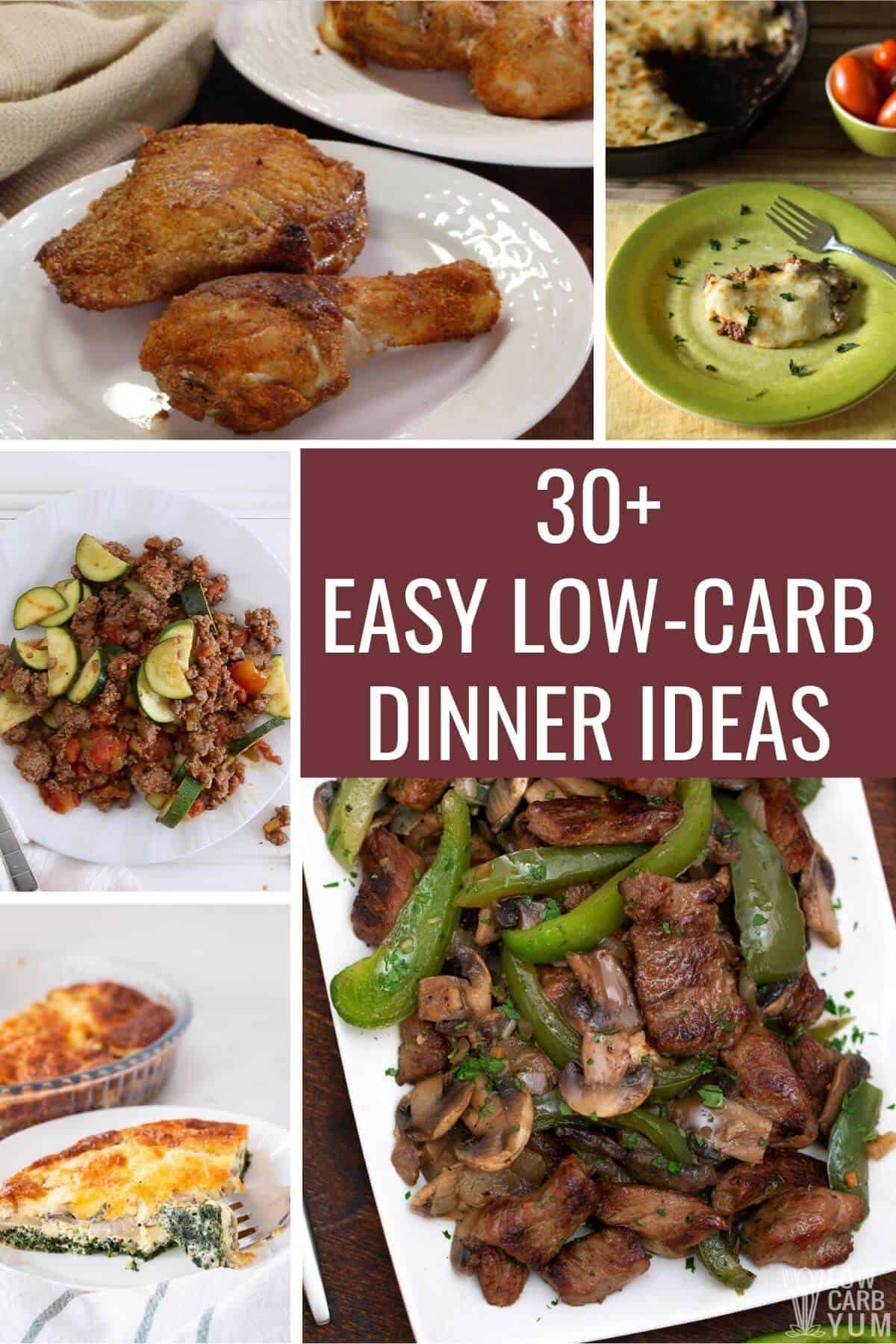 Article Index
Whenever life gets so busy that you don't have time to cook, you need to make easy low-carb recipes that don't take a lot of time and effort.
These 30 easy low-carb dinners can be prepped in a jiff, so you'll be out of the kitchen quickly! Plus, they are much cheaper than using a keto meal delivery service.
Keep reading, and I'll also answer your biggest questions about how to make easy dinners on a keto diet.
Why you'll love it
I bet you will find a few new recipes to make - and probably more than one new favorite too!
If you don't have a lot of time for cooking, check out these 30 easy low carb dinners. I also have a round-up with 30 easy crock-pot recipes that you may be interested in.
So get outside and spend more time with your family and less time in the kitchen!
30 Easy Low Carb Dinners
These are the best low-carb recipes that you can make on a keto diet. Find a new favorite to make today.
Make this amazing keto 'shake and bake' chicken for a comforting family dinner. It has the same crispy texture and juicy meat but with fewer carbs.
Do you love curry? Then you will really enjoy this coconut basil chicken! It's marked with shirataki noodles and is bursting with flavor. You can also serve this chicken over zucchini noodles too.
Sometimes you just need a skillet meal that you can make without having to follow a recipe. This Mexican skillet recipe is one that you can make even when your mind is in a billion other places.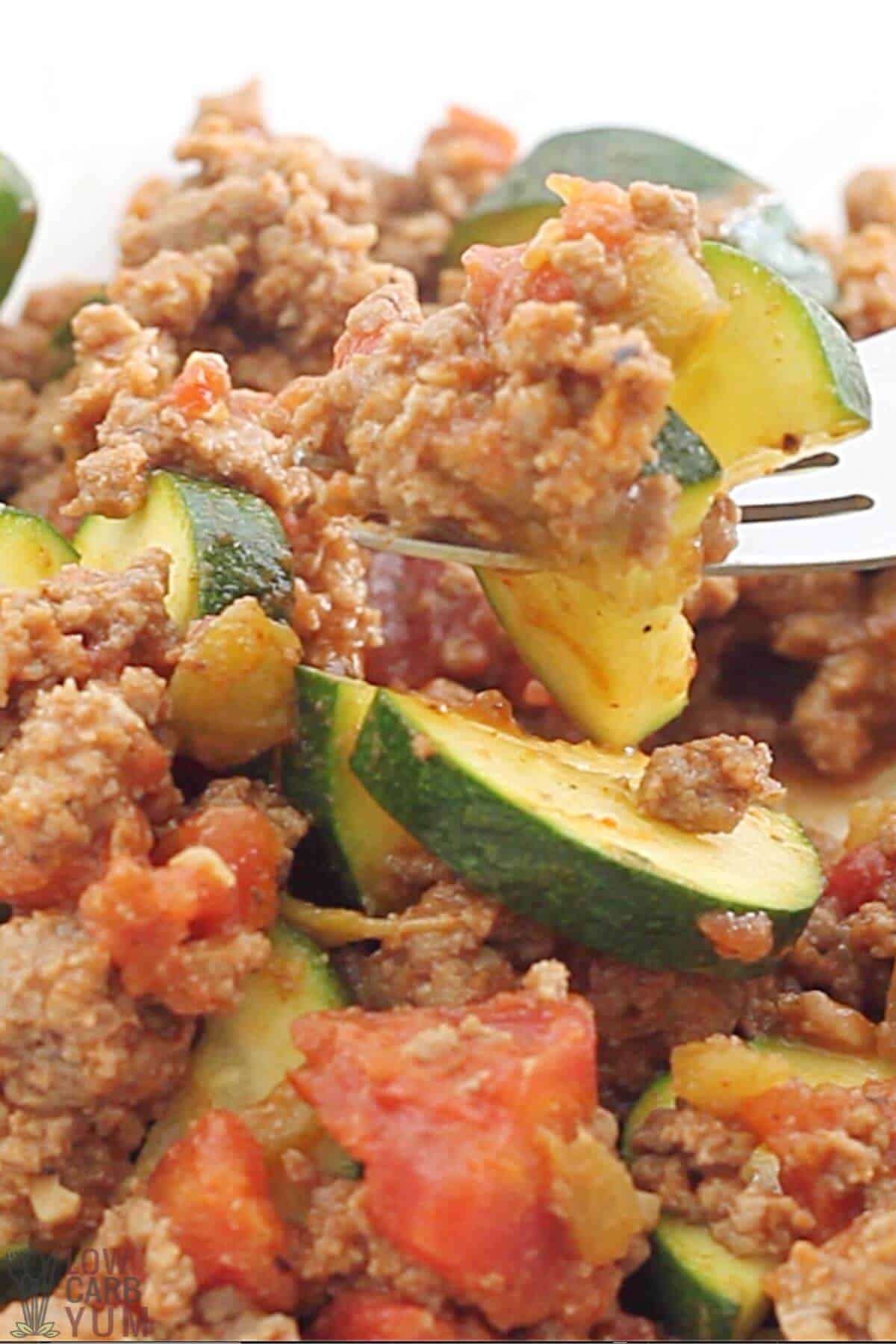 Everyone will enjoy this chicken piccata recipe. You'll love it because the capers bring out the earthiness of the herbs, and it is delightfully low in carbs. Plus, chicken breasts are a budget-friendly protein too.
Enjoy breakfast for dinner with this easy quiche recipe. It is fortified with spinach and is as easy to make as just mixing and baking. It's one of my favorite low-carb dinner ideas.
This Bonefish Grill copycat recipe is popping with flavor! Keto bang bang shrimp is a delicious dinner or you can serve it as an appetizer too.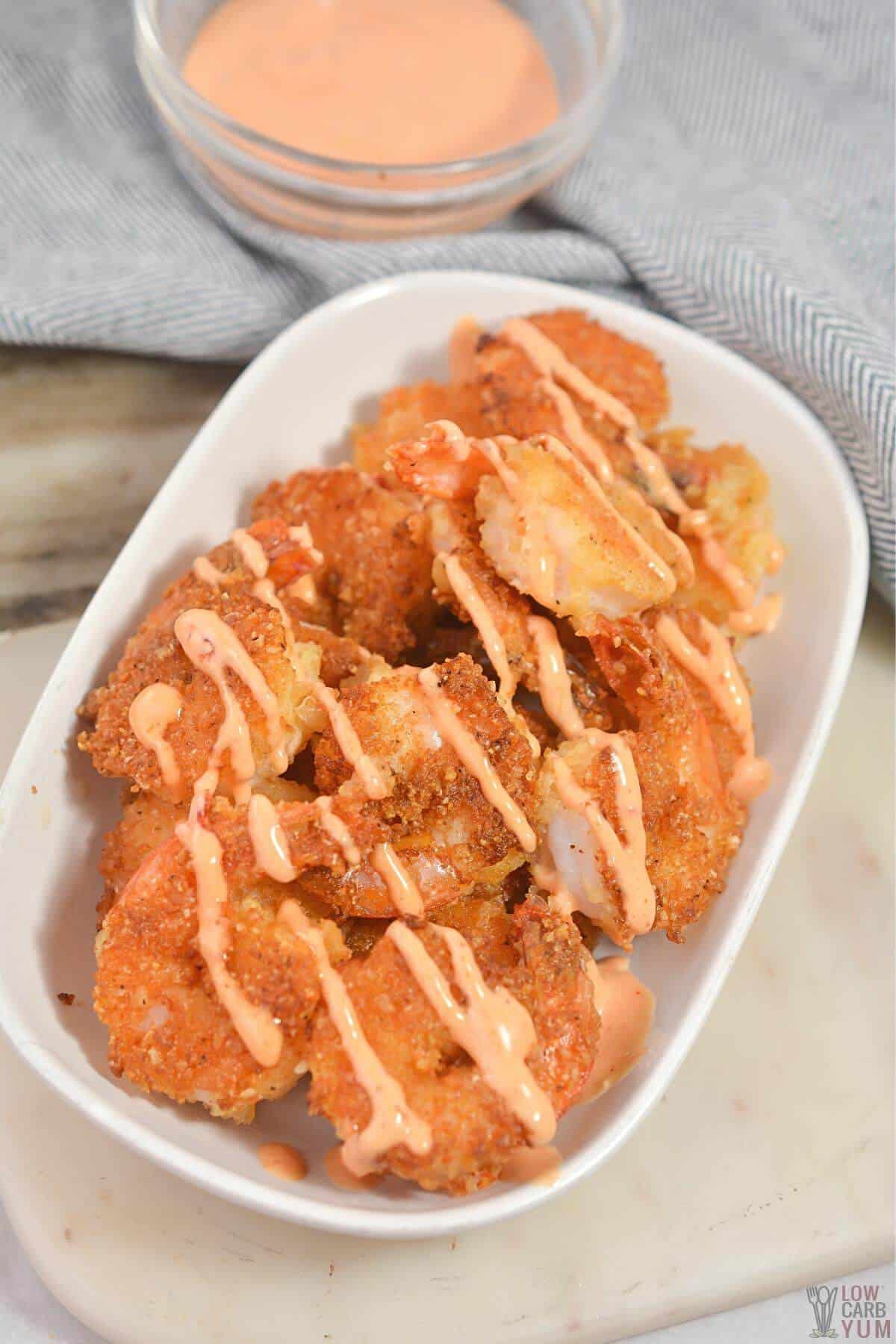 Even if you have never made moussaka before, this recipe is a perfect place to start. All you need is some eggplant, cheese, a skillet, and spices!
How about a takeout-inspired dinner recipe? Chicken bok choy has salty, sweet, and umami flavors that will make everyone reach for seconds. Add some cauliflower rice on the side.
Not sure if your family likes eggplant? Then they haven't tried this eggplant parmesan. Authentic Italian spices and lots of cheese make this a go-to low-carb dinner. Instead of mashed potatoes, serve this with some mashed cauliflower.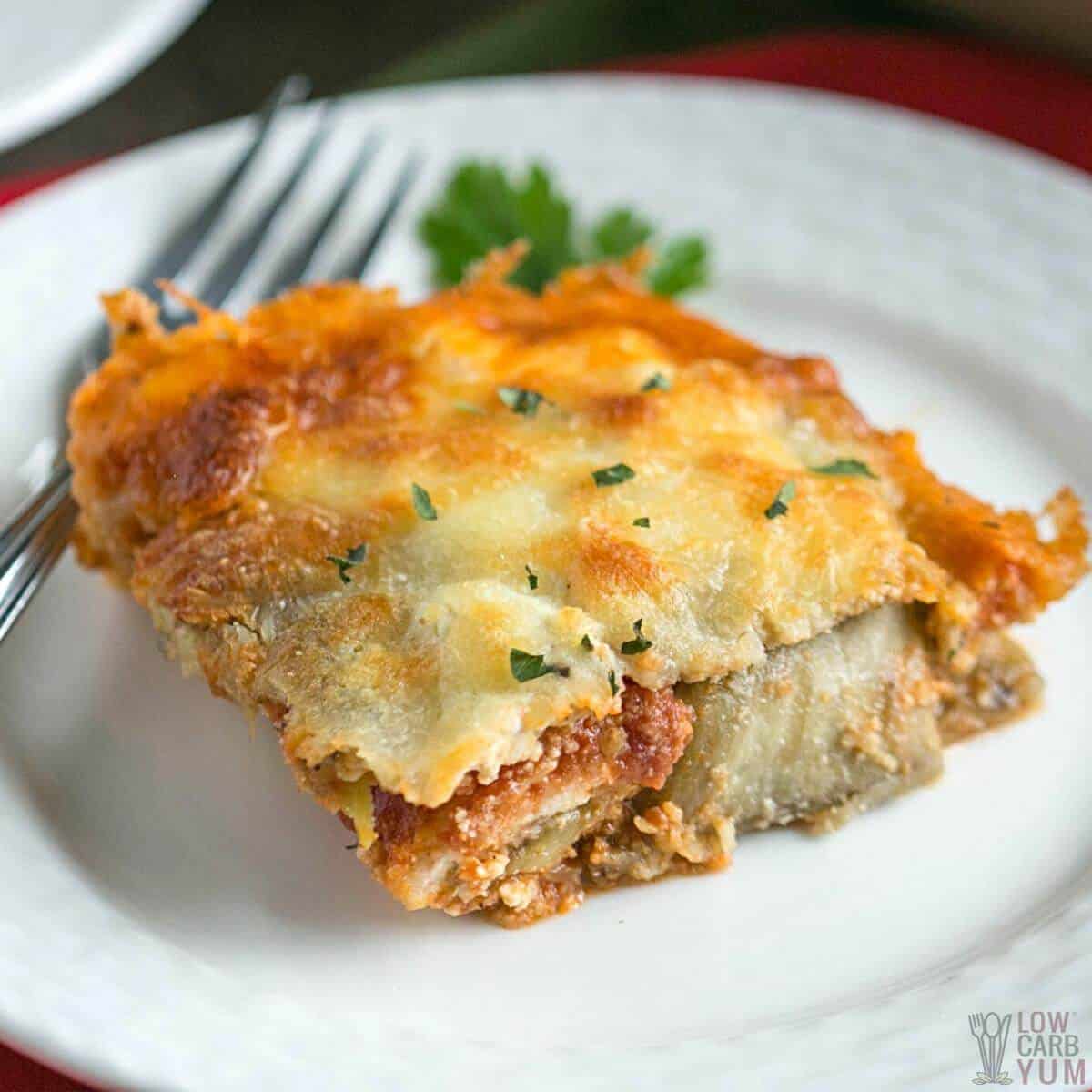 German food is really easy to prepare - that's why this beef stroganoff is one of my favorite easy low-carb dinners. It's made without noodles so it is naturally gluten-free. You can mix in some Italian sausage for a bit more flavor too.
Yes, you can enjoy baby corn on a keto diet! This low-carb pepper steak is decadent and the perfect thing to serve on special occasions.
I love a simple casserole. Unstuffed pepper casserole is super cheesy and rich, with all of your favorite stuffed pepper spices. Sprinkle some fresh parsley on top for a little zest.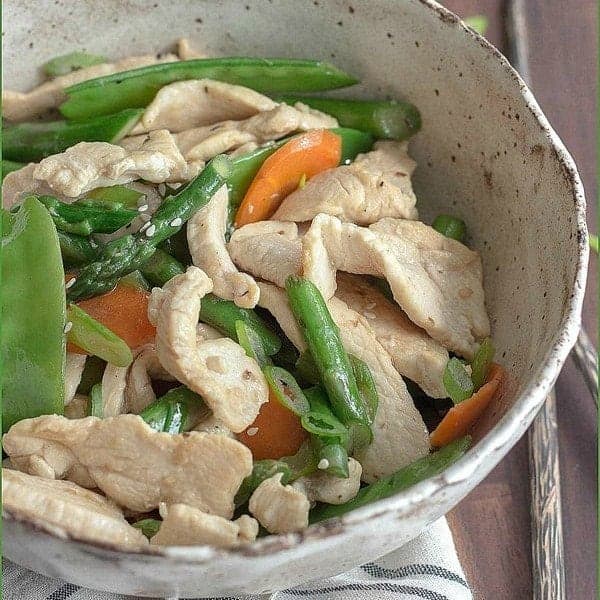 You will see a few different stir fry recipes on this easy low-carb dinners list because it's so quick to just fry things together. Ginger chicken has a bold flavor that is an easy way to use leftovers.
It doesn't have to be fall for you to enjoy this turkey pumpkin chili. It is low enough in carbs to fit in with your keto diet all year long.
Put Korean beef on your list of easy low-carb dinners. All you do is brown the ground beef, spice it up, and then add it on top of cauliflower rice!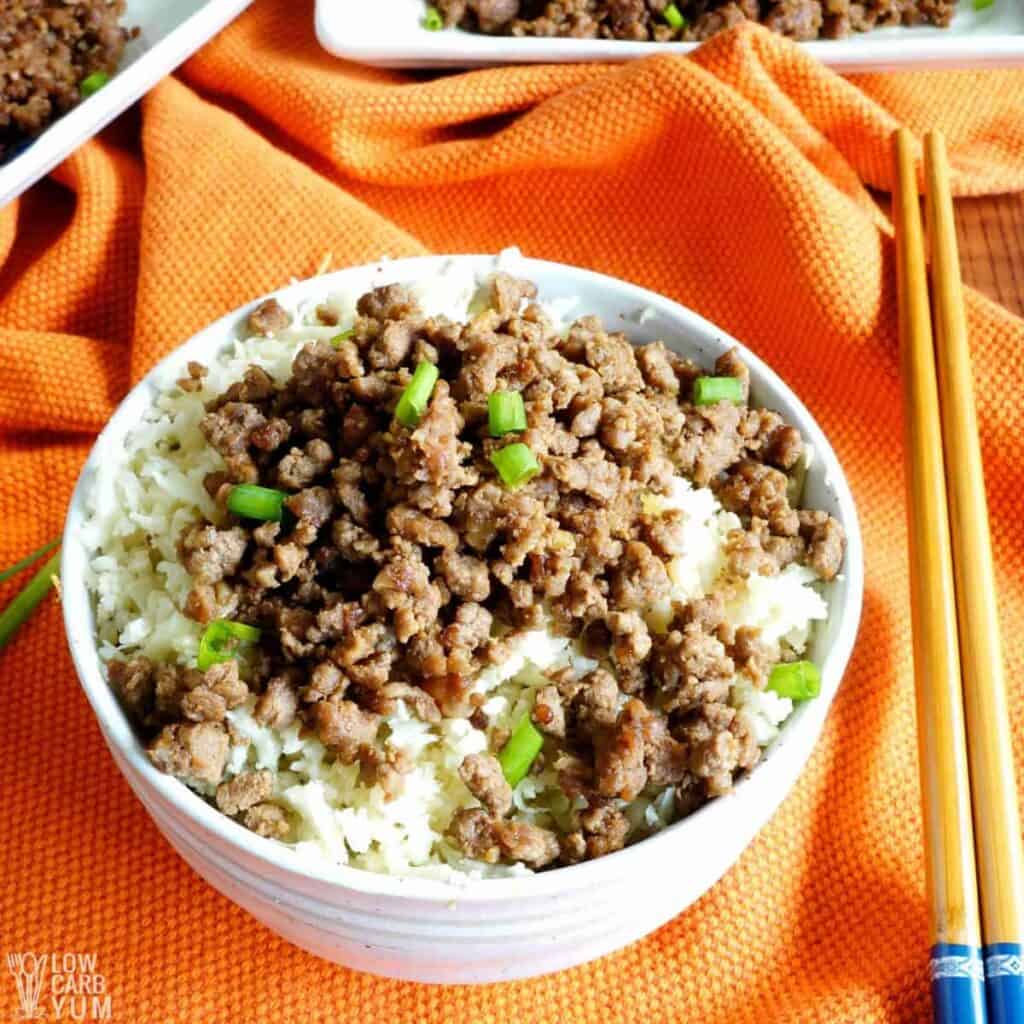 This chorizo skillet tastes like chili, but you make it in a skillet. It's thick and spicy and tastes amazing when you top it with avocado slices.
Are you missing noodles on the keto diet? This hamburger beef stroganoff is made on top of zucchini noodles. Plus, it takes less than 30 minutes to make. The creamy sauce is made with sour cream.
Bring the taste of the south to your kitchen table. Keto gumbo is made with andouille sausage and shrimp. Make it as spicy as you like it!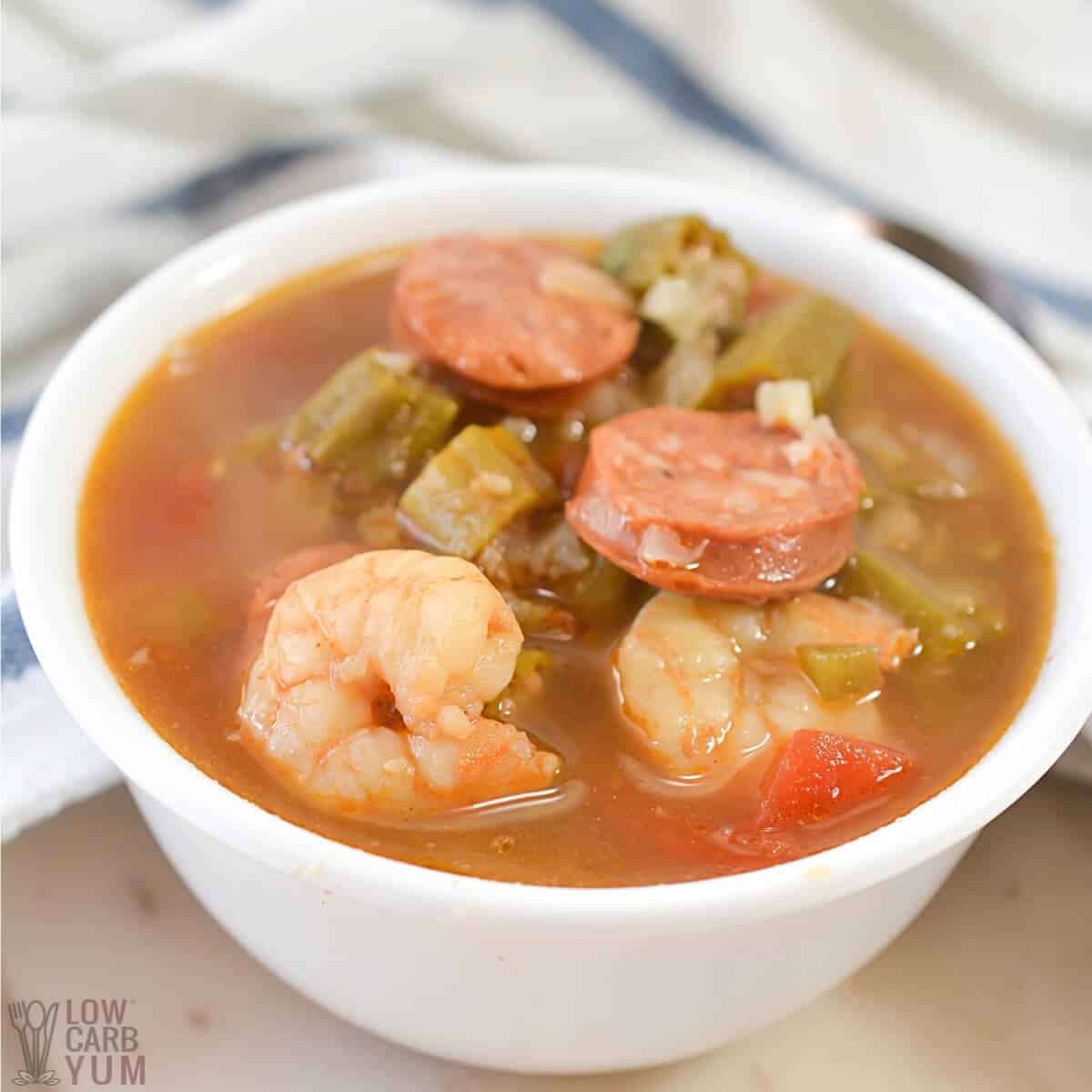 It's so easy to make air fryer hamburgers – and it's less greasy and healthier for you too.
Kabobs are so much fun to make and eat. Pesto chicken kabobs have the incredible flavor of basil. I love using pesto as a keto-friendly sauce on easy low-carb dinners. This is a delicious way to cook boneless chicken breasts.
There are just a few simple ingredients in this spinach and cheese pie. It's a lot like a quiche or frittata. Use your favorite cheese - even cream cheese! This low-carb meal is perfect for breakfast or brunch.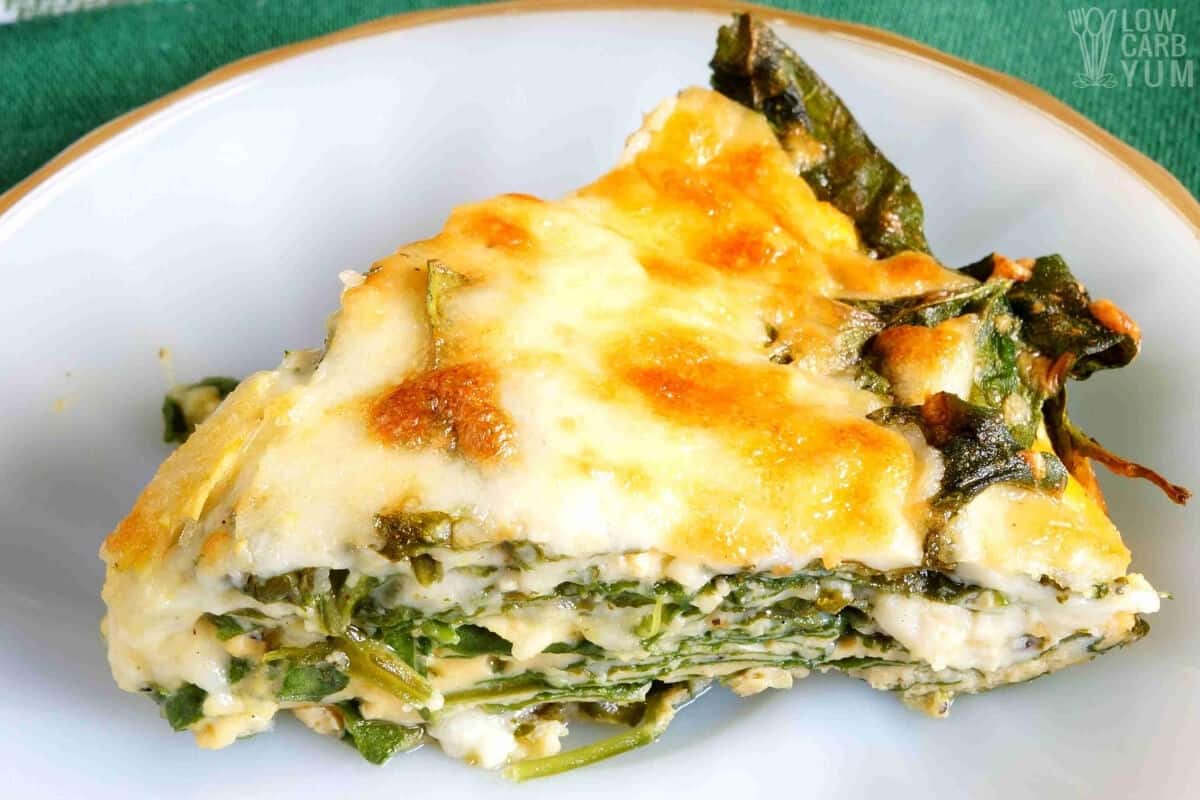 Everyone needs to keep one of those recipes that they can make with ingredients they already have. Lemon chicken is one of those easy low-carb dinners that only has a few simple ingredients. Add some crushed red pepper flakes for a bit of spice!
This is one of my favorite low-carb dinner recipes. All you really need for a healthy dinner is meat and veggies - that's why I love this hamburger skillet recipe. The green beans are low in carbs and add a delicious crunch.
This slow cooker recipe is amazing! The meatballs are tender and covered in a delicious homemade tomato sauce. It tastes delicious with a side of Caprese salad.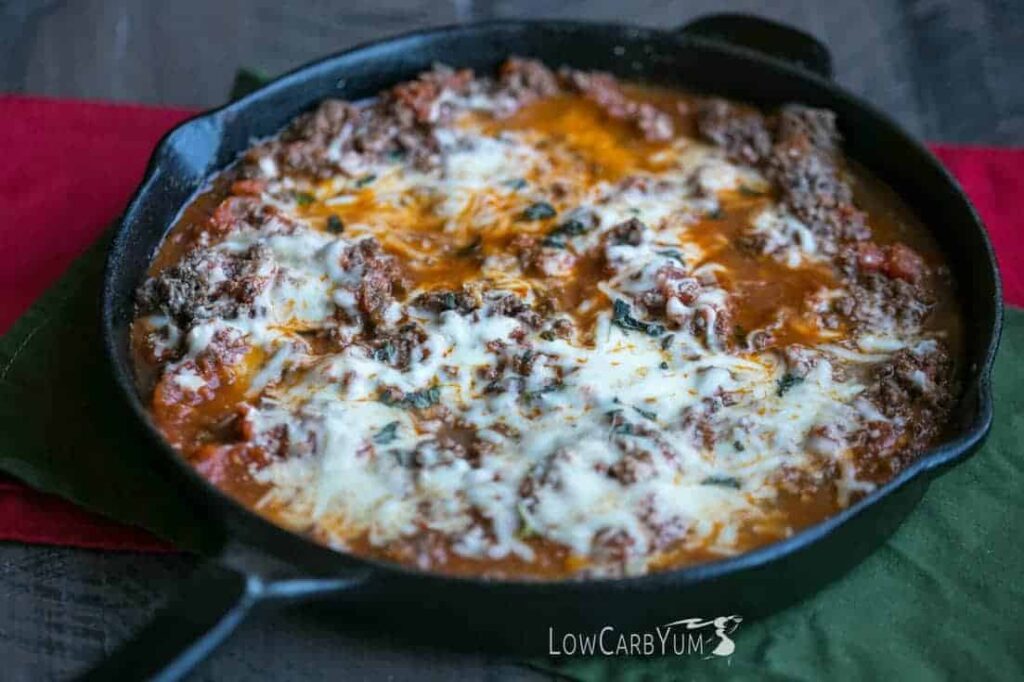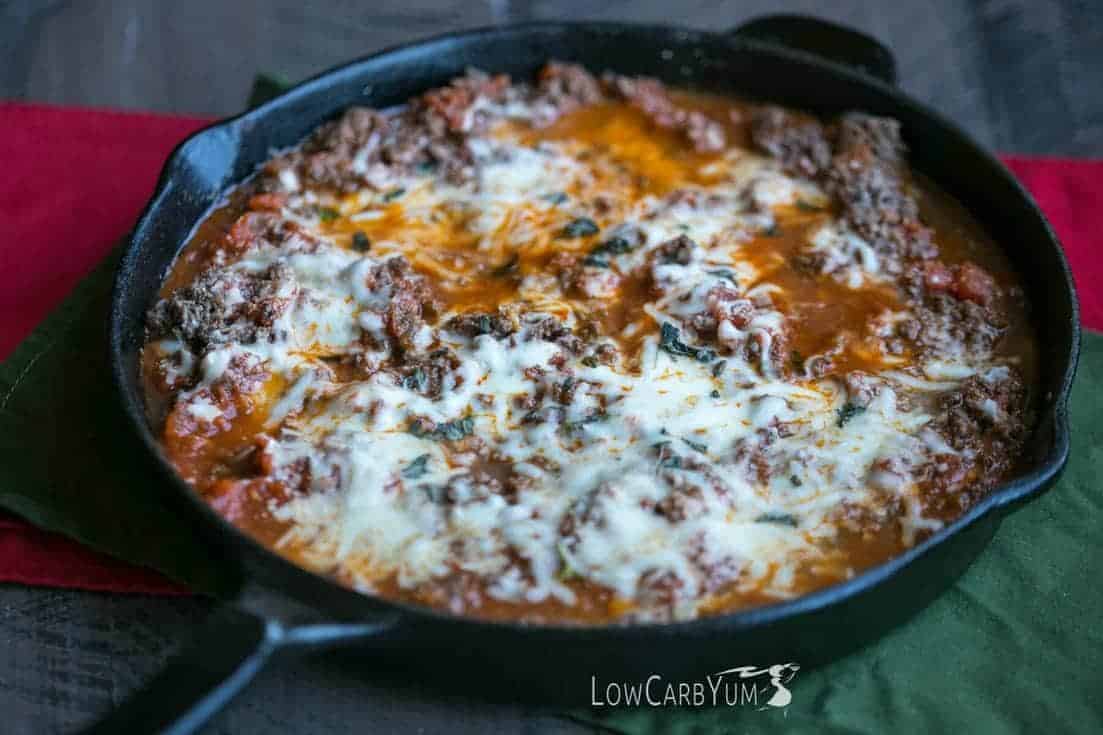 It is so much easier to make lasagna in a skillet than layering it all in a casserole dish. It's a gluten-free and low-carb recipe that you'll want to make again.
This frittata is amazing when you are making breakfast for dinner. The bright red tomatoes stand out beautifully on the yellow eggs.
This low-carb chicken recipe takes minutes to prepare. It's so easy that you'll have the entire recipe memorized after making it one time.
Even if you think tomatoes are too high in carbs, you can enjoy this chicken recipe on the keto diet. It's a recipe that will feed your entire family and a delicious way to use leftover grilled chicken.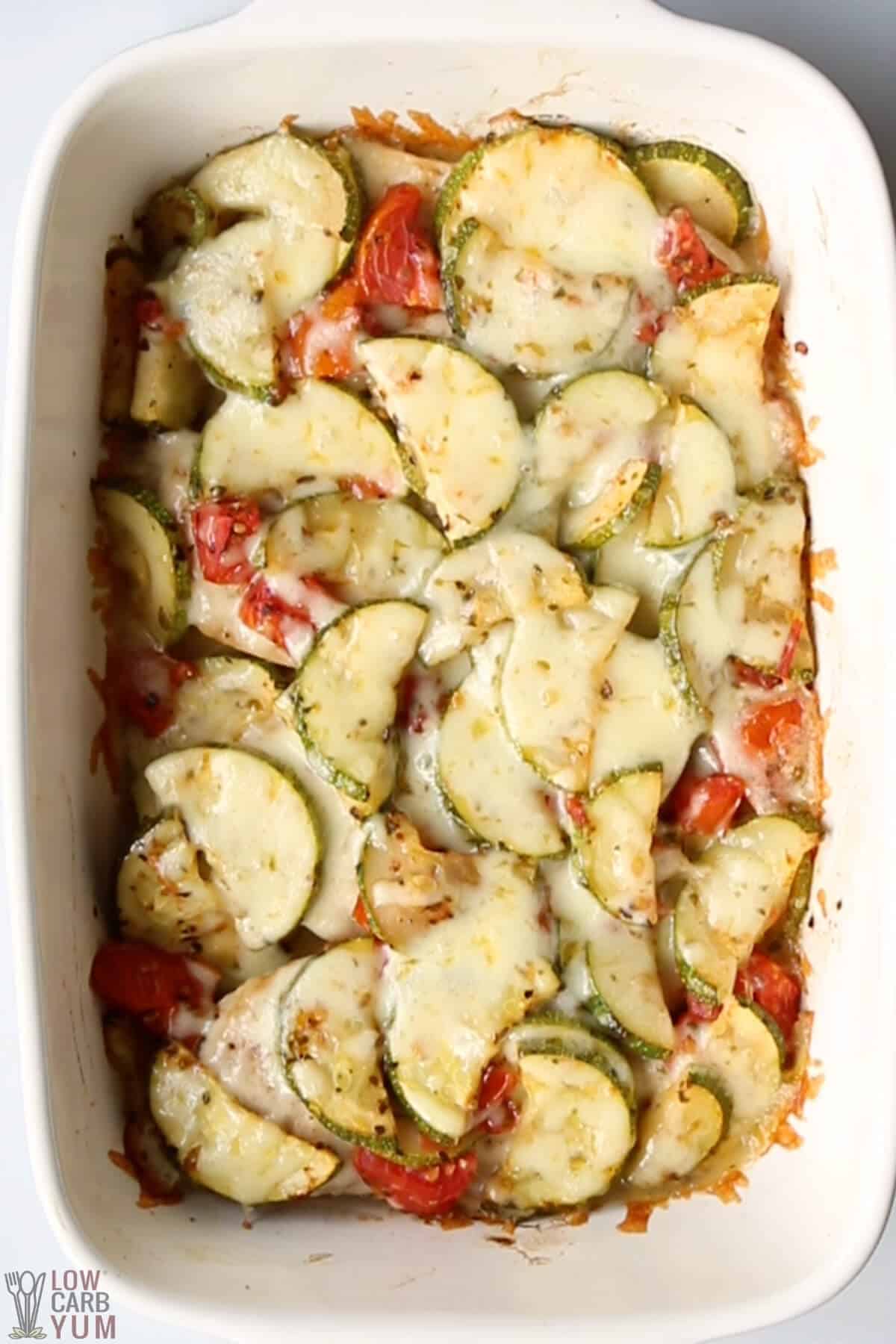 Just looking at this keto Caprese chicken meal makes me hungry. Each piece of chicken is covered in melted mozzarella and a sprig of fresh basil.
Make a taste of the deep south! This shrimp boil is covered in tantalizing spices and cooked with low-carb fresh vegetables for a healthy meal.
FAQs
Here are some answers to the most common questions people ask about making easy low-carb dinners. If you don't see your question below, please leave it in the comments.
What is the quickest way to make a low-carb dinner?
Another way to spend less time in the kitchen is to use a crockpot or pressure cooker. These low-carb slow cooker recipes are a breeze. Check out these Instant Pot recipes that are full of ideas you can make on the low-carb diet!
How do you come up with easy low-carb meals?
I get inspiration from restaurants and then come home and make a low-carb version. You can also just build on your favorite types of meat. For example, start with marinated chicken, and then add some veggies - like brussels sprouts. Then, add your favorite side dish.

It's easier than you think.
What are the best side dishes on the keto diet?
When it comes to healthy eating, you can't beat the delicious flavors of a green salad topped with mozzarella cheese or goat cheese and drizzled with balsamic vinegar.

For even more ideas, check out these keto side dish ideas. There are a bunch!
Follow us on FACEBOOK, PINTEREST, and INSTAGRAM for even more tasty keto-friendly recipes!
First Published: March 25, 2016… Last Updated: February 10, 2022, with new photos and additional recipe information.