A nutritious whole grain snack that you can munch by the handful – popcorn is a fan favorite treat. But is popcorn keto-friendly? Discover if you can eat this crunchy snack on a ketogenic diet!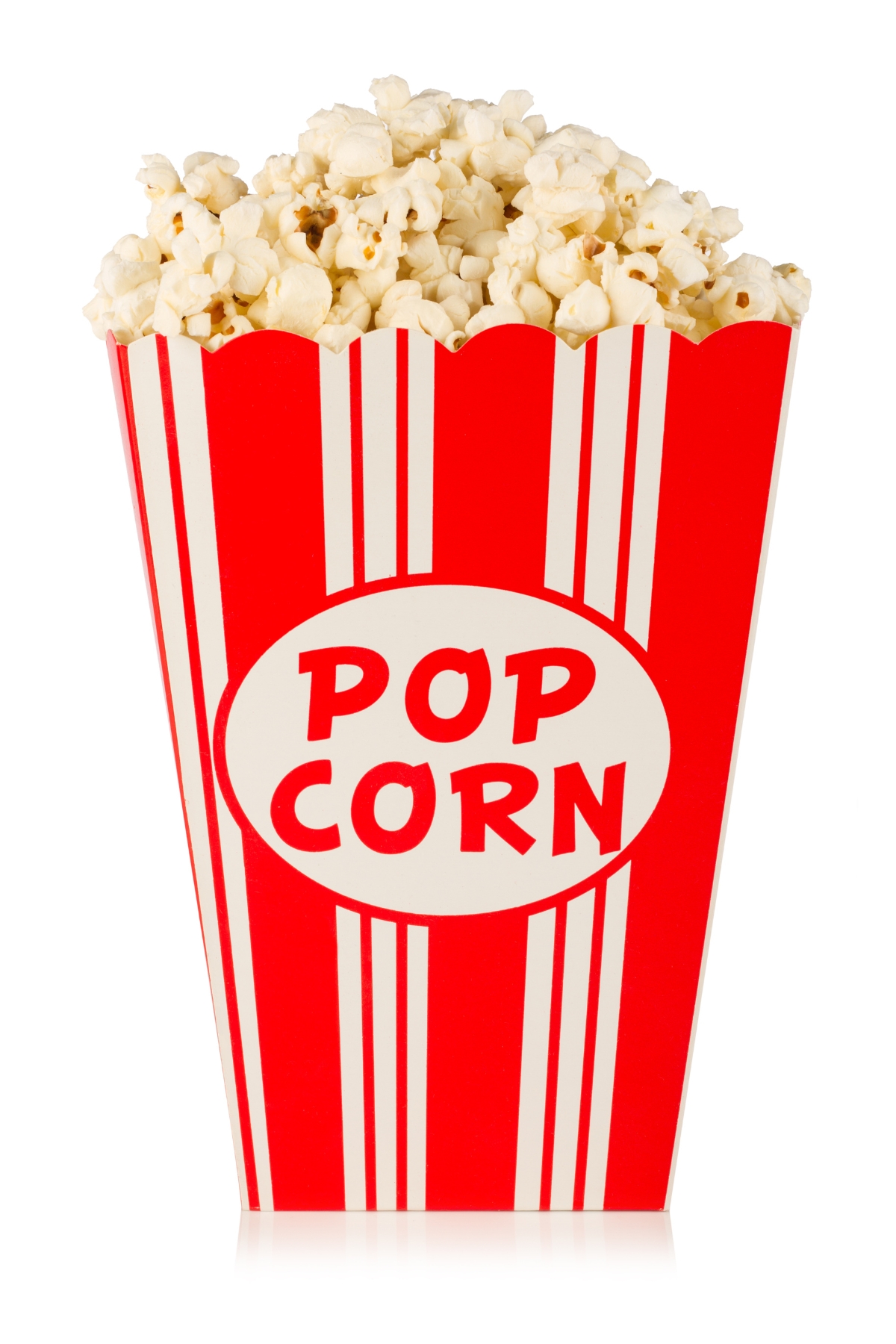 Whether you prefer it eaten plain or doused in movie-theater butter, popcorn is one tasty treat!
And beyond tasting good, popcorn is actually quite a nutritious snack, made from whole grains that provide your body with fiber, vitamins, and minerals.
But whether or not you can eat popcorn on keto is a whole different ball game.
We know that on a low-carb diet, we need to prioritize foods that are both healthy AND fit our daily macronutrient goals. So today, I'm exploring if popcorn fits the fill.
In this post, you'll find popcorn nutrition information, including health benefits and macronutrients, to determine if popcorn is keto-approved.
I've also included some bonus low-carb snack recipes for all of your snacking needs!
Note: For more information on keto foods, check out my post on the Best Keto Foods List For Low-Carb Diet Recipes.
Is popcorn a keto snack?
Well, it's complicated!
Technically, whole-grain foods like corn kernels aren't allowed on a keto diet. Popcorn is, however, still relatively low in carbohydrates, with 5 grams of net carbs per cup.
So, can you eat popcorn on keto?
It's mostly up to your discretion. You could fit a moderate amount of popcorn into your keto diet without hitting your daily carb intake.
But stopping at a single cup of popcorn feels almost cruel! Instead, try eating some keto-friendly snacks that will be more rewarding in the long run.
Tip: And for easy, store-bought options, check out my post on Delicious Keto Snacks to Buy at the Store.
If you do decide to eat popcorn on a keto diet, I recommend upping the fat content for more favorable macros.
Opt for kernels popped in coconut oil over air-popped popcorn and add high-fat toppings like melted butter or a drizzle of nut butter!
Popcorn nutrition facts
If you're thinking of including popcorn in your low-carb keto diet, take a look at its macronutrients.
1 cup of unsalted, air-popped popcorn includes:
Total carbs – 6g
Net carbs – 5g
Fat – 0g
Protein – 1g
Fiber – 1g
Reported health benefits of eating popcorn include:
High in antioxidants that reduce risks of disease, improve blood circulation, and help digestive health.
Great source of fiber that can aid weight loss, improve digestive health, and reduce risks of type 2 diabetes, heart disease, and obesity.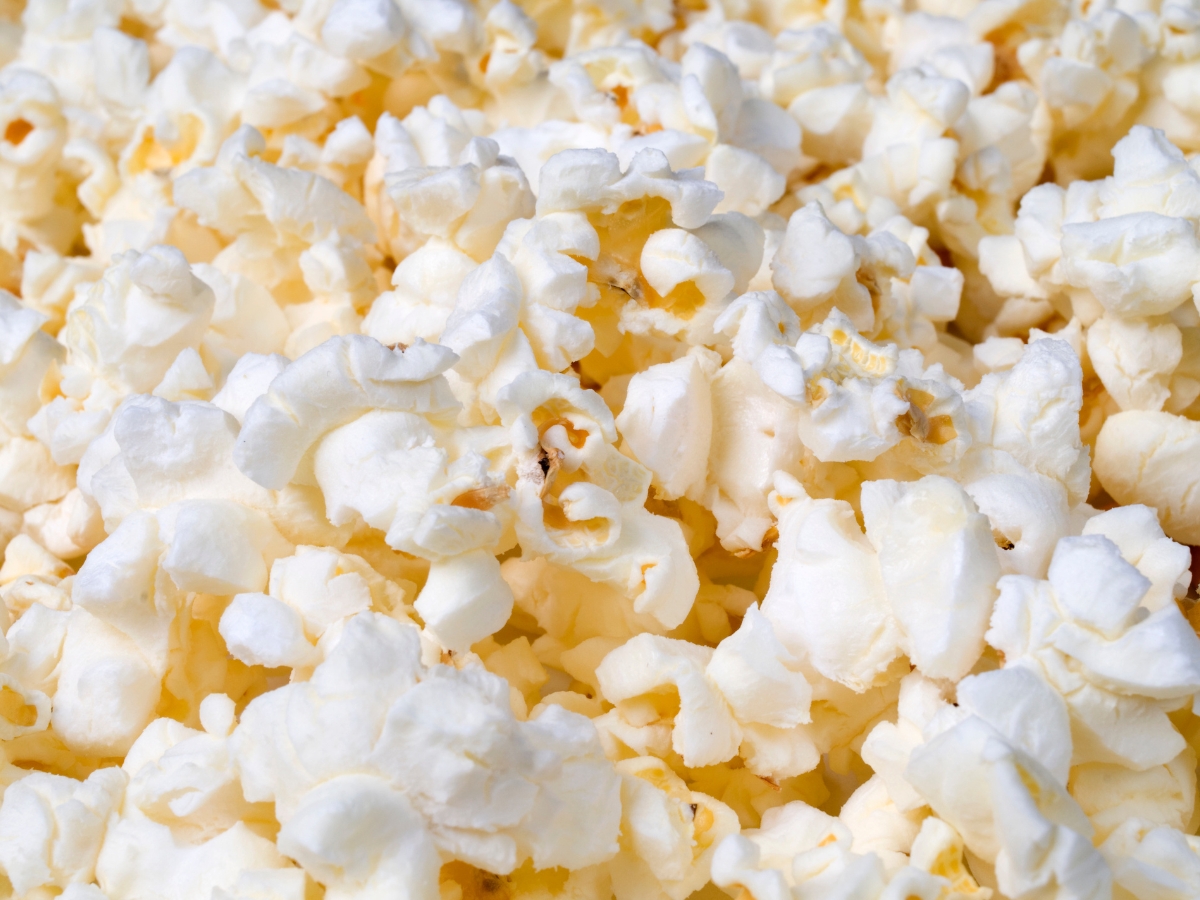 Popcorn alternatives: Low-carb keto snacks
While you can definitely eat a bit of popcorn in your low-carb diet, there are tons more keto-friendly snacks for you to try!
Start with these yummy recipes:
Keto popcorn (cheese puffs)
My keto popcorn is perfectly poppable and made with just one ingredient – white cheddar cheese!
Bake them until they're golden brown, and eat them by the handful.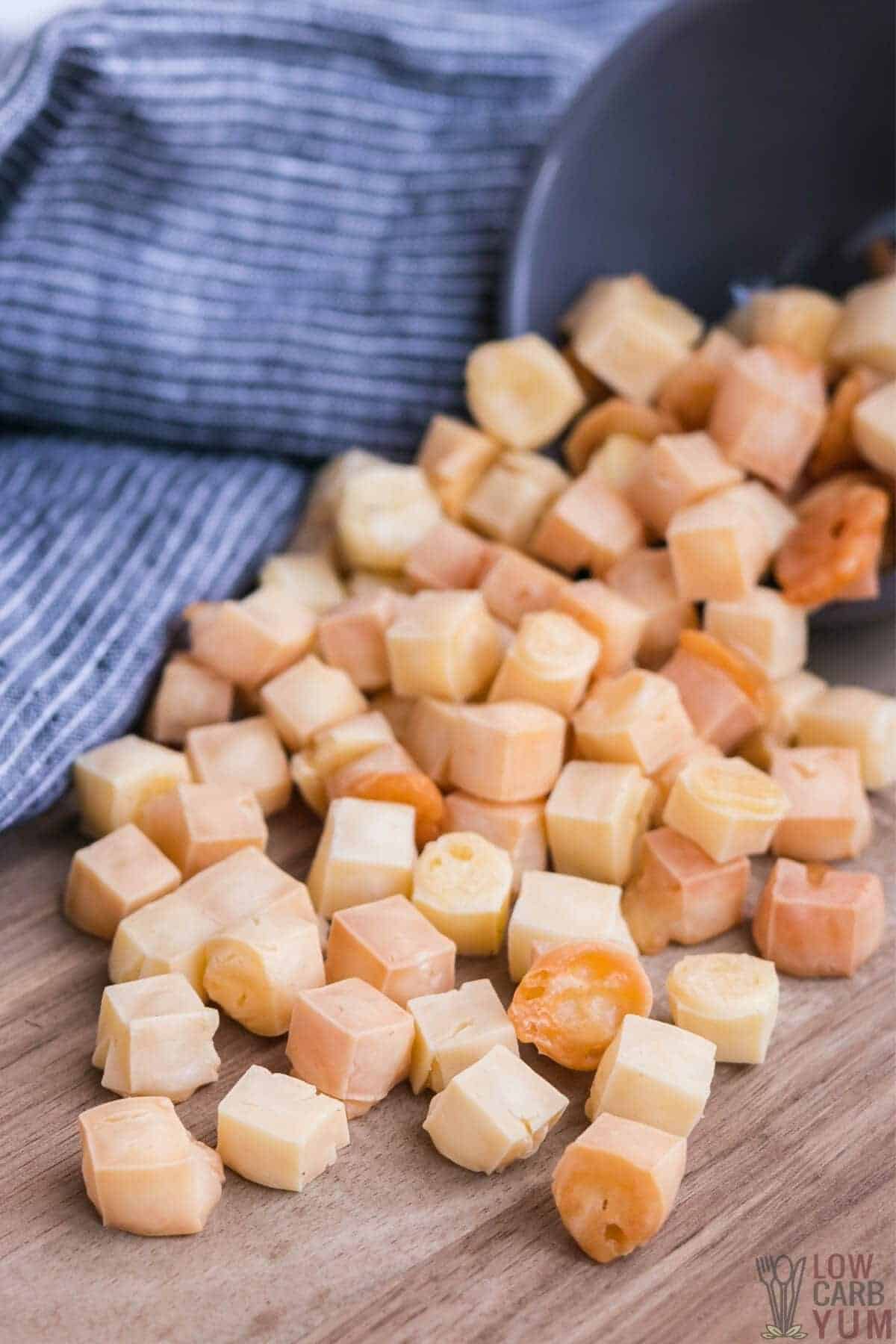 Keto flaxseed crackers with garlic parmesan
These keto flaxseed crackers are super grainy and satisfying, made with flaxseed meal and parmesan cheese.
They're delicious with a thick layer of cream cheese.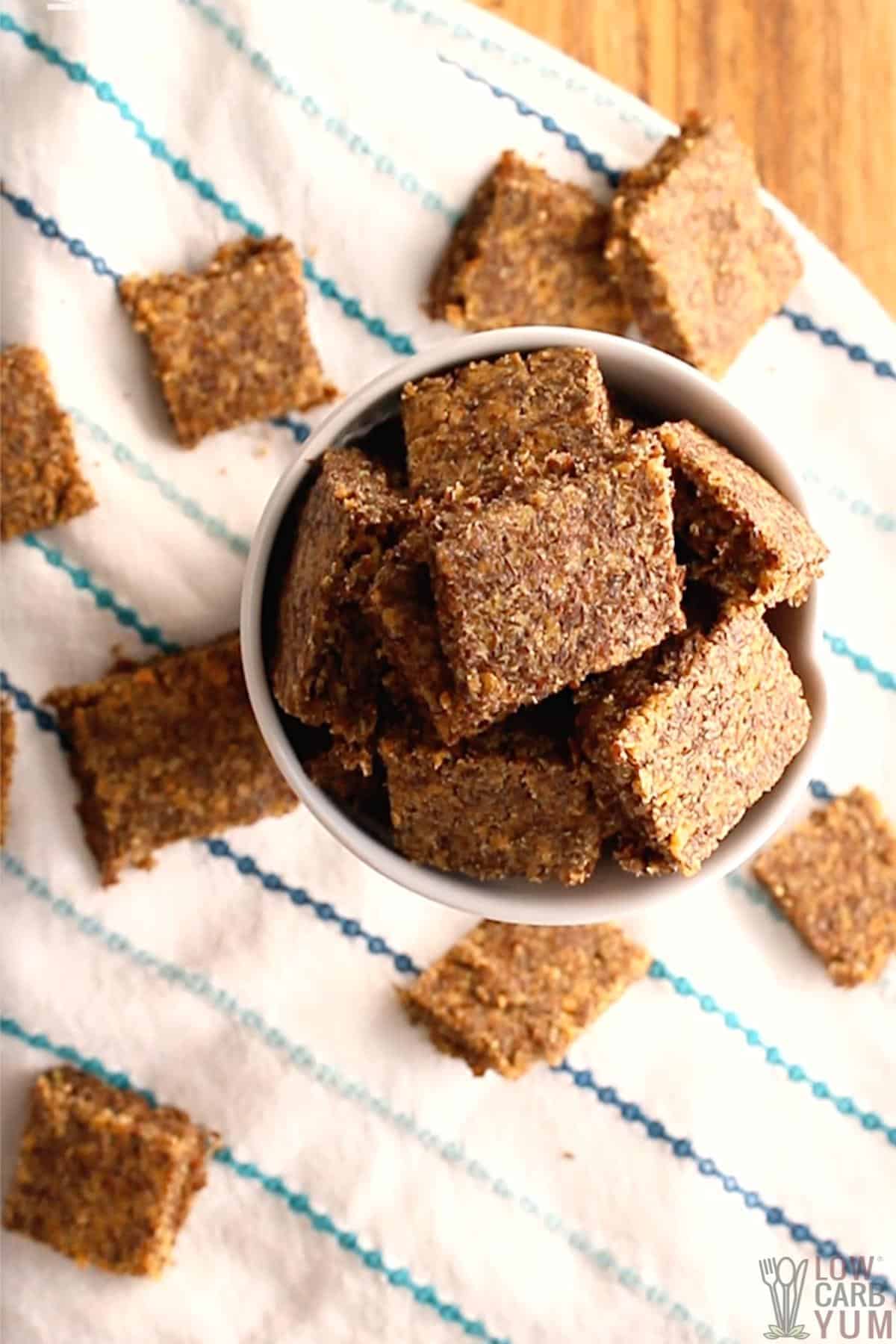 Lemon coconut cream cheese balls
My lemon coconut cream cheese balls are a no-bake recipe made from unsweetened coconut, lemon juice, and cream cheese.
The flavor combination of lemon and coconut is unmatched!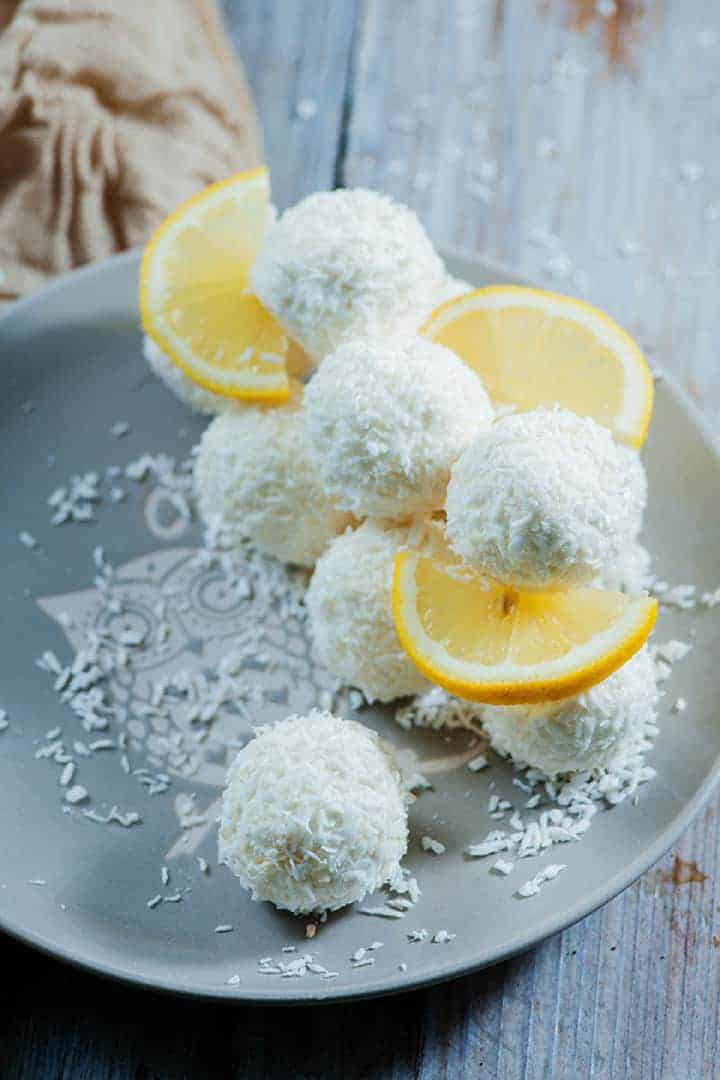 Blueberry fruit leather
This blueberry fruit leather recipe is sweetened with low-carb stevia for healthy, fruity snack food.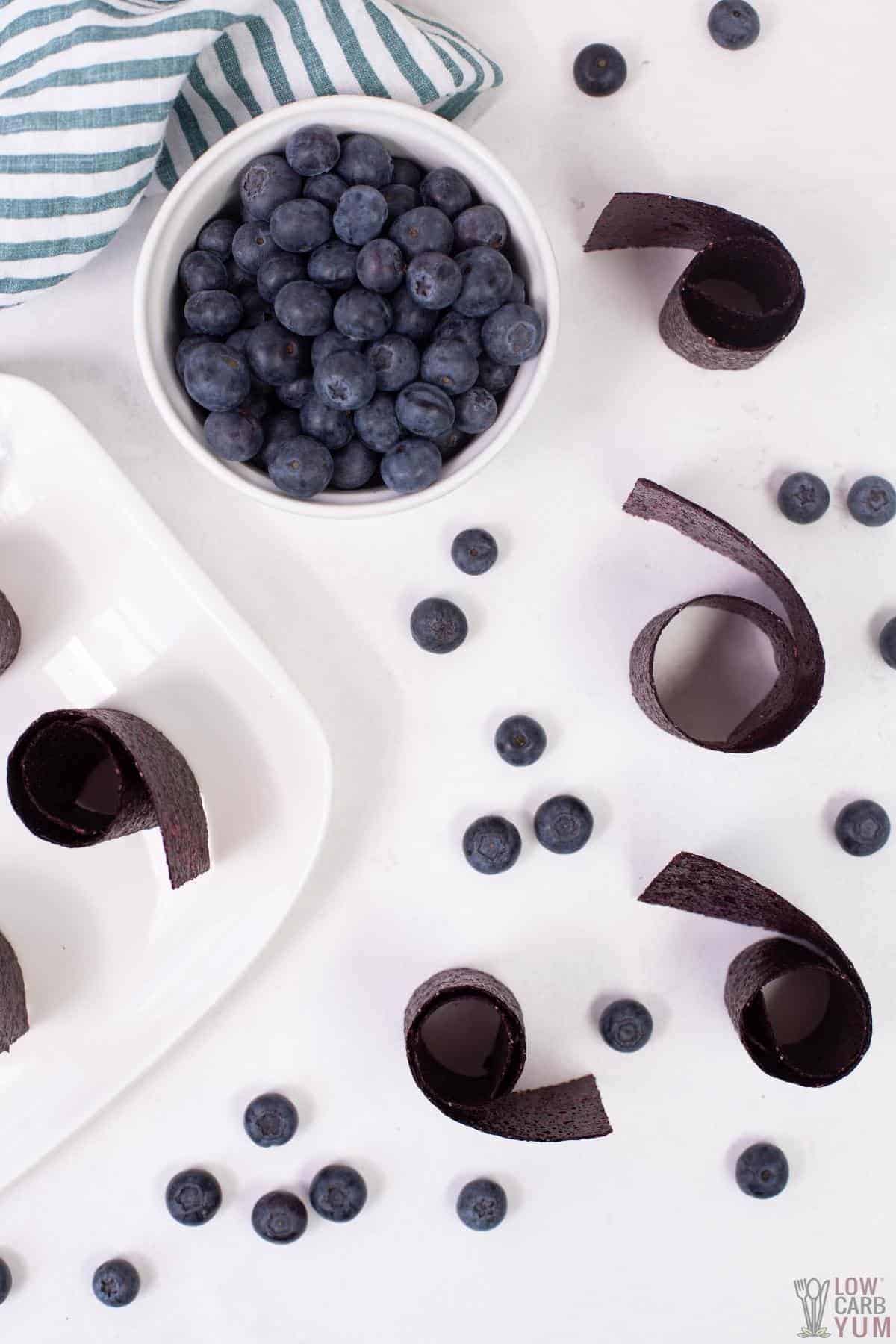 Baked cucumber chips with salt and vinegar
My baked cucumber chips are flavored with salt and vinegar for ultra-tasty snack food without the high-carb count of potato chips.
And if you like these, make sure to try my oven-baked zucchini chips!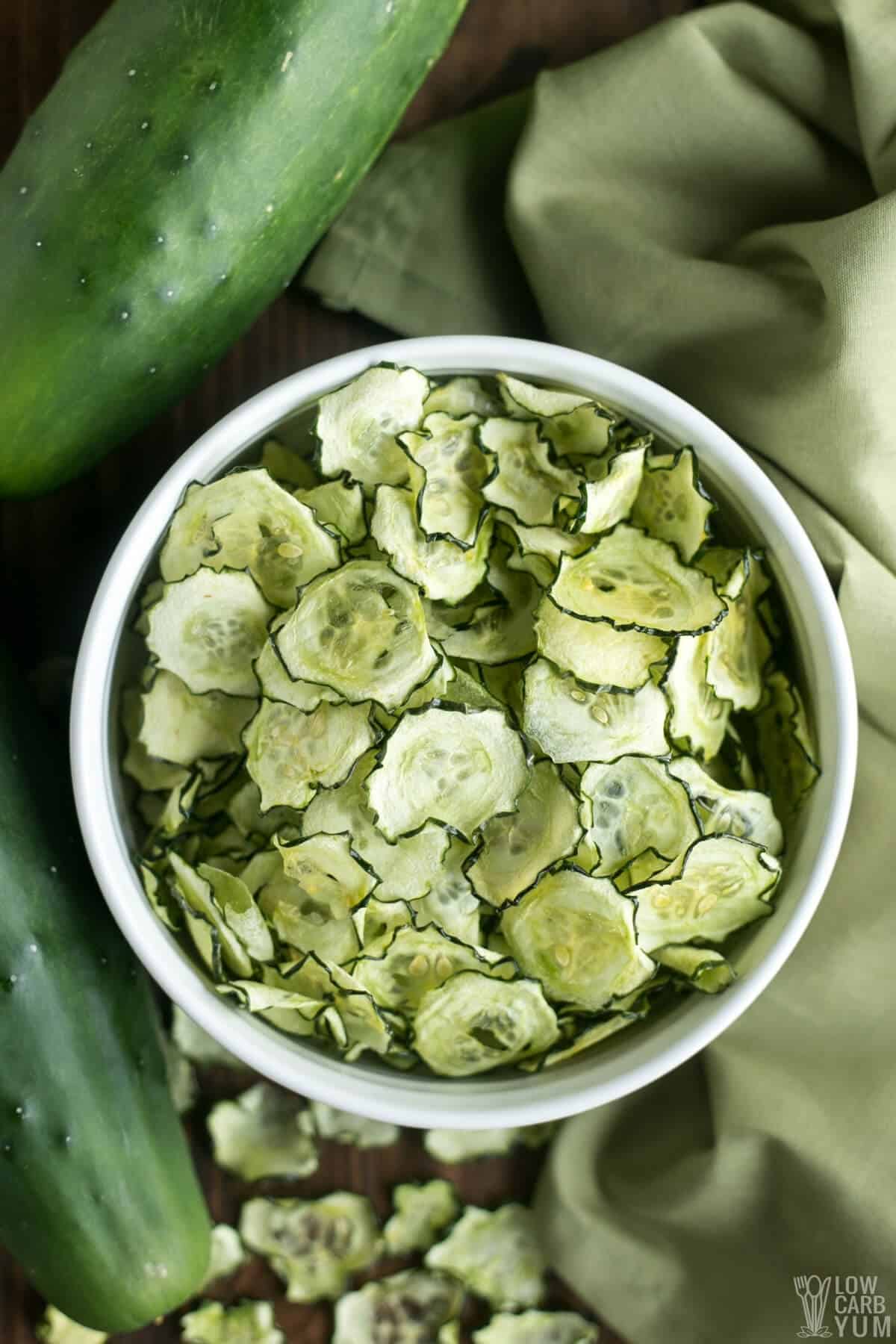 Coconut jelly
These coconut jellies are low-carb, paleo, and made with just three ingredients.
Coconut cream, gelatin, and coconut stevia drops make for a delicious, sweet treat.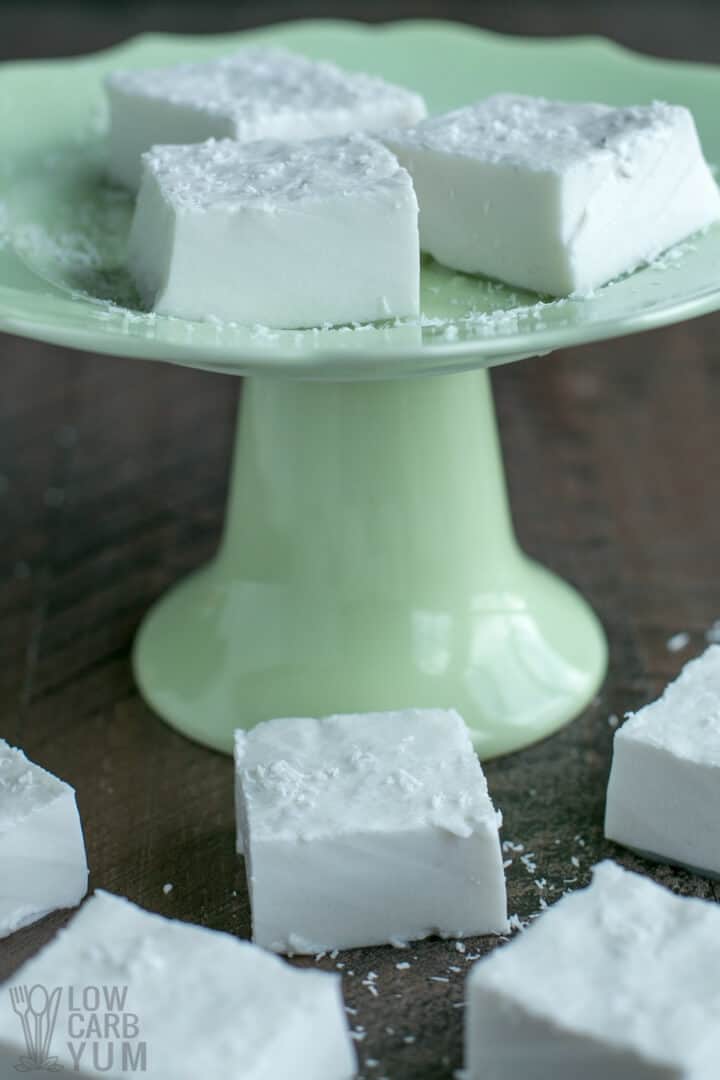 Keto parmesan chips
These easy parmesan chips are salty and addicting.
Eat them with a serving of pork rinds for a low-carb Munchies substitute!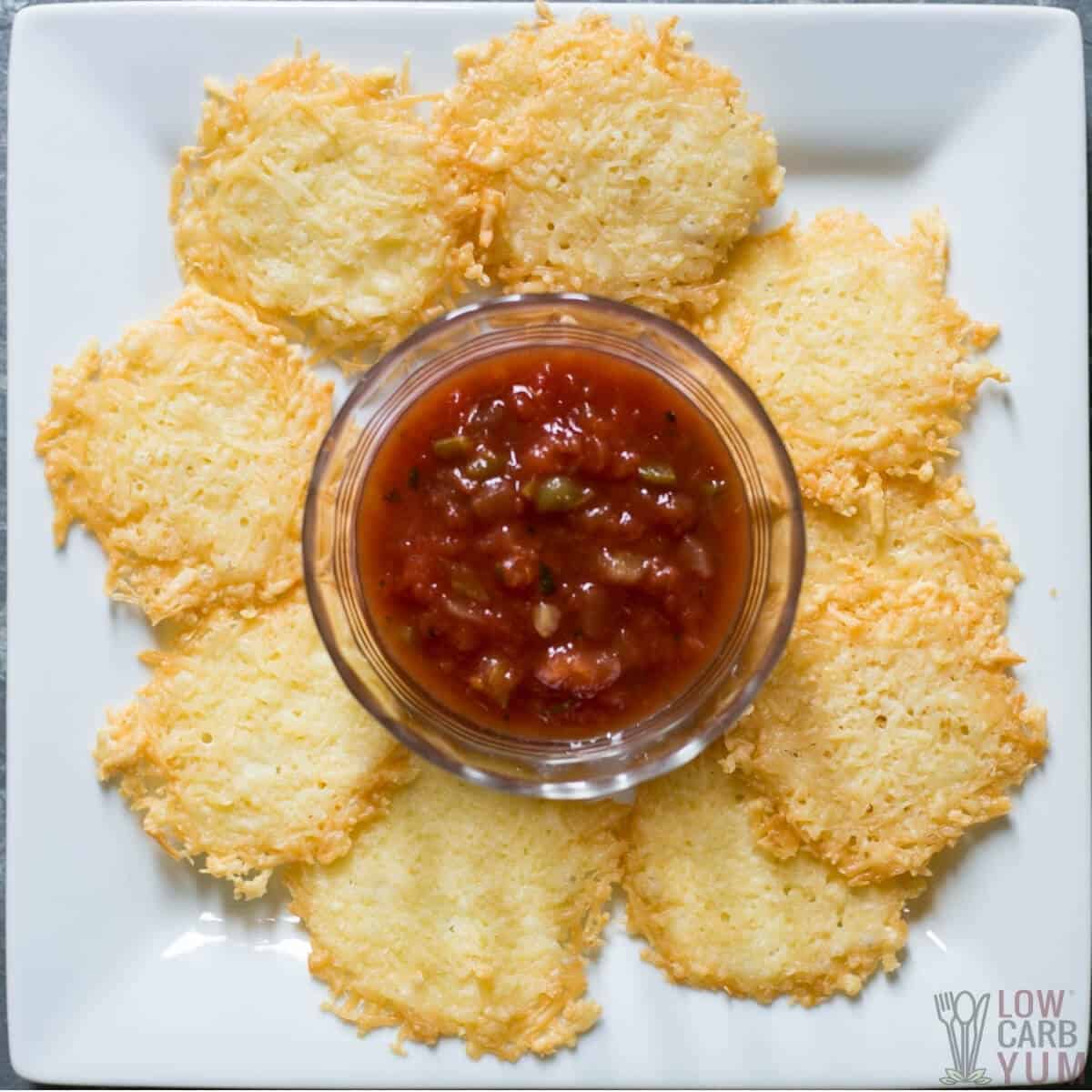 Chocolate chip keto blondies
These chocolate chip keto blondies are sweet, chewy, and oh-so-good.
The best part? They contain just 2g net carbs per serving.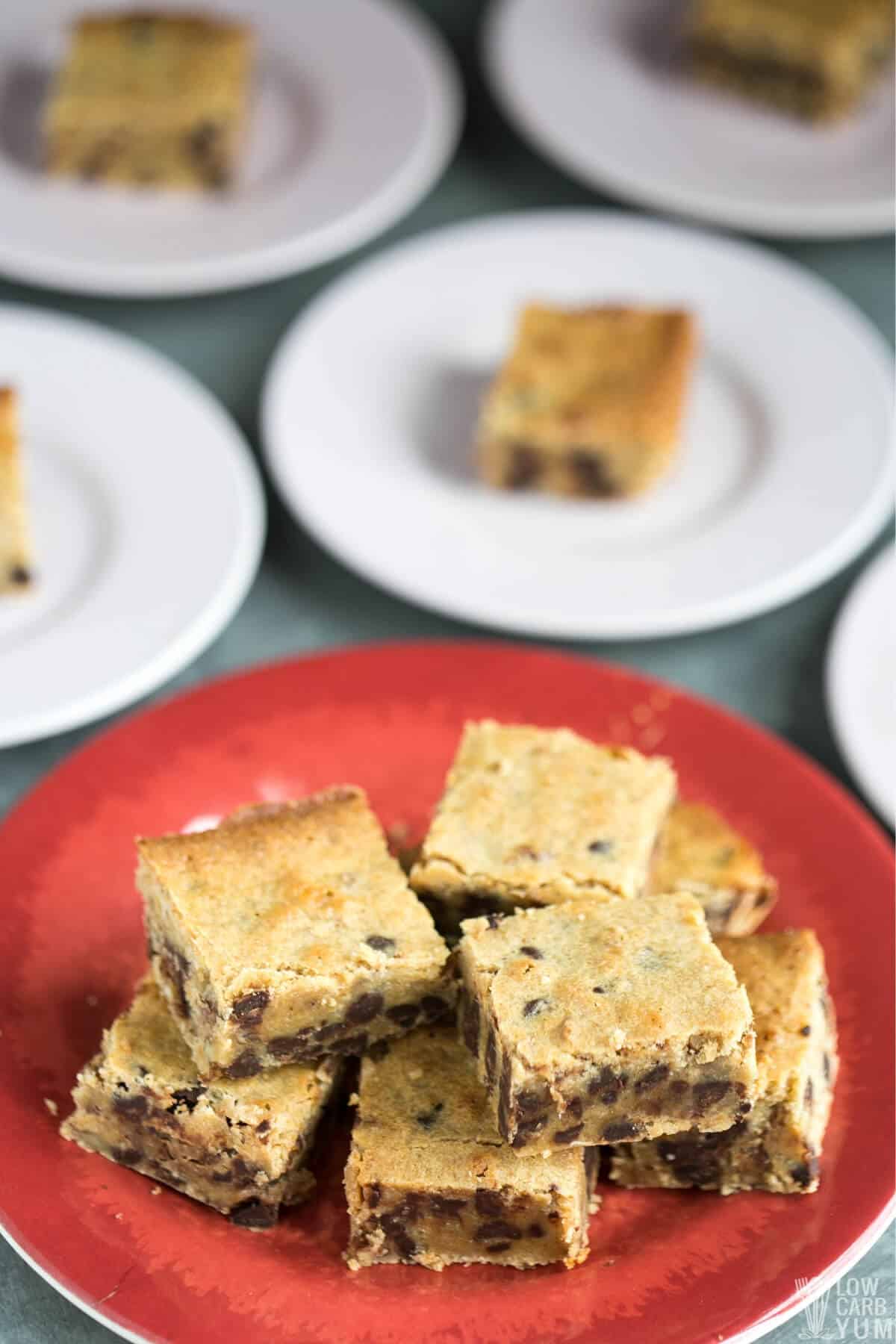 Keto strawberry cheesecake fat bombs
My strawberry cheesecake fat bombs are smooth and creamy with a delicious flavor.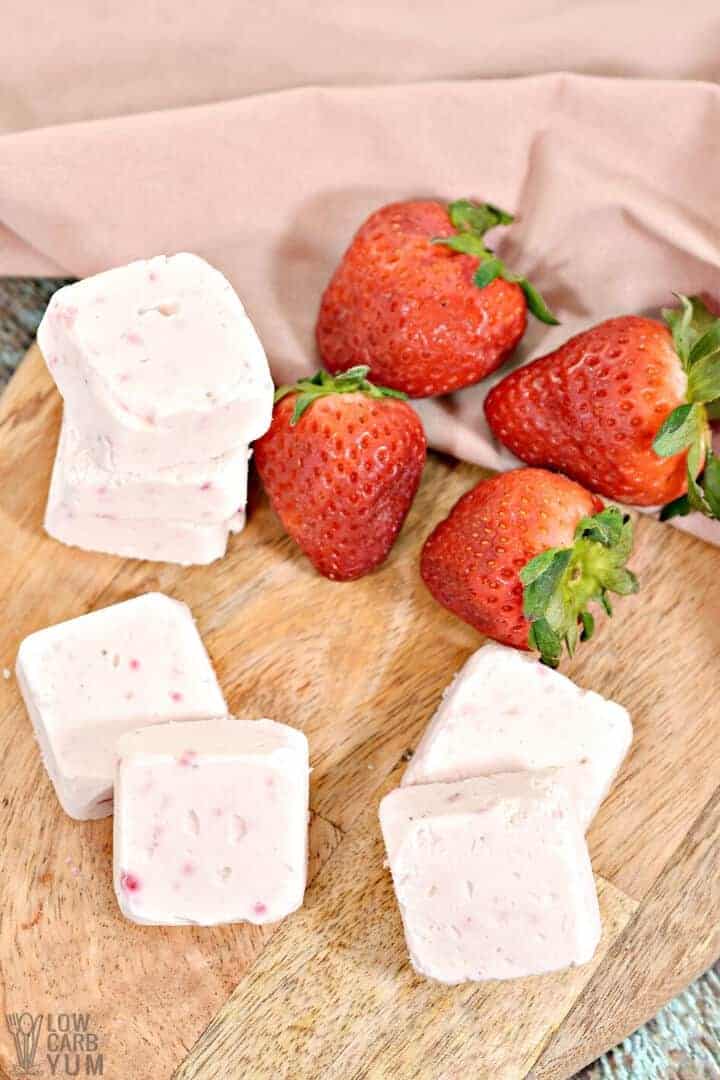 Low-carb tortilla chips
These low-carb tortilla chips are super crispy and especially good when paired with my keto salsa recipe.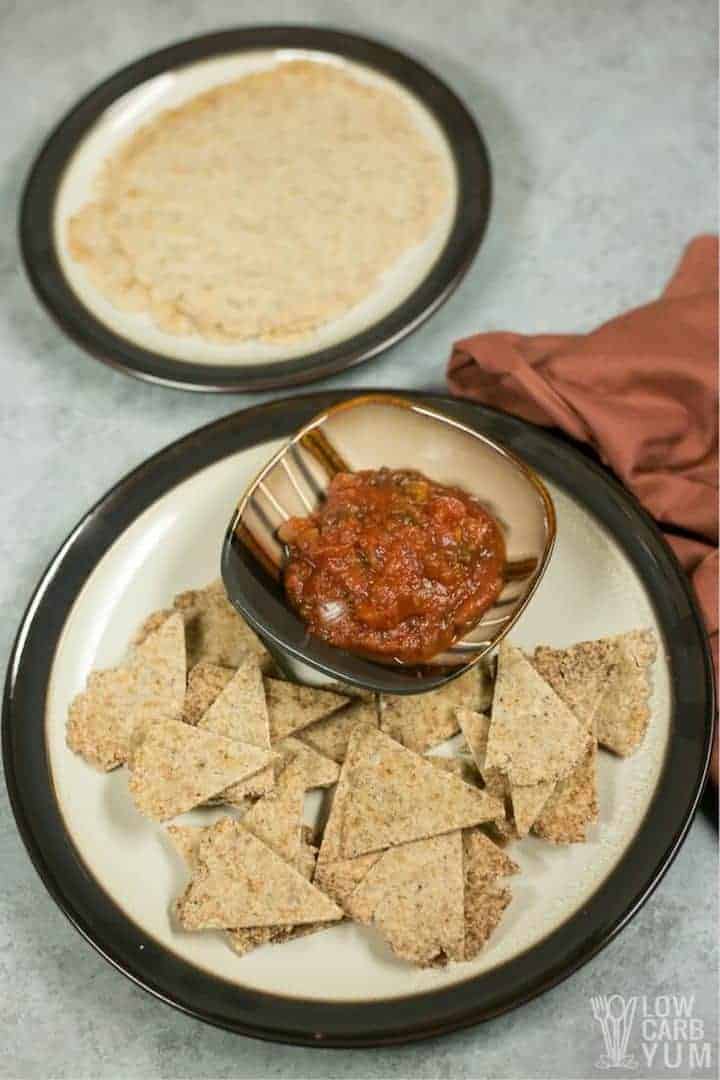 FAQs
Here are the answers to the most frequently asked questions about eating popcorn and other snacks on a keto diet. If you don't see your question in this list, please leave it for me in the comments.
Is microwave popcorn keto-friendly?
Depending on the ingredients, it can be! Watch out for added sugars or wheat that add unnecessary carbs. Also, be mindful of high levels of saturated fats in microwave popcorn.

While microwave popcorn is convenient, popping your own kernels in coconut oil is a healthier choice.
Can you lose weight while eating popcorn?
Popcorn is a nutritious, low-calorie snack food that some snack on to lose weight. This can even be true on a ketogenic diet when eating popcorn in moderation.

The purpose of a keto diet is to change the way your body makes energy, reducing your carb intake to under 50g a day so that your body burns fat instead.

The benefits of this include weight loss along with lower blood sugar levels.
Will popcorn knock you out of ketosis?
A serving or two of popcorn shouldn't knock you out of ketosis if you're careful.

Be sure to avoid high-sugar flavors like kettle corn or chocolate popcorn that will spike your daily carb intake. Instead, choose plain popcorn popped in butter or oil.

Also, remember to eat popcorn in moderation! It's easy to overeat.
Want more low-carb snacks? Try these!
Now that we've answered, "Is popcorn keto?" try out these low-carb snack recipes:
Follow us on FACEBOOK, PINTEREST, and INSTAGRAM for even more tasty keto-friendly recipes!